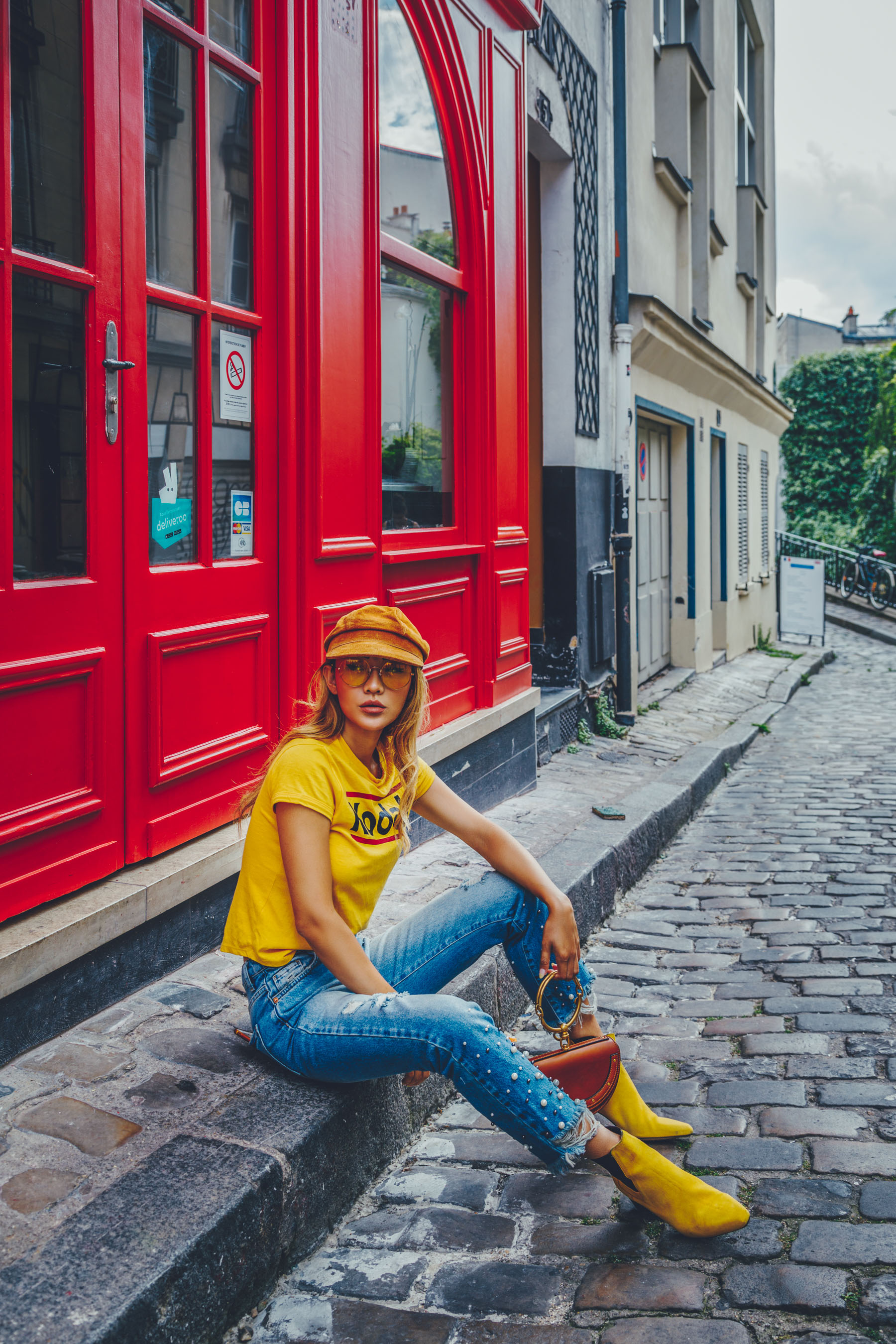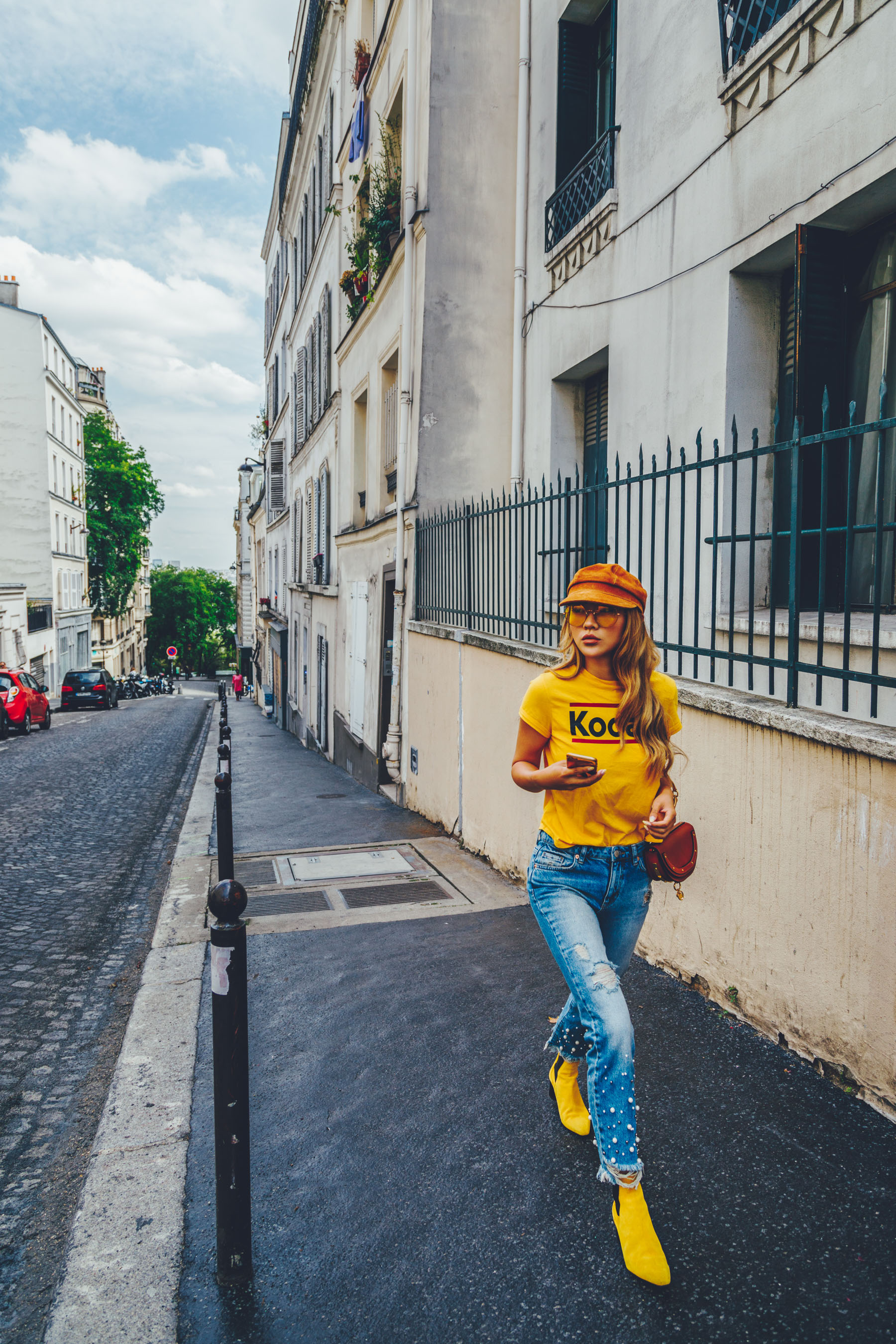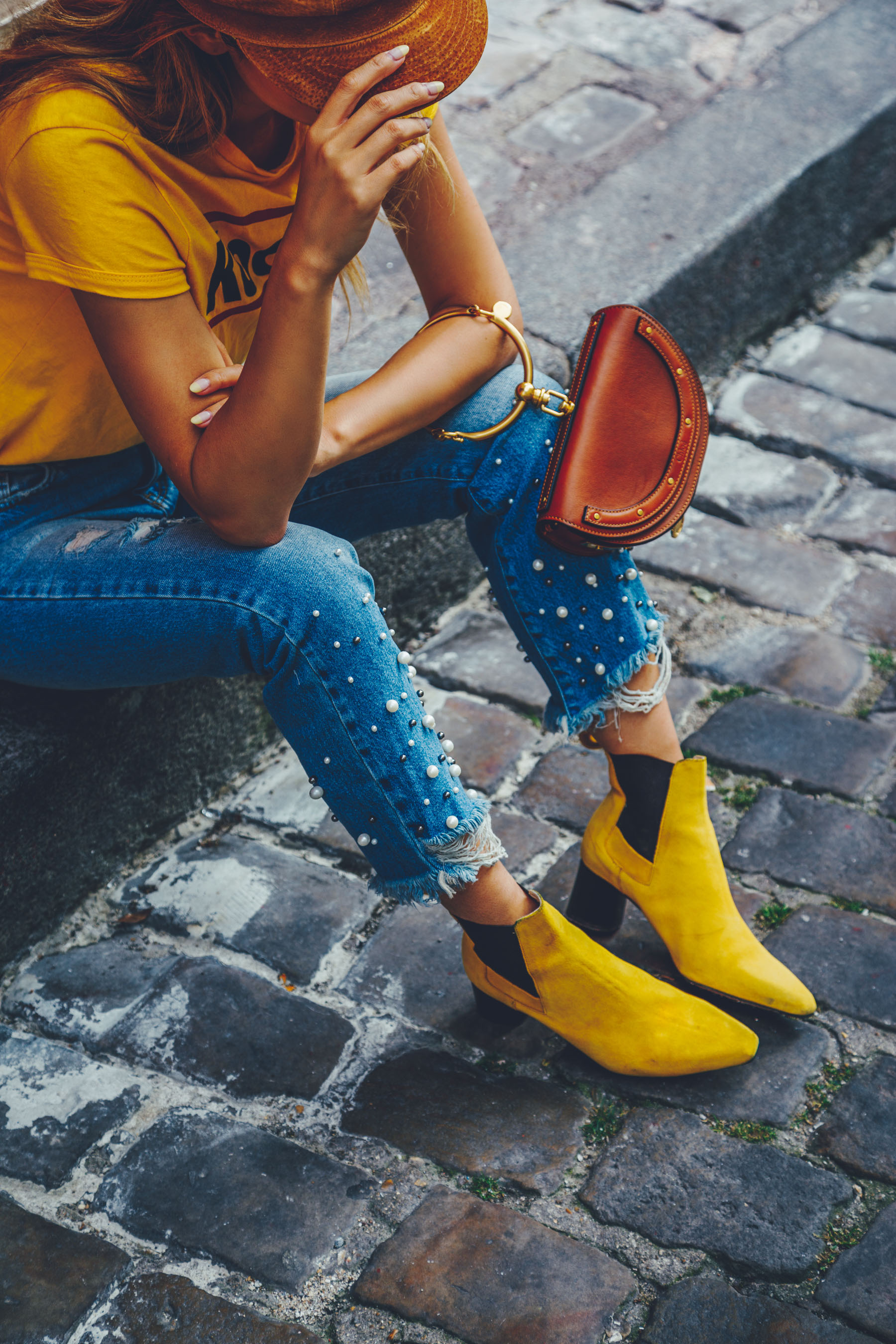 Pearls with a modern twist!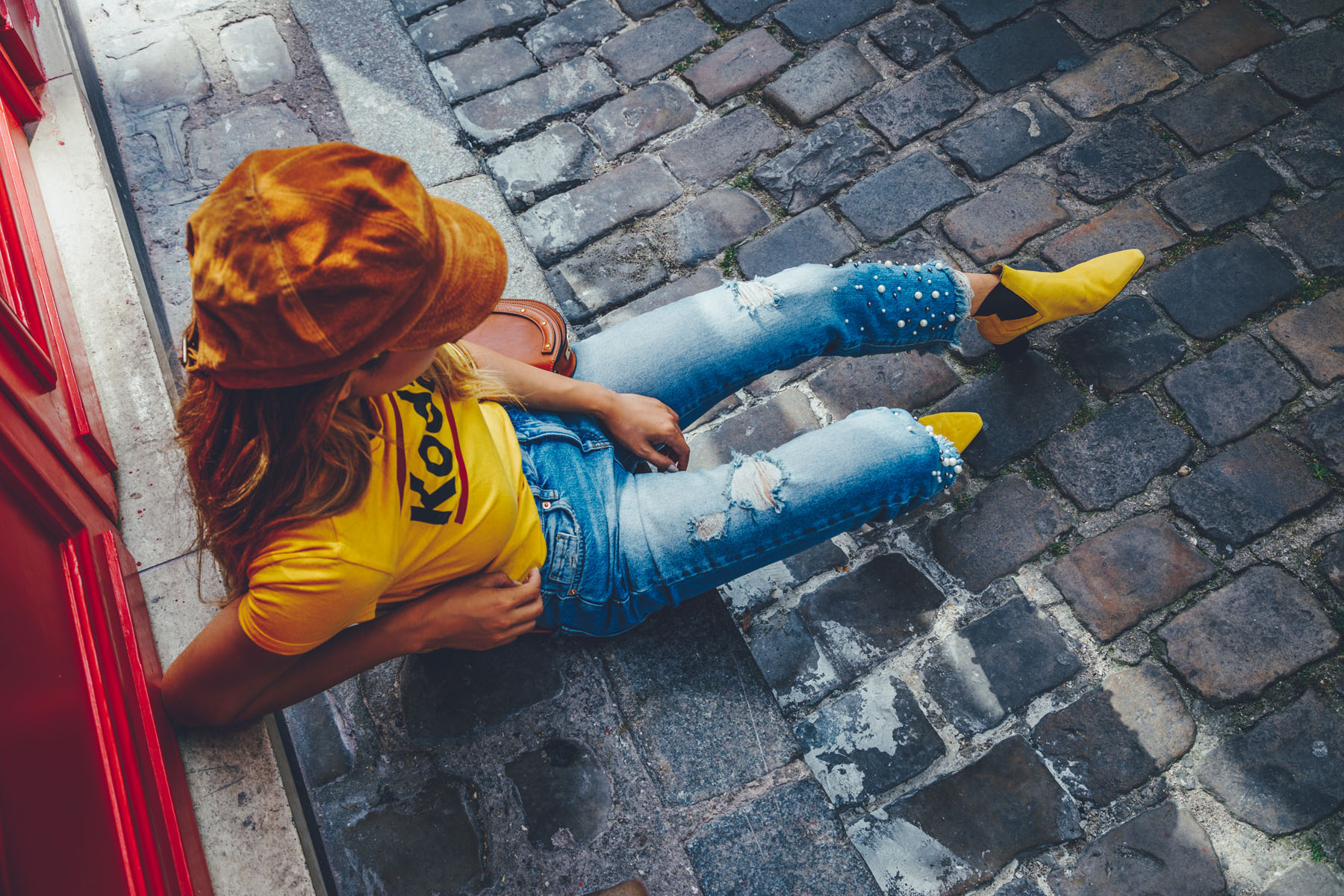 Jeans: (similar here) | Top: (similar here) | Shoes: (similar here) | Sunglasses: (similar here) | Hat: (similar here)
I
t's easy to think of your mom, your grandma, or a classic figure like Chanel when it comes to pearls. But, they've become entirely relevant again – and this time, in completely unexpected iterations. I love how designers are constantly thinking outside the box – and they did it again by severing pearls from their strands to adorn your most wearable pieces! My outfit here goes to prove that there are many different ways to wear pearls. Look how easy it is to incorporate pearls into something as basic as jeans, a t-shirt, and booties. The element of surprise comes from the pearls affixed to the bottom of my jeans. Who would have known that such a simple addition could transform my entire look.
…

…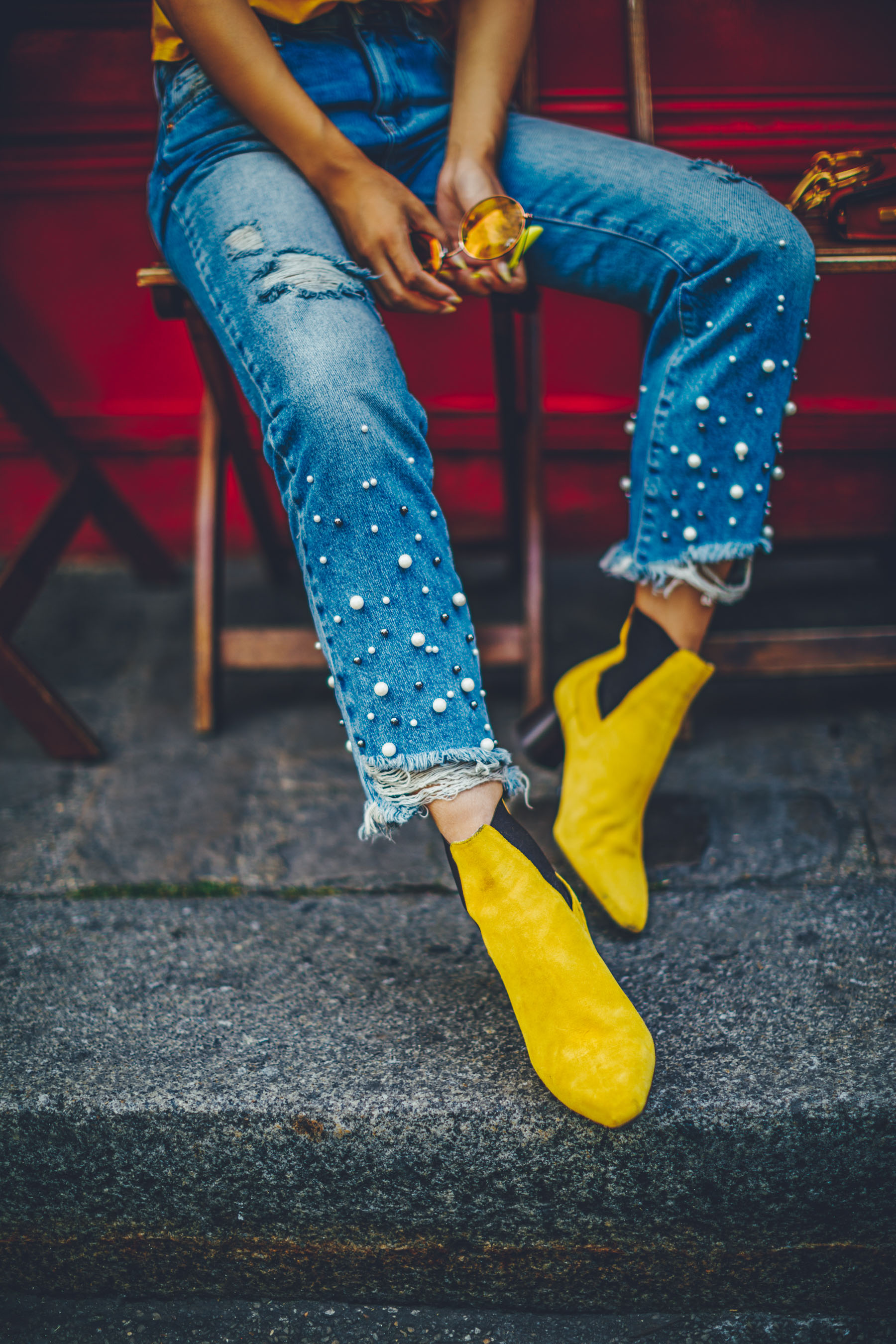 I'm sure you're in the process of stashing away those
shoulder baring tops
and denim cut-offs as you transition your closet into winter. Why not shop the trend while you're at it? Here are some unconventional ways to wear pearls now:
On Your Jeans
Embroidered and patchwork denim have seen huge momentum these last few seasons, but pearls are the new ordeal. You might see them streaming straight down a pant leg or scattered across, but no matter how, they're making jeans chicer than ever before. Just be mindful to pare back the rest of your ensemble.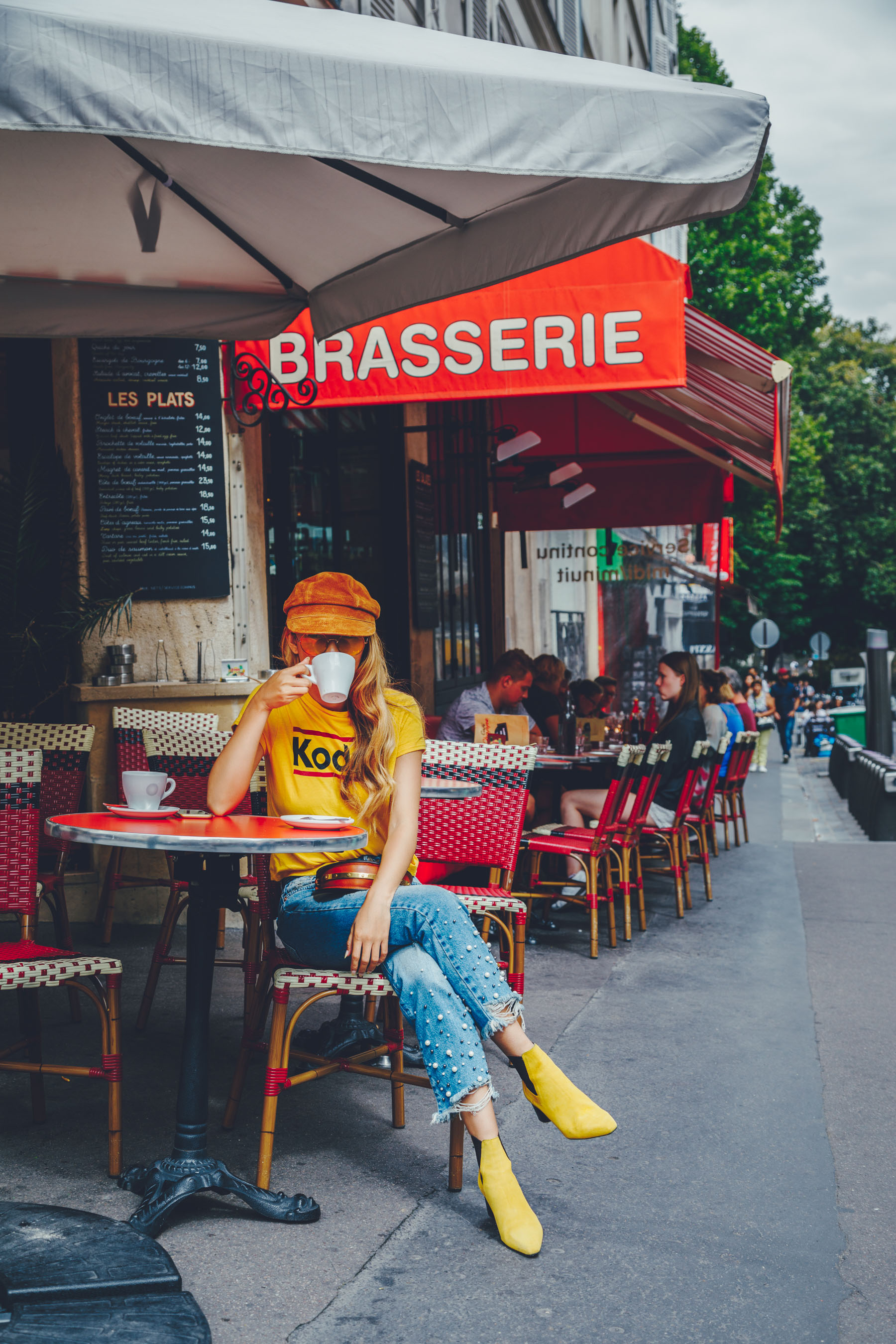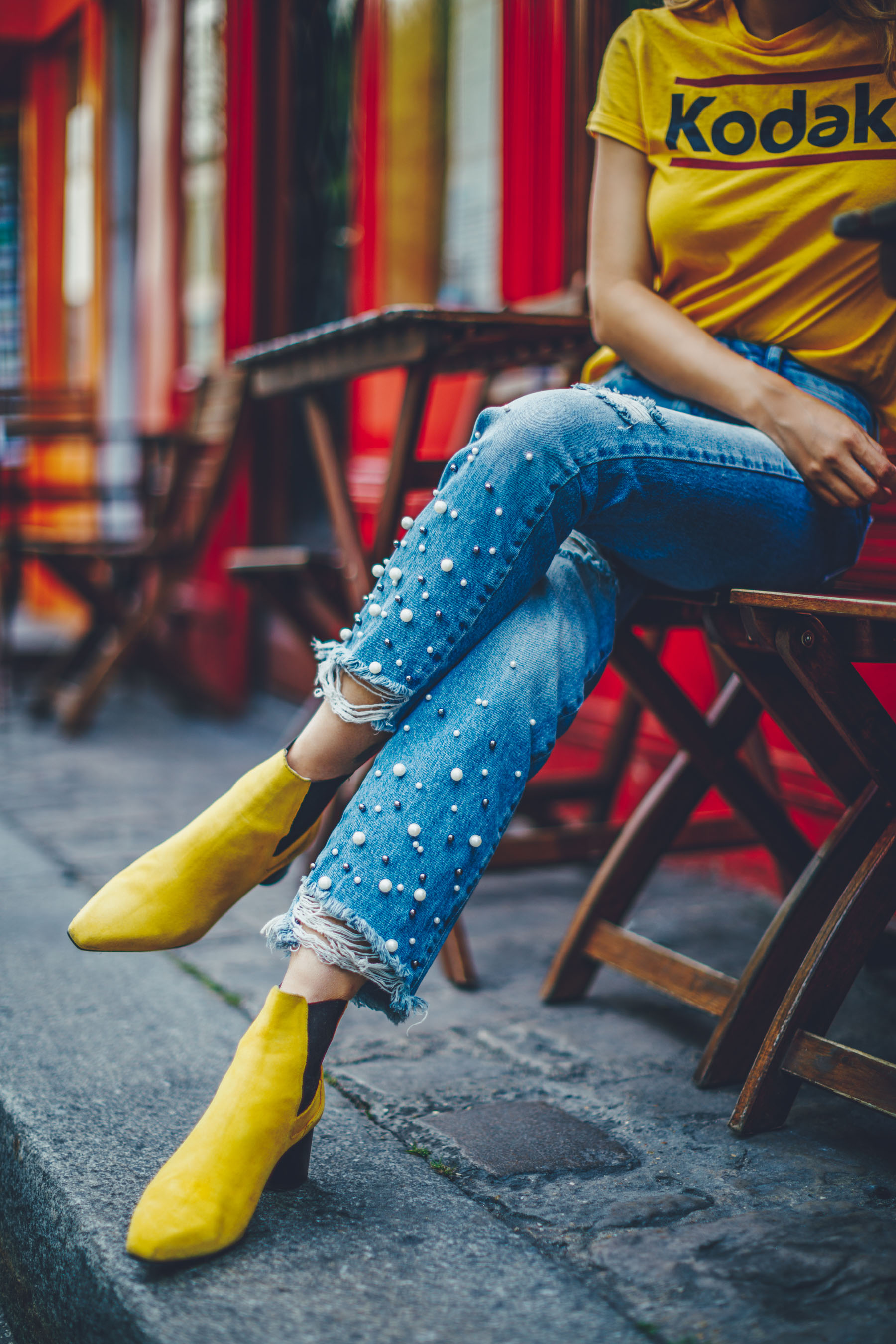 …

…
On Your Sleeves
Everything looks fancier when dipped in pearls, so go ahead and wear them on your sleeves. I love the look of a slight gleam peeking through – and best of all, it means no jewelry necessary! When you're pressed for time, a top like this pulls you together quick and easy.
…

…
On Your Shoes
It's not uncommon to see embellishments on shoes these days. From slides to mules, sneakers, and boots, pearls are putting the prim and polish on every feet – take your pick! Shoes might be the best way to incorporate pearls into your uniform if you're more of a minimalist (and even if you're a maximalist). Make it your statement piece! There's no better way to level up a basic outfit.
…

…
On Your Accessories
In need of novel ways to freshen up your wardrobe? Look to pearls but not your usual studs or necklace… Pearls dressing up your bags, sunglasses, and headwear are definitely unconventional, but they make a fashion-forward adornment for your favorite accessories.
…

…
What do you think about the pearl trend this season?