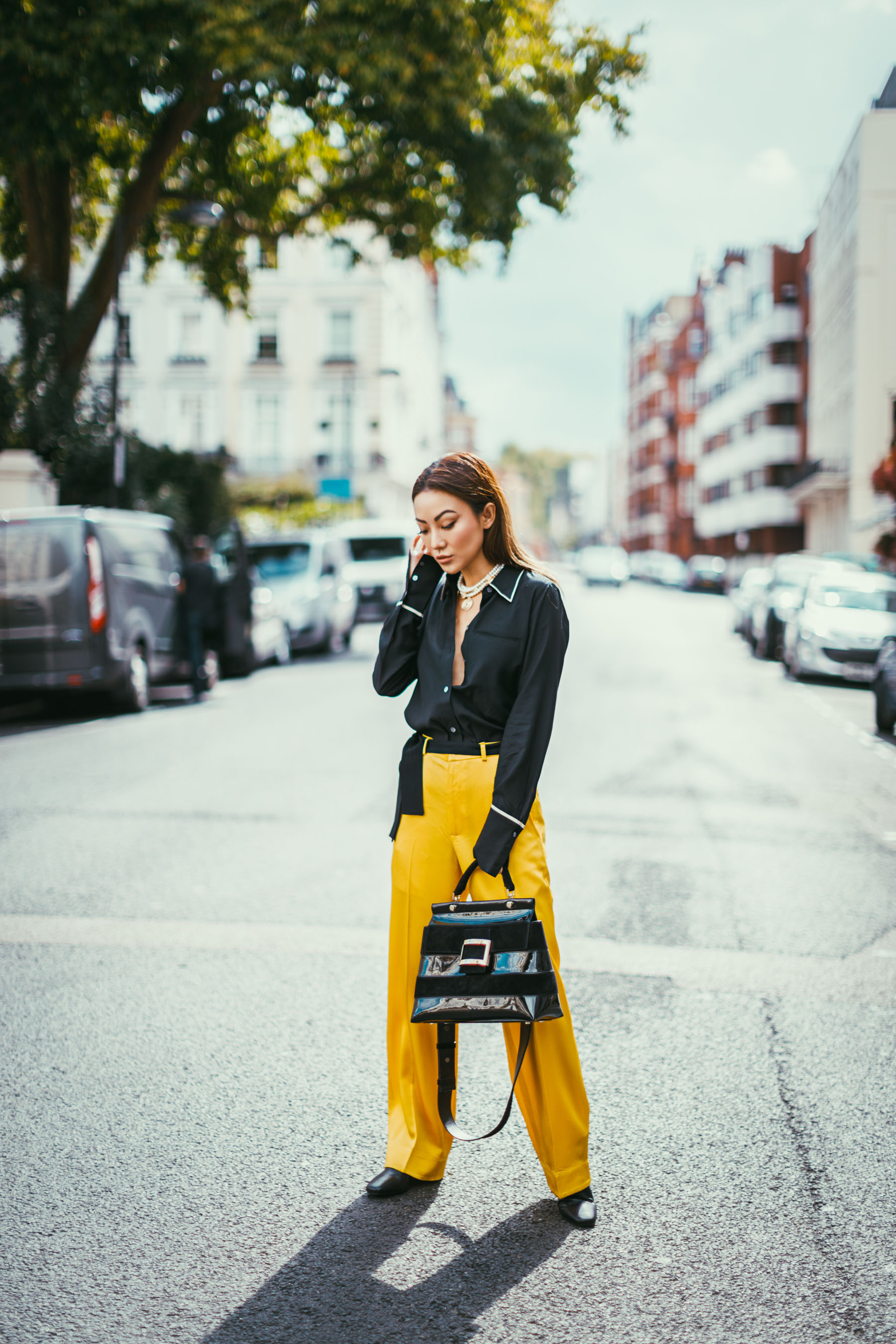 Top: J Brand (similar here) | Pants: Tome (similar here) | Bag: Roger Vivier | Necklace: (similar here)
T
here's nothing better than clicking in the comfort of your home (or desk) after a long weekend's worth of food and drinks. Although many of you may have gotten
your shopping fix in Friday
 and through the weekend, don't forget that the awesome deals get even better today! Whether you're looking for that last minute holiday dress, a one-of-a-kind Christmas gift, or just catching up on the season's best trends, now is the perfect time to do it all. And I'll be sharing what I consider the best Cyber Monday Sales to shop.
…

…
With my favorite stores like Nordstrom running an extra 20% off sale items, Forever21 doing 21% off everything, H&M and Asos at 30% off, you're bound to save some serious dollars. Here's what's worth buying…
Winter Trends
Whether you're missing red boots, white boots, or over-the-knee boots, it's still not too late to surrender into the hype! That new new might just be what you needed to make getting dressed exciting again.
Cold Weather Essentials
Now's the perfect time to snag that cozy scarf, a new knit, or a furry coat! It might be cold now, but in just a few more weeks, the winter breeze will come crashing in and you'll regret not picking up that coat on sale when you had the chance!
Vanity Needs
There couldn't be a better time to buy makeup… With most brands offering up to 30% off, you can grab that eyeshadow palette and try a new brand you've been dying to guilt-free. Plus, stock up on some essentials while you're clicking around.
Holiday Details
Now that Thanksgiving is over, the Christmas spirit is officially ringing in. Don't underestimate that Christmas Sweater for a corporate luncheon or a slinky metallic piece for a steamy night out.
Gifts for Her
And of course, you can't forget those holiday gifts. Yes, your BFF needs one more beauty set, your sister could use another luxury candle, and your mom would enjoy a new strand of gems.
What are you buying during Cyber Monday?