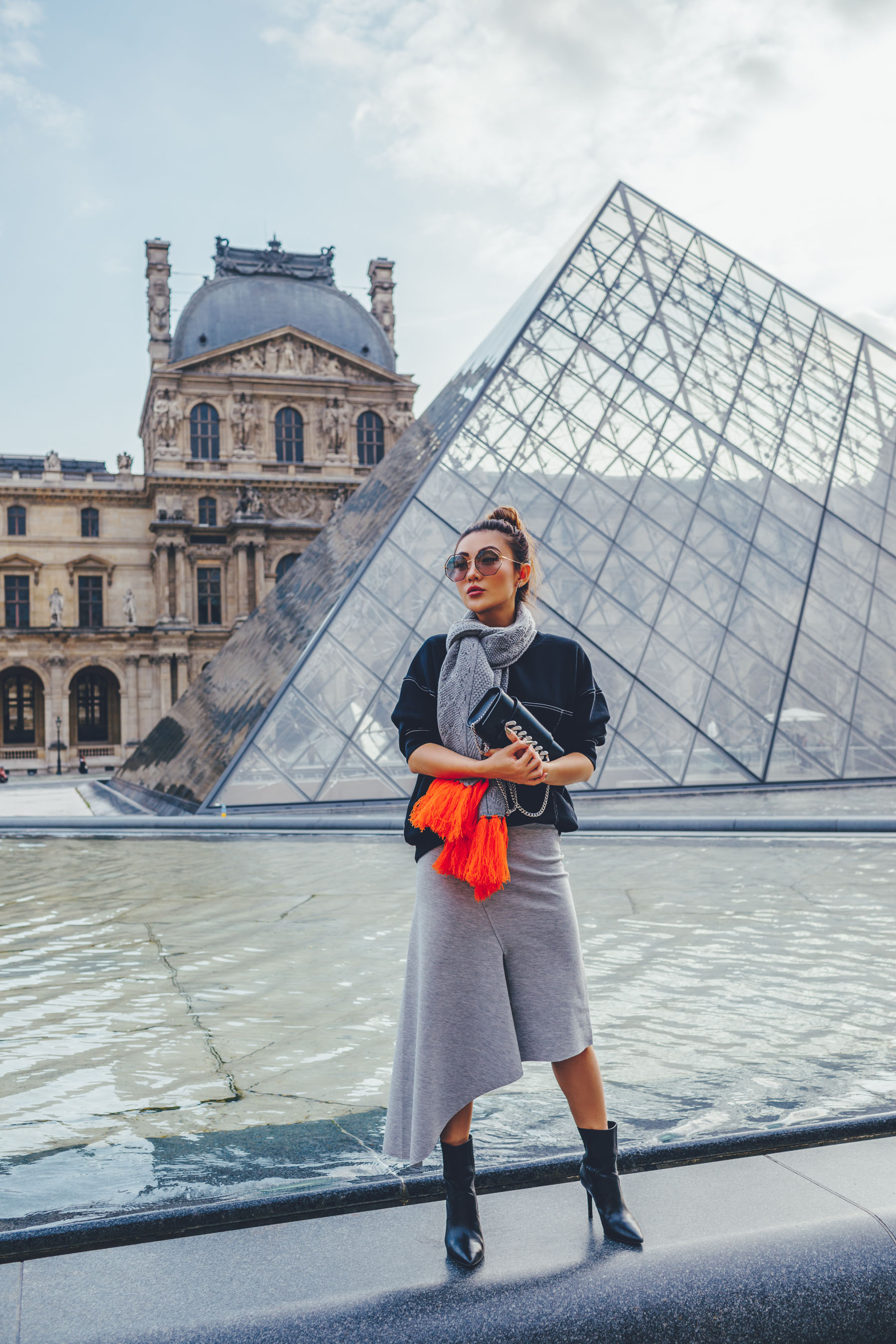 Scarf: Chinti & Parker | Sweater: (similar here) | Skirt: Topshop | Shoes: (similar here) | Bag: Givenchy | Sunglasses: Chloe
I
f you've already started falling into a winter fashion rut, remember that
bundling up doesn't have to be boring
. As a matter of fact, I love when the temperatures drop because of all the chic cold weather accessories I can add to my outfits. There is magic in the right accessories – like a beanie with a furry pom, a wool beret, or a beefy scarf. Not only that, but think about all the fun textures you can add from buttery leather gloves to furry toppers!
…

…
There's so many good reasons to stay out of hibernation mode when you have plenty of chic cold weather accessories to pick from. Here are my favorites of the season!
1

Nubby Scarves

At surface, scarves can sound so basic but wrap the right one around your neck and you'll be turning heads! You can use a scarf to inject a pop of color or add a swatch of texture. I have a thing for chunky knit scarves because they're so playful and add a bit of cheekiness to the bleak winter days. Don't shy away from those with fringe or pompom details – those are the best!

…

…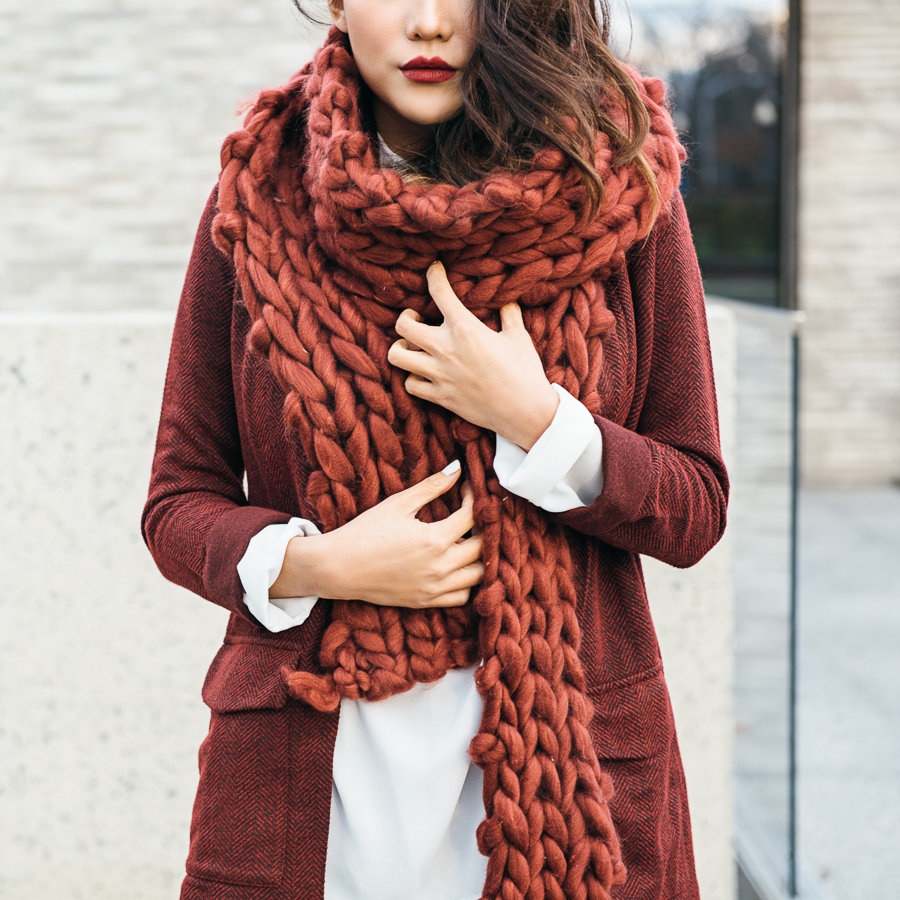 2

Fur Fun

Whether real or faux, fur has a way of looking fresh every single winter. This season is no different with new color-block themes and eccentric patterns. I feel warm just looking at it! Be sure to try out a furry bag or stole before the first sight of snow to help you brave the cold. It looks great with an easy denim outfit or as a makeshift collar for your favorite coat.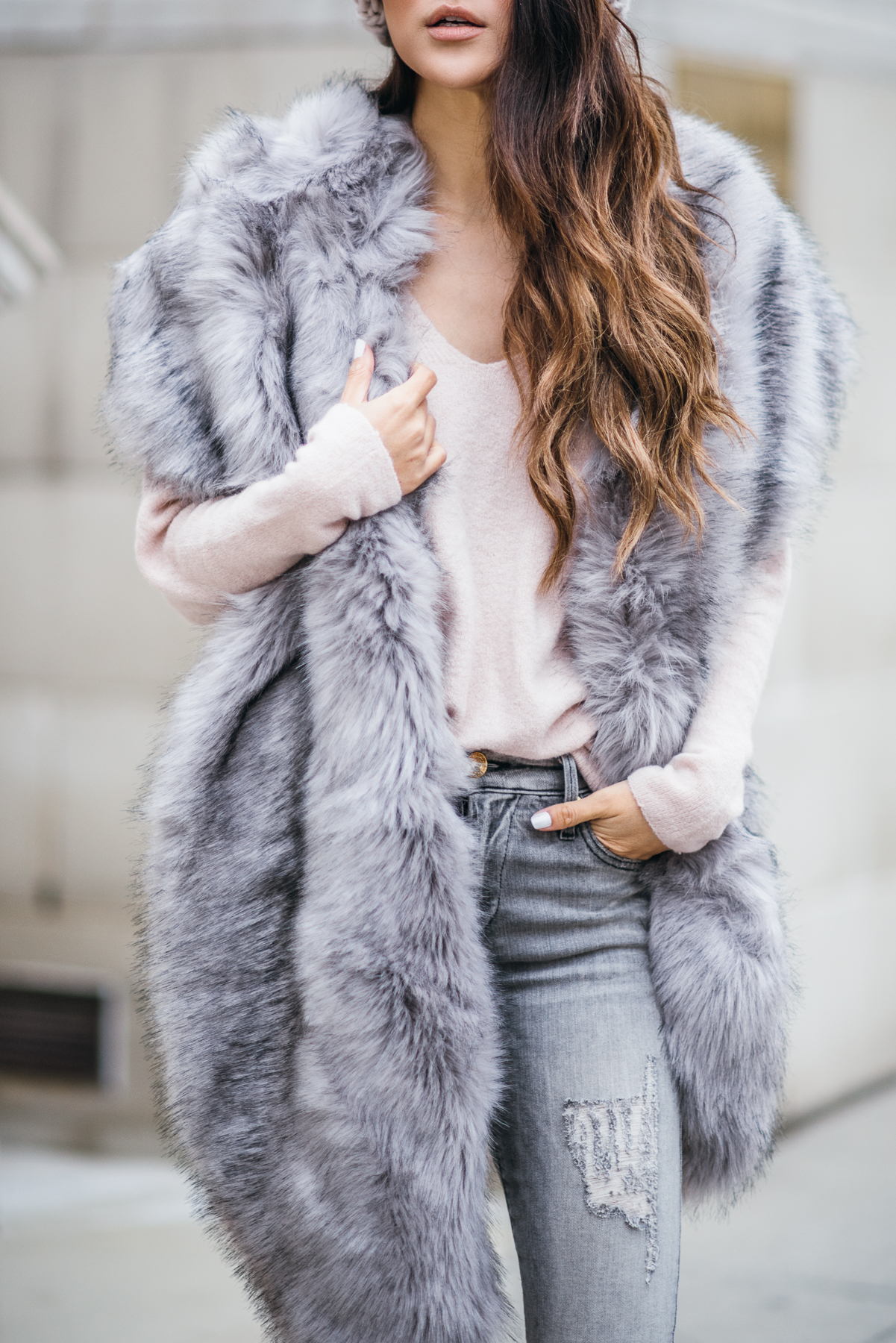 …

…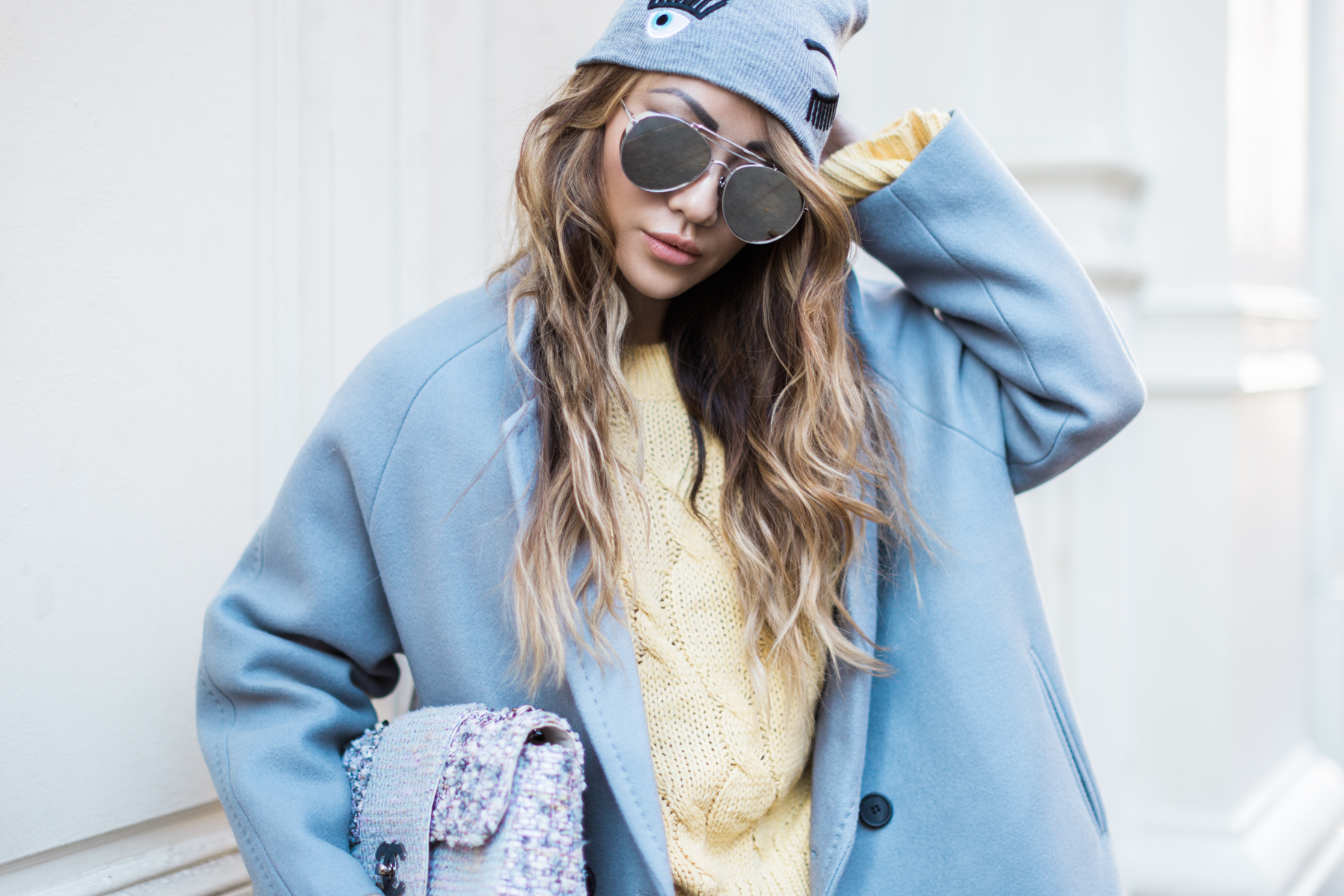 3

Winter Caps

If you're in dire need of a chic head warmer, you're looking in the right place. I love trying head pieces of all kinds in the winter because you almost can't be without one as soon as winter hits in NYC. Here, I'm wearing cute, whimsical one with eyes, but you can try a beanie with a fur pom at the top. If you really want to showcase your trendiness though, a beret or newsboy cap is the one to buy now. A fedora also never goes out of style.
…

…
4

Gloves

I find that wearing gloves in the winter is so fussy because I can't feel what I'm touching and I can't use my phone – basically, I can't do anything that requires details. However, I've found fingerless gloves to be the solution. If you're into a sophisticated, lady-like look, then you can always stick to classic leather gloves. But if you're on the girly side, then look to mittens for an adorable touch. Yup – they're not just for kids anymore!

…

…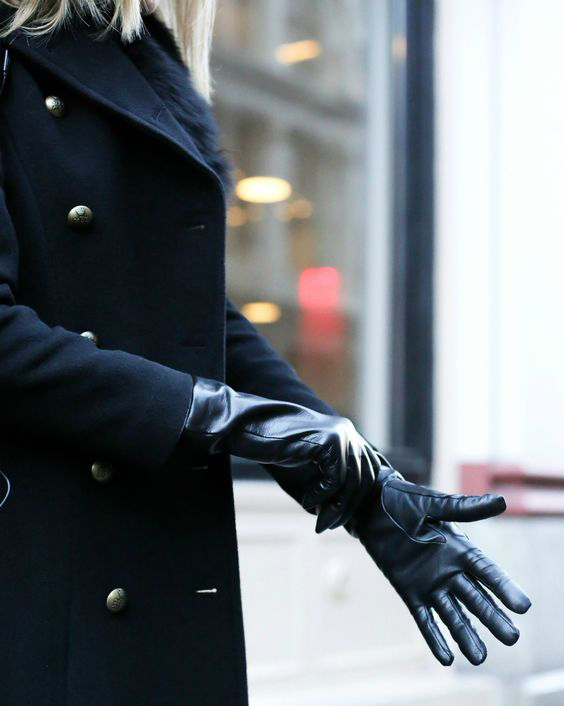 Photo by Pinterest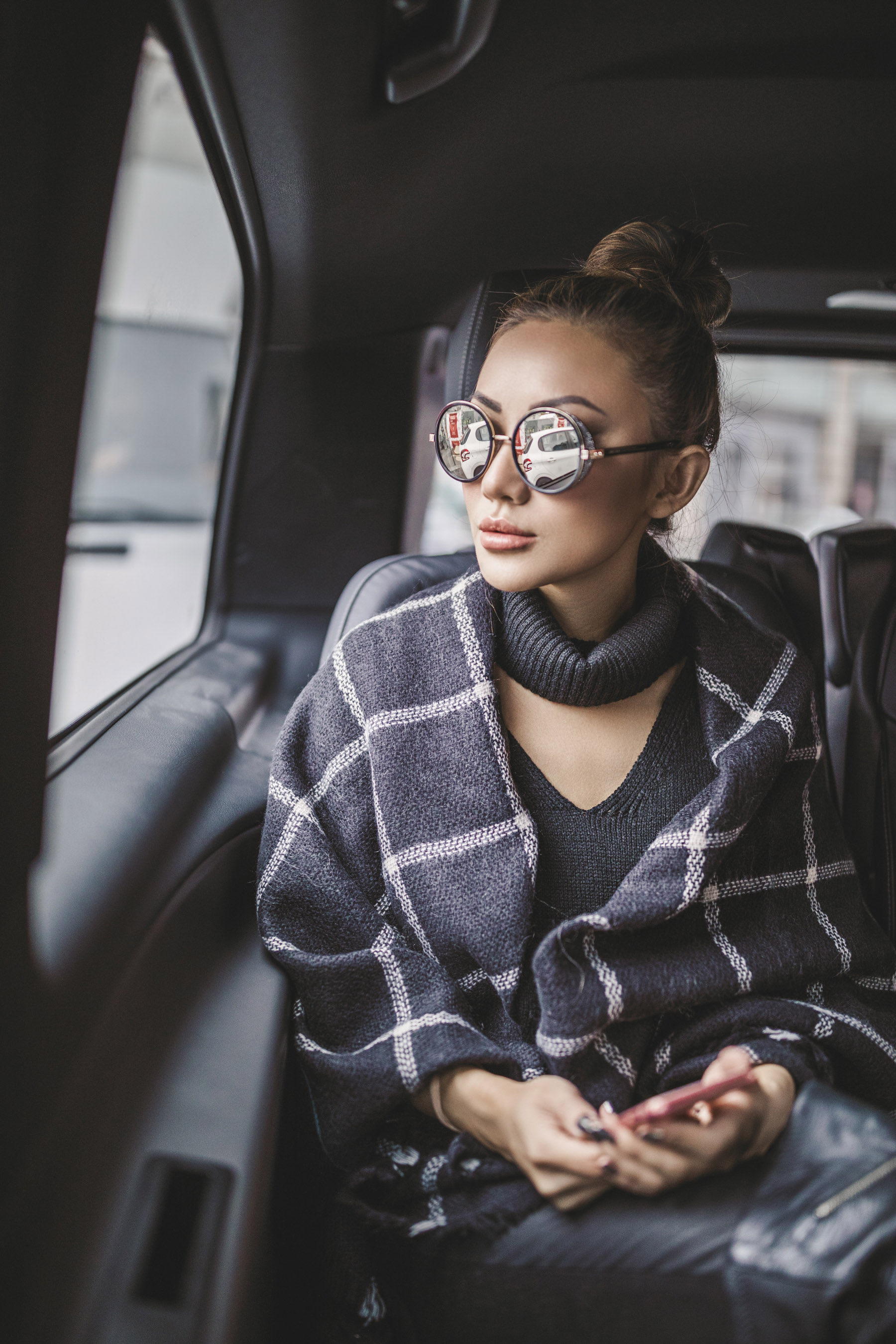 5

Blanket Statement

Finally, you MUST try a blanket scarf or a poncho. No one likes to get out of bed on a glacial morning, so you might as well don a scarf that functions as a blanket! Use it as your final layering piece and wrap it around your coat or let it hang around your neck. If you're looking for new styling tricks, drape it over your shoulders and belt it at the waist.

…

…
Which chic cold weather accessories will you try this winter?