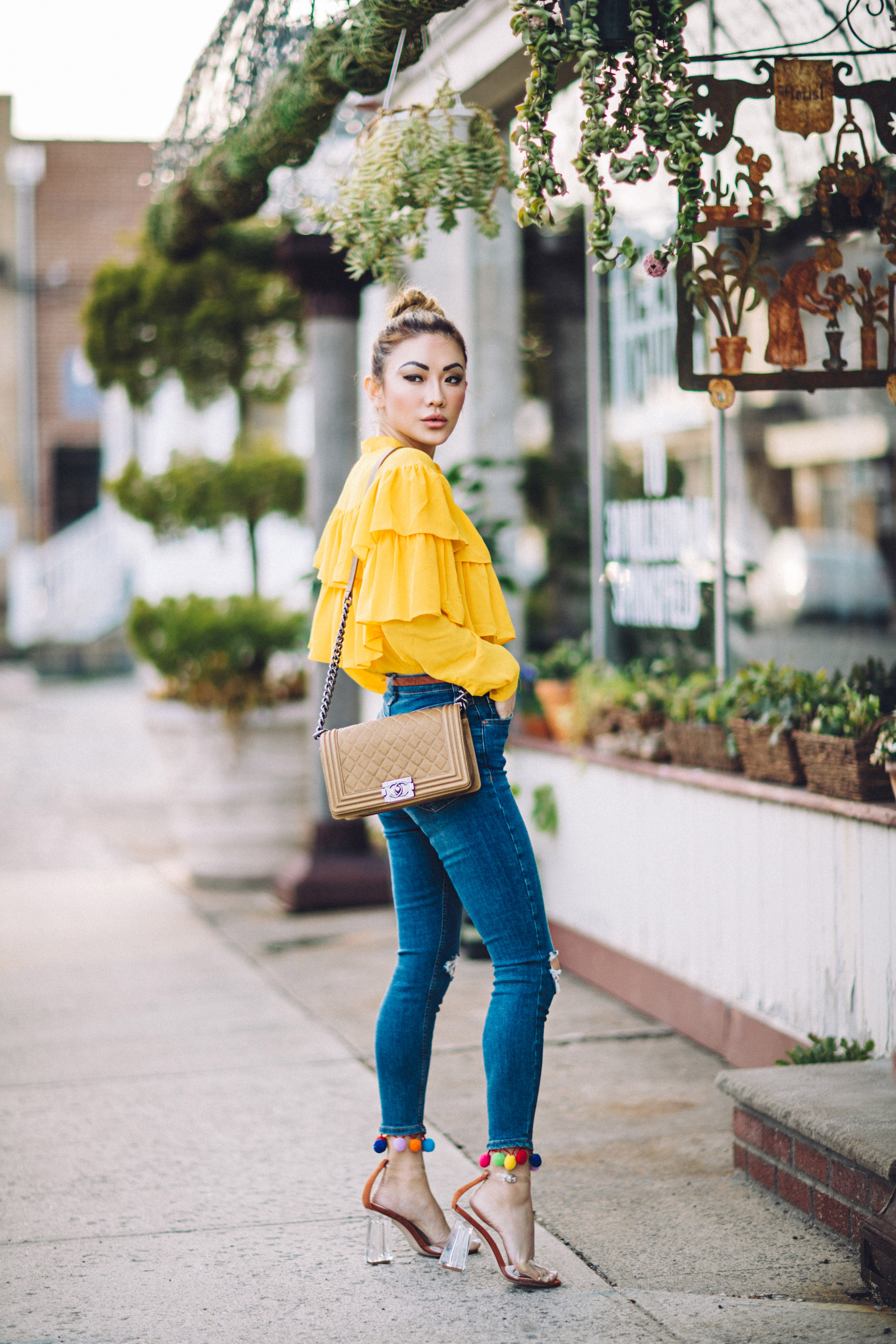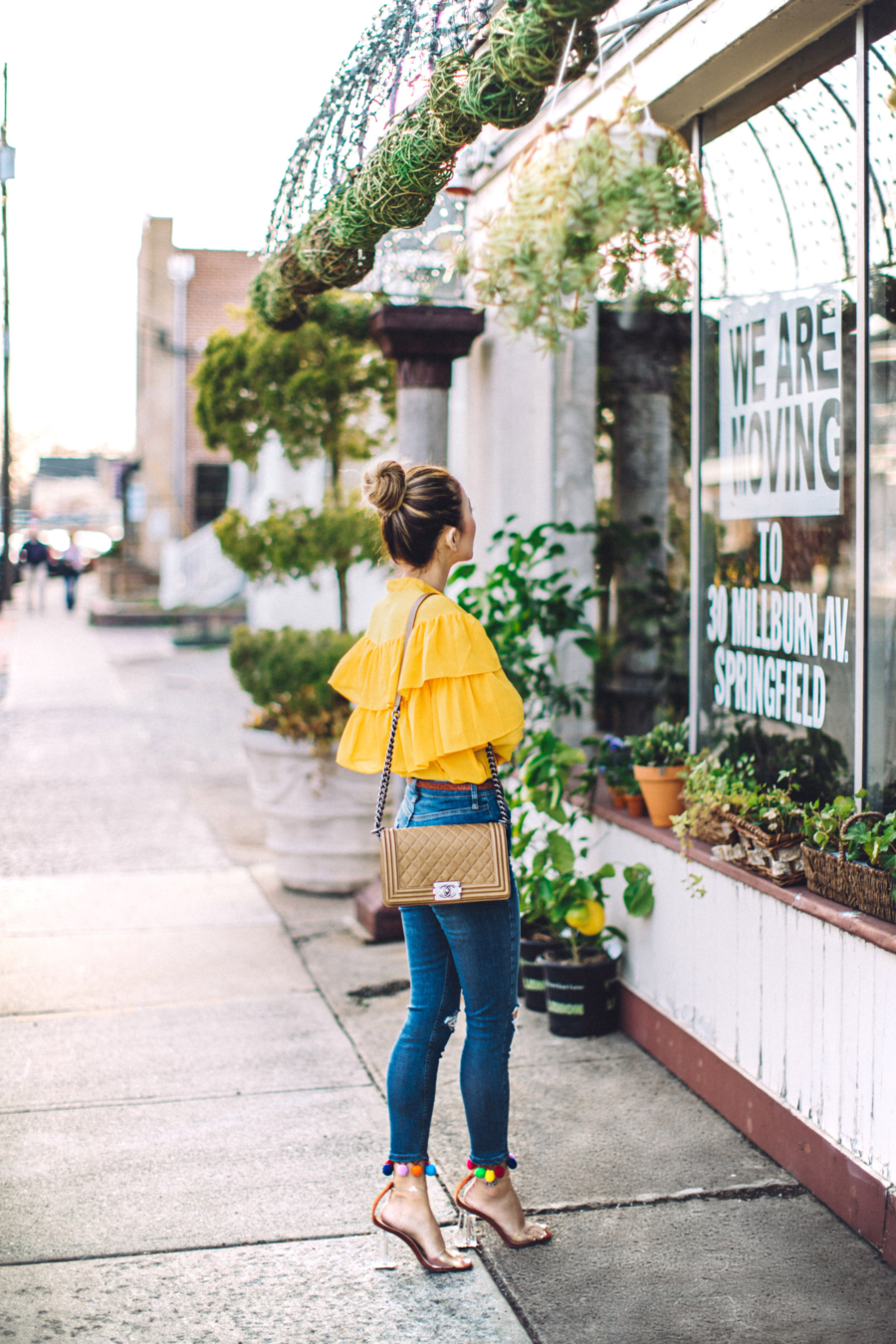 …

…
Ruffles are so on trend right now, which makes me so happy because they're so incredibly feminine. Bold ruffles are such a perfect trend to wear in the spring. There's something about them that just epitomizes the season, right? A ruffle doesn't even need florals because they really do speak on their own. Frills and ruffles are best kept simple, and as the primary focus of your entire look. With too much going on, it can just get silly. When done right, they're seriously chic and classic.
Ruffle tops are my favorite form of ruffles. With a ruffle top, you can use the rest of the pieces in your look to provide some balance with something edgy or simple to tone down the felinity and really let the ruffles stand out for themselves.
Isn't this bold ruffle top is so me? It's bright, colorful, trendy and dramatic but obnoxious even in this color. The clean lines in the ruffle top make it modern and mature. I also love how the button-front divides the top.
…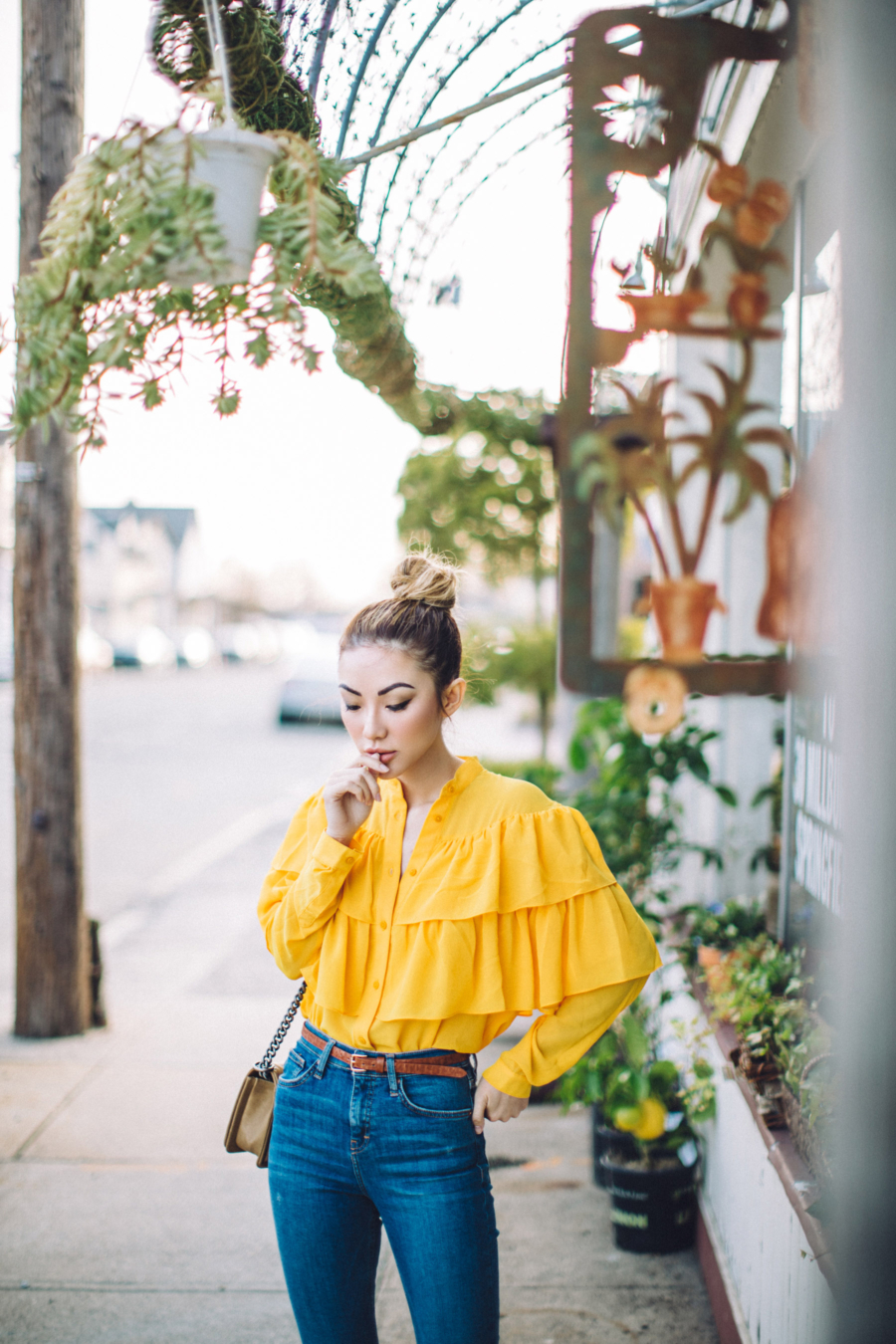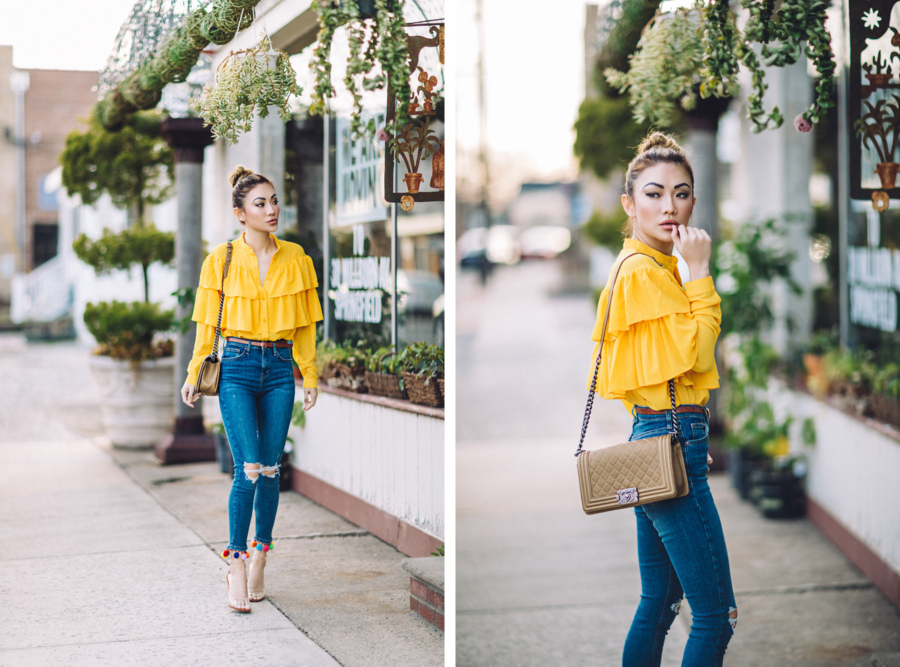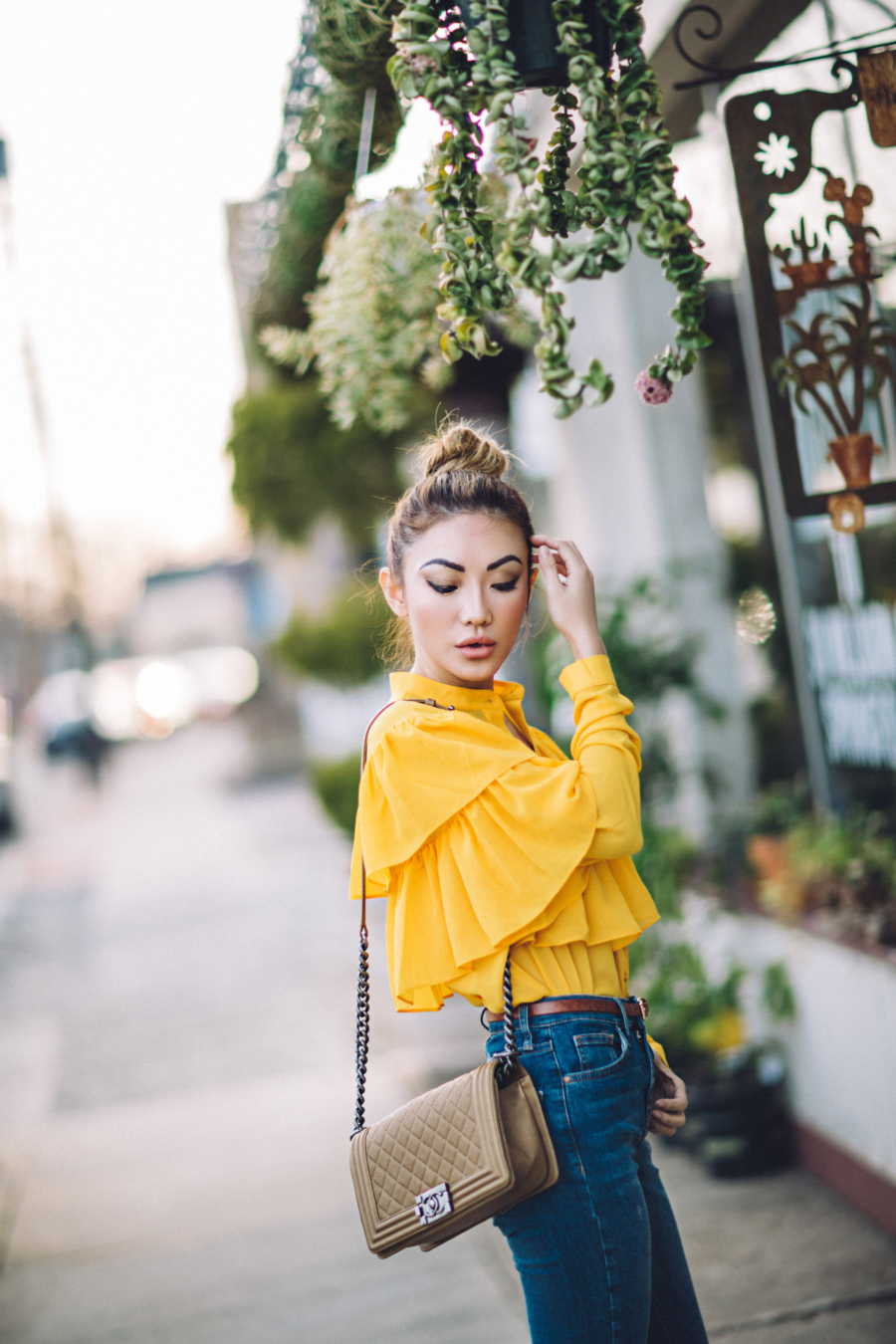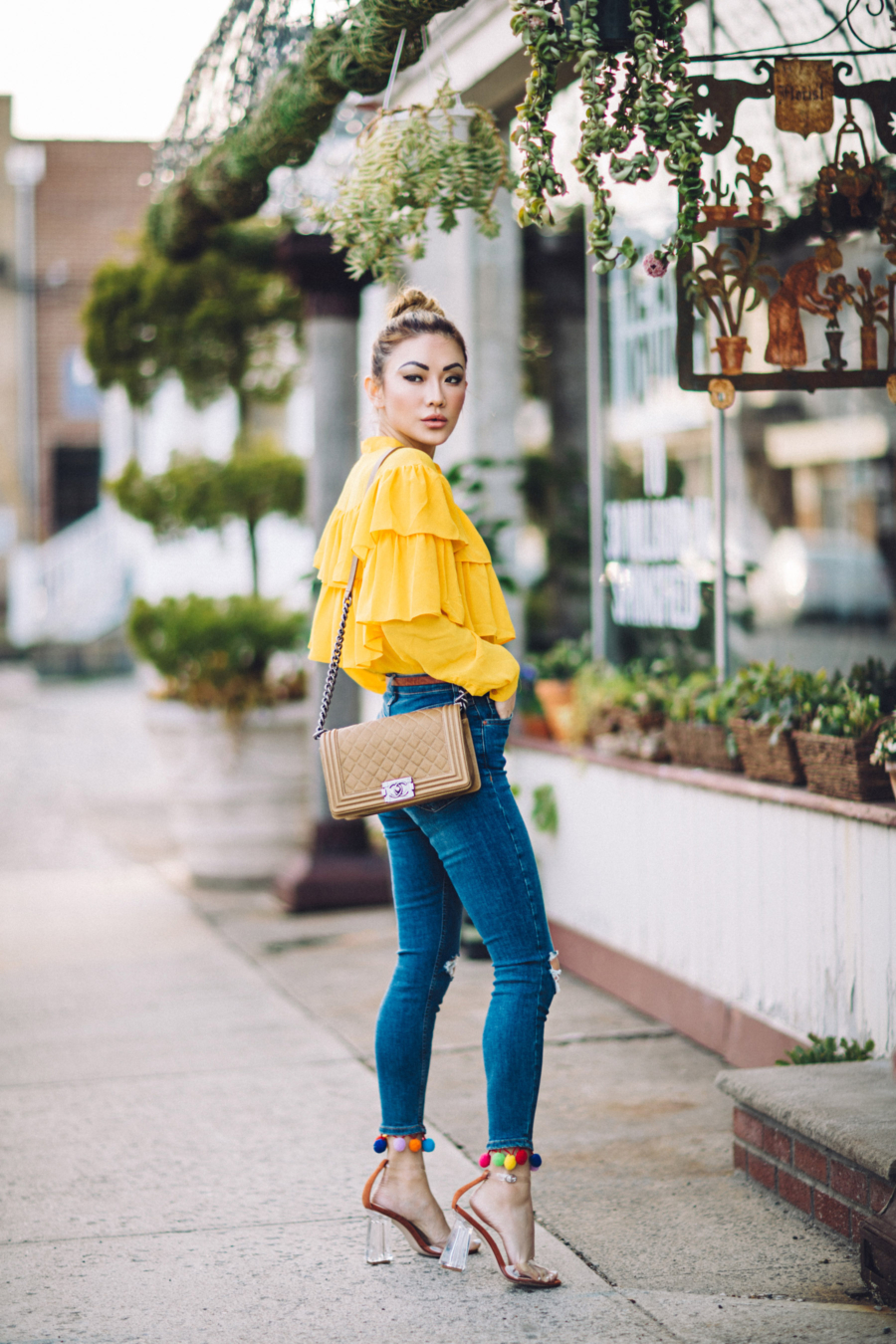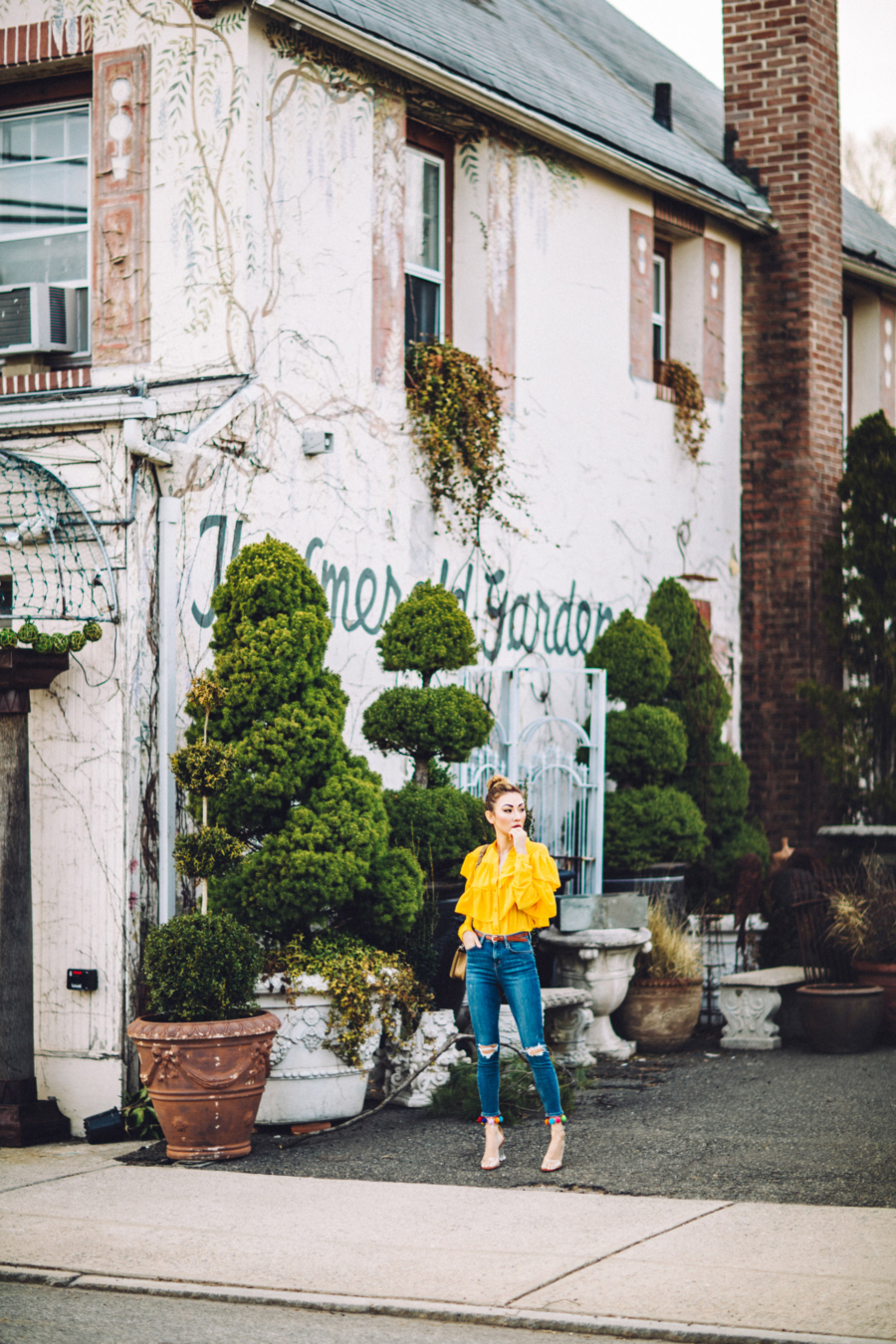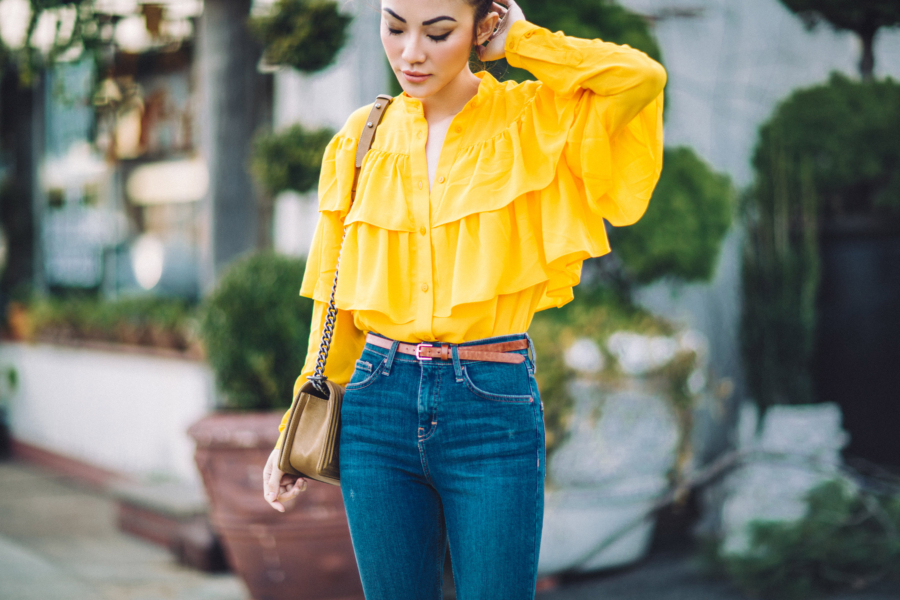 …

…
To tone down the drama (there's so much of it all in one blouse!), I opted for some jeans, which make the whole thing a little more casual. But the pom poms at the bottom totally play into the fun feel of the ruffles and the exciting yellow. I dressed it up with these clear heels, which are so fun to wear and go with pretty much everything. I also think my slightly messy bun on top is the perfect way to tie the drama and the casualness together.
There are so many other ways to wear bold ruffles. A wrap dress, a maxi dress with ruffles at the bottom. A skirt with ruffles at the hem. Trousers with ruffles at the hem are another major trend right now. And those are a great buy because you can wear them with a simple top like a white tee and block-heels and you're instantly pulling them off. There's also jackets with ruffle sleeves and/or hems that can help you fit the trend into your rotation.
Just remember to keep in mind that no matter how you wear your ruffles, as long as you keep it simple and let the ruffles be the focal point of your look—with just a few small and subtle touches—you'll pull them off all spring and summer like a pro.
…

…