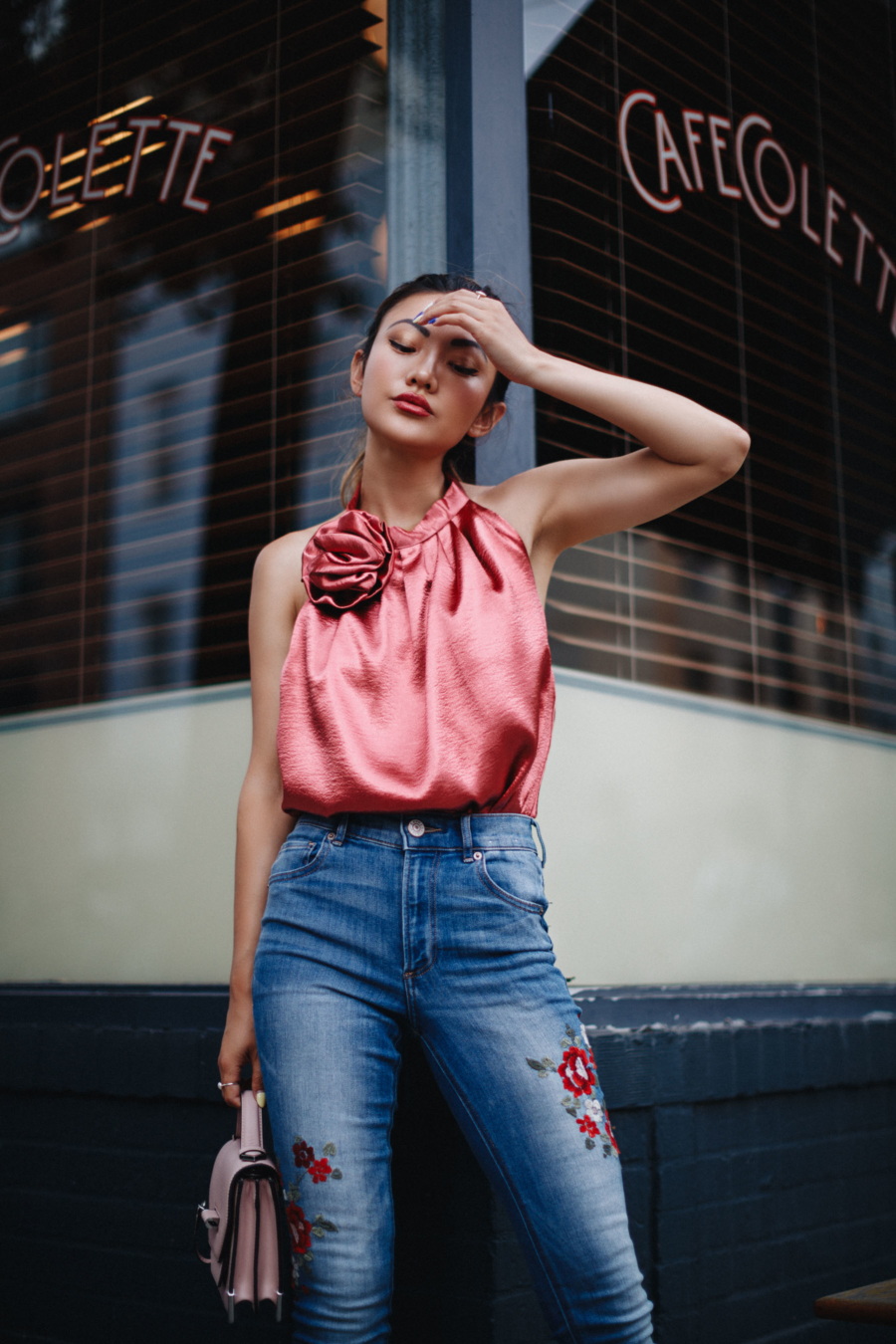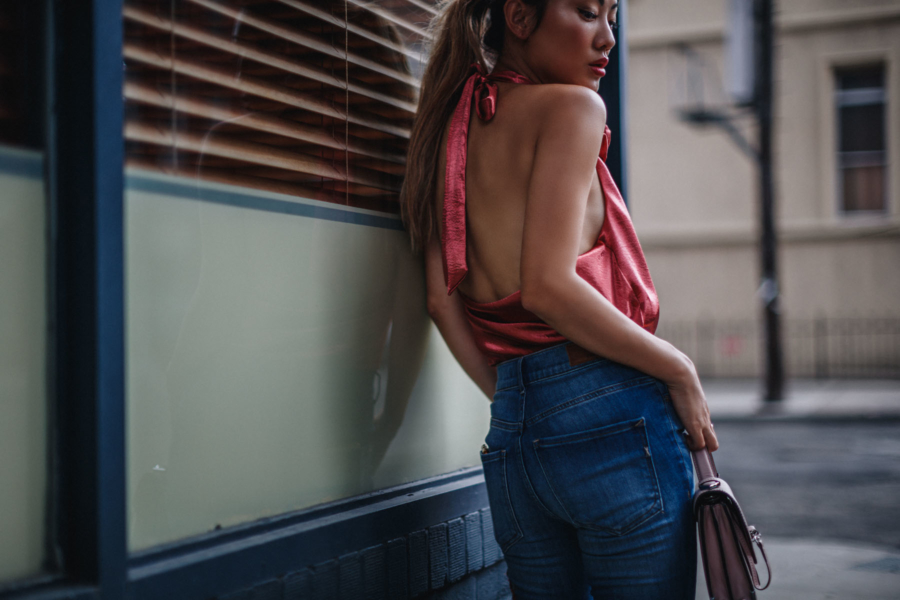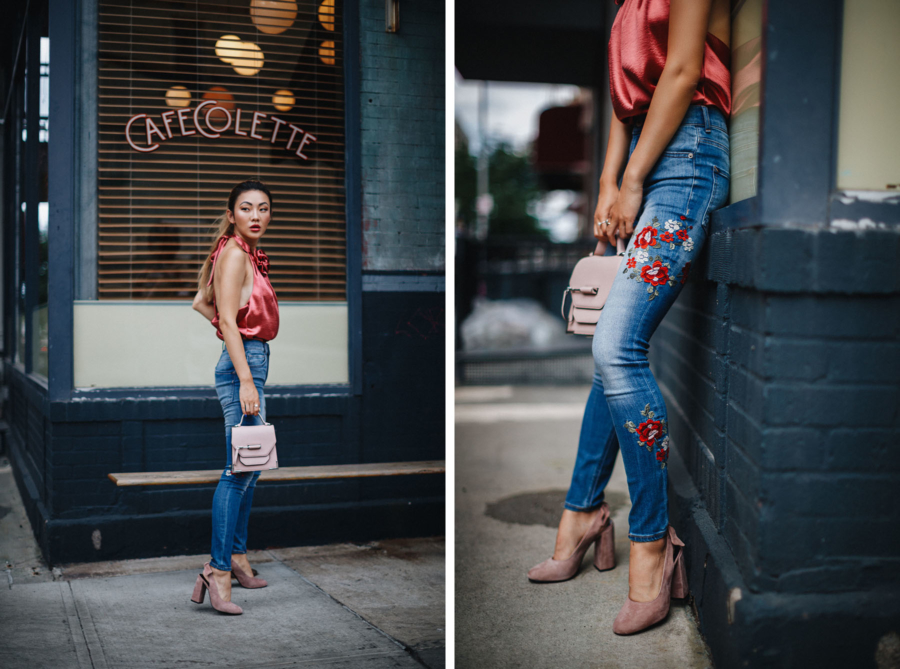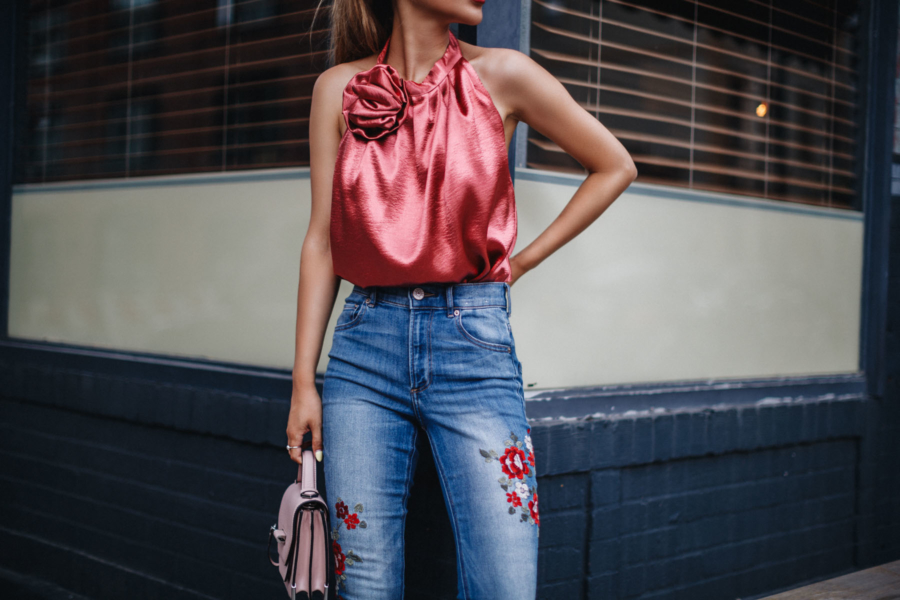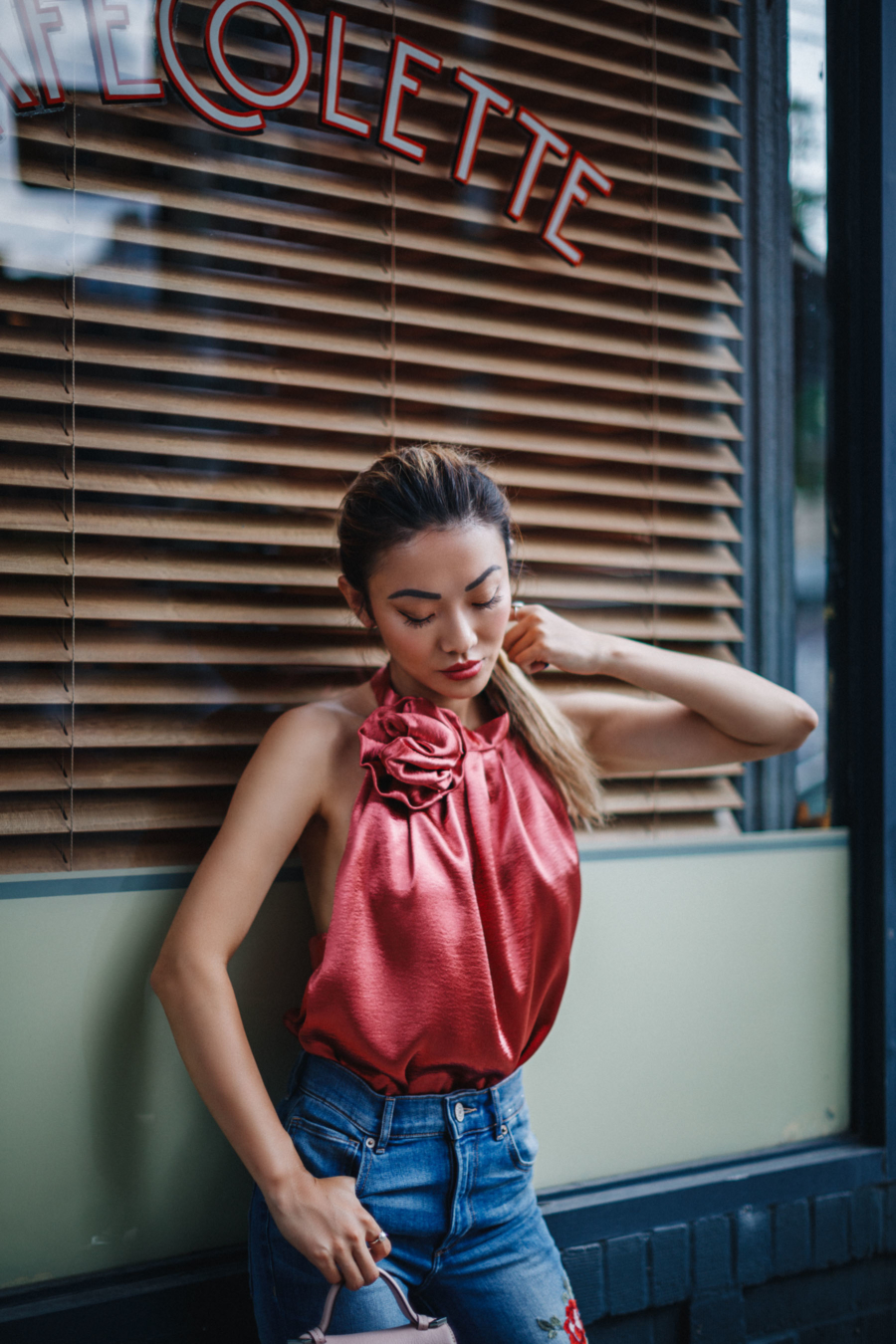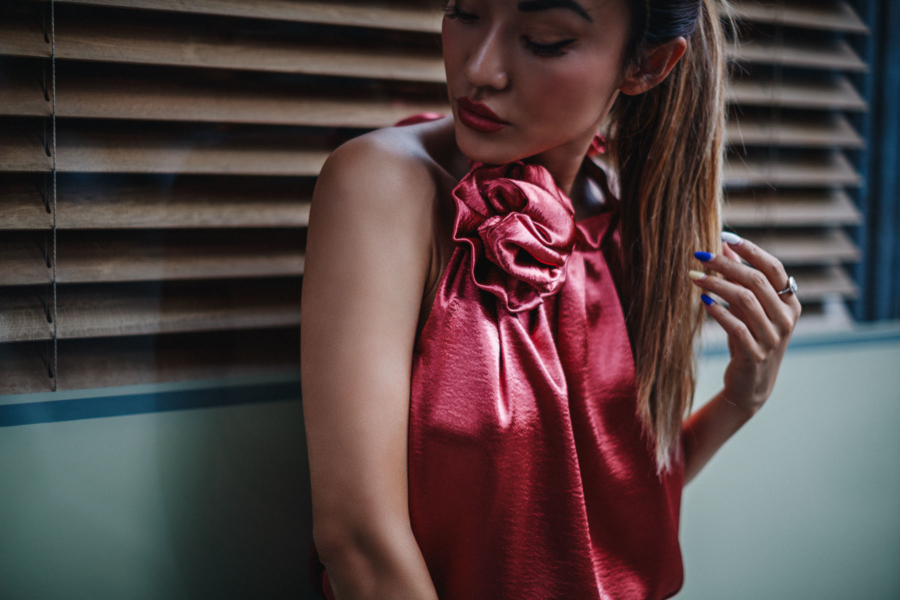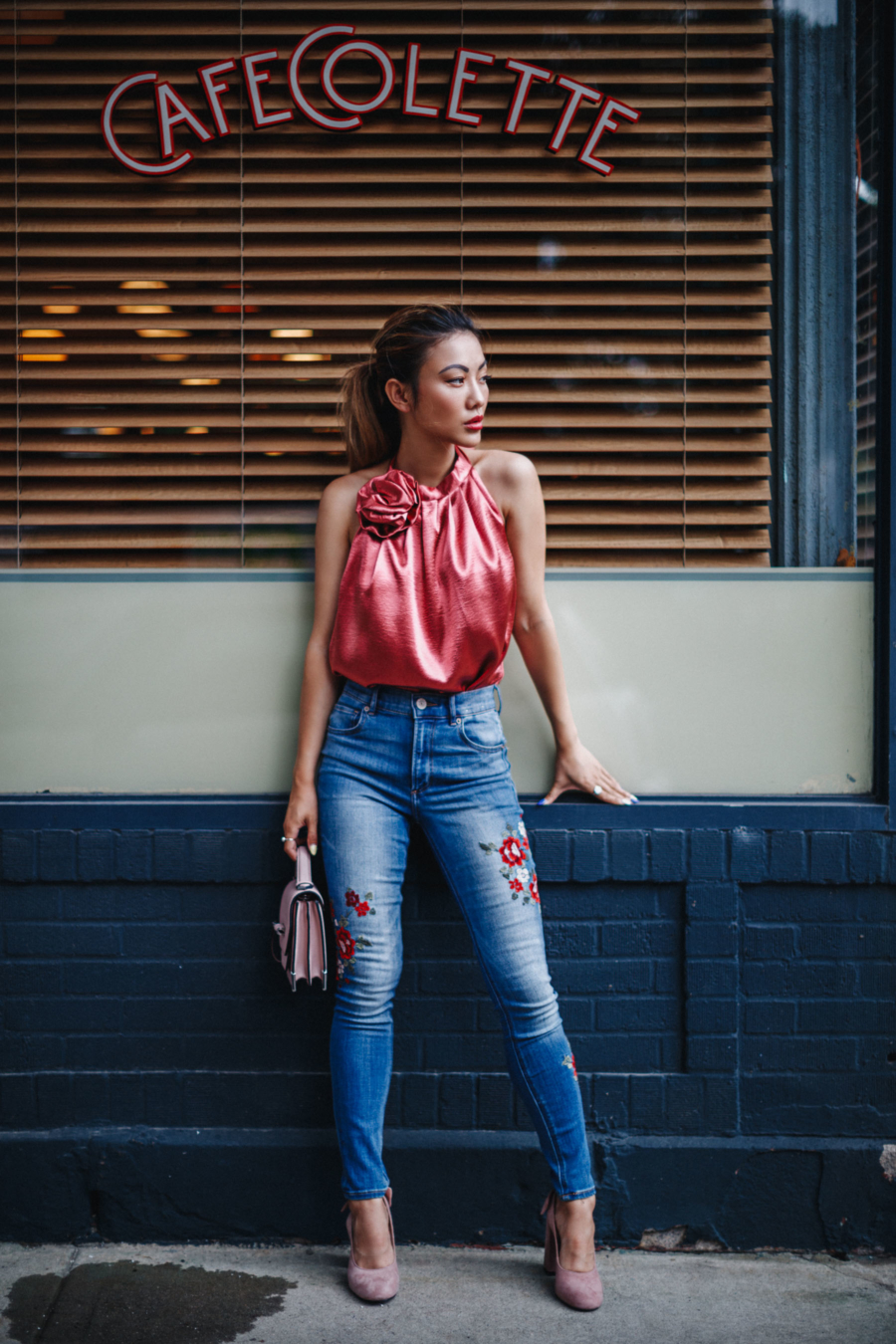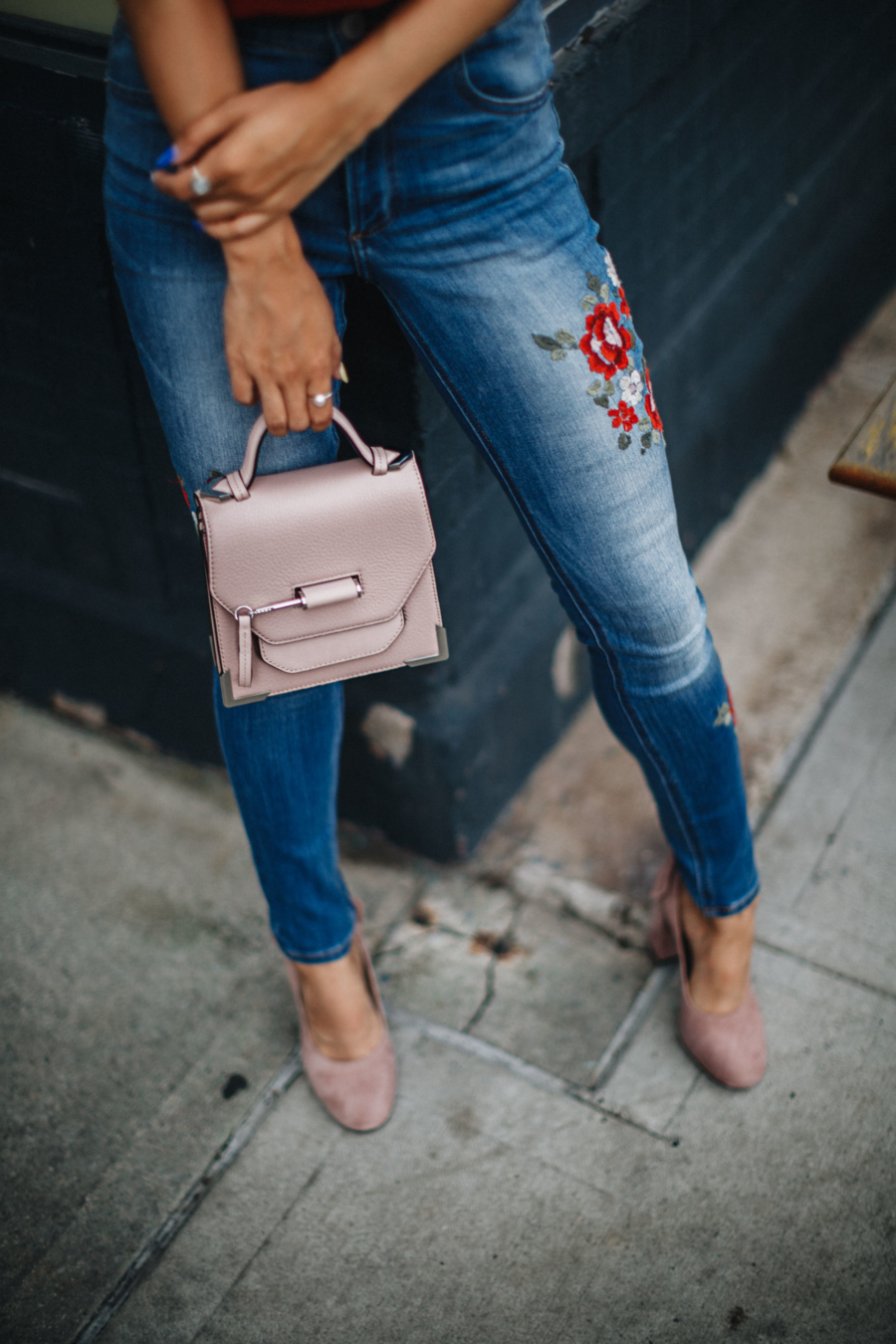 Top: Express | Jeans: Express | Shoes: (similar here) | Bag: (similar here) | Ring: (similar here)
When it comes to jeans for the summer, it's all in the denim details. Express is one of those go-to places when you're shopping for denim. They have so many different jean styles to suit any summer wardrobe. This includes one of my personal favorites: denim with floral embroidery. Light wash jeans are perfect for summer but this floral detail adds a little more luxe to your run-of-the-mill denim. The texture and color add to the richness of this silky rose colored blouse I paired it with. Now, this is how you dress up denim!
Not only are the flower embroideries a great denim details, but I want to share with you a few others that are so on trend for summer too.
…

…
Patchwork
Patchwork denim is something that's been trending the last few summers and it's easy to see why. If you're looking to get crafty in the jean department look for patchwork. High contrast patches are the perfect summer statement maker.
…

…
Raw Hem
The unfinished look has been perfected with raw hem denim. It's just the right amount of effortless that you need in those cropped skinny jeans. Add even more visual interest to the look by wearing them with a pair of pumps.  
…

…
Frayed Details
Frayed details aren't just for the hem of your pants. Wear the accent as trim running down the leg for an unexpected and chic twist. If you're looking to elaborate further on the trend, try a pair of fringed denim jeans.
…

…
The devil isn't always in the details. In fact, when it comes to summer '17 denim, the more details the better. For all your denim needs, check out Express in store and make sure to use the promo code: 5738 to receive $30 off your purchase of $75 or more. Happy shopping!
denim trends
express