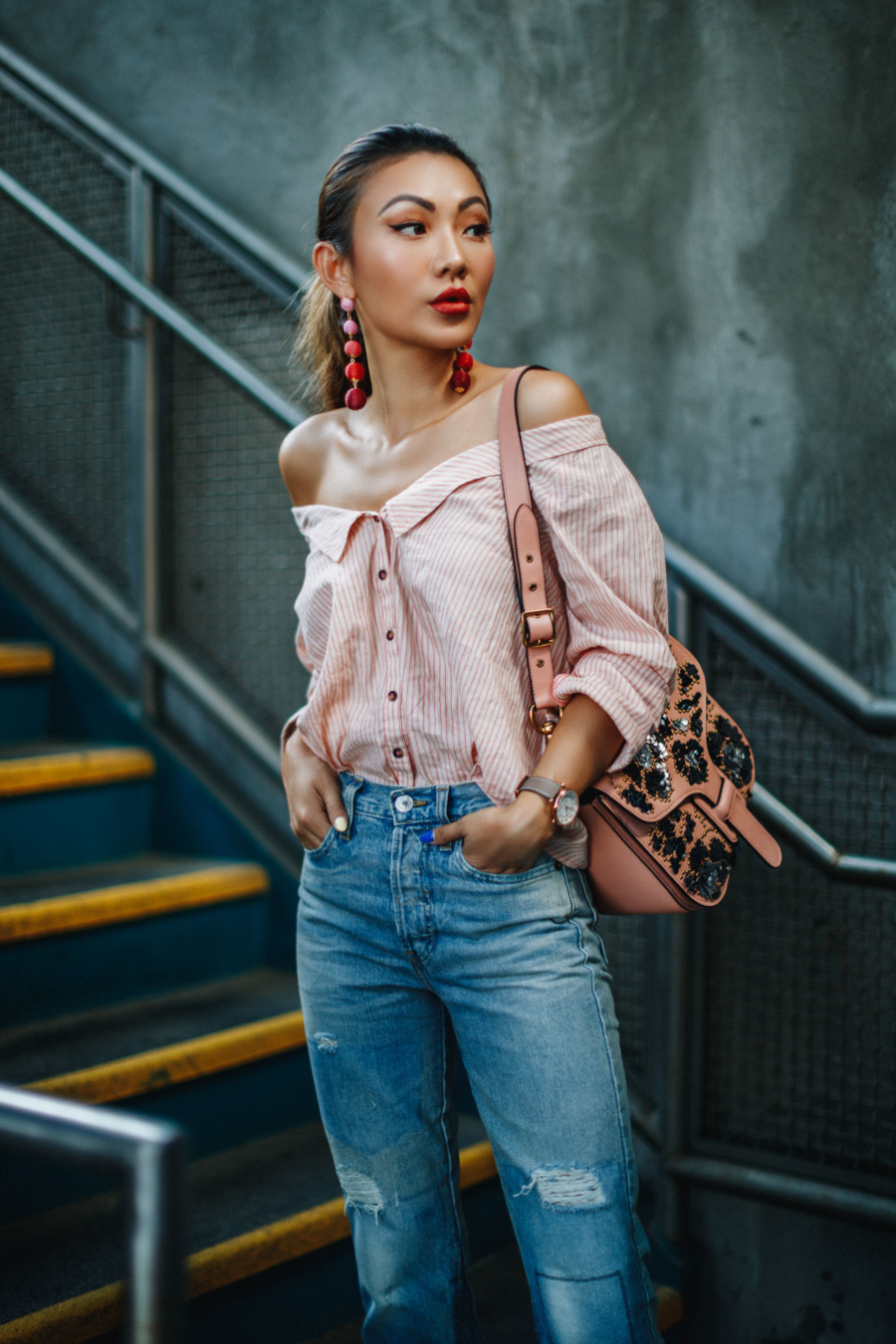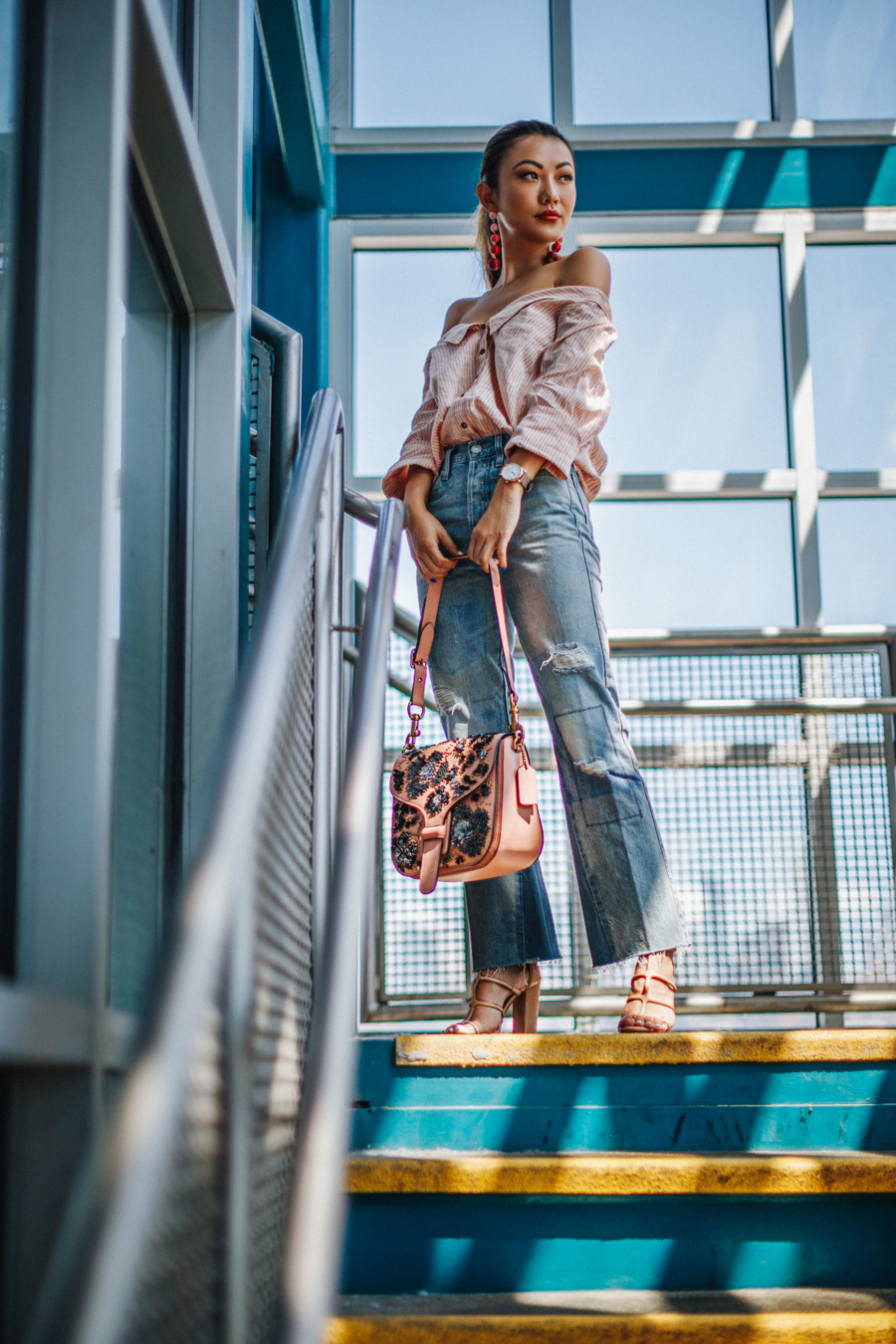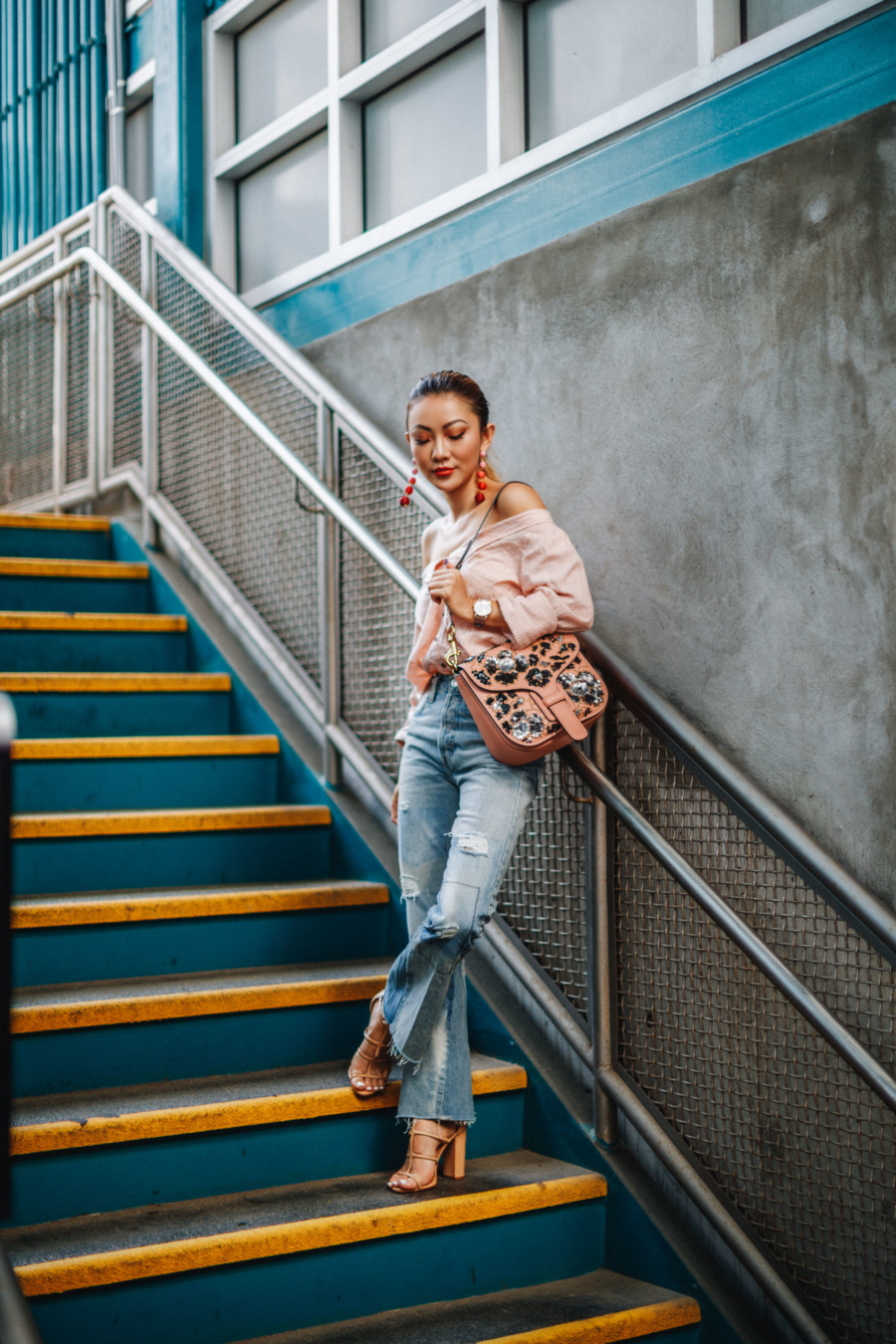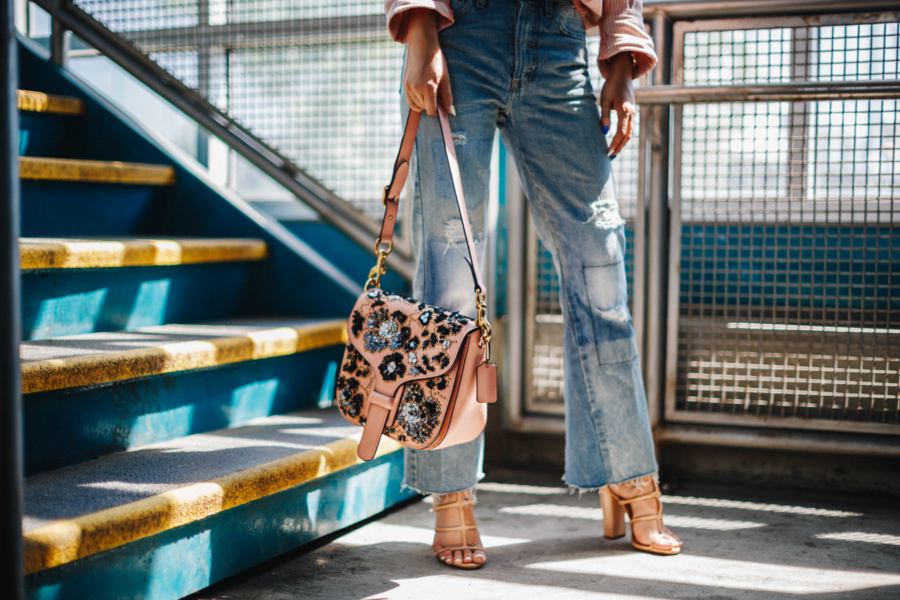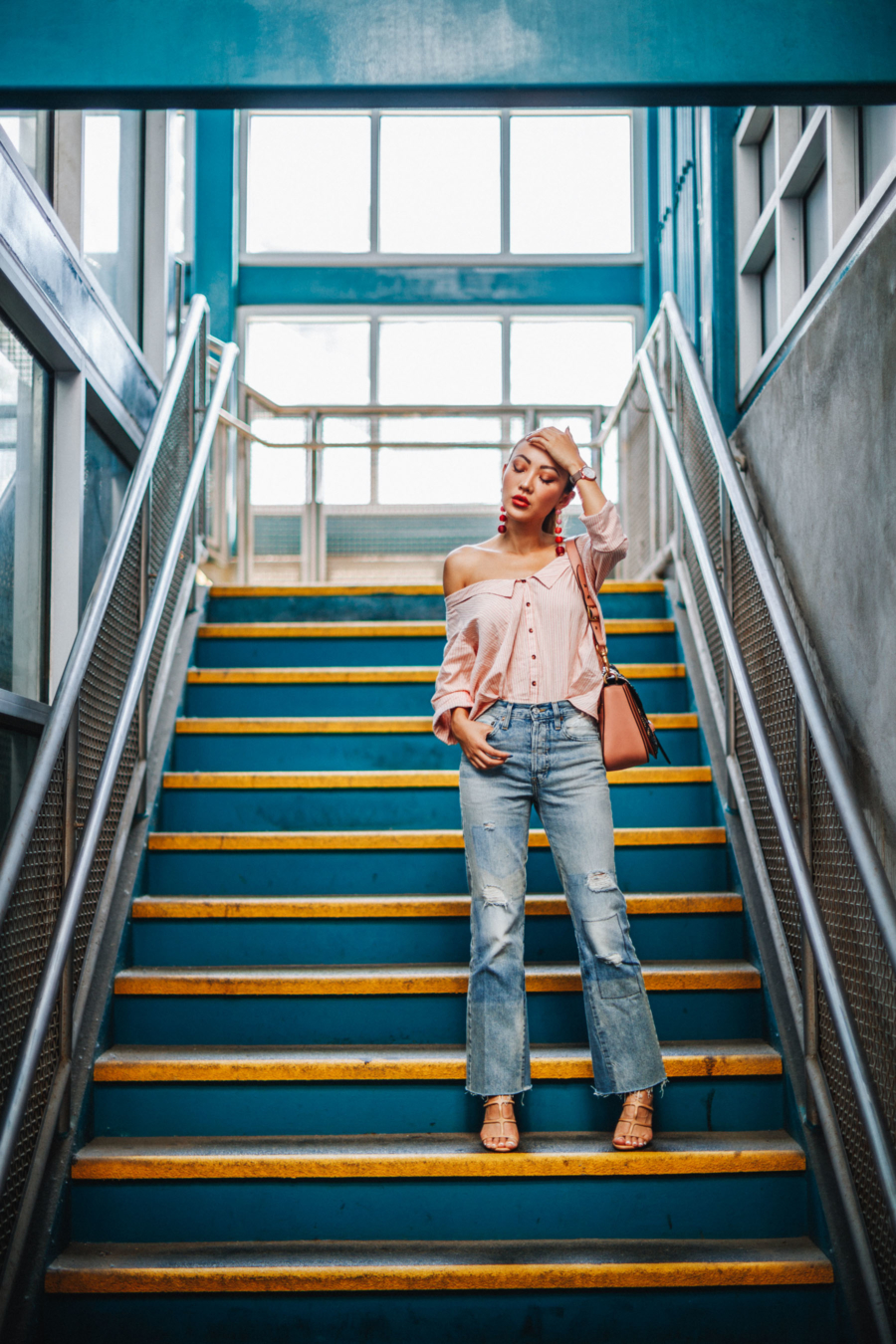 Top: (similar here) | Jeans: (similar here) | Bag: Coach | Earrings: (similar, affordable version here) |  Watch: Marc Jacobs | Shoes: (similar here and here)
…
Now that summer is in full swing, it's time to take advantage of all the lights and incorporate embellished pieces into our outfits. Embellished pieces like this Coach bag I'm wearing, add a hint of sparkle to my outfit and makes a subtle statement.

Embellishment is for more than just bags though. The trend can be spotted on jackets, jeans, shoes, and sunglasses. Pretty much everywhere. That's why it's super important to have at least one of each in your life.
…

…
Embellished Jackets
Embellished jackets can make quite the impression. I find that the most flattering embellished jackets are either denim, bomber or army style jackets. Adding embellishment to any sort of workwear item is always fun. You can dial it back with a simple stud pattern or you can go all out with some fun patchwork
…

…
Embellished Shirts
We've all heard of the 'going out top'. They are most definitely embellished. Floral embroidery looks especially good, roses in particular. Dress up can include everything from crystal or pearl detailing to lace.
…

…
Embellished Shoes
How to make a fabulous pair of shoes even more fabulous: add some embellishment. It doesn't have to be a lot. In fact, less is more here because the amount of embellishment can affect the comfort of your feet. There's no sense in walking around in a pair of too high heels that also have an extra half pound on them.
…

…
Embellished Bags
Embellished handbags are bigger than ever. Most are laden with studs, spikes, zippers, grommets, chains and other hardware. While softer versions contain things like flowers, butterflies, feathers, bows, and pompoms. Either way, you can't go wrong because it's all literal arm candy.
…

…
Embellished Sunglasses
Having a pair of star studded frames never hurt anyone. Just ask Rihanna. Eye catching includes anything with pink rhinestones, a cat eye, beading or glitter of any color. Pro tip: Unless you have your eye on a certain pair, it's best not to splurge on novelty sunglasses.
…

…
Clothing, shoes, handbags, and accessories all have at least some sort of embellishment. Fashion lately is all about standing out and making a statement. It's important to remember to keep the bling localized in one item or location so you don't embellish the trend too much!
coach
embellished trends
style inspirations