Top: (similar here) | Shorts: (similar here) | Bag: (similar here)
The basket bag is a must-have accessory this season. Not only are they super cute, but they have a little more structure to them, making them ideal if you tend to bring a small piece of your life around with you! Here are some cute basket bags that I know you'll love too!
…

…
Box Shaped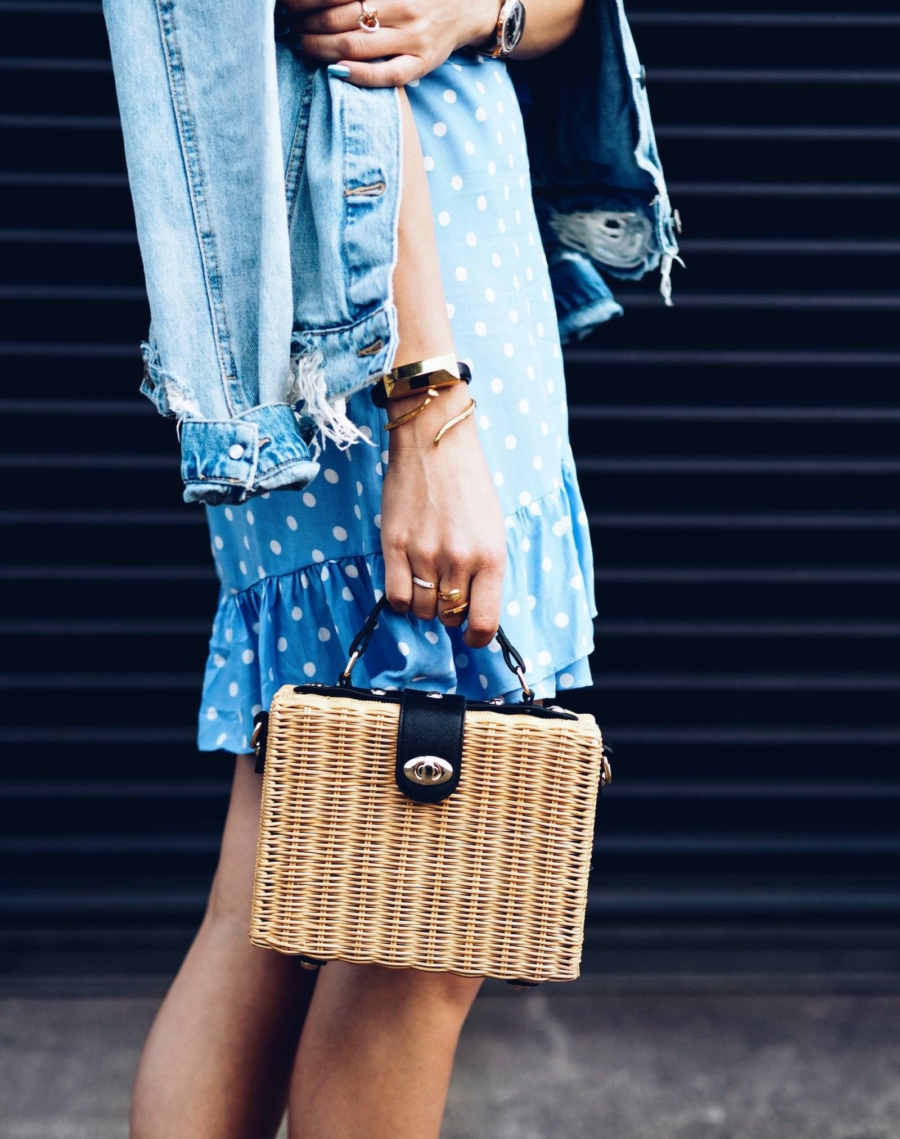 Photo by LaFotka
The box shaped basket bags are some of the most charming. They remind me a little bit of being a flower girl but today's versions are super chic and easy to carry.
…

…
Pom-Pom Details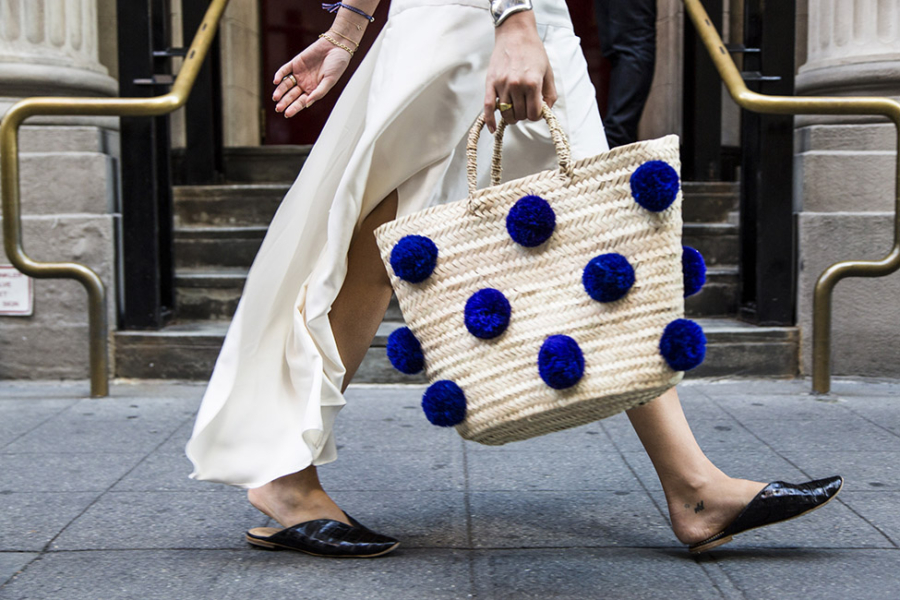 Photo by Image
If pom-pom's are everywhere, you can bet they didn't skip the basket bags. Pom-pom accessories are a great way to freshen up any summer bag. Or, pom-pom trim makes for an amazing adornment on beach bags.
…

…
Round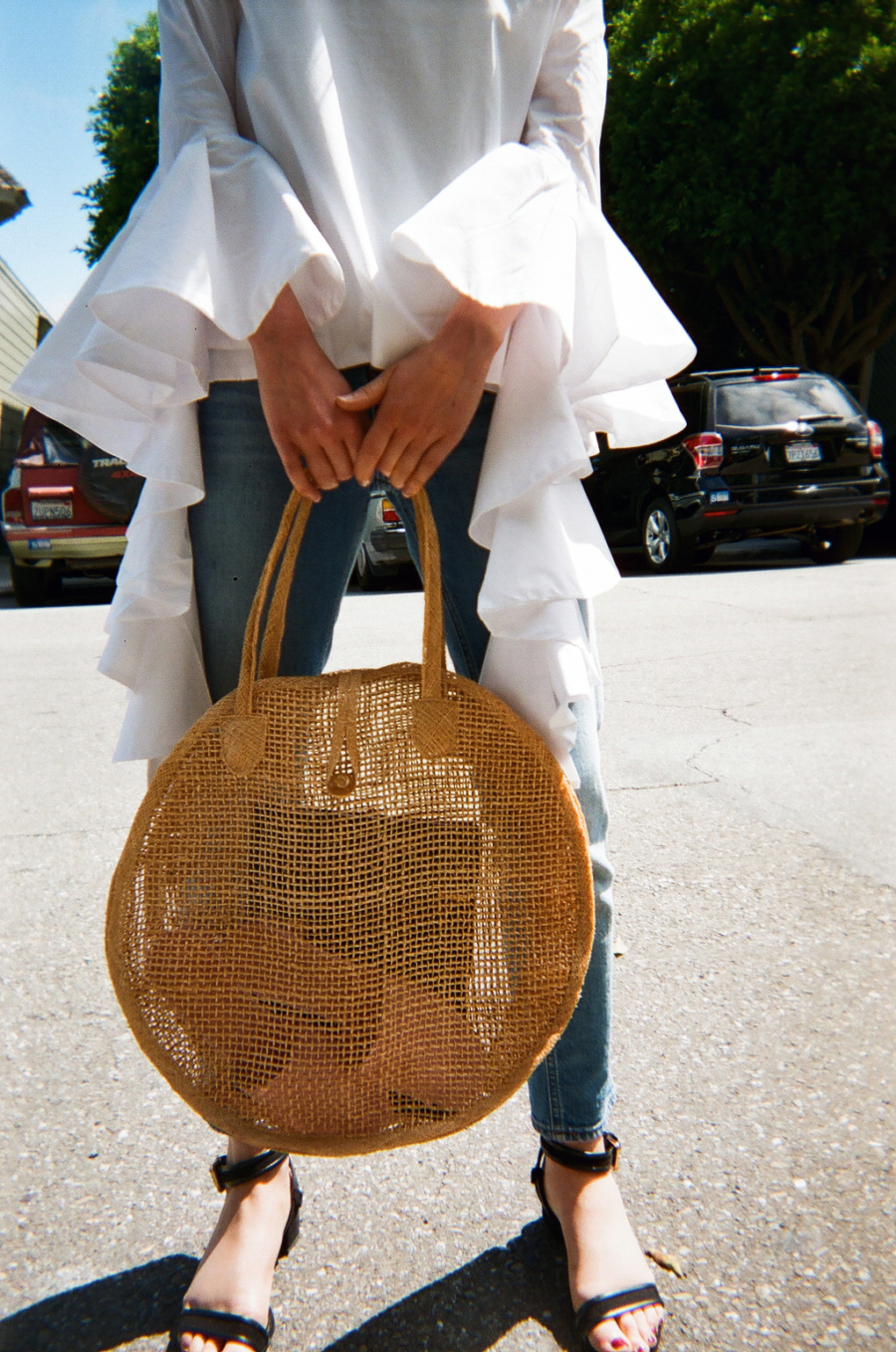 Photo by Pinterest
The round shape is one of my favorites. It's usually the smallest of basket bags which makes it great if you're looking to take the trend on a night out. If you're planning on camping in style or looking like you are, go for the canteen bag look. The oversized round ones make a surprisingly chic statement as well!
…

…
Crossbody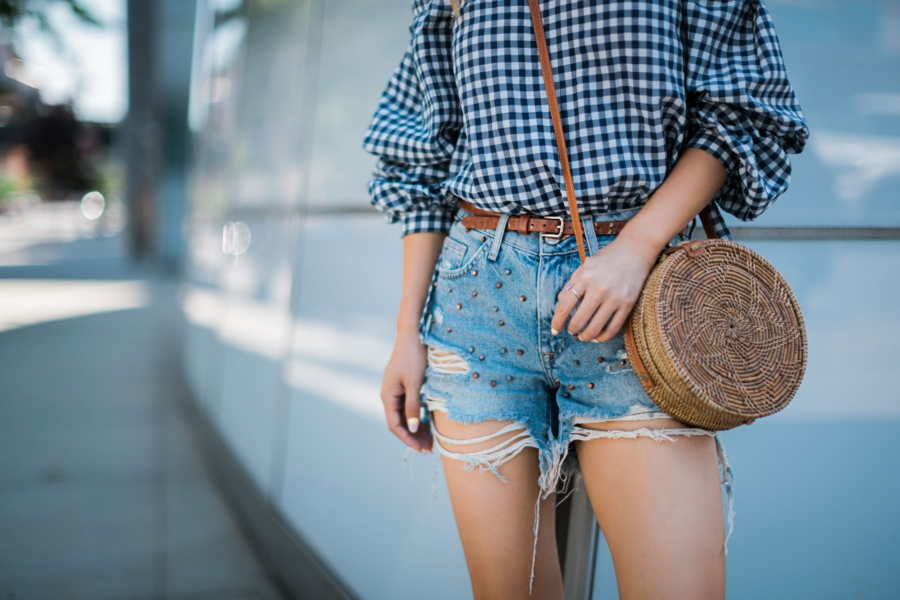 Where would you be without the cross-body? The ultimate carry along. This time the form of cute basket bags. Maybe you're going raspberry picking but chances are you're most likely pairing it with a nude sandal and white denim.
…

…
Tote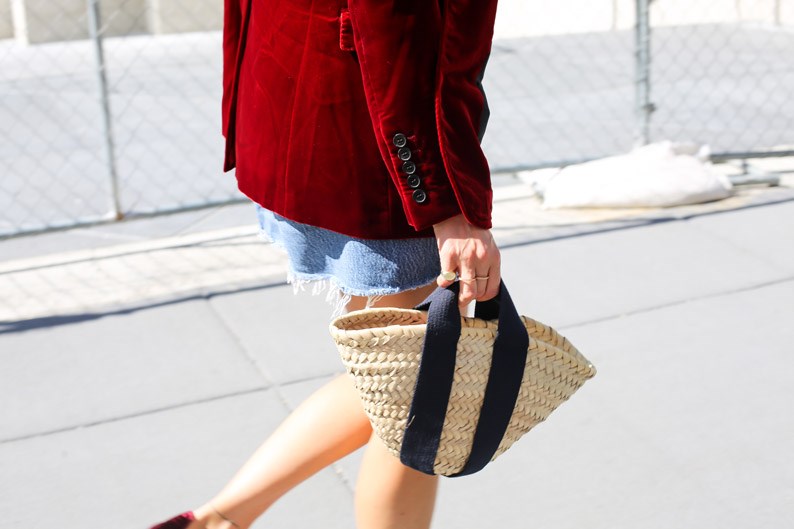 Photo by Pinterest
If you think of bags as something you lug along, you probably own a tote–or 3. I think some of the nicest basket totes have a round straw handle. This adds elegance without compromising its functionality.
…

…
Wicker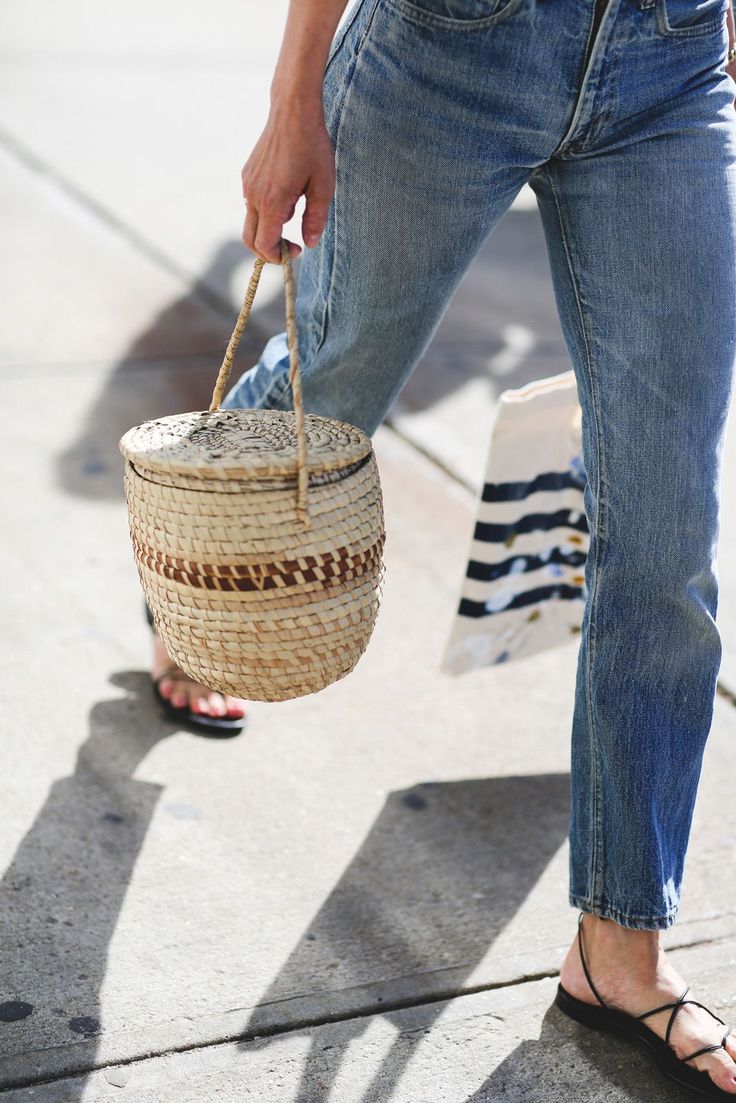 Photo by Pinterest
The sturdiest of all bucket bags are made from wicker. To avoid looking like patio furniture, try a bag with a chain strap or look for one that has dyed wicker.
…

…
Cute basket bags are just the right amount of effortlessness you need in your summer wardrobe. Look to incorporate the trend by playing with the shape of the bag, the details, and the material.