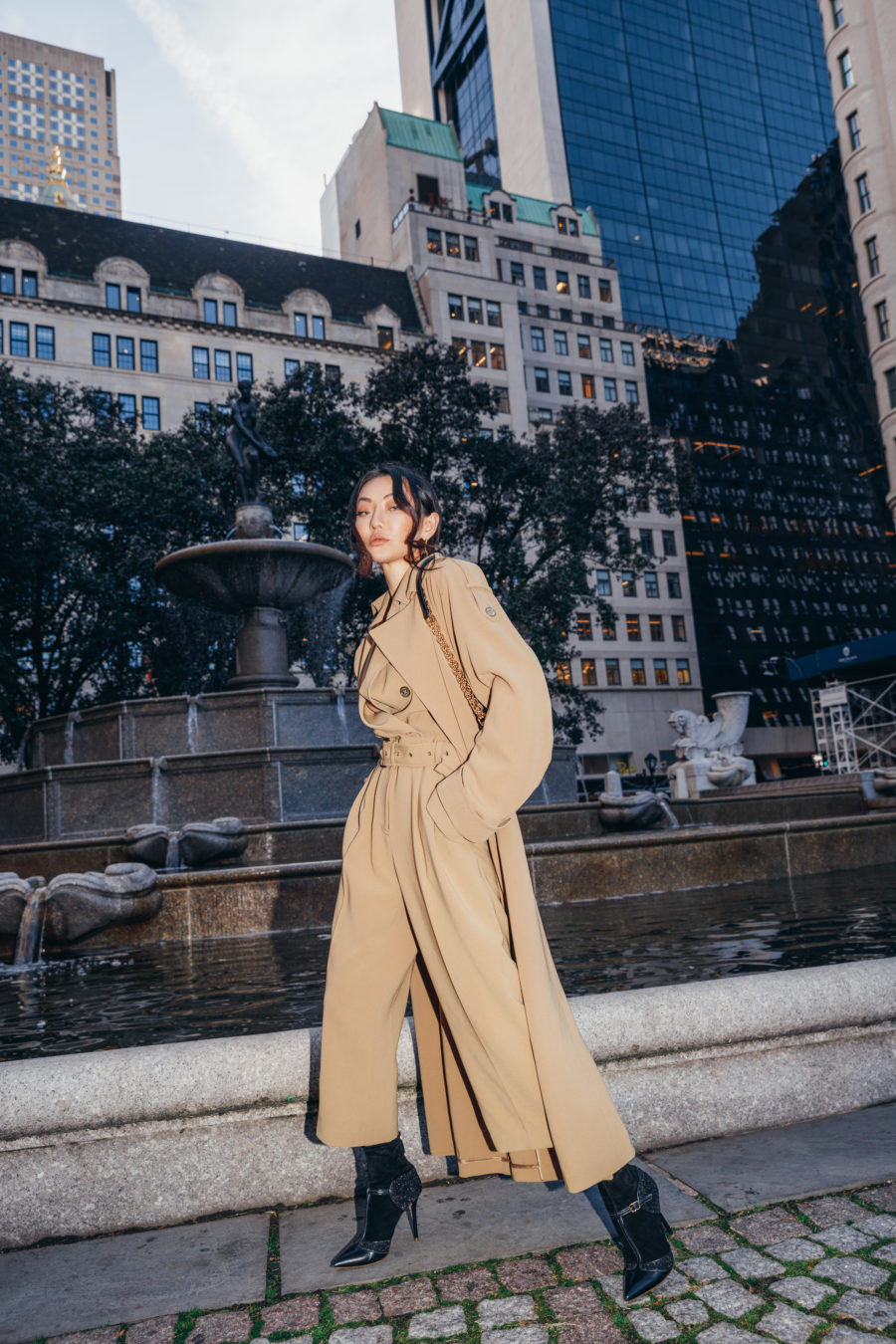 Michael Kors Trench Coat Similar | Michael Kors Jumpsuit Similar & Affordable | Malone Souliers Heels (Sold out, Similar) | Michael Kors Handbag Similar
I
t is significantly colder nowadays and there is only one fashion item you simply cannot avoid if you step out of the confines of your home – outerwear. You might be the type of person who thinks one coat fits all, which is completely acceptable! But, coats are really having a moment this season. There are some timeless styles resurfacing that
look great layered on top
of any outfit. There are also some really fun, trendy outerwear styles that might just convince you to "add to cart" in the near future. Personally, I love outerwear because it really is like the icing on top. Without further ado, here's my must-have 2020 winter coats.
…

…
Blanket Coats
This year, there is definitely a push for comfort and you cannot get cozier than the blanket coat. As the name suggests, looks like a throw blanket that you wrap around your shoulders. Not only is it comfortable to wear but it also looks so elegant and posh as a final layering touch to your fall outfit. There are solid and patterned blanket coats out there but recently I have been loving this plaid version because it gives me all the fall vibes! I paired my blanket coat over an all black outfit to make the pattern pop even more. You could even belt the middle if you want it to fit a bit more snug.
…

…
Leather
The return of fall weather always gets me so excited to bring out my favorite leather coats so they are a must for me and I am always making excuses to wear these pieces more! Everything from faux-leather shackets to oversized trench coats are holy grail items in my book. This season, I definitely find myself gravitating towards more oversized coats rather than fitted styles. Leather itself is edgy, but I find that a looser fitting one is more effortlessly chic and great for layering overtop things like chunky sweaters.
…

…

Faux-Fur
Yes, there are less excuses to get dressed up and go out in 2020, but as you can probably tell, I'm not letting that stop me. I'm definitely the type of person who gets dressed up to take a walk in the park or wears a sequin top to the family dinner table because – well, why not? Faux fur is the ultimate glam outerwear choice. It makes a woman feel a certain type of way! Plus, you can still dress it down and pair it with some denim or leather trousers.
…

…

Shearling
If a long pile faux fur jacket is a bit too glam for your liking, shearling is a really great option instead. It still has that amazing textured look but is definitely more daytime appropriate and wearable. Shearling is a popular choice for lining coats made of denim, corduroy, and leather. Whatever it may be, there is no denying the practicality shearling has to offer as well as the stylish detail it brings to any coat. I definitely recommended investing in shearling for this fall and winter!
…

…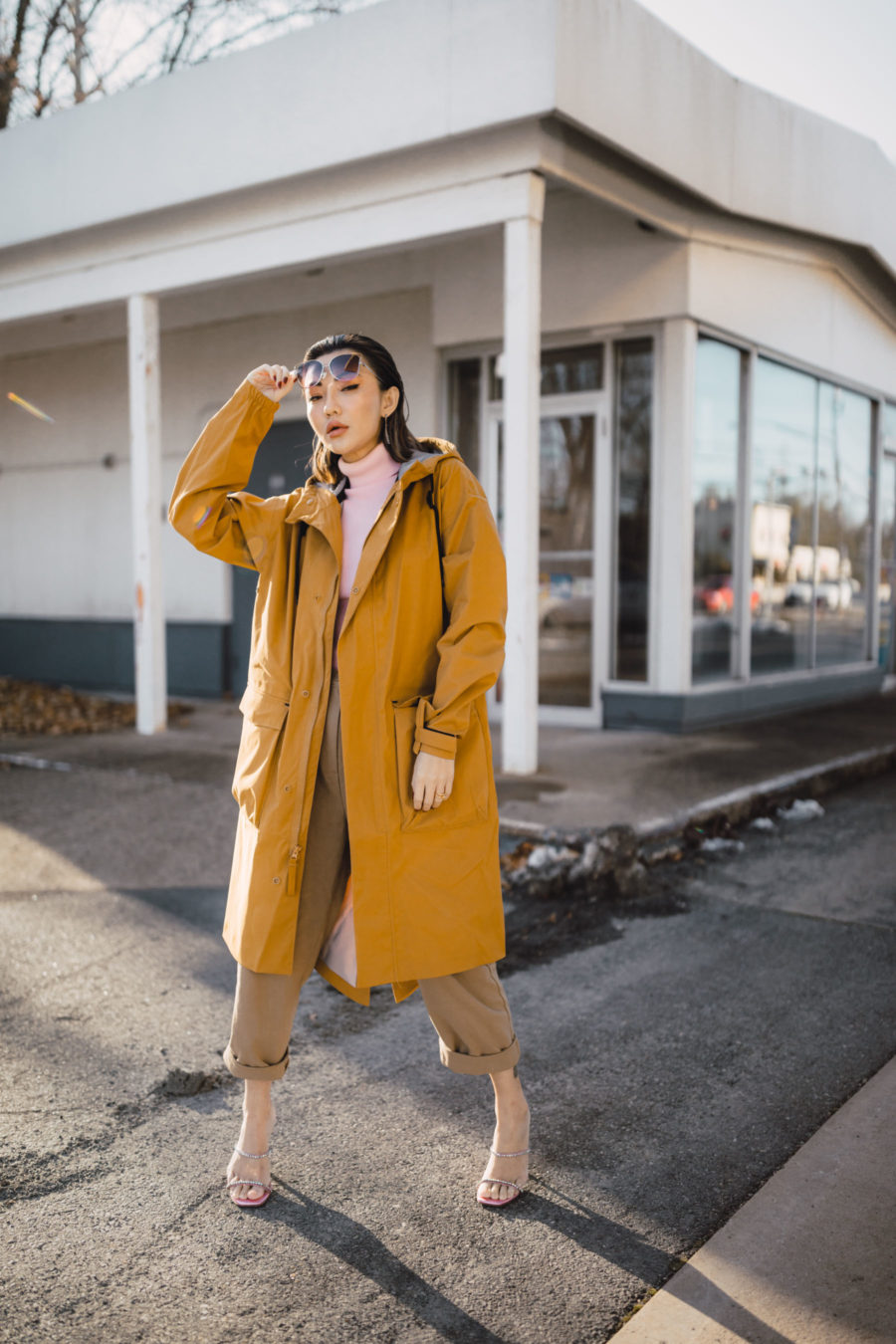 Anorak
If you are on the hunt for a coat that is a bit more sporty, yet fashionable, I suggest the anorak. I absolutely love when fashion meets function so it was really refreshing to see the anorak on the rise. Perfect for rainy days or running errands or walking in the park, it's a really versatile outerwear choice you will find yourself choosing again and again. It also has a streetwear, tech kind of aesthetic, so it is perfect to pair with items like joggers, athleisure or sneakers.
…

…
Puffer
To finish it off, we have more practical winter coats. The puffer jacket is here to stay. Looking like the Michelin man's fashionable cousin is a compliment I would graciously accept! These jackets were even seen strutting down the Dior and Versace runway shows so you know for certain puffer jackets are indeed in. Depending on your desired fit, short puffer coats to long puffers are on everyone's radar and should be on yours now too!
…

…
Which winter coats are you investing in this season?