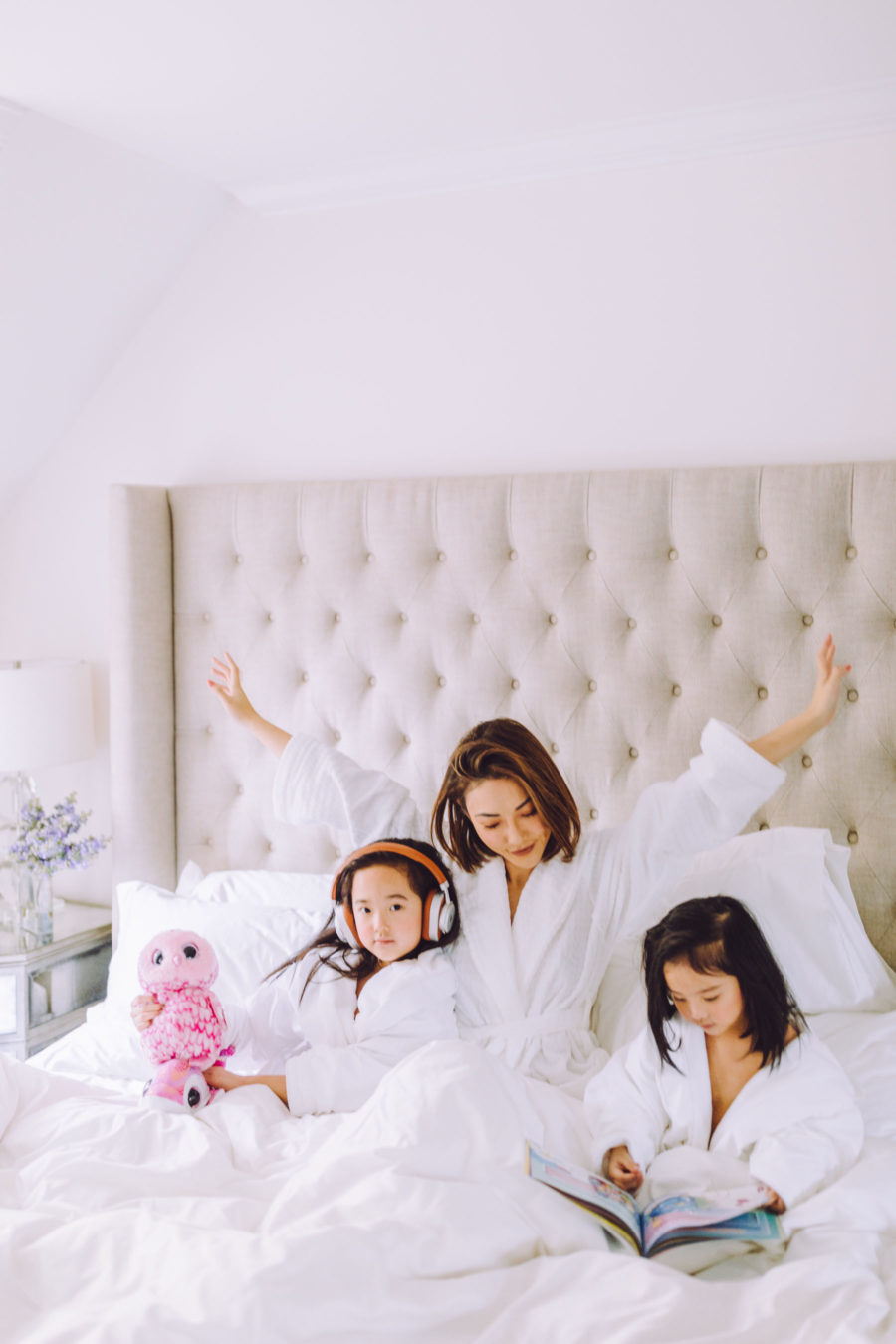 Four Seasons At Home Robes (On me here, on the kids here) | Pink Owl Similar | Headphones Similar
I
don't know about you guys, but my skin gets incredibly dry and dehydrated during the winter. I always
switch up my products
with more hydrating ingredients so I can keep it nourished and healthy. I notice it's equally important to do the same with the little ones too! Though they don't need as many products as I do, their skin is generally more sensitive and require love and attention. There's been an influx of beauty brands for kids over the years, which can be overwhelming to navigate especially if you're a new mom. Now that we're in peak winter season, I wanted to share the best winter skincare brands for kids that you can trust!
…

…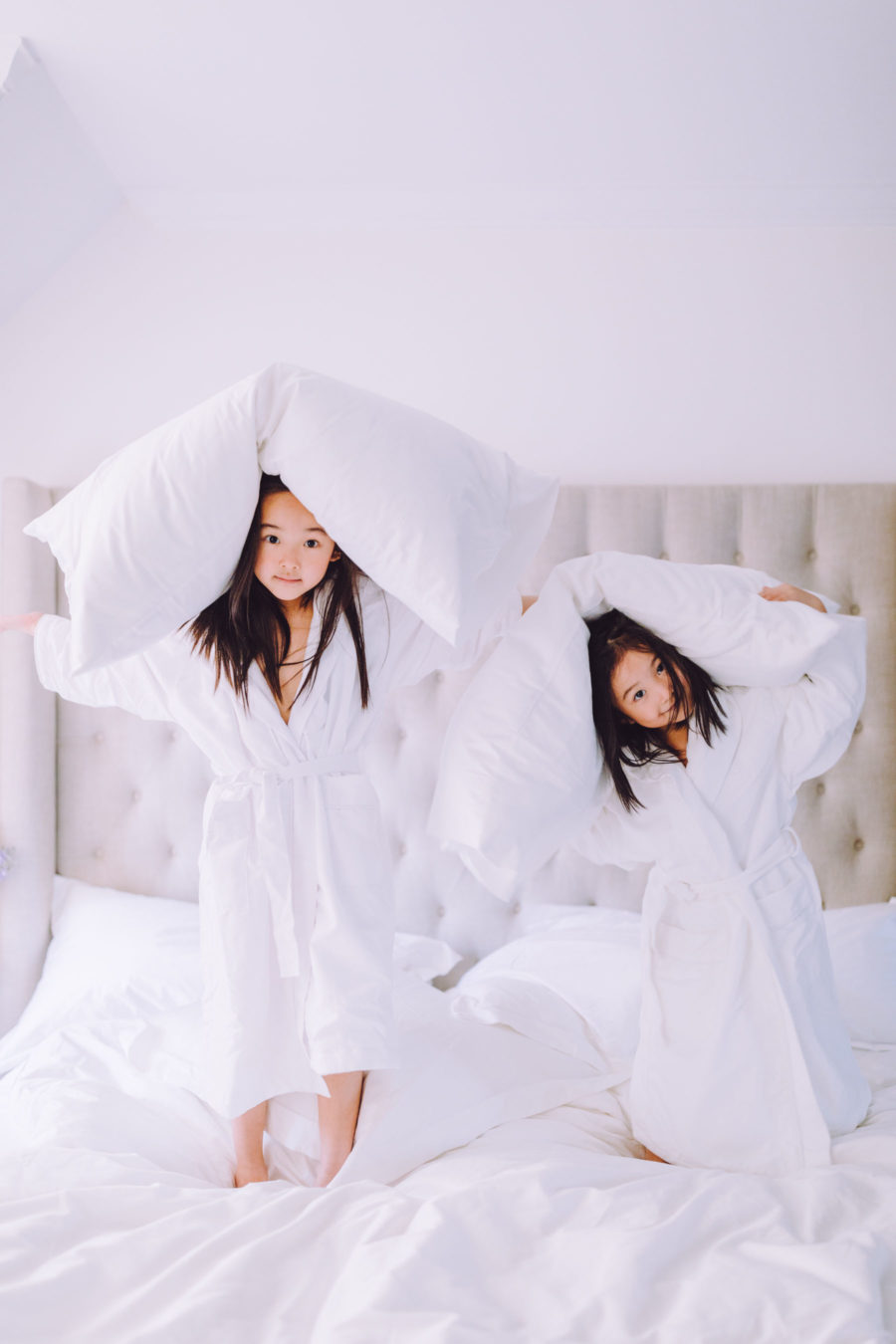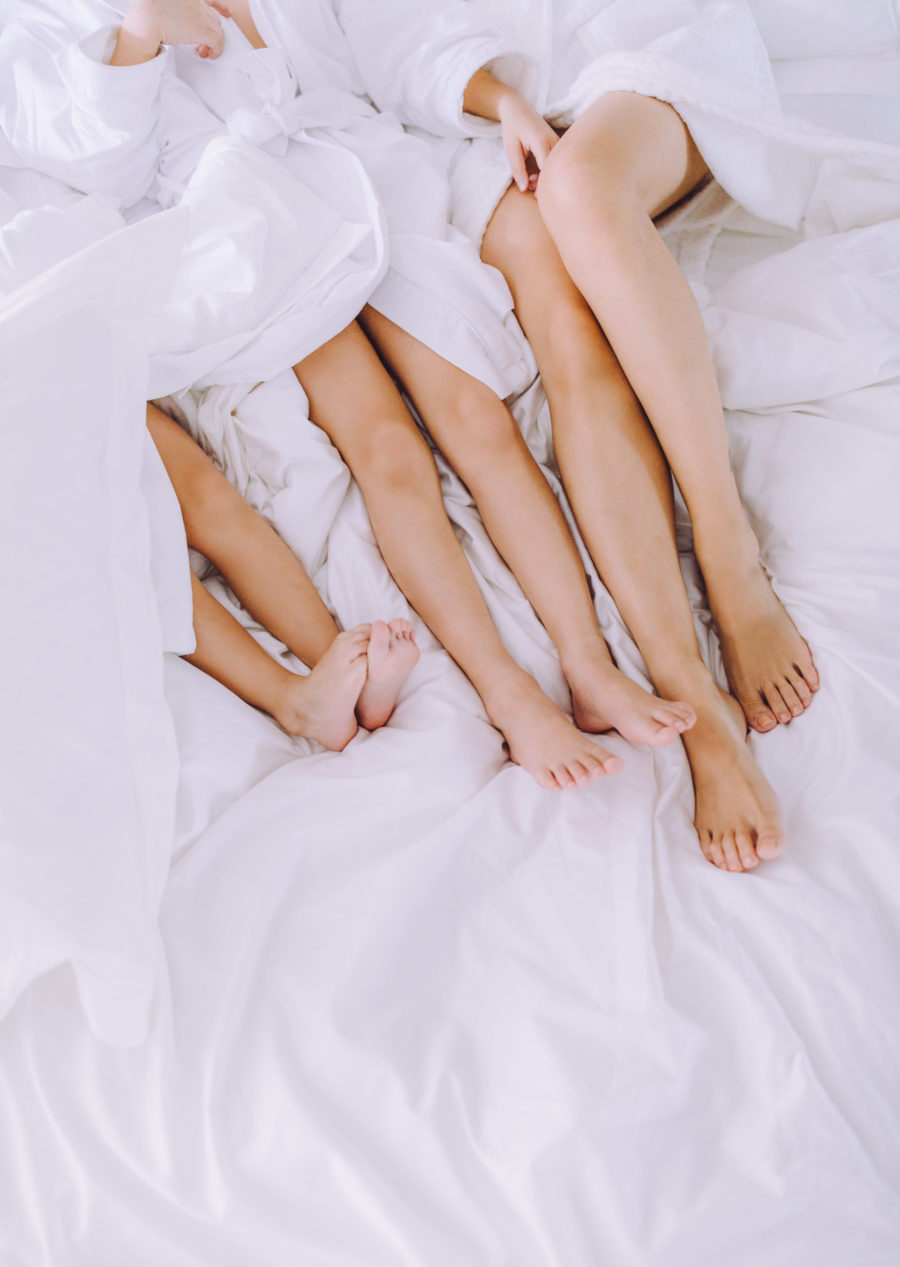 Baby Bum
You might recognize the yellow monkey on their packaging from their adult line, Sun Bum. Baby Bum has some really amazing kid-friendly skin care that I have purchased over and over again. Since young children are so sensitive, one of my priorities is to ensure the product is actually safe. Baby Bum provides an ease of mind with their
plant-based ingredients. When it comes to winter protection, I cannot recommend the
Calendula Cream
enough (perfect for eczema). It utilizes the powers of calendula (flower), lavender oil and shea butter to ensure your child's skin stays soft and supple all season.
…

…
Dr. Barbara Sturm
This skincare line is known to be made by the expertise of a doctor combined with the love of a mother. Dr. Barbara Sturm has created an amazing line of baby and kids products that every parent is sure to fall in love with – and the best part is it's super affordable (under $50). Some of my personal favorites include the bathing milk – a calming bath soak that helps maintain the skin's natural softness. This is a great hydrating solution that is easy to toss into the tub during bath time. I am also a big fan of the body cream which is perfect for everyday application.
…

…

Evereden
100% clean and toxic-free, Evereden's baby skincare line is sulfate, paraben, phthalates, GMO, synthetic fragrance and natural irritant free! If your child is more susceptible to dry patches or has eczema, I highly suggest trying out the Multi-Purpose Healing Balm. This miracle product treats rashes, inflammation and irritated skin with a natural blend of organic rosehip, sunflower and grapeseed oils. Admittedly, sometimes I end up stealing this product and using it on myself!
…

…
Honest
Another one of my favorite kid-friendly skincare brands is Honest. I love how affordable and easily accessible these products are! Winter weather can be harsh on everyone's skin and Honest Organic All-Purpose Balm coupled with the Face + Body lotion is a really great combination that nourishes like no other. I love applying the lotion on them after they wash up and then going in with the balm for those extra dry or sensitive patches. Another bonus is how lovely everything smells!
…

…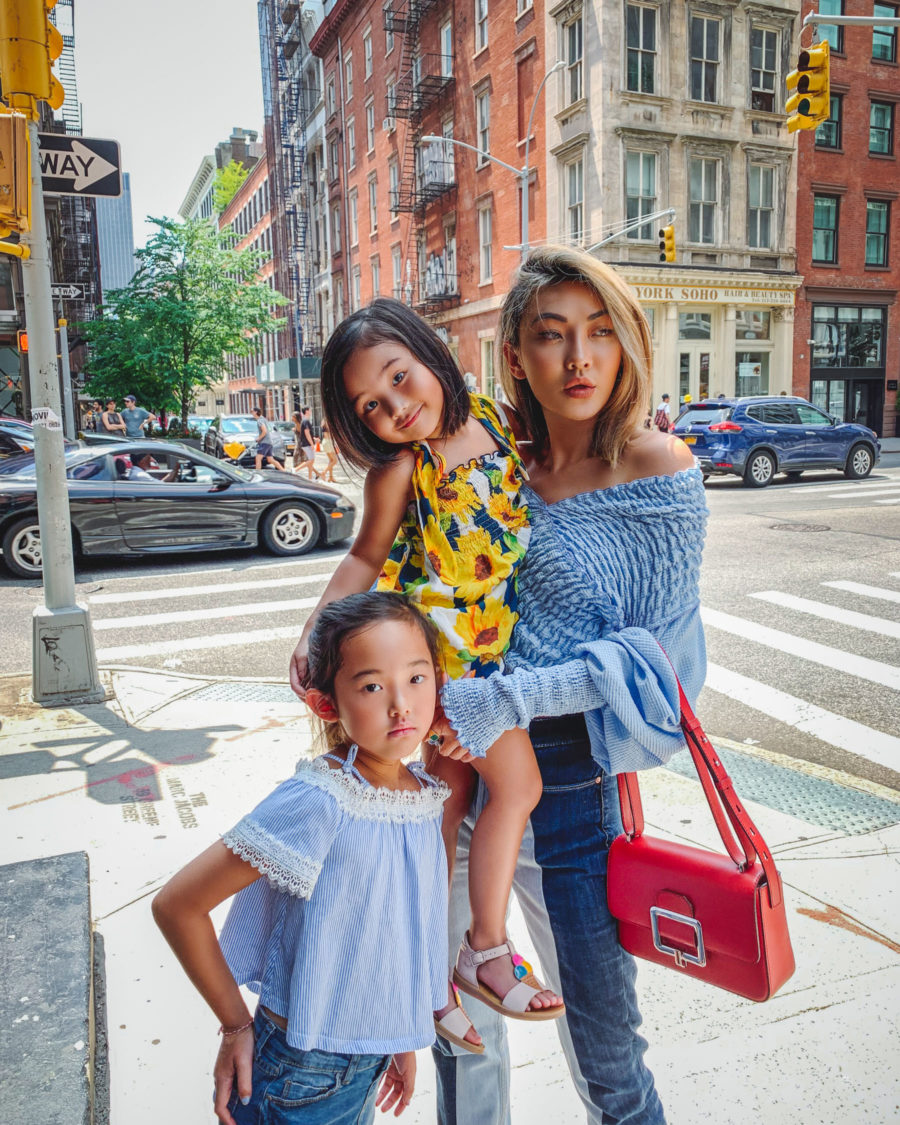 Beauty Counter
Now I've already been a long-time fan of Beauty Counter for makeup, so when I found out about their kids skincare collection, I was instantly sold! Ingredient-conscious moms will love this brand! The Baby Bundle Collection is a great starter kit to try out the brand for yourself. Everything is made free of irritants and harmful ingredients. My girls love the gentle, tear-free formula of the body wash that doesn't strip their skin.
…

…
We love trying out new products, so drop your favorite winter skincare brands for kids below!