O
ne of the things that I love most about the work I do is getting exposed to brands that aren't often spoken about. It's so hard to rifle through
every single product and brand
that exists out there, but I have to admit that I've discovered so many new ones I wouldn't have known otherwise. I'm sure it gets tiring to hear about the same old products, so I wanted to pop a little interest into your beauty routine. Today, I'm sharing all my favorite under the radar beauty brands. I'm going to keep this introduction short so you can review the brands for yourselves.
…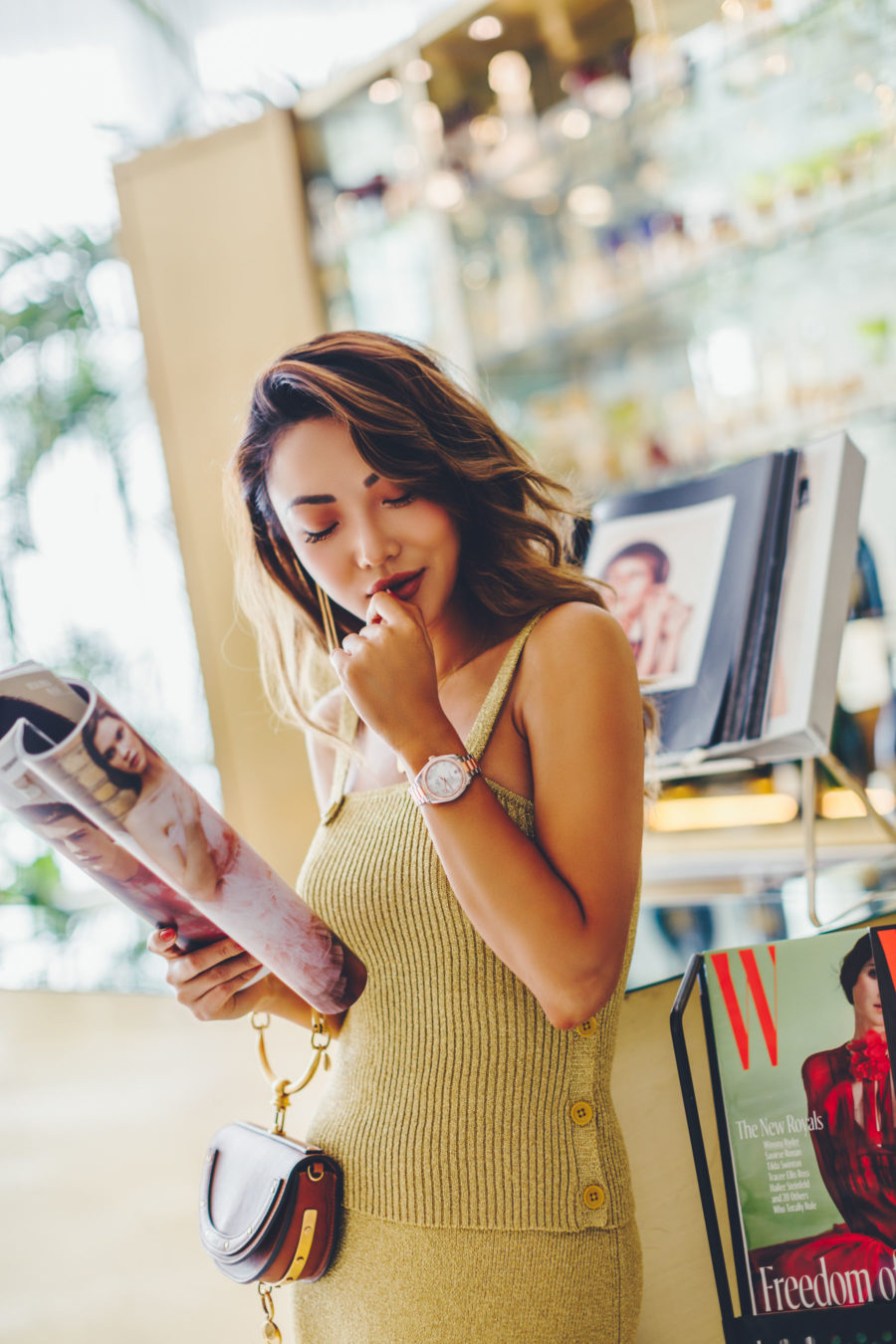 Creature of Comfort Top  (Sold out, Similar) | Creature of Comfort Skirt (Sold out, Similar) | Chloe Nile Bag | Omega Watch Similar
…
There is always so much hype around Vitamin C products yet so many brands fail to deliver a stable treatment that provide visible results. What I love about emerginC is that the brand isn't just dedicated to healthy, natural ingredients, but also quality end products that deliver unique and effective results. Its Vitamin C serums are so powerful and leave you with improved texture, pores, and tone. If you've been on the hunt for a truly effective Vitamin C serum, this is your brand!
Recommended Products: Vitamin C Serum, Forte C Serum, Red Berry Dual Mask & Gommage

Although I love primers whether it's a facial or eyeshadow primer, I have several friends who don't. I recently came across this anti-primer beauty brand and was blown away by the eye and lip primers. The eye primer absorbs oil and locks in color so that any color or liner you apply looks as pigmented by the end of the night as it did when you first applied it. This one easily rivals the ever popular Urban Decay ones. I just love the matte canvas it creates. The lip primer is just as effective, keeping my lips hydrated and allowing color to last longer too. They're a bit pricy but so worth it for party season.
Recommended Products: Eye Primer, Lip Primer

Like Vitamin C, probiotics have been a bit of a buzz word in the world of beauty. If you've yet to find that dream probiotic skincare brand, enter Tula. Its mix of natural probiotics with AHAs, retinol, and Vitamin C easily make this one of my favorite brands of the year. If you suffer from hormonal acne or are looking to revamp your skincare routine for winter, definitely check this one out.
Recommended Products: Pro-Glycolic Resurfacing Gel, Purifying Facial Cleanser, Day & Night Cream, Probiotic Supplements

Although I'm not crazy strict about using only organic and natural products, every now and then I do come across a natural beauty brand that just blows me away. Mad Happie is one of those brands to consider adding to your routine. The brand is committed to natural ingredients and therefore work for even the most sensitive skin types. My biggest gripe with natural beauty brands is pricing. I love that Mad Hippie lets you go a little green without breaking the bank.
Recommended Products: Antioxidant Facial Oil, Vitamin C Serum, Cleansing Oil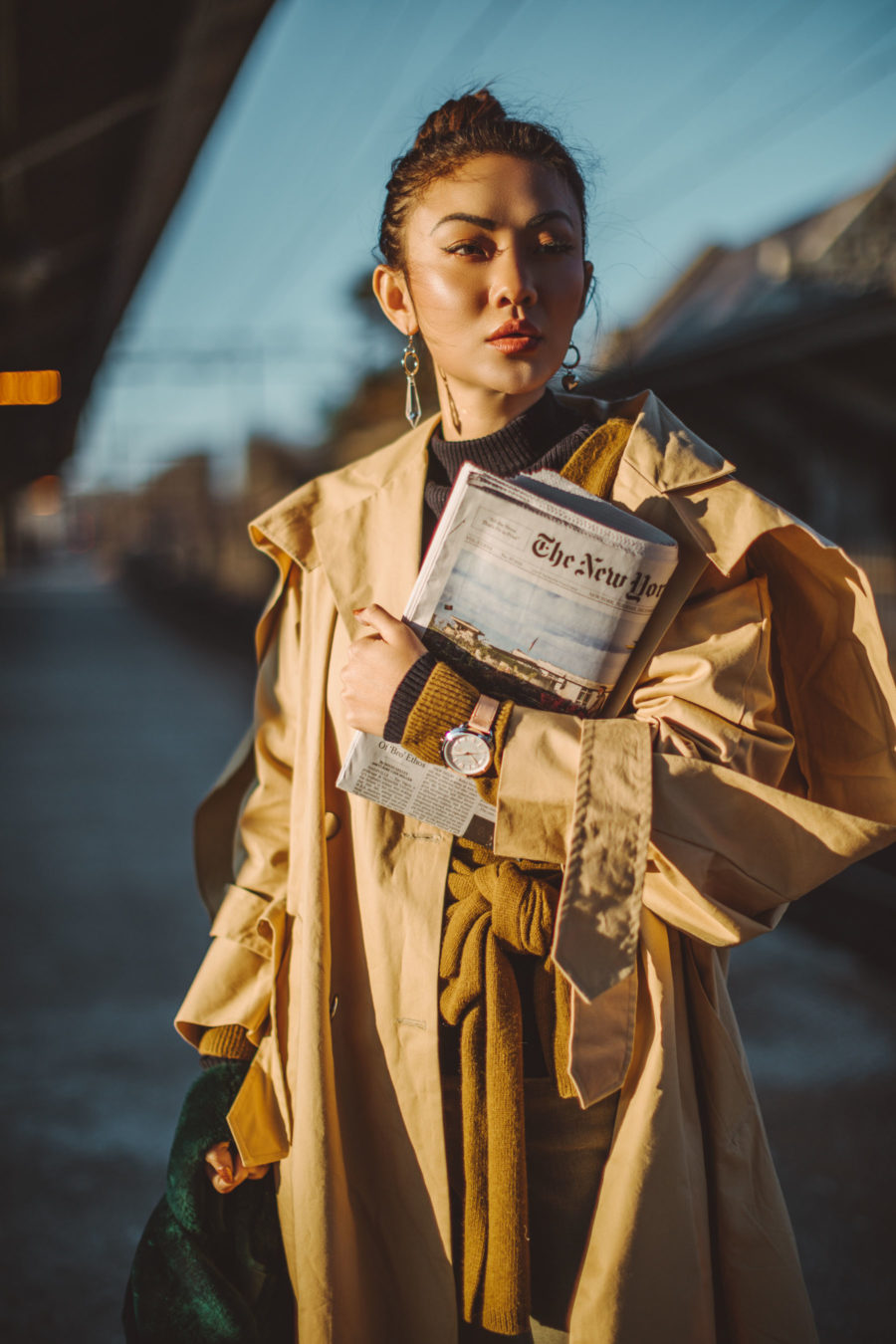 I admit I'm a sucker for Korean-inspired beauty and that was how I came across this brand. The Lucky Bamboo Water Gel Cream was what really sold me on DERMADoctor. Since I have combination skin, it's often tricky to find a skincare brands that can handle my random dry patches and control oil at the same time. This gel cream has been a miracle worker underneath makeup and I know will remain in rotation through the holidays.
Recommended Products: Lucky Bamboo Water Gel Cream, Wrinkle Revenge Facial Cream

Of course my under the radar beauty brands list wouldn't be complete without one new K-Beauty discovery. This skincare brand stems from fermented vinegar that's been aged for 5-7 years. It's said to contain amino acids and antioxidants, which increase the resilience of the skin over a long period. It's still quite a difficult brand to find in the U.S., but so worth it if you can get your hands on it!
Recommended Products: Oil in Gel Cleanser, Flex Cream Essence

I'll be the first to admit that I hate caving into celebrity-hyped beauty brands and products. However, Kora Organics by Miranda Kerr is a different story. Although I will say that some of the products can almost be too gentle for my skin, I did come across two that I fell in love with – the facial oil and brightening mask. The products always leave my skin smooth and silky and never sticky or greasy.
Recommended Products: Turmeric Brightening Mask, Noni Glow Facial Oil

Ever heard the the phrase facial in a mask? Knesko Skin truly delivers this. The collagen masks address fine lines and wrinkles, puffiness, dryness, and uneven skin tone, which are all issues I'm constantly looking to combat. I'm a sucker for the cooling, soothing sensation from the mask – and overnight results that leave me looking refreshed and less tired the next morning.
Recommended Products: Diamond Radiance Mask, Nanogold Repair Eye Mask

I'm sure you're familiar with all the hype around mineral-based makeup and skincare, and turns out it's not just hype. If you struggle with problematic skin whether it's acne, rosacea, or sensitivity, Colorescience is a brand worth looking into. The gentle ingredients stimulate healthy skin and won't clog pores. Although pricey, I think you'll find the results you're looking for.
Recommended Products: Anti-Aging Serum, Brightening Perfector

…
What are your favorite under the radar beauty brands so I can check them out too?