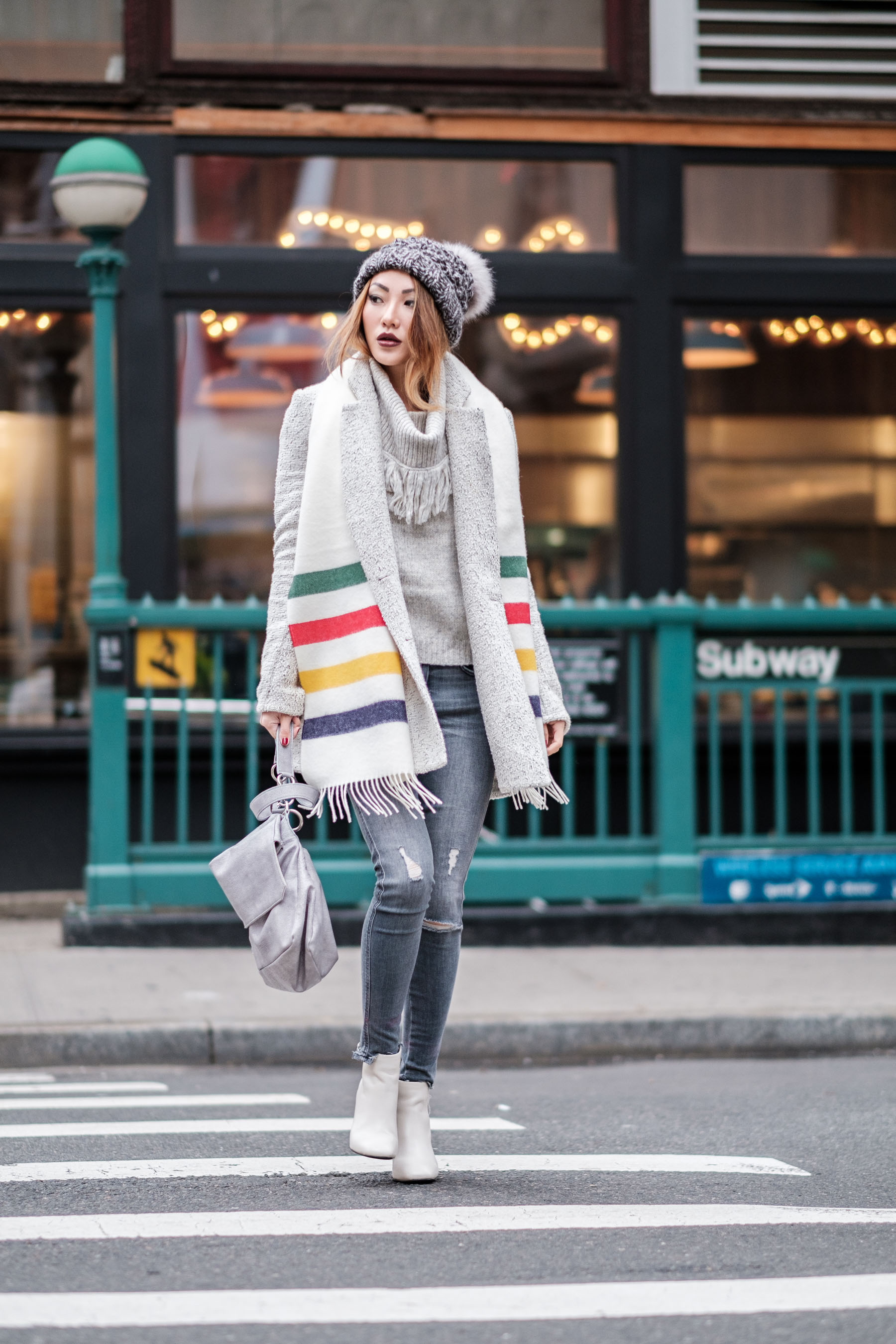 Shona Joy Blazer Similar | Free People Sweater Similar | Zara Jeans Similar | August Handbag (similar) | Stripe Scarf Similar | Free People Beanie Similar | Senso Boots Similar
W
e're only about mid-way through winter, but everything in my wardrobe is starting to feel old. Though 
cold weather accessories
are nothing new to a winter-proof wardrobe, they continue to be the icing on the cake every time I start to get bored. From gloves to beanies, I find no better way to keep warm and bundled. However, my number one winter accessory of choice is the scarf. I've rounded up my top fives types of scarves this winter that will take all your looks to the next level.
…

…
Whether wrapped around your neck or draped across the shoulders, you'll look a ton more stylish. Here are the give types of scarves you need in your closet.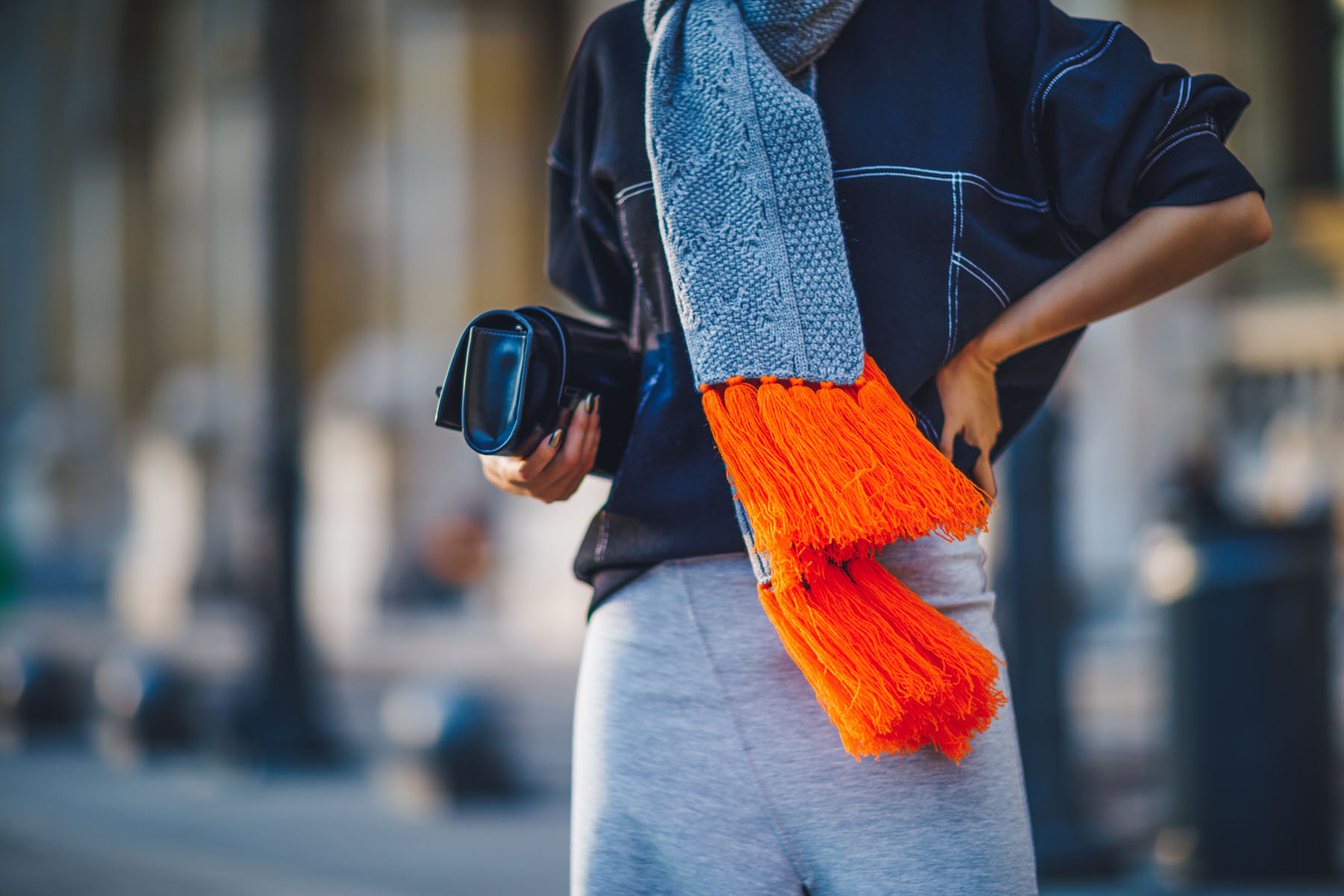 Fringe Scarf
A long scarf with fringe details might sound basic, but it's actually one of my favorite types of scarves because you have an unwavering amount to pick from. I was drawn to this one I wore back in Paris because the strong contrast of neutral and bright. It's a style that looks great with jeans for everyday and is an effortless way to make a basic outfit scream winter perfection. Browse my favorites below and don't forget to stock up because they'll never go out of style.
…

…
Blanket Scarves/Wraps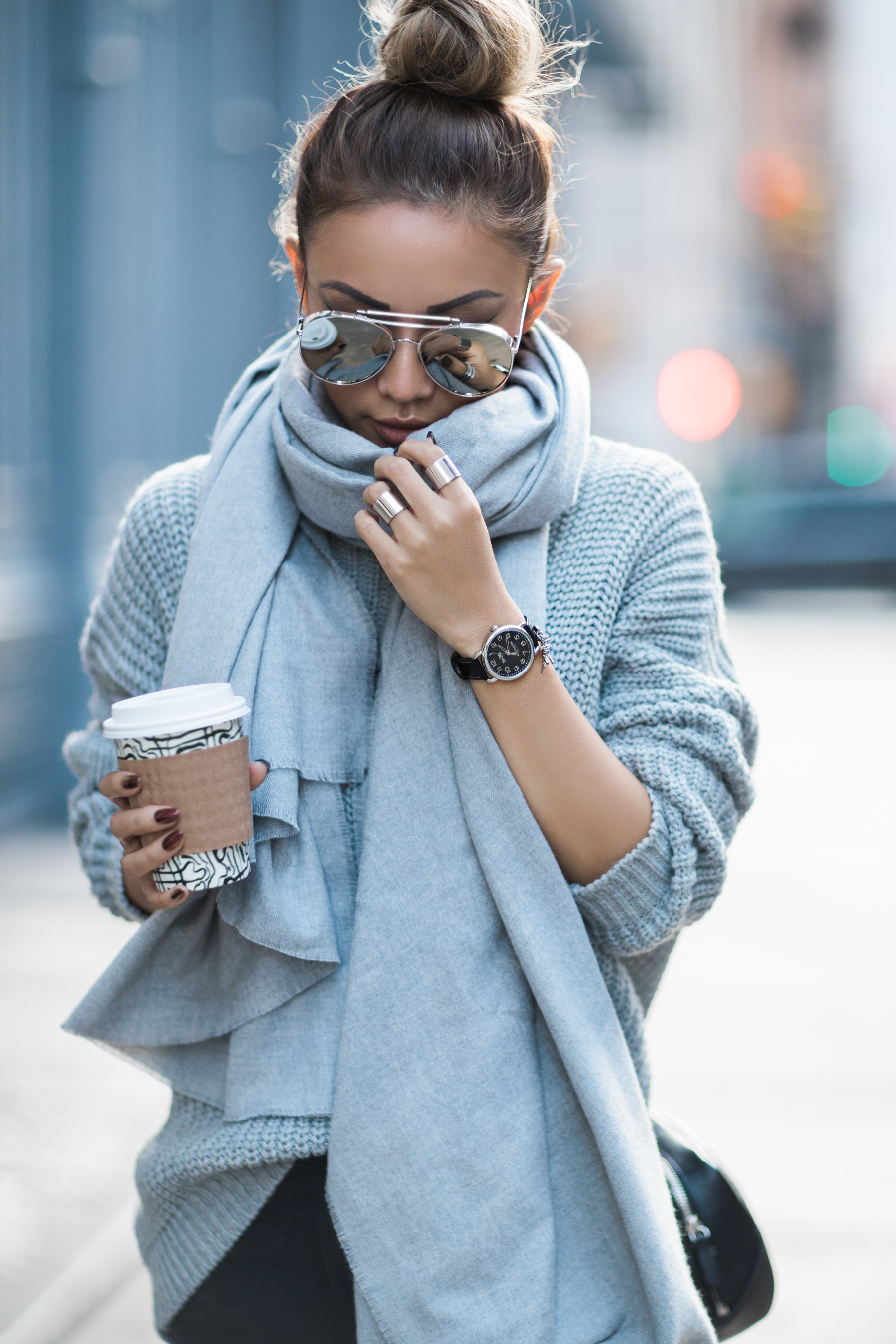 I love blanket scarves because their wearability is infinite. Whether you want to circle it around your neck, drape it over the shoulders, or wrap it around your body, this is the one type of scarf that allows you to achieve it all. If you have a thick knitted one, you can almost skip your jacket completely. Let me know if you'd like to learn more about how I tie my blanket scarves by subscribing here!
…

…
Fur Stole
This textured accessory hits home run with casual denim outfits; however, don't underestimate its poised powers when meshed with dressier ensembles. Complete the look with booties and sunglasses.
…

…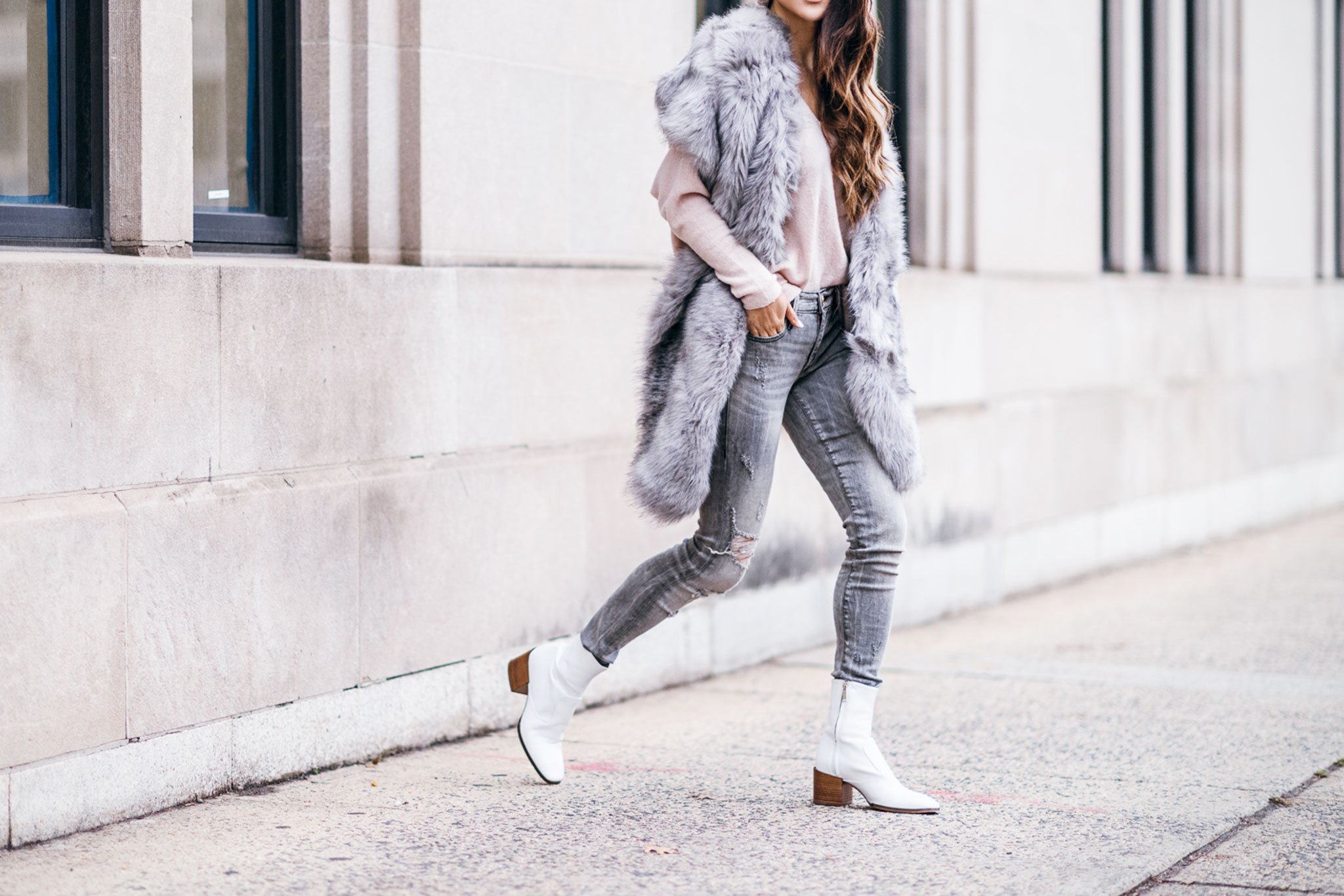 Oblong Scarf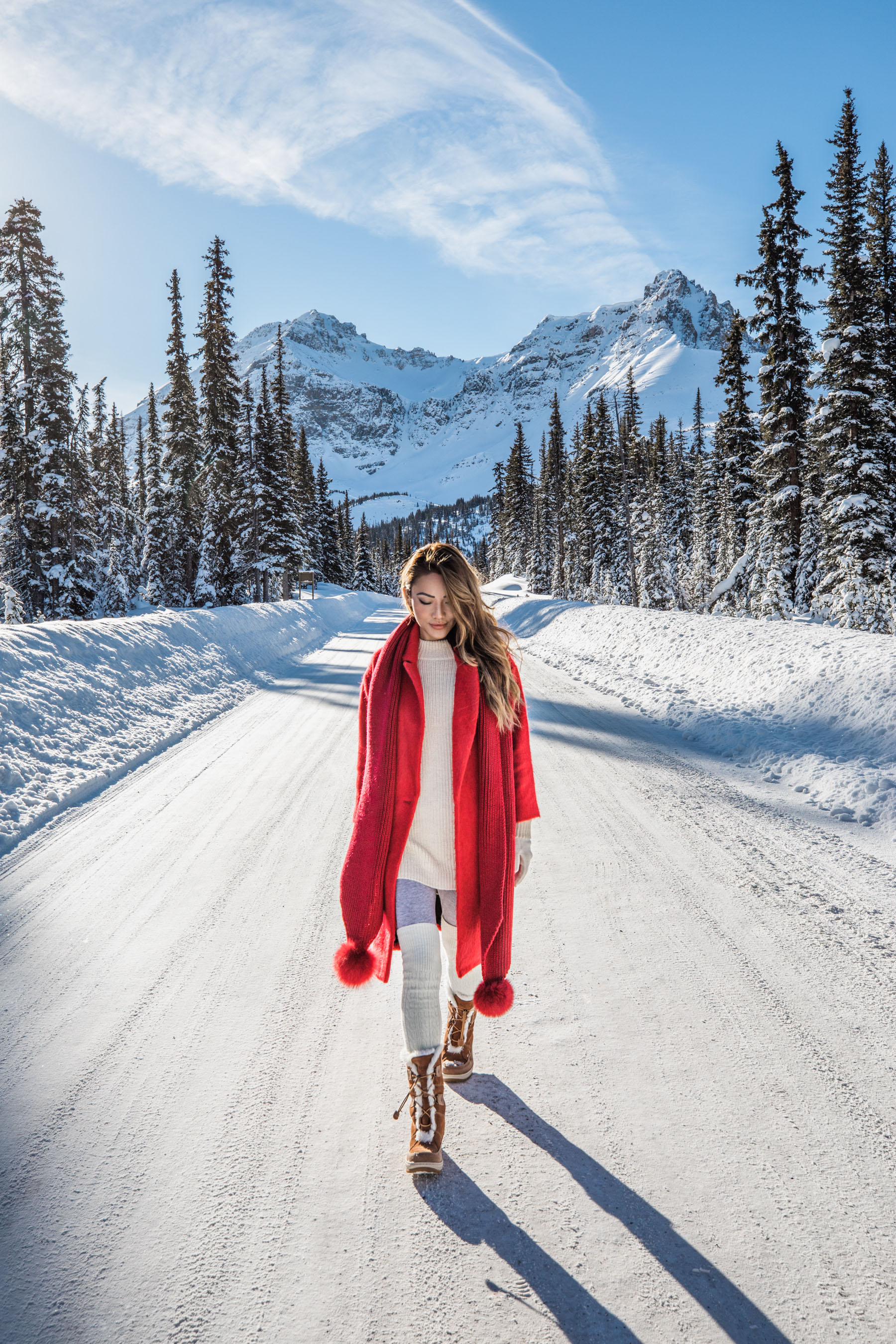 I don't think I've seen anything more adorable than an oblong scarf with two fur pom poms attached on the ends.The great thing about oblong scarves is that they can be layered with one another to create an interesting layered look. You can then wrap them around your neck or wear them as a double loop. I usually like to mix two different colors so you get more of a dimensional feel.
…

…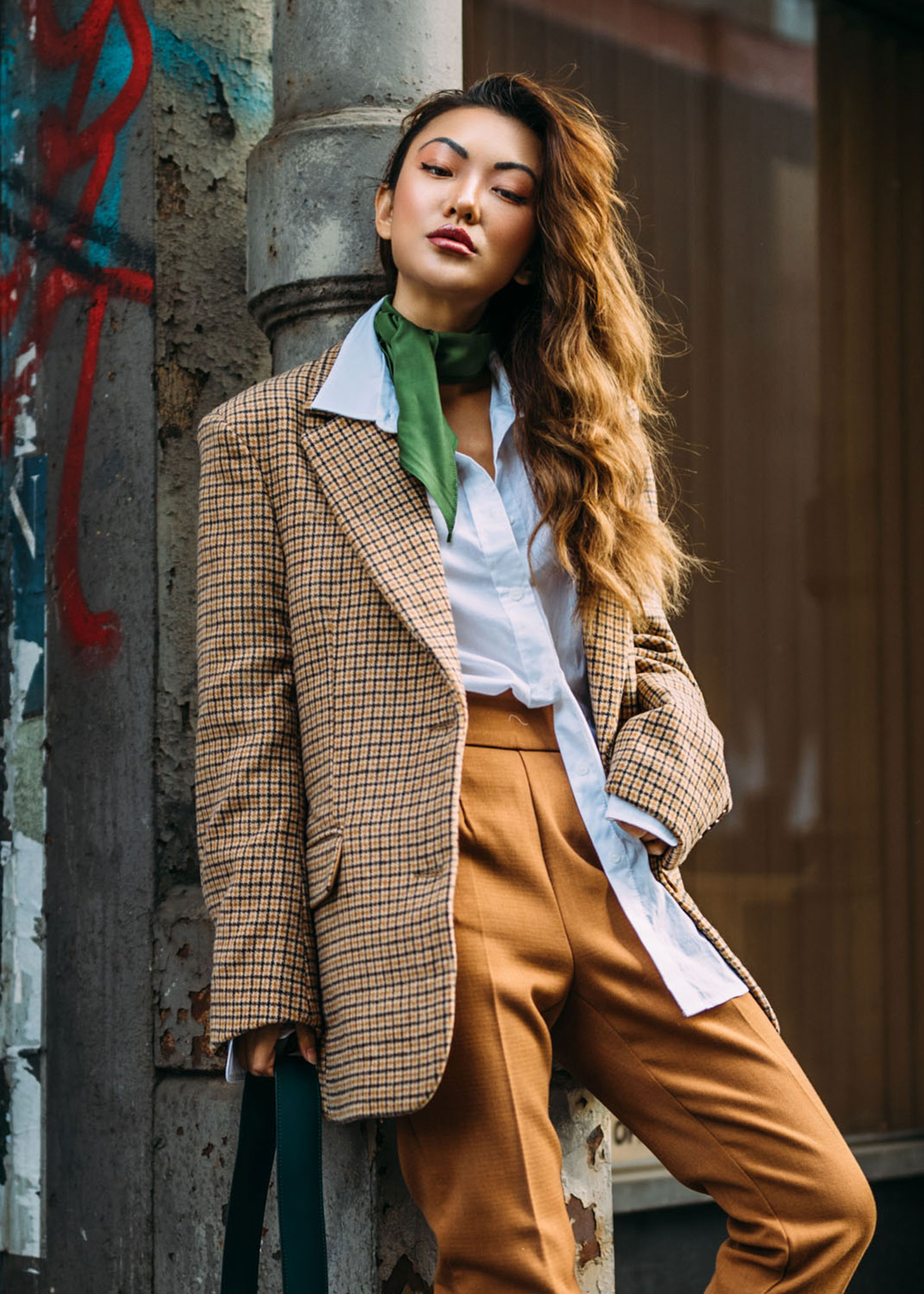 Silk Scarf
There's no better way to tidy up your winter look than with a sophisticated silk scarf. Whether you want to tie it around your neck, head, handbag, or waist, this one is quite the versatile piece. And it can without a doubt take your outfit to the next level. From $12 to $100, they all look timeless, expensive, and chic. You can always opt for one in a bright color (like my favorite at the moment, green), floral prints, paisleys, and geometric shapes. If you're inclined to buy them all, I wouldn't blame you.
…

…
Which one of these types of scarves are your favorite?