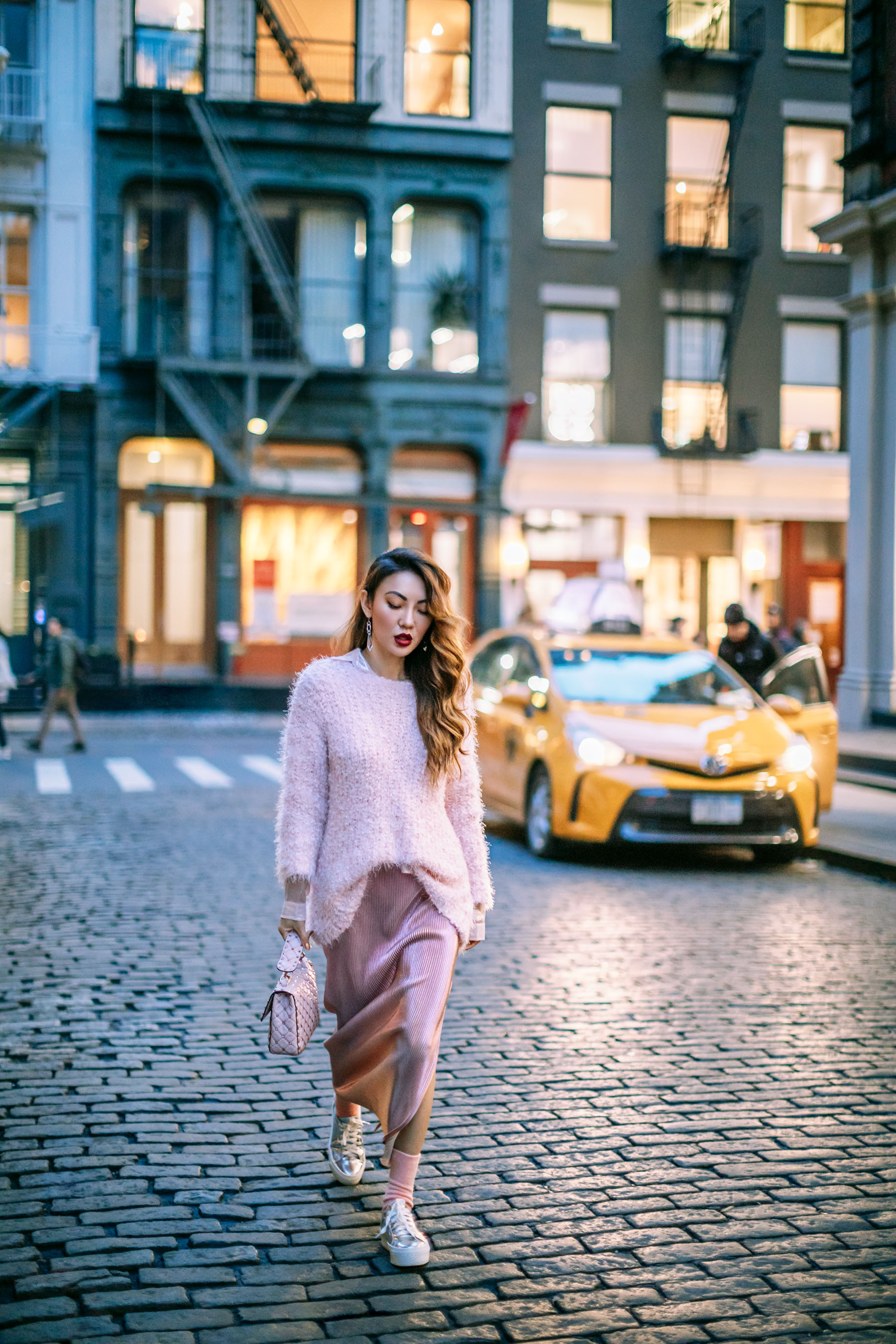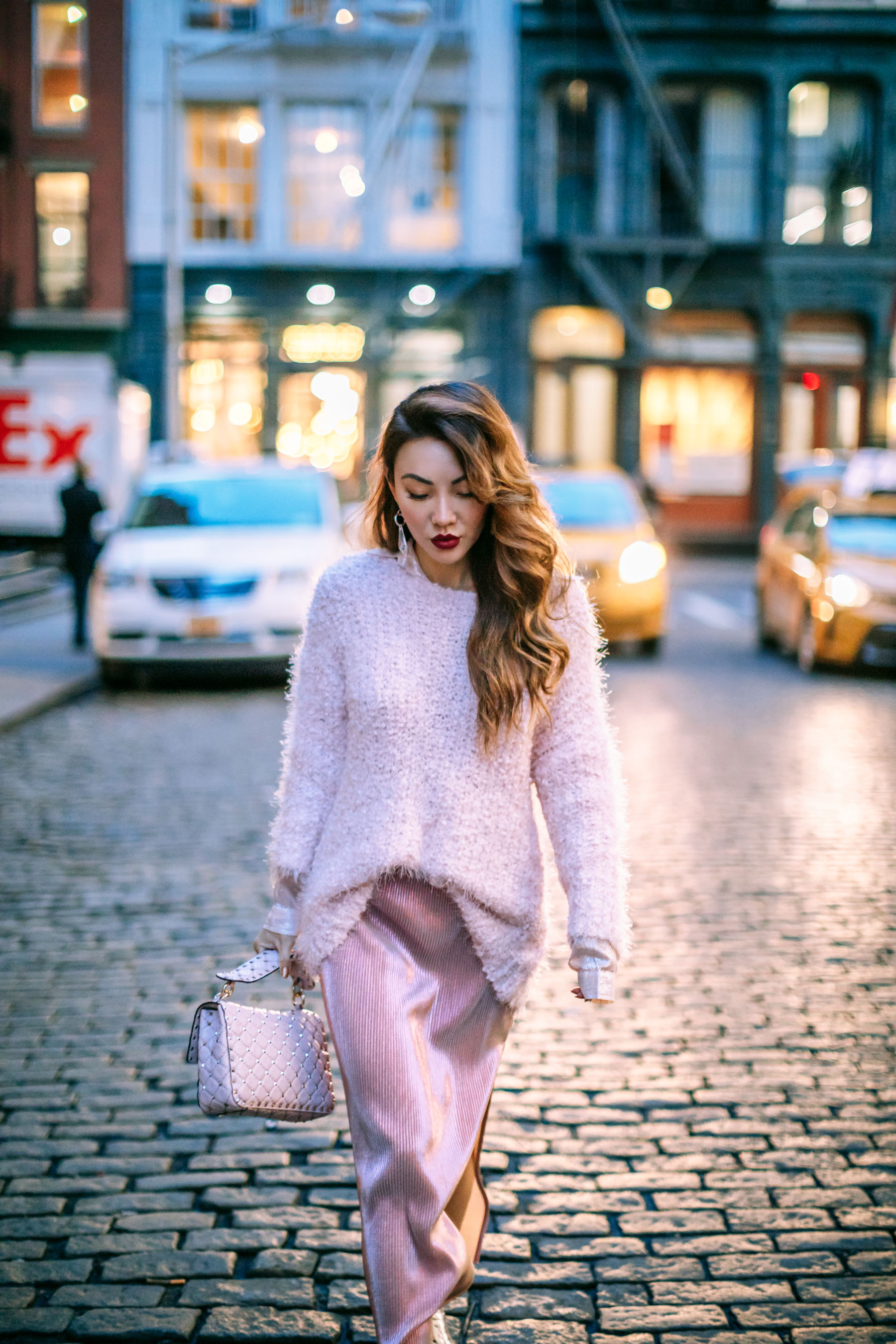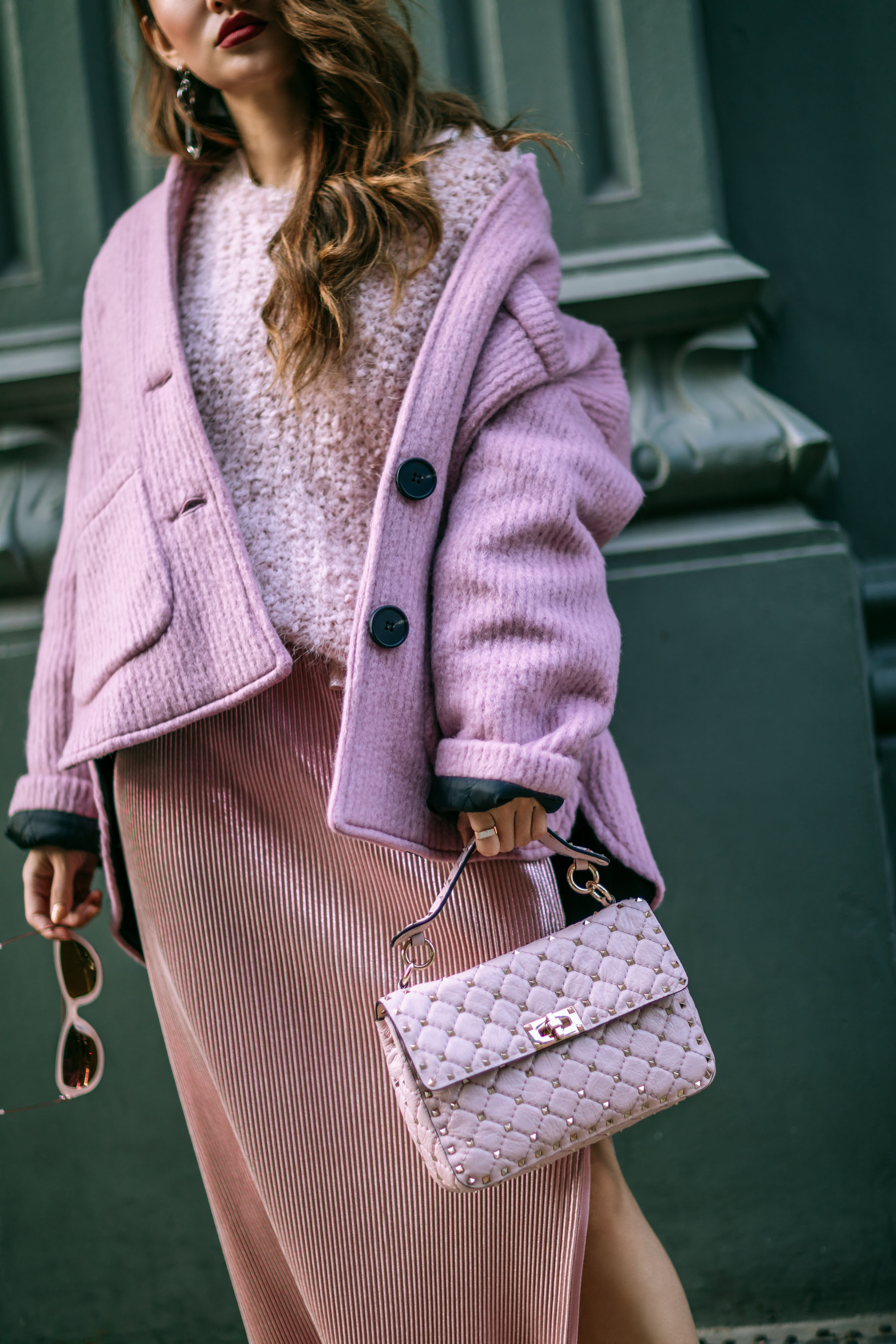 Embracing the individuality of style…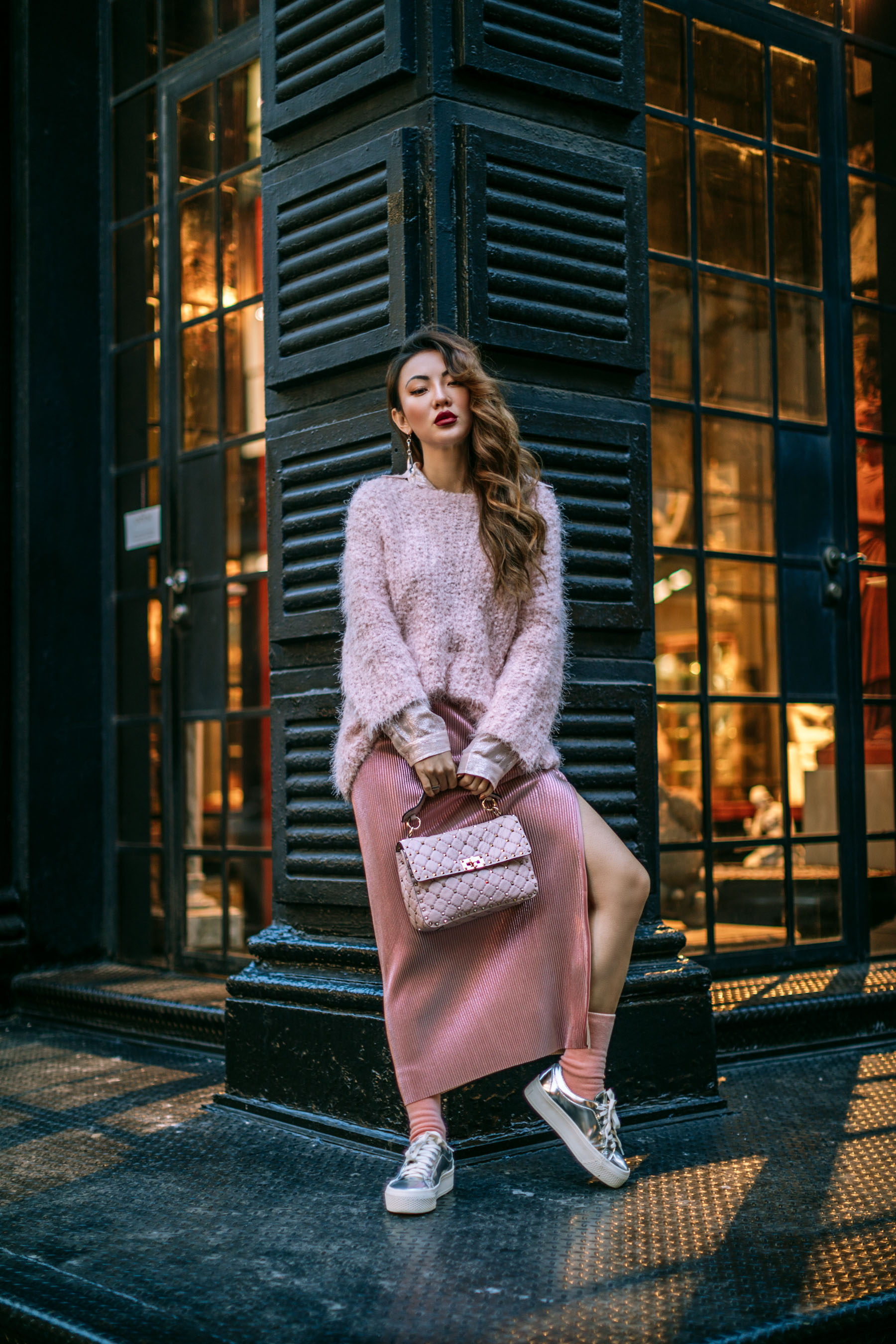 Pink Coat Similar | Pink Fluffy Sweater Similar | Topshop Skirt Similar | Valentino Handbag (Affordable & Steal) | Free People Socks | Loeffler Randall Sneakers Similar | Blanc & Eclare Sunglasses Similar
W
e all tend to restrict ourselves to dark, sullen colors in the winter because of the weather. But every now and then, I find it fun to
embrace the forthcoming trends
that are just waiting to be worn. Do you ever notice how many of spring's most powerful looks rely on feminine colors, shapes, and details?
…

…
That's what today's look is all about – channeling spring trends in the winter. Let's go through a few of my favorite ways to pull it off.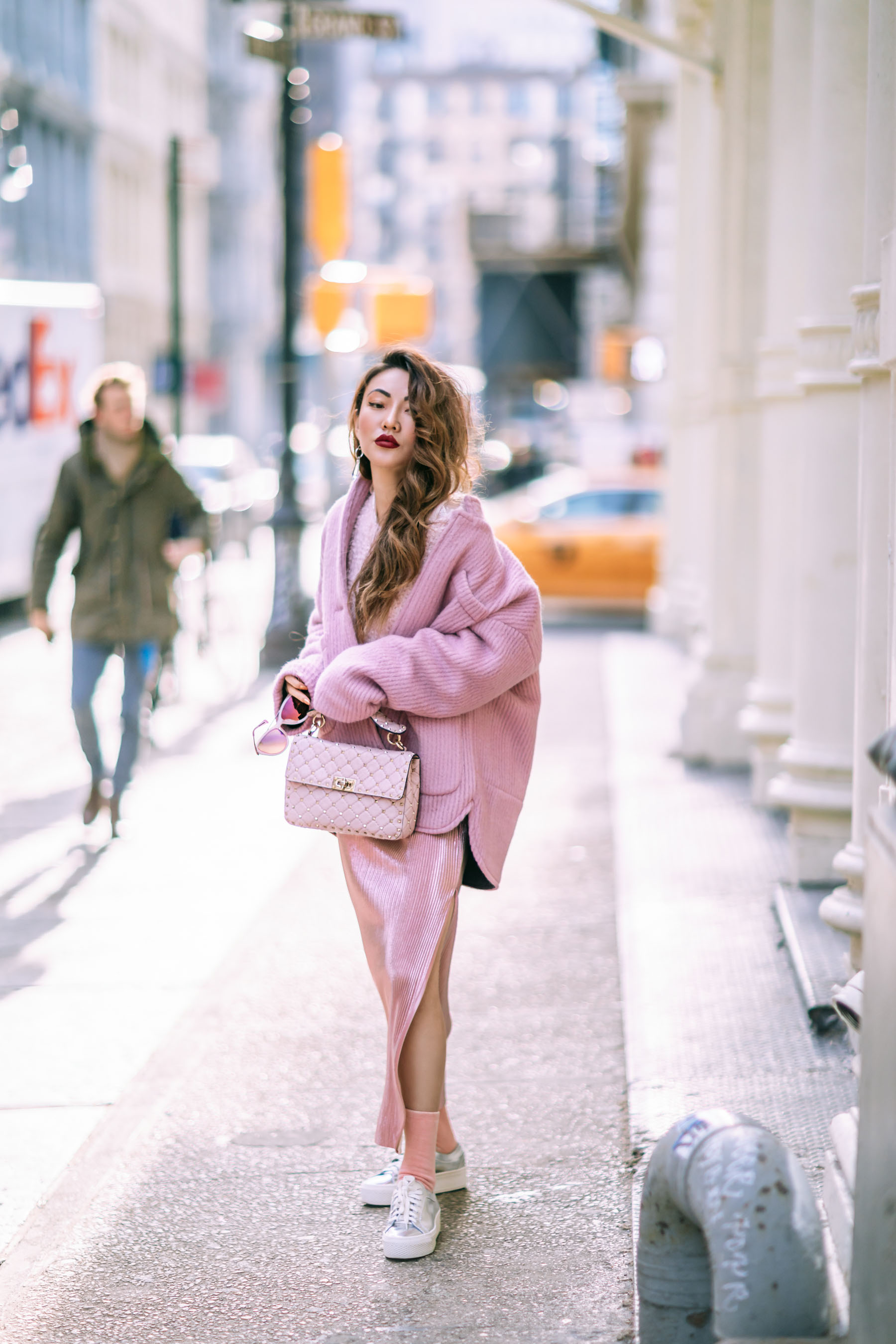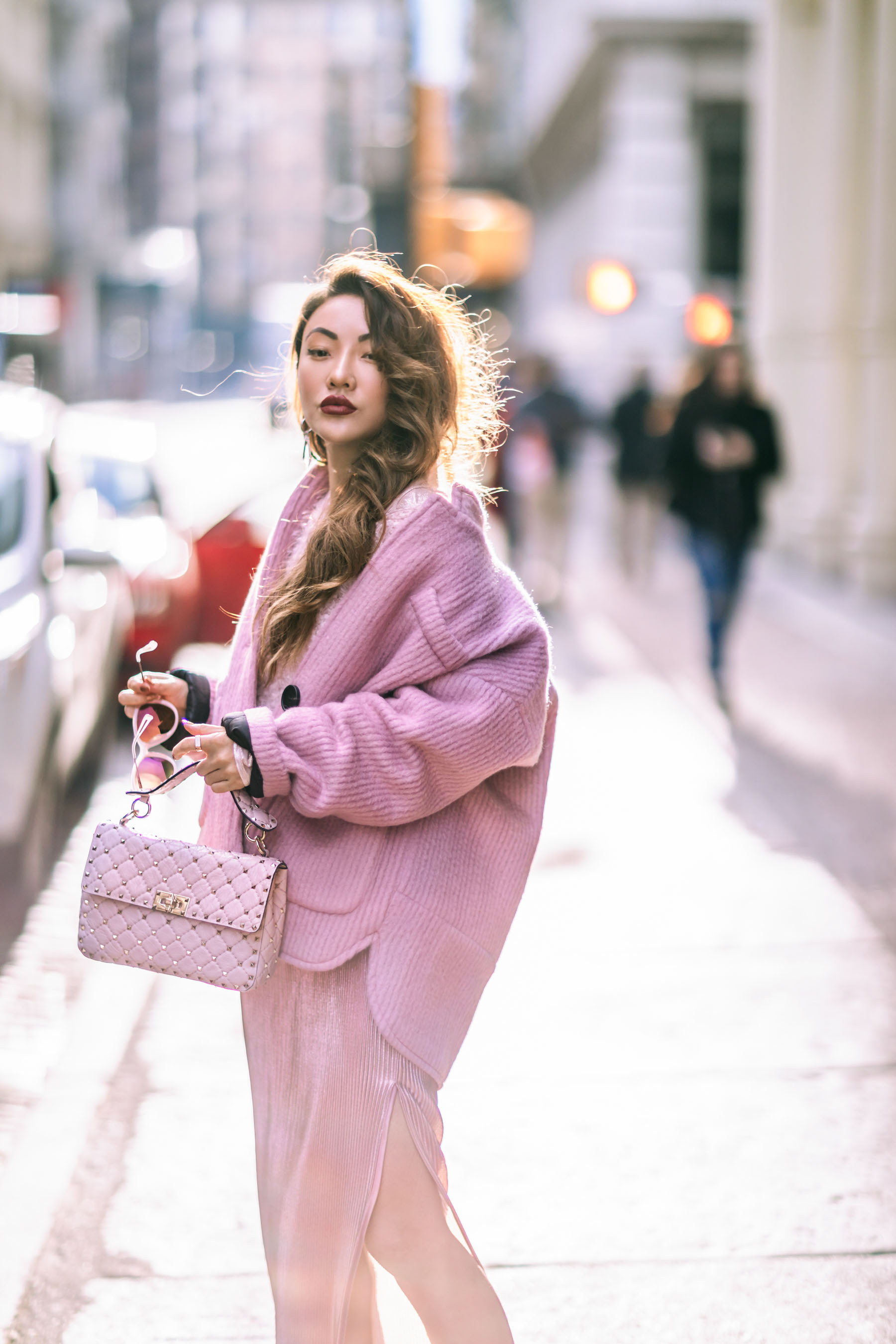 Don't shy from shocking pink
Lavender might be the most anticipated color this year, but PINK has proven its staying power! Pastel hues like blush pink are soft touches intrinsic to spring. But, I have no problem making my presence known in this vivid tint every month of the year. Note that pink doesn't have to come in ruffles, bows, and other girly formats in order to be considered "wearable". Look for ways to make it feel novel by playing with texture (mixing metallic fabrics with fluffier ones) or experimenting with larger than life volume (like an oversized blazer).
…

…
Pencil Skirts
So I'm not exactly wearing a pencil skirt but it could almost pass for one with the slender style and high waisted fit. I used to always feel like pencil skirts were too prim and proper, but I love that it can also be sassy. With the help of socks and boots, anyone can pull off these kind of spring trends in the winter. Note that your shoes will be the determining factor of nailing a fashion forward or librarian look, so pick wisely. We all have Milan to thank for bringing this little bit back.
…

…
Disco Touches
Stand tall in shiny pieces that catch the light with every stride – kind of like the metallic skirt I'm wearing. You can also slip into a metallic threaded dress layered under a bold sweater and menswear coat. All it takes is a little creativity and meshing of sublime garments with thick layers when it comes to channeling spring trends in the winter.
…

…
Hints of Fitness
I'm expecting a wave of new workout gear to hit the street style scene, but let me go ahead and start on it now with futuristic sneakers and pulled up socks. Whether it's a new windbreaker, sock sneakers, or drawstring accents, keep your eyes open for ways to add an element of athletic wear to your heavily bundled outfit.
…

…
What spring fashion trends have you started to wear?