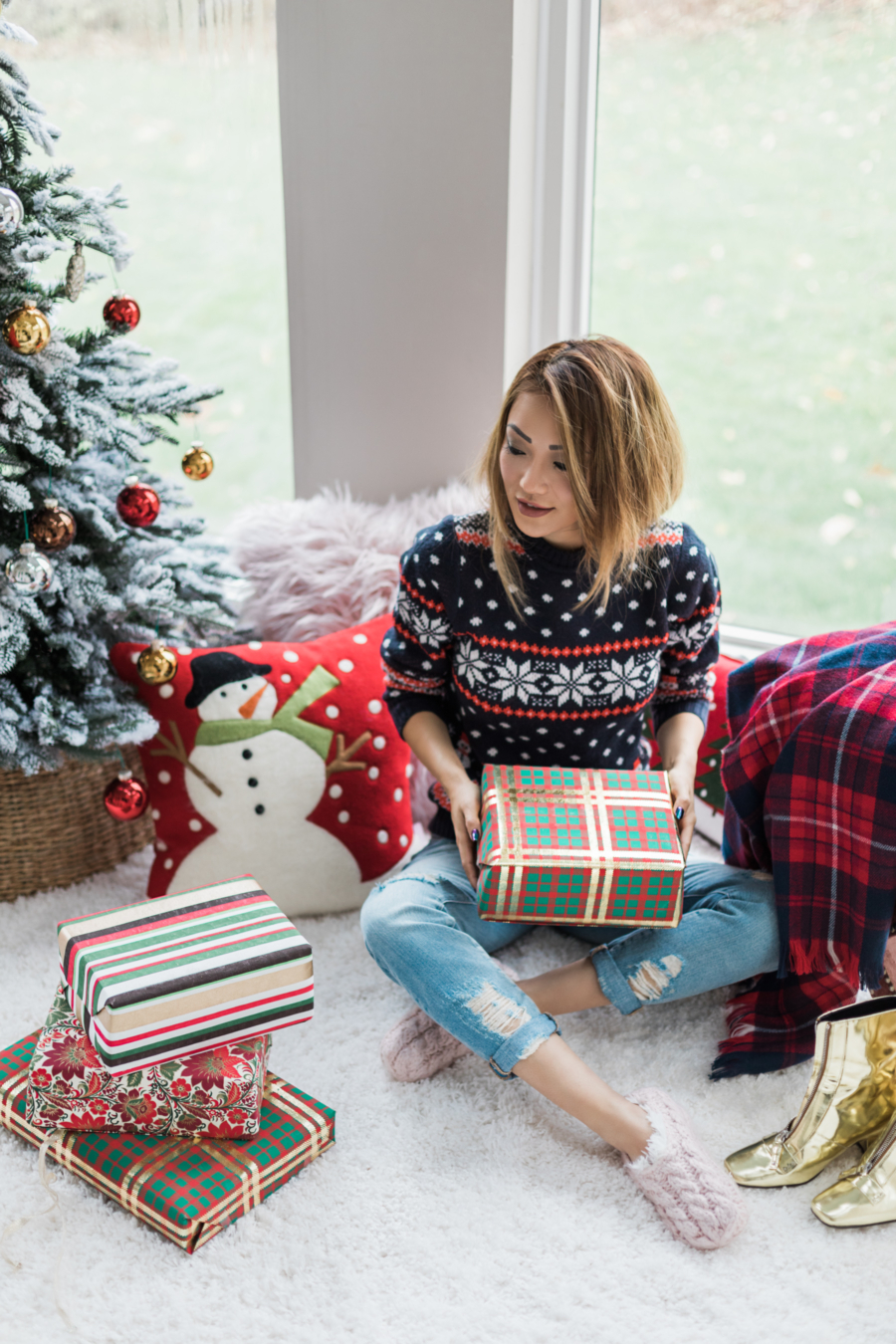 Christmas Sweater Similar | Distressed Jeans Similar | Cable Knit Slippers Similar (also love these) | Gold Boots Similar
I
hope you guys are all set for Christmas because we only have about one week left till the big day. If you're still behind on last minute gifts, then be sure to check out my recommendations for working moms (
here
), for every kind of women (
here
), for kids (
here
), plus a few
others
in the archives. Otherwise, I usually like to save the last week of shopping for smaller items such as stocking stuffers. Although these may seem like more insignificant items, it's always exciting to see what's hidden inside a stocking. That being said, I'll be sharing some of the stocking stuffers under $50 that are as satisfying as opening an actual gift.
…

…

1

Party Earrings

I don't know about you guys but I've already started counting down the days till Christmas. And one of the things I've been most excited about shopping for are earrings to jazz up my outfits since New Years is creeping up on us. Help a friend out with a pair of standout earrings!

Other Picks: Crystal Drop Earrings | Waterfall Earrings | Chandelier Earrings
…
2

Hair Accessories

It's not often that I think about buying hair accessories for someone, but seeing how adorable these options were, I figured they'd make great stocking stuffers. Plus, elastic hair ties aren't exactly great for your hair so encourage someone you care about to use a hair clip or scrunchie instead.

Other Picks: Hair Clip | Bobby Pin Set | Pony Tail Holder

…

3

Beauty Treats

One stocking stuffer you can never go wrong with is a mini beauty treat. The chubby stick set below by Clinique is one that tops my list if you know someone who changes their lipstick as often as they change their clothes. Plus, you get tons of colors to pick from.

Other Picks: Eyeshadow Palette | Chubby Lipstick Set | Lip Scrub Kit | Fragrance Duo
…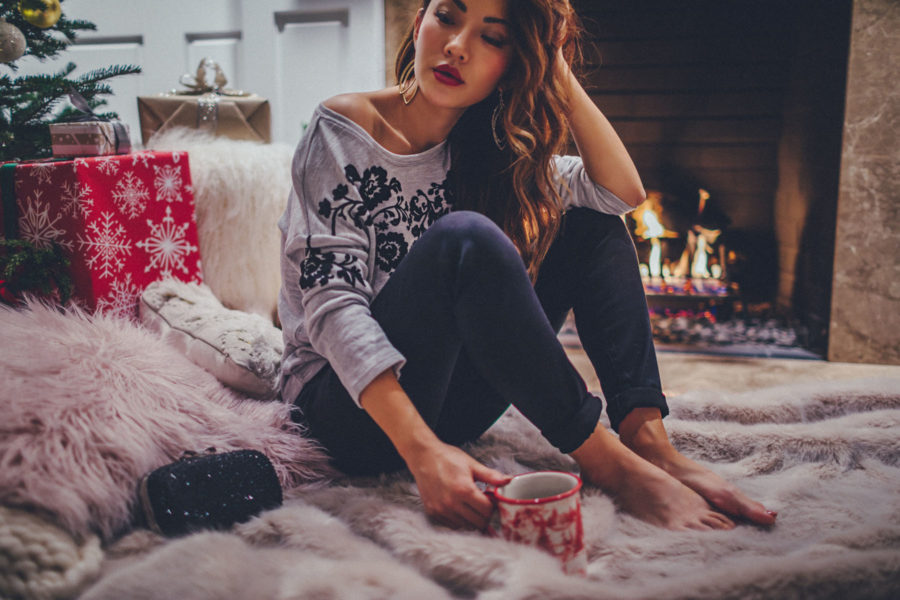 …
4

Cold Weather Accessories

Cold weather accessories are probably the most practical and useful item you can stash into a stocking. Whether it's a pair of gloves or a beanie, you can feel good about giving something that doesn't go to waste – or won't be left on the back burner.

Other Picks: Affordable Beanie | Faux Fur Mittens | Tech Gloves

…

5

Phone Accessories

Know someone who can't seem to put their phone down (calling all Instagrammers here…)? A phone accessory won't disappoint. I love the idea of a cute phone stand, which is so helpful for taking selfies – or reading recipes.

Other Picks: Selfie GloLens | Light Ear Buds | Cotton Candy Phone Case
…
6

Travel Essentials

Yes, stocking stuffers exist for jetsetters. I love how luxe and high end this travel jewelry case looks. It's slightly above the $50 mark, but so worth it. If you're really trying to stay under $50, the stain removal kit linked below is another wonderful option.

Other Picks: Stain Removal Kit | Fleece Socks | Monogram Journal


…
Which of these stocking stuffers would you be most excited for? Happy shopping!