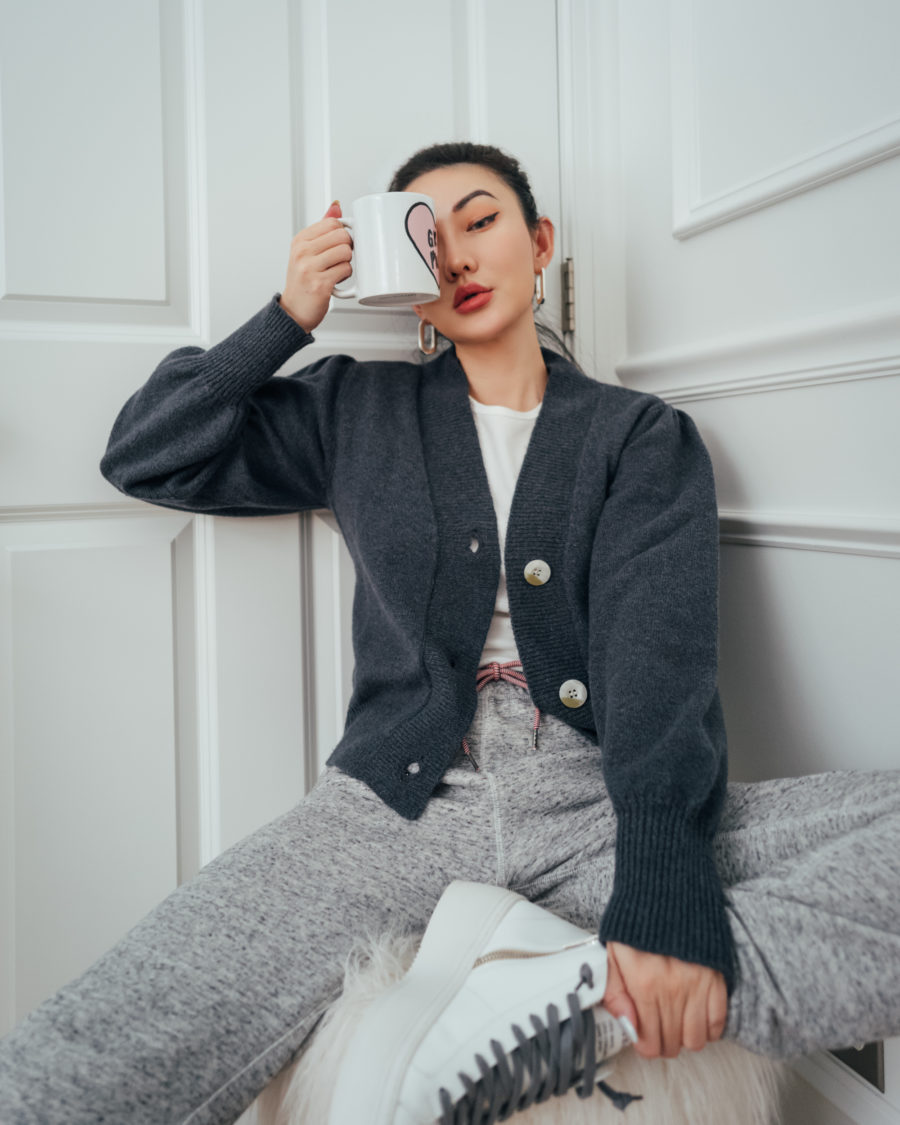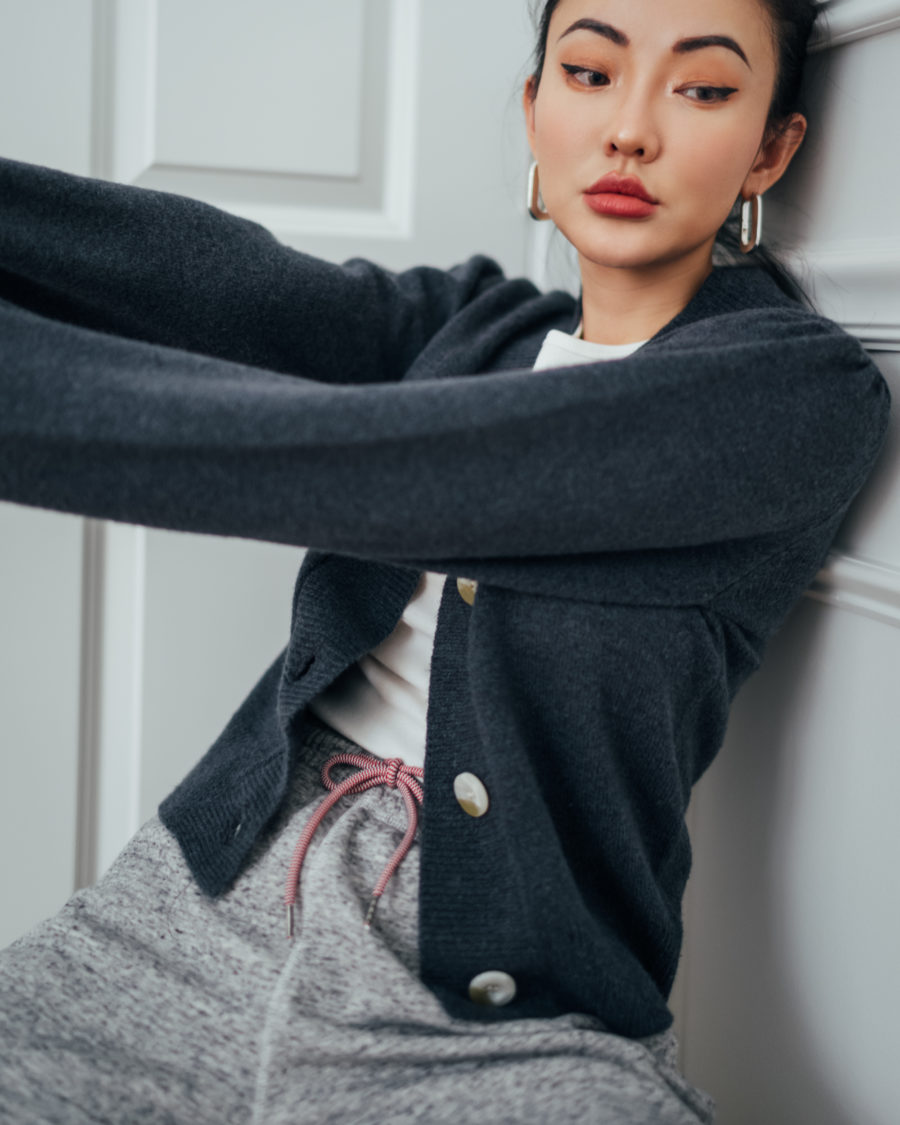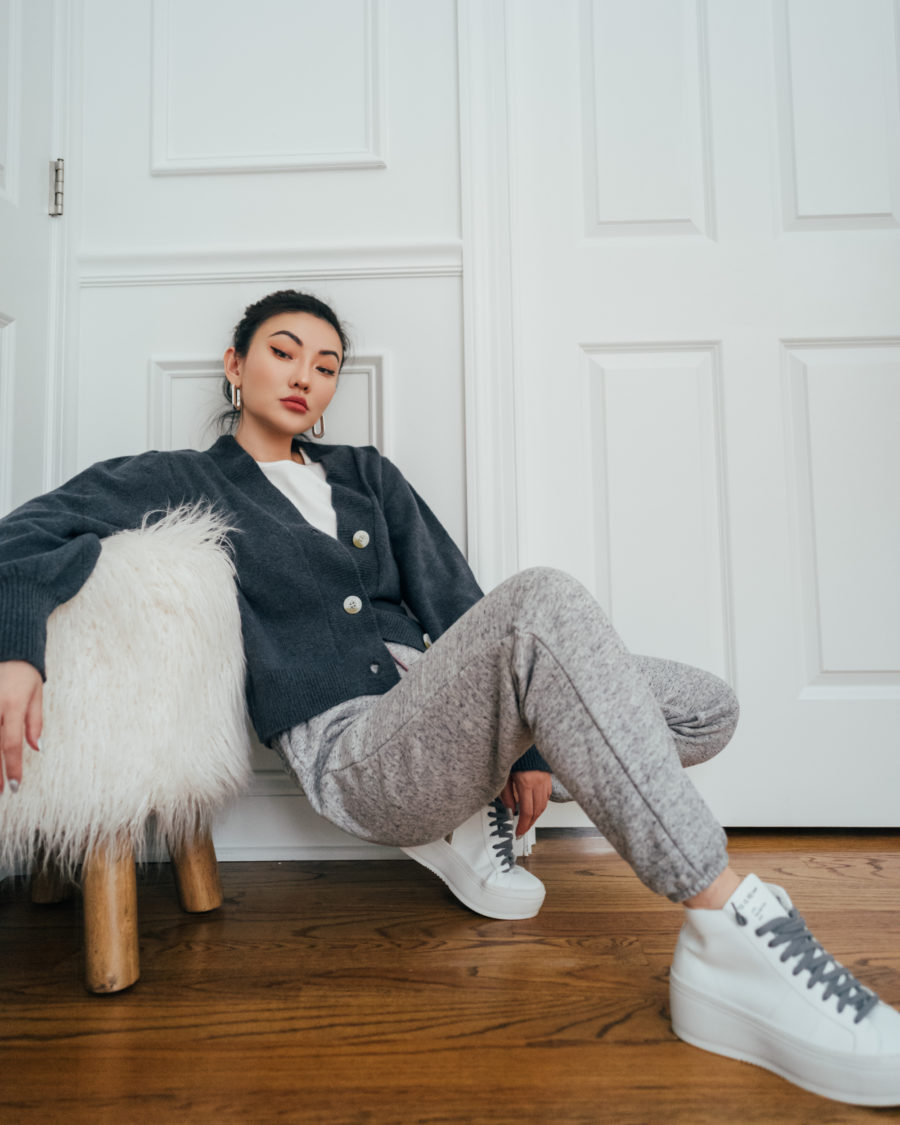 Free Assembly Cardigan | Free Assembly Ribbed T-Shirt | Free Assembly Sweatpants | Platform Sneakers Similar
C
omfort has become a key requirement in my daily looks over the past year – and I bet that's true for most of you. And although feeling good in what you wear is important, I'm also a big believer that it's important to shop and support brands that intend to do well for the environment. That's why I wanted to introduce you guys to a new (and affordable) committed to sustainability fashion brand today.
Free Assembly
from
Walmart
delivers easy, everyday pieces that are grounded in comfort – and are super easy to mix and match. What I love most about this line is that the pieces are made from organic cotton and recycled polyester using techniques that encourage reduced water usage. If that's not not convincing enough, they're also made in facilities that protect the planet and the workers. Below, I'm sharing the my favorite pieces from the line that make both comfort and the planet a priority.
…

…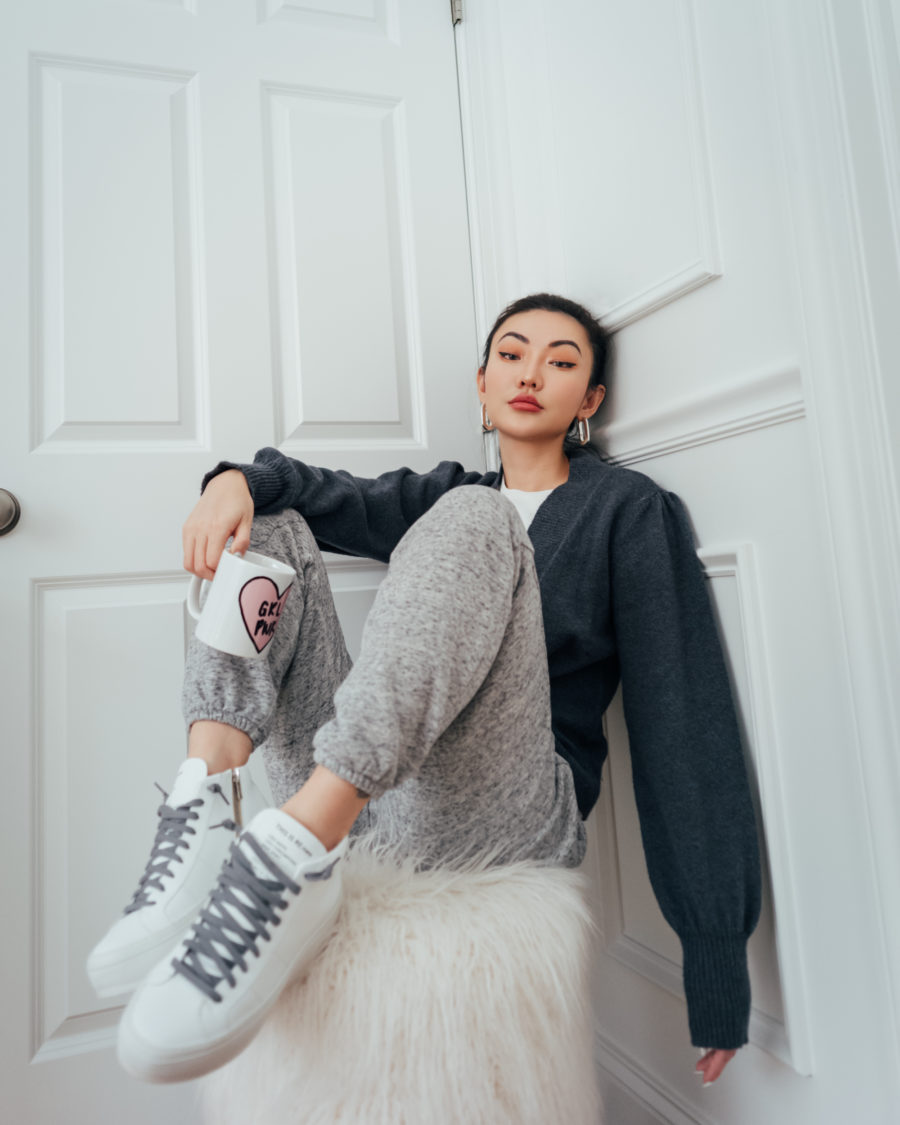 Basic Tees
All the t-shirts from Free Assembly are made from 100% organic cotton. I picked up this ribbed one and love everything about it from the fit to the way it feels. T-shirts can be tricky for me since I'm more petite, but this one is great for layering underneath cardigans since it's not too bulky or tight. You can also wear it on its own with denim and it looks really chic.
…

…
Sweatpants
I'm always down for super-soft classic sweatpants that I can wear while working from home, running errands, or lounging in. This pair comes in four versatile colors and are a must-have for every season. Spice it up with a fancy top during your zoom calls or wear it with a cardigan on a casual day out. There's really no limit to how you style them.
…

…
Layering Knits
Cardigans and pullovers that can be layered are the best thing you can add to your wardrobe now. Spring is just around the corner, so I'm all for sustainable pieces that can be reworn. This cardigan is the perfect example. You can throw it over tees and dresses while temperatures are still chilly – or just wear it buttoned up as a top.
…

…
Easy Breezy Dresses
Effortless t-shirt dresses that are affordable and sustainable are hard to come by. However, you can score some cute option from Free Assembly for under $30. They look pulled together enough to make you comfortable leaving the house – but also feel so good that you won't want to take them off once you're back. I linked some options below that are great for transitioning from winter to spring.
…

…
Have you discovered any new fashion brands that are committed to sustainabilitylately? Share your favorites below!
Disclosure: This post is sponsored by Walmart. As always, all thoughts and opinions are my own.