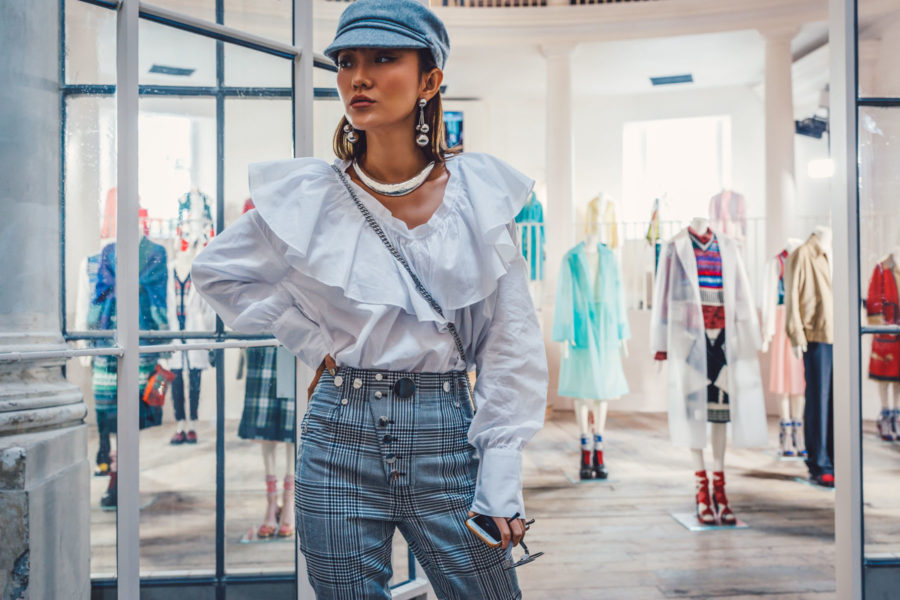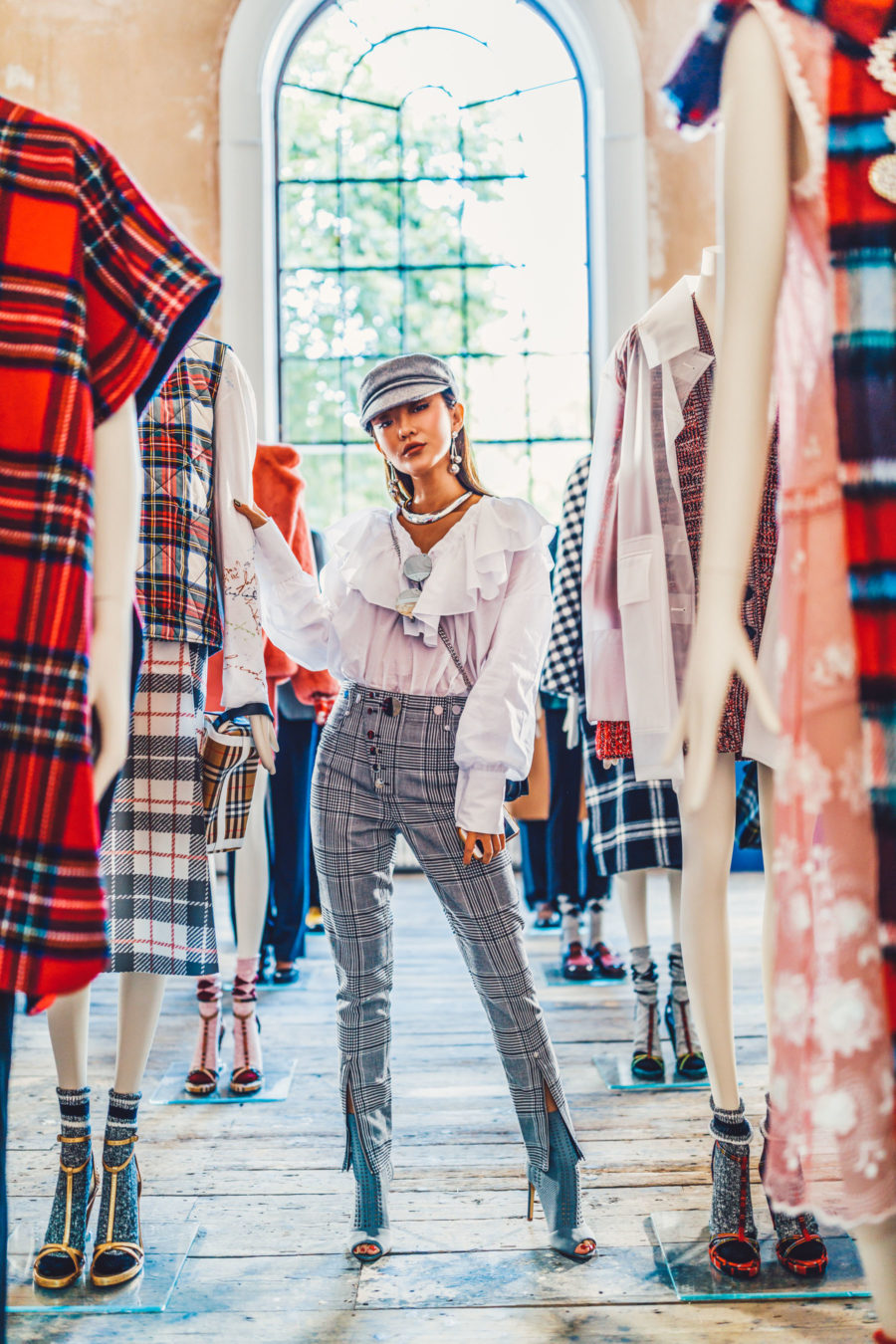 LFW Day 2 / Look 1: Hat: Eugenia Kim | Top: Tome | Pants: Alexander Wang | Bag: Givenchy | Boots: (similar) | Jewelry: ilias LALAoUNIS and Topshop
After my first day at LFW, I was really looking forward to seeing the Sophia Webster show as well as meeting and seeing the Burberry space. Being that this was my very first season of Fashion Week in London, I was not expecting to have had these two amazing opportunities, but I am so grateful that I did. I, of course, wanted to dress my best for both events so I hope that you like these two looks.
Plaid is so in right now and I couldn't help but channel that 70s vibe with a modern twist. I kept it simple with a white top and added some striking boots for some extra edgy points.
…

…
Burberry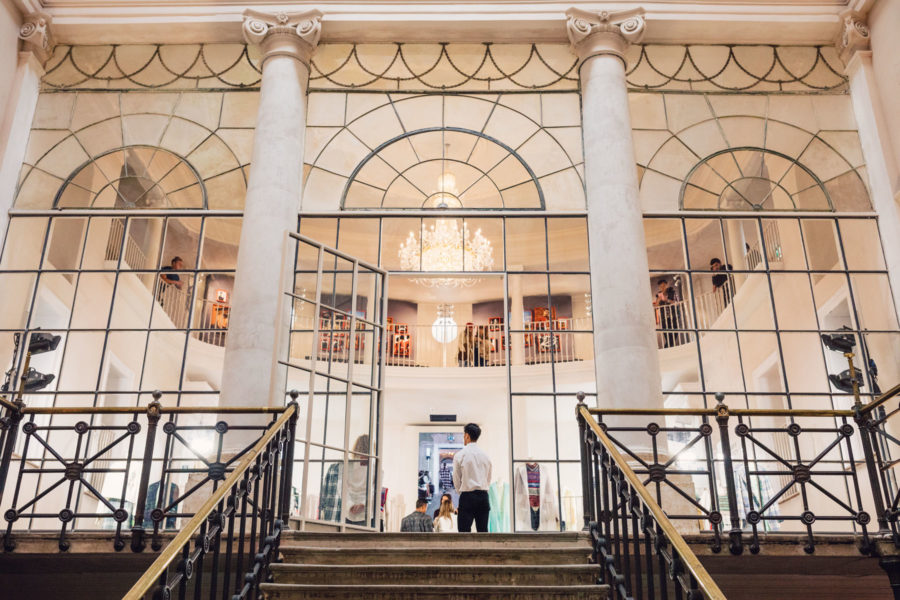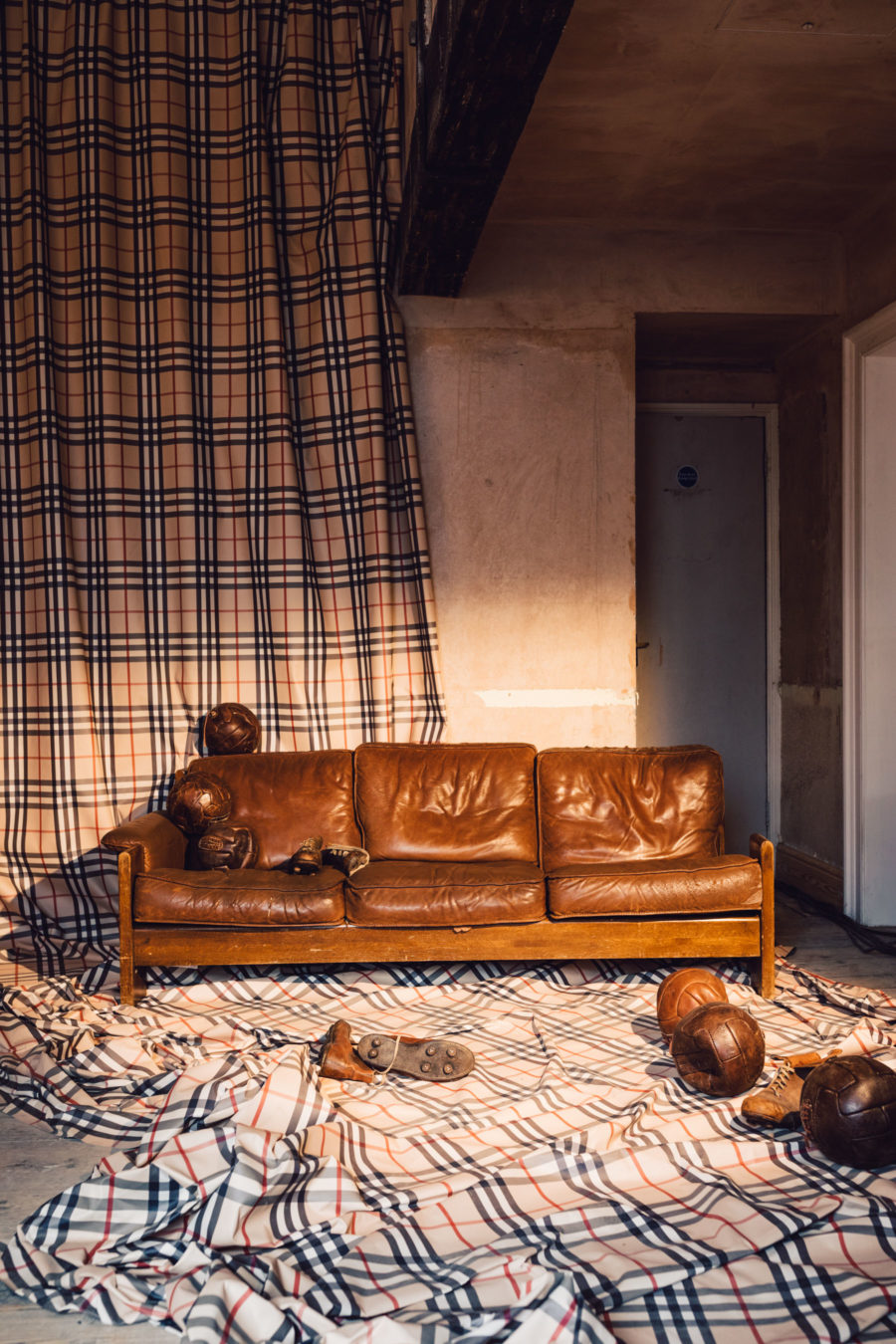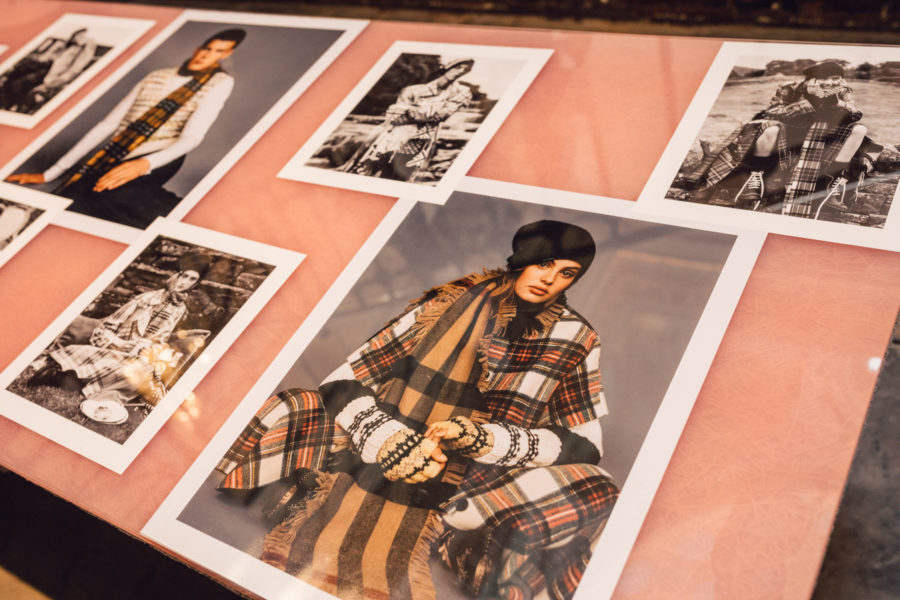 I loved seeing the Burberry's space and the comeback of their classic checks. Wishing my space looked as British chic as this space too!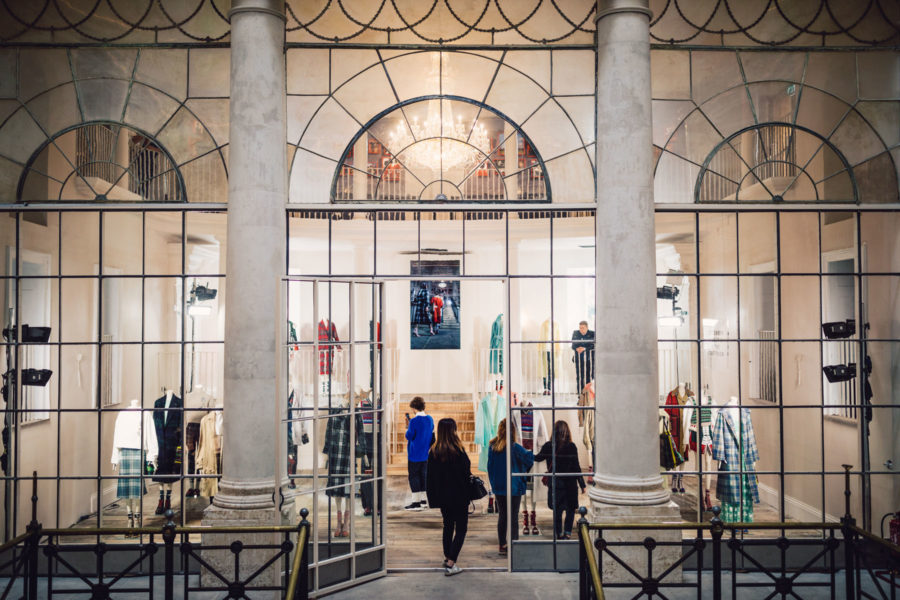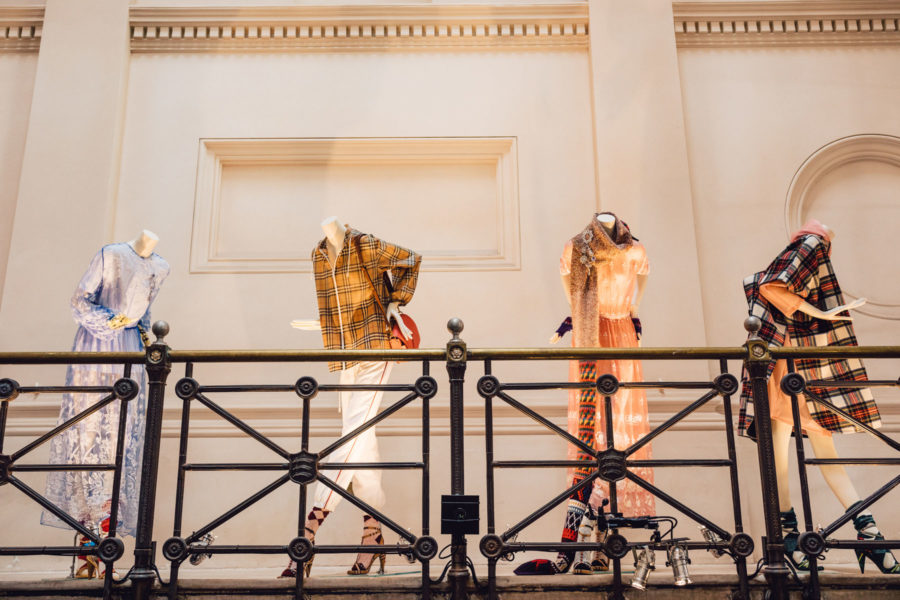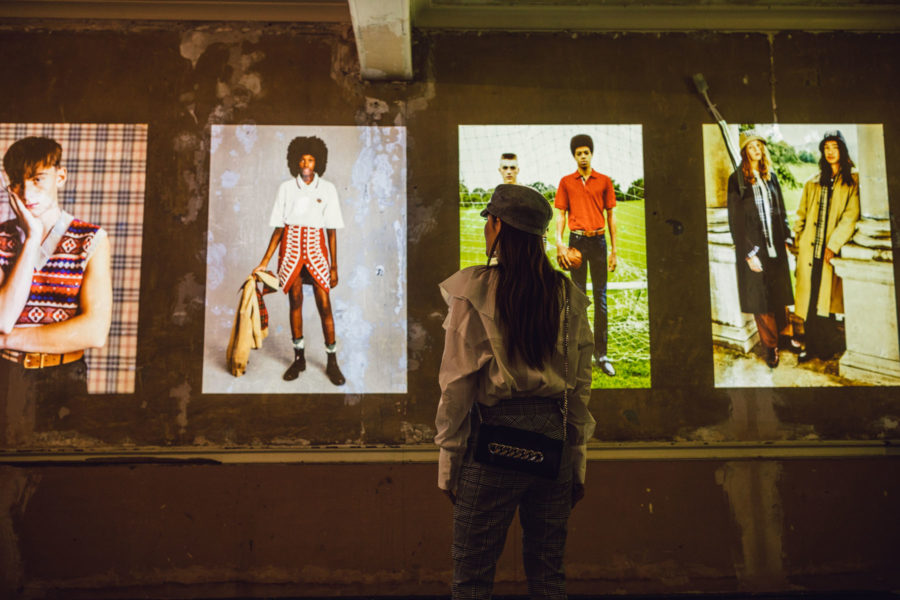 I've always looked up to Burberry as one of the brands that I hope to work with one day. After seeing their space and gathering as many inspirations from there as possible, I definitely feel awestruck after!
…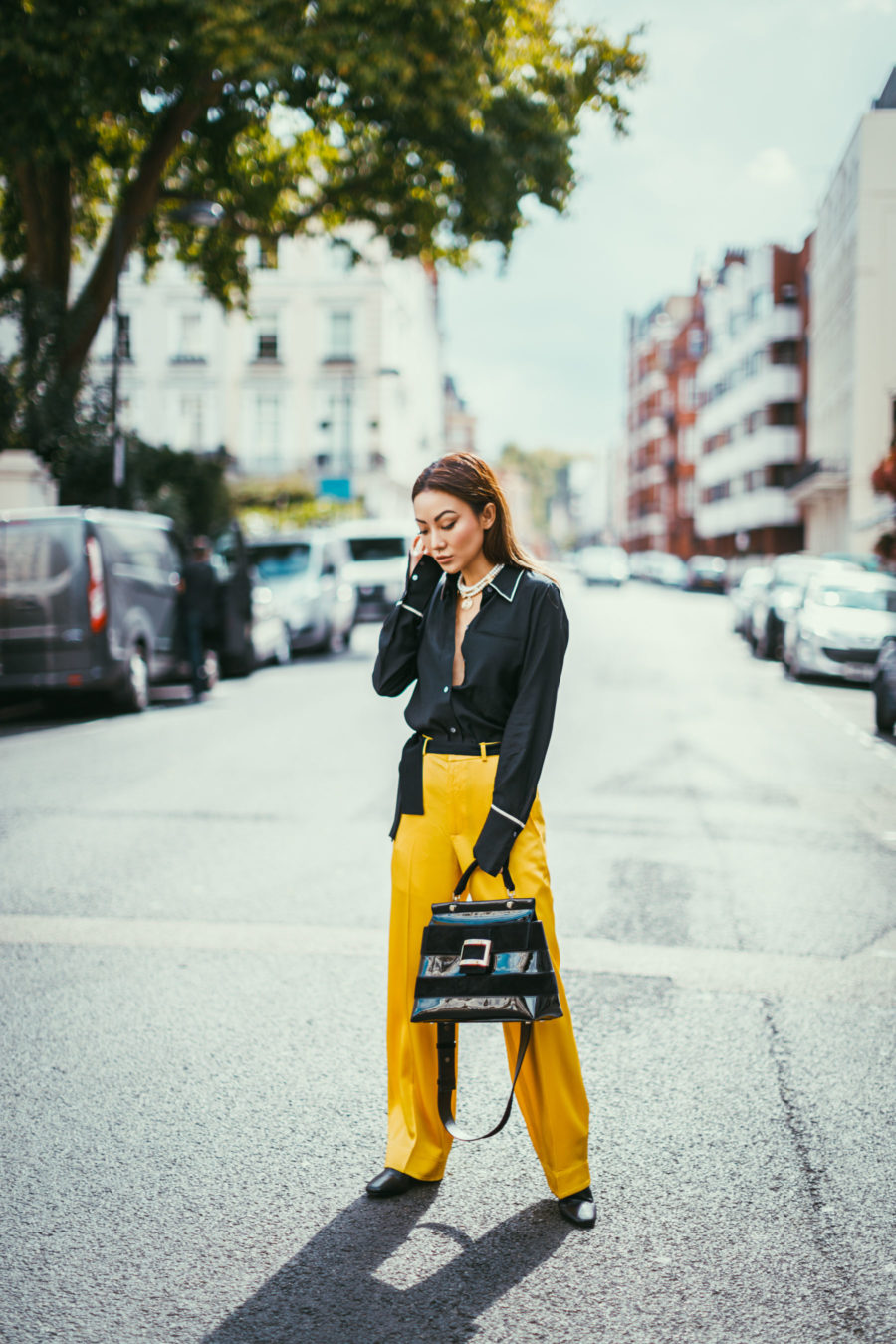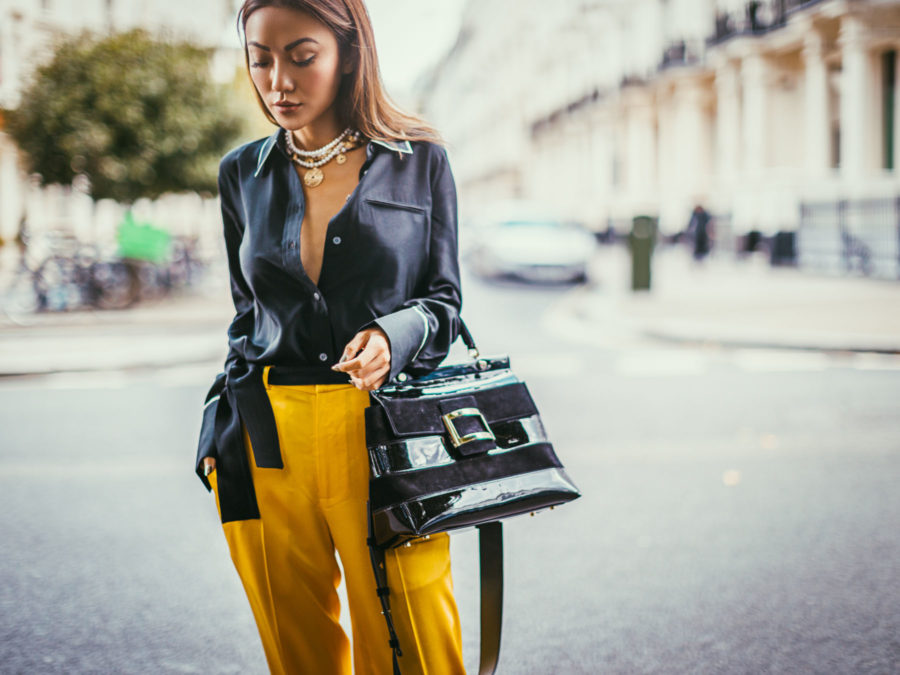 LFW Day 2 / Look2: Top: J Brand | Pants: Tome | Shoes: (similar) | Bag: Roger Vivier
If you know me, you'll know that I love the color yellow. Usually for such a bold color, I like to keep it quite fresh and light with similar tones like cream and beige. For London Fashion Week, I knew I wanted to go for something bolder. Turns out, this is one of my newest favorite color combinations.
…

…
Sophia Webster SS18 Presentation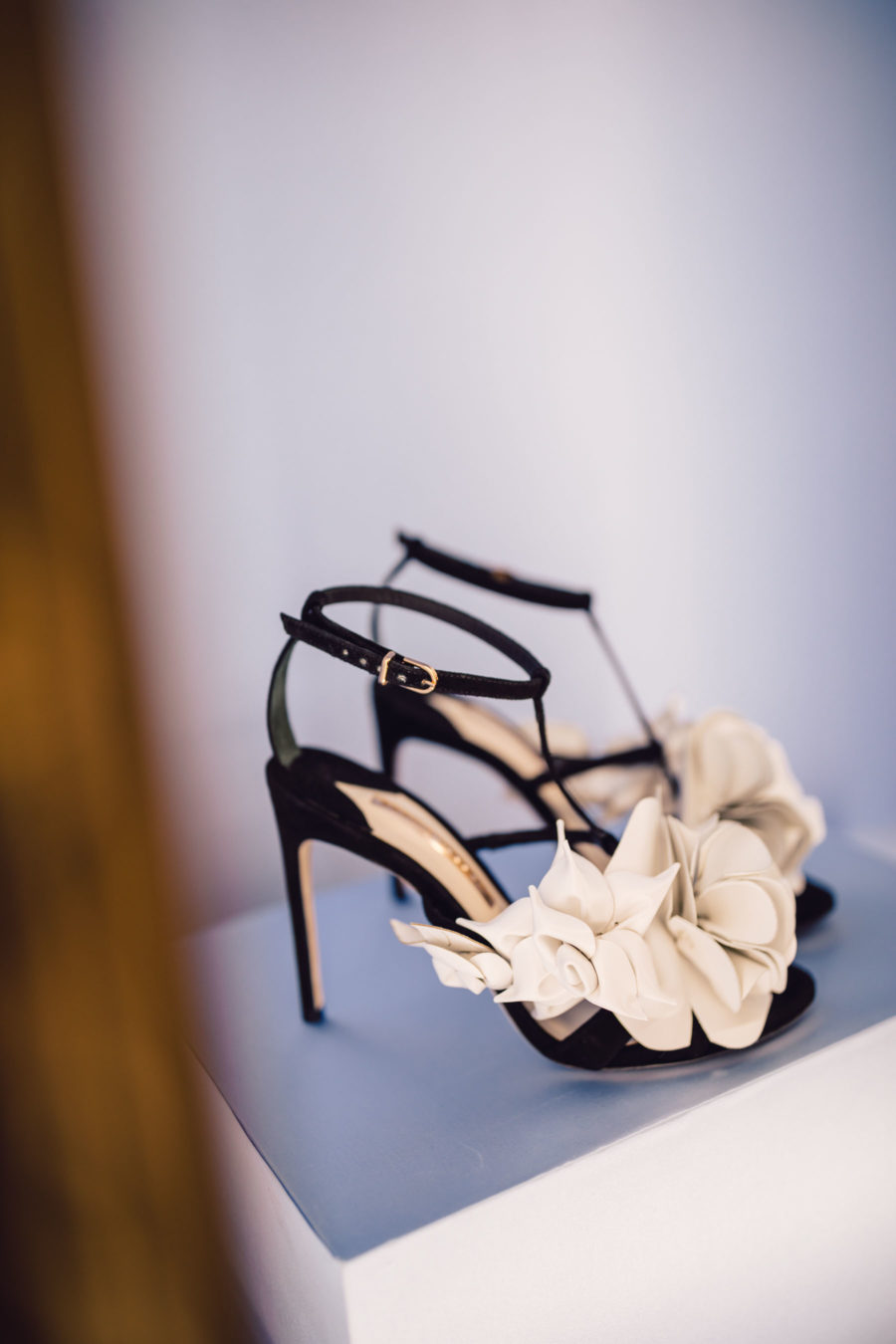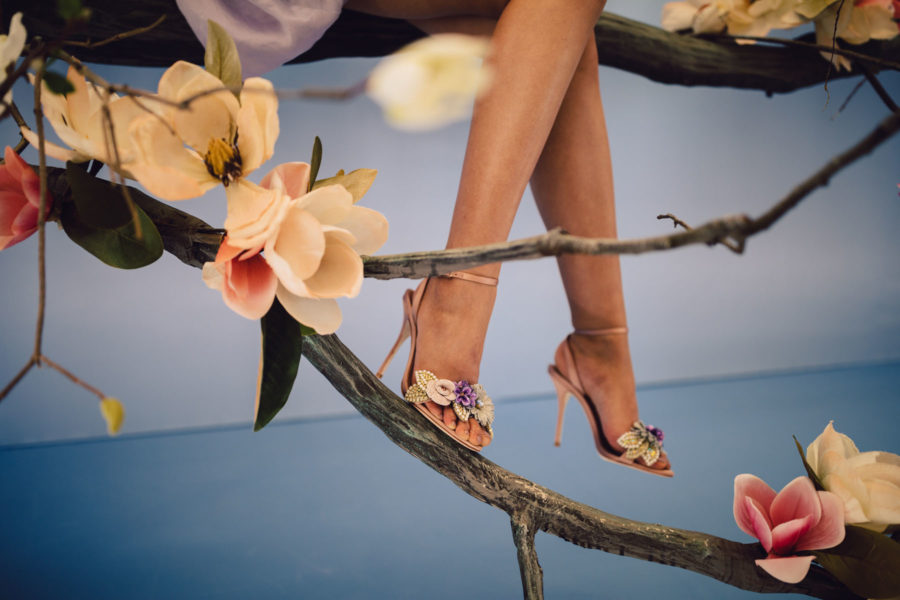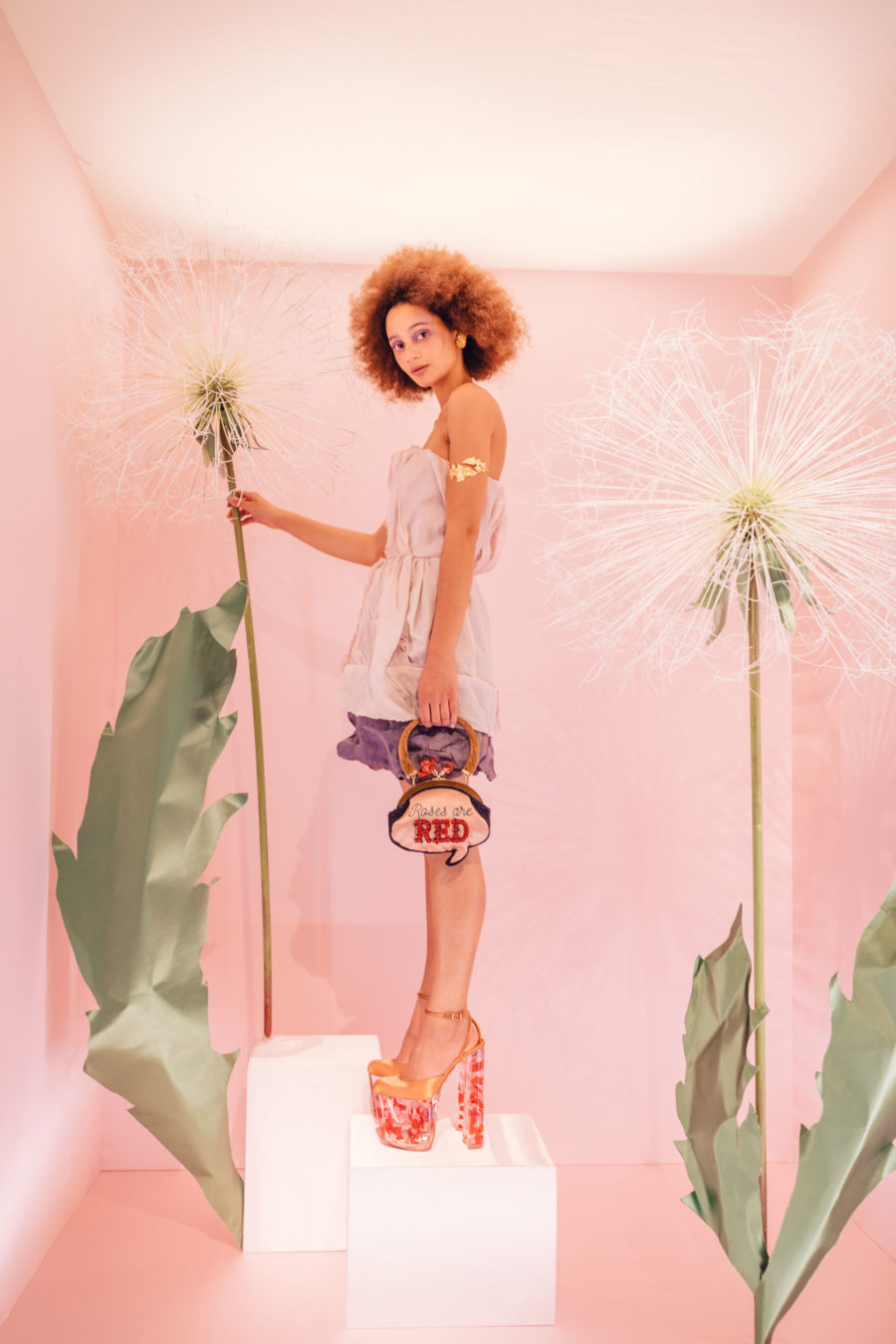 Whimsical and elegant!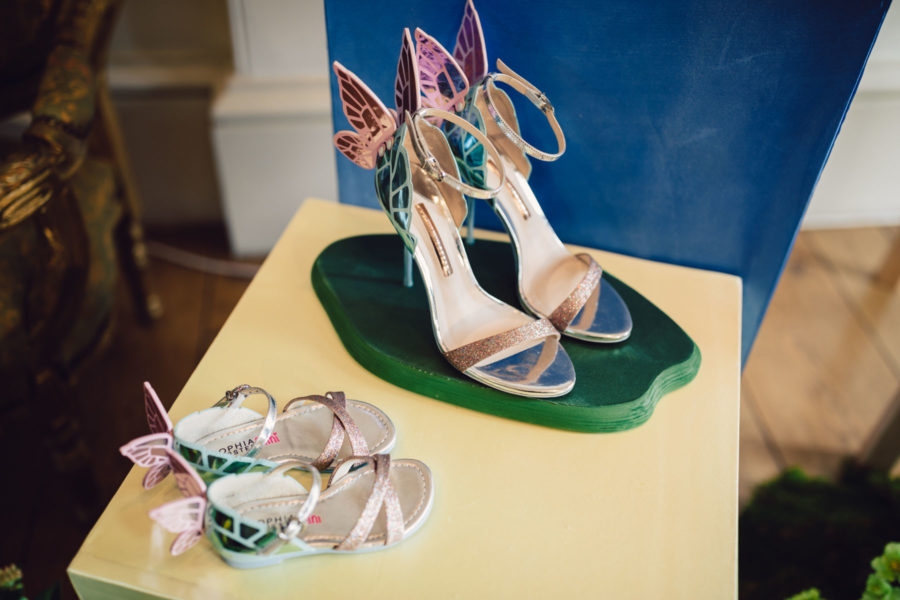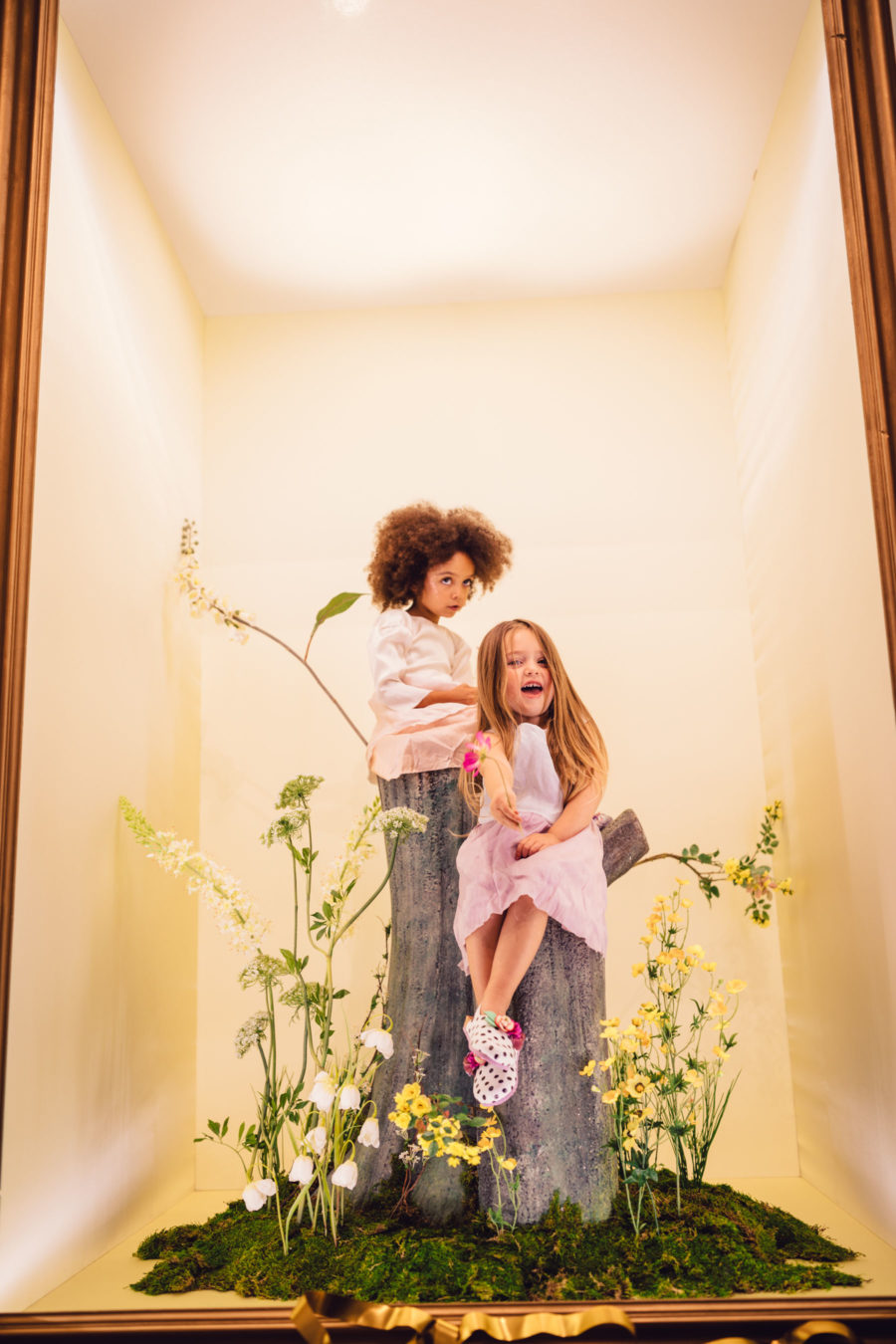 How darling!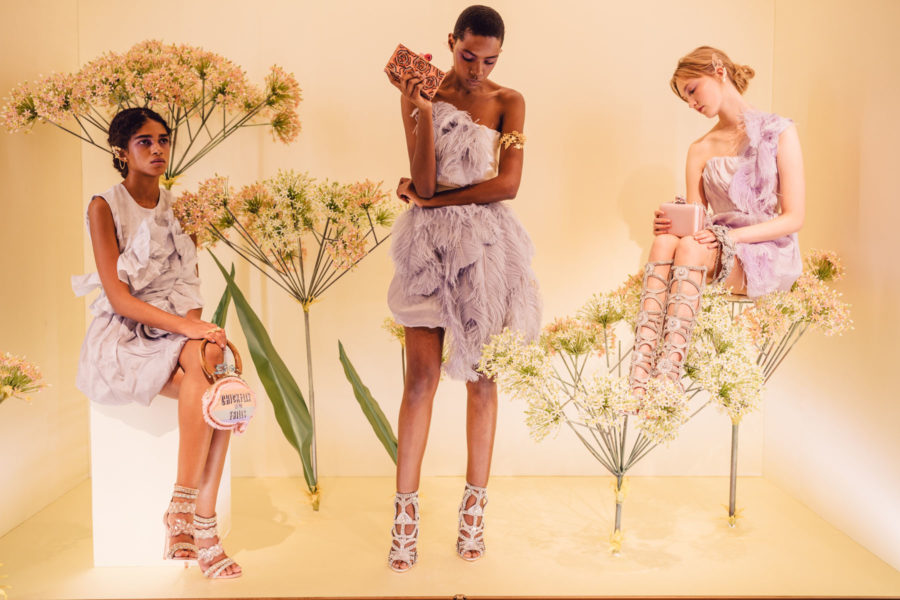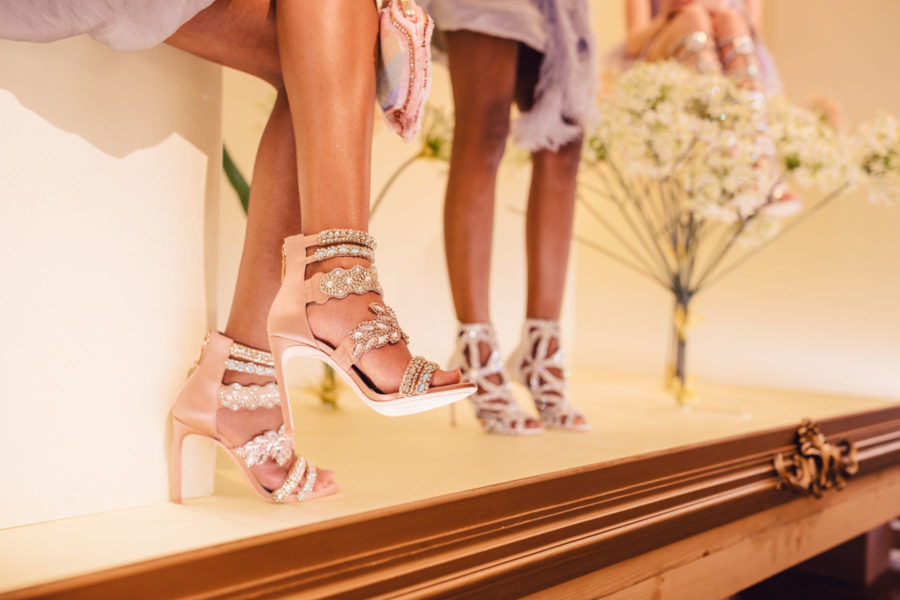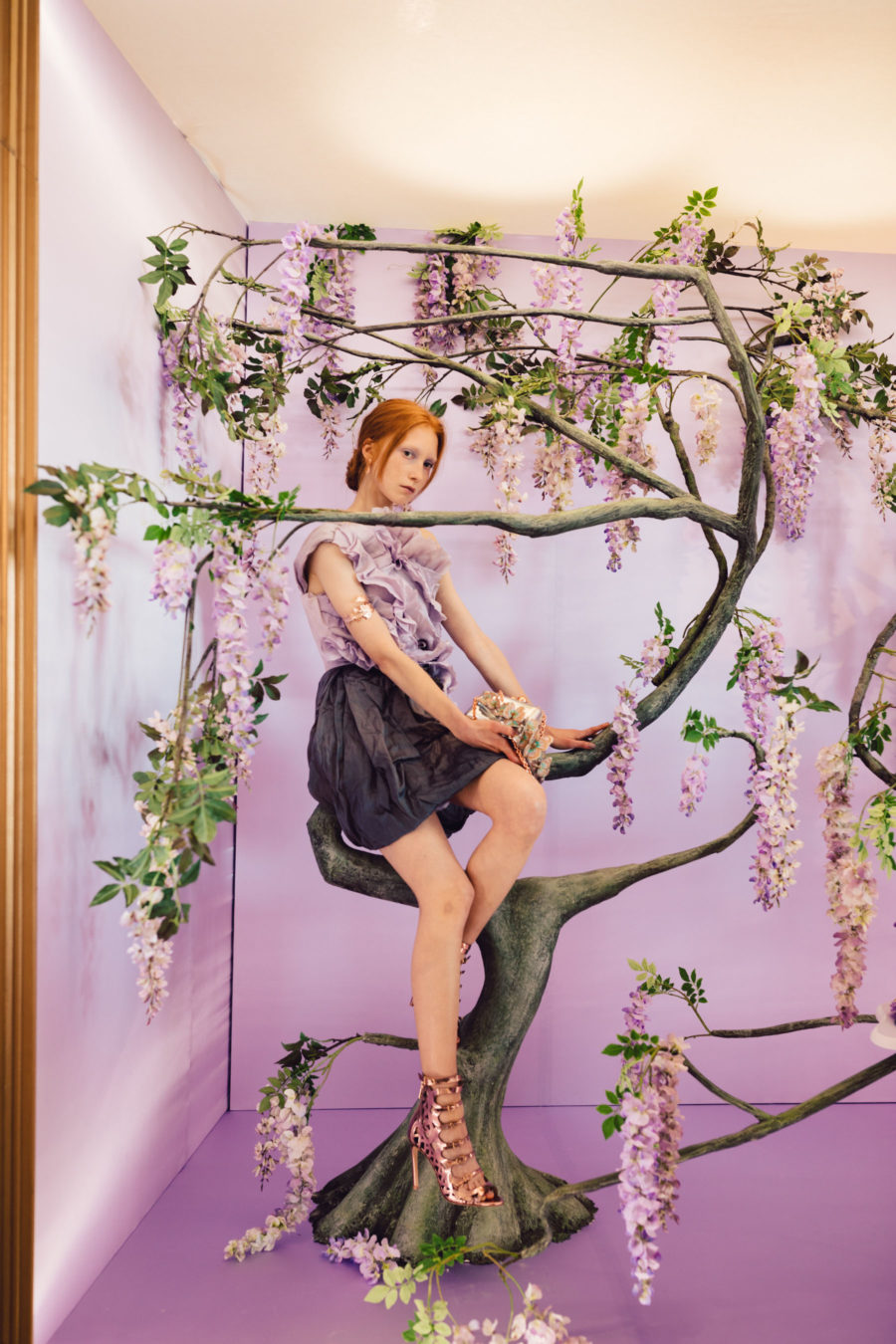 I really hope that you guys have enjoyed the adventures in London thus far. Can't wait to share the rest!