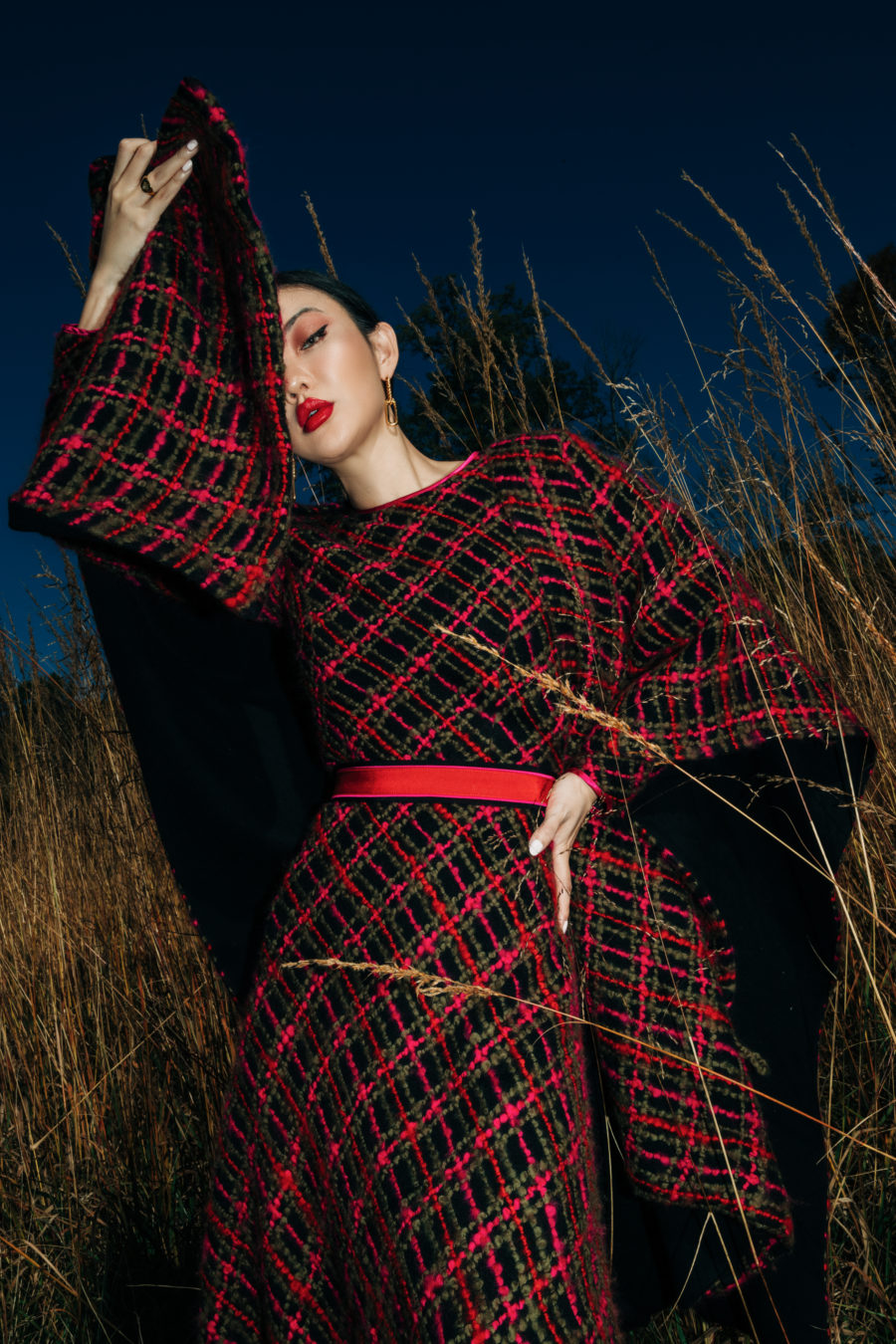 Ralph & Russo Dress (Similar & Affordable) | Earrings Similar
2
020 has made face masks 100% necessary, but the acne and breakouts that come with it are totally not. Other things you might not have thought of are the fact that we wash our hands and apply sanitizer more than ever, thus drying out our poor skin. Additionally, staying indoors means the heat in our homes can dry out our skin and hair. With all these beauty treatments we need to balance, it can be difficult trying to decipher
which products work
and which ones do not? Not to worry though – I compiled the best type of products that are going to treat your pesky maskne, dry hands and more.
…

…

Maskne
First thing first, if you are using any type of fabric face mask, this is a friendly reminder to wash it on a regular basis. That alone will help prevent any further spread of sweat and bacteria that causes maskne. In terms of treatments for maskne, the best thing you can do for yourself is to keep your face as clean as possible. Before and after the masks comes off, I highly recommend a gentle pH-balanced cleanser, followed by a moisturizer to keep skin hydrated and to protect the barrier.
Cleansers I recommend: Skinceuticals Gentle Cleanser, Biossance Tea Tree Cleansing Gel
Moisturizers I Recommend: Dr. Jart Ceramidin Cream, Dermalogica Active Moist Moisturizer
…

…
Dry Hands
As I mentioned, constant hand washing and the application of harsh hand sanitizer is enough to take a toll on anyone's hands. However, this is a new, necessary normal we need to deal with. Luckily, there is an easy fix to this problem. All you need to do is to apply a deep hand moisturizer whenever you see fit. I will carry a small cream with me wherever I go and apply it after washing my hands. Look for ingredients like vitamin e, avocado oil, and shea butter – which all have amazing hydrating properties.
Hand Creams I Recommend: Glossier Hand Cream, La Mer Hand Serum, Caudalie Hand and Nail Cream
…

…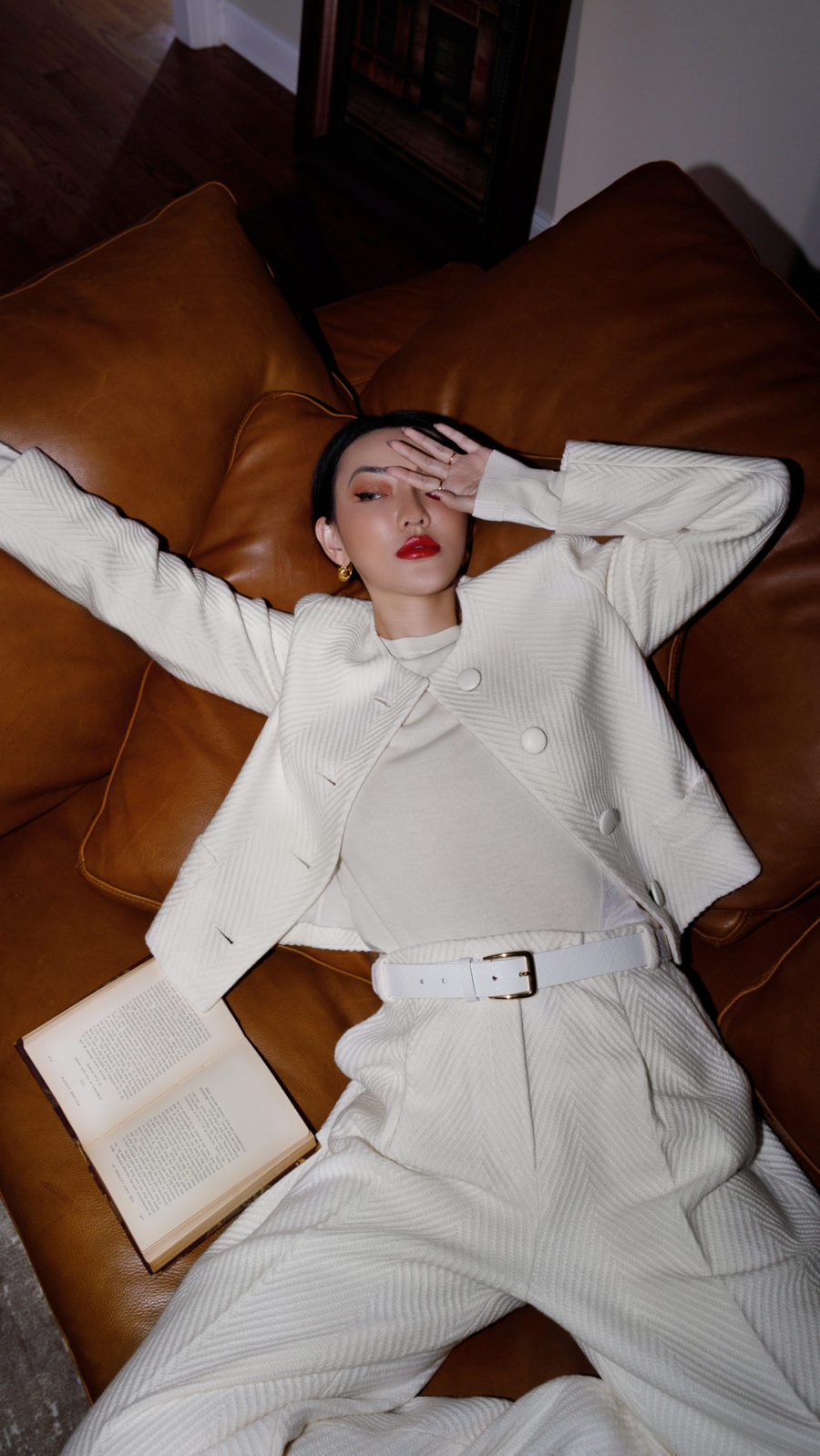 Brittle Hair
If you are experiencing dry hair due to the cold winter weather or damage from over styling, here is what you are going to want to do to bring some life back into those strands. First of all, if you are not already abstaining from washing your hair daily – you need to start now! Washing your hair strips it of natural oils so daily cleansing is actually harsh on the hair. Next, I cannot recommend regular masking enough. A good hair mask once a week is going to wonders to restore any dry, brittle or damaged hair.
Hair Masks I Recommend: Ouai Treatment Masque, Moroccanoil Restorative Hair Mask, Gisou Honey Infused Hair Mask
…

…
Cracked Lips
Show your lips some love too! Personally, dry lips are my worst enemy so I am always doing the most to ensure that my lips stay nice and hydrated. Just like hair, your mouth can get cracked and dry from the cold weather so this is especially important at this time of year. For this problem area, I also recommend a mask. Incorporating a lip mask into your weekly beauty routine will be game changing for those lips of yours! Of course you can also ensure you are carrying a lip balm or chapstick to apply throughout the day too.
Lip Masks I Recommend: Laneige Lip Sleeping Mask, Tatcha Kissu Lip Mask, Milk Makeup Melatonin Overnight Lip Mask
Lip Balms I Recommend: By Terry Baume De Rose, Rosebud Perfume Co. Rosebud Salve, Summer Fridays Lip Butter Balm
…

…
What are your favorite winter skincare products right now?