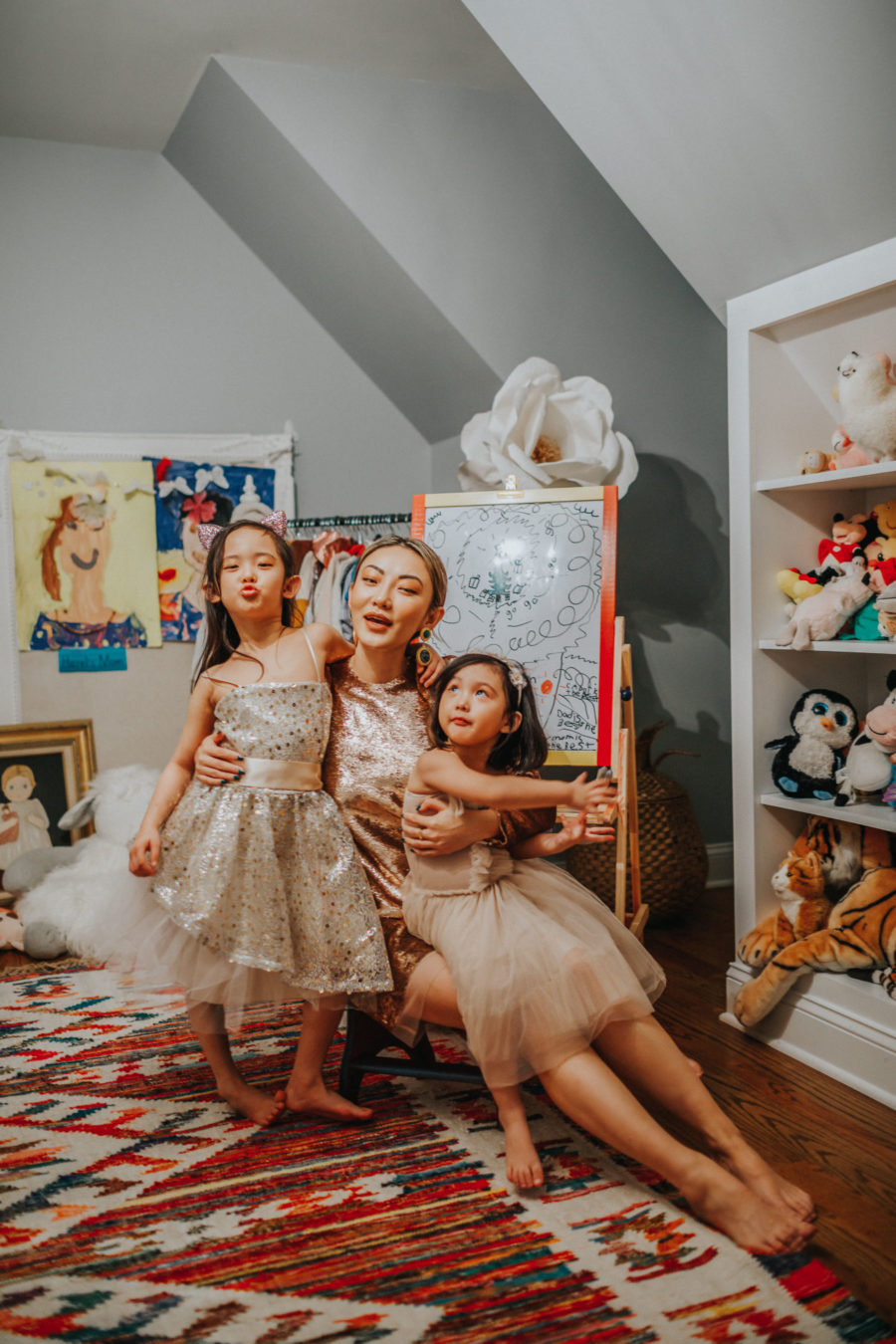 ON ME – Ulla Johnson Sequin Dress | Ben Amun Earrings Similar || ON HAZEL – Un Deux Trois Sequin & Tulle Dress || ON CAPRI – Nununu Tulle Dress
A
s a blogger with what I feel to be a sizable amount of influence – and a mom with two girls, I've always felt that I had a responsibility to promote positivity and encourage others to spread the good as well. I don't think there's a more appropriate time to spread that goodness than during the holidays, a season that's meant for family and tradition but one that can also leave others feeling empty. As a result, I honestly feel that there is no greater gift than compassion.
…

…
To mix up my holiday content this year, I wanted to share with you guys how I'm giving back for the holidays. I know we oftentimes feel that we make too little to give – or that giving is only for the super wealthy, but everything counts. You can do a few simple things to make the world a better and happier place.
If you're looking for ways to stretch your consumer dollars and give back too, here are a few easy ways to do it: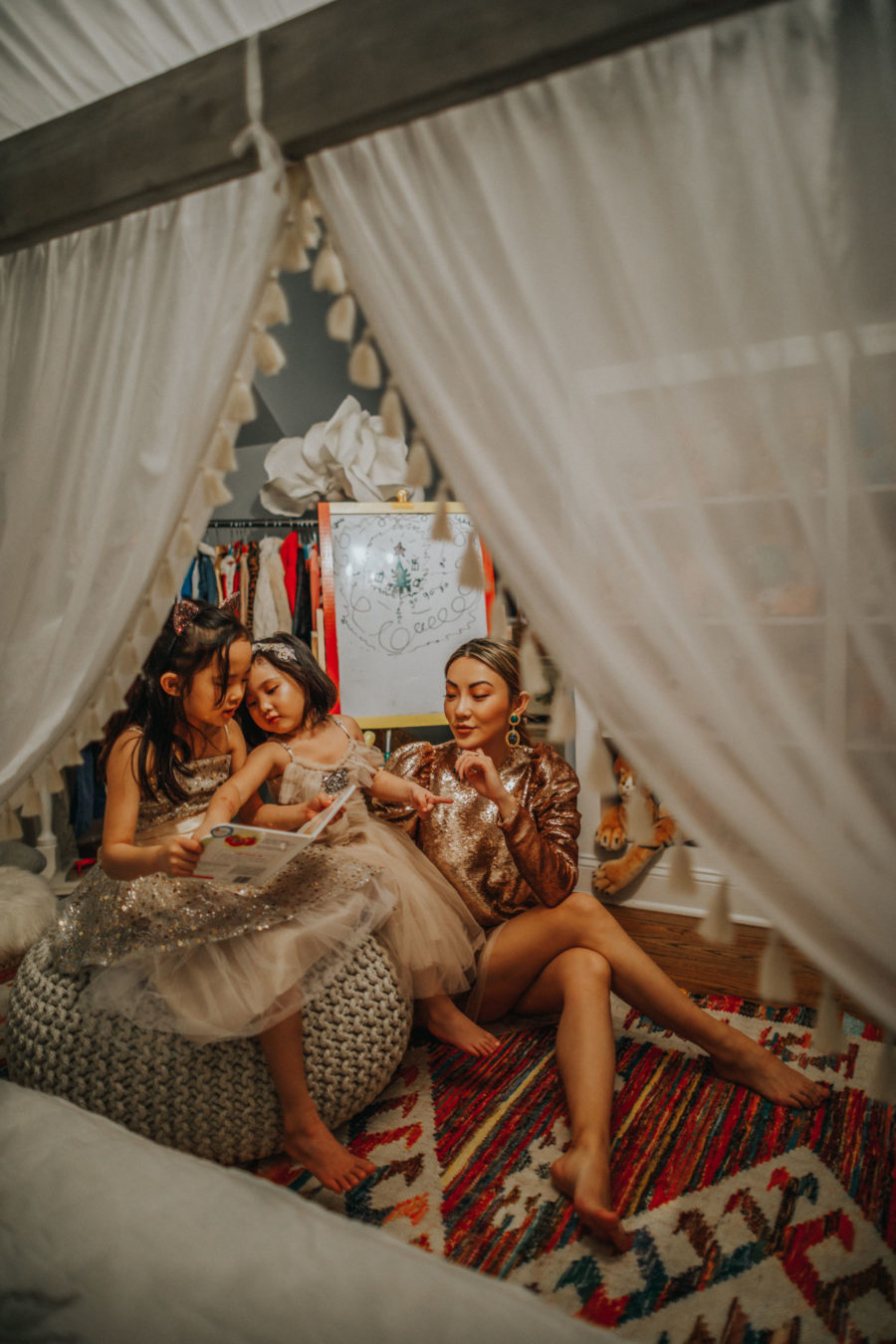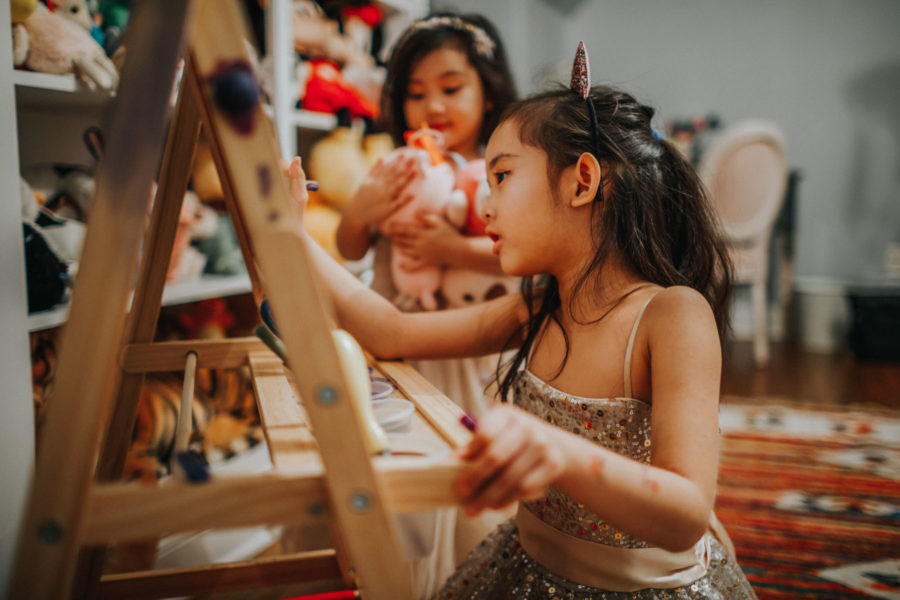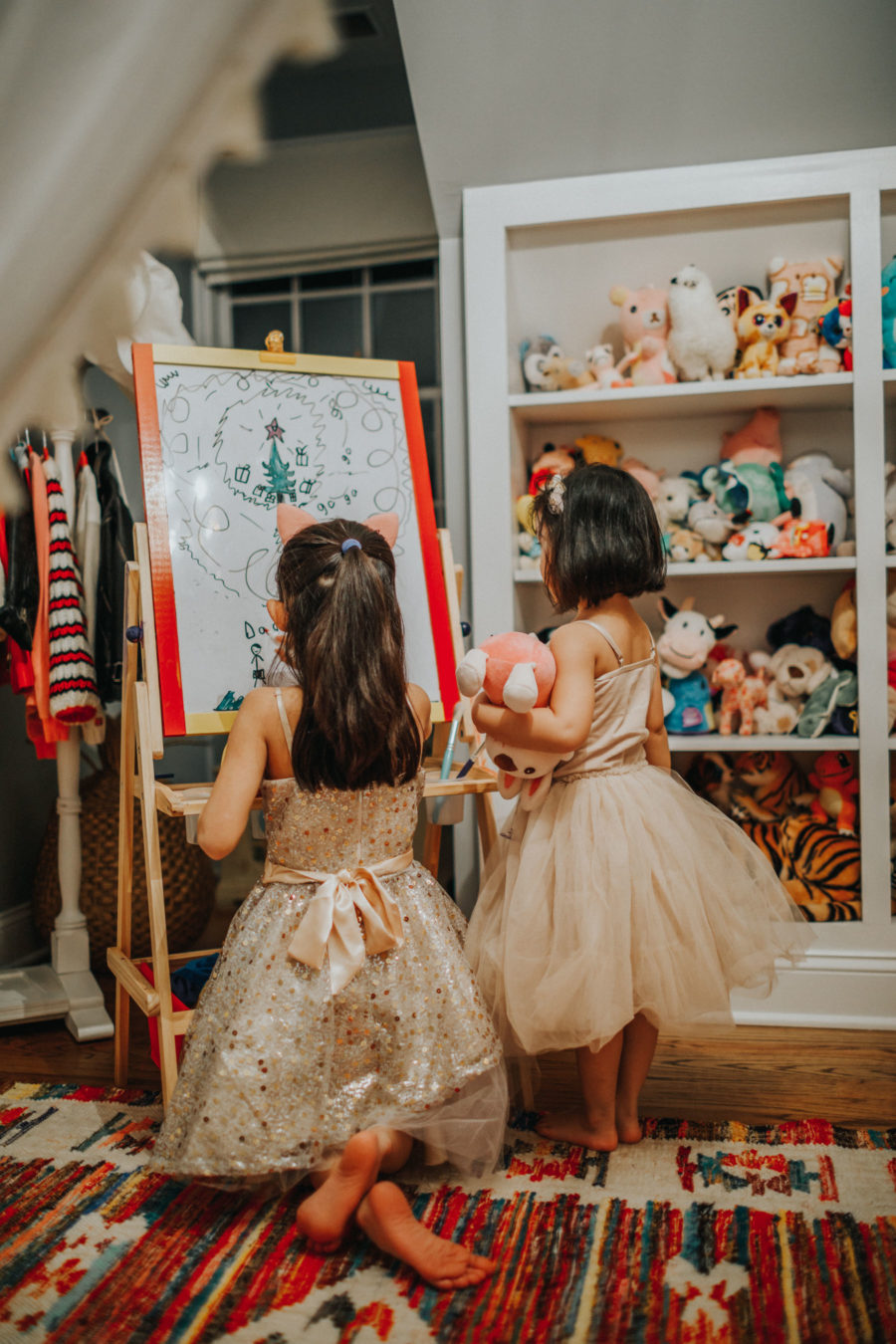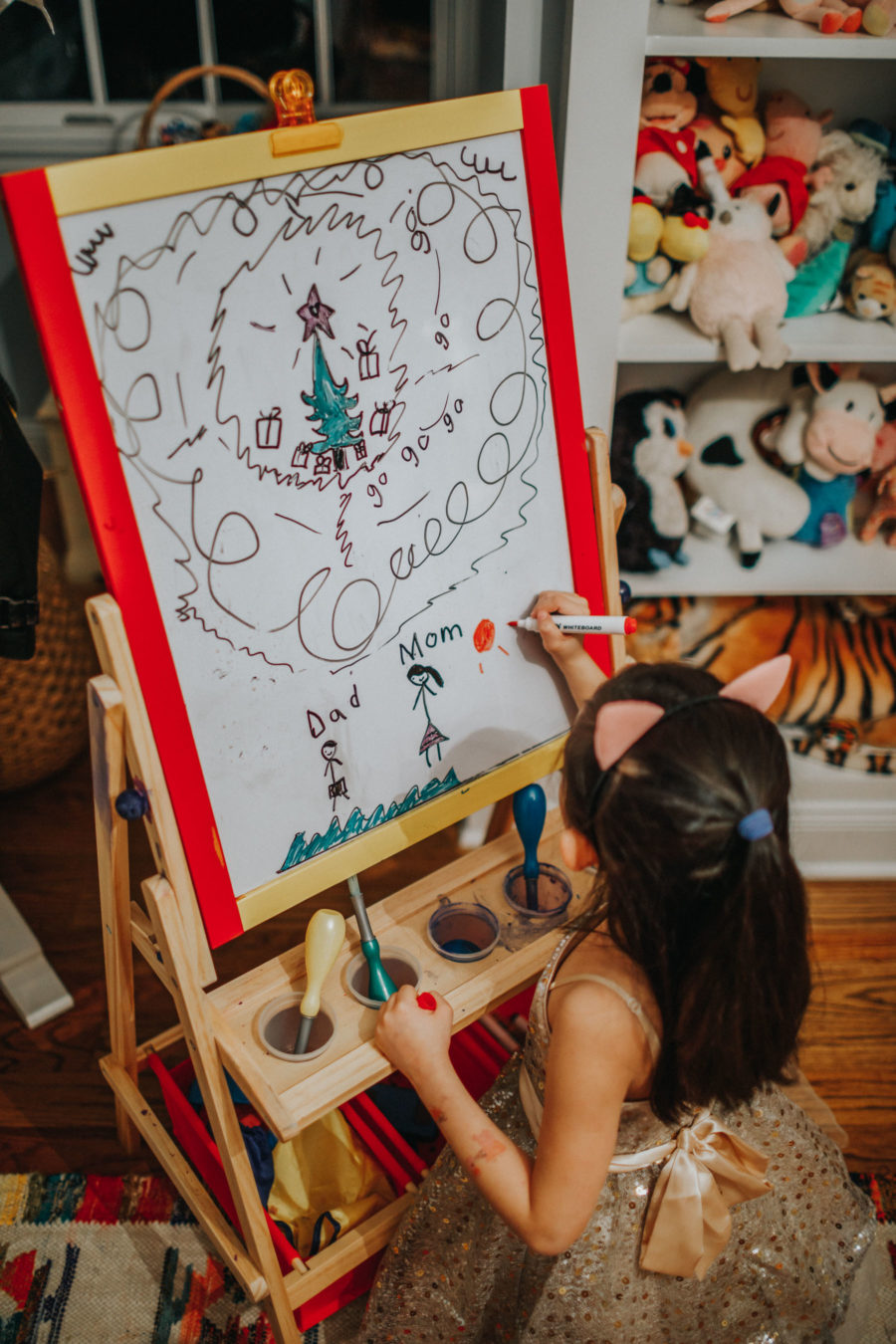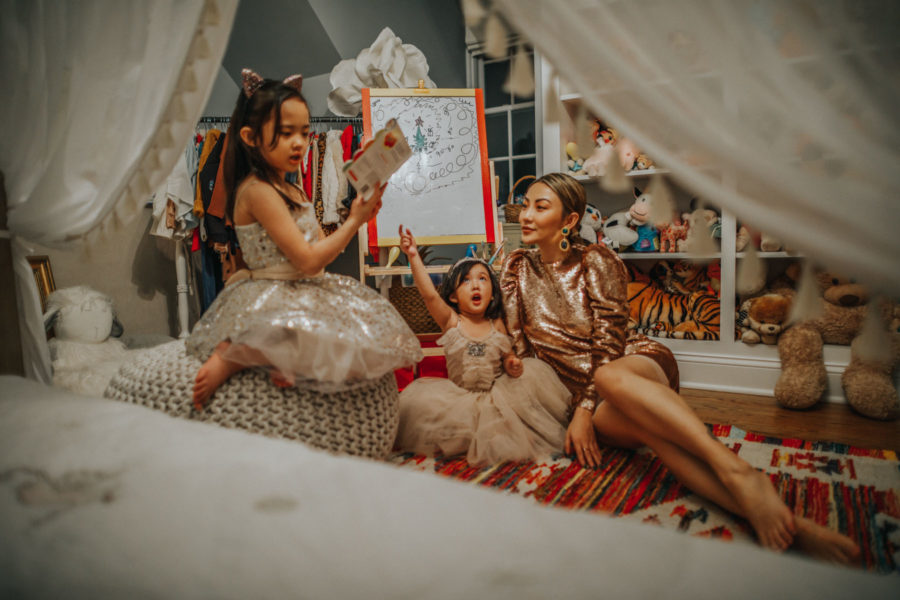 1. Purchase a $10 giving-tree card from Nordstrom
It's no secret that I'm a huge Nordstrom shopper, especially during the holiday season when they offer a ton of amazing services like in-store pick up, gift wrapping, and early bird and curbside pick up. This year, they're partnering with the Children's Miracle Network Hospitals to support children's hospitals across the U.S. and Canada.
I recently learned that there are 62 children who enter a Children's Miracle Network Hospital every minute – and many of them rely on donations to cover the cost of care. This is such a big deal to me because I couldn't imagine my girls struggling to receive access to life-saving healthcare. It's always so heartbreaking for me to see children struggle, so this is a cause I'm definitely supporting – and one that I'm teaching my girls about.
You can join in too by purchasing a $10 giving-tree card at your local Nordstrom or making a donation online here. Note that your donation will help provide care to hospitals within your community, so you know your dollars are making an impact close to home.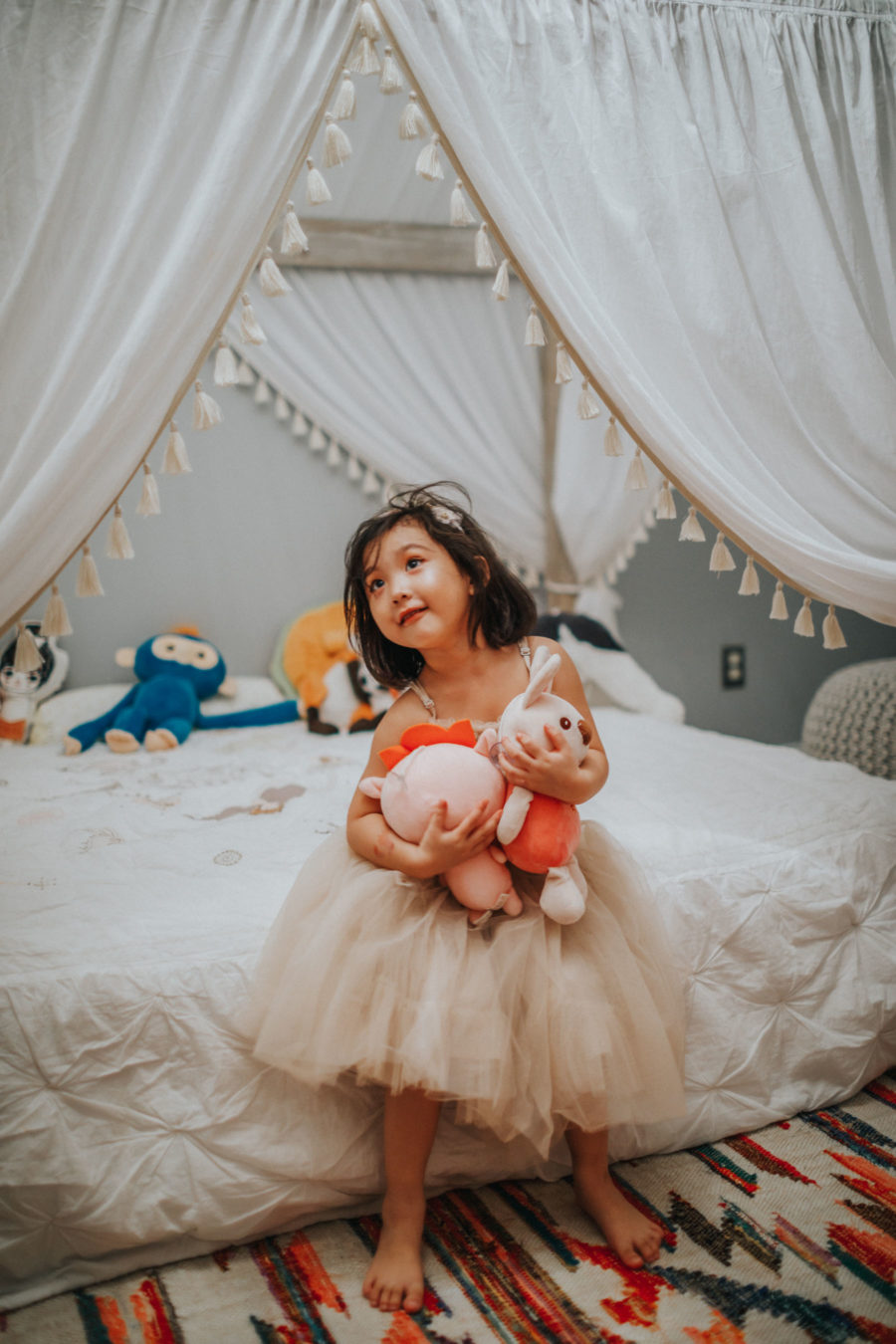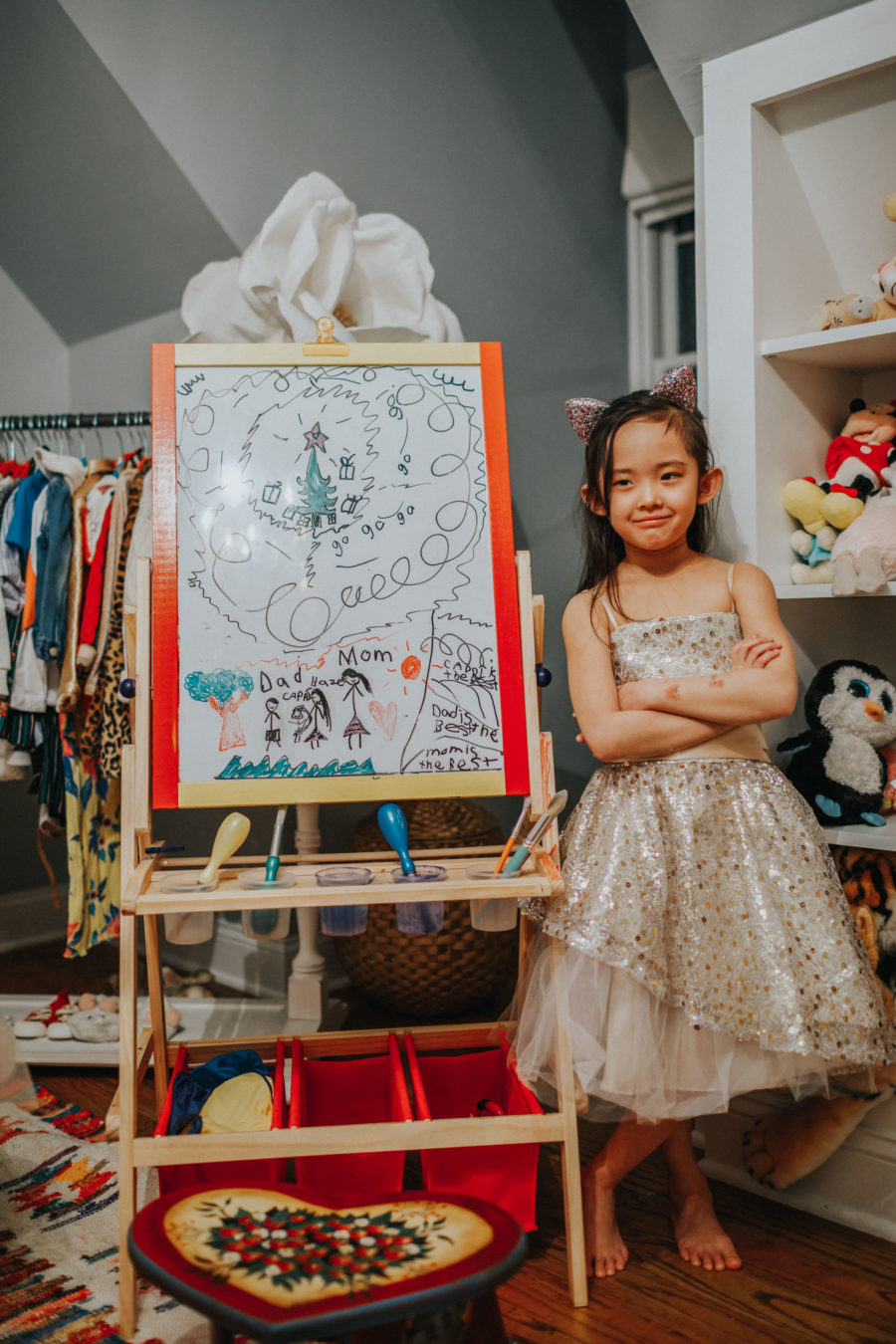 2. Buy extra cans while grocery shopping
It's always so mind-boggling to know how many people are struggling for basic needs like food. So, one of the things I love giving is non-perishable food over the holidays. It's so easy to pick up a few extra cans of soup, vegetables, pasta, and cereal during your usual grocery run and
donate to local drives. If you're not sure where to donate, you can always look it up online or check your local stores.
3. Volunteer
The beauty of giving is that it just doesn't have to be money. You can serve others during the holidays whether it's the elderly or children with disabilities. This is a great way to get your children and entire family involved. It's an experience that truly spreads the holiday cheer.
How do you guys give back during the holidays?
holiday 2018
HOLIDAY GIFTS
nordstrom