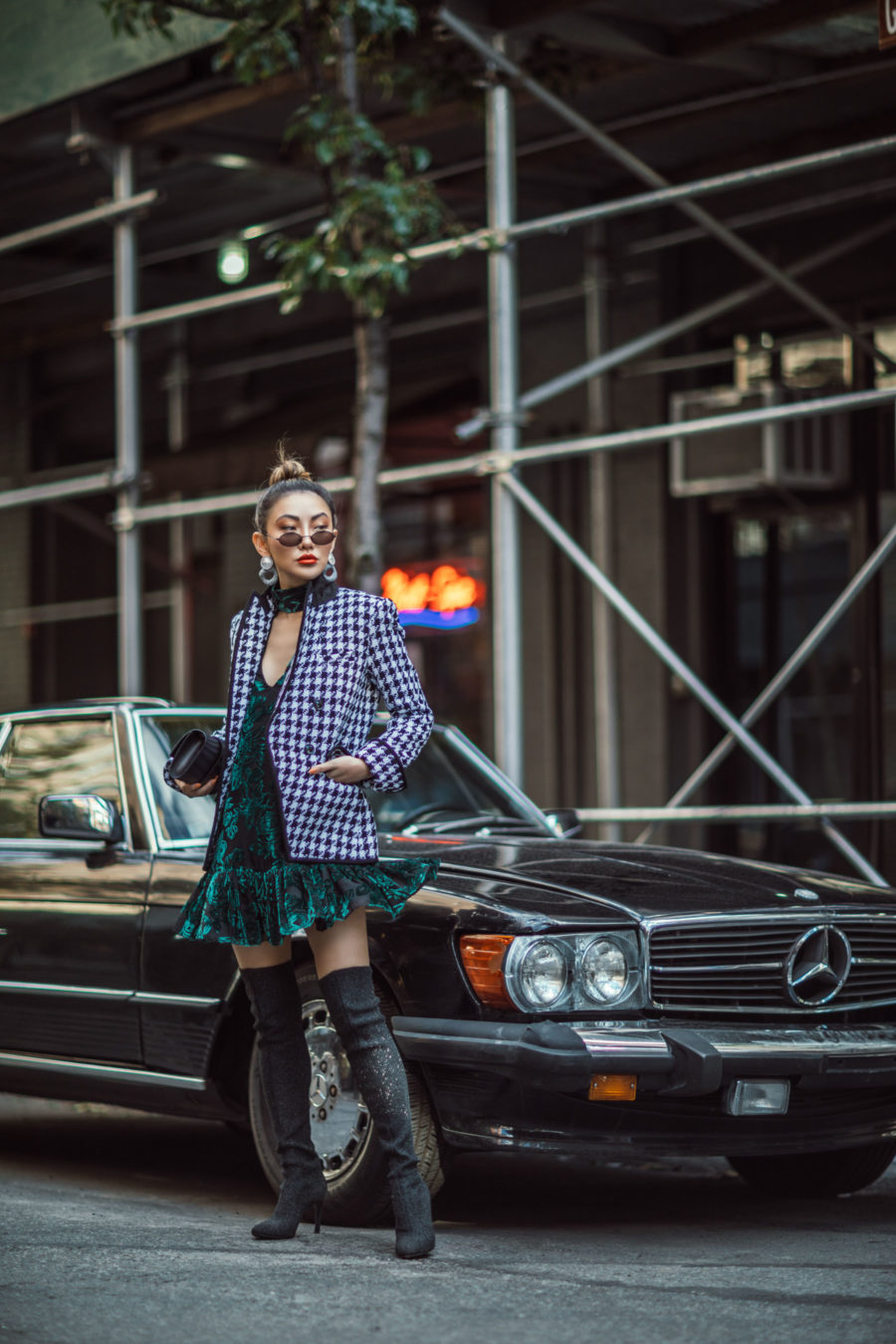 NotJessFashion x Veronica Beard Blazer for Intermix HERE | Intermix Dress | Hermes Clutch Similar | Giuseppe Zanotti Boots Similar | Le Specs Sunglasses Similar
T
he fun and stress of Thanksgiving (and
Black Friday
) is over and it's time to get back into the groove of work. The struggle is real! I remember clearly how much I dreaded this time, so I wanted to dedicate this post to all my working girls out there today. If it makes you feel better, I actually worked through Thanksgiving weekend… It doesn't sound so fun, but this is the life of a blogger – no days off (literally) but I've gotten used to it. If all you want to do is relax and sleep through the freezing cold mornings, here are a few of my tips to help boost your energy and get motivated after a holiday.
…

…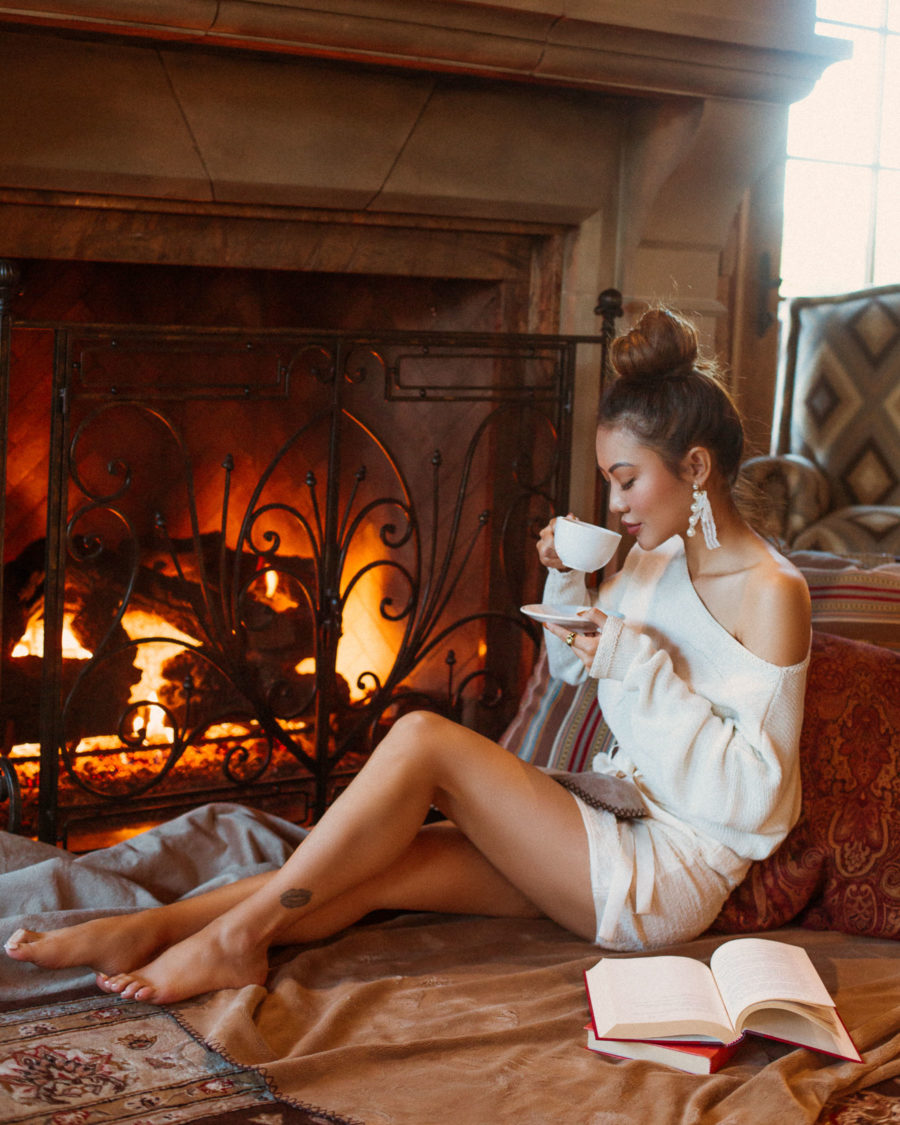 1. Call it an early evening the night before
With friends and family in town, it can be hard to turn down another round of drinks or a late dinner the night before heading back to work. However, getting social makes it hard to wind down after such a busy week. So, why not call it an early evening to yourself? I'm sure you had a few days of indulging in delicious but probably not so healthy food. Take the evening to relax with a cup of herbal tea (ginger is great for the stomach and digestive system). I also find cleaning up and re-organizing the home quite therapeutic after the holiday chaos.
2. Recharge with a pamper session
I love ending the night with a mini at-home spa session. Nothing beats soaking in a hot bath then applying a much-needed face mask with a cup of tea.
This usually gets me in the mood to do a little self-reflecting or working on my to-do list for the upcoming week. I think this is probably the best motivator of all things.
3. Remember that there's still Christmas
Come tomorrow morning, just about everyone will arrive to work sluggish. Remember that there's still Christmas – and you can bring the joy to work. From decorating an office Christmas tree to arranging a holiday competition at work, there are so many ways to get everyone motivated and excited for work. Back when I worked in corporate, I remember decorating our cubes. The team with the most festive decor got a free luncheon on the company. Good times! One thing I miss about working in an office setting is having a team to do festive things with all throughout the holiday season.
4. Set priorities and create to-do lists
There's a ton to be done after you head back to work, so get a head start on your to-do's by putting them down on your phone using Wunderlist or Notes. You can also write them down on paper. You can then prioritize what needs to be done first and what can be pushed to the back burner. The act of clearing your mental clutter removes some burden in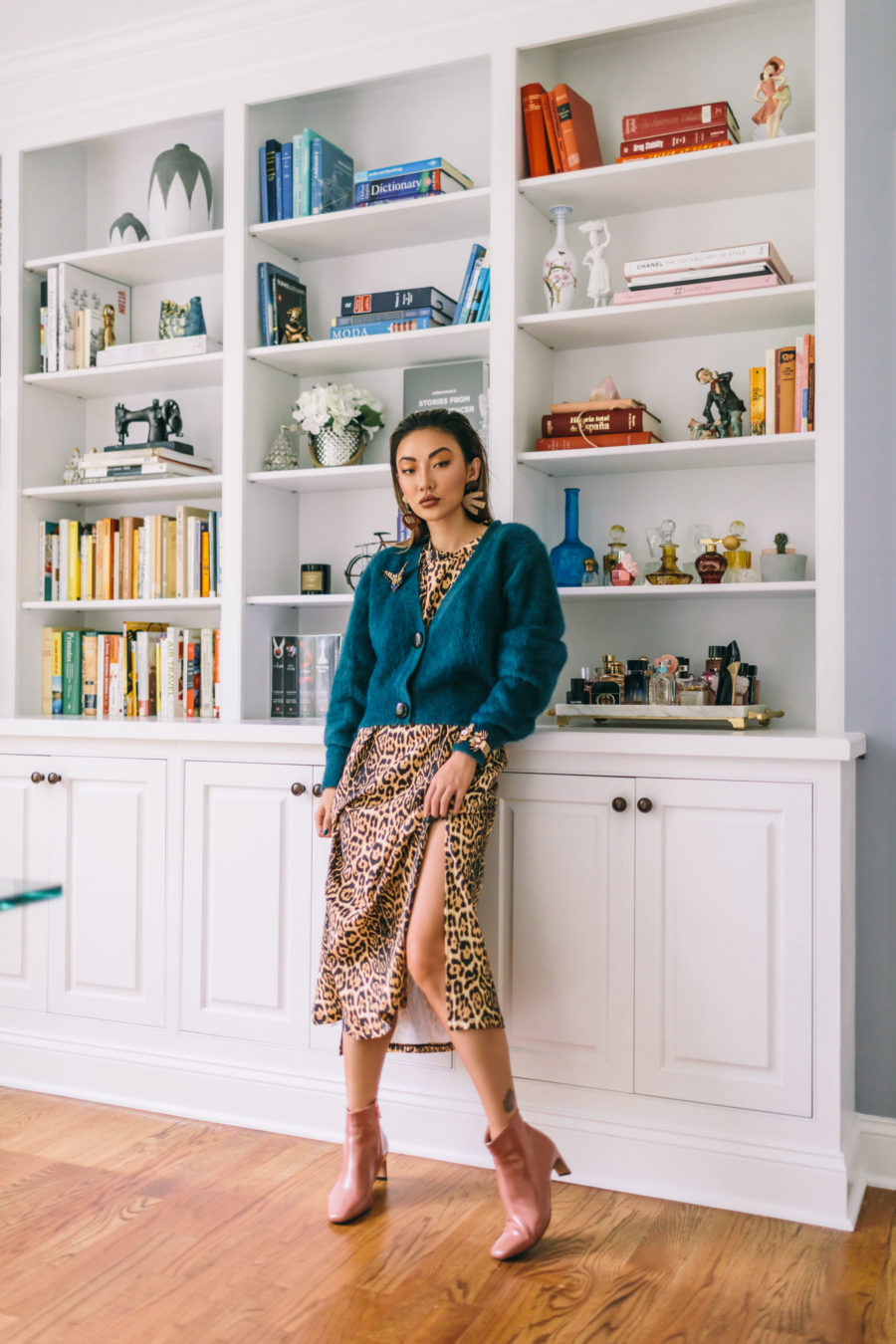 getting back into a normal routine. It also energizes and motivates you to tackle whatever lies ahead. And as you're working on your list, don't get distracted, cramming in shopping or scrolling through your Instagram feed!
Hope you guys have a smooth time transitioning back to work tomorrow! And let me know how you recharge after the holidays!