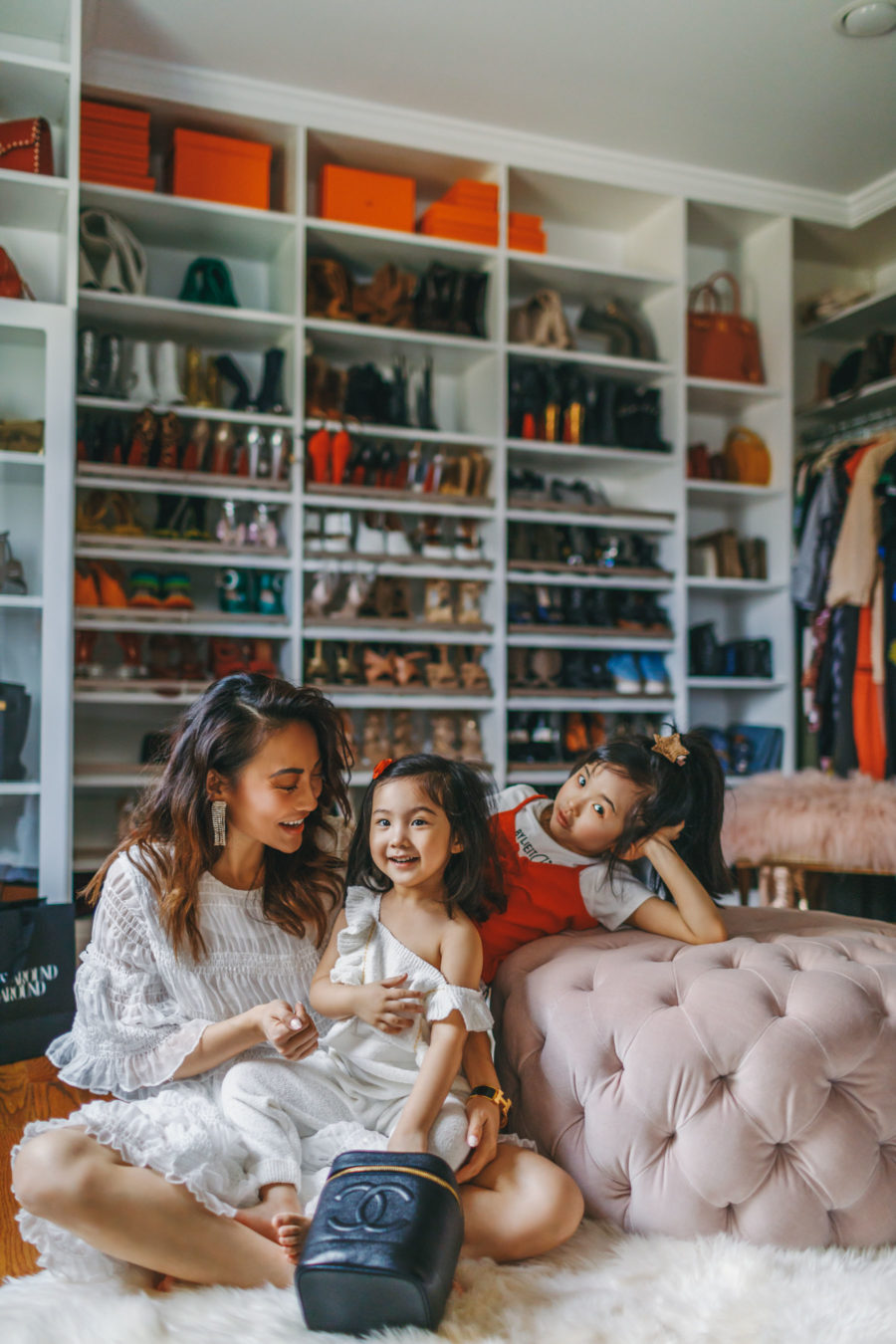 White Maxi Dress Similar (Affordable) | Earrings Similar | Chanel Vanity Bag Heels
A
s much as I welcome spring's warm weather with open arms, the rainy season that comes with it can be a real bother – especially when you have two little ones who are forced to spend copious amounts of time cooped up in the house together. Hazel and Capri, as well as my husband and I, can feel a little stir crazy if we are forced to spend too much time indoors. In these circumstances, you have to
summon the mom power within
you to find new, innovative ways to keep your young ones busy (and yourself sane). For today's post, I did just that and put together some rainy day activities that kids will enjoy – and that you can take on as a fam!
…

…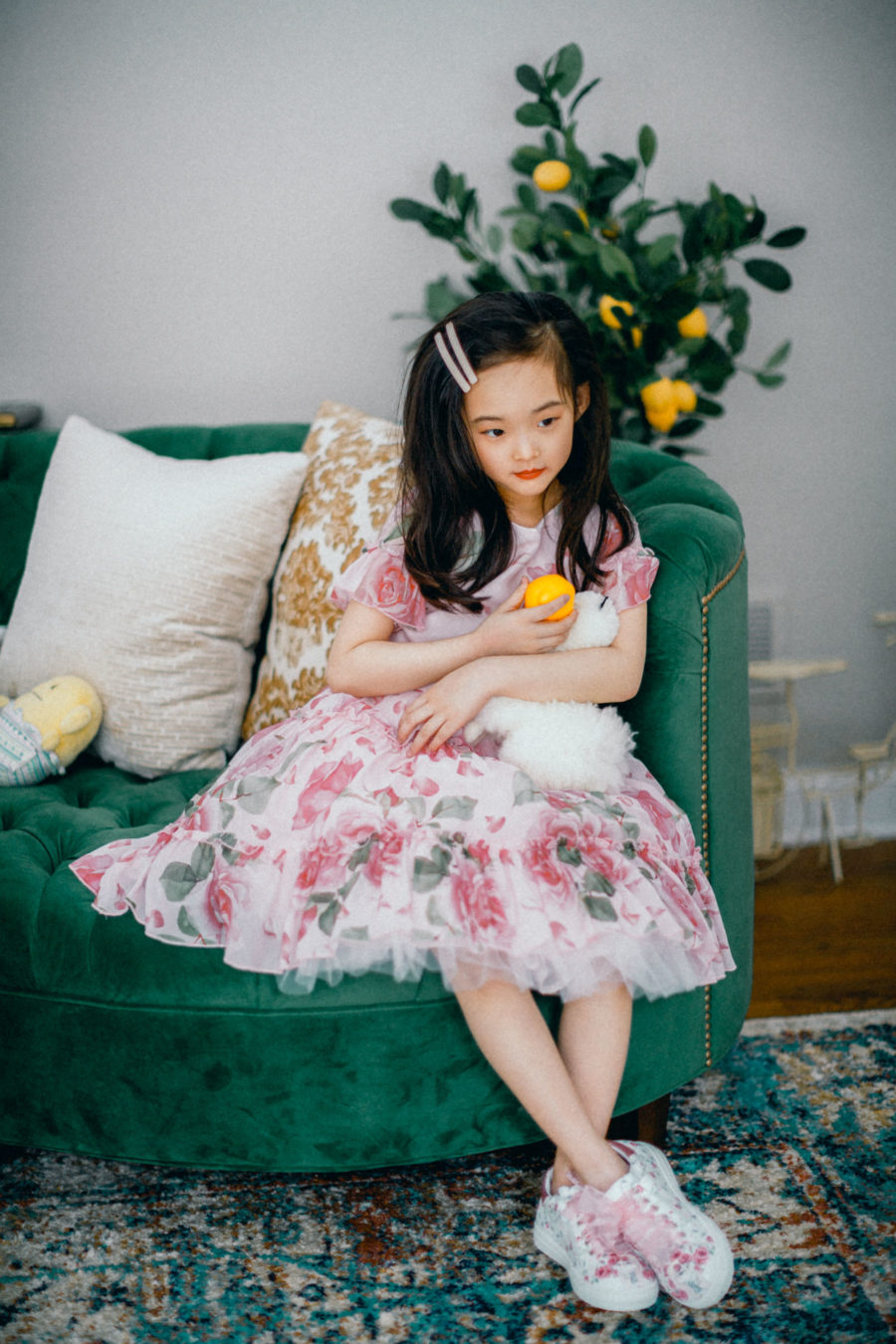 Get Crafty
Hazel and Capri definitely inherited my creative side which is why some of the activities we rely on the most involve arts and crafts! YouTube Kids actually has a ton of drawing tutorials the girls love to follow. The end result is a really cute picture that they drew and colored in themselves. I have to admit that they keep me beaming with motherly pride! Here are some of the ones my girls love:
– Make new crayons. Just toss a few old ones together into a muffin pan. Then, put them in the oven, bake till melted, and let them set for about 45 minutes.
– Drawing competition. We like to set a theme and a timer then see whose artwork comes out on top!
– Paint! Painting doesn't just have to be done with brushes. Get creative by using fruits as stamps (citrus fruits work best) – or even your hands!
You can also Pinterest some other fun crafts and hands-on activities that will keep everyone busy for hours.
…
At Home Salon

Along with their creativity, the girls have seemingly also developed my love for being pampered. On rainy days, you can create your own kid friendly spa experience in the comfort of your own home. Make a relaxing foot bath by filling the tub with essential oils and bath bombs (the girls cannot get enough of these). Dan probably won't admit it, but I bet he enjoys this too! After, I'll treat Hazel and Capri to a quick mani/pedi using the nail polish of their choice.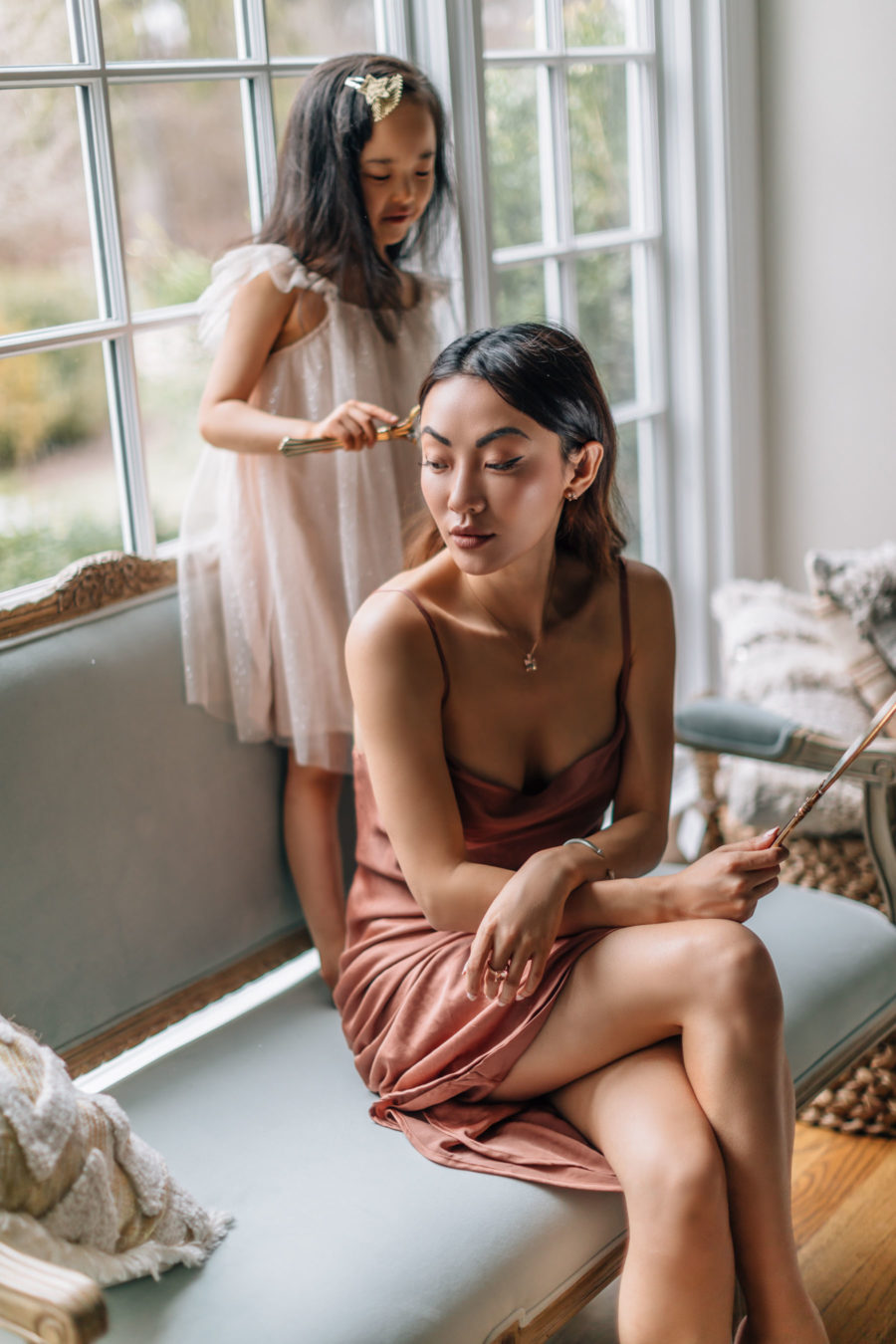 …

…

Bake a Treat
A fun way to get the whole family involved in a rainy day activity is to choose something everyone can bake together! Our family loves trying out new cookie recipes. Hazel loves mixing the batter and Capri has a ton of fun with the cookie cutters. Plus, what's more rewarding than an activity that allows you to eat at the end! I'm also a fan of making cake pops since it's a good way to let kids exercise their imagination.
…

…
Fashion Show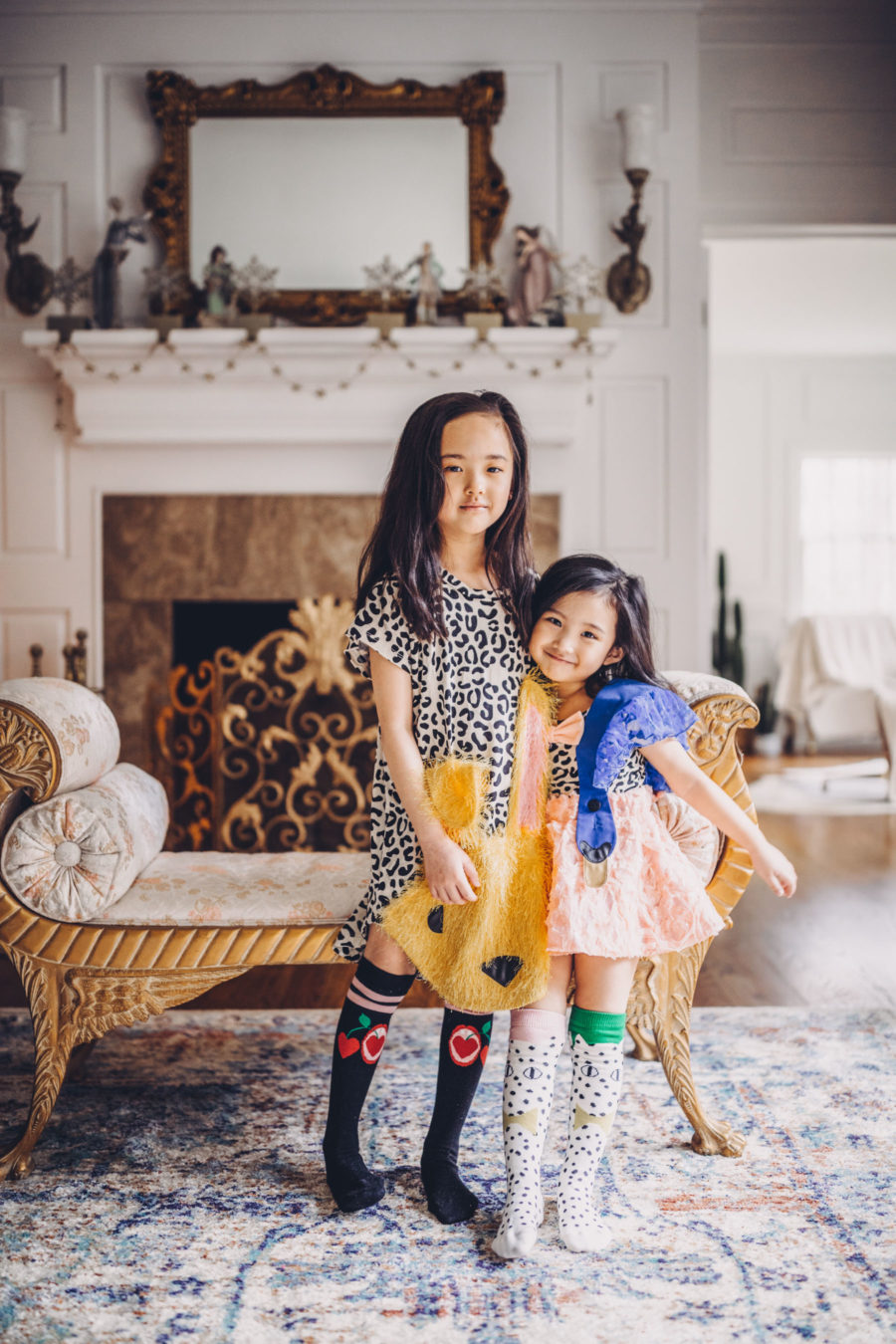 When I was little, I absolutely loved playing dress up and it's really no surprise Hazel and Capri are the same way.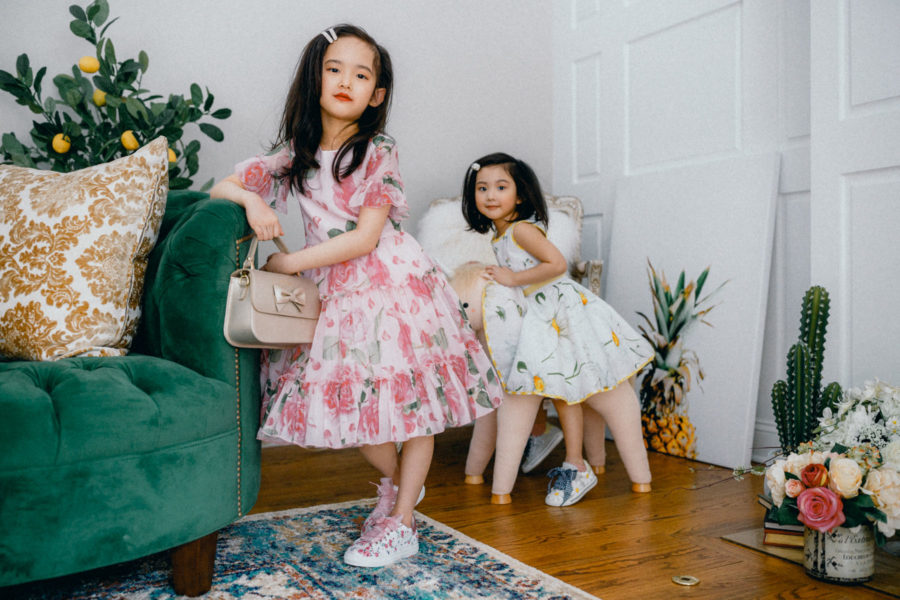 Have them get creative and style their own outfits! My kids love scavenging mommy's closet for fun accessories. Set up a runway in your home and have them model their best looks.
…

…
Visit the Library
If being trapped indoors becomes too insufferable, throw on your rain boots and take the family over to your local library. This is a really fun and immersive way to spend a few hours together. My kids have so much fun choosing a selection of books to bring home with them. Plus, your library might hold weekly activities that will get them engaging with children their own age!
Make a Time Capsule
ICYMI, time capsules are basically containers filled with memorable things like photos and letters. It's then hidden away (or buried) to be opened by your future self. I've always loved the idea of having kids write a letter to their future selves about their favorite hobbies, memories, and vacations. It's a great way to preserve those precious memories.
…
These are just a few ways you can have some quality family time the next time you're trapped indoors! What are your favorite rainy day activities?