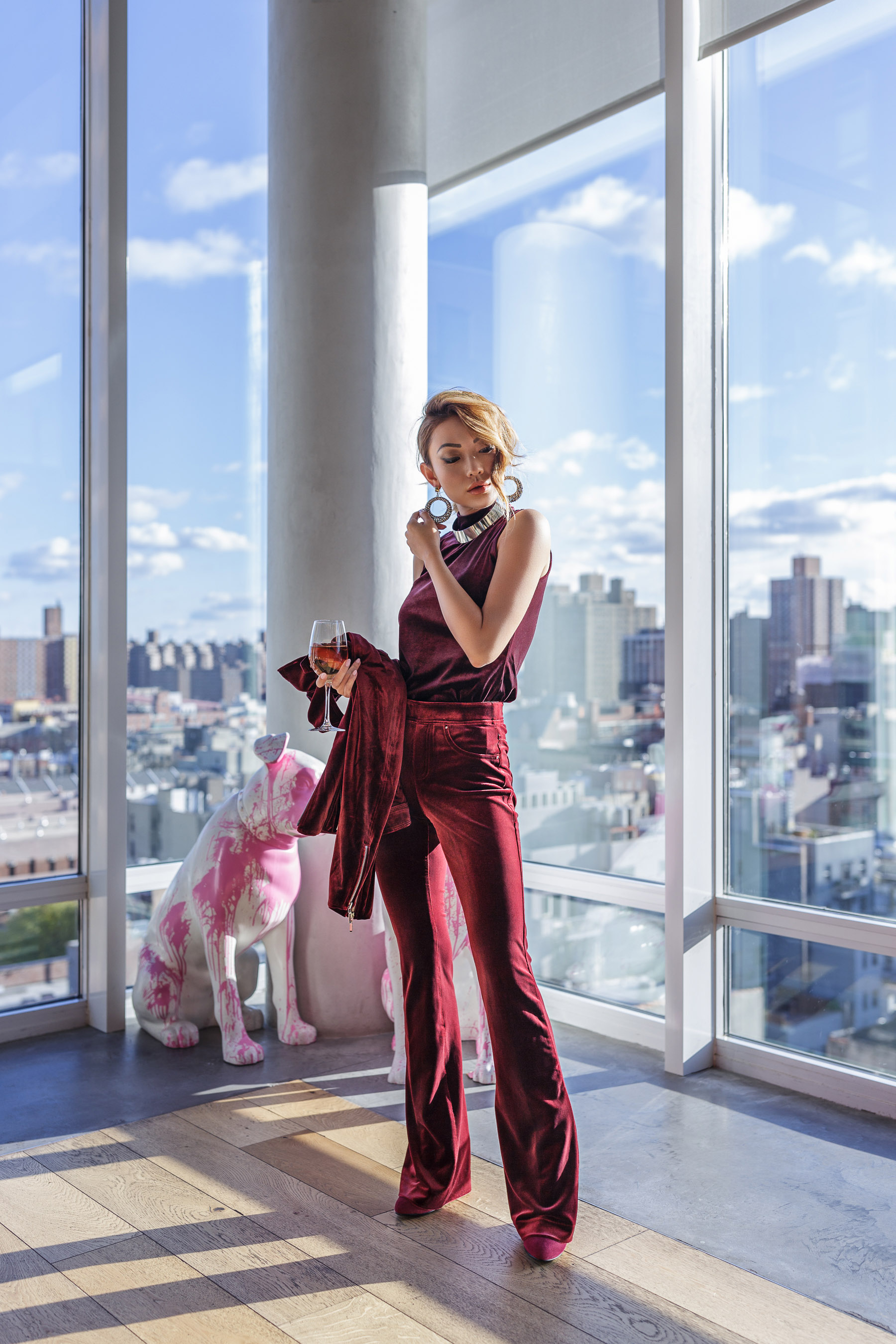 Pants: (similar here) | Top: (similar here) | Jacket: (similar here) | Necklace: (similar here) | Earrings: (similar here)
T
he weeks are flying by which only means we're inching closer and closer to Christmas and the New Year! You can always reach for
metallic or sequin pieces
 in times like this – just as I did a few posts back because they will always be on par for the holiday season. However, if you're eyes are tired of all the glittery things, I totally understand. Let's revisit a few more options that may not be so obvious. Hopefully, these will give you great inspiration for pulling some festive holiday outfits together for the remainder of the season.
…

…
Whether you're a jeans and t-shirt girl or the go-all-out type, get ready to look your best despite the holiday rage with these gorgeous festive holiday outfits to try.
Photo by Pinterest
T

uxedo Dress
Looking for a novel piece to startle at your next cocktail party? The tuxedo dress is one try! It looks like a blazer worn as a dress. I find this style professional without the office vibe – and it's not too sexy either. It bares just enough skin and accentuates the body where I like. You can wear it with pumps, booties, or minimalist sandals and you'll look flawlessly unpredictable.
…

…
G

ilded in Gold
I don't know if it's just me, but everyone seems obsessed with silver these days. When I see the word "metallics", I just associate it with silver. Why not change it up a bit and go for the gold? A gold slip dress or lurex jumpsuit will have all eyes on you. You'll look as vivid as that golden Christmas tree!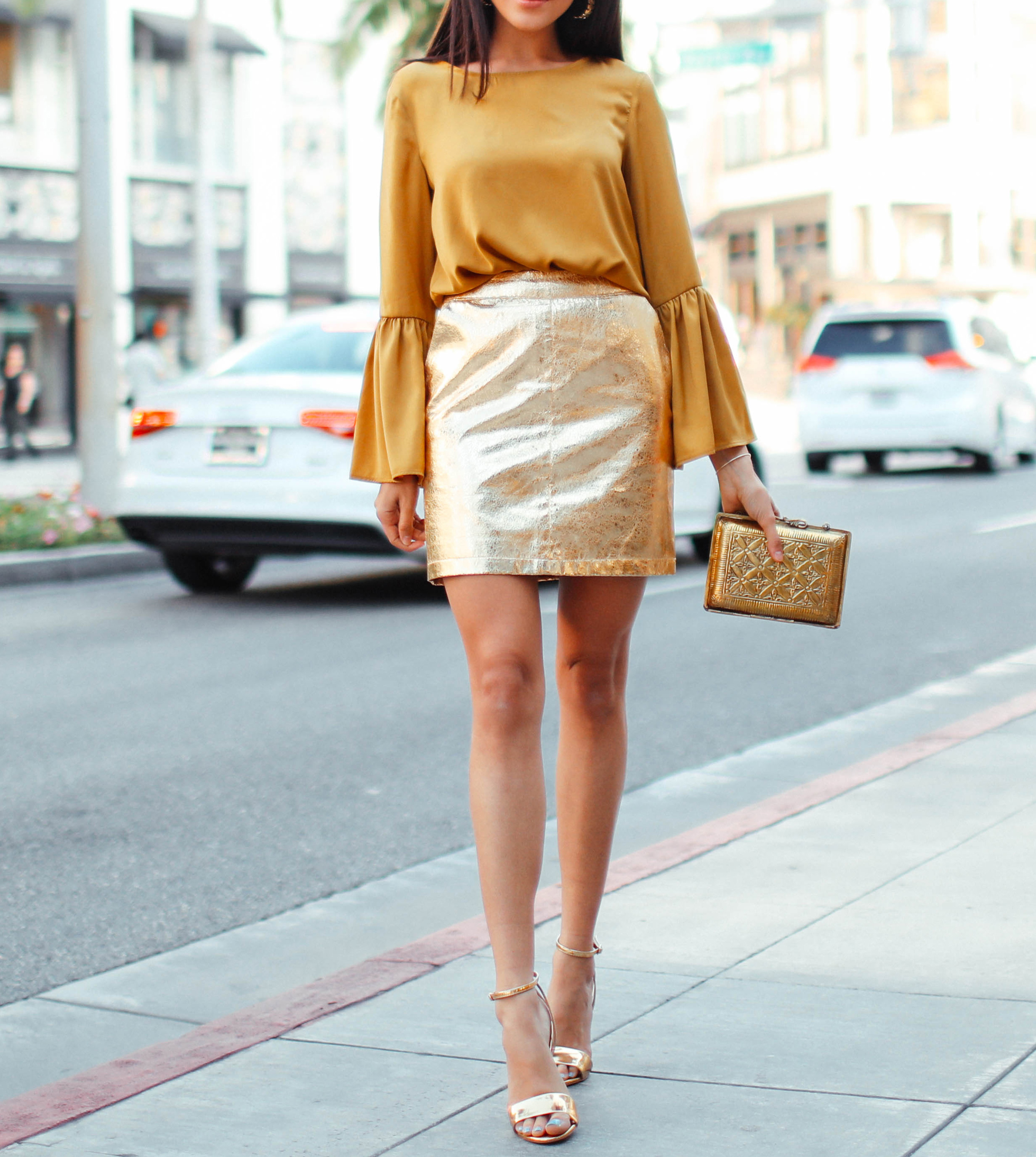 Photo by Pinterest
…

…
R

ed Hot
Despite being the trendiest color of 2017, red will always hold high relevance for the holidays. Pieces as simple as a slinky red skirt or even red patent leather heels have an intrinsic Santa's elf effect – not in a bad way of course. As we all know, red for the holidays makes everything more festive and jolly. Just look to statement jewelry or strappy heels to keeping it sexy and elegant. And cover up with a fur or maxi coat to keep toasty.
…

…
Photo by Harper's Bazaar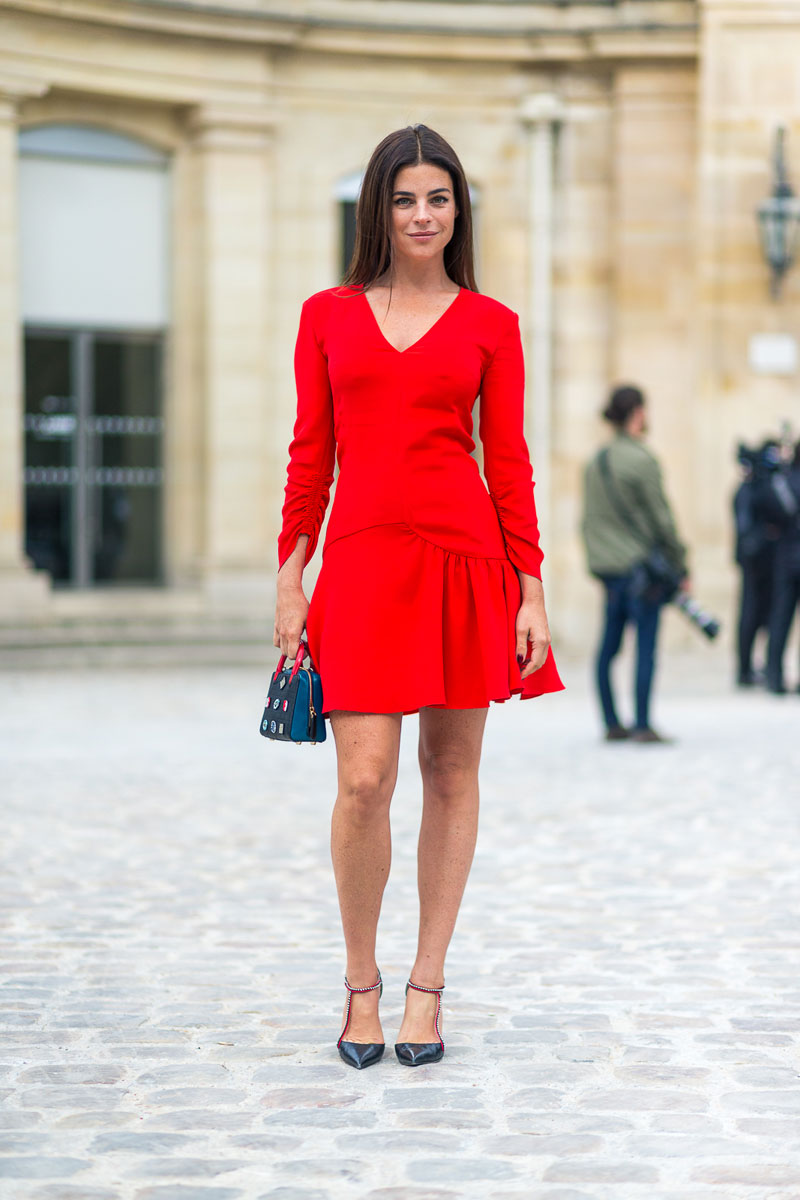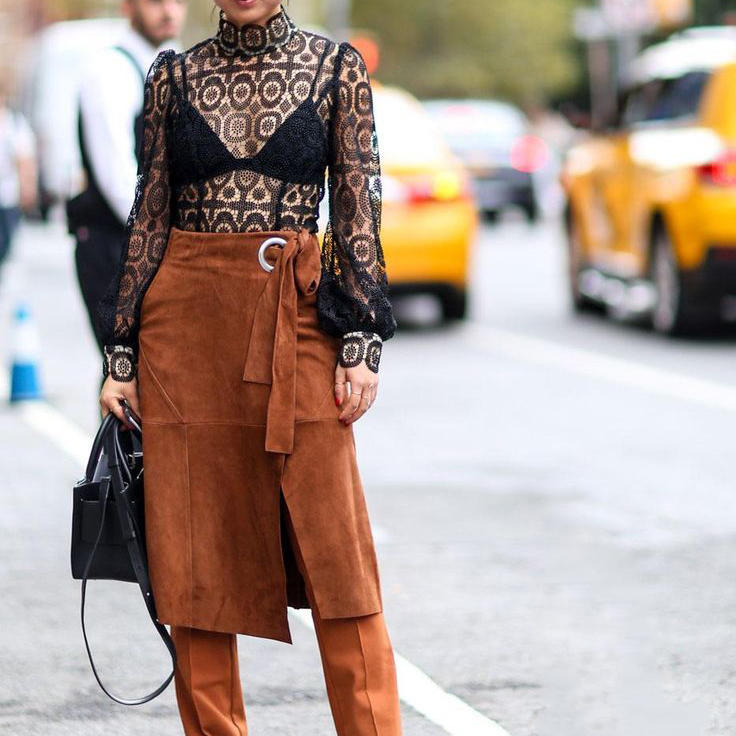 Photo by Pinterest
S

heer Lace
Lace never goes out of style, but it can be too flirty feminine or romantic for some. That's when I love mixing sheer lace pieces with edgier ones, like a leather skirt or green velvet trousers. Lace has a way of sweetening up the naughty side of any ensemble – perfect for my not-so-girly girls. Experiment with lace if you don't feel like going all out!
…

…
F

eathery Seduction
A few inklings of feather have a way of lending a hefty dose glamour. Just think a feather dress, feather-adorned heel, or a feathery clutch – those small furry additions might just be the antidote to your festive holiday outfit needs. Remember that there is no better time to try all those trends you probably found a little outrageous than the holiday season!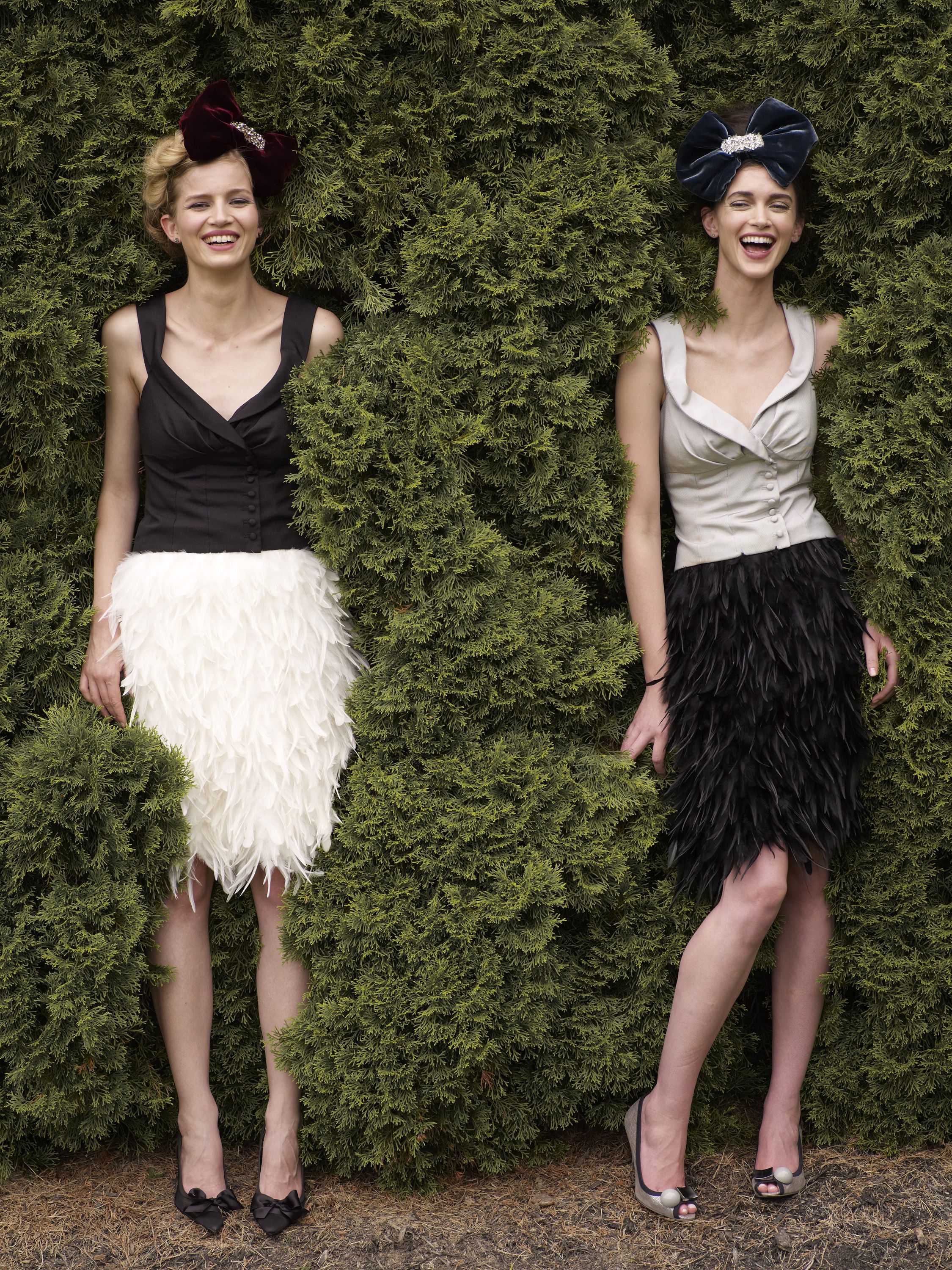 Photo by Vogue
…

…
What festive holiday outfits are you wearing this year?