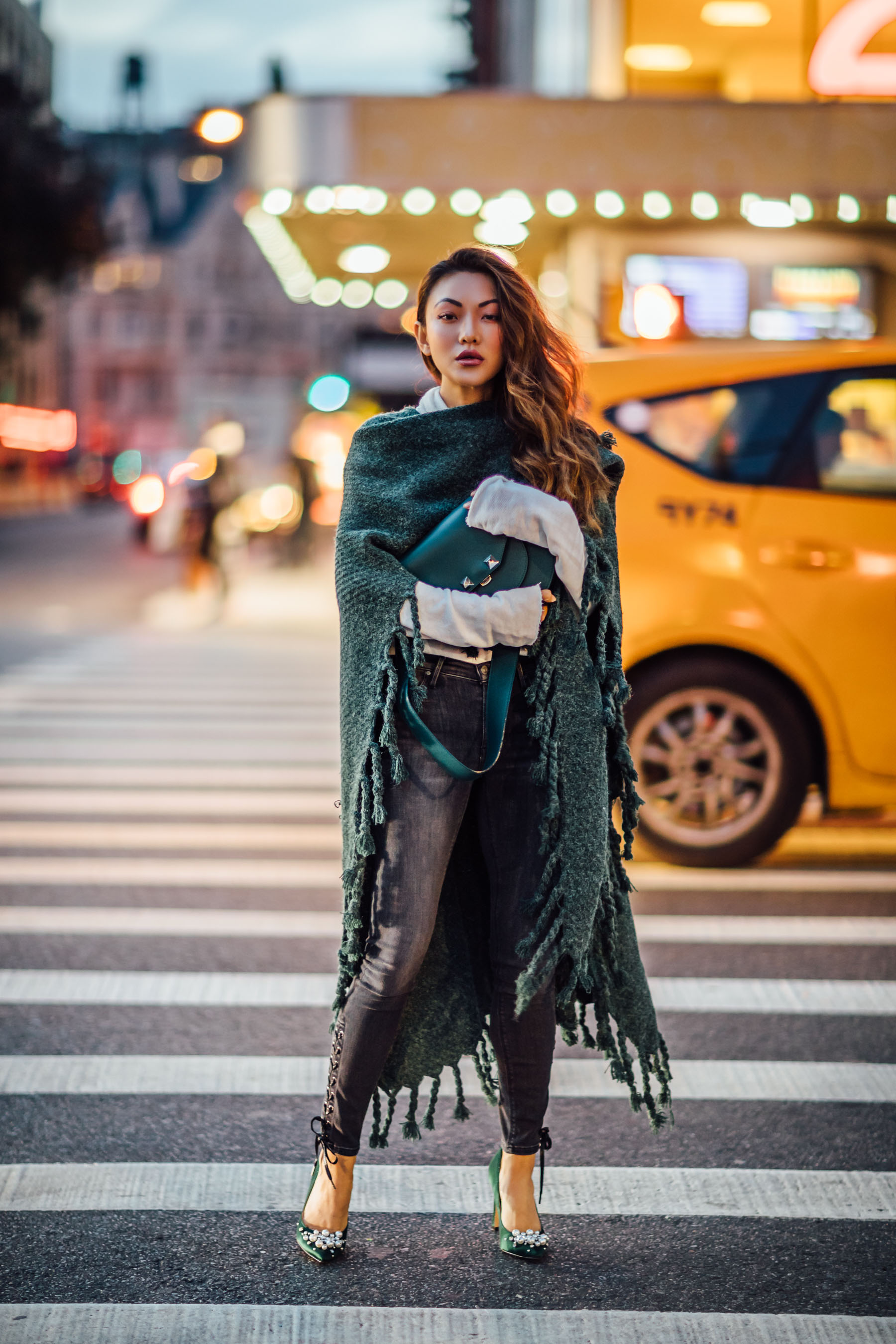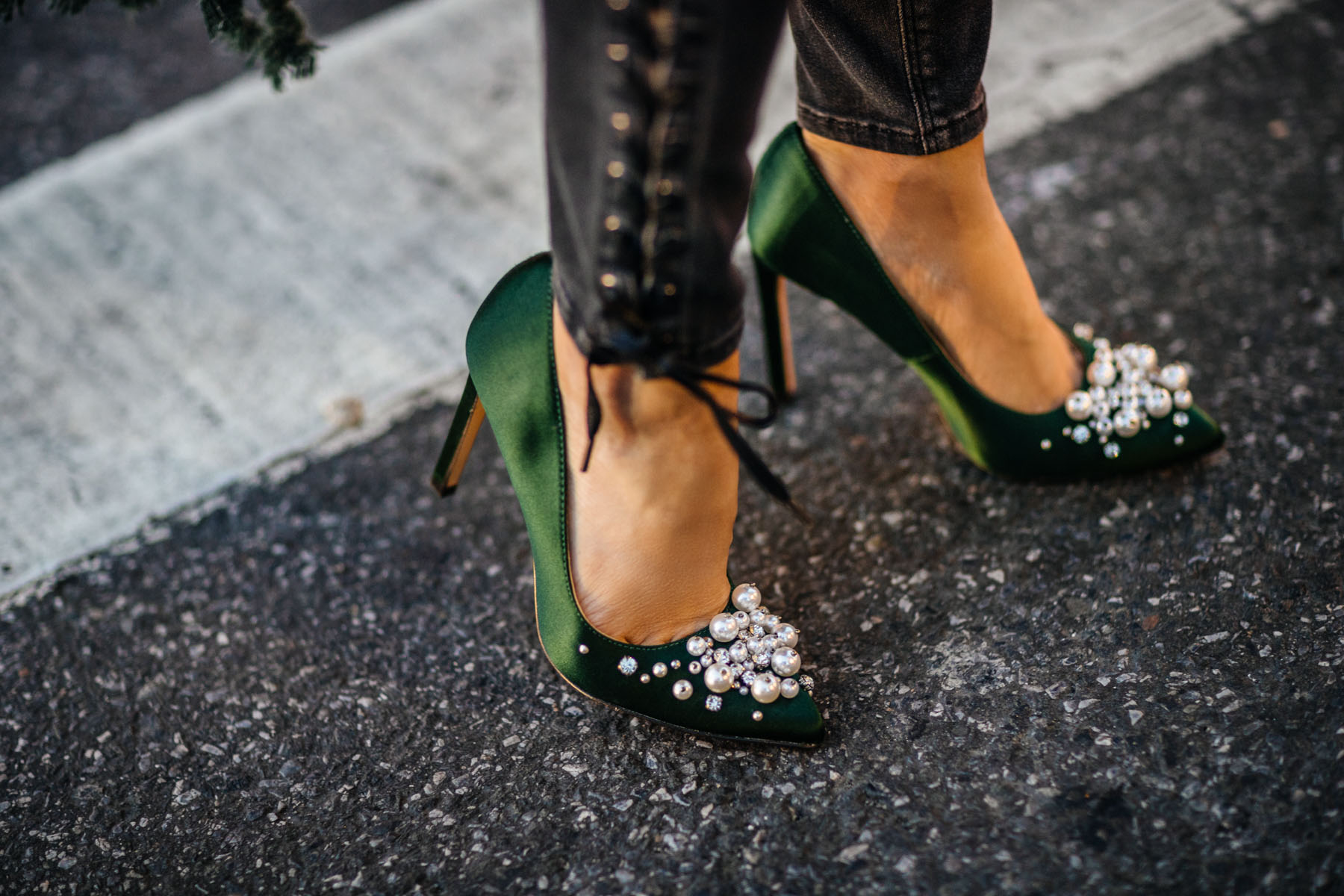 It's the small details that bring a basic look to life…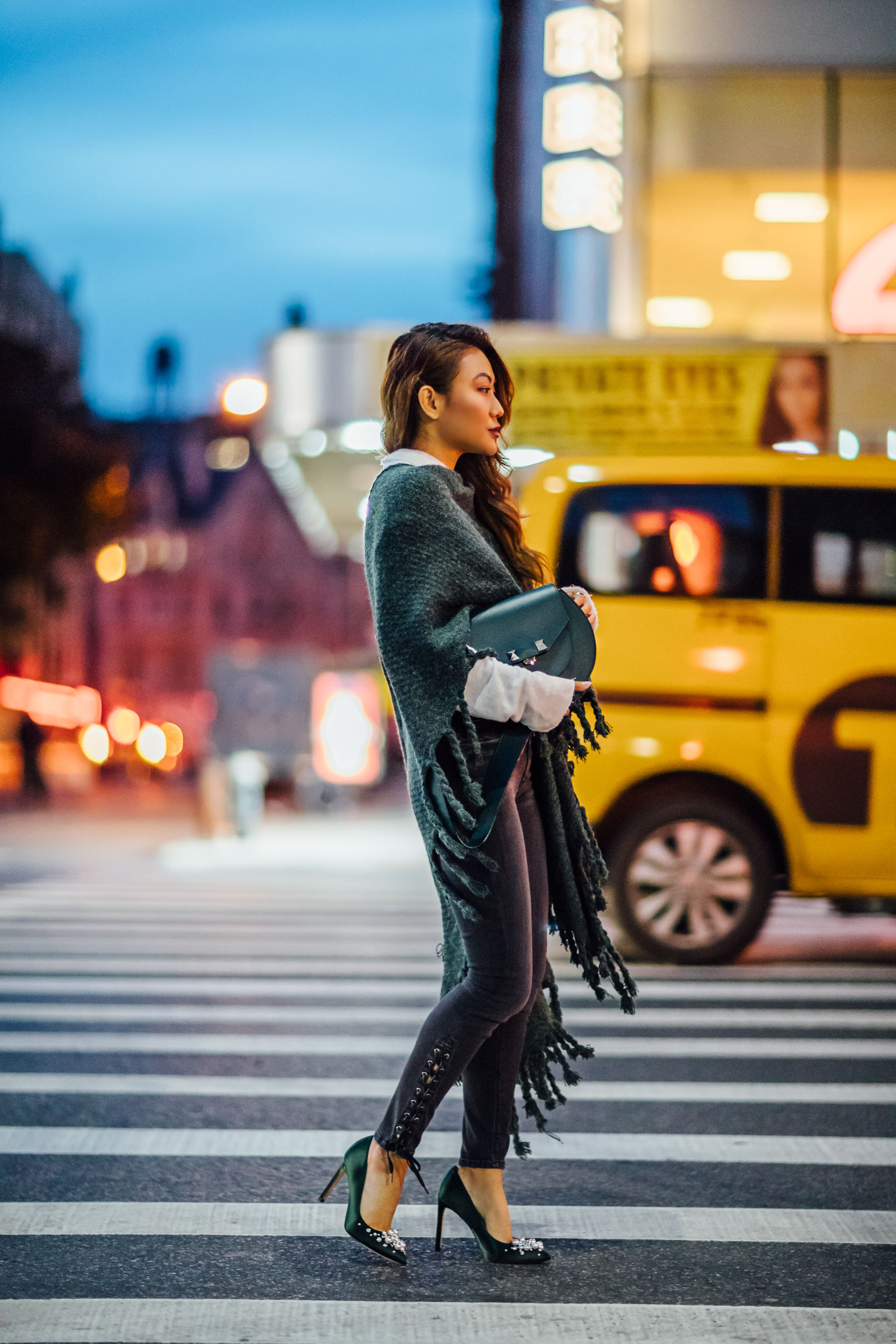 Kimono: (similar here) | Sweater: (similar here) | Jeans: Mavi | Shoes: Nine West (similar here) | Bag: Salar (similar here and affordable version here)
T
oday's fashion lesson is all about paying attention to the smallest things that can take you a long way. Remember that fashion can be more about the specific pieces that make up an outfit rather than the entire outfit itself. This could be an oversized statement earring or a flashy new handbag – whatever you want to highlight. It's an excellent way to make fashion fun againaside from
adding color to your winter wardrobe
. I highly recommend you to always look for interesting fashion details to elevate your favorite basics.
…

…
Here are my 5 favorite fashion details that always takes an outfit from drab to fab: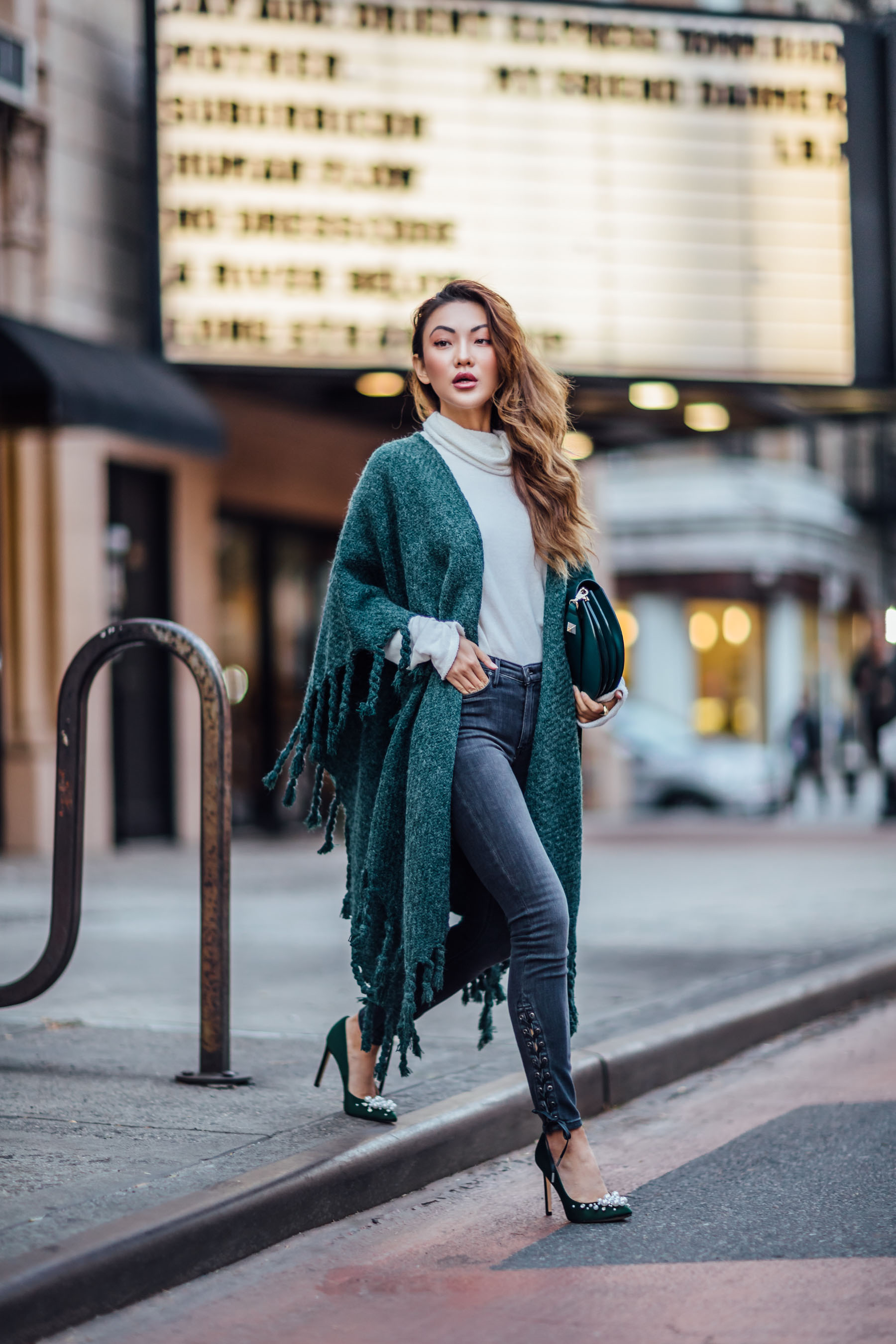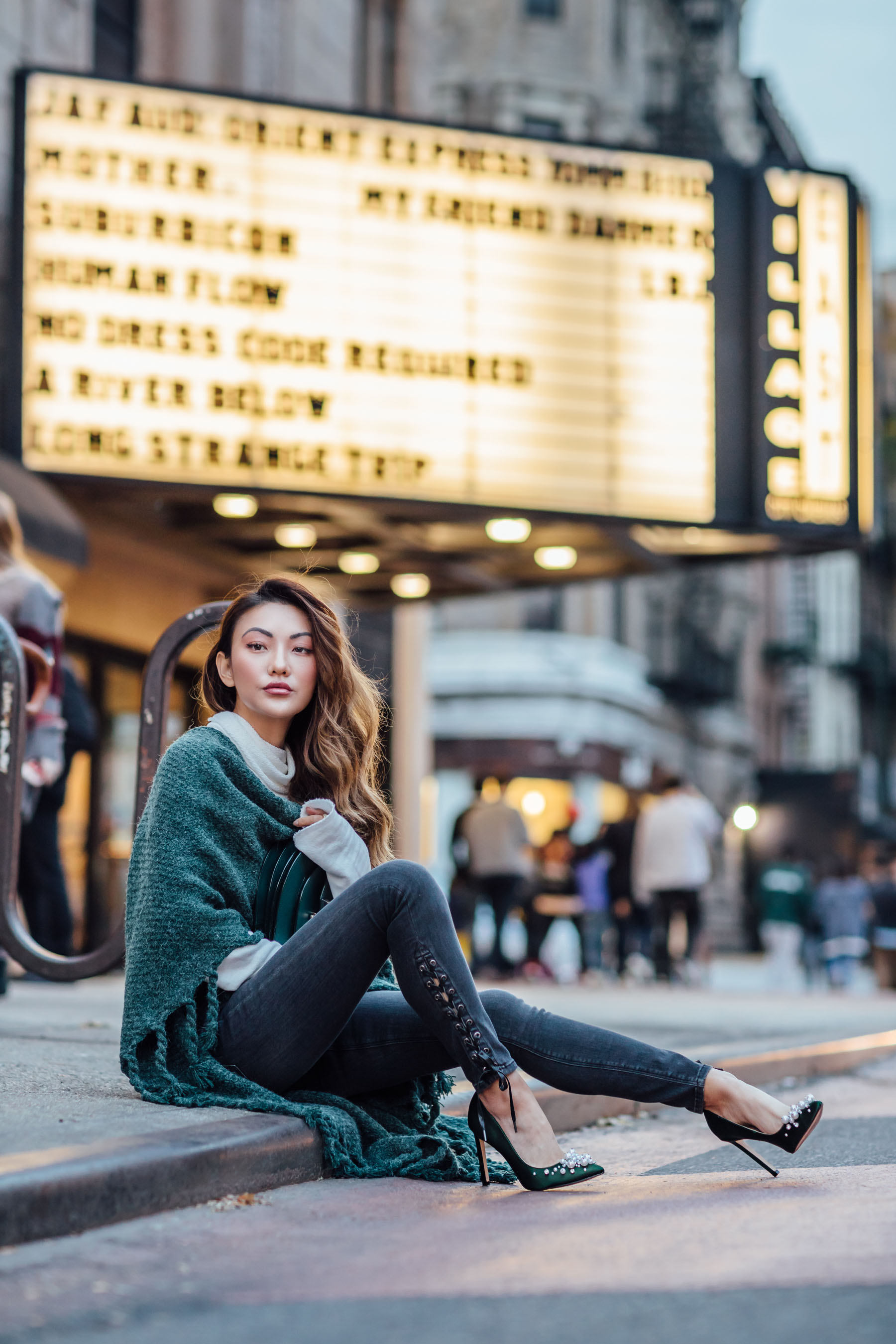 1. Fringe
In case you missed it, there was a slow resurgence of fringe at the beginning of the season, and I'm suspecting it to accelerate through Spring. From full-blown fringe details on dresses to accessories – and even embellished styles – I'm a fan! In this outfit, I wore a fringe knit kimono, which made me fall in love with the robe trend all over again. I admit that I got kind of got tired of seeing the silk and velvet versions – and the fringe details made it completely fresh.
…

…
2. Lace-Up
Lace-up details were once intrinsic to risqué corsets and lingerie, but that's no longer the case. Try adding this detail to everything from basic knit tops to dresses, and trousers. It's a great way to make old things feel new.
And I just love the effortless feel of the lace-up details on my jeans, especially when juxtaposed with my sparkly, gitzy heels! The lesson here: When in doubt, stitch it up!
…

…
3. Embellished Shoes
Tired of plain boring shoes? Stand out with embellishments whether you're into oversized buckles, pearls, or studs. And take them in silk or satin. No matter how you like them, embellished shoes are on the rise – and now's the perfect time to put your best foot forward. The detail makes a statement but is also very wearable, so you don't need to pile on many accessories. I personally find them very modern, quirky, and cool.
…

…
4. Geometric Bag
I'm also loving graphical, geometric bags like the round one I'm carrying. It makes a great alternative to your usual work tote. My favorite thing about it is that it exudes a minimalistic vibe but can be exaggerated through a bold color (like green). I've rounded up a few great options below for every budget and aesthetic!
…

…
5. Oversized layers
Layering isn't just an essential for winter, it's an easy way to add individuality to your personal style. Long sweeping garments are nothing new but go for the oversized fit to make it feel different. I don't foresee kimonos, dusters, or long-line cardigans going anywhere anytime soon, so if you've already been on that trend, leave the polished look behind and gain appreciation for oversized layers.
…

…
What are your go-to fashion details to elevate your favorite basics right now?