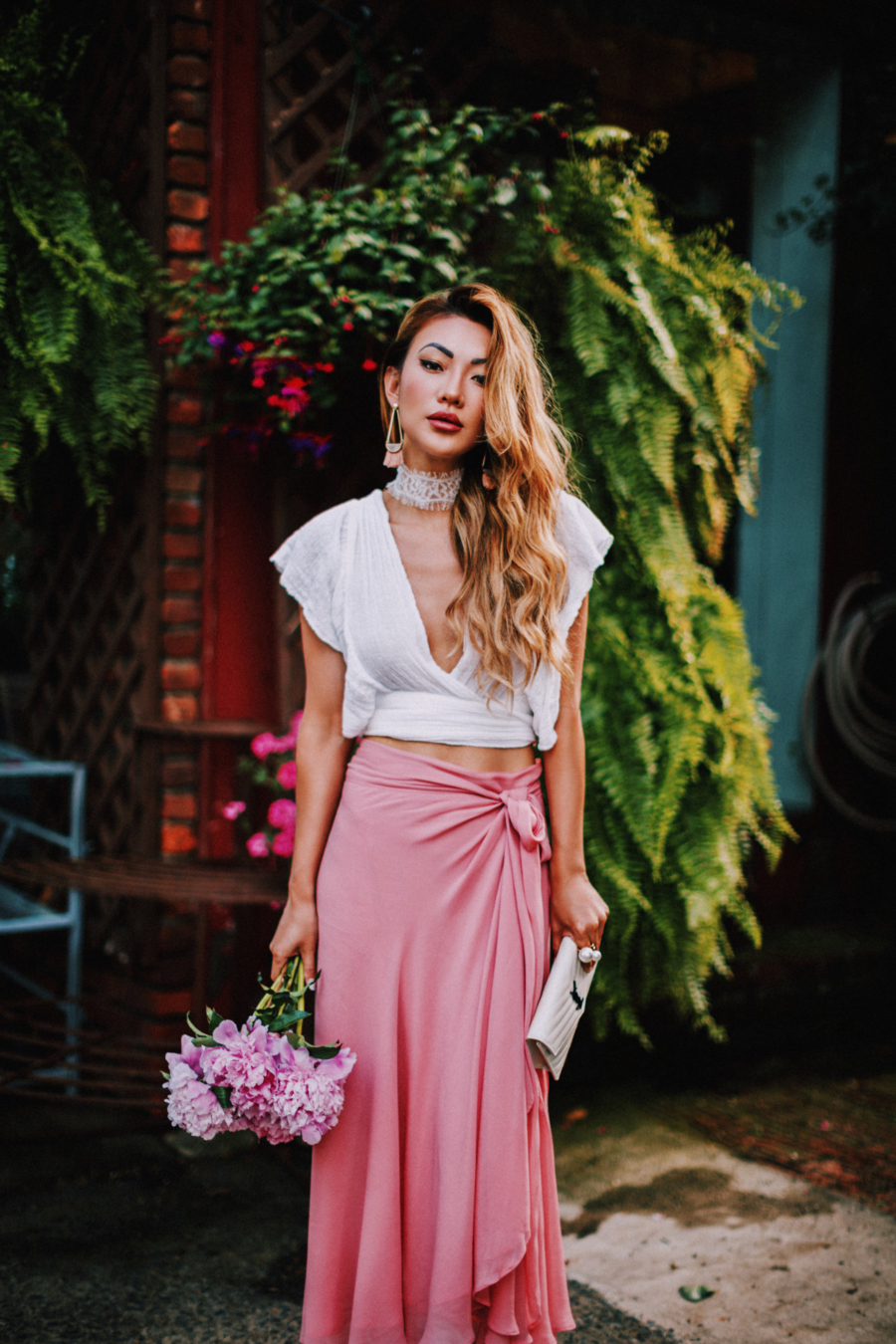 Wrap Crop Top Similar | Pink Wrap Skirt Similar | YSL Clutch | Lace Choker Similar
W
hen it is sweltering hot during the summer, I always find myself gravitating towards either a dress or some sort of crop top outfit combination in order to stay as cool as possible. Crop tops are so fun and are easy to style casually or for a night out. However, I have come to learn that some of the best crop tops are not the most obvious ones.
…

…
Next time you are out buying crop tops for summer, consider expanding your search to encompass pieces such as sports bras, bikinis, button downs, and scarfs for an even broader selection of crop tops. A lot of these are great alternatives are not only cute, but can help you stay cool this summer!
Sports Bras
Due largely in part to the athleisure trend that does not seem to be going anywhere anytime soon, there are so many sports bras that can be worn in non-workout related situations! In order to find a sports bra worthy of an everyday outfit, try and look for one with more unique details or features. For casual outfits, you can pair your sports bras with boyfriend jeans or with a mini skirt for something more nighttime appropriate. You can even layer the look with overalls as I did during Coachella in this photo.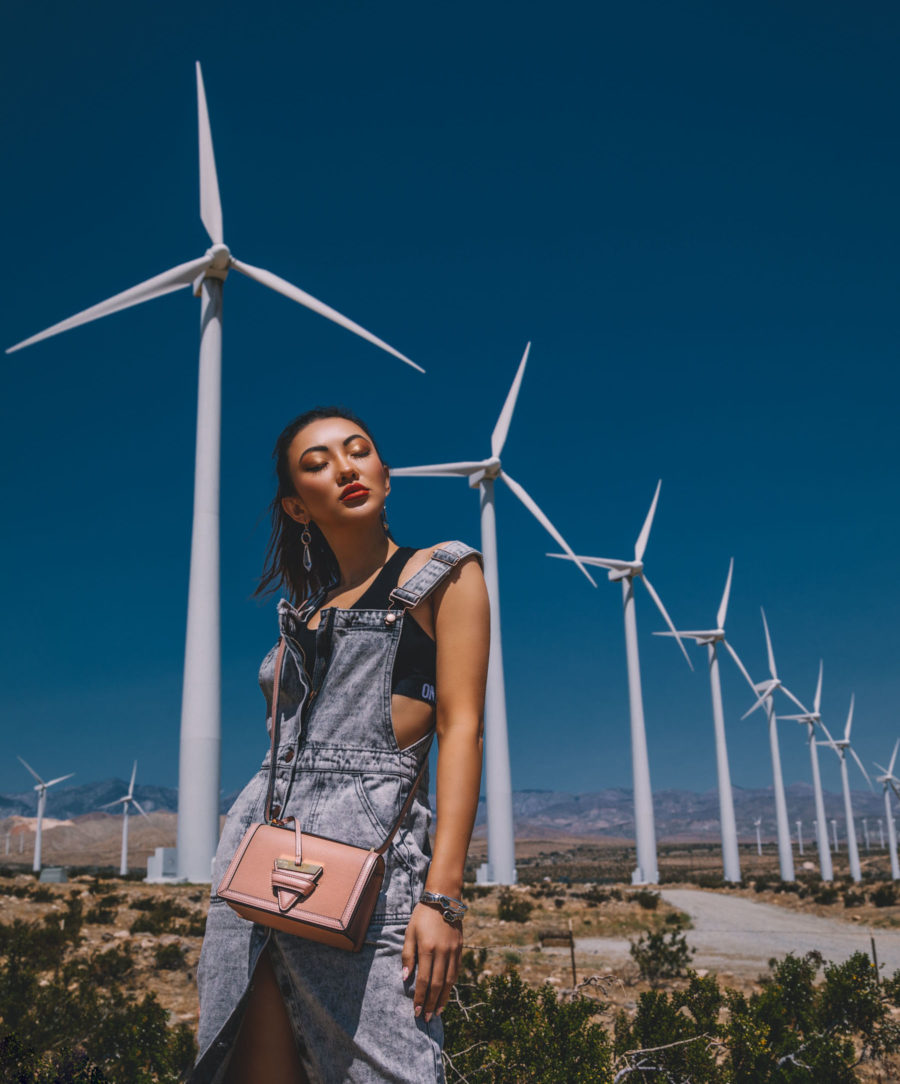 …

…
Button Down Tops
No crop top? No problem. Take any button down top that you own, roll it from the bottom up to the smallest part of your waist, and tie it at the center. Fasten a few buttons if needed – and there you have it, a makeshift crop top. This looks great with cut offs or high waisted jeans and also adds a bit of volume to your outfit especially if you go with an oversized shirt. Another way to wear it is to fasten only the first few buttons and leave an open slit at the mid section as we saw at Alexander Wang seasons ago.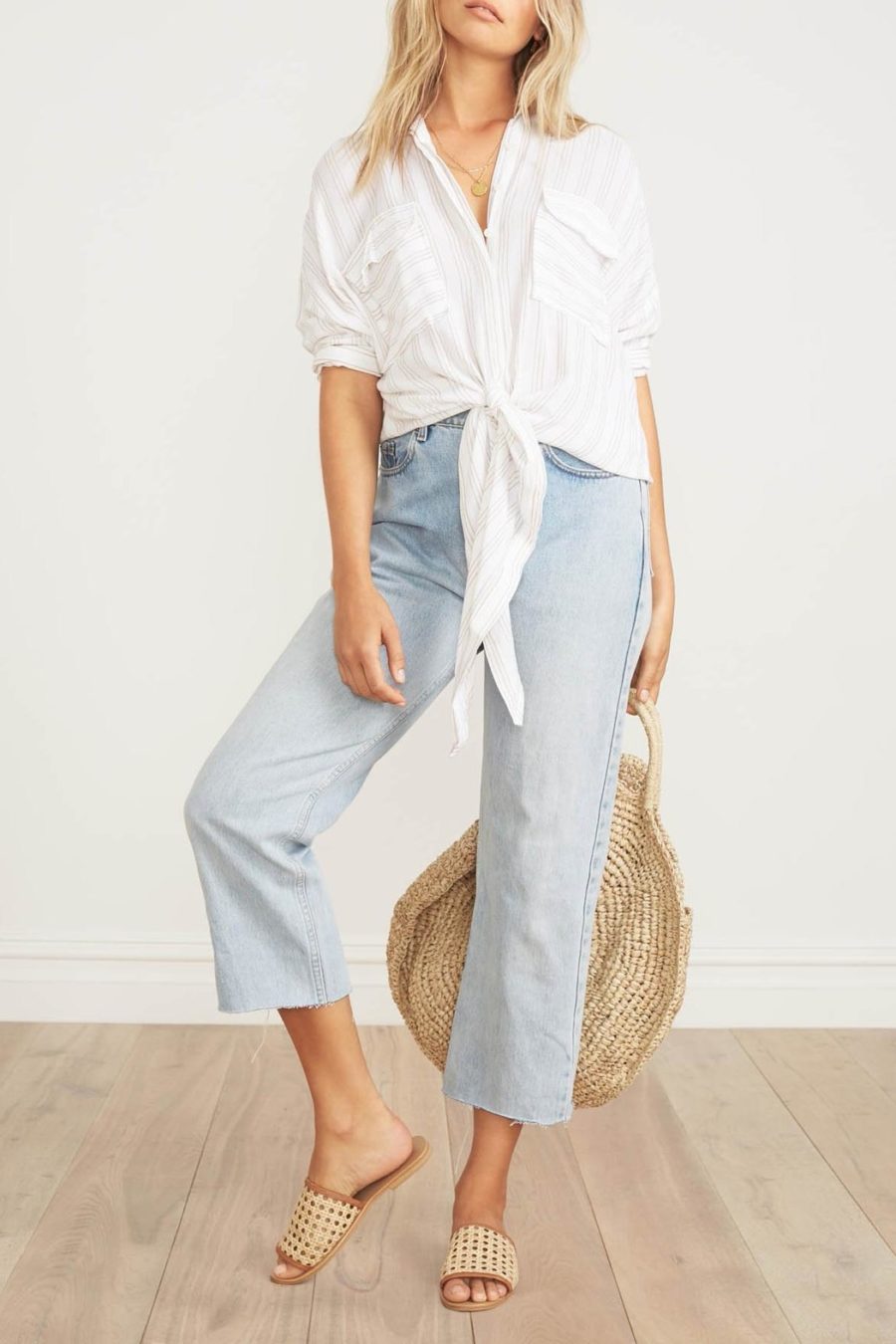 Photo by Faithfull The Brand
…

…
Bikini Tops
Obviously, bathing suits and summer go hand-in-hand, so why not maximize your poolside attire by extending it into your casual wear. Bikini tops can double as the perfect crop top alternative, allowing you to get more mileage out of your swimwear. Like the sports bra, you can pair with any high waisted bottom. If I go this route, I prefer a more minimalistic top with a little more coverage like the one below. Similarly, you can also don your one piece bathing suits as a bodysuit to take it a step further!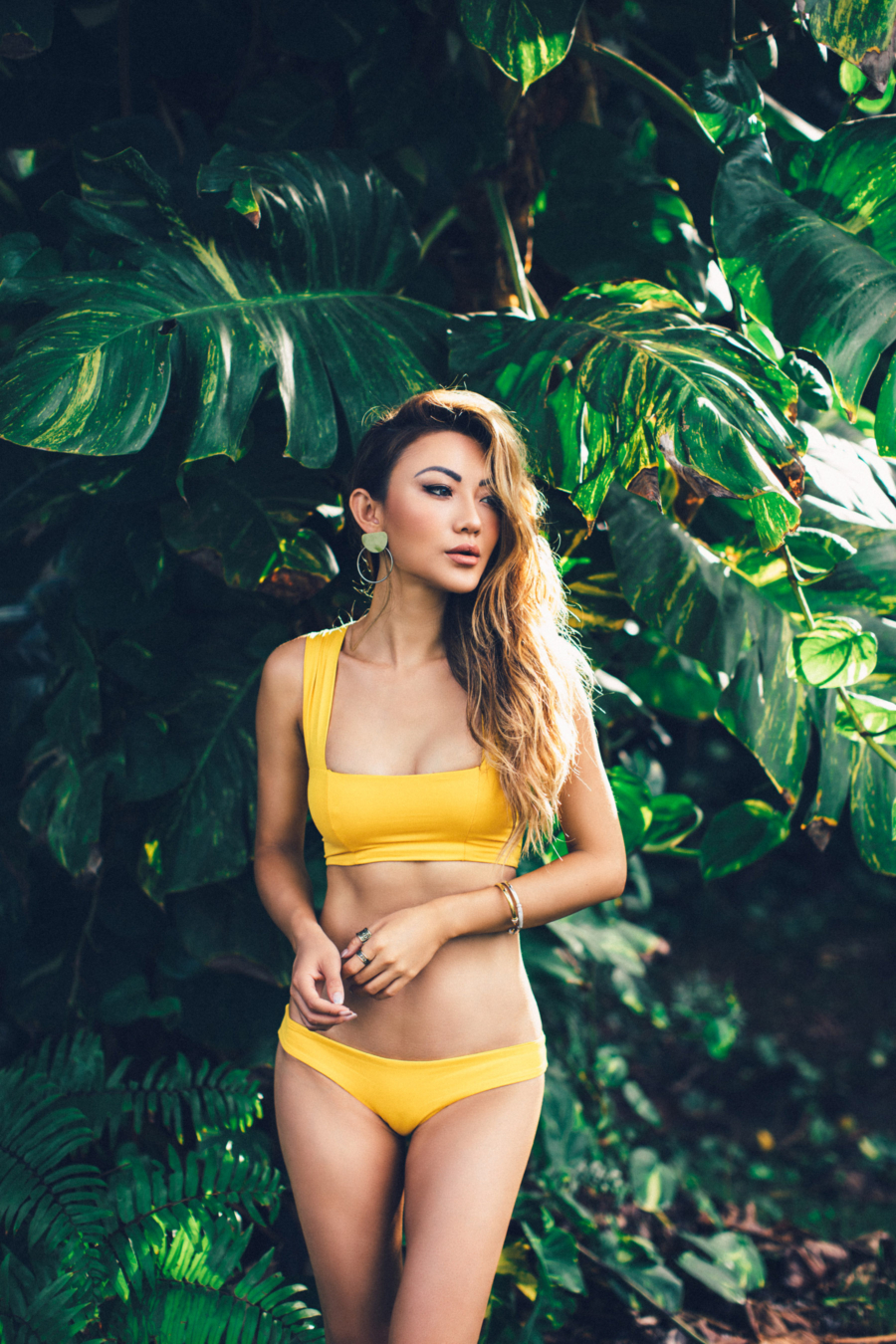 …

…
Scarves
Lastly, scarves are another stylish alternative for the summer. You would be surprised at the multitude of ways you can artfully tie and knot a scarf to be worn as a crop top. Wear this to festivals, as a beach cover up, or with linen pants to run out and about. Personally, I find square silk scarves tend to just elevate the crop top look and are the easiest to manipulate. You can also layer over a t-shirt for something that reveals a little less skin!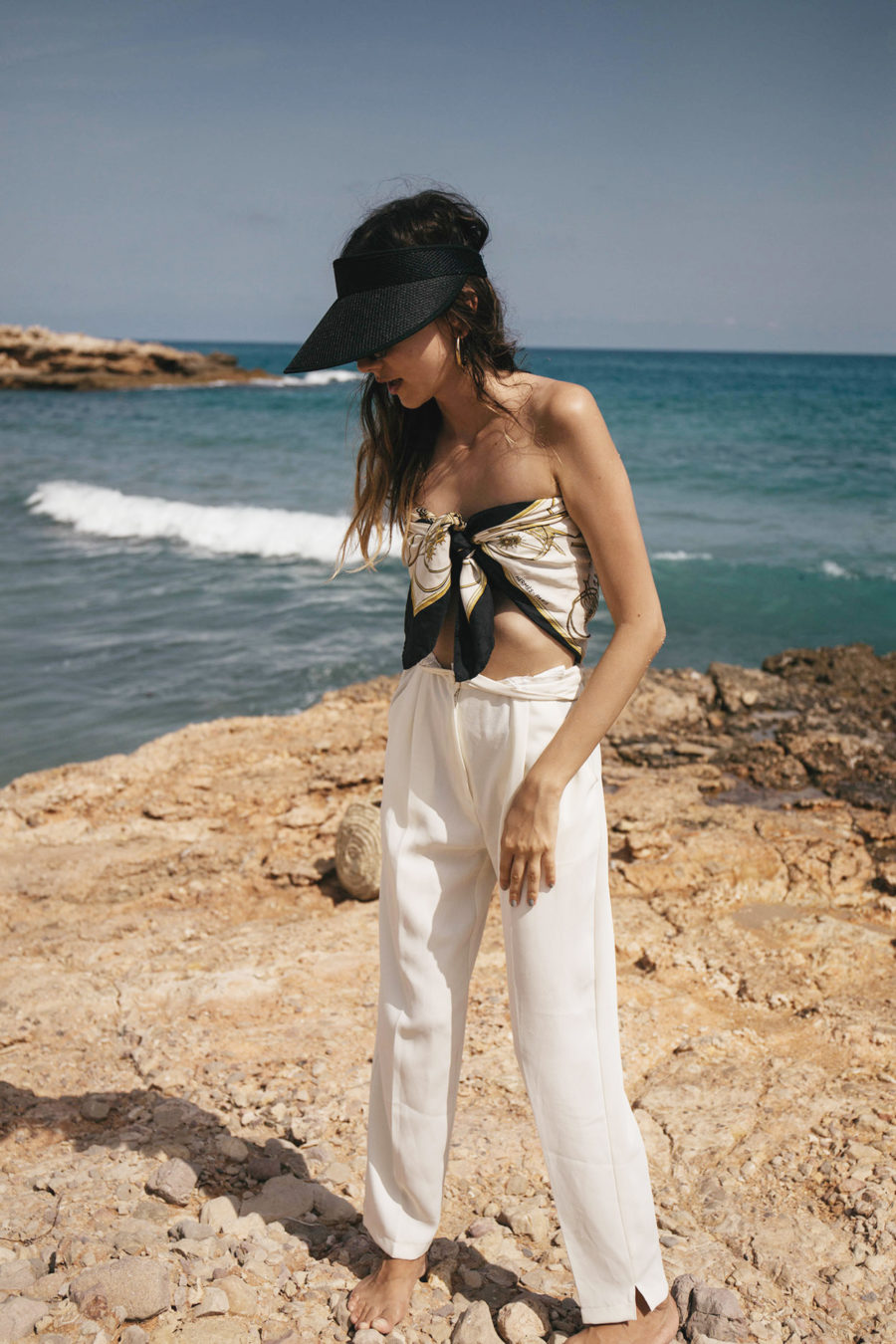 Photo by Pinterest
…

…
This is a super fun way to get creative with your summer outfits. Next time you look through your wardrobe or go online shopping, think about other ways you can maximize your pieces to get the most bang for your buck. Sports bras, button downs, bikini tops and scarves are the unexpectedly chic crop tops for summer.