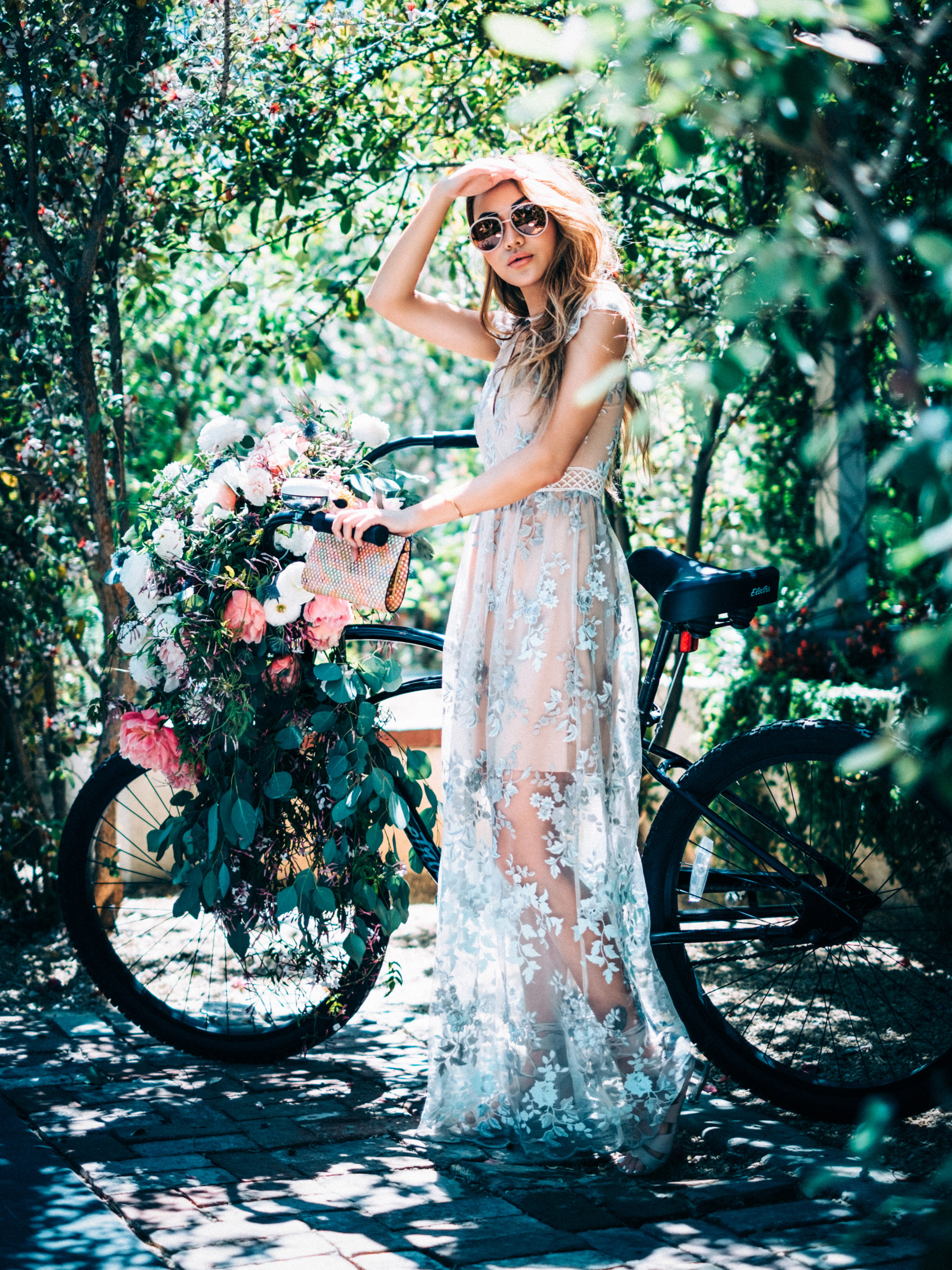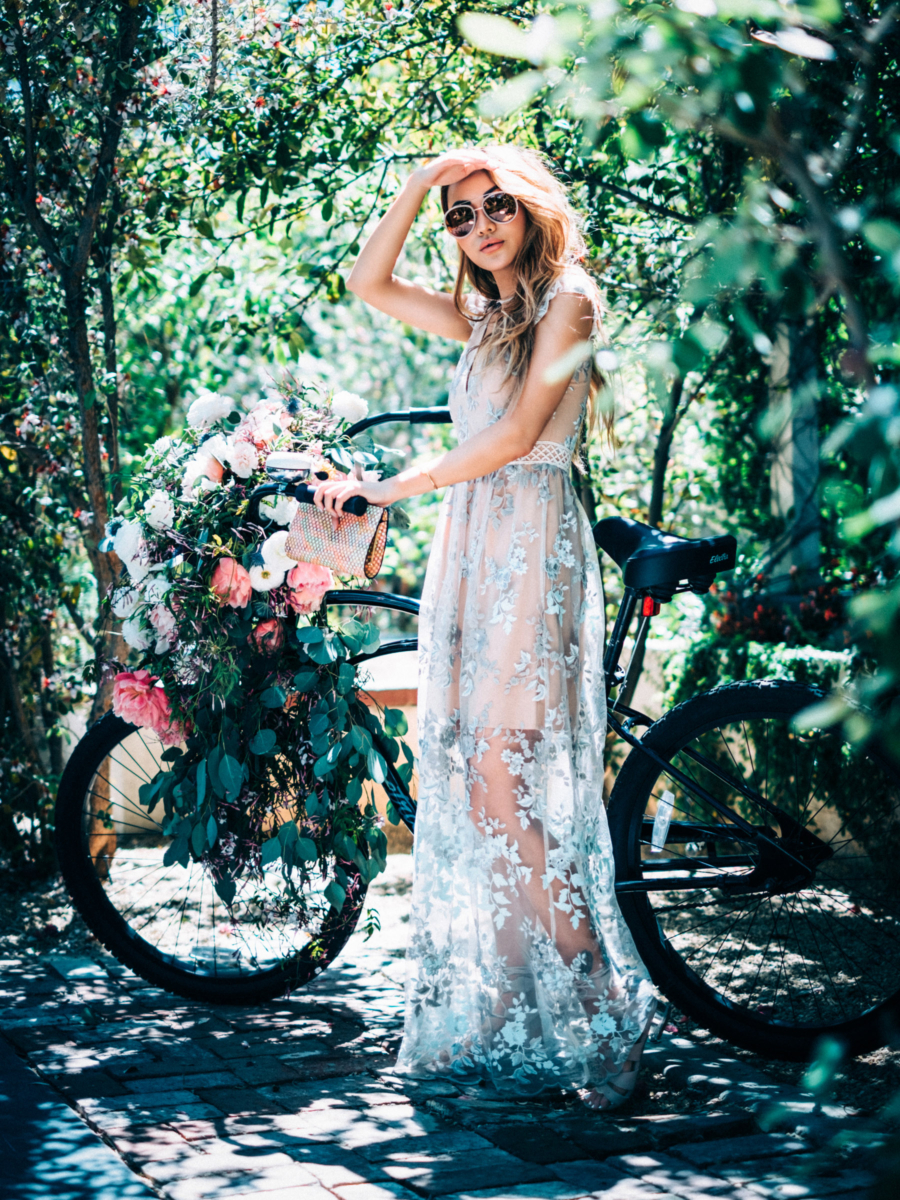 Dress: Wayf Oakfield (similar here) | Shoes: Steve Madden | Clutch: Milly | Sunglass: KENDALL + KYLIE | Accessories: Panacea Chokers + Treasure and Bond Cuff
I don't know about you guys, but I totally look forward to spring weddings. These occasions are perfect opportunities to showcase your best spring wedding dresses but it's important to make sure you don't take any attention away from the beautiful bride. Whether you have one spring wedding to go to or eight, it's difficult to find the right dress as a guest. So here are my suggestions for the easiest, trendiest, most elegant look you can wear as spring wedding guest!
…

…
Laced Minis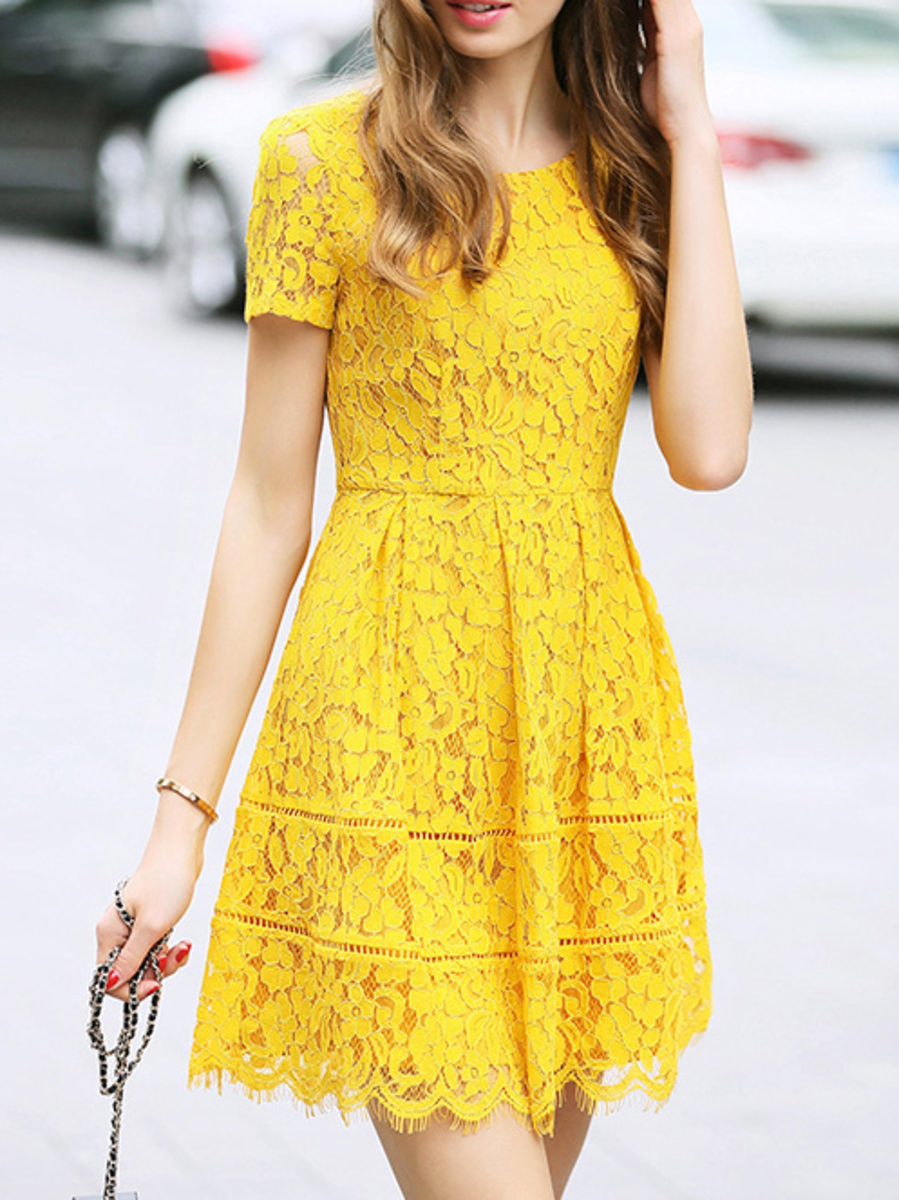 Photo by Shopcade
A laced mini in any color screams spring and paired with a pair of block heels and some shiny jewelry is the ideal look for a spring wedding. It's sophisticated and chic, but not over the top. The classy lace is just the right balance for a mini dress—it's the right amount of sexy for the occasion.
…

…
Satin Solids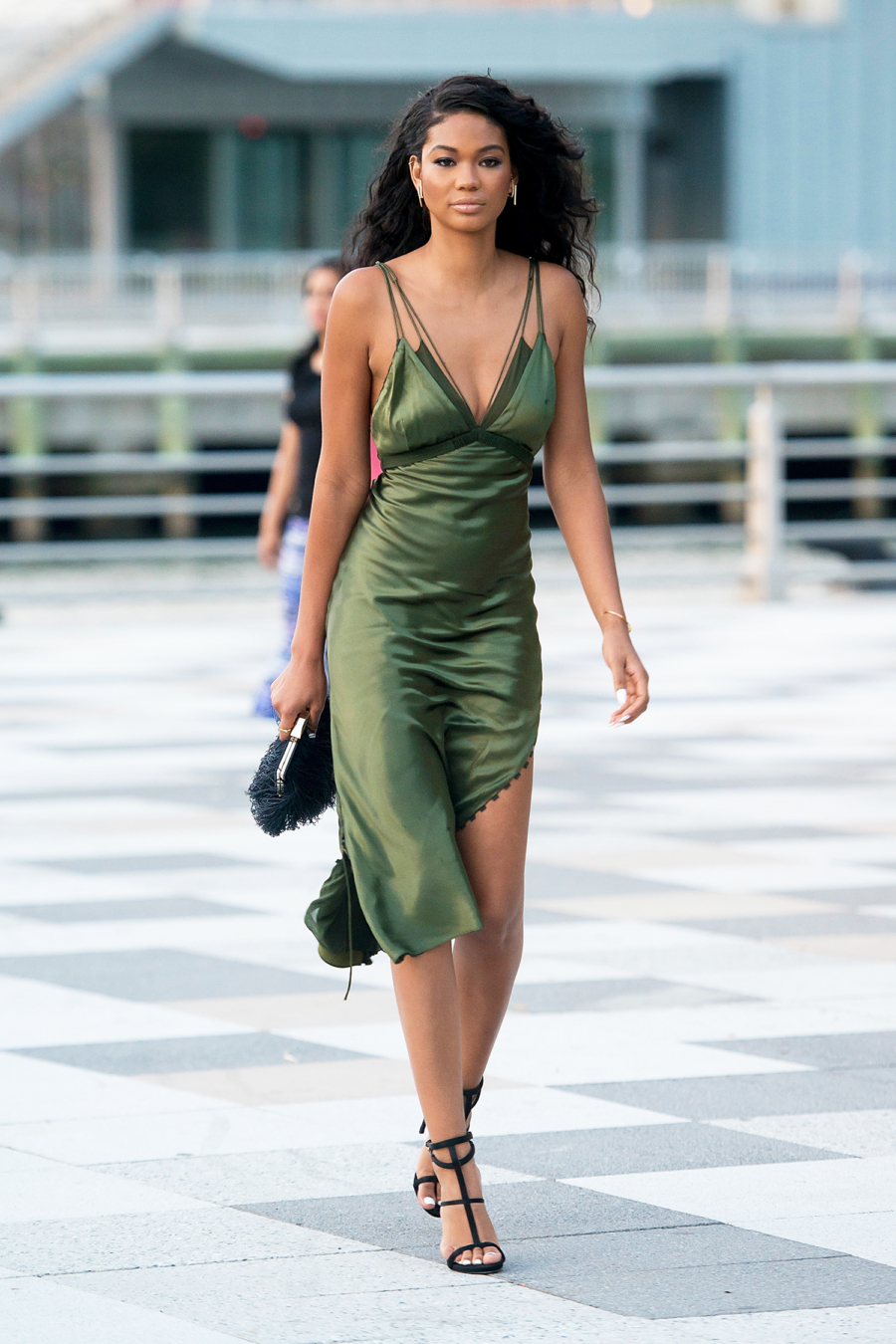 Photo by Pinterest
Obviously, I can't resist shiny things. So satin solid dresses make the list. Satin is such a strong statement on its own that it can get tacky in any other patterns and with any shiny accessories, so with a satin dress it's super important to keep it simple with a solid color and muted accessories. I recommend a pair of suede heels.
…

…
Wrap Midis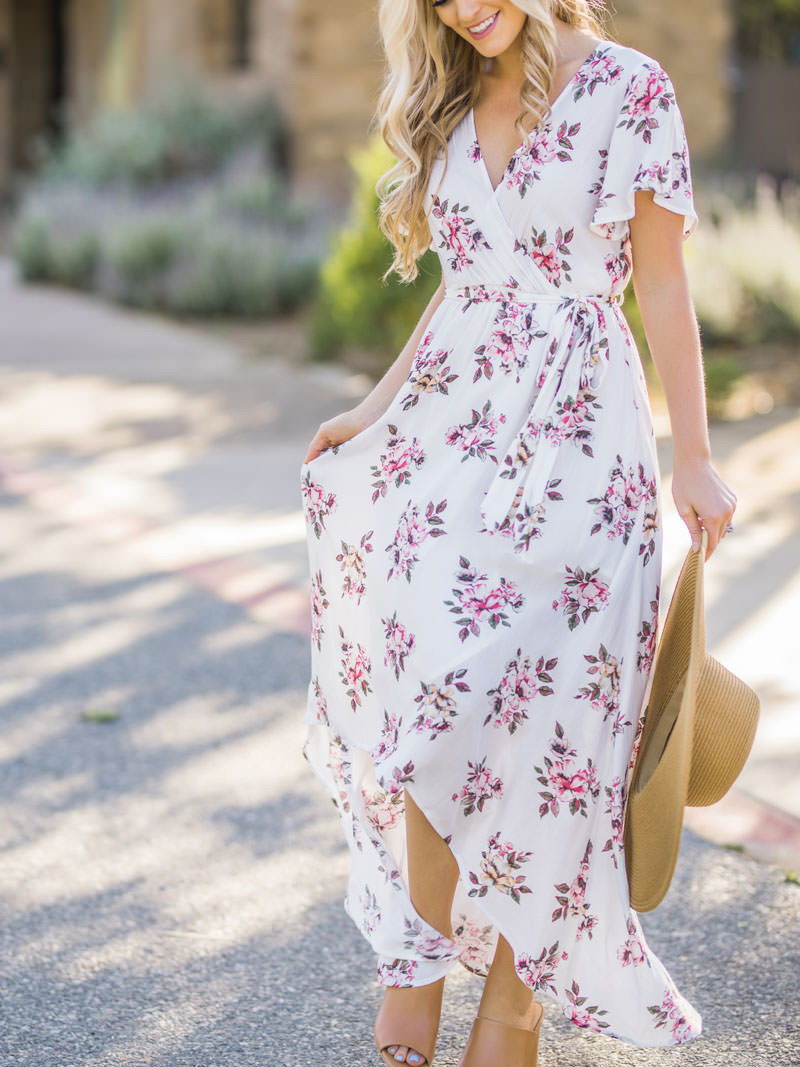 Photo by The Knot
Wrap dresses are flattering on pretty much everyone, and they're timeless. A wrap midi accentuates your figure and is a great investment because it will never go out of style I love a solid wrap midi paired with a crazy pair of shoes and some shiny, big jewelry.
…

…
Tulle and Sheers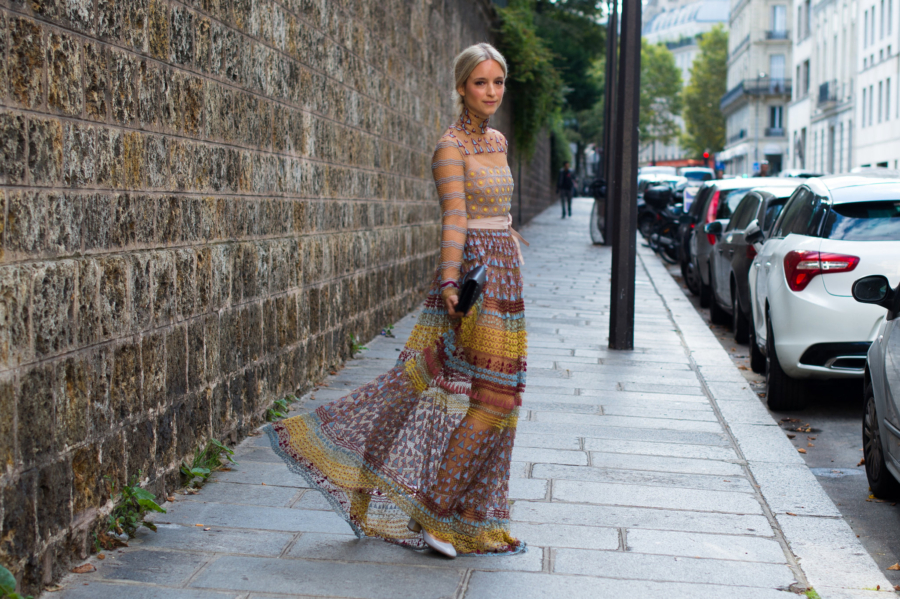 Photo by New York Times
There used to be sooo many rules for wedding guest attire. But now? Pretty much the only one – don't wear white. Duh! Any dress with a tulle slip or layer will make you look and feel like a princess without drawing too much attention from the bride, who is the real star of the show. Dresses with sheer details are super trendy right now, and there are so many styles and silhouettes.
…

…
Floral Maxis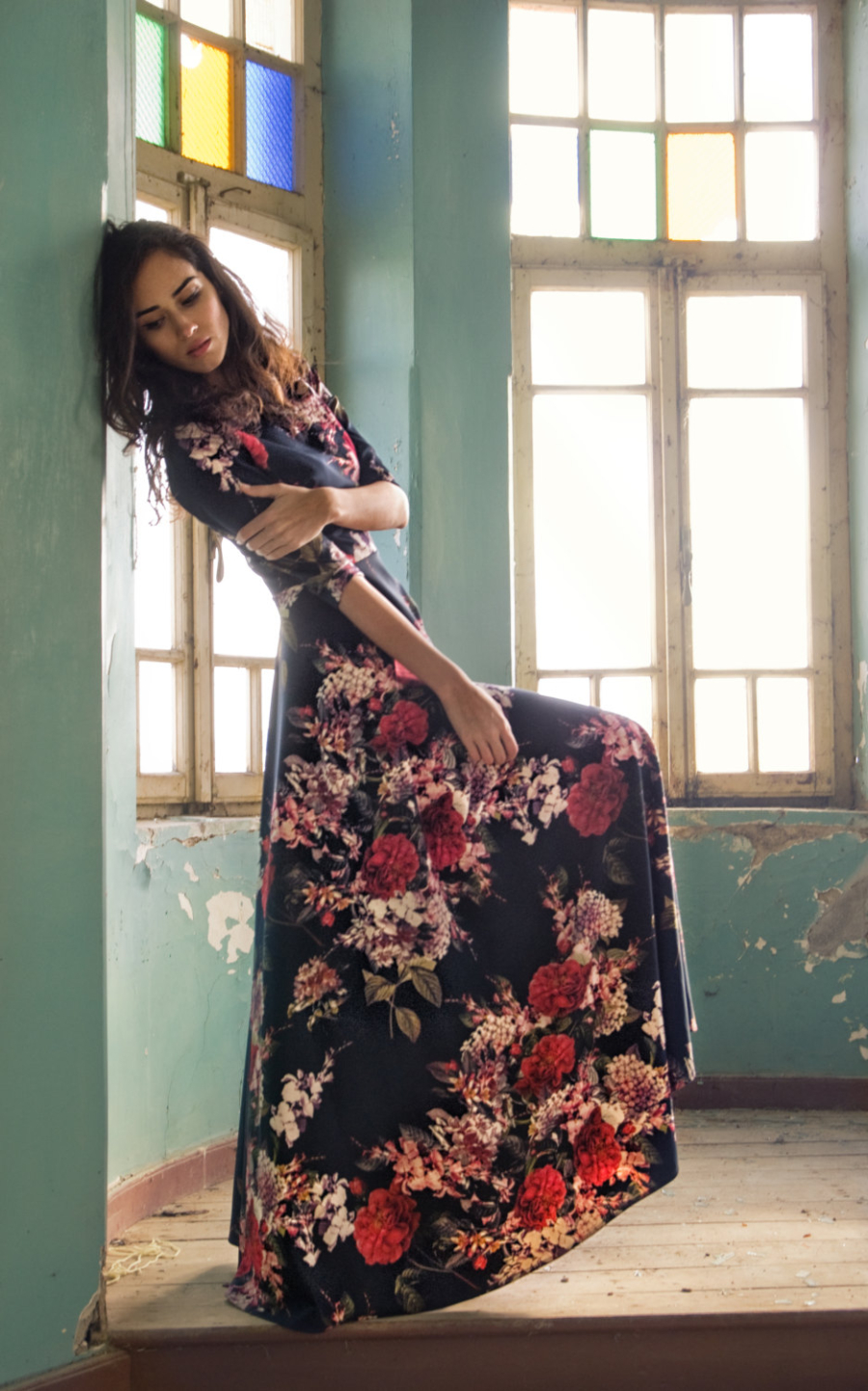 Photo by Pinterest
If you know me you know I love florals. Nothing is more spring than floral dresses. I can't wait to wear my floral maxis! They're a fun twist on the typical sundress especially ones with ruffles, and they're a little more formal. Floral maxis with slits are a great investment because they're formal with heels, but with some sandals, they can also be casual so you get the most out of your dress!
…

…
Off-The-Shoulder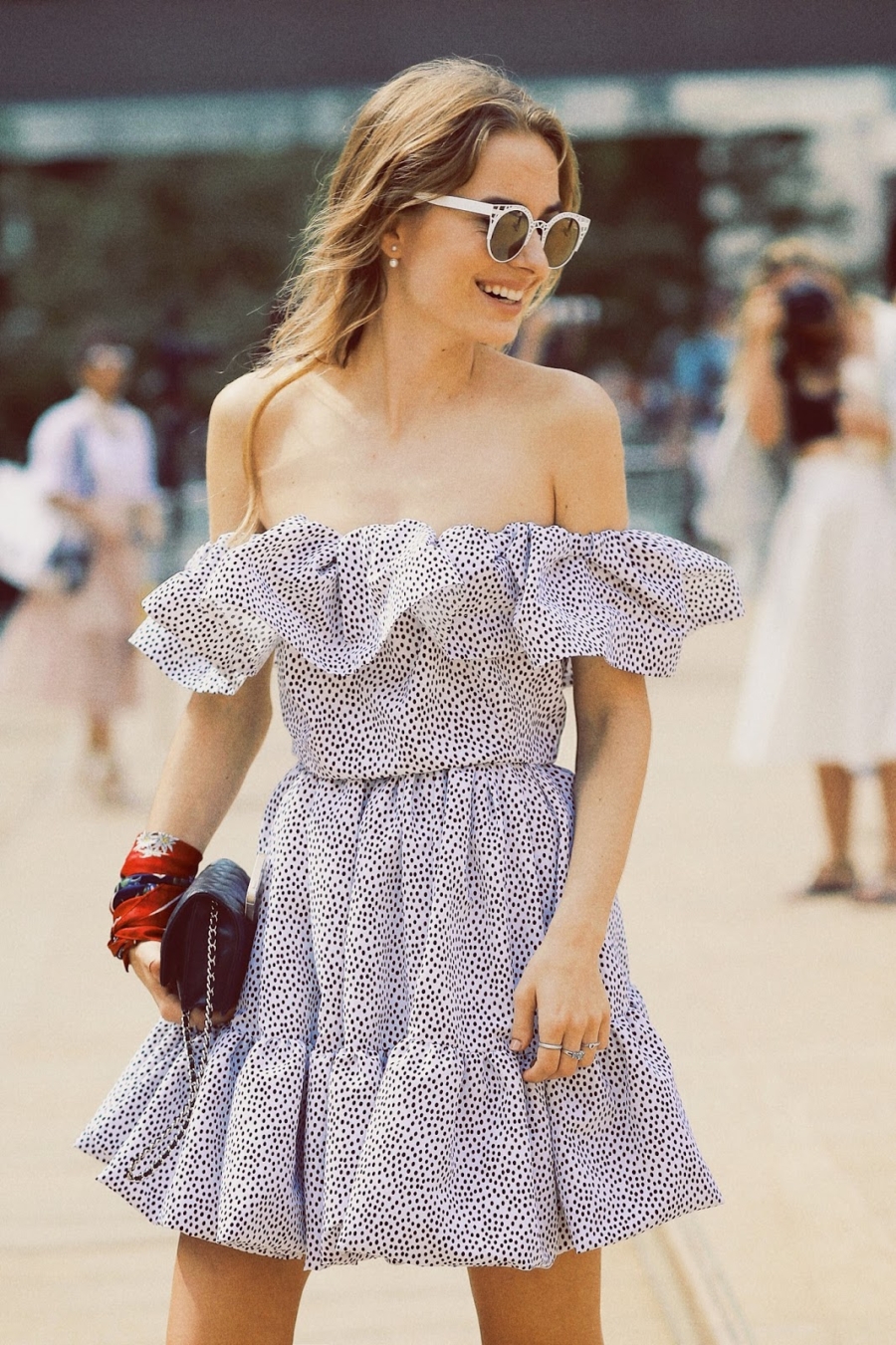 Photo by DCOC
Unless you've been really, really good at not shopping lately, you've probably noticed that off-the-shoulder dress are all over the place. They're one of spring's biggest trends, so there's plenty of unique styles available depending on what you like. I think off-the-shoulder dresses are perfect for those looking to add a little edge to their wedding guest look.
…

…
Asymmetric Hems
Photo by Freepeople
An asymmetric hem is another way to instantly and effortlessly bring some edge to a spring look. The unexpected hem can show off a little leg without showing off too much leg, and is the ideal dress for dancing—and at a wedding, dancing is probably the most important thing, besides the cake!
…

…
Hopefully, you found these dress styles helpful. Would love to know which ones were your favorites!