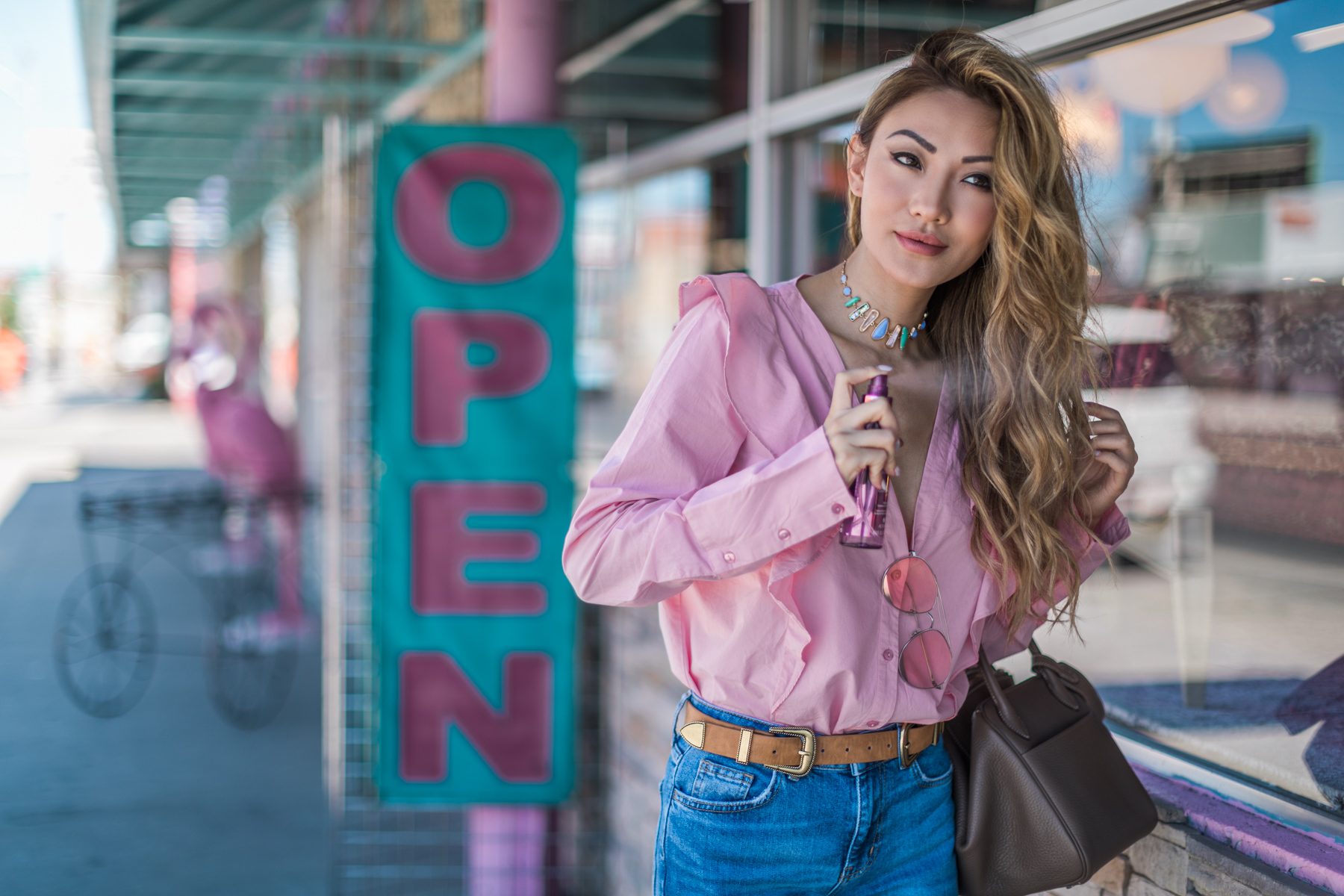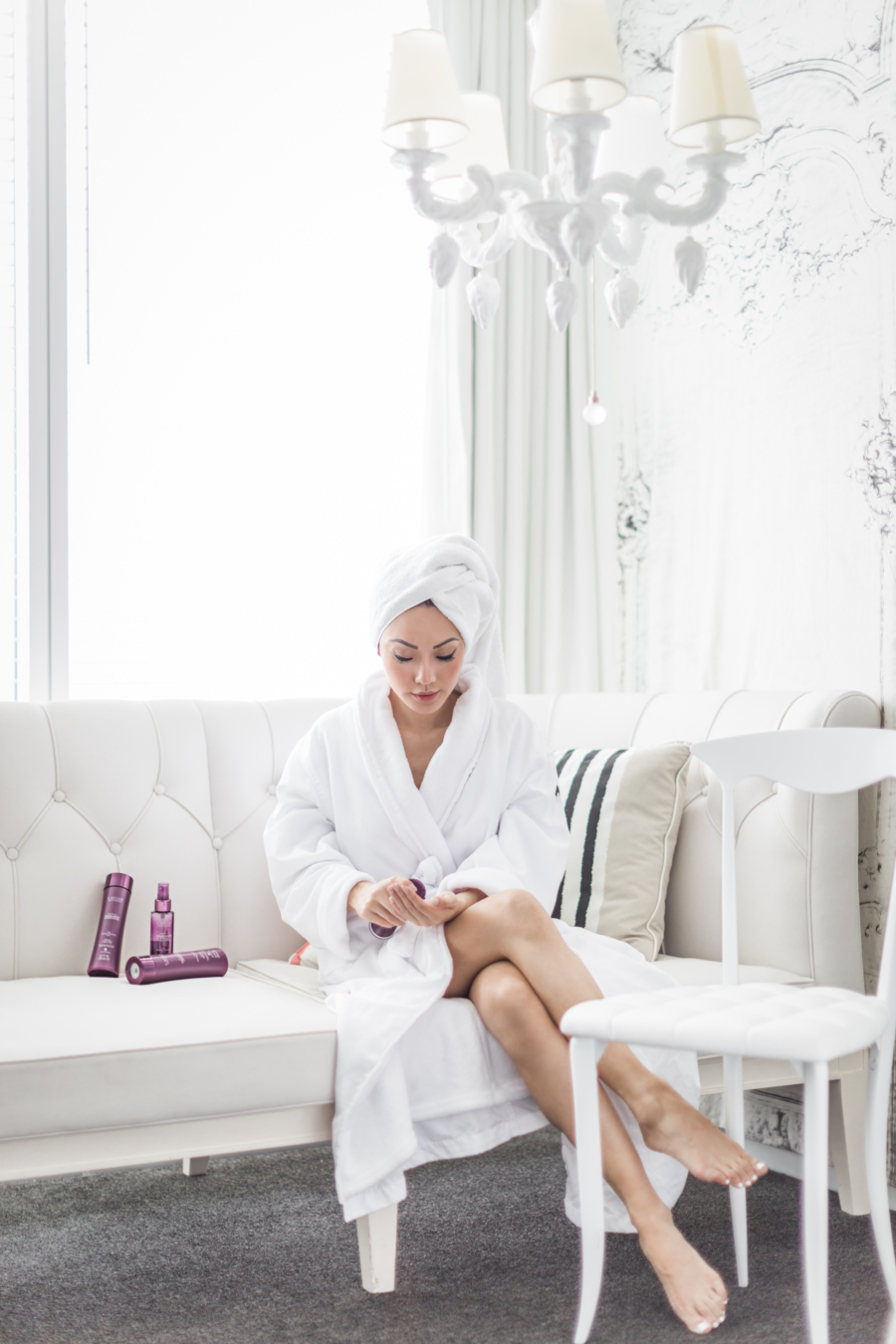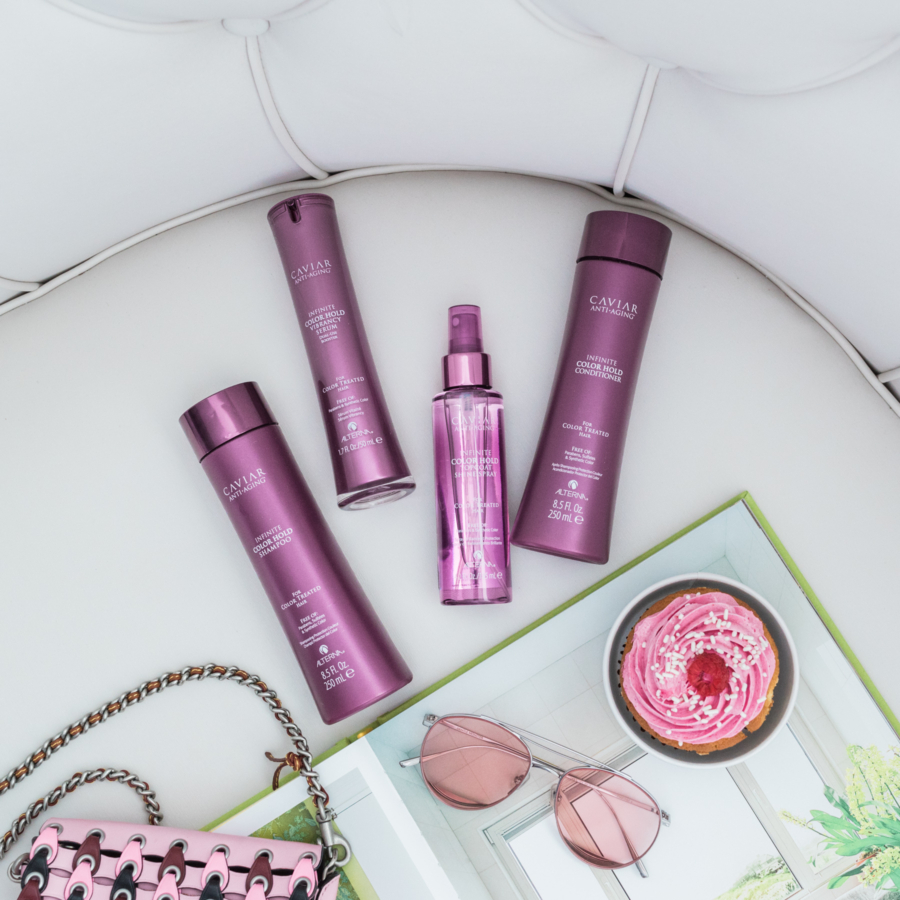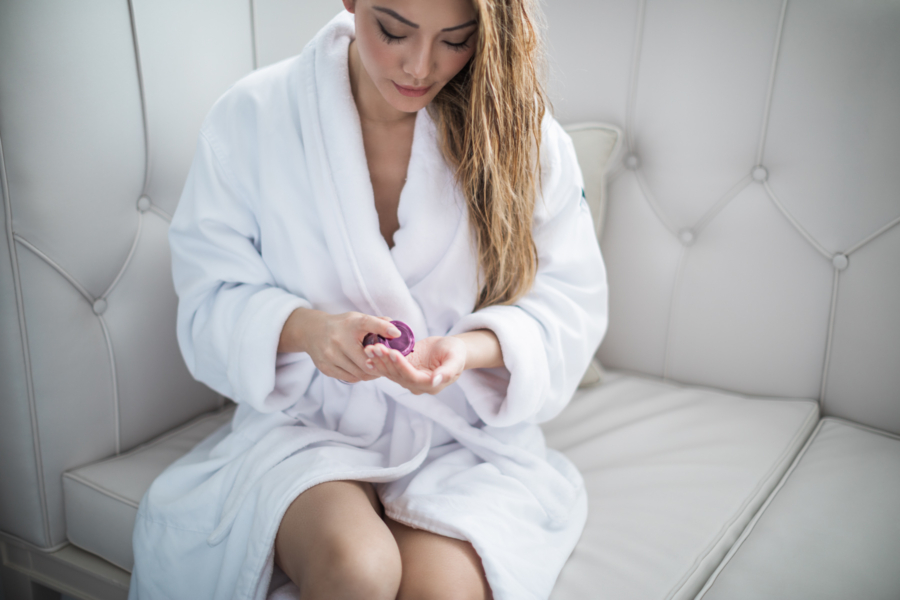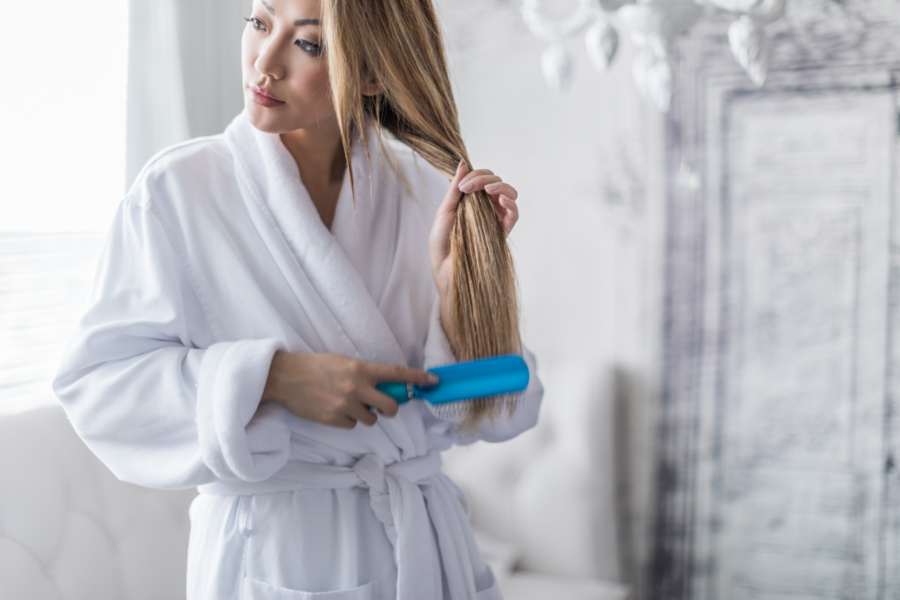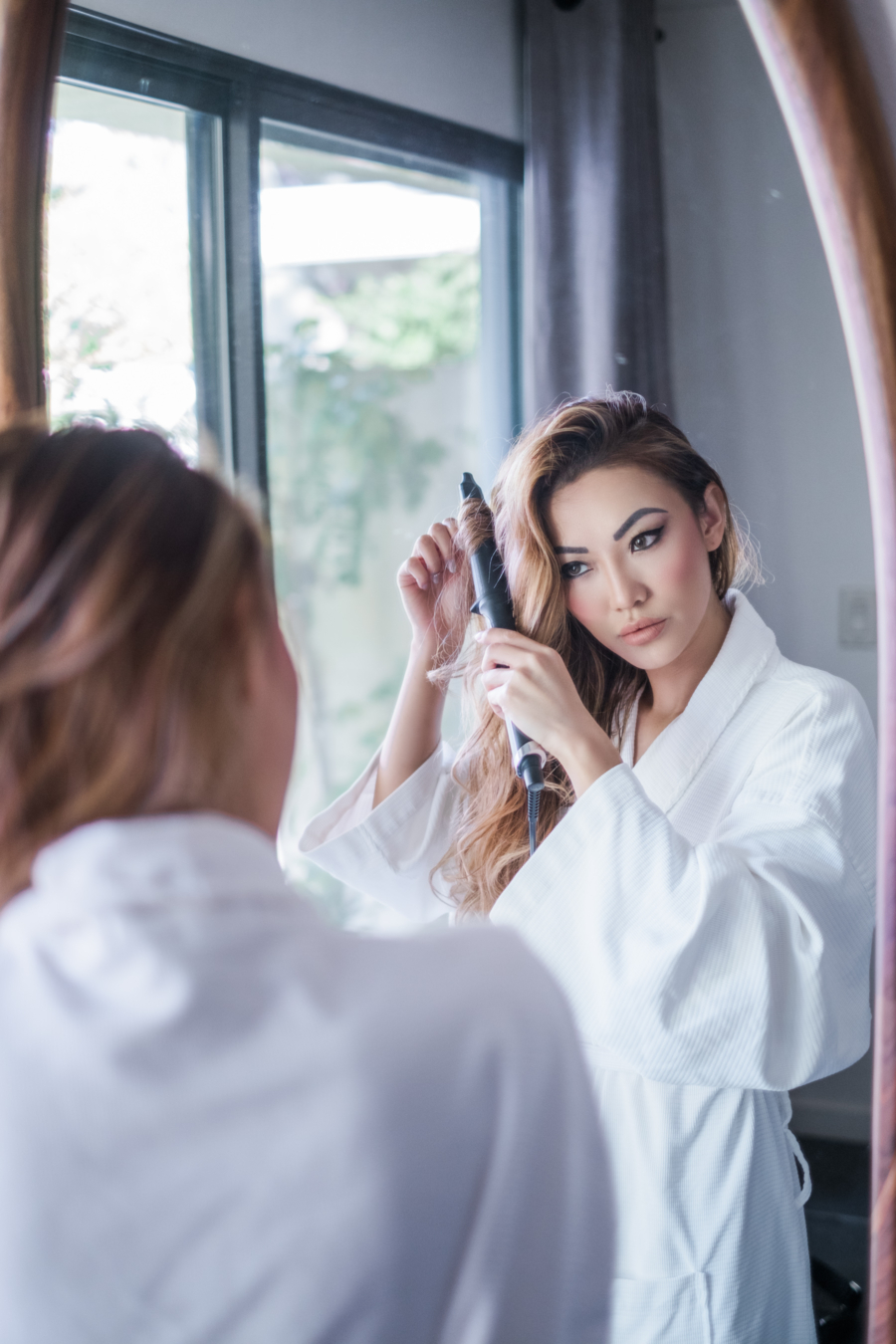 If you've been following me, you'll know that I've always had my hair dyed. It's quite the maintenance process, but I really do love having a bold hair color, it's just my personality and style. Since the weather is getting warmer, it was time to lighten my hair for the spring and summer. Sometimes a little color lift can make such a big difference to your hair's texture and dimensions!
It's always fun and games when I walk out of the salon feeling really good about my new hair, and then reality hits, and I think about what I actually have to do to keep it looking this good every day. That's why I am so glad that Alterna's Caviar Infinite Color Hold Collection exists. Since discovering it and trying it out for a while, I've hailed it as a hair saver and a life saver. It definitely helps keep my color vibrant and fresh.
When it comes to a hair care set, it can be hard to find one that feels complete, but with just 4 products, the Infinite Color Hold line is as simple as it gets. Since I want my color to stay vibrant longer, I always look for sulfate and paraben free products and stay away from harsh ingredients that can strip color. Not only is the shampoo great for locking in color and replenishing moisture, it provides some impressive UV protection as well. This really saves me some extra trips back to my colorist!
A glowing tan under the sun is great, but fried and faded hair isn't cute.  When I combine this with the Color Hold Conditioner, I definitely do see that the color of my hair is brighter and the texture is much softer. And these aren't even the best parts. It's not just the shampoo that provides UV protection, but all of the products do so let your hair indulge a little bit while you have all the fun in the sun.
…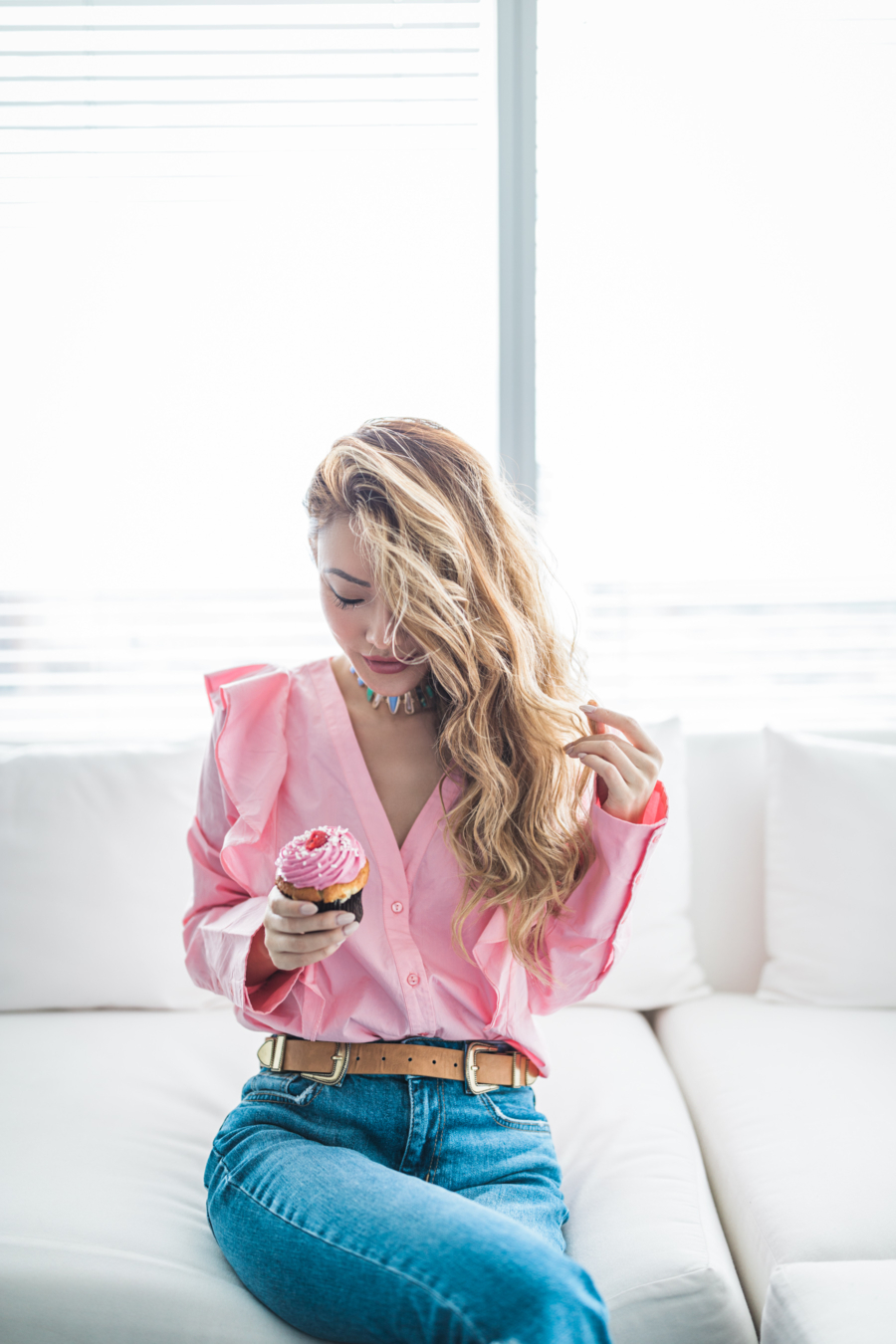 Obsessed is totally an understatement when it comes to the Vibrancy Serum. It hydrates my hair after it's been colored. It also helps make the color last longer, and gives my hair an enviable bouncy and shiny texture.  Plus Vibrancy Serum also doubles as a conditioner booster, or a leave in treatment for when I'm on the go traveling or simply just lounging at home.
,,,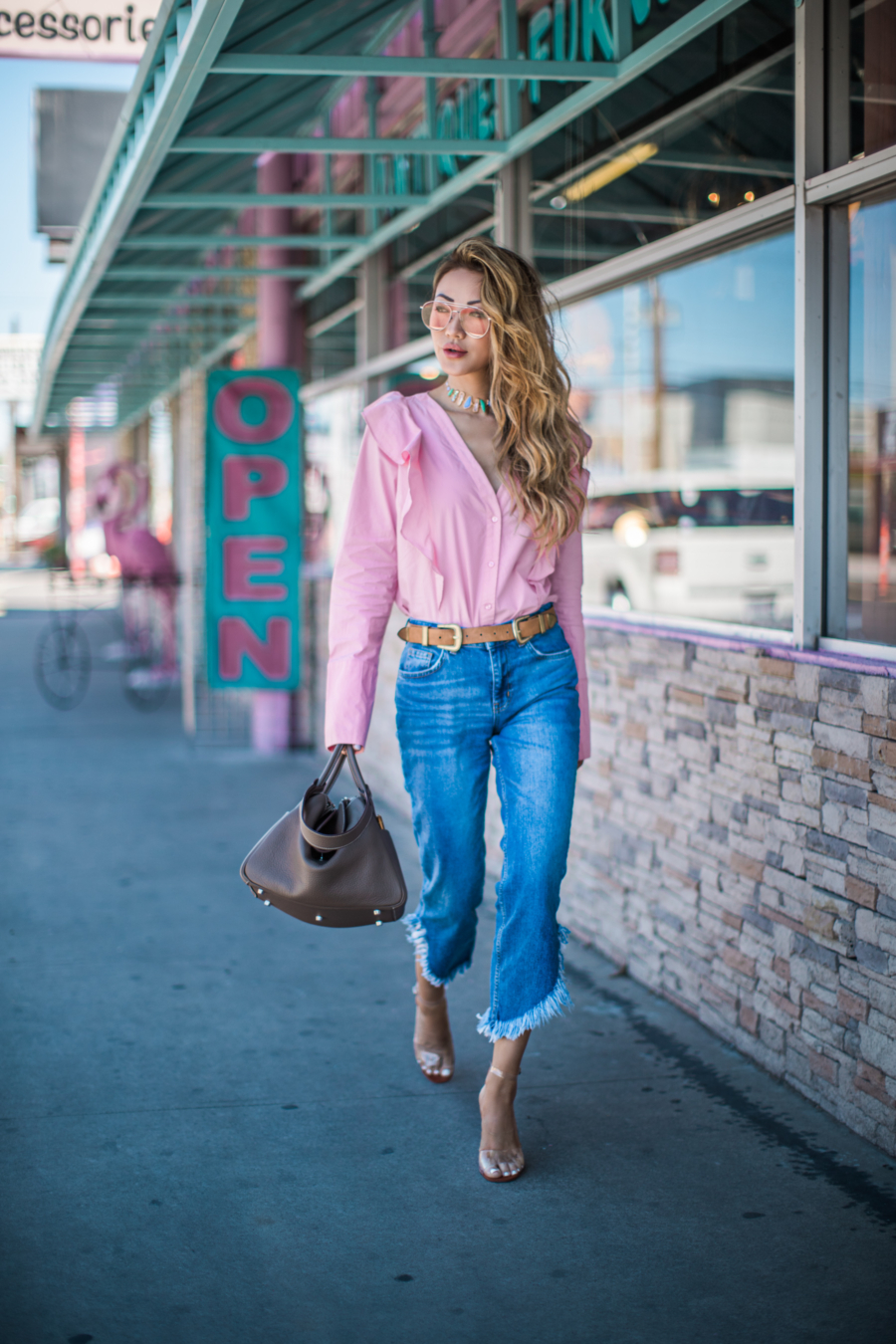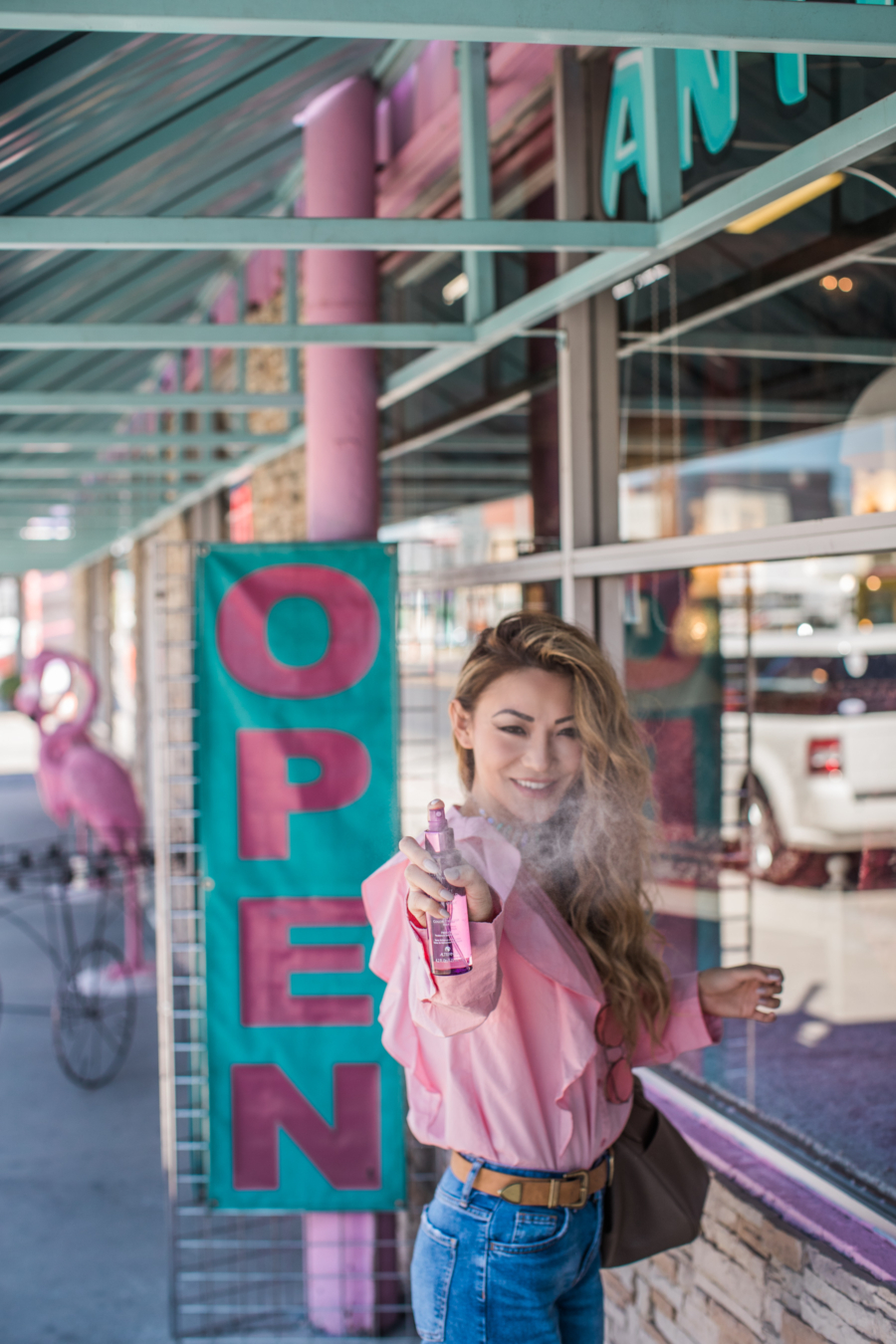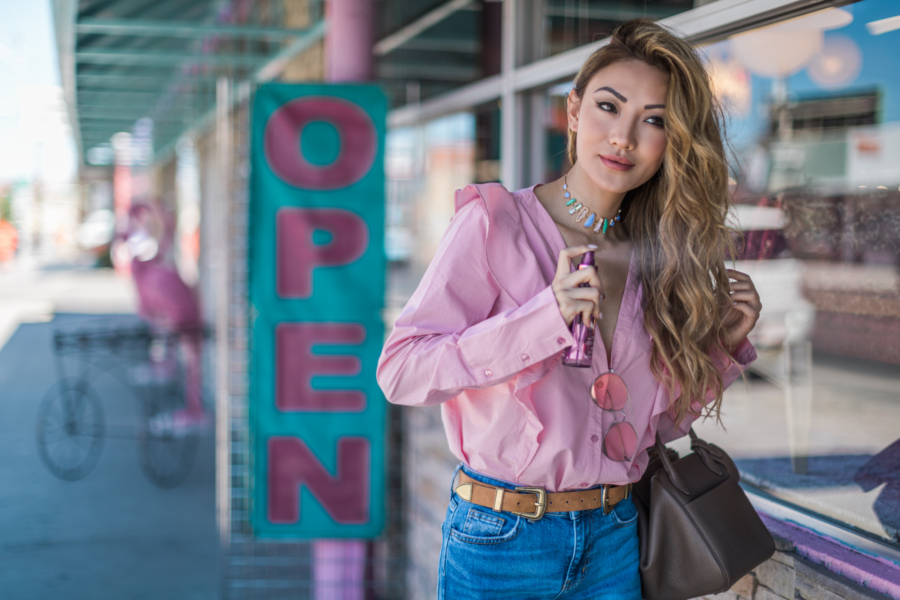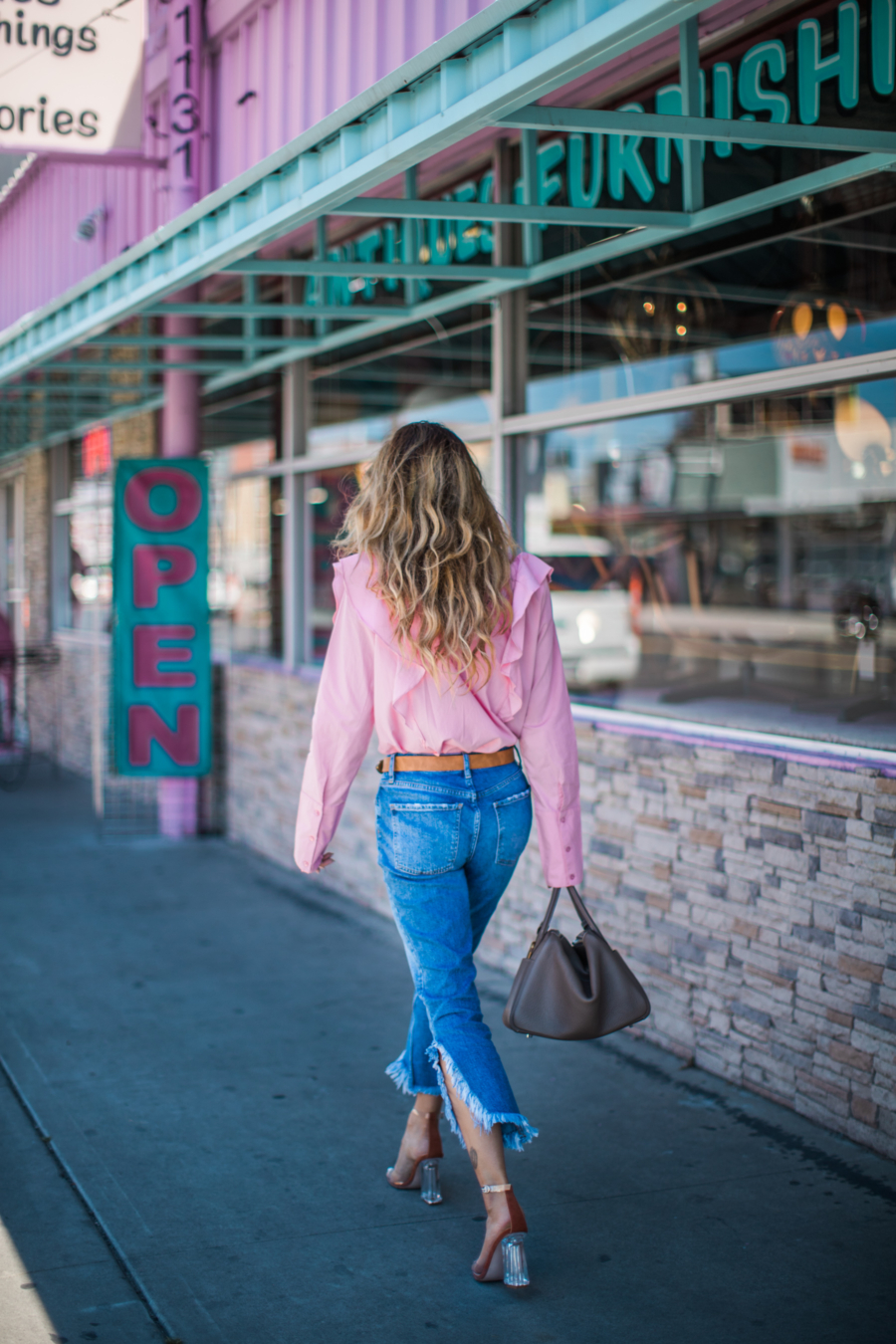 Top: Asos | Pants: River Island | Belt: Asos (similar here) | Shoes: Public Desires | Bag: Hermes (similar here)
…
Incorporating the Vibrancy Serum into my conditioning process sounds troublesome, it really wasn't difficult at all! To create a conditioning mask for days when I've been neglecting my hair or my color just needs a boost, I just mix 6-8 pumps of the serum with my Infinite Color Hold Conditioner and rinse after three minutes. As a leave-in, I use 2-4 pumps on damp hair and then style. The great thing about the leave-in aspect is that I can apply it & wear my hair in a bun when I'm on the go since I know that'll create some easy effortless waves when it let it down – it's a win-win situation! For even more shine during the day or when I need to touch up, the Topcoat Shine Spray is my go to! Curls will come loose, but healthy and shiny hair always impresses!
If you're interested in checking out the Alterna Haircare Caviar Infinite Color Hold Collection, make sure to head to your nearest Sephora!

This post was sponsored by Alterna through their partnership with POPSUGAR. While I was compensated to write a post about Alterna, all opinions are my own.
…

…