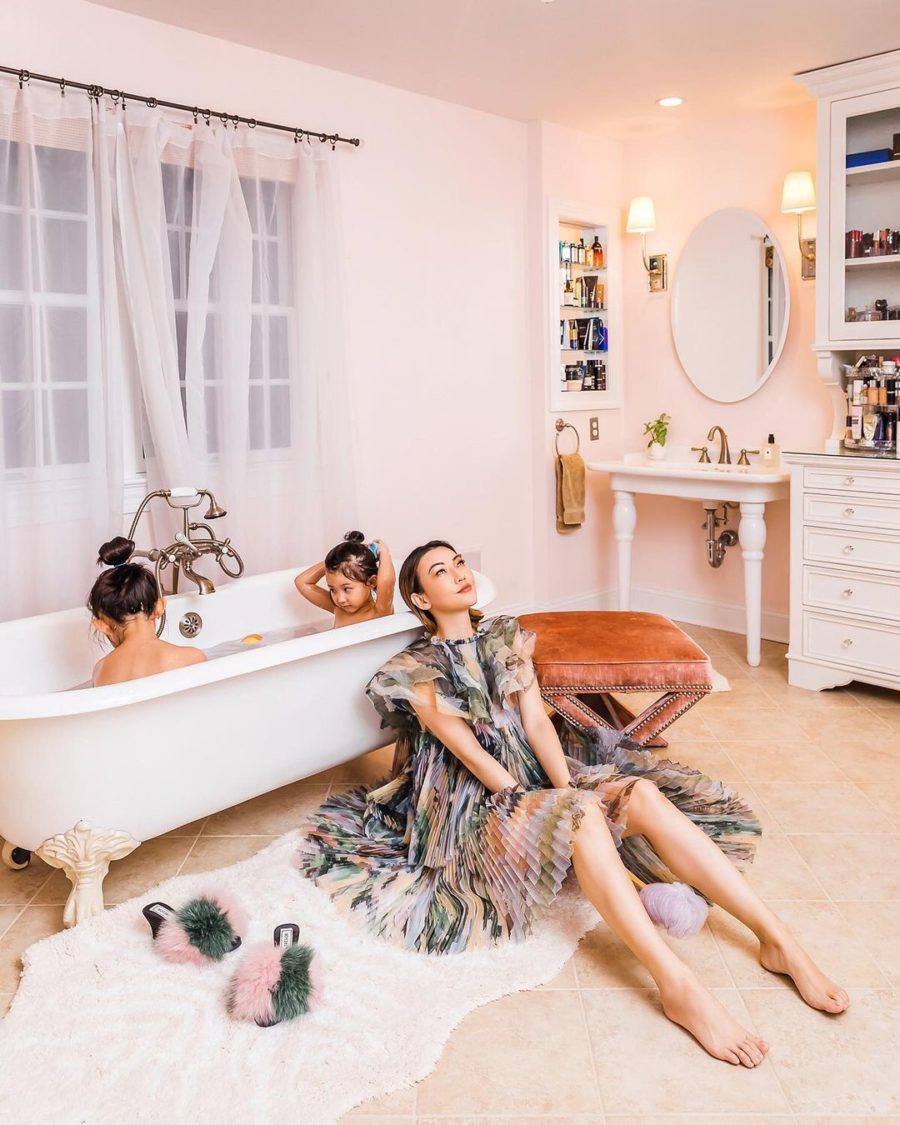 Aje Pleated Dress Similar
W
hen we moved into our current home, I was brimming with excitement because I had a whole place to decorate but there was one space I continued to push off – the bathrooms. Admittedly, it was more fun to fill the living room and bedroom with
cute furnishings and décor
but when it came to the powder rooms, I was stuck. How do I make this room have my touch of style without making the bathroom appear tacky or cluttered? I finally realized I need to treat the bathroom like the spa by adding minimal, aesthetic décor to give off a sense of calm and relaxation. All it really took were a few pieces to do the trick too. If redecorating the bathroom has been something you have been meaning to tackle, I compiled a list of chic, yet affordable bathroom decor you can score from
Amazon
. Happy shopping!
…

…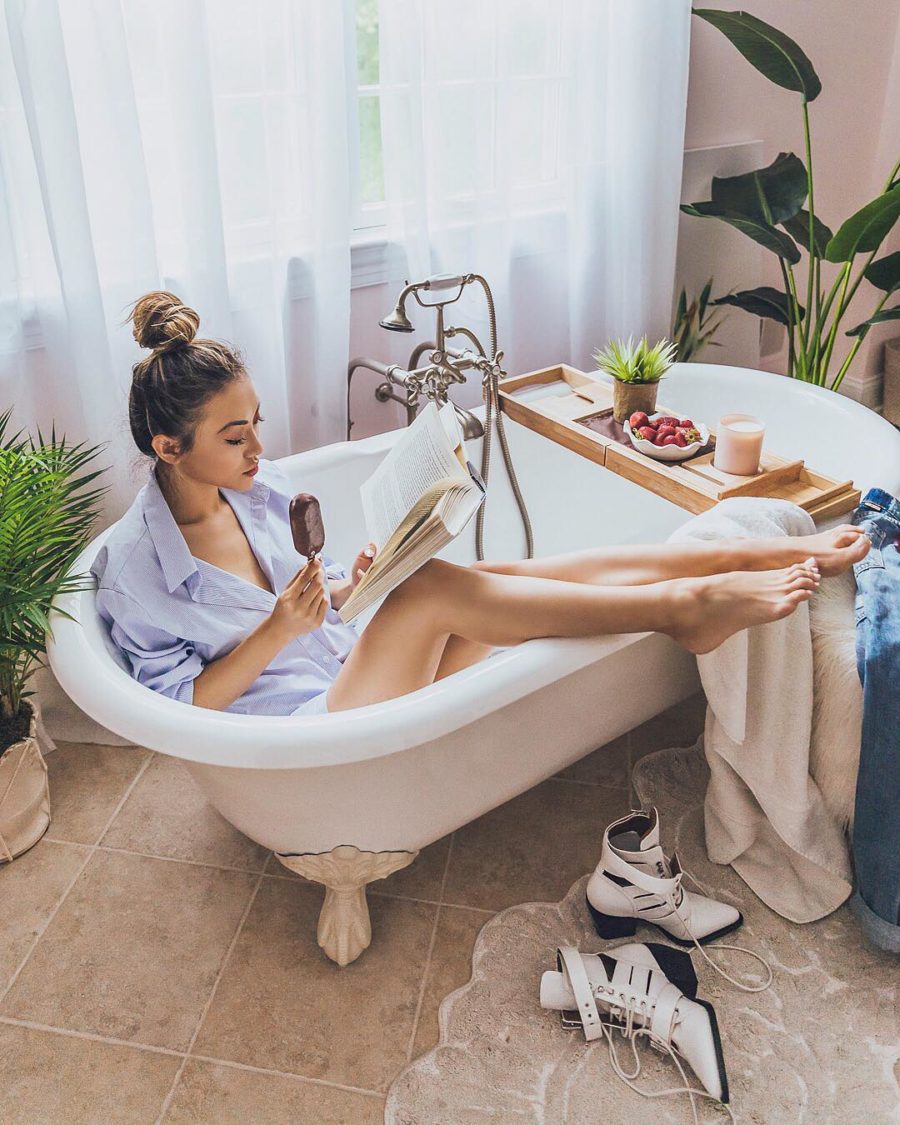 An easy way to give your bathroom a glow up (literally) is to add better lighting to give you that hotel suite vibe. This LED mirror is just the solution to provide that clean, modern aesthetic. It features a built-in LED frame that is dimmable with a touch switch. This Amazon buy is definitely going to revamp your space and make getting ready in the morning so much easier.
…

If your shower requires a curtain, I highly recommend switching it out for something clean and crisp such as this cotton tassel one from Amazon. This takes up a lot of space in the bathroom so it is even more imperative to have one suitable to your style preferences.
…

Perhaps you have a vanity in your bathroom space and need a smaller mirror to sit down and get ready at. I am obsessed with this organic curved stand mirror. It looks incredibly chic perched upon any dresser or shelf. Bonus points because it also makes for great instagram photos!
…

This next Amazon find is a set of 4 bathroom hardware pieces – a towel bar, toilet paper holder, hand towel bar, and robe hook. You will be surprised to see how switching out your old hardware for these can make such a big difference in your bathroom! The brushed gold definitely adds a more luxurious element but it is also available in silver too.
…

Plastic soap and lotion containers can look cluttered and unorganized on your bathroom counter. Try using these refillable dispensers instead! It creates a much more clean, uniform look. You could double up and use these to fill your necessities like a daily cleanser, moisturizer, hand soap and more.
…

There is something about gold bathroom decor that makes me feel teleported to a quaint spa. These vintage wall hooks are small but they definitely help add to the relaxation feeling we long for in a home bathroom. The clean design looks aesthetically pleasing, while also providing storage for your towel, robe, or whatever else you may need to hang.
…

This eco-friendly bamboo bath mat is the perfect solution for placing right outside of your shower or tub. It is anti-slip and a chic replacement to a regular old cotton or fabric-based bath mat.
…

Sometimes the tiniest items can be instrumental in change! For instance, I was thrilled when I spotted these tiny, minimalistic tooth brush holders on Amazon. They are so cute and ideal for housing your toothbrush so it can air dry, rather than be stuffed into a dark drawer. Plus, there are quite a few color options so you can differentiate yours between the rest of the family's!
…

A wastebasket can be an eyesore in the bathroom but it is one of those items that is unfortunately necessary to keep around – especially in the bathroom. However, say goodbye to those cheap plastic bins and hello to this far more aesthetically pleasing alternative. The solid color and bamboo swing lid will compliment your bathroom rather than take away from it.
…

My last tip to affordably revamp our bathroom is to add some fresh blooms! Flowers do wonders when it comes to making a space more enjoyable and stylish. This funky ceramic vase can be perched upon your counter. You could even opt for some dried flowers so you do not need to continually replace them.
…
Have you been in the mood to update your bathroom decor?