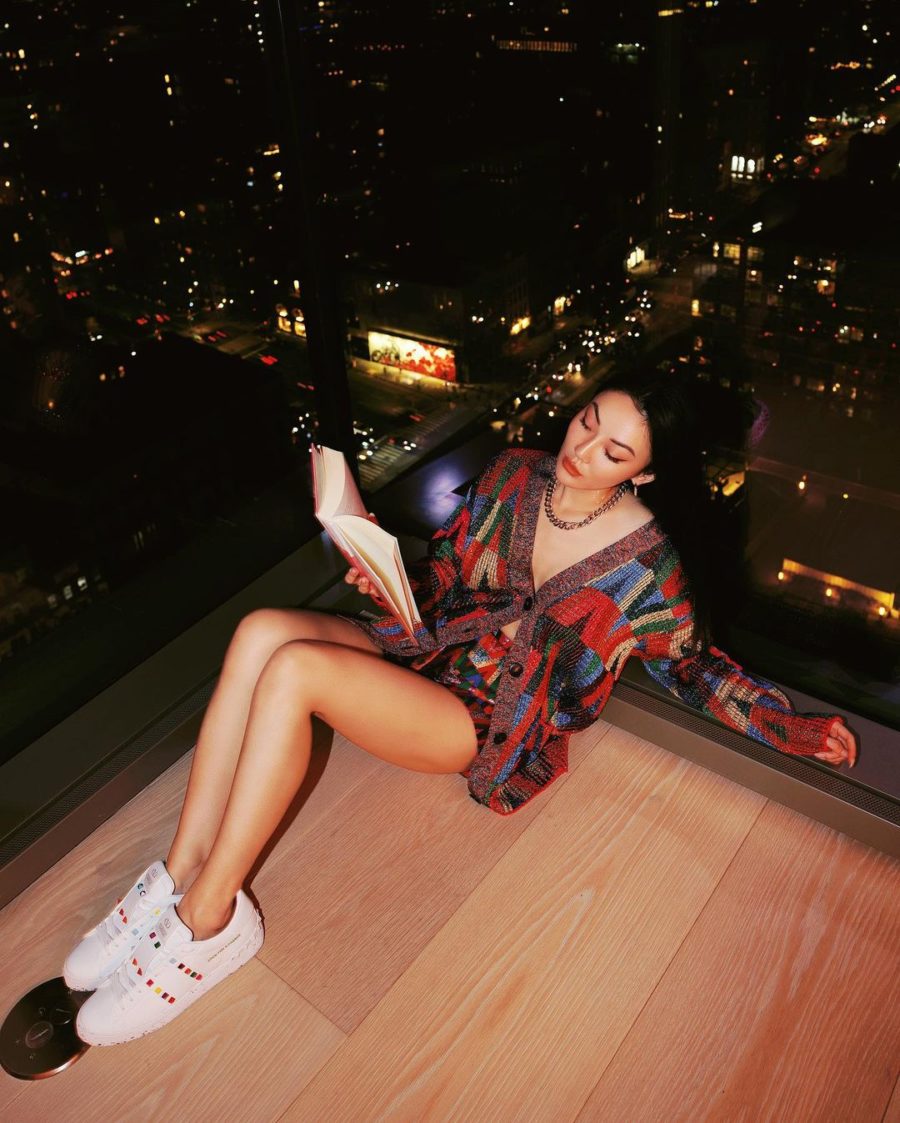 Valentino Oversized Cardigan | Monogram Shorts | Sneakers Similar | Earrings Similar | Necklace Similar
Out with the old and in with the new…
Well, that is what they usually say but in this instance, there are certain styles I am urging you to not let go of just yet! As we are soon to welcome a new year, do not be so quick to say goodbye to some of the best trends to come out of this past year. Many of your favorites will probably continue to trend upwards into 2022. This comes as a huge relief to me because there are many looks that I fell in love with and find myself still incorporating into my outfits time and time again. You might be curious as to what some of those styles are so let us jump into the 6 fashion trends that will carry you into 2022 and how you can go about styling them for your own!
…

…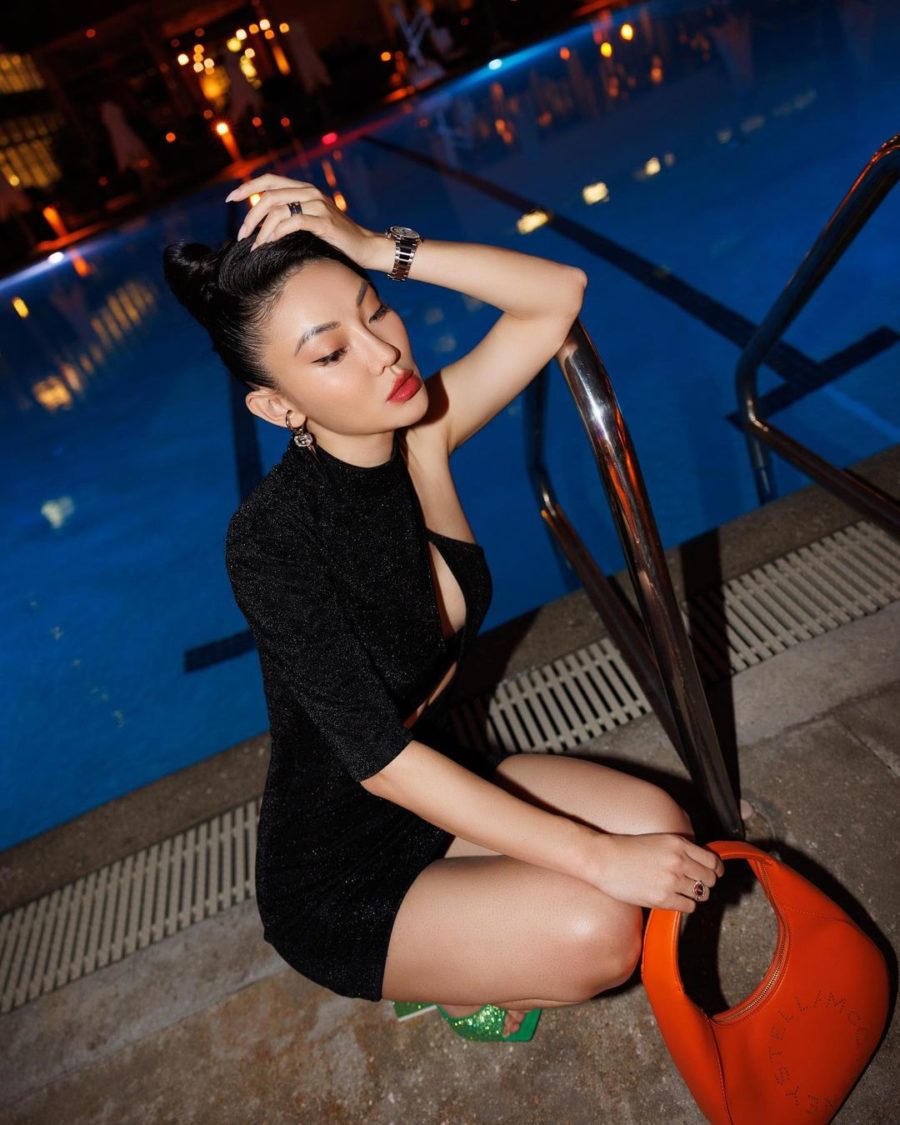 Tasteful Cutouts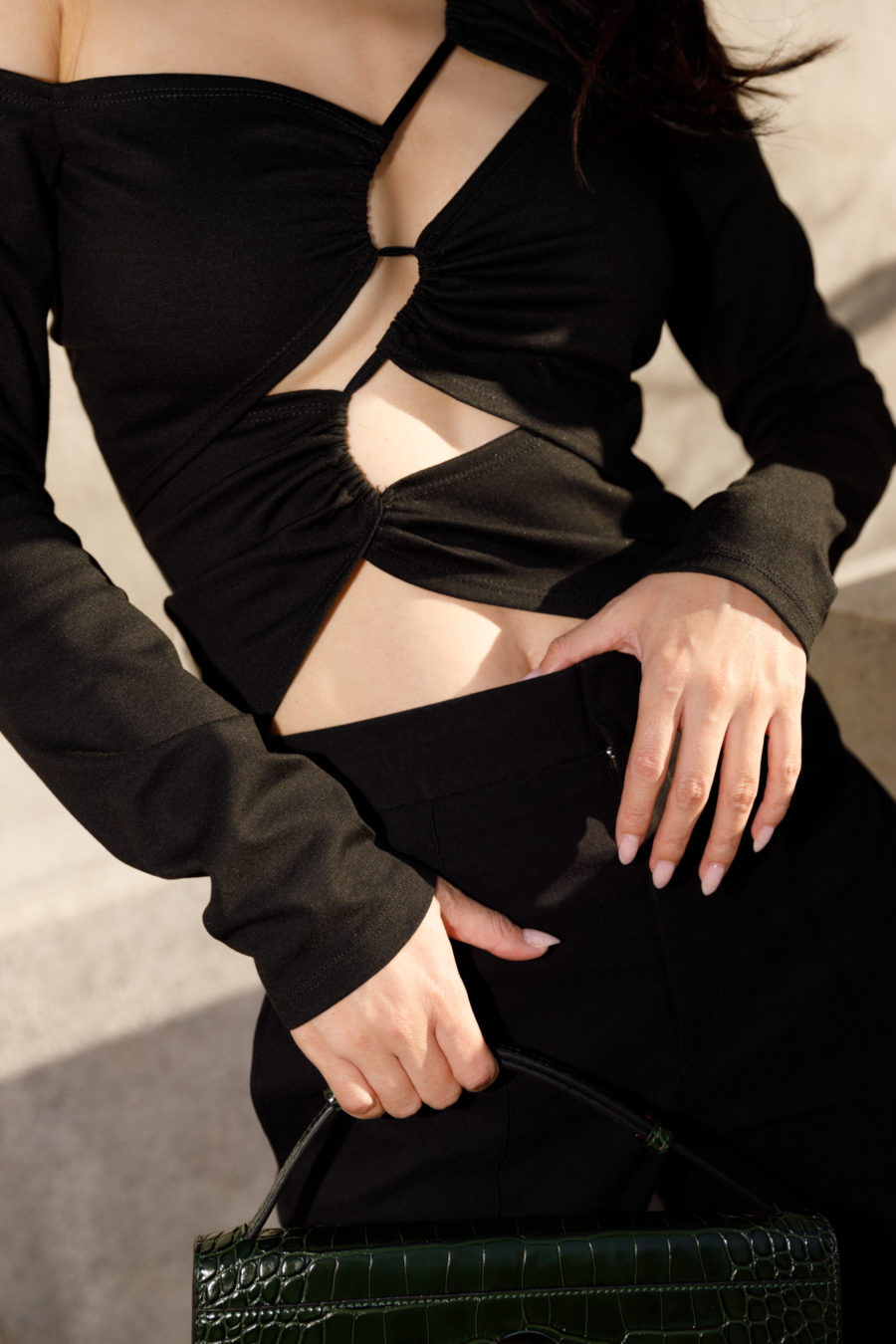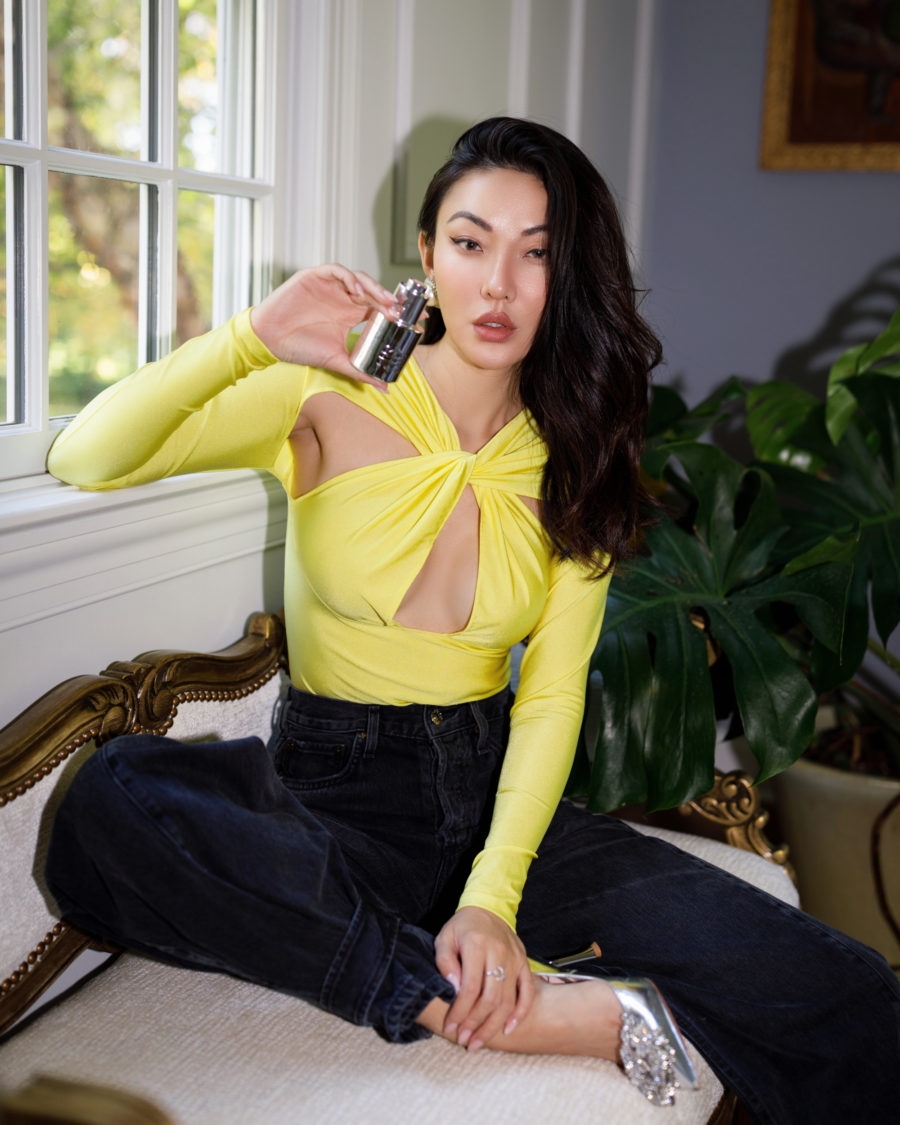 This particular trend reemerged as a sultry nighttime detail that was added to bodycon dresses and crop tops but has since then been further reimagined into something totally wearable on a day-to-day basis. These tasteful cutouts are accentuating everything from long sleeve tops to casual dresses. It is amazing how they can elevate even the most basic of styles. The little pop of skin goes a long way when it comes to spicing up your everyday outfit so it really is no surprise that this trend is going to grow even larger as we enter into the new year.
…

…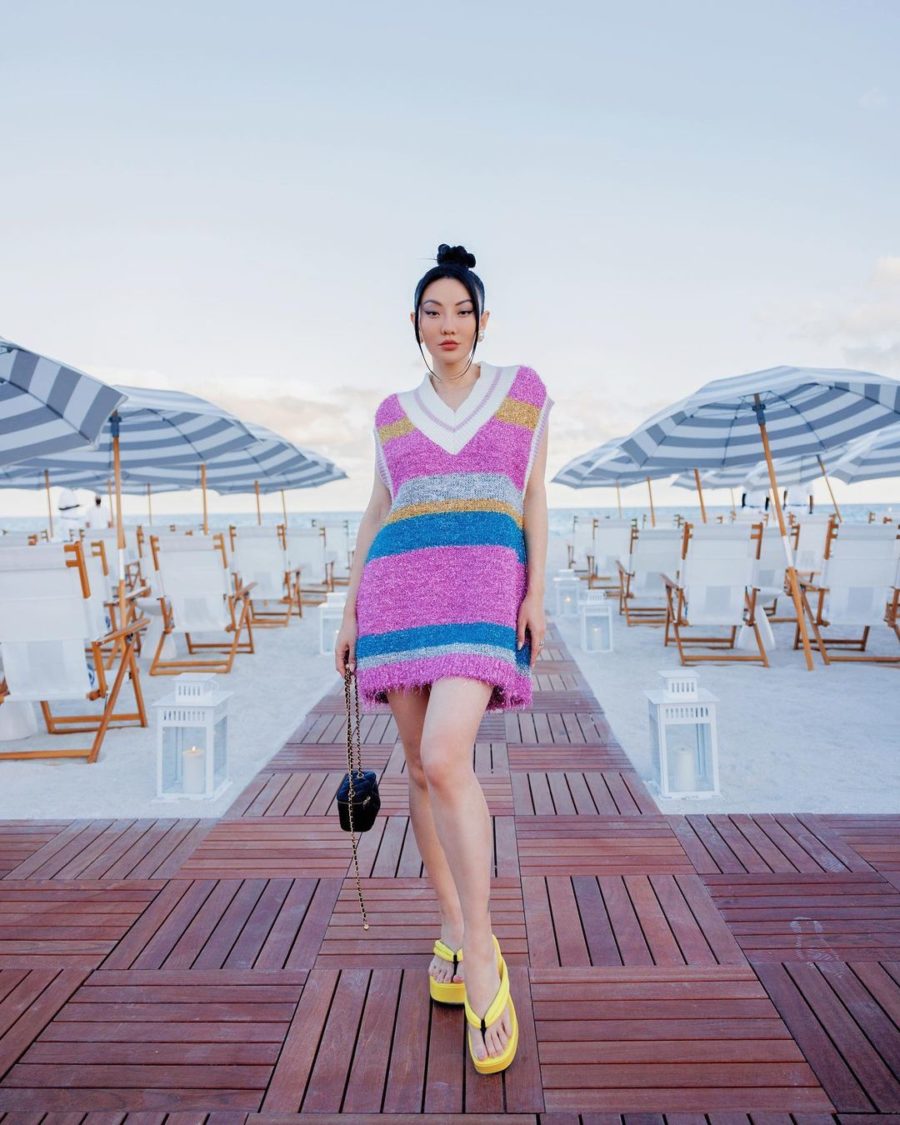 Creative Knits
One of the more funky trends to have risen from this past year is the creative liberty brands are taking on knits. Obviously, we love a good solid sweater to pair with all sorts of outfits. However, the highlight of this category has been fun, bold printed knits that become the centerpiece of a look. I am talking about pop colors and loud designs on oversized tops, dresses and vests. This is such a fun trend that really allows your personality to shine through clothing so definitely be on the lookout for more creative knits in 2022.
…

…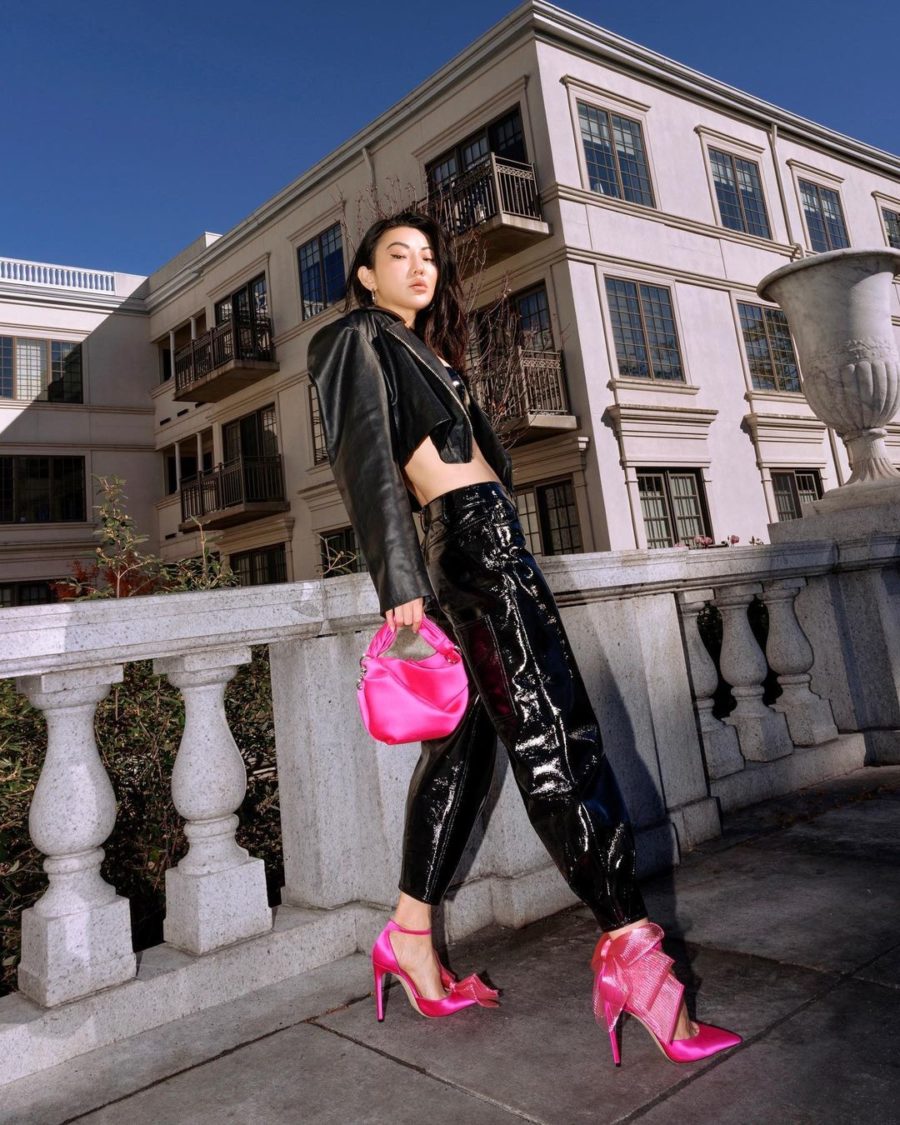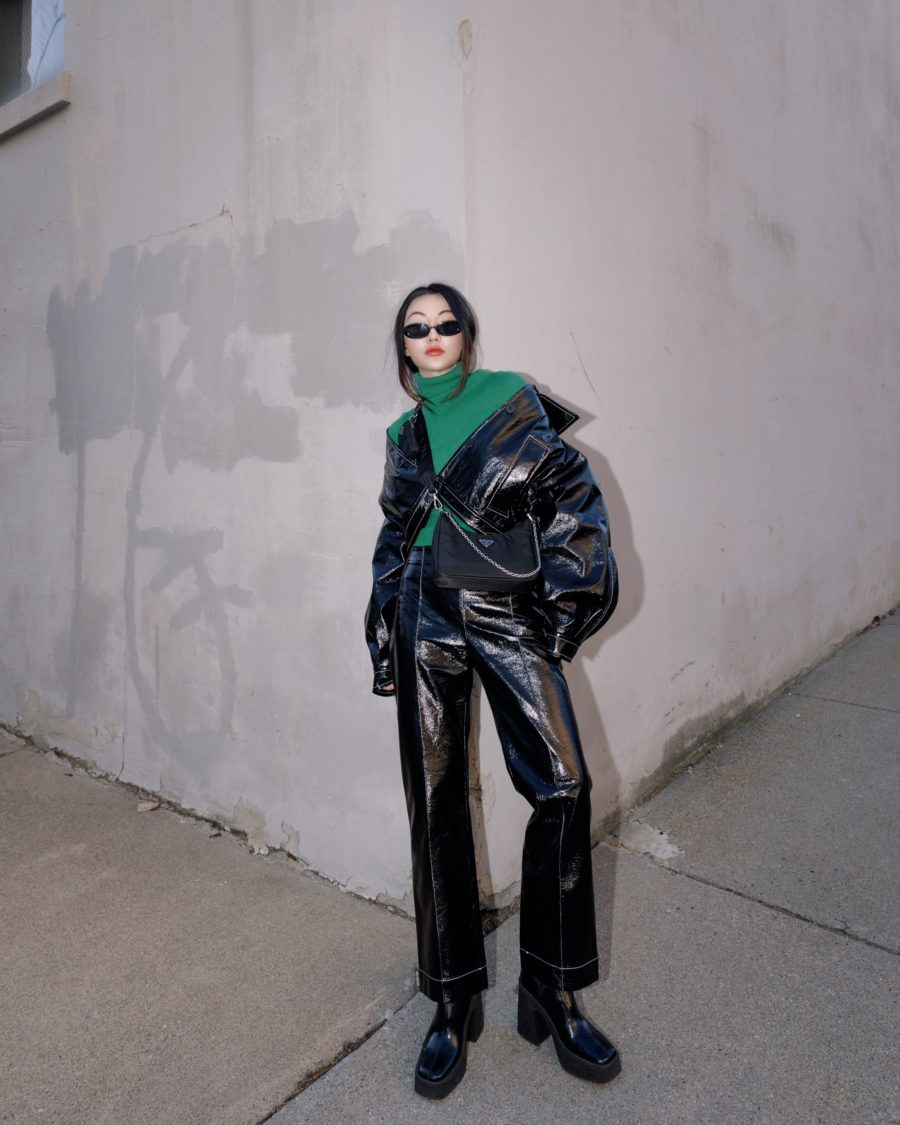 Leather Separates
Thank goodness this look is sticking around for awhile because it is one that I adore so much. Leather separates (or faux-leather) are such iconic pieces, especially during this time of the year. No matter what leather item it is – pants, shorts, jacket – it just has that power to add some oomph and edge to your style. So here is me absolutely rejoicing over the fact that leather separates are not going away anytime soon. We can confidently wear our favorite pieces now and into the next year!
…

…
Utility Jackets
Another item that I would not be so quick to get rid of quite yet is any sort of utility jacket. I think the popularity of this piece extends from its multipurpose use as it is both practical and utilitarian, as well as stylish. The utility jacket typically has a boxier fit which is ideal for layering items like your cherished chunky sweater underneath so easy. In addition, this type of outerwear is usually in neutral colors, making it versatile and effortless to mix-and-match with the rest of your wardrobe.
…

…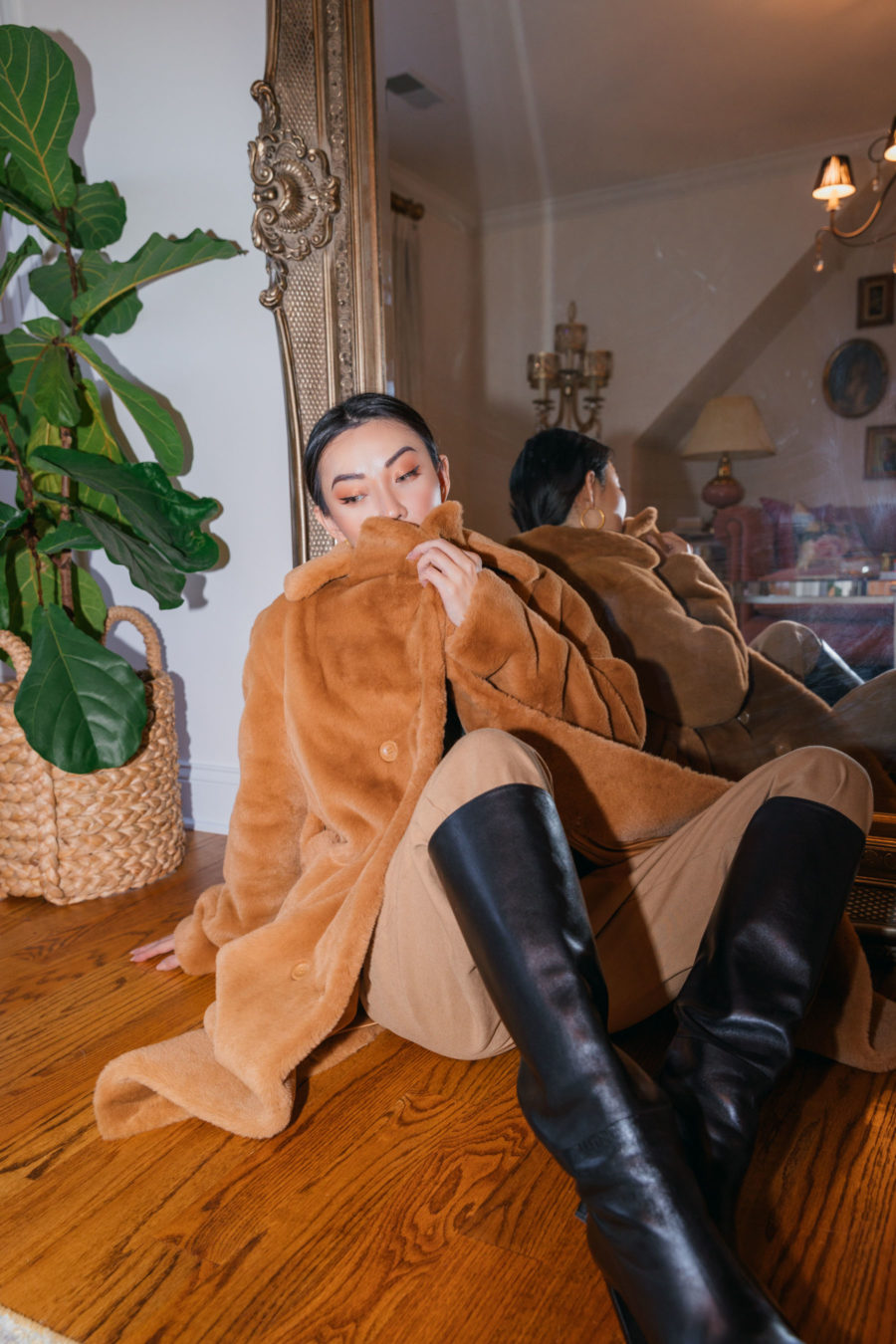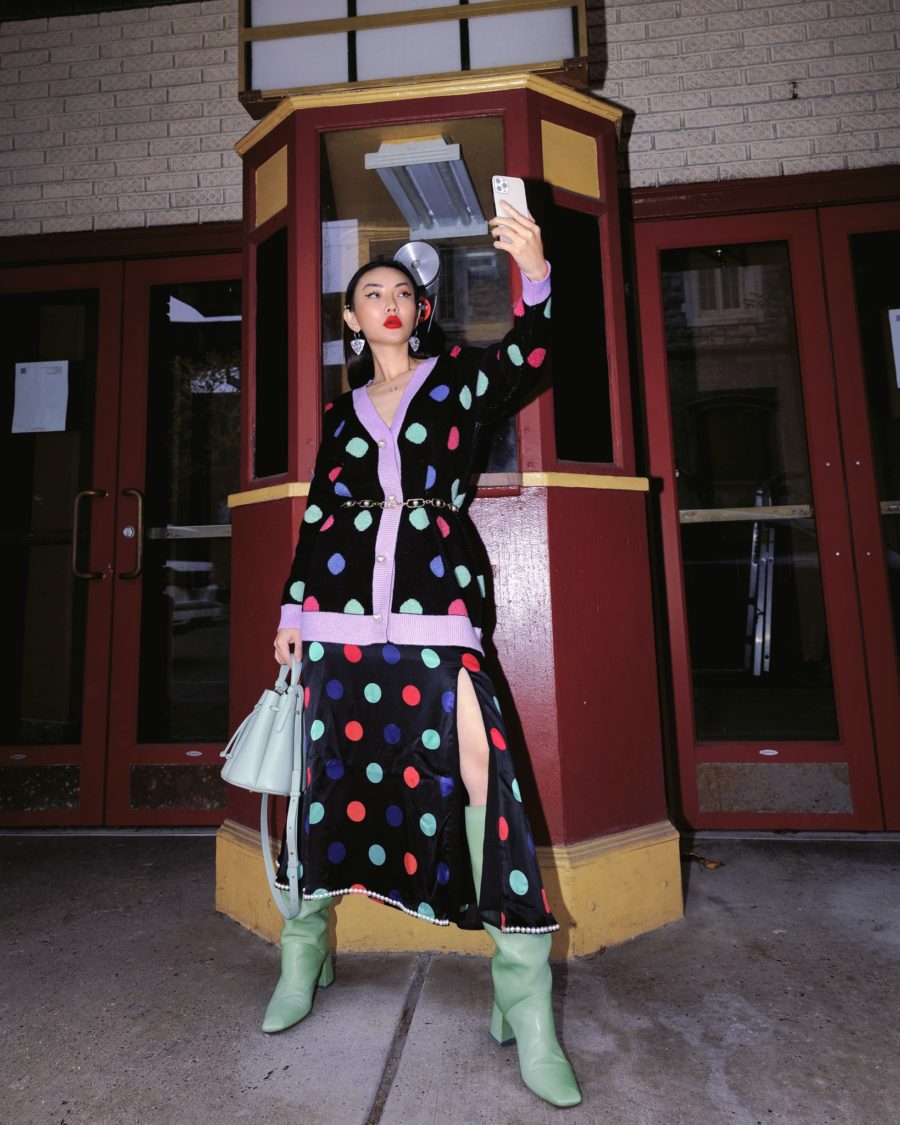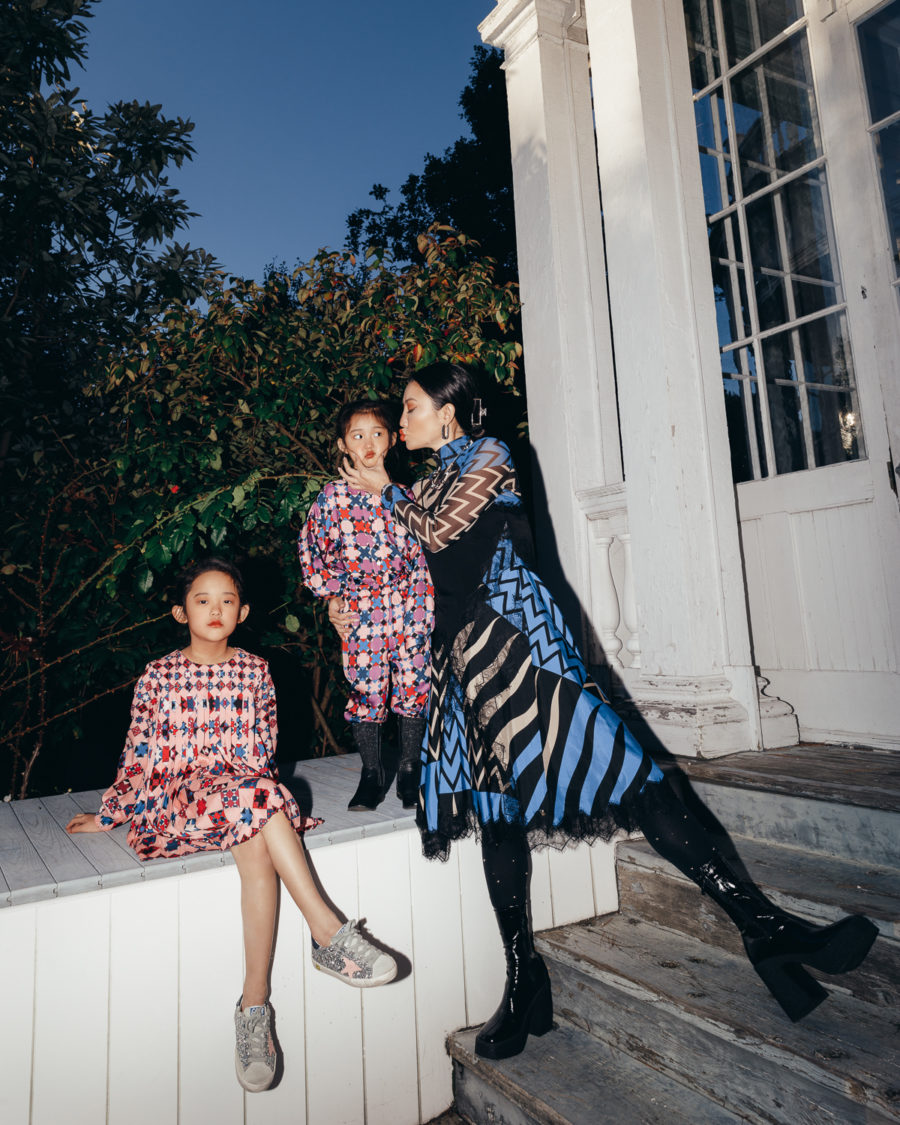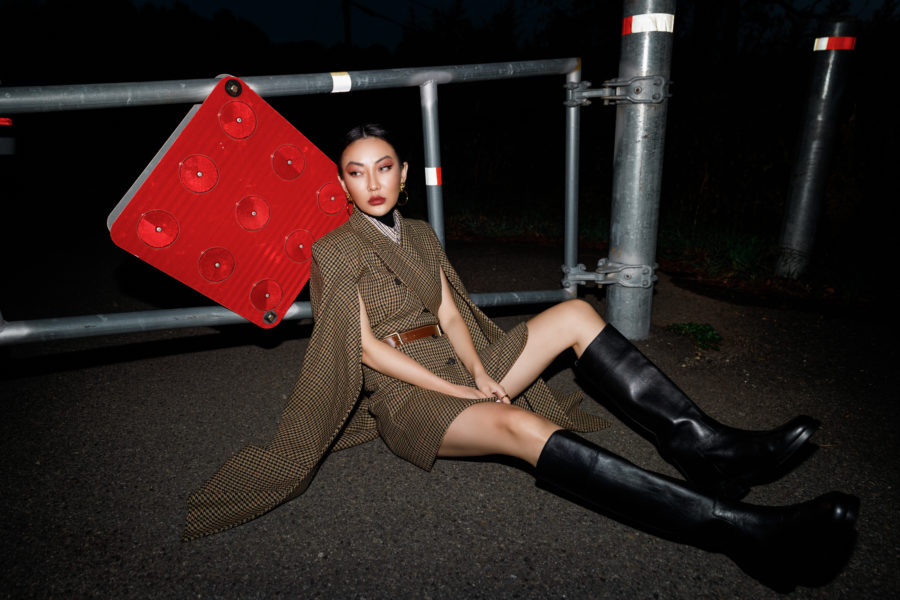 Knee-High Boots
As for footwear trends that I will be wearing well into 2022, I would have to say that knee-high boots are at the top of my list. They not only look extremely polished, but are also easy to style.
The sheer versatility of this item is out of this world. On one hand, you can have a sleek knee-high boot with a tall heel to upgrade your night out looks. While on the other hand, you can invest in a boot that has a thick lug sole or platform bottom to add some edginess to your everyday on-the-go outfits. I could not get enough of both looks this year!
…

…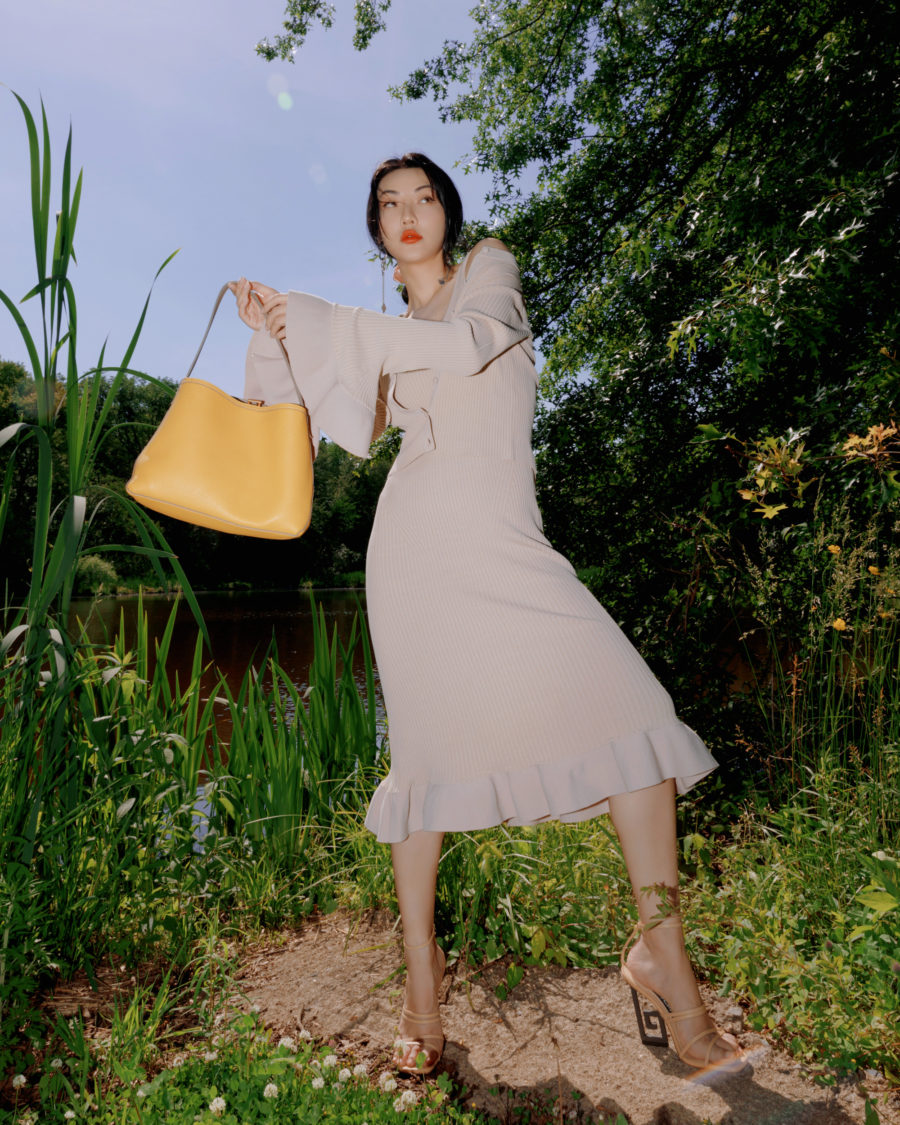 Knit Dresses
The final fashion trend that I will happily carry over into the next year are knit dresses. You all know how the elevated knitwear trend truly took off these past couple of months. Everything from ribbed bodycon knit styles to knit separates with added details like cutouts and unique silhouettes were highly covetable. It was such a popular look because it really encapsulated a refined, chic sense of style. Luckily enough, I see no inevitable signs of this knit dress trend slowing down. If anything, I think it will only continue to snowball into a much bigger statement! So be sure to invest in the trend now if you have not yet already.
…

…
Which styles were your favorite and what fashion trends are you going to carry into 2022?