Y
ellow isn't exactly the ideal color when you think of fall as it's often associated with the bright sun and summery weather. However, think of this color as the perfect touch to a bleak cold day and it suddenly works! Sure, I wore it all summer long, but that's not stopping me from carrying this shade into fall. The best thing about yellow is that you can pick various hues and tints to suit all seasons. Here are a few of my favorite ways to make
this summer color
work for fall:
…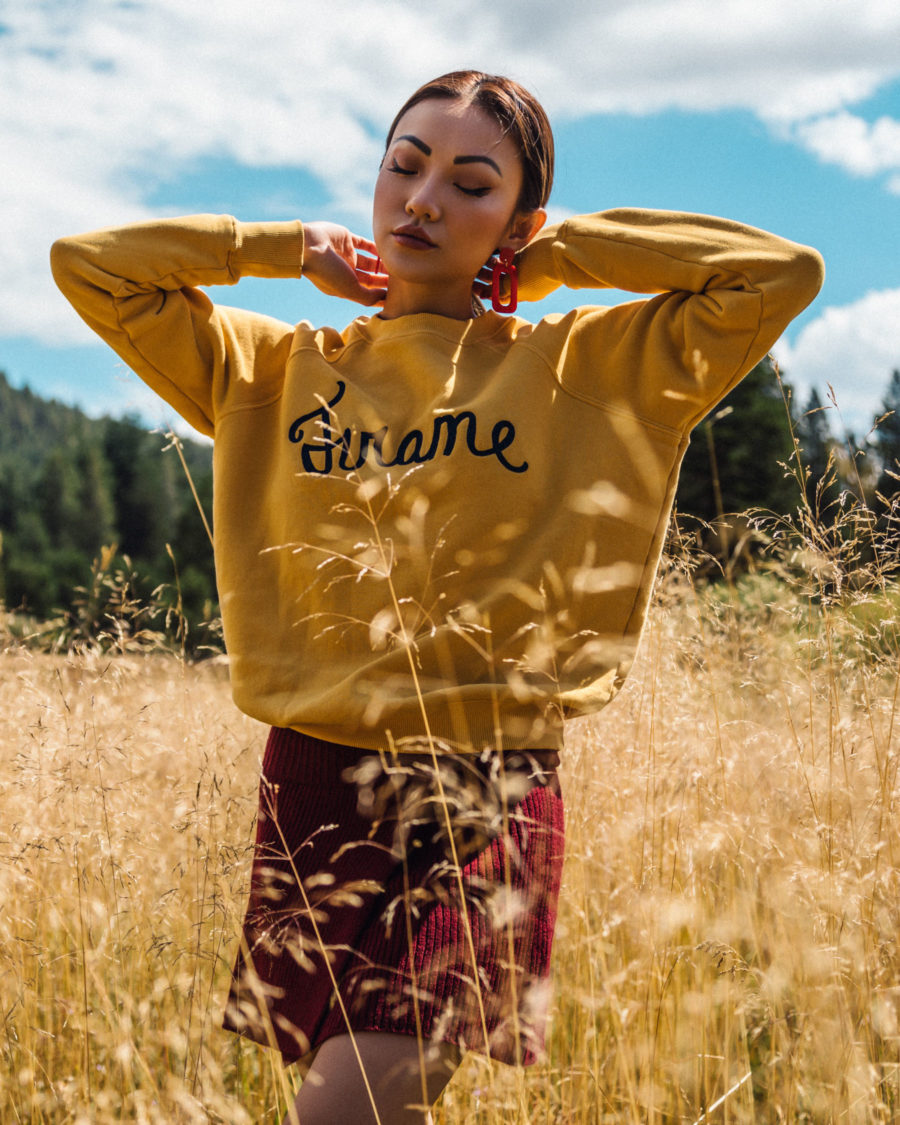 1

Go for a Mustard Shade

If you're shying away from that bright tone often associated with lemons and lemonade, turn to mustard yellow. It's a more versatile option for fall that still yields a punch of color. This might be a no-brainer as mustard yellow closely resembles the changing colors of the leaves. I love how mustard looks against maroon – reminds me of high school superlatives.

…

…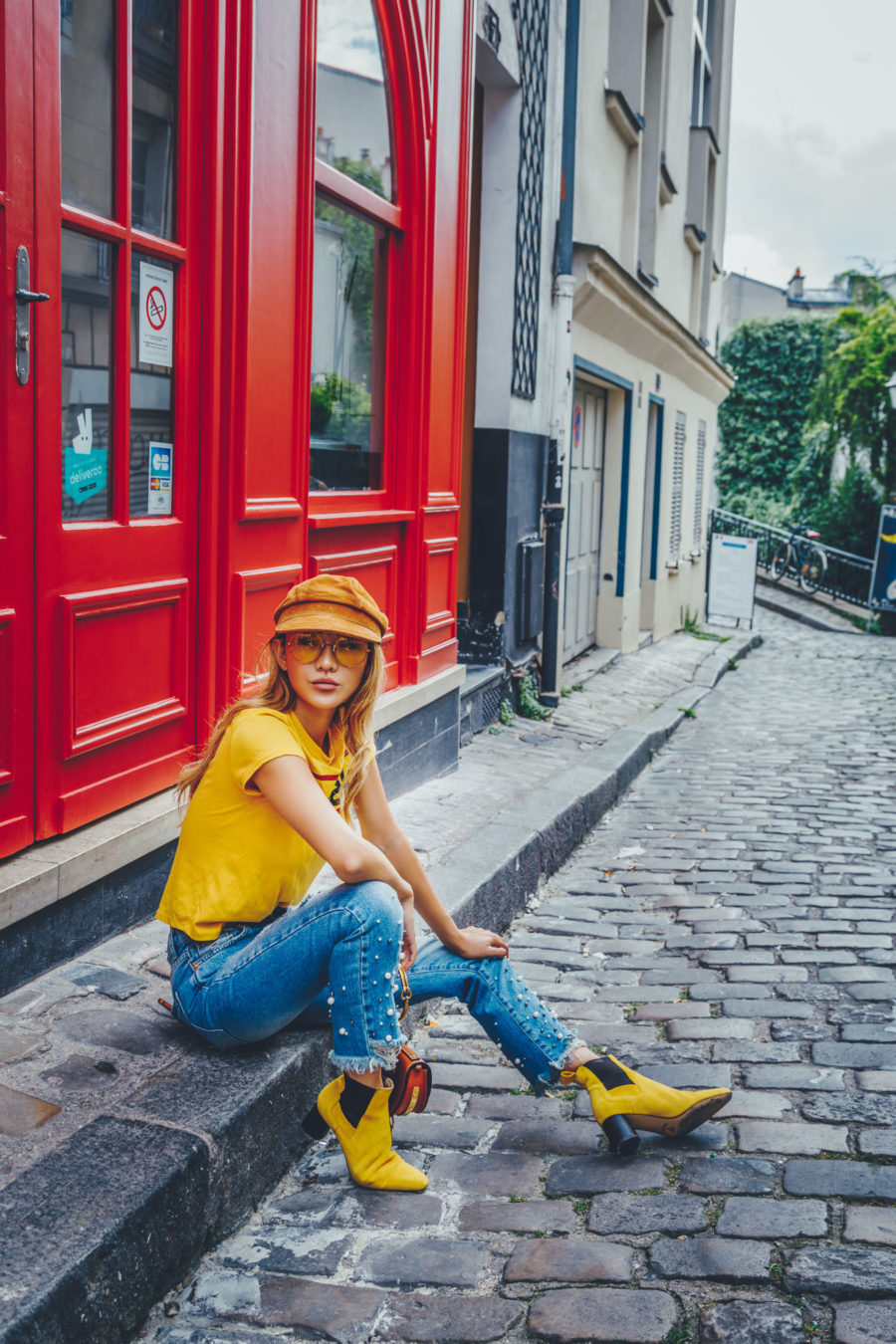 2

Opt for Yellow Accessories

When in doubt, shoot for accessories – like I did in this outfit with my hat and boots. Yellow isn't your normal boot color, but I always love throwing people off with the unexpected. Don't shy from the obvious and extend yellow to your earrings, scarf, and handbag. Just remember to pull back the rest of your ensemble to basics like denim and a graphic tee.

…

…
3

Pair with Neutrals

Although yellow can feel quite like the bumblebee against heavy neutrals, it's actually capable of striking the perfect balance between cool and warm – just add another color! Note how chic and luxe it looks with black and silver! Slinky trousers with a modern fit (think wide legs) are all you need to elevate your look. This season's resurgence of texture play allows you to get really creative!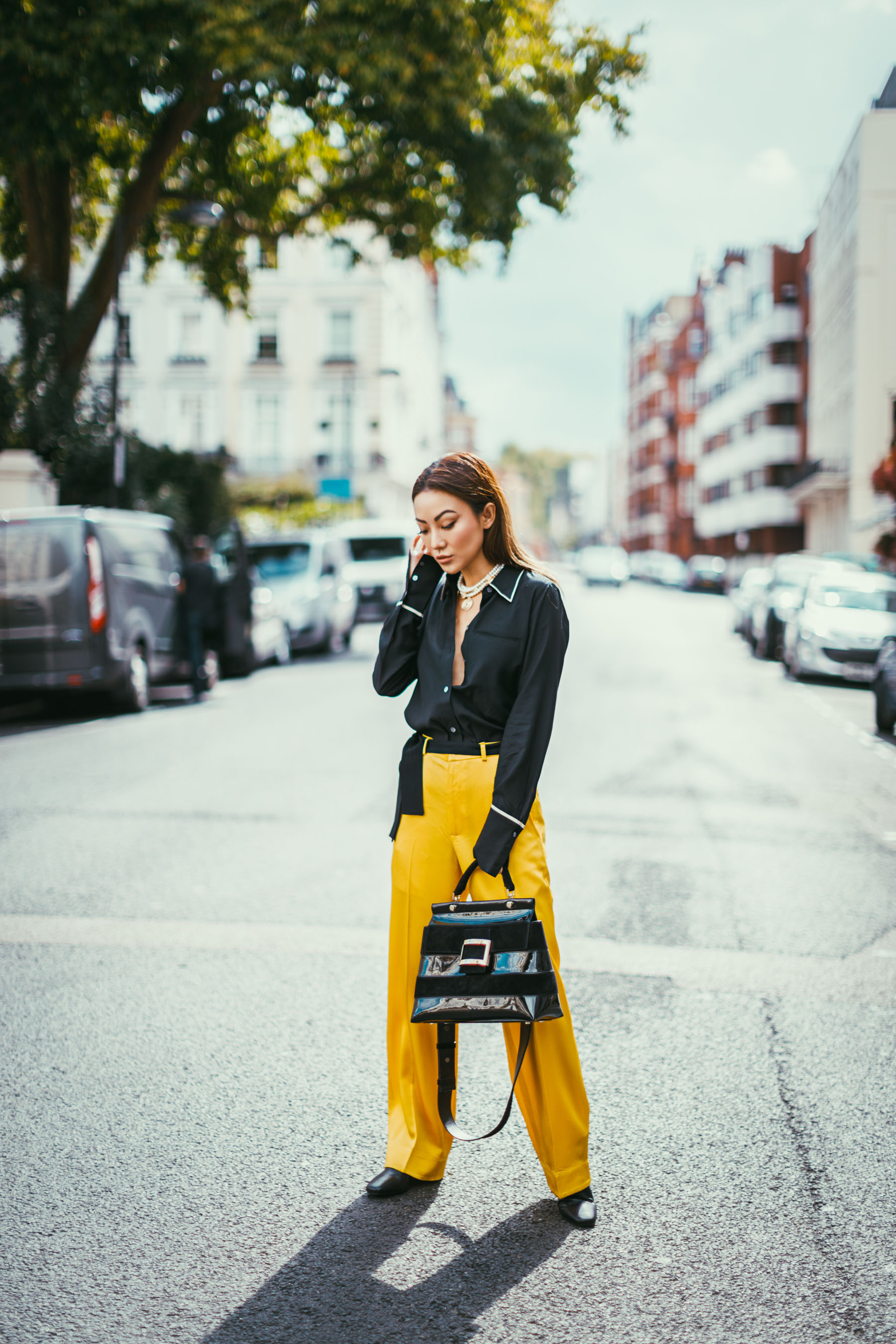 …

…
4

Pick a Fun & Feminine Top

At the end of the day, you can always take the safe route of a yellow knit top. Bear in mind that it's possible to take something simple up several notches by looking for standout details, a unique cut, and/or a flirty contour. With a sweater like the one I'm wearing, one's eyes would be more drawn to its unconventional style rather than the actual color. Sometimes it's all about creating an illusion.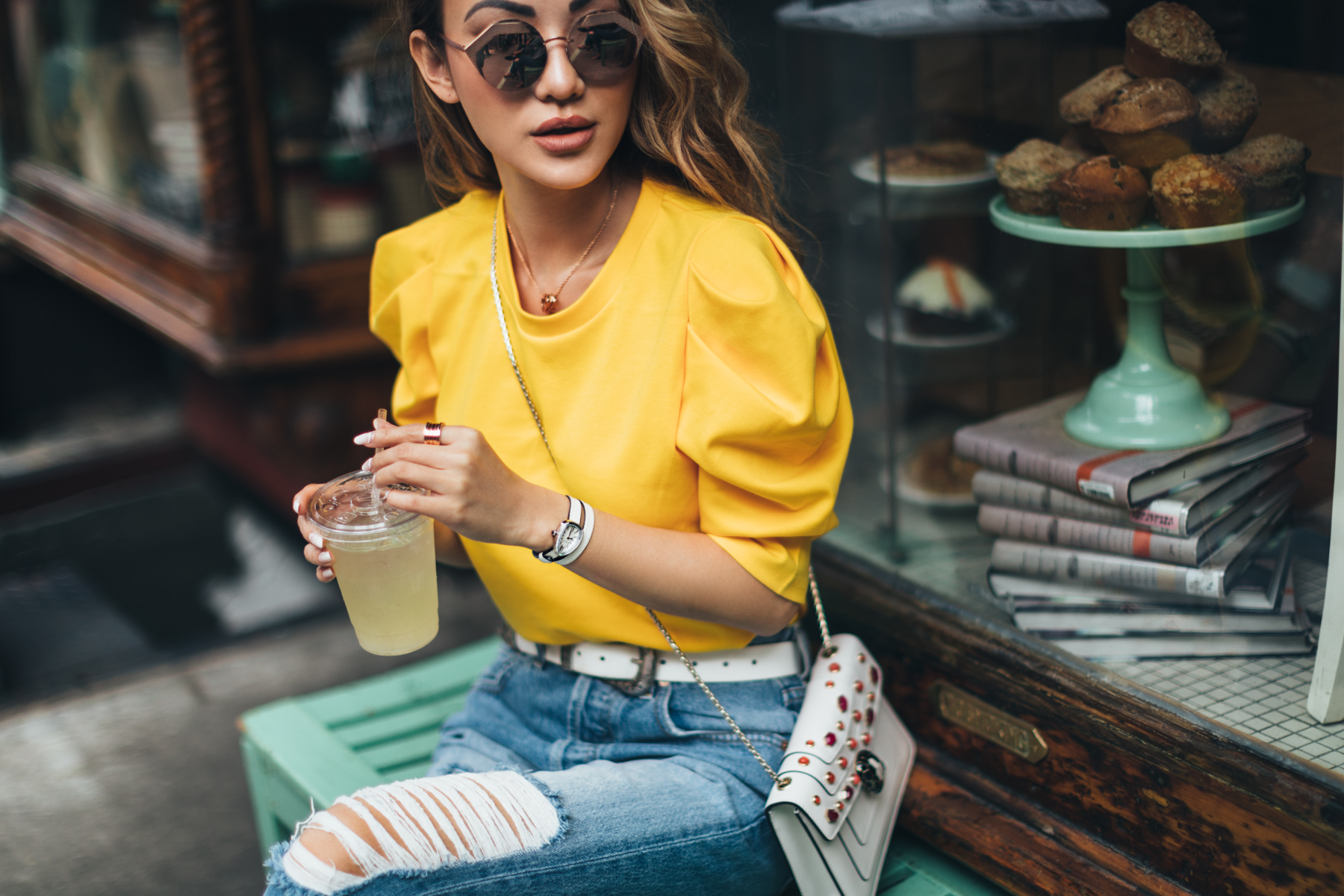 …
5

Pair with Jewel Tones

Step out in head-to-toe yellow if you're confident enough to go bold. I'm all about putting my best foot forward even if it means turning heads, so I paired this power suit with bright pink heels. Note that jewel-tone pairings don't have to be limited to your shoes and outfit.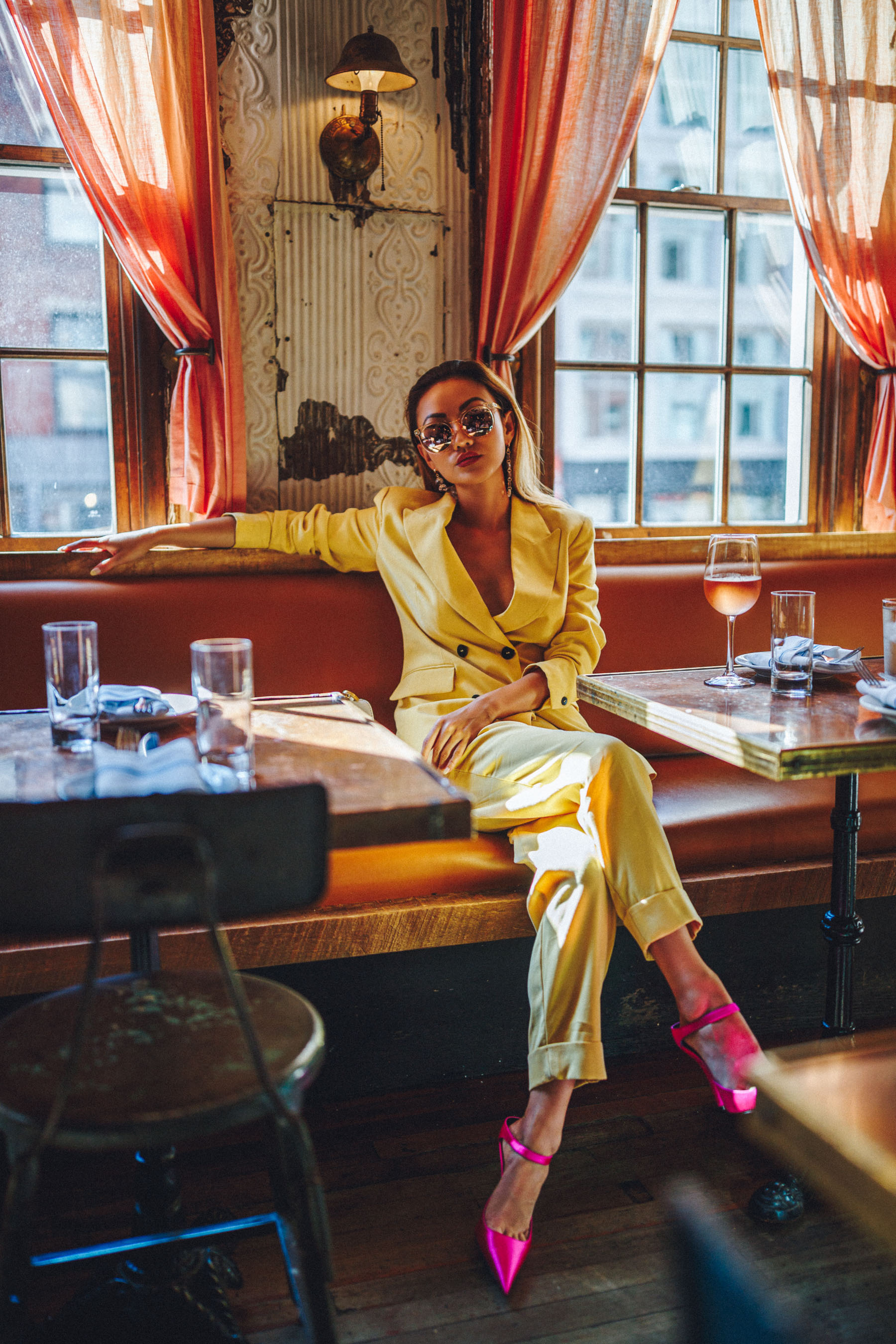 Think an oxblood, green, or purple bottom with a yellow top (or the reverse) – these are all color combinations that work.
…

…
Are you wearing yellow this fall?
yellow