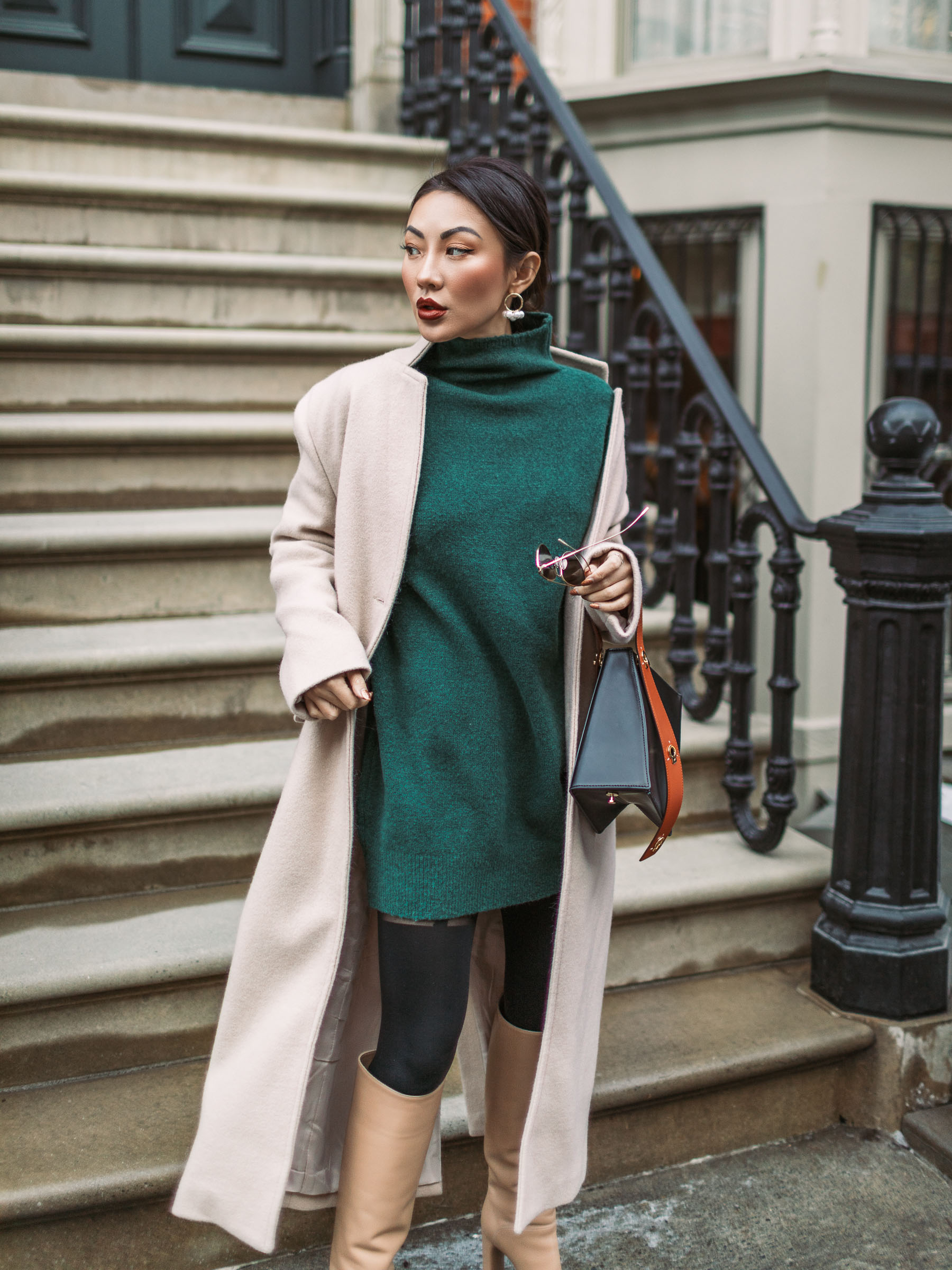 Beige Coat Similar (Affordable) | Green Sweater Dress Similar | Black Tights Similar | Casadei Knee Length Boots (Sold out, but Similar) | Oliver Peoples Floriana Sunglasses | Danse Lente Leather Tote (Sold out, but Similar)
F
ebruary is almost here and it marks one of the most brutally cold times of the year in New York City. Another major highlight of the month is
Fashion week
, which is now only one week away. Although I'll always love the energy it brings to the city, I can't loathe the cold enough. If you've ever looked at the fashionable street style stars and wondered how they strut out in the freezing cold, you're about to find out today. I'll be sharing some of my winter layering basics that aren't so obvious.
…

…
Layers are key to surviving a stylish winter. Read on to find out how you can stay warm and look good.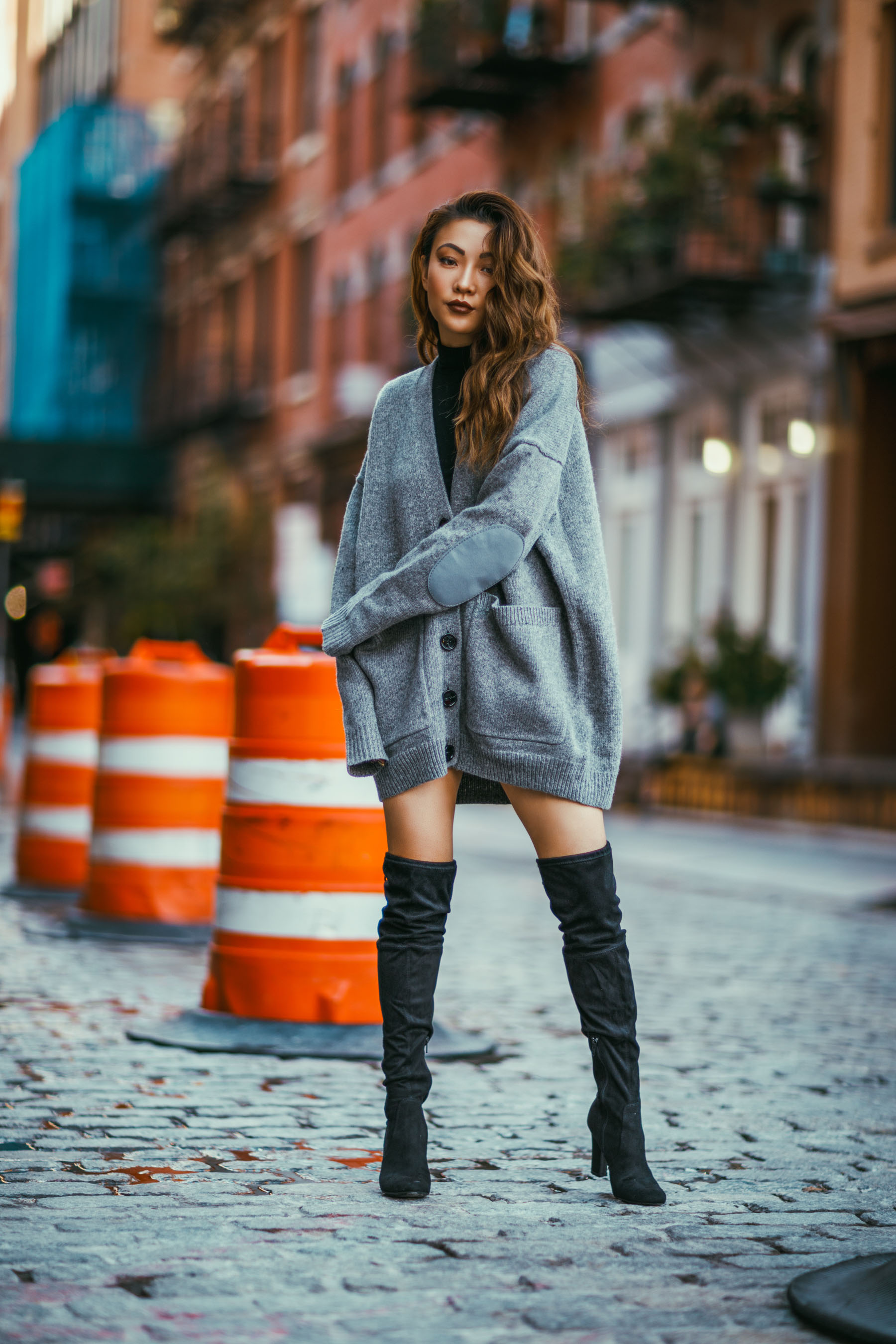 Wear a turtleneck under EVERYTHING.
Whether it's a mock neck or true turtleneck, this piece is the true layering MVP guaranteed to keep you warm. If there's anything I've learned over the years of navigating NYC winters, it's keeping your neck and chest covered. This style sweater is perfect because it can be worn under everything. Try some new layering techniques like wearing it under a button-down down top or shirt dress. Or just wear a fitted mock neck under your oversized hoodie.
…

…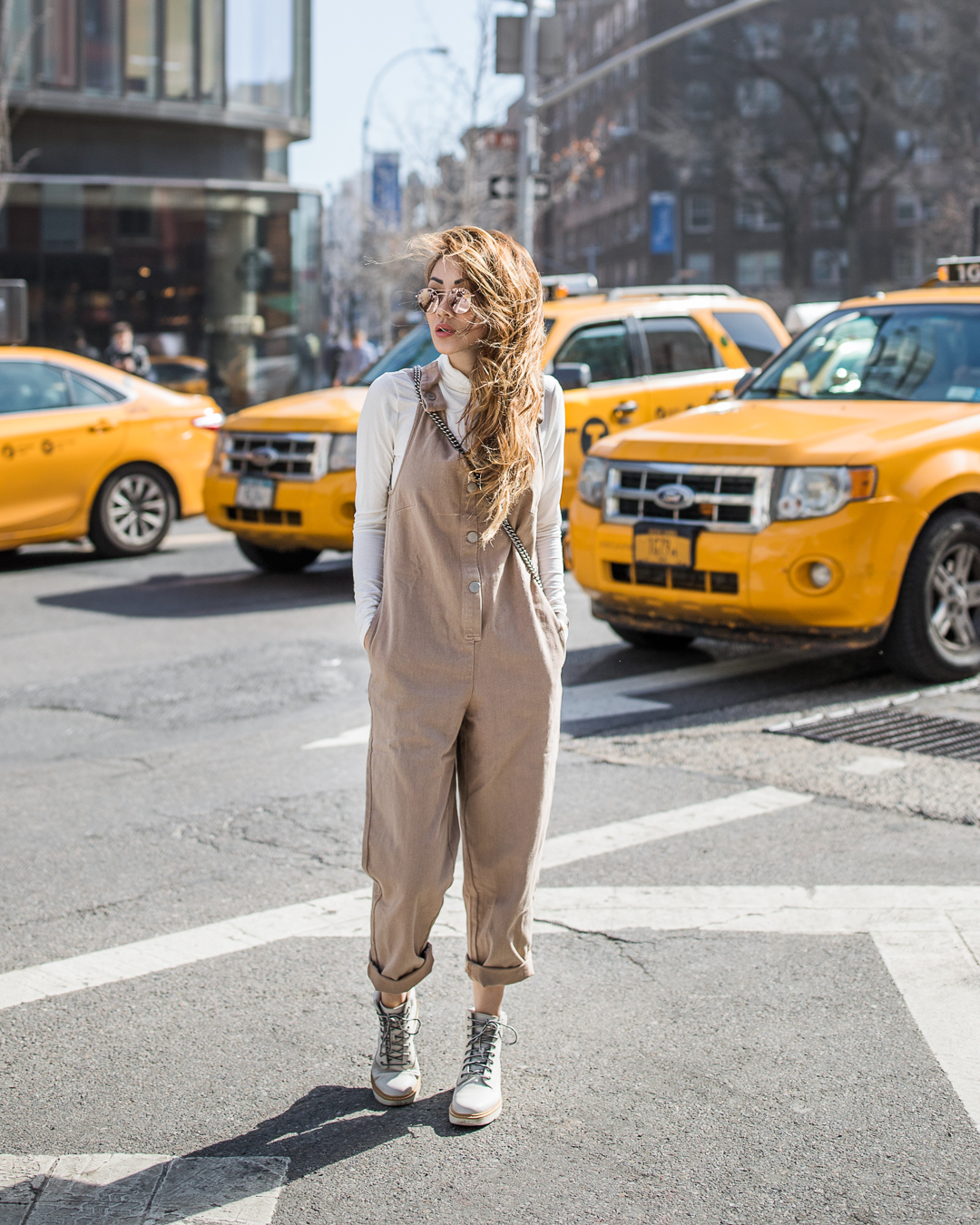 Look for insulated fabrics and garments.
I'm a huge fan of the Heattech collection from UNIQLO because the fabrics retain your body heat without weighing you down. In fact, they're so light that you can add multiple layers and you won't even look bulky. You should also stick to materials like wool, cashmere, and fleece, which are all lightweight and heat inducing. I wouldn't recommend cotton especially in the rain or show because it absorbs moisture and will leave you colder.
…

…
Try a coat liner or double up.
A common practice you'll see among street style stars, which I happen to be a huge fan of, is layering coats. For instance, wearing a structured blazer with a menswear coat, a leather jacket with a faux fur coat – or a denim jacket under a trench. To achieve that ubiquitous "fashion editor" look, wear your outermost jacket draped over your shoulders.
If you feel that this look may be too "bulky" for your taste, pick a coat that ties at the waist. That way, you'll get some cinching action that creates the illusion of that hourglass figure.
…

…
Photo by Pinterest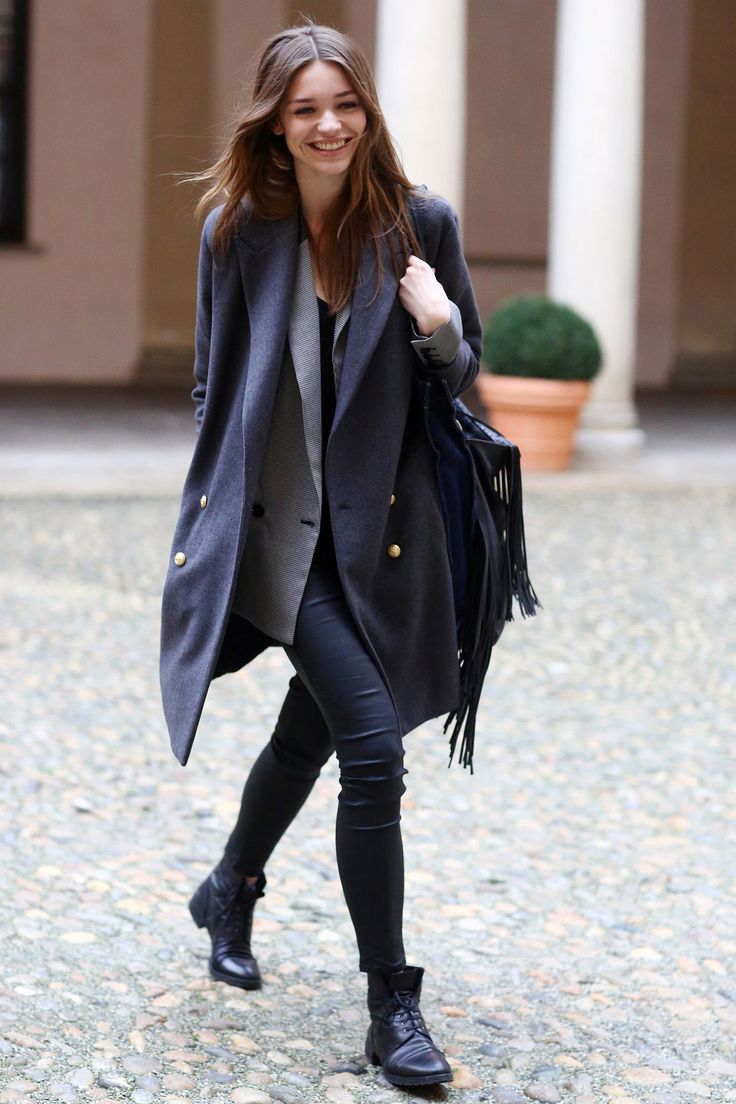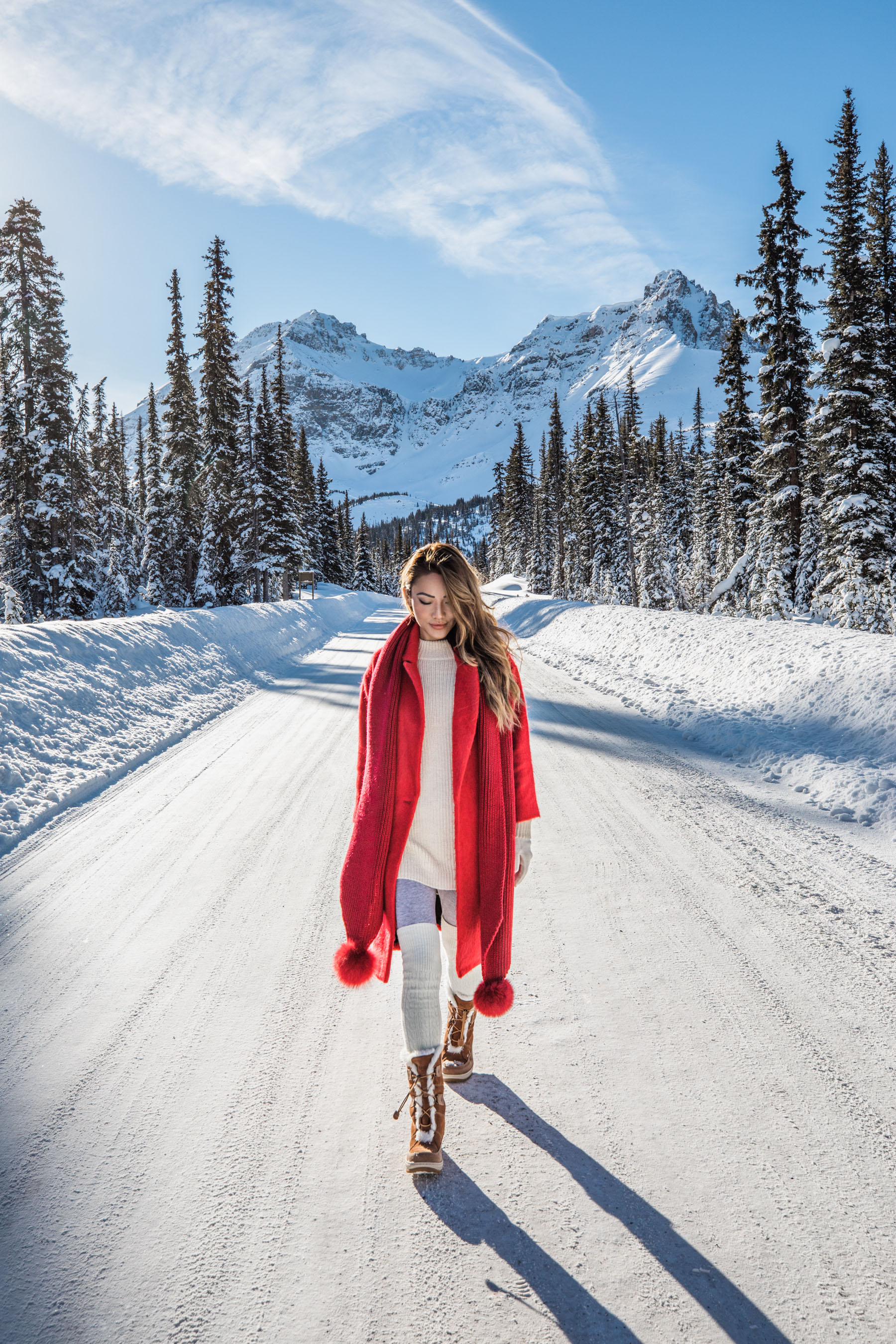 Go for wool socks.
Aside from keeping your neck warm as I just mentioned above, socks are integral for warmth. Thick socks aren't always the answer though, so make sure you try them with your shoes, ensuring your toes can still wiggle around. Wool socks, however, is the magic to keeping your feet nice and toasty since they repel water (yet absorb moisture). Fleece is also a favorite if you're not going to be out all day in the snow.
…

…
A pair of comfy high boots!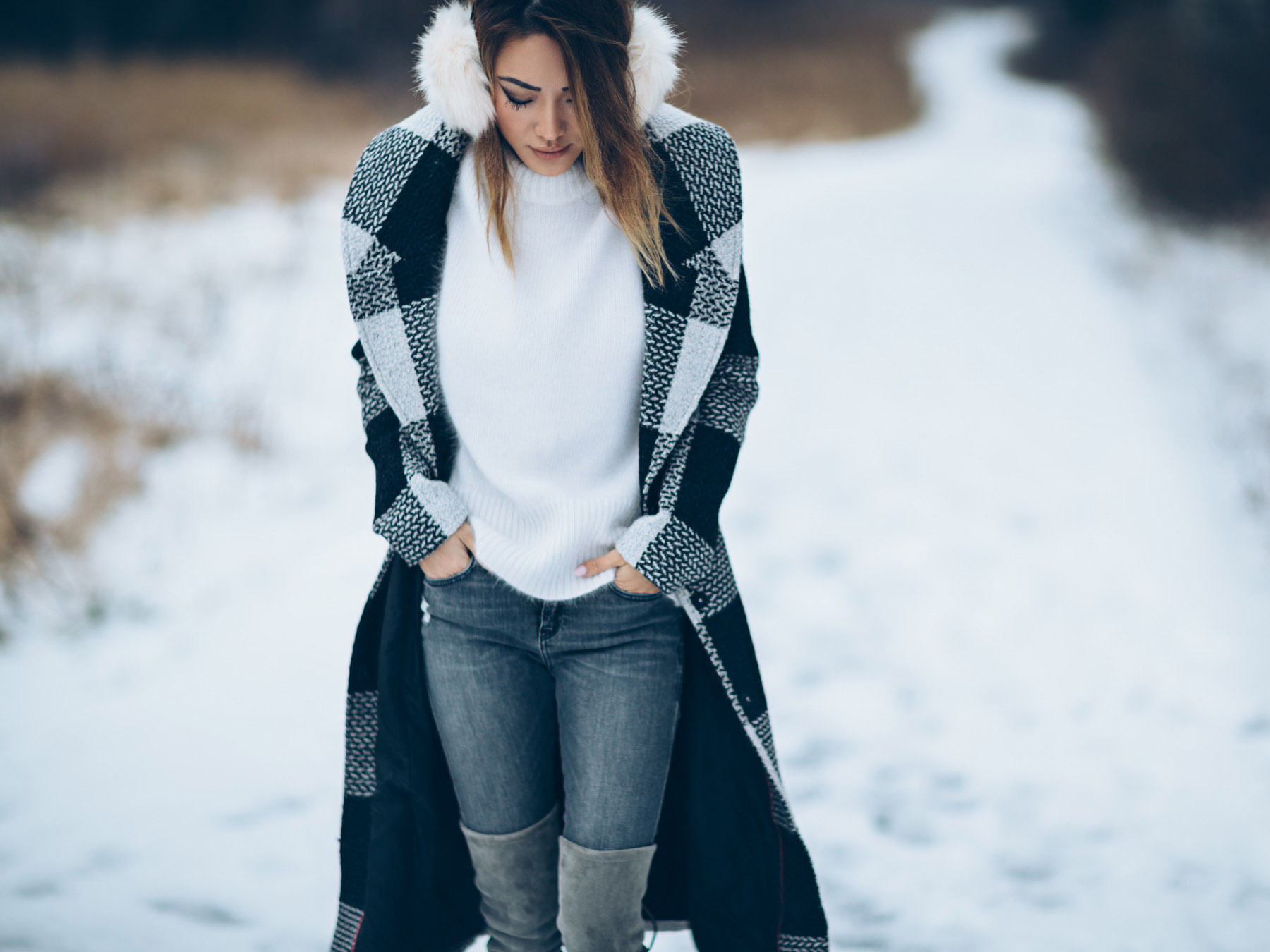 Finally, your cold weather footwear can make or break your look. Pull your outfit together with a perfect pair of high boots that either come up to the knee or the thigh. I love stacked-heel versions because they're comfy for walking and look great for dressy or casual occasions. It's also a sure way to make skirts and dresses work in the winter!
…

…
Any winter layering basics you can chime in?