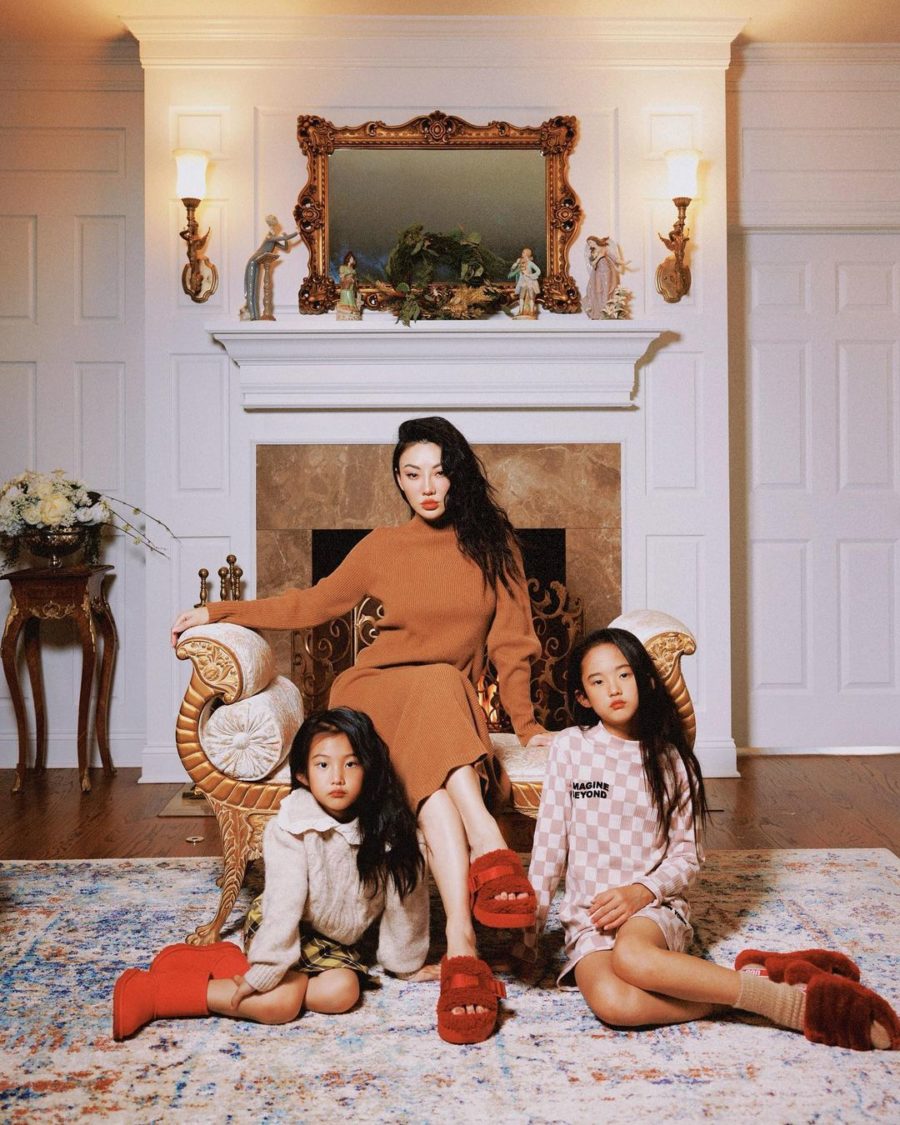 Sweater Dress  Similar | UGG Slippers (Similar)
N
ame something more cozy than staying indoors, curled up in an oversized throw as you sit fireside and snow is slowly drifting down outside of your window. Relaxing winter days are just what the doctor ordered. Although, this cannot be what every day looks like until spring is upon us, we all deserve to take a few days to sit back, relax, and take a breather from the hustle and bustle. Of course, one will need the proper attire to tackle a day full of ultimate rejuvenation. That is where this post comes into play.
Cozy clothes are the name of the game
. I compiled a list of everything you might need to invest in and wear for winter on your next day in. If you plan on wrapping yourself up in a blanket and calling it a day, keep reading to reveal the best clothes to do so in.
…

…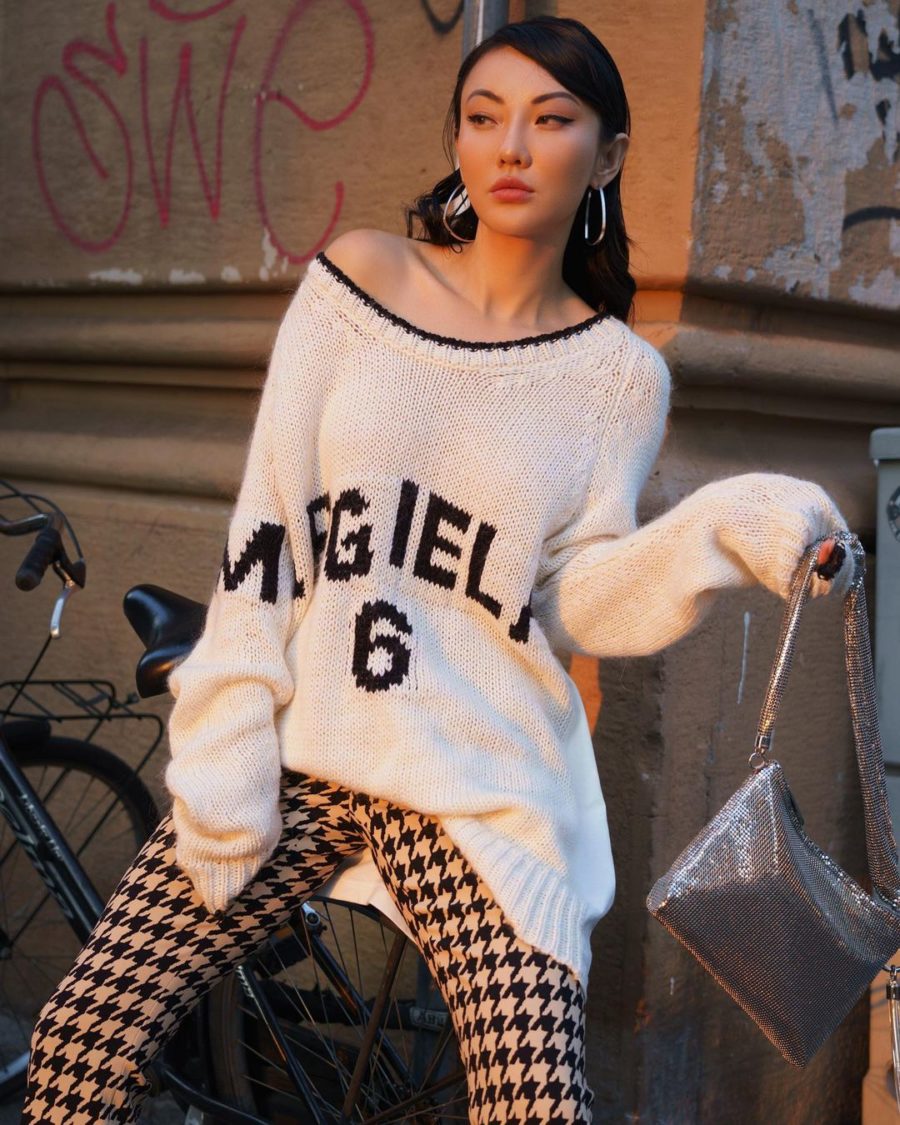 Oversized Sweaters
Perhaps my favorite at home attire, the oversized sweater is a wondrous thing. We know knits go hand-in-hand with the winter season but there is a special place in our heart for the ones that are extra large. Obviously the size enhances their cozy factor and acts as a dress that you can lounge around in all day. I promise not to tell if you decide to shop from your husband's closet like I am guilty of from time to time. But just in case you want to invest in one for yourself, there are so many fun, oversized sweaters to shop from including everything from neutrals to bright colors and patterns. Be on the lookout for extra soft knit fabrications like cashmere, acrylic and chenille.
…

…
Fuzzy Footwear
We all know those floorboards in your home might as well be a sheet of ice in the dead of winter which is why protection for your feet as you scurry from the fridge back to bed is a necessity. There has been a recent revival of sherpa and fur lined footwear, for both indoor and outdoor use. It is the perfect excuse to keep your feet nice and toasty all season long. Look for fur lined slippers that you can easily slide on and off. Or for something more versatile that you can wear out and about, a sherpa lined boot would do the trick too.
…

…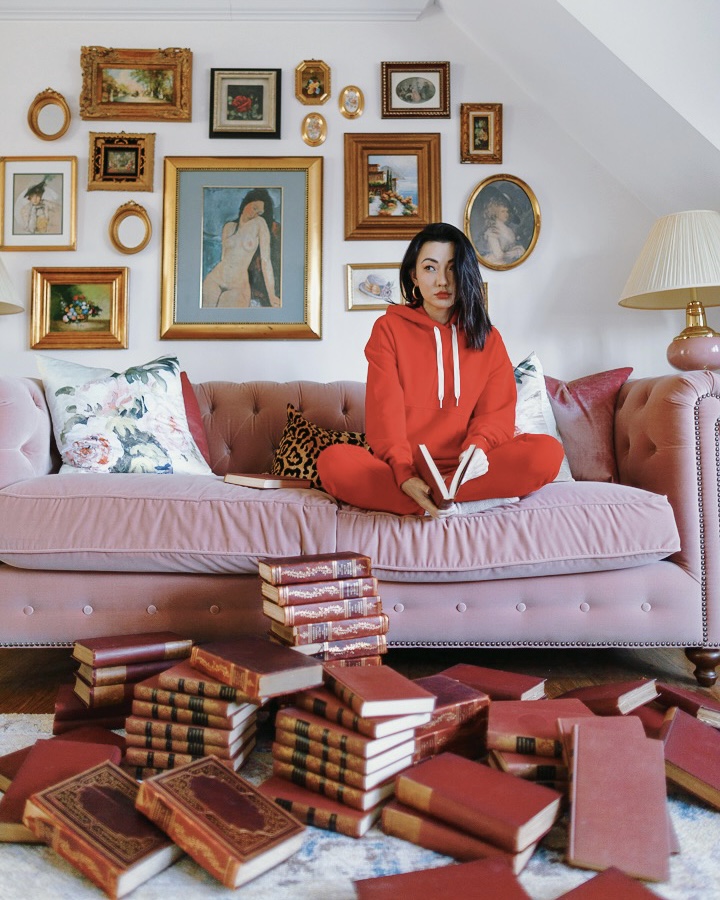 Matching Sweats
Sweatpants have truly come a long way. They used to be ostracized and looked down upon as something only a lazy person would wear. Since then, sweats have evolved to be a trendsetting outfit that is acceptable to don out and about. With any coordinating set, it makes life easier knowing that your top and bottom look good together no matter what. Stocking up on a plethora of matching sets you can wear from the comfort of your own home this winter is more of a need than a want. Once you have a few on hand, you can easily mix-and-match sweatshirts and sweatpants to create a few more cozy uniforms to rock from home.
…

…
Cotton Undergarments
When you want to be at your most comfortable, it is important to work from the ground up. It should always start with your undergarments. The last thing you want to resort to is wearing an itchy or restricting set of lingerie underneath your cozy oversized sweater. Personally, you really cannot get more soft and barely-there than anything made of cotton. I tend to love minimal bra tops and briefs for ease of layering during those lazy days at home. Trust me – once you go cotton, you may never look back!
…

…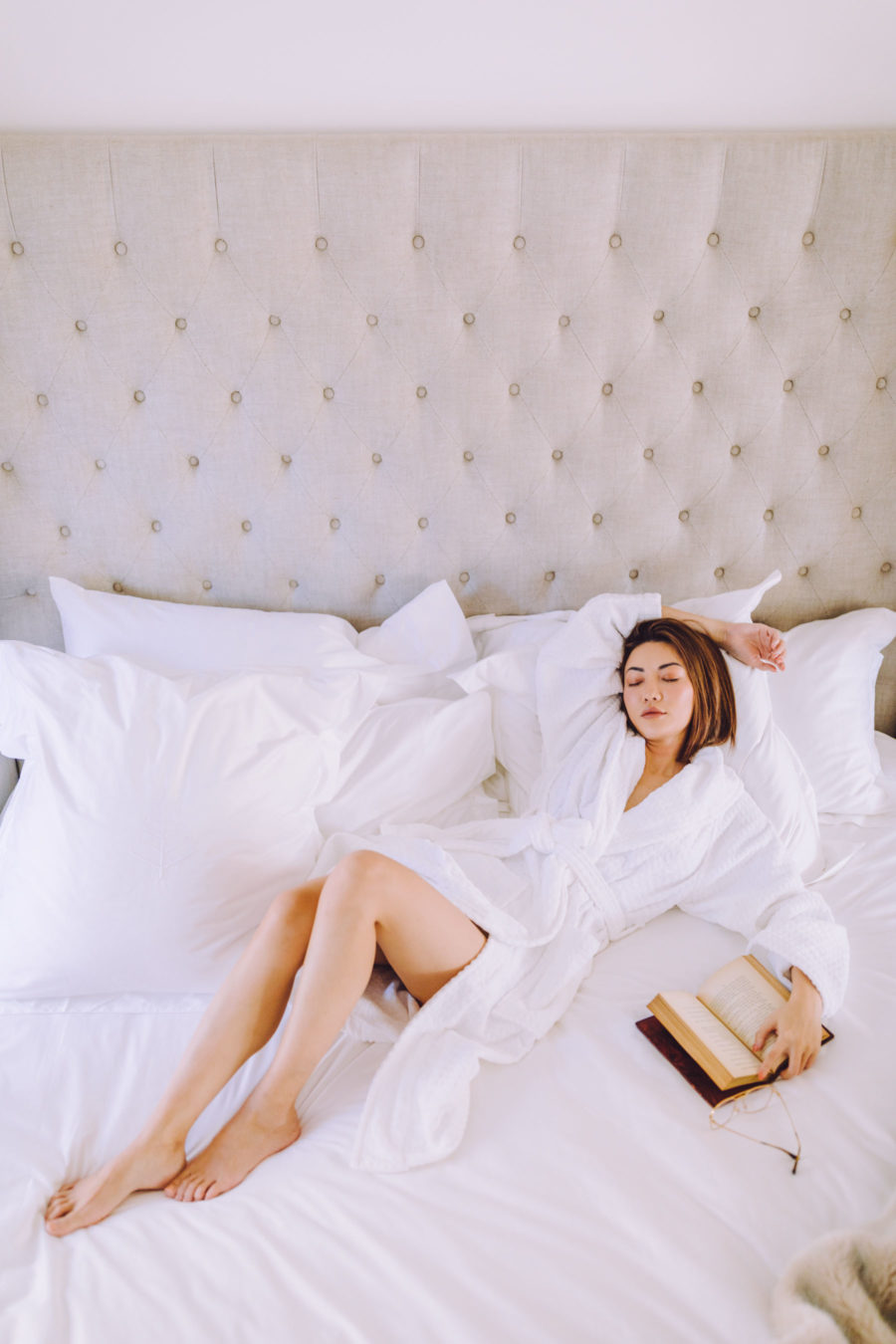 Hotel-Inspired Robe
There is no greater pleasure than a soft, hotel-inspired robe. Let's face it, cold, winter mornings make getting out of bed really difficult because you do not want to leave your warm bed. But if you happen to have a fluffy robe on deck, it is instantly much easier to tackle! On the other hand, it is just as satisfying at nighttime. Imagine wrapping yourself up in your robe after a long bath with a glass of wine in tow. Truly some of life's greatest pleasures. After all, you work hard and deserve a fluffy hotel robe to wear on your weekends and off days.
…

…
How are you wrapping up these next few days of the year?