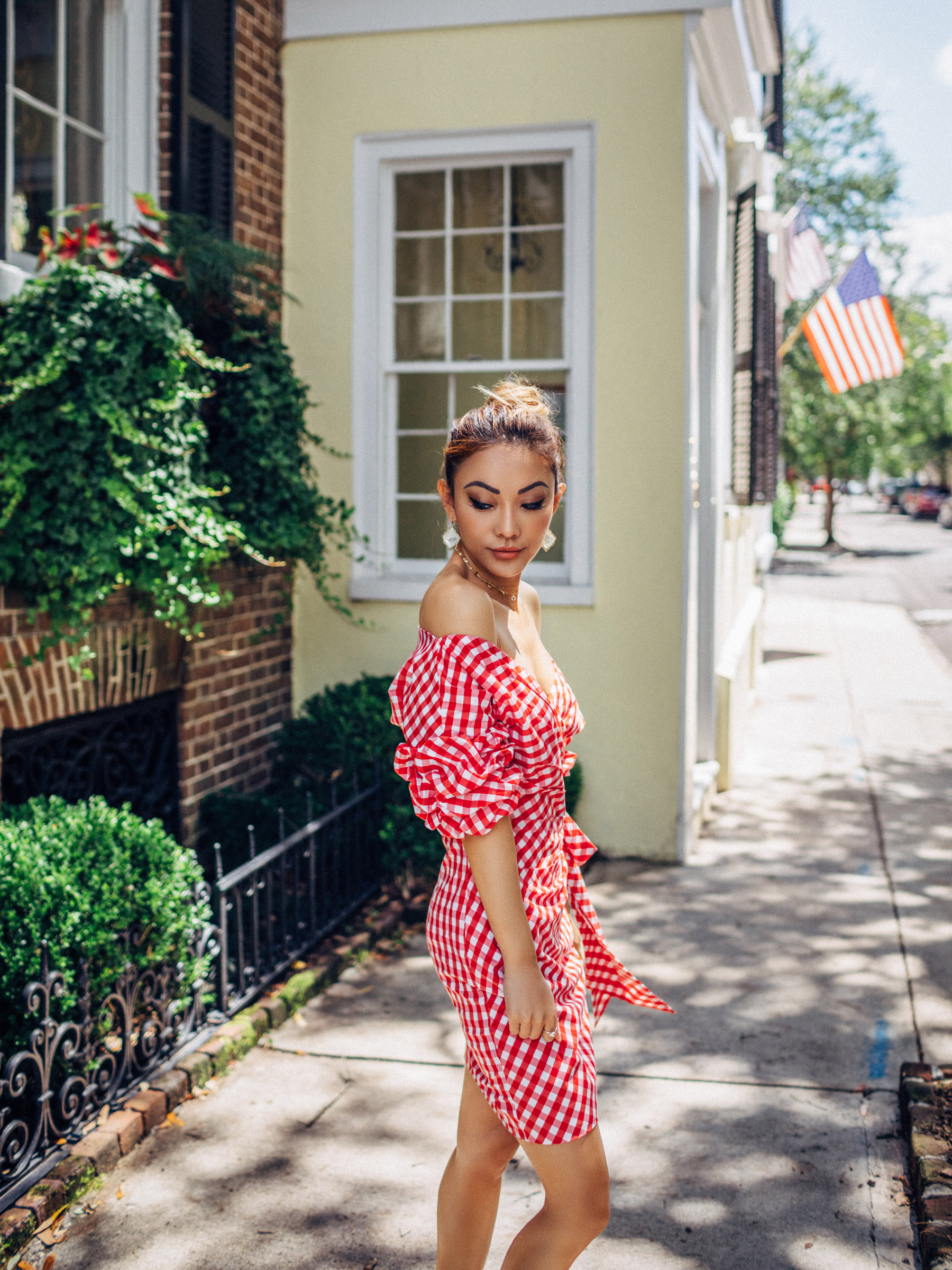 Gingham Wrap Dress (similar) | Floral Earrings (similar) | Dainty Gold Necklace (similar)
N
aturally, as the weather warms up and we move into the spring season, bright colors and patterns return in the form of flowy tops and flouncy dresses. Although I am notorious for wearing
vibrant colored clothing
all year round, I do tend to gravitate even more towards these options in spring and summer. It comes as no surprise I am drawn to this season's trending prints. There are so many bold looks, so I narrowed down my favorite trending prints that you will certainly be seeing more of.
…

…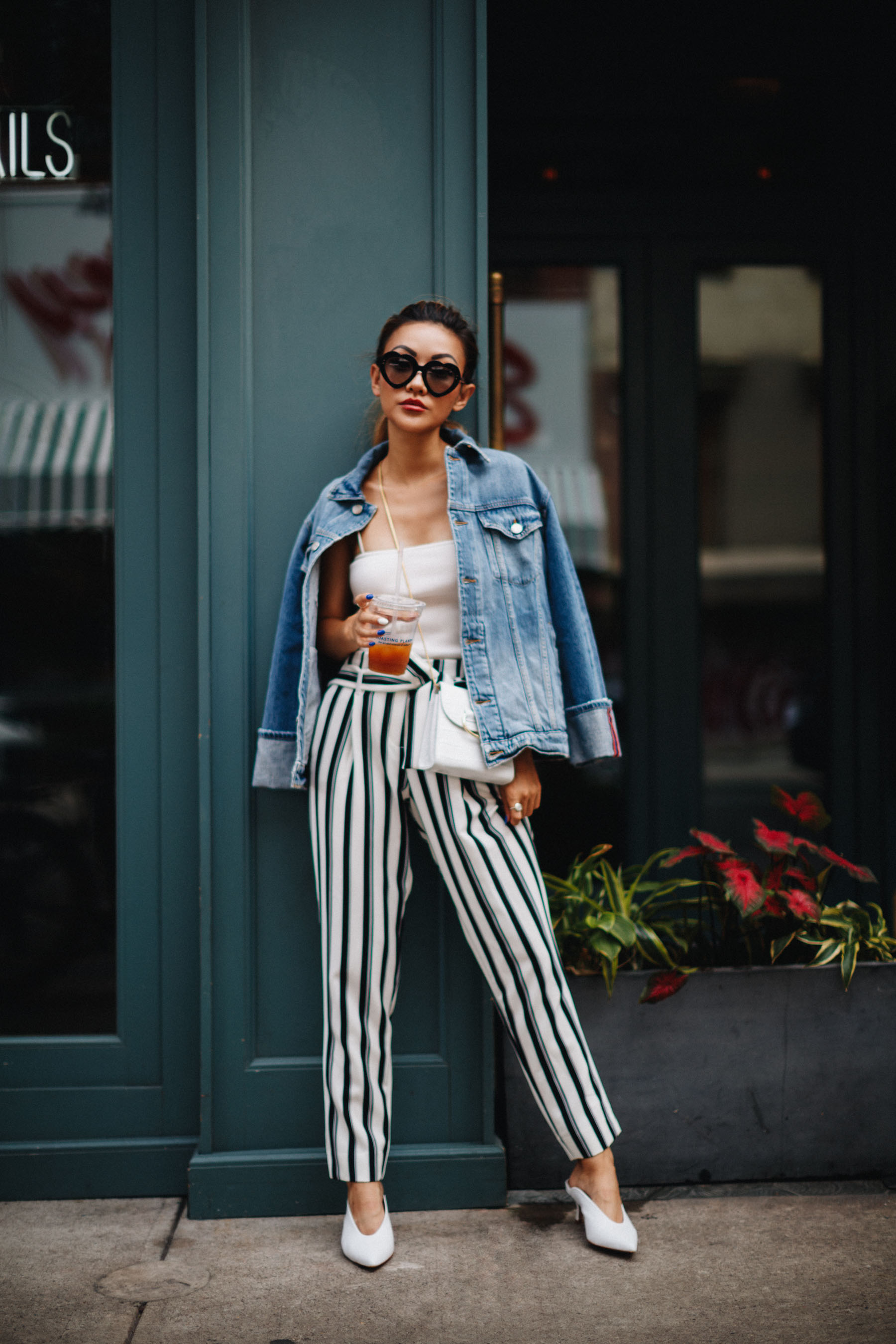 1

Stripes on Stripes

Stripes, whether they be vertical, horizontal, or pinstripe, were replicated on so many different runway looks. Clearly, stripes are anything but groundbreaking, as they have always seem to have existed but more so in the background. What makes this print trend-worthy, is how designers are approaching the print. Designers rejuvenated this pattern to make it more bold and fearless by doing things such as incorporating brighter colors. Head-to-toe striped looks are definitely a must as we move into Spring 2018! I've always loved vertical stripe trousers because it draws the eyes up and down. This season, try matching stripe pants to a different stripe blouse.

…

…
2

Check Mate

The classic checks pattern is being carried over from Fall and Winter to find a place in warmer seasons too. Tartan prints are refreshed for the season by being reproduced in a more appropriate color palette. An amazing way to work this print into your wardrobe is through feminine silhouettes that are easy to wear. Plaid can be found on skirts, loose dresses, and even heels. Don't forget about gingham and window pane checks as well – all are perfect for the season!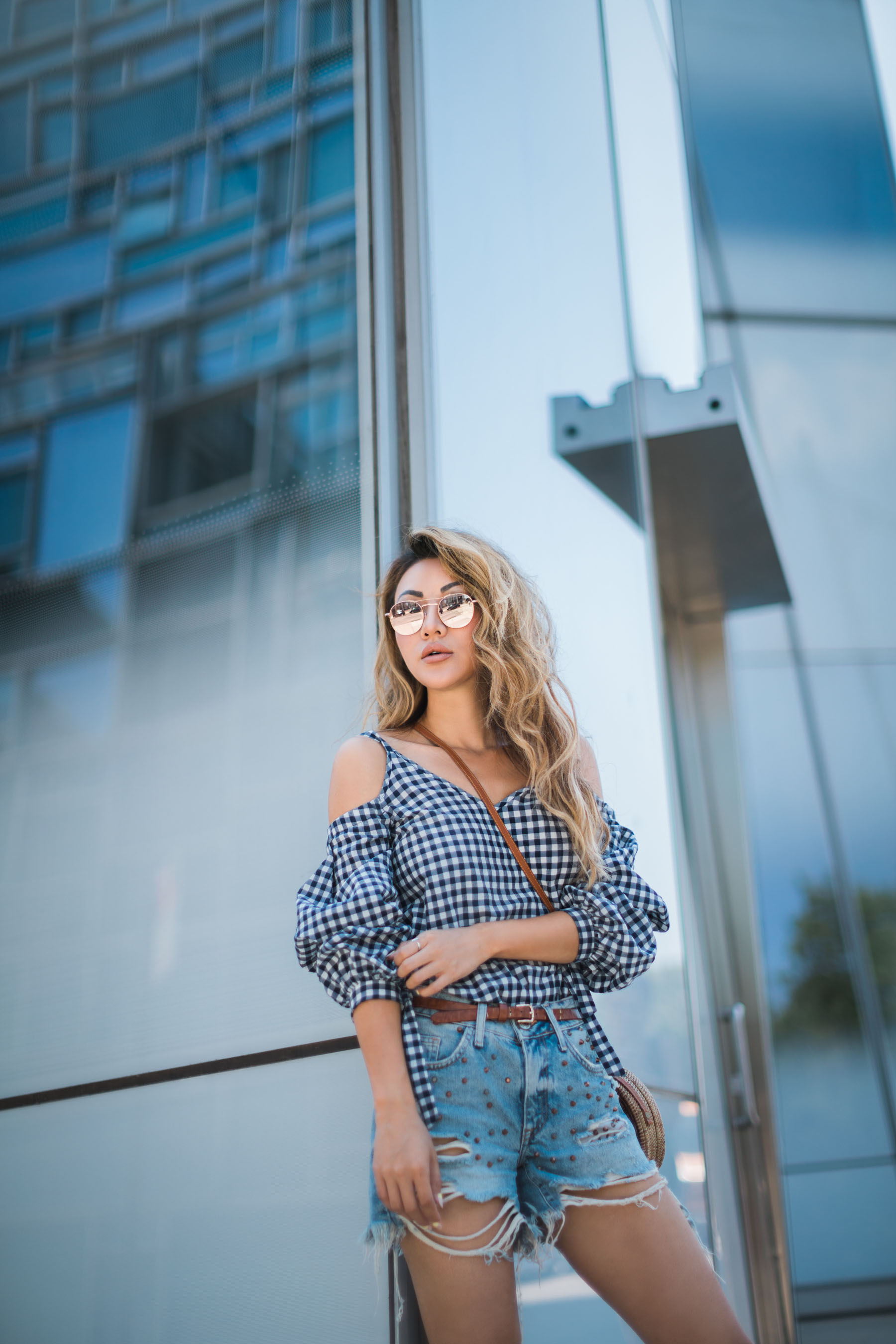 …

…
3

Polka Dots

Similar to the aforementioned striped pattern, polka dots are not anything new here. However, Spring 2018 has seen another redone of a classic pattern. This time, polka dots have been modernized with a punch of color or lack of. They're also either big and bold or subtle and small. You might even find a mix of both!

Polka dots, whether in black and white or color, can now be found on tops and bottoms, mostly in loose fabric that is breathable and light – perfect for the warmer weather. If it is too girly of a pattern for you, I suggest pairing it with more ruggish pieces such as a graphic t-shirt tucked into a polka dotted skirt.

…

…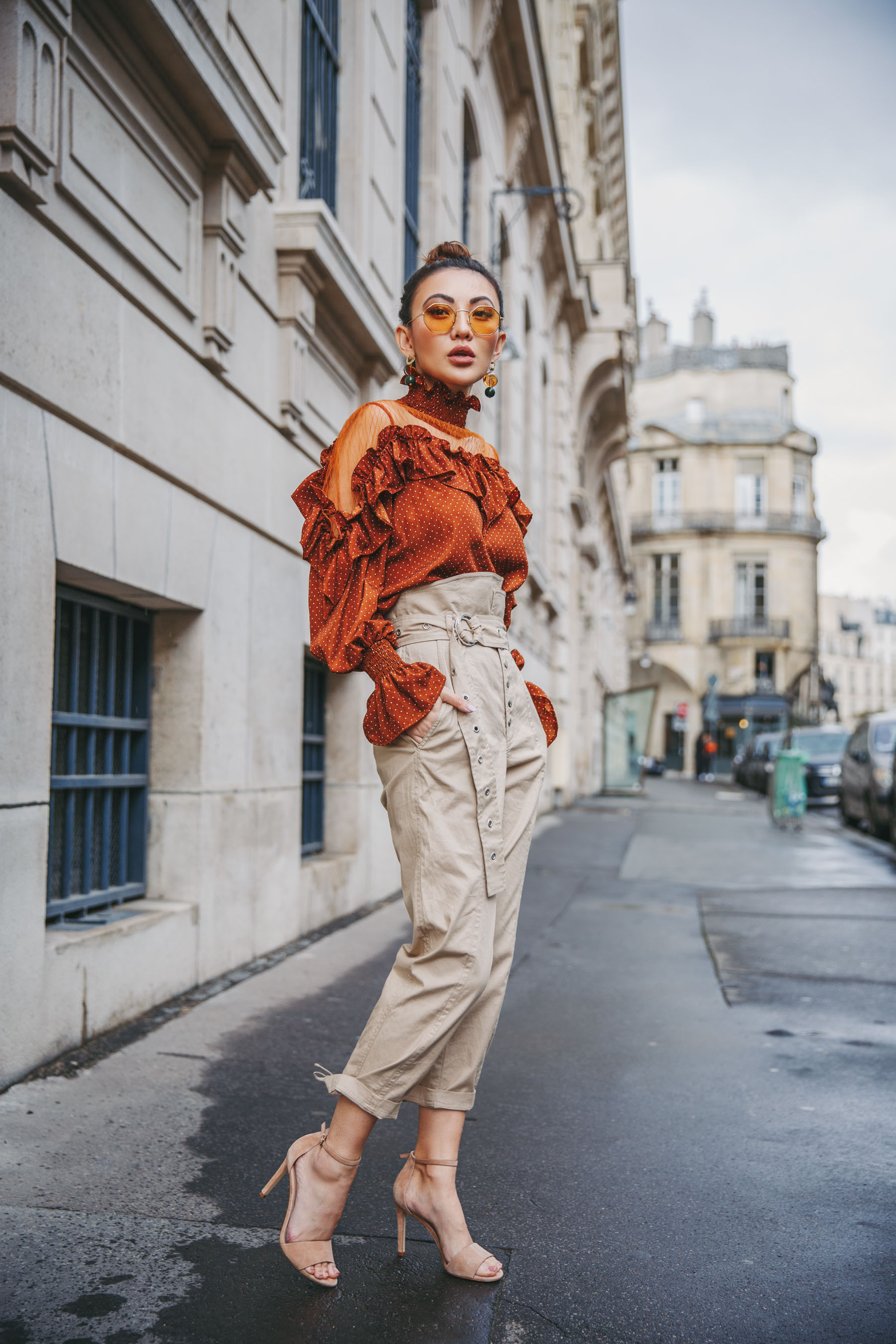 4

Micro Florals

I also wanted to touch upon the floral patterns. This is essentially a no-brainer in Spring but I wanted to focus on a specific type – micro florals. We've seen a shift away from large bold prints. It's become essentially a more minimal floral print that is not as busy as your typical flower pattern. This looks great on sheer, delicate pieces for that perfect ladylike look. Although, this again can be toughened up by pairing a leather moto jacket on top.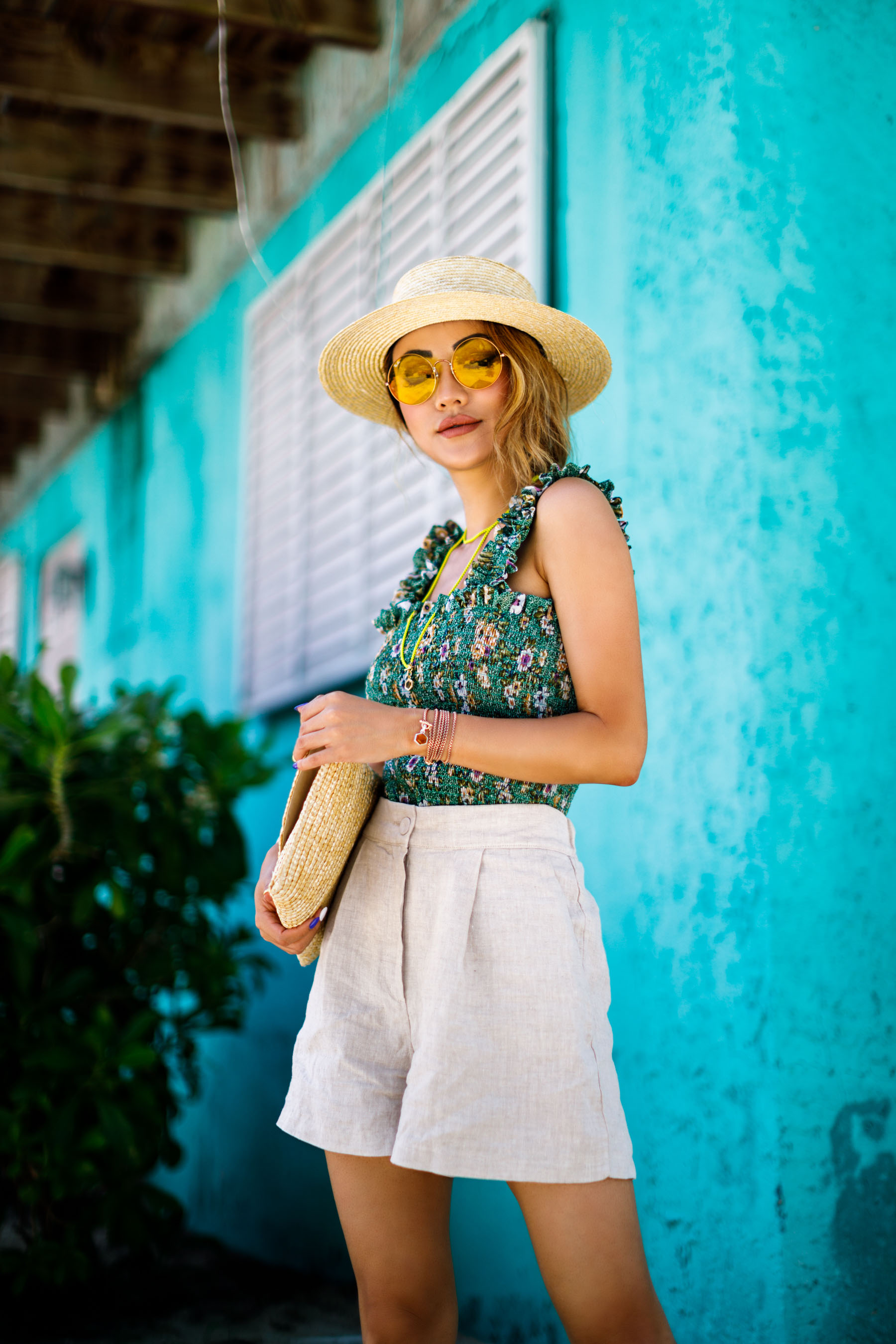 …

…
5

Fruits

Lastly, let's touch on fruit motif prints! Whether you're a pineapples, cherries, or lemons kind of girl, no shame wearing it on your sleeve. They make for fun clothing items once warmer weather comes around in full swing. As you can see, I'm a huge of the fruit print trend because it's summer-appropriate and not too serious. With a few unique details such as sheer ruffles and feminine bows, you'll look like a true trendy fashionista!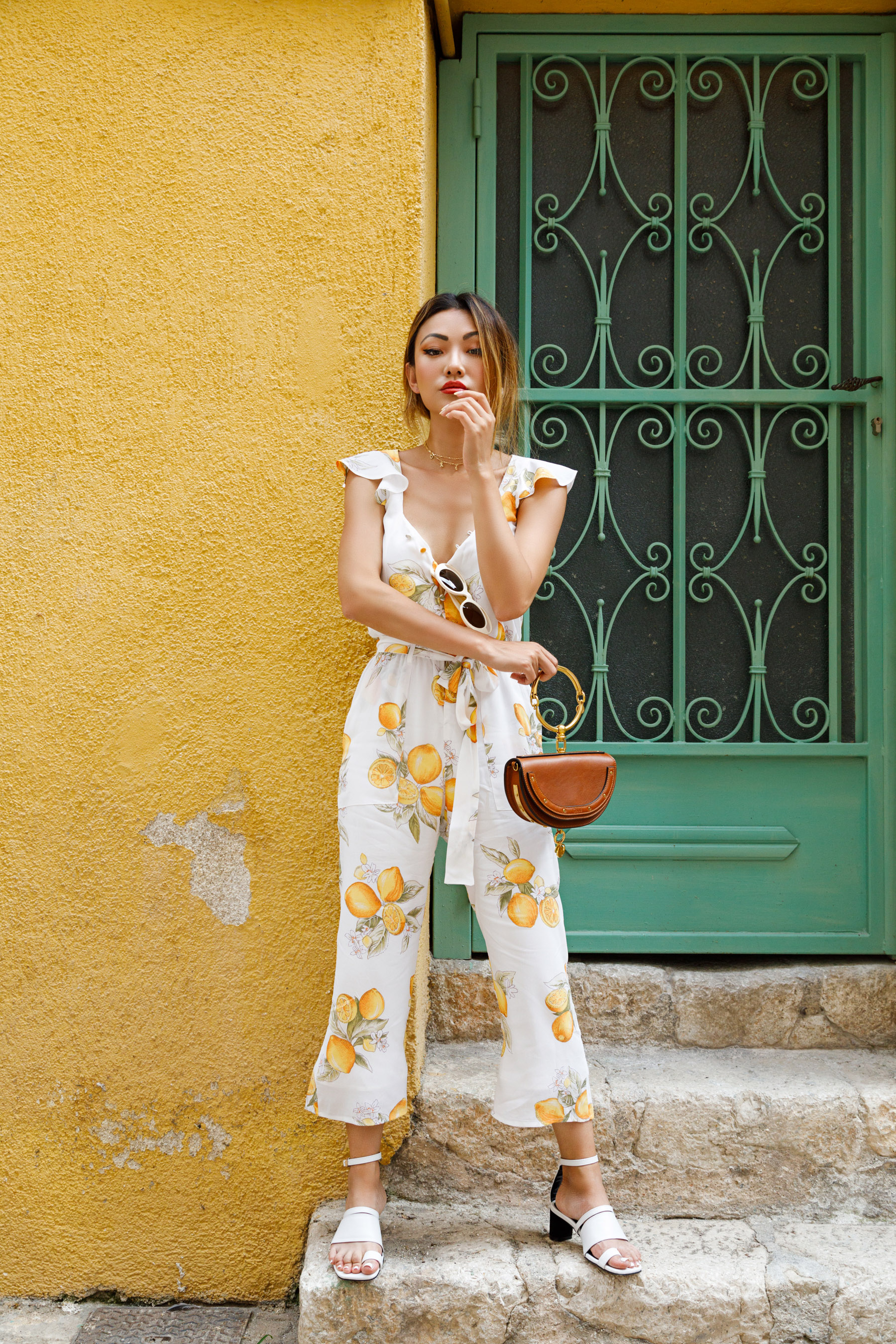 …

…
Which trending print is your favorite?