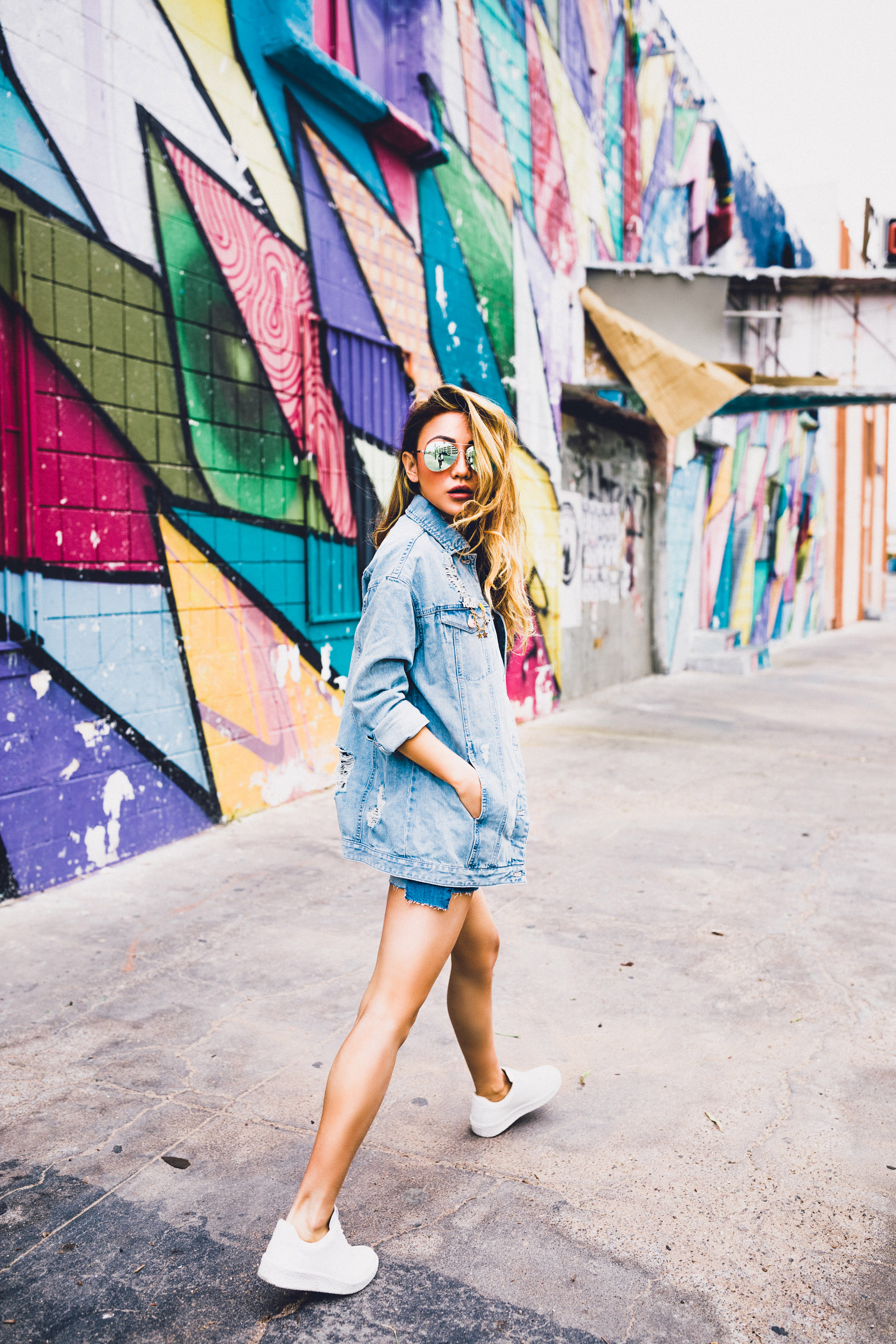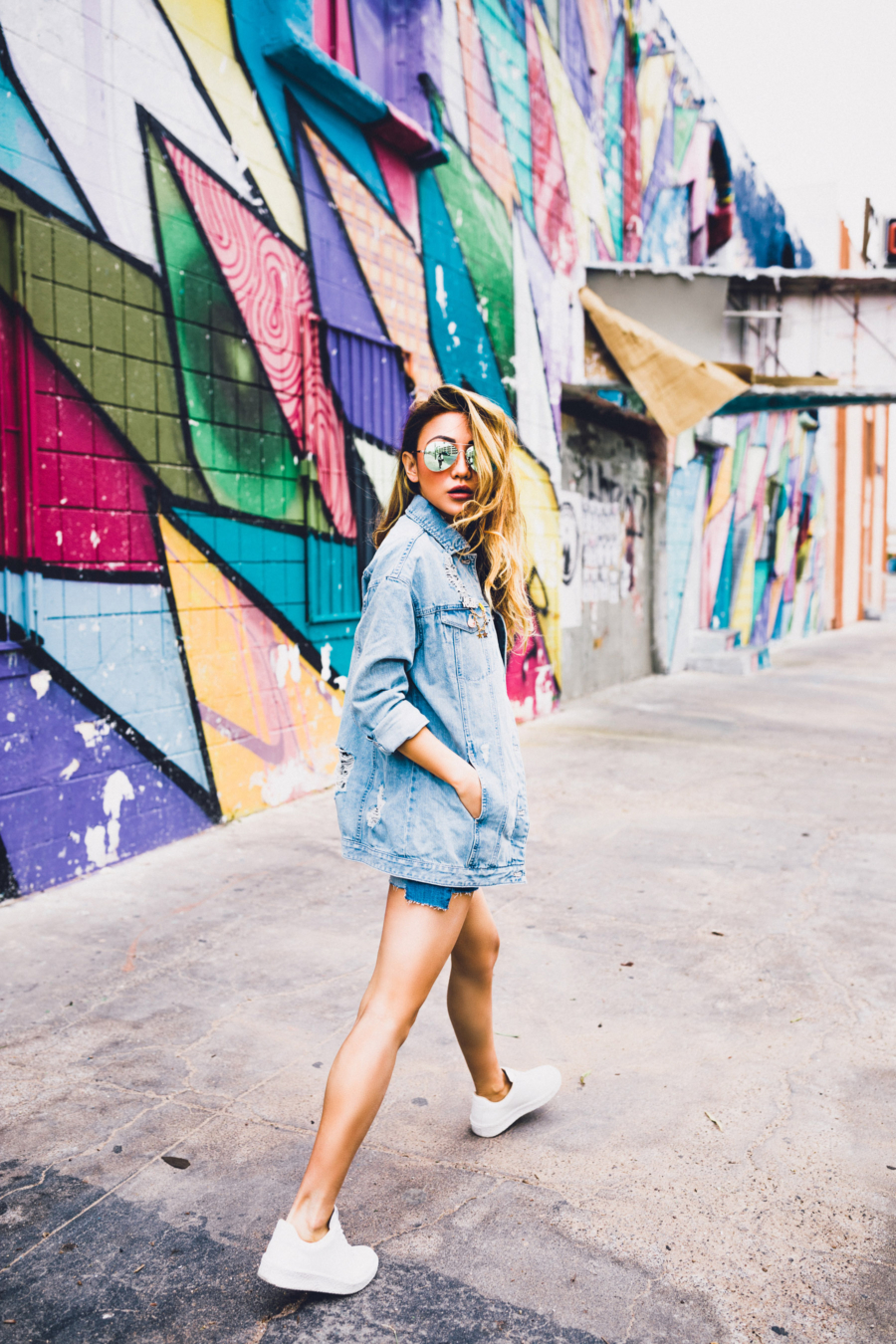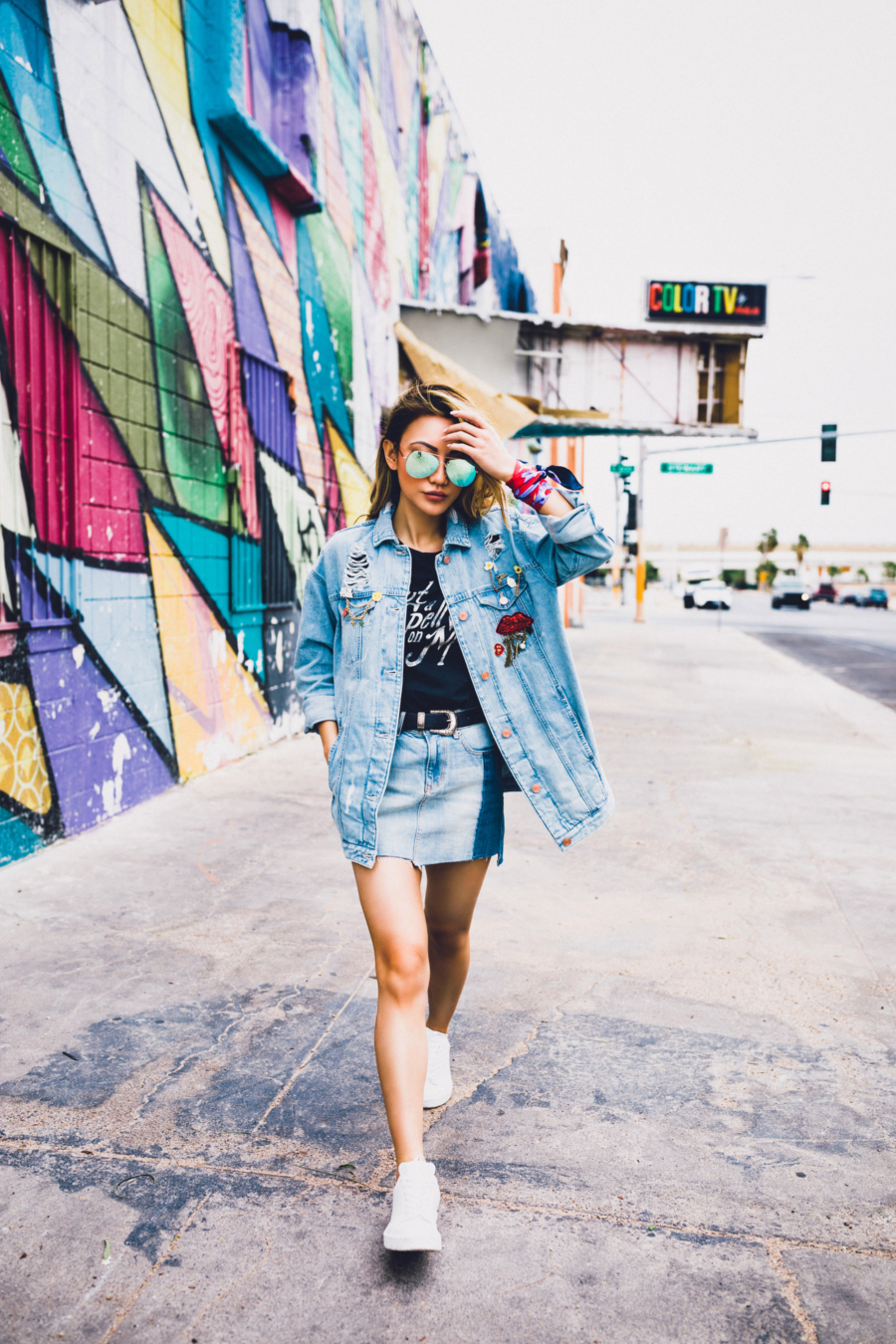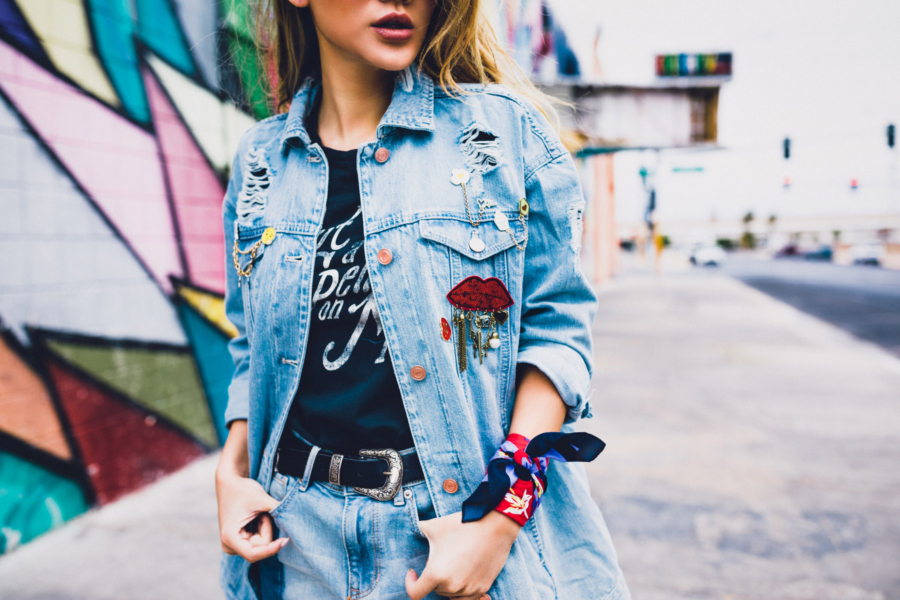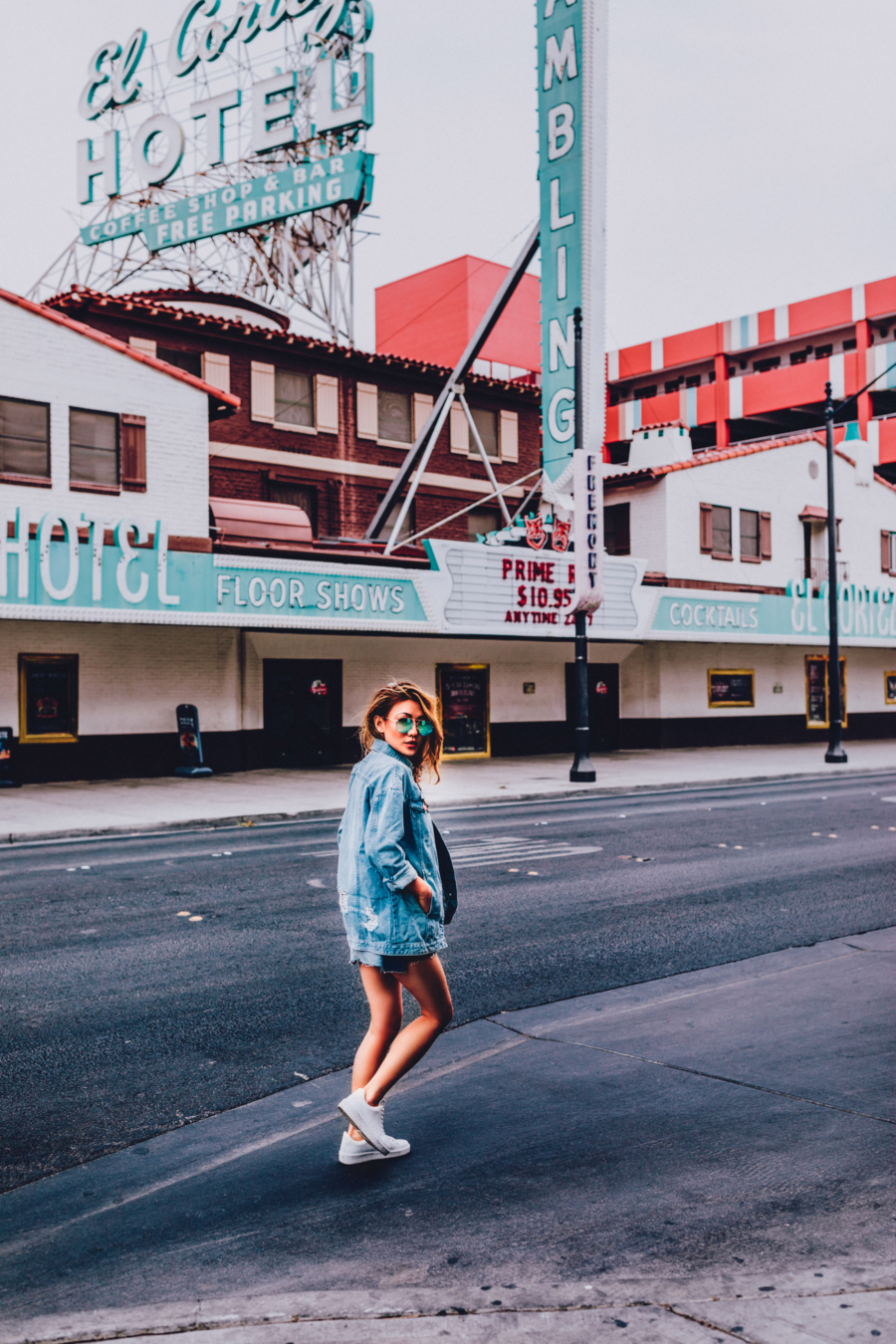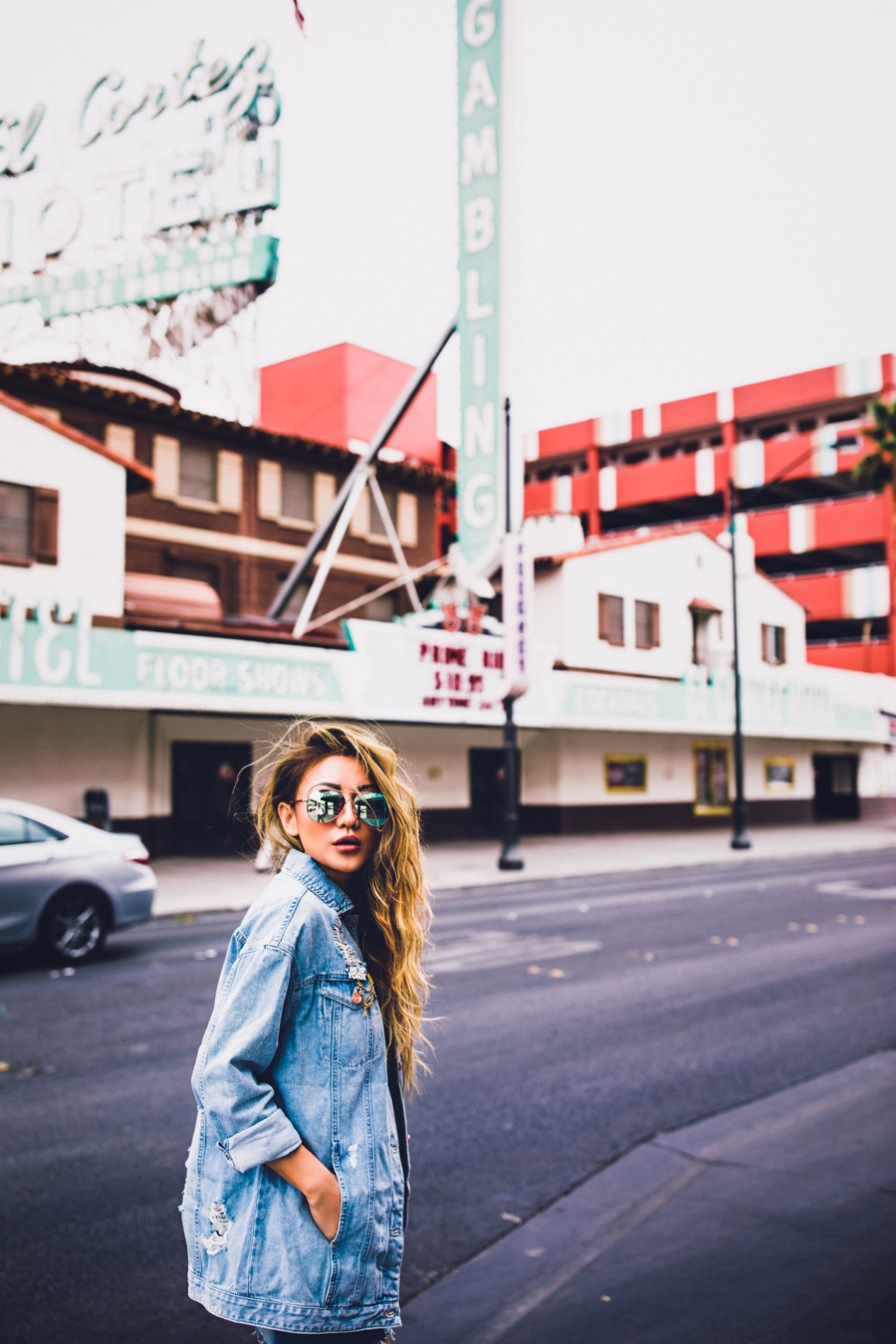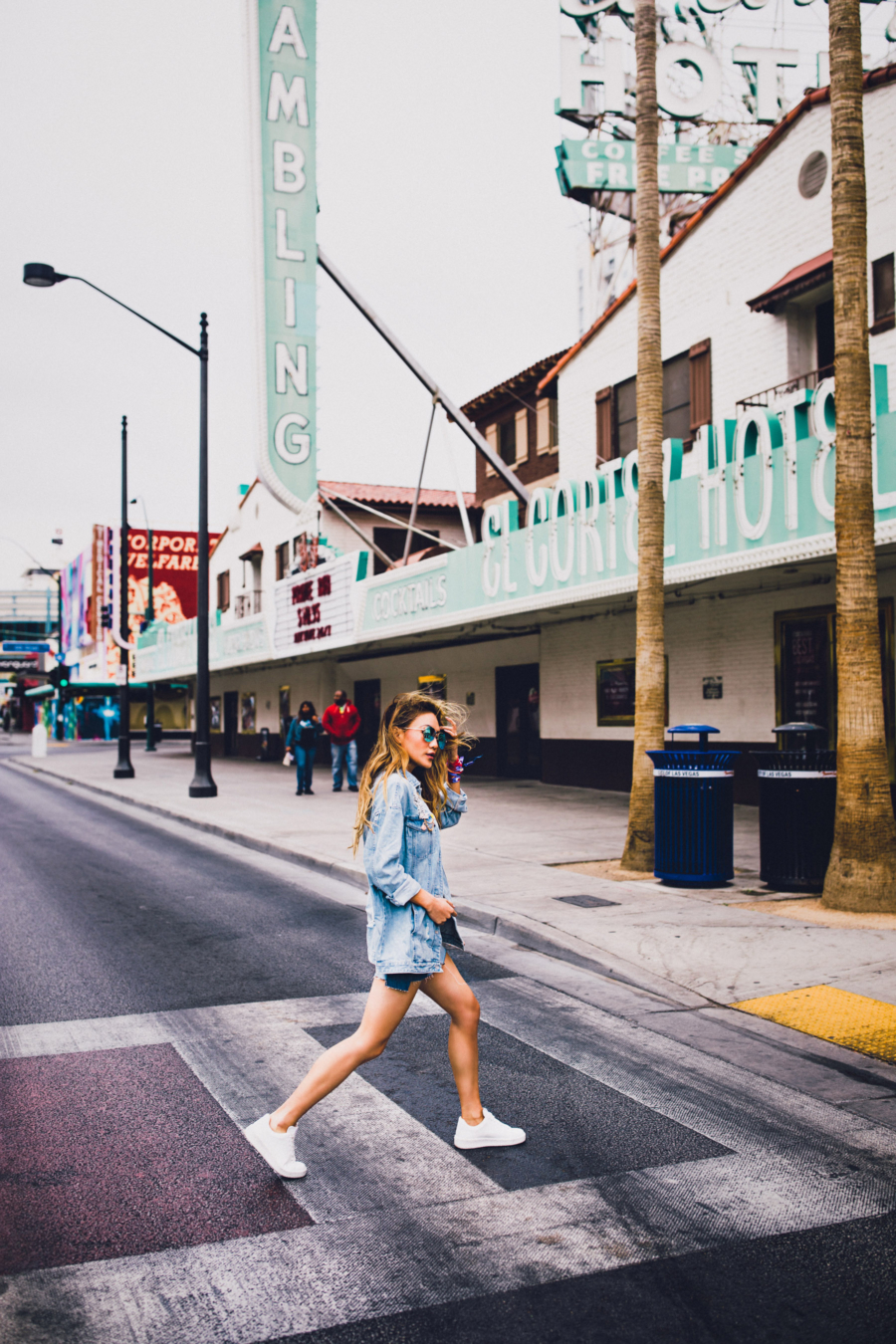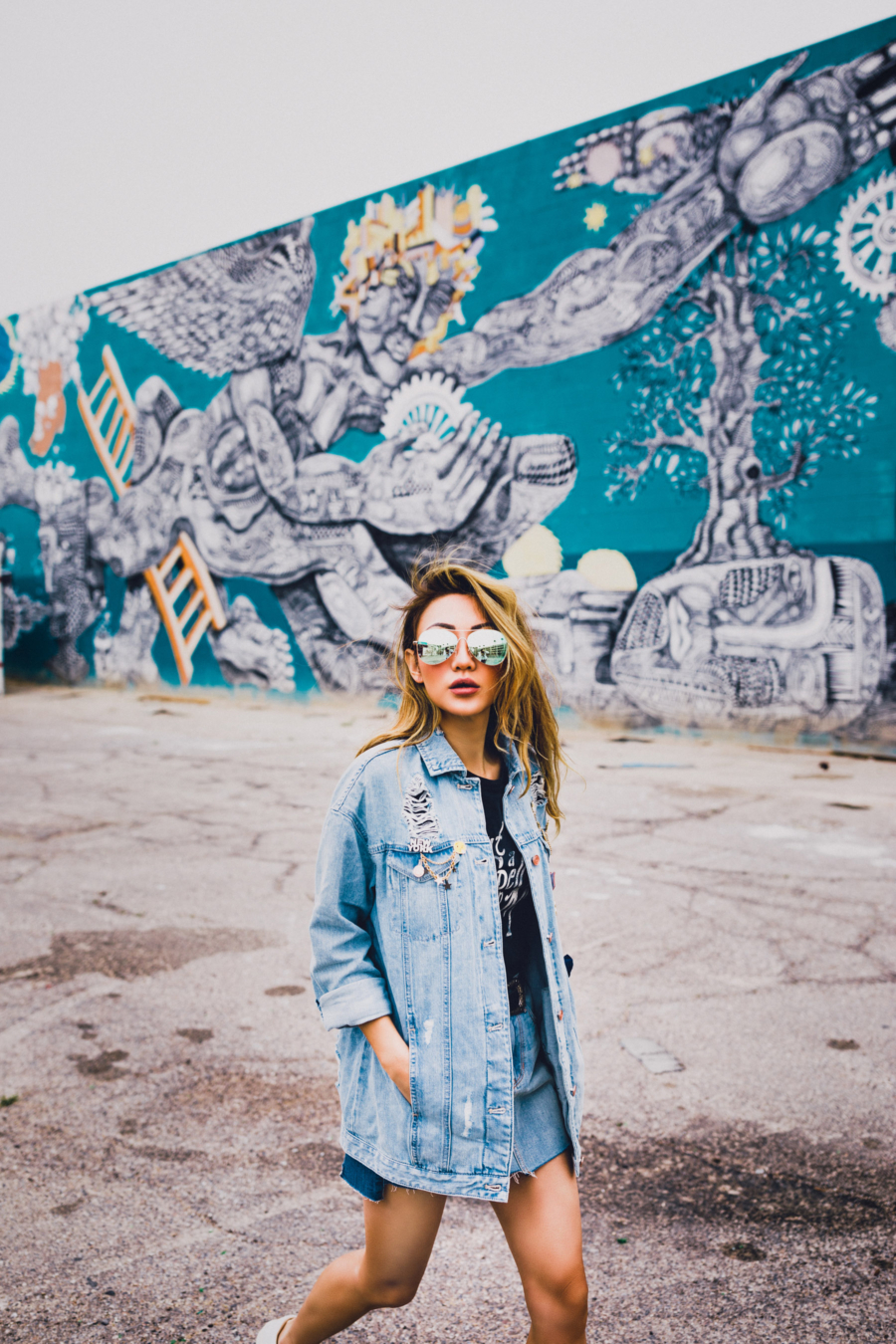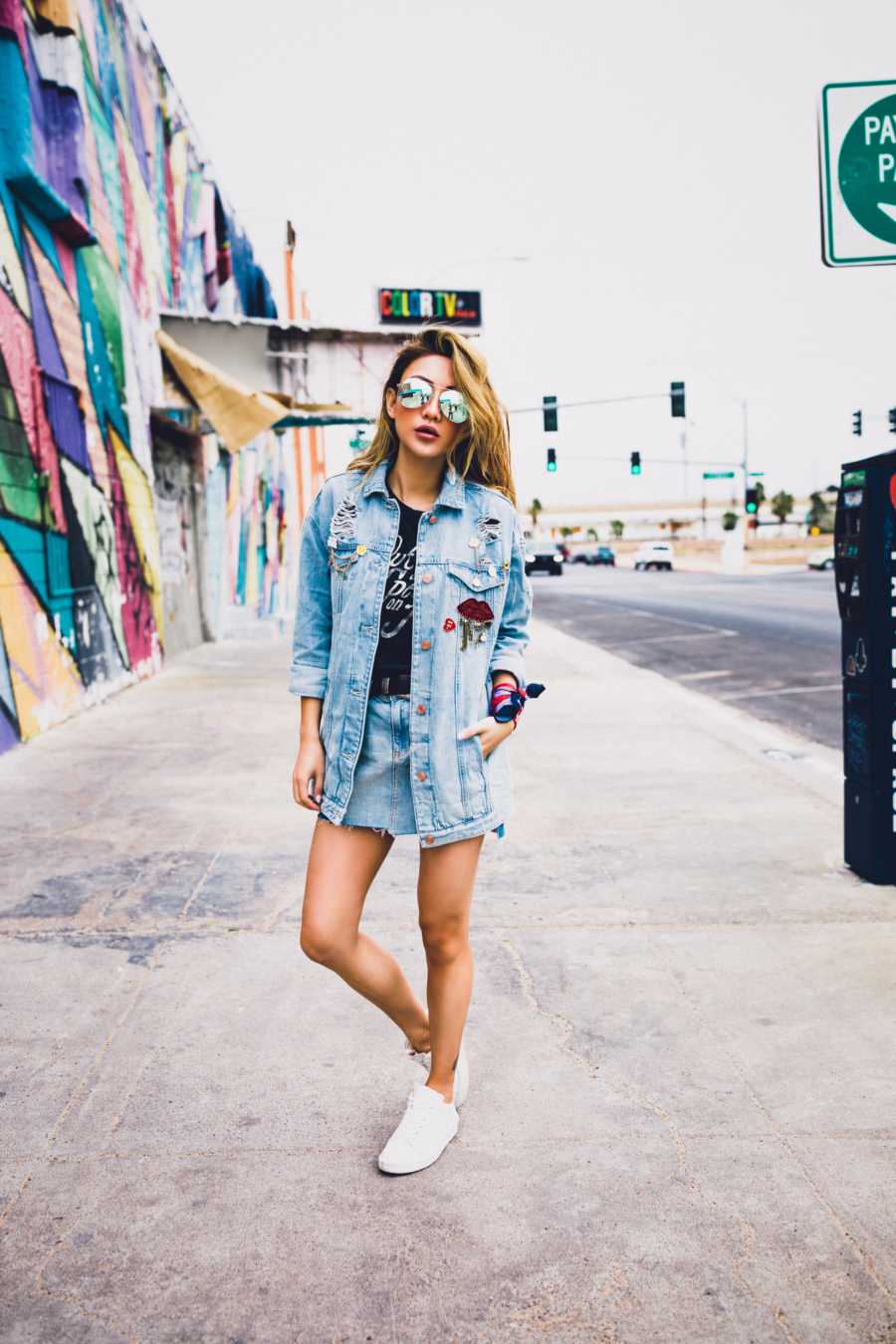 Denim Jacket: Karlie Kloss x Express | Tee: Express | Denim Skirt: Express | Sneakers: (similar here) | Scarf: Express | Sunglasses: (similar here)
…

…
Express hails straight from the 90s and I'm so glad that it's having a comeback. The Karlie Kloss x Express Collection is all about simple lines, classic cuts, and subtle feminine flair.  With pieces that can be sporty or sexy, it's a collection that can't be missed this season.  Check out the bomber jackets, the maxi dresses, the high-waisted skirts, and wide-leg pants.  This collection is for the girl who is a little bit of everything –from casual to professional and adventurer to flirt.  Don't let this collection pass you by; you'll be sorry you did.  There are so many must-have pieces.
Denim on denim is having a moment right now so I took this opportunity to try it out with the denim jacket from the Karlie Kloss Collection with Express that I'm nuts about.
The two-tone wash skirt, also from Express is an upgrade from your old denim mini skirt.  The length is perfect and the frayed edge makes it bold. With a vintage tee, crop top, or a light off-the-shoulder summer sweater,  this skirt is going to be my signature look for the summer.
Paired with this denim jacket, this outfit screams rebel and romance.  With distressed details and embellishments, it really does feel like a dream.  Plus it's oversized which gives it that boyfriend feel. Talk about a statement jacket that goes with anything.
Check out the entire collection here and see what everyone's been lusting over. If you have a hard time settle on one piece, then get them all!
…

…