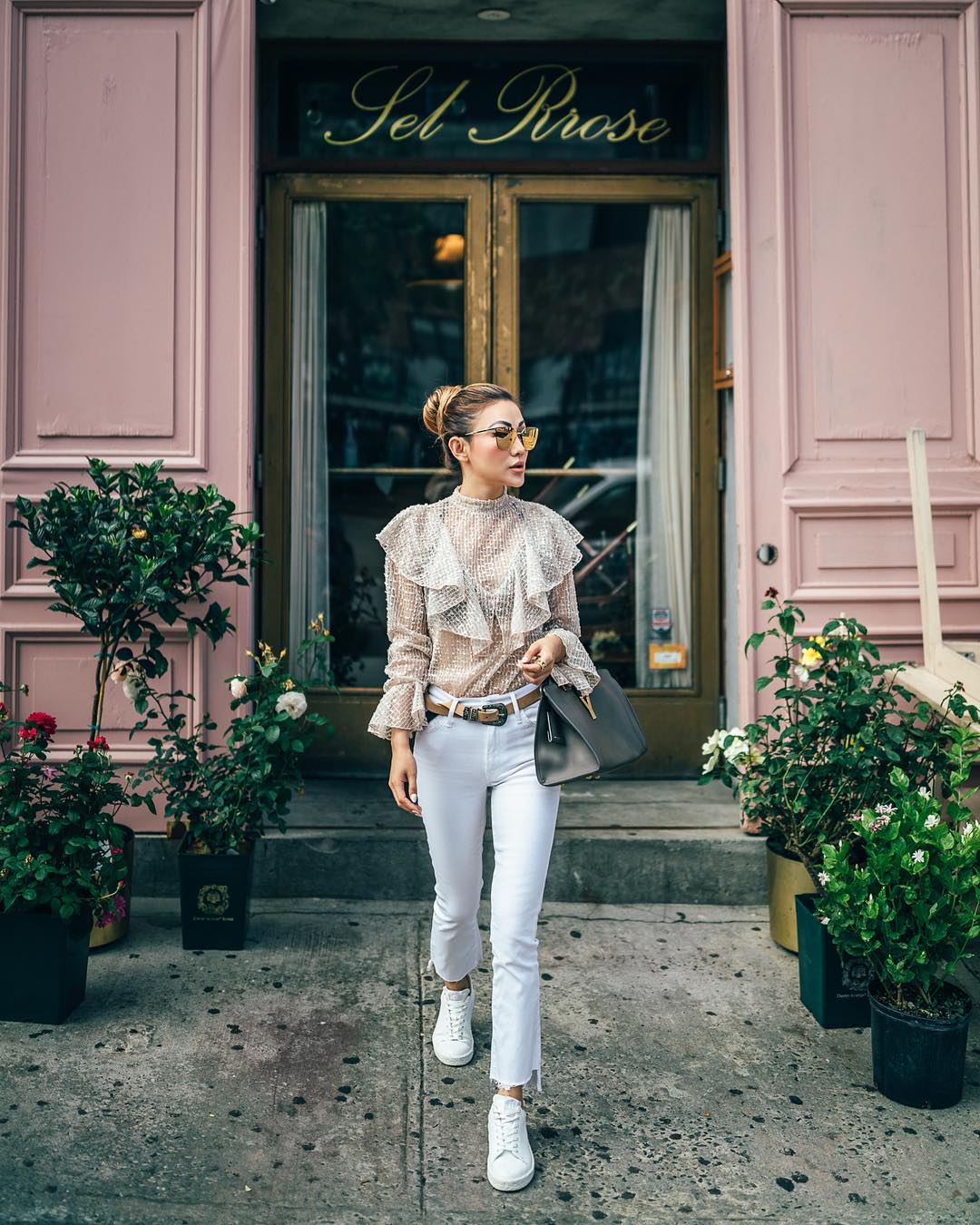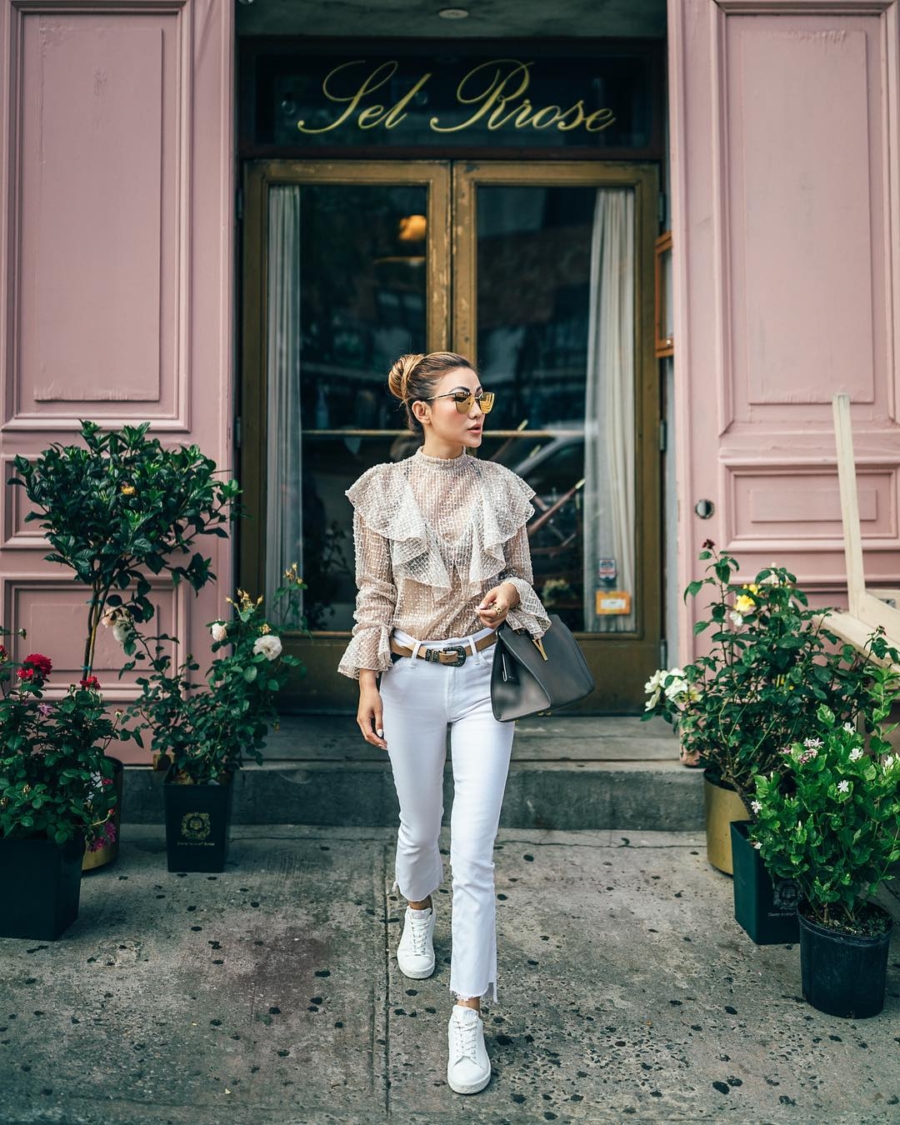 Top: (similar here) | Jeans: (similar here) | Belt: (similar here) | White Sneakers: (similar here) | Sunglasses: Gentle Monster (similar here) | Bag: YSL 
It's finally high summer. I'm sure that by now you've got a vacation planned, and some fun summer activities lined up. This means you have some fashion stylings to attend to and that means shopping! So let's start looking for those perfect summer outfits!
…

…
The early sale begins 7/13, so be sure to start shopping sooner than later. Sales won't last long, plus items will run out of stock sooner than later. Don't hesitate to do some of your best summer shopping at the Nordstrom Anniversary Sale. There are seriously too many great pieces and prices to not take advantage of the discounts. I am always satisfied with my purchases from Nordstrom, sale or no sale, but when I get a designer piece at half the cost, I feel like I've made a real fashion investment, totally worth it.
Nordstrom Anniversary Sale will be sure to get you ready for all your glorious days of summer. Not only will you find amazing deals, but you will find the summer stylings of your dreams. Nordstrom knows how to do two things very well –sales and fashion. You can't go wrong when shopping at Nordstrom. For me, Nordstrom sales are some of the best sales around. And as a fashionista, it's my responsibility to be on top of sale news.  
…
For those who plan to stay active all summer long: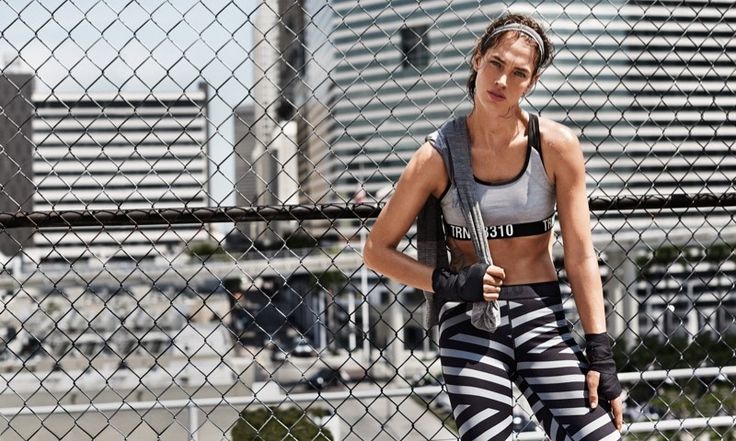 Photo by H&M
Need to replace some of your fitness gear or looking to start a new fitness plan this summer? For all my active fashionistas out there, from yoga lovers to beach volleyball experts, Nordstrom's Activewear section has all your fitness items in stock. From an array of sports bras with cutouts and lycra pants in a variety of styles and colors, you will be more than satisfied with the selection at Nordstrom's Anniversary Sale.
…

…
For those who are going to be poolside chilling: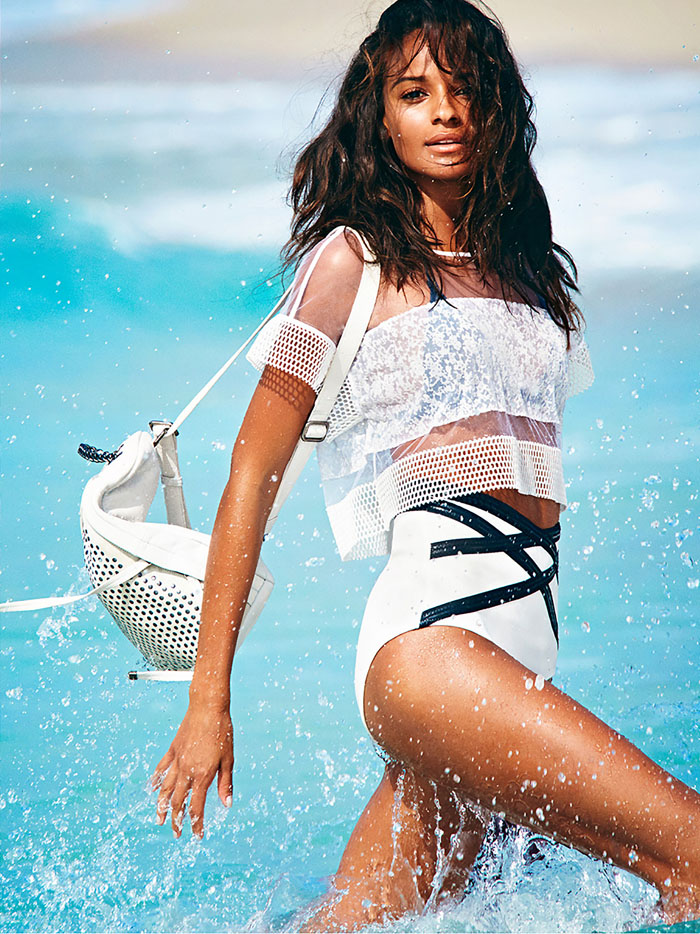 Photo by Anneofcarversville
Mermaids and beach babies alike can get all their swimsuit and coverup needs met, and the Nordstrom Swimwear section definitely has you covered. If your plan is chilling hardcore by the pool or hitting up a few beaches, then head to Nordstrom's Anniversary Sale for the latest trends in one-pieces, bikinis, and cover-ups. Don't miss the stunning cover-ups Nordstrom has on its floor, so hot they're sure to floor you. And with the prices slashed, you'll be sure to get the summer swim pieces that make you never want to leave the lounge chair. 
…

…
For those who are going to soak up the summer sun: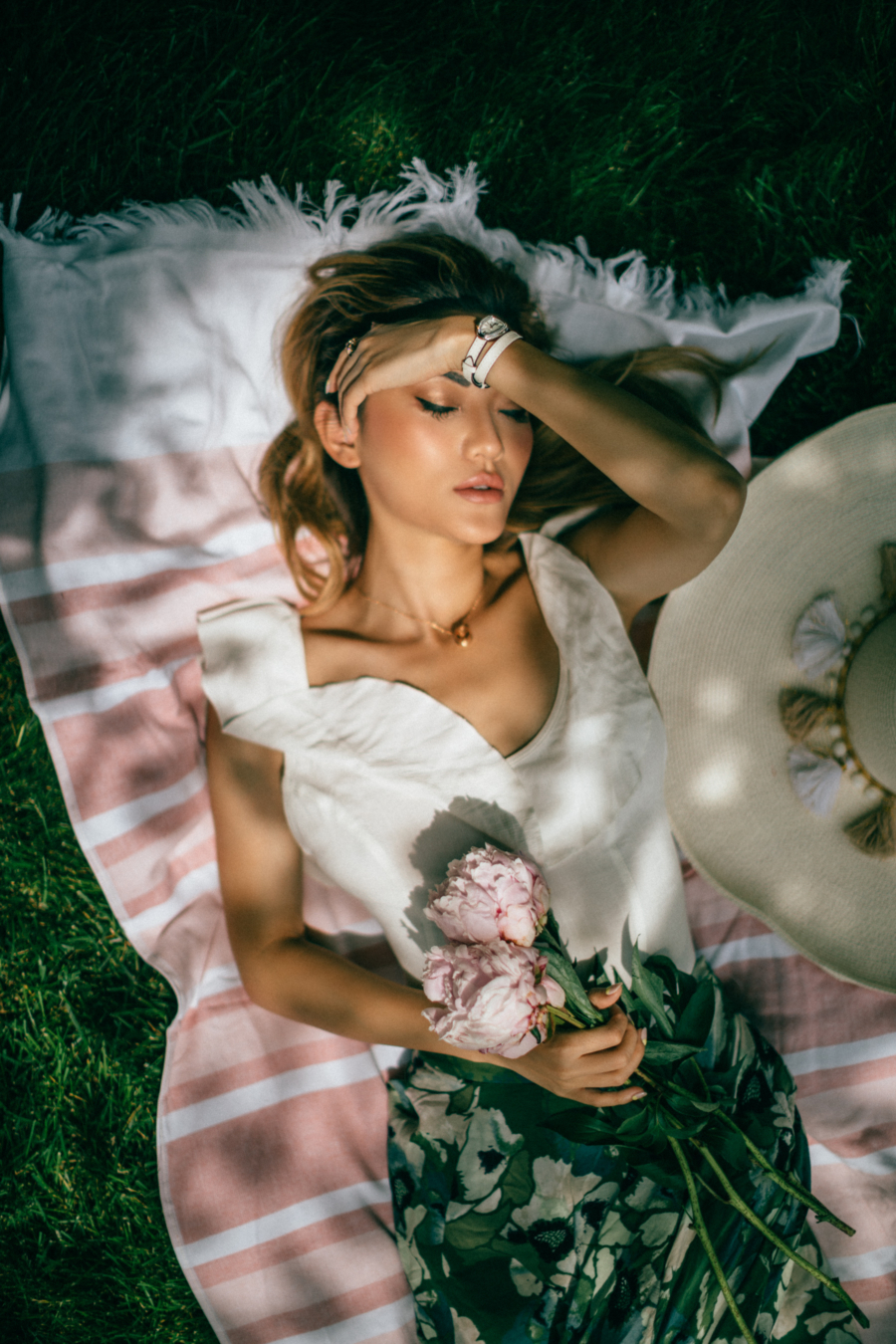 Are you a sun lover or a sun goddess? Then be sure to check out Nordstrom's Anniversary sale for the latest sundresses. You will be amazed at the selection and uniqueness of the sundresses. And of course, the perfect accessories for the sundress are sunglasses and sunhats. Pick a pair of trendy shades without any guilt because you know the prices have been reduced. Pick a sunhat that is high fashion and keeps you protected, pick two because, with these prices, you'll be able to afford them.
…

…
For those who live for summer nights: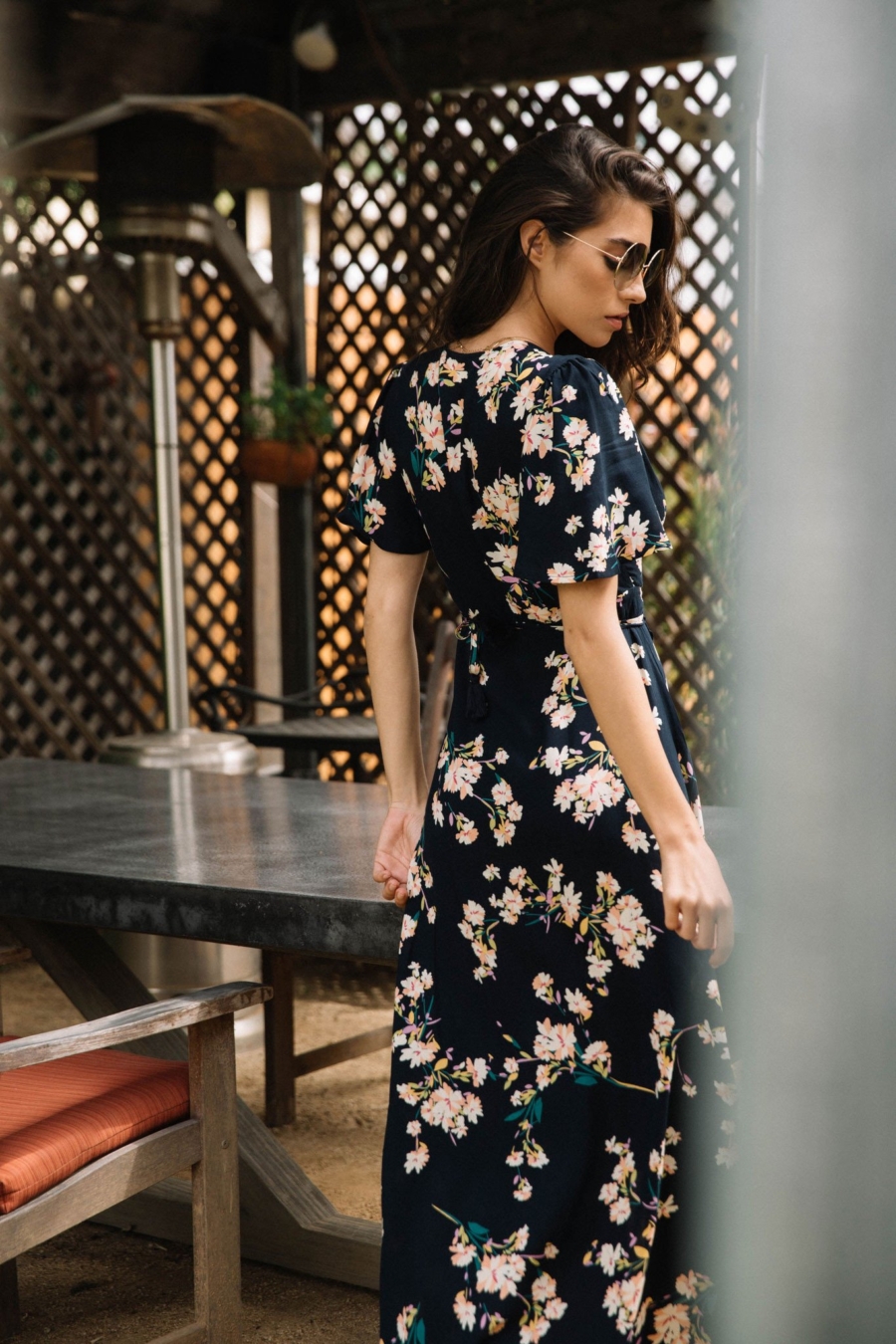 Photo by Pinterest
Dancing queens and nightlife ladies, you're next shopping stop should be Nordstrom Anniversary Sale. Without a doubt, Nordstrom has taken their cocktail dress and jumpsuit collection to new levels. Not only will you find exclusive brands and designers, but also styles that will have you swooning. Plus the prices are so low you can't go wrong. Go for a classic cocktail dress that stands the test of time and a statement jumpsuit. Pair with some strappy sandals or espadrilles because why not!
…

…
The sales at Nordstrom's Anniversary Sale will really provoke you into revamping your wardrobe in serious ways. And for discounted prices, you'll be able to do it with ease and zero guilt. Have a blast shopping for summer pieces that keep you feeling cool and looking hot.