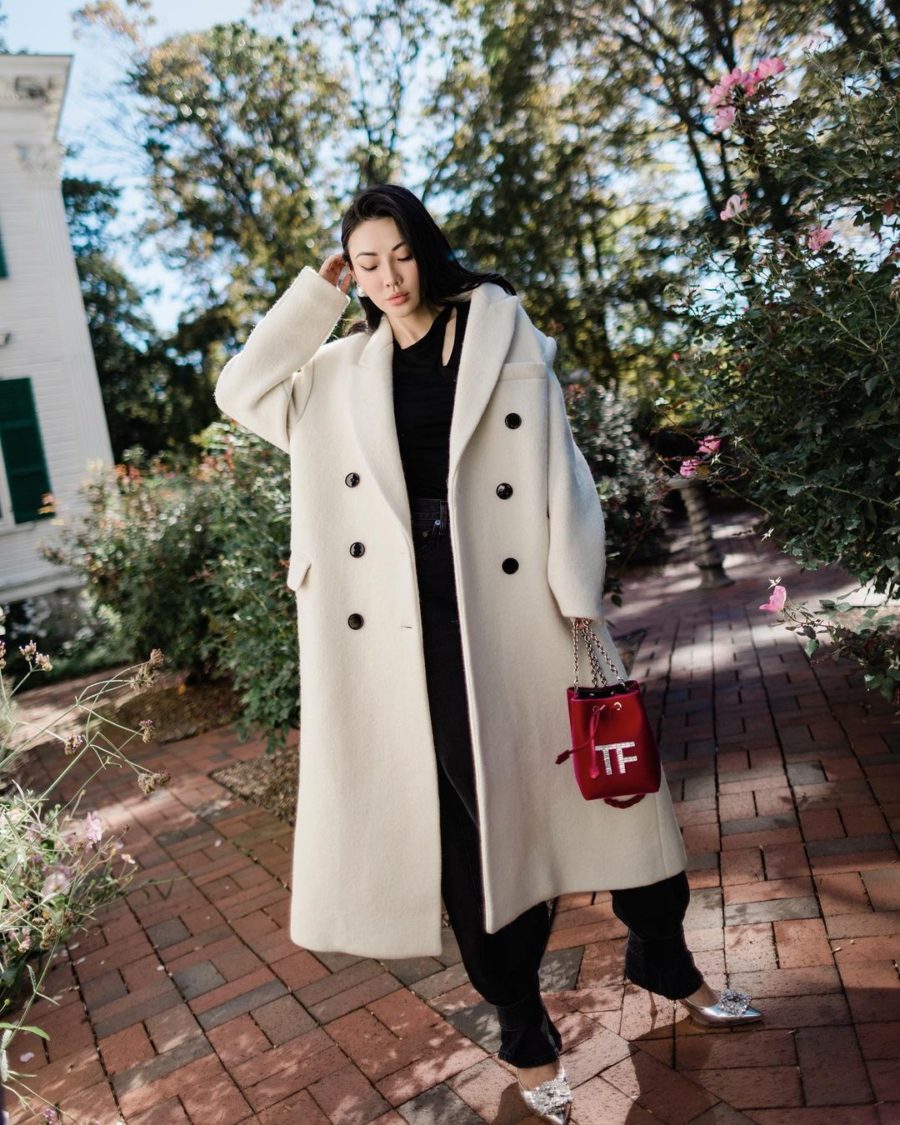 White Coat Similar | Cut Out Top Similar | Pants Similar | Pumps Similar | Tom Ford Bag Similar
H
olidays are around the corner which means I foresee a lot of family photos in the near future! I have always loved families who go above and beyond to do a mini photoshoot for a Christmas card. It always turns out adorable and is a really great memory to look back on! Whether you send out greeting cards or not, I honestly urge you to do more planned photoshoots with your family because these are going to be special moments to cherish for a lifetime. If you are looking for some polished family photo outfits to wear, I put together some outfit inspiration and linked some similar pieces for you to easily shop. So round up your significant other and the kids and
start planning your outfits
. If you are feeling stuck, here are 5 modest family photo outfits to wear in your own family portraits.
…

…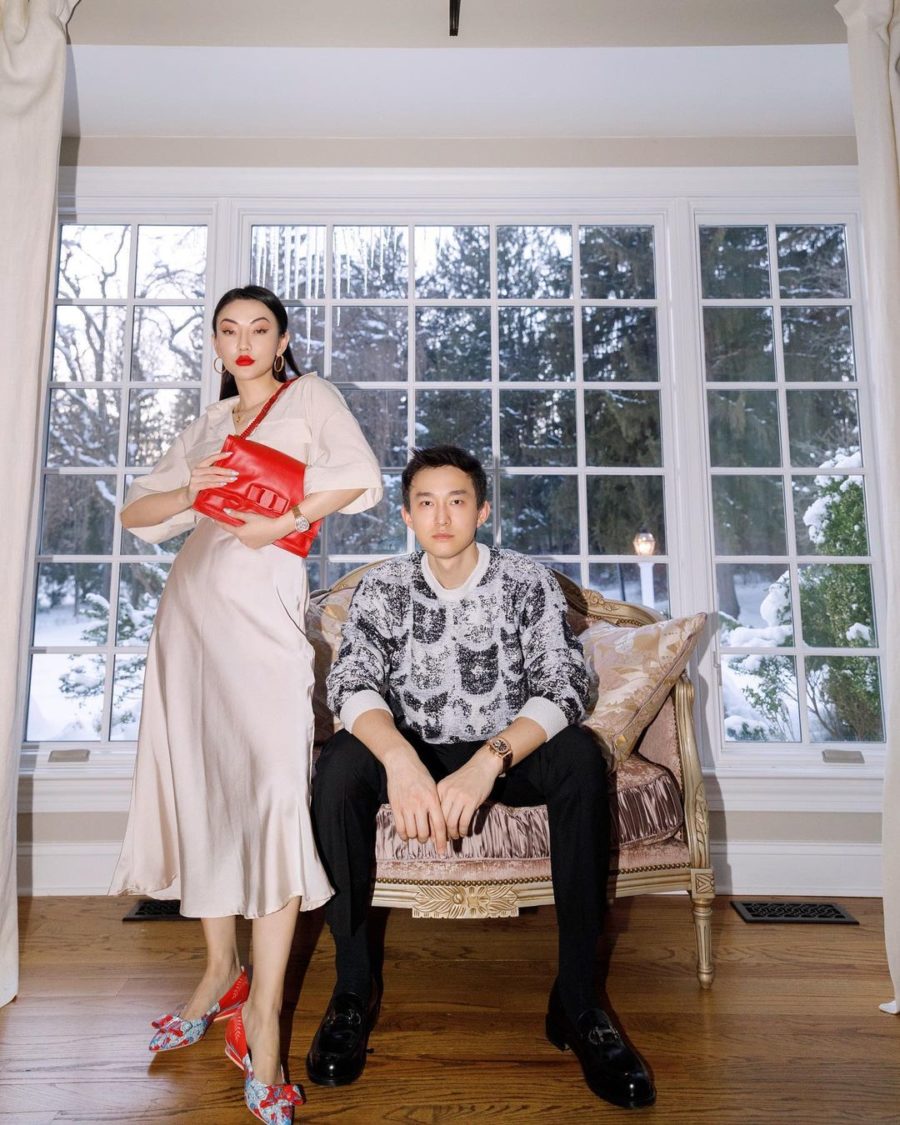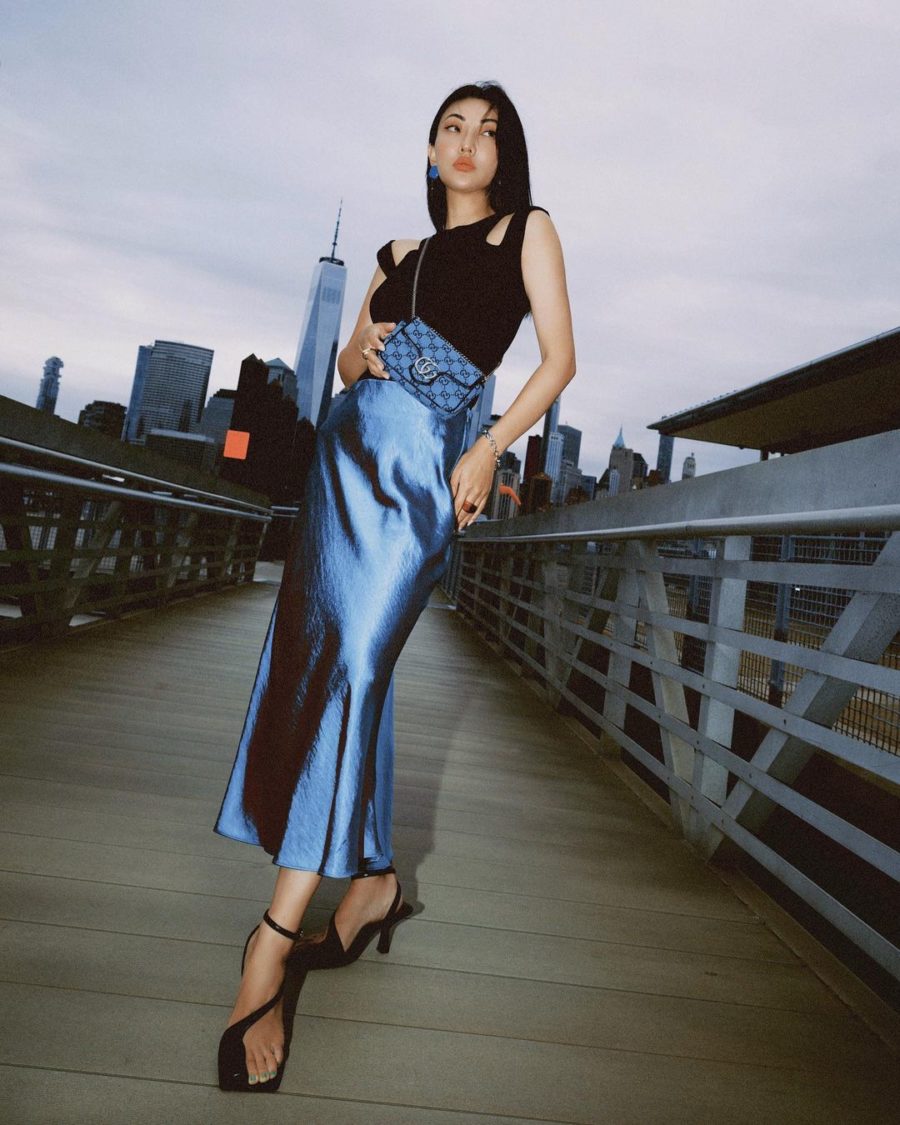 Slip into Something Comfortable
A slip dress or skirt is always a classy piece to wear to any function, making it ideal for wholesome family photos. I would seek out a slip skirt that falls at a midi length so it is a bit more on the modest side. Stick to neutrals or feel free to inject some color by opting for a hued slip such as this cerulean blue. You can get a bit more creative with the top you decide to pair your slip skirt with. In this instance, I went for an updated tank with the slightest cut-out detailing and some heels to provide some height. This is a full proof outfit that would work for any family greeting card!
…

…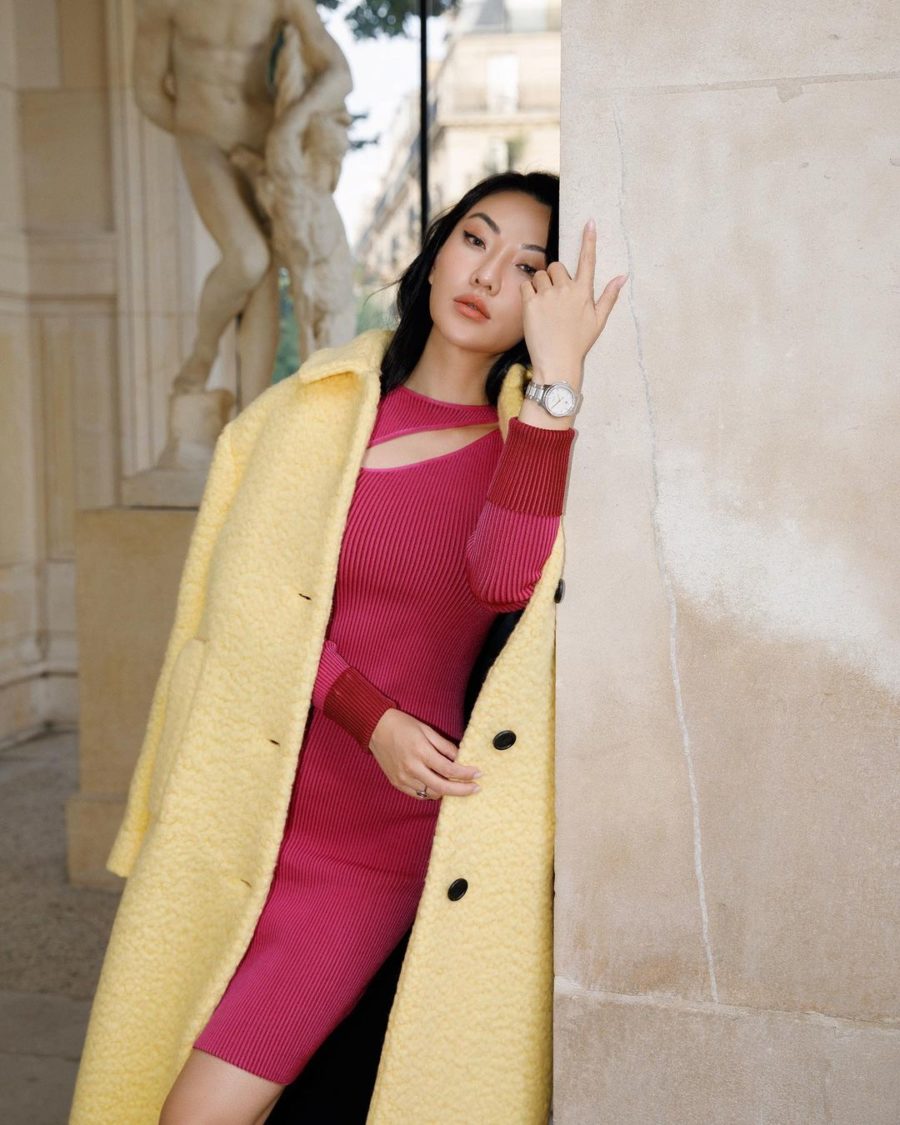 Close Knit
If you are feeling a bit trendy, my next suggestion is a look that is currently in high-demand. I am talking about elevated knitwear and in particular, a knit dress. It is equal parts cozy and sophisticated and a look I find myself already repeating multiple times this season. The best part of this elevated knitwear trend is the comfort! You could easily spend hours (figuratively speaking) getting the perfect shot without feeling stiff or uncomfortable. There are an abundance of knitwear co-ords to shop from too. Look for chic sets of a matching cardigan and knit dress or a ribbed knit top with coordinating midi skirt.
…

…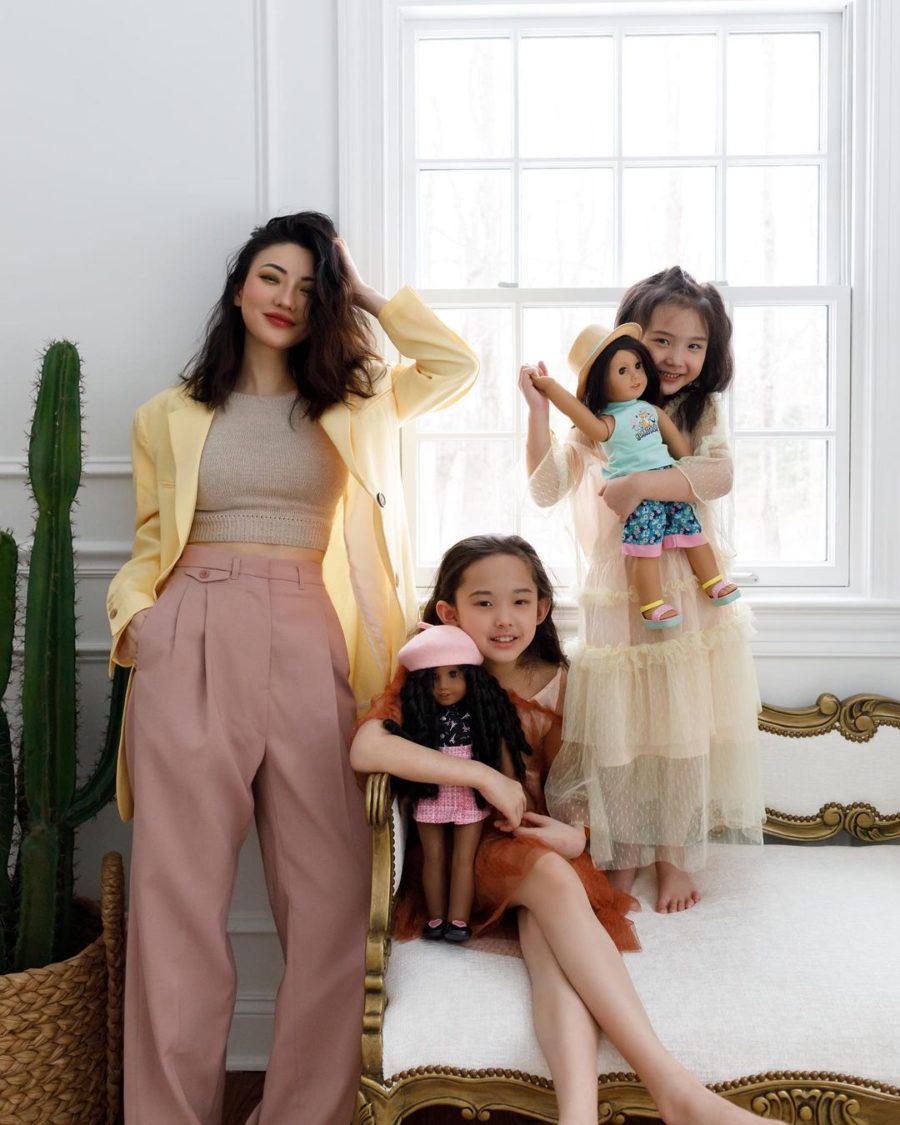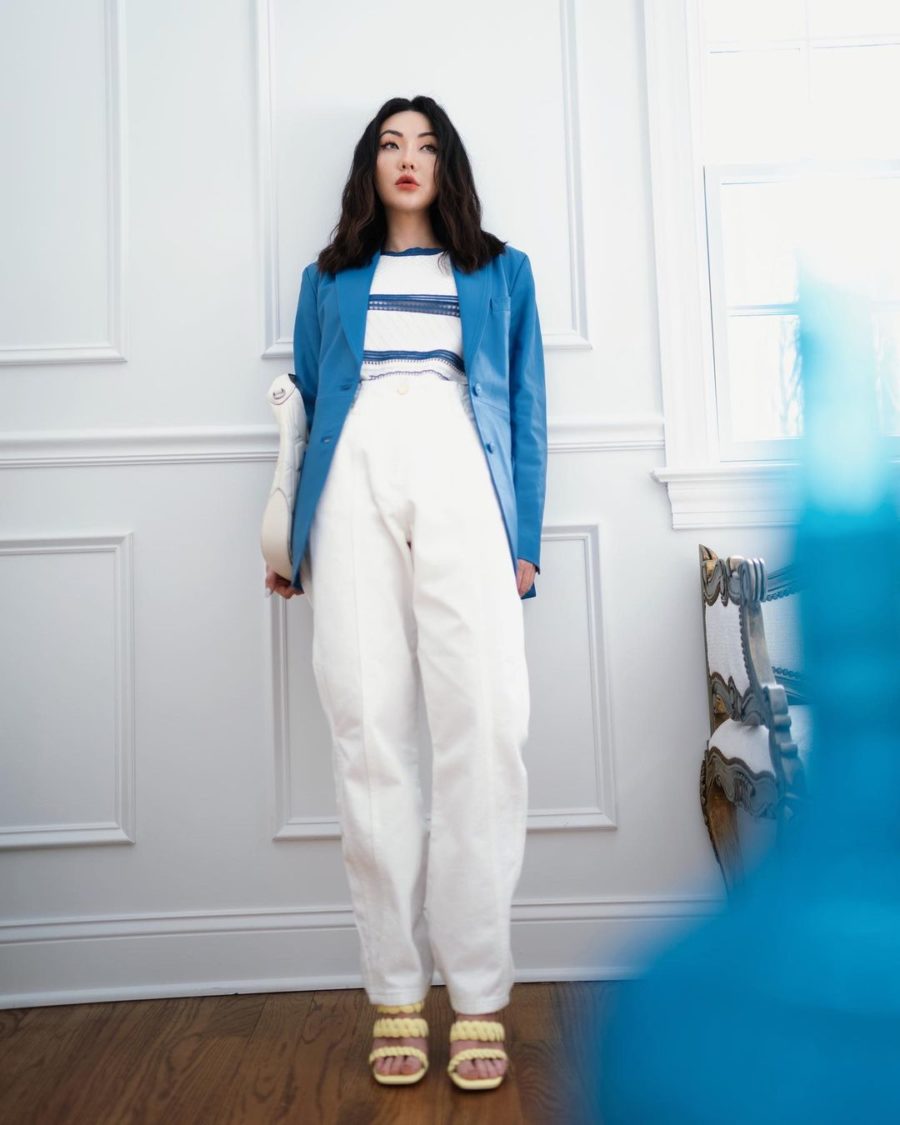 Tailored to Perfection
The outfit you decide to go with for your family photoshoot could be dependent on the location you choose. However, if you are looking for something semi-formal, may I suggest a bit of casual suiting. A relaxed blazer and pant combo looks polished without coming off too austere. The key is to opt for pieces that are not too form-fitting. Keep each separate relaxed and comfortable! In fact, you do not even need to opt for matching pieces if you do not want to. I rather like the mismatched look as it adds to the happy-go-lucky vibes a family photo should emanate.
…

…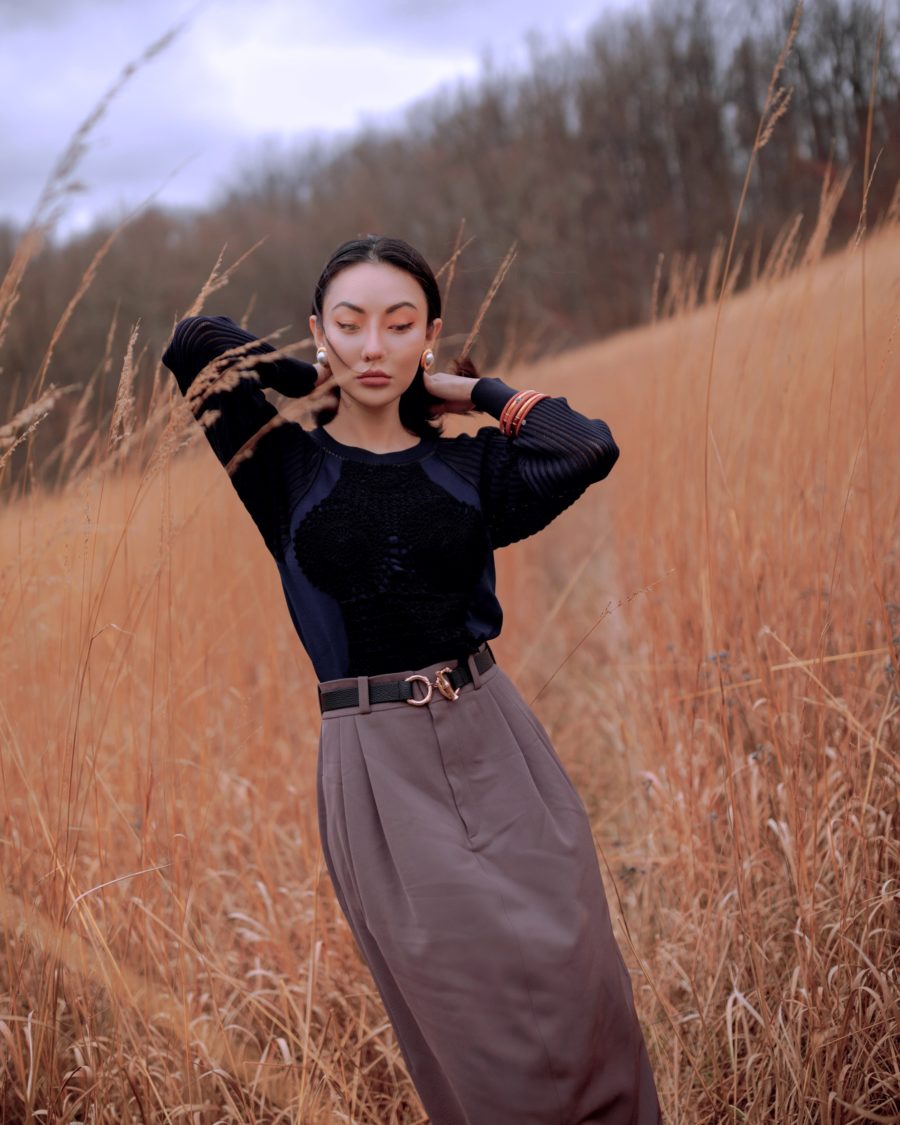 Touch of Retro
This look is another slightly formal option with a bit of a vintage-inspired twist. In this outfit I am wearing a dark crewneck sweater and a tailored midi skirt. The retro vibes are provided by the belt and pearl earrings. As for footwear, you could choose something like a chunky loafer or Mary jane shoe to add to the preppy feel. Additionally, you could further tweak the look if you like the look of this outfit but want to swap the skirt out for some high-waisted trousers. If you imbue this vintage aesthetic across the whole family, I think it would make for such cute family photos!
…

…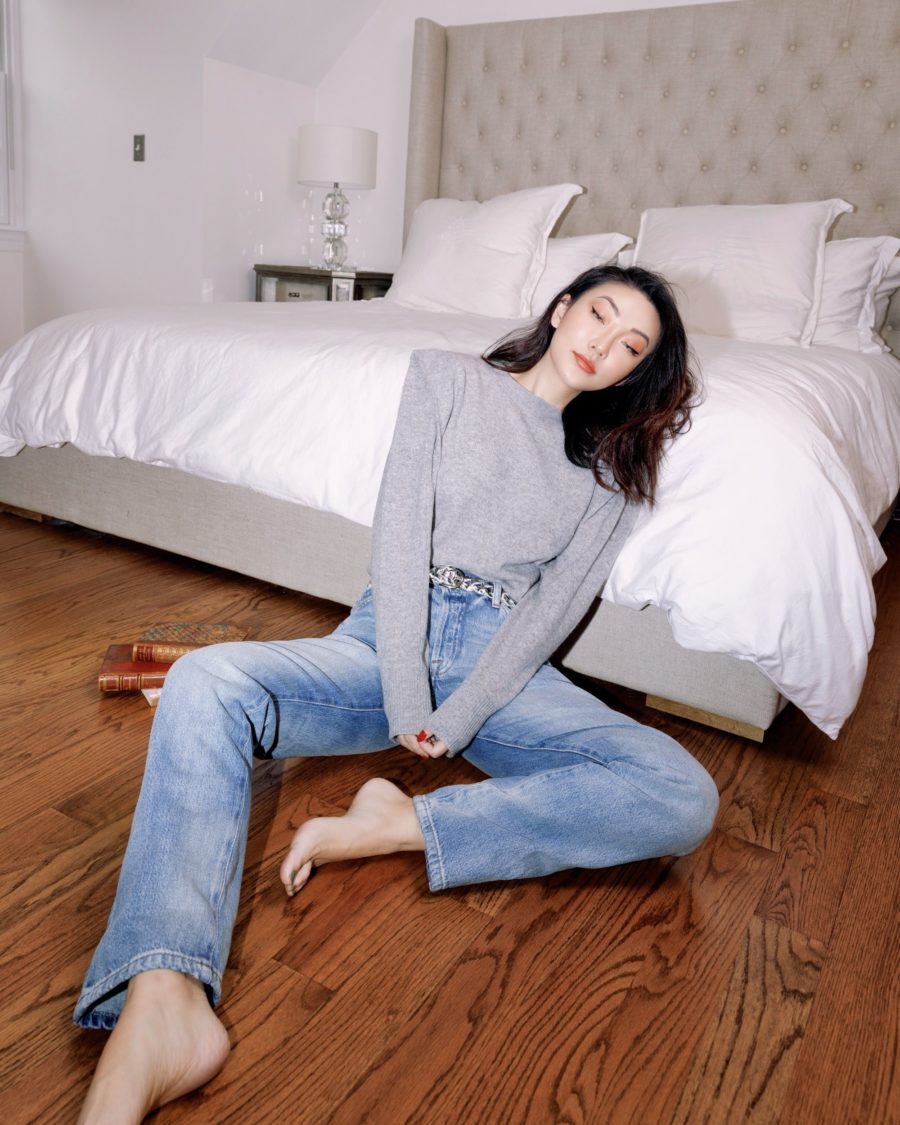 Simplicity at its Best
Last but not least, my last family portrait outfit suggestion is to just choose something simple and clean! You can never go wrong with a classic pair of denim. In this outfit, I wore a straightforward, medium wash pair of bootleg denim with a solid grey sweater. You could most certainly dress it up with a belt, jewelry or a red lip, but the overall look is unassuming and charming! This is another option where you can dress the whole family up in jeans for something fun and coordinating.
…

…
Which family photo outfits do you like?