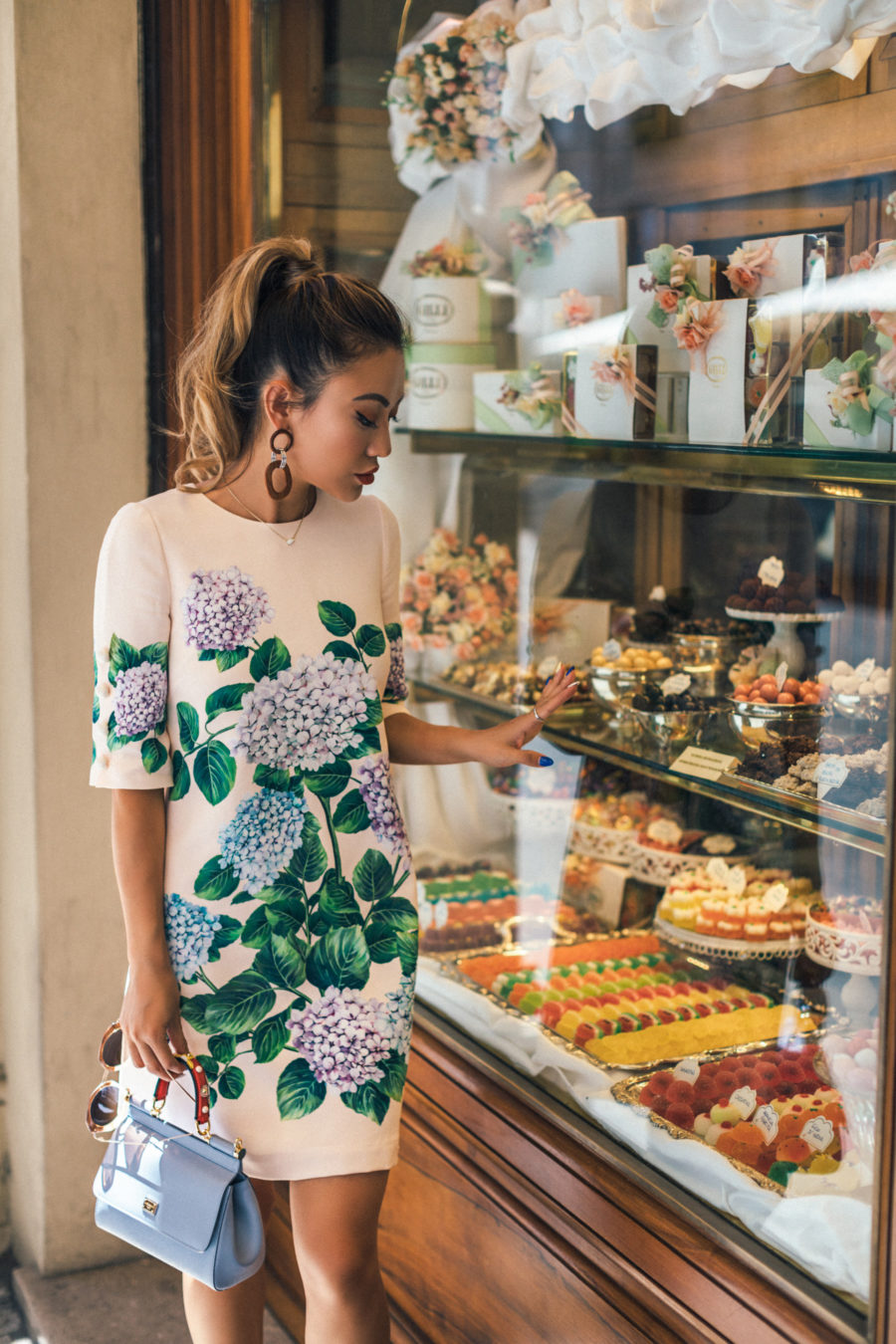 Dress: Dolce & Gabbana | Shoes: Free People | Bag: Dolce & Gabbana | Sunnies: KYME | Earrings
…
S
ummer is not the only season to flaunt your favorite dresses. In fact, if done right, each season can be dolled up in shift dresses. Considering I'm a huge fan of dresses (remember this gorgeous
floral print
?) I wanted to share a dress secret with you. It's the shift dress and it's a must-have for your closet.
When I found this Dolce & Gabbana hydrangea shift dress, it was like the fashion goddesses spoke to me. To be honest, I didn't even know I wanted a shift dress until I found this gem. While you might think white isn't an all-season color, well, I must tell you –it totally is. White is as neutral as it gets and it works nicely in other seasons provided the ensemble is complemented with the right pieces.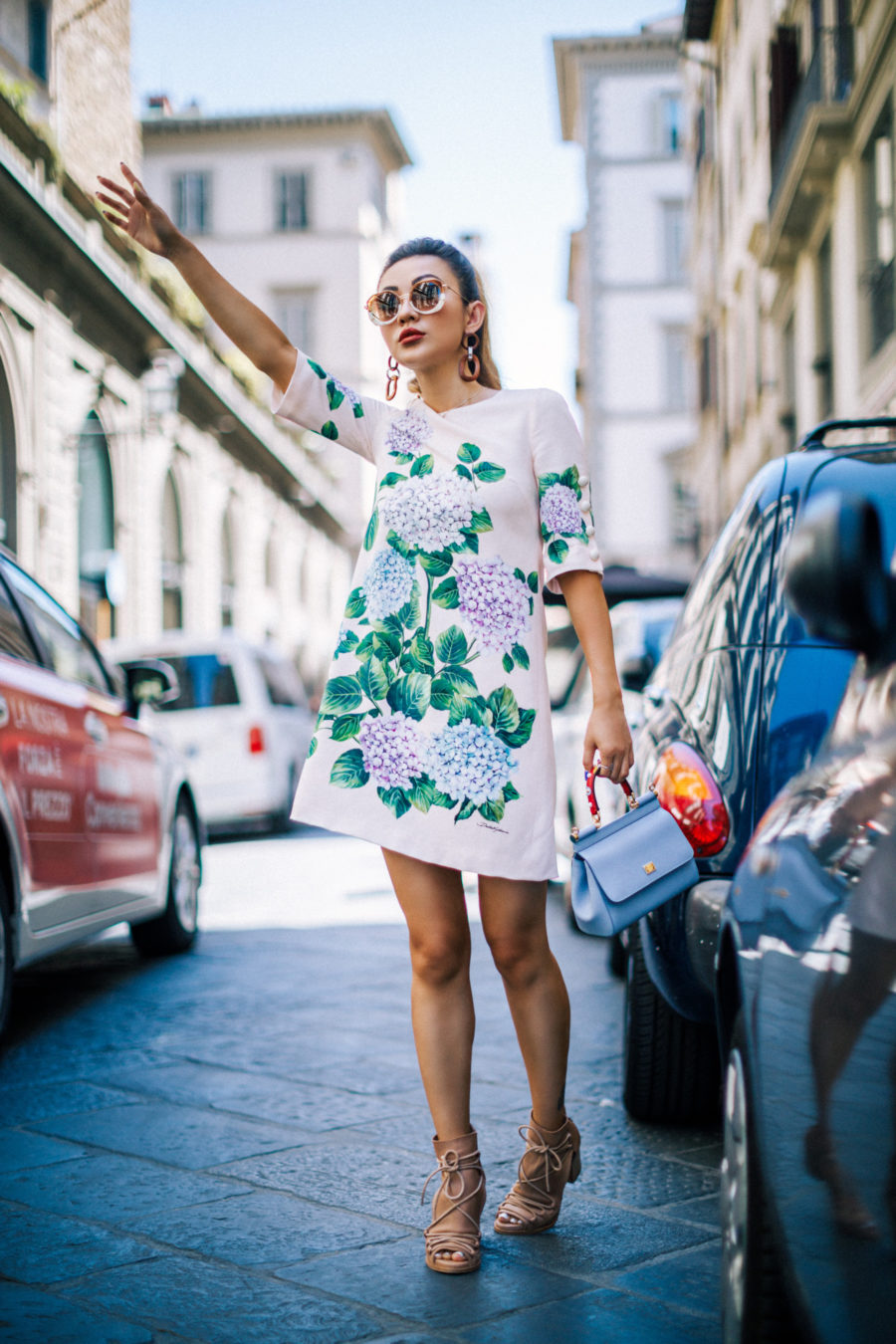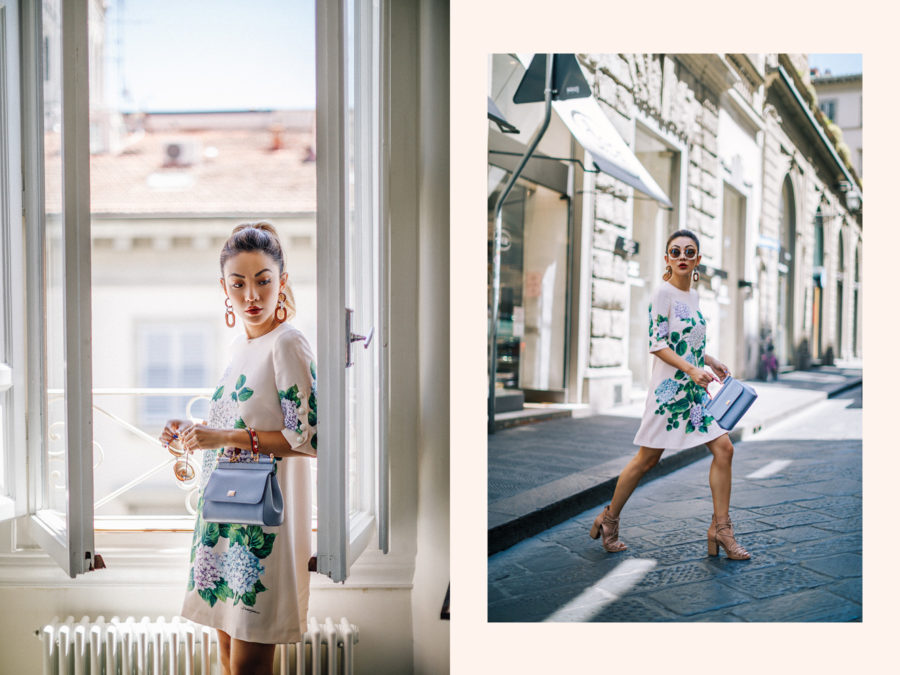 The length of the dress and the sleeves offer enough play room for all seasons, too. And don't forget the big, bold flower trend happening right now. So with this Dolce & Gabbana shift dress, I've really got my fashion bases fully covered. Plus, I feel gorgeous. Feeling your best is key when it comes to fashion, so the shift dress will get the job done.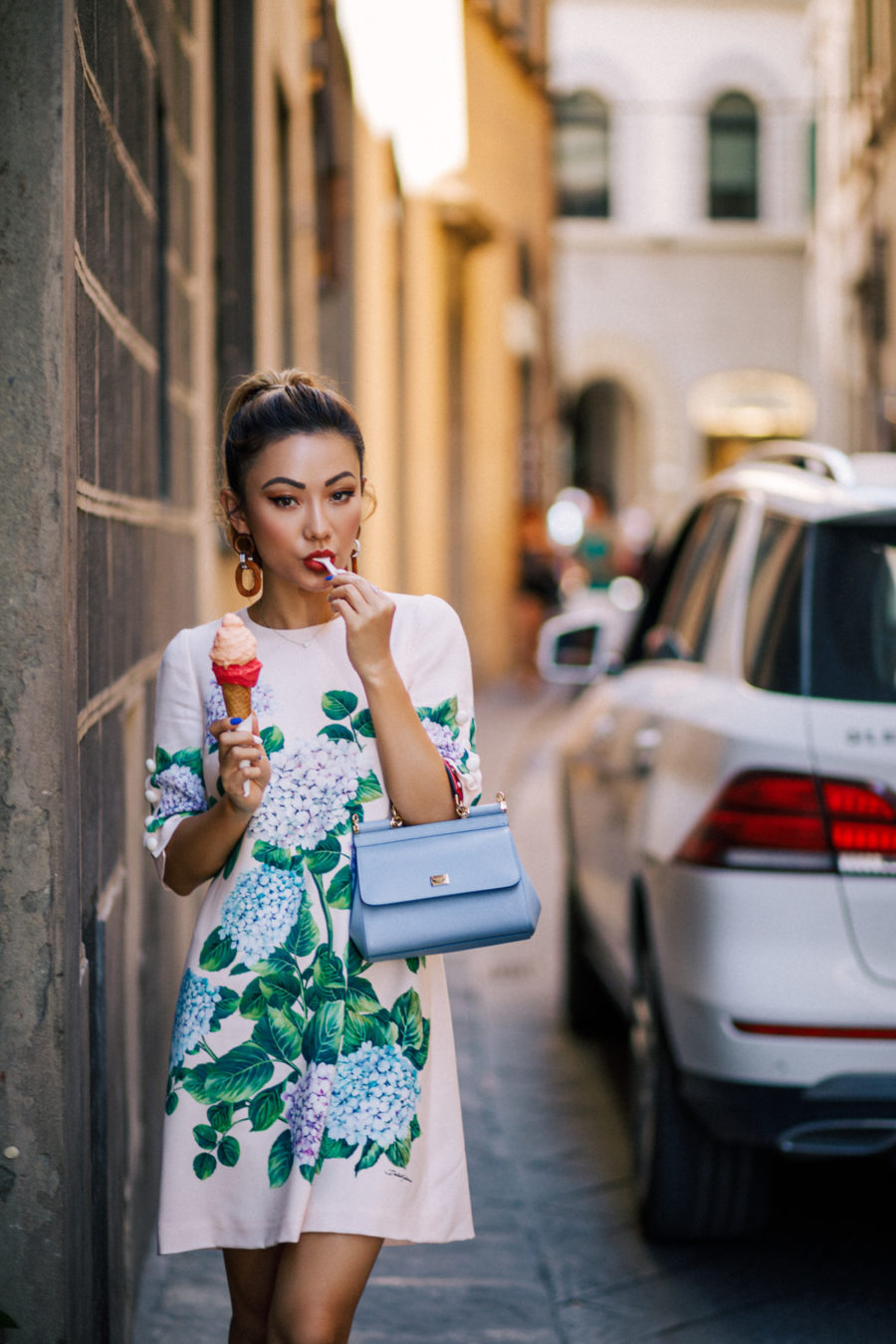 …

…
SUMMER
Pairing a shift dress, even with three quarter inch sleeves, with wear sandals brings the ultimate summer vibes. Whether you choose strappy sandals or slip-ons, your shift dress ensemble will keep you cool and comfortable. Pull your hair back in a ponytail and add huge shades –you'll be a vision of summer in a shift dress.
FALL
Going into fall with the shift dress is simple. Change up the footwear –wear an ankle boot in a neutral shade. Then add something to keep you cozy during those chilly mornings and evening like a leather jacket. You will fall in love with a shift dress in fall with such easy additions, trust me.
WINTER
Get out those over the knee boots for the winter season. This will be the look that gets you noticed at work or at play. A shift dress is totally adorable with a cardigan –feel free to play with colors and small details. Let your hair hang long and loose and add a dark lip and you've got all the winter vibes.
SPRING
Nothing screams spring like a trench coat and flats. Matching a shift dress with your favorite trench will be one of the best fashion decisions you make all season and maybe for your entire life. This is classic fashion –it's timeless and striking. Go for pointy toed flats for shorter legs and rounder ones if you're long in the leg.
The shift dress breaks all fashion boundaries because it seamlessly transitions from summer to fall and winter to spring. Looking for a versatile dress full of haute couture that can go from day to night just by changing a few accessories –then look no further. All of your fashion needs will be met by the shift dress, so find one that speaks to your fashionista soul today.