Cinque Terre refers to the centuries-old "five lands" located along the Italian Riviera in the region of Liguria. This string of land is just over six miles long making each village easily accessible via train. Each town has something unique to offer but everyone is equally as beautiful. Read on to learn more about the five most picturesque spots in Cinque Terre.
MONTEROSSO
Monterosso is the largest of the towns in Cinque Terre and the home of Fegina Beach. Think of the most perfect beach scene ever and this is that place. Not just because it's lined with the most photogenic striped beach umbrellas, but it's also the only sand-covered beach in the area.
Pro tip: Go early on a weekday, and you will have the beach all to yourself!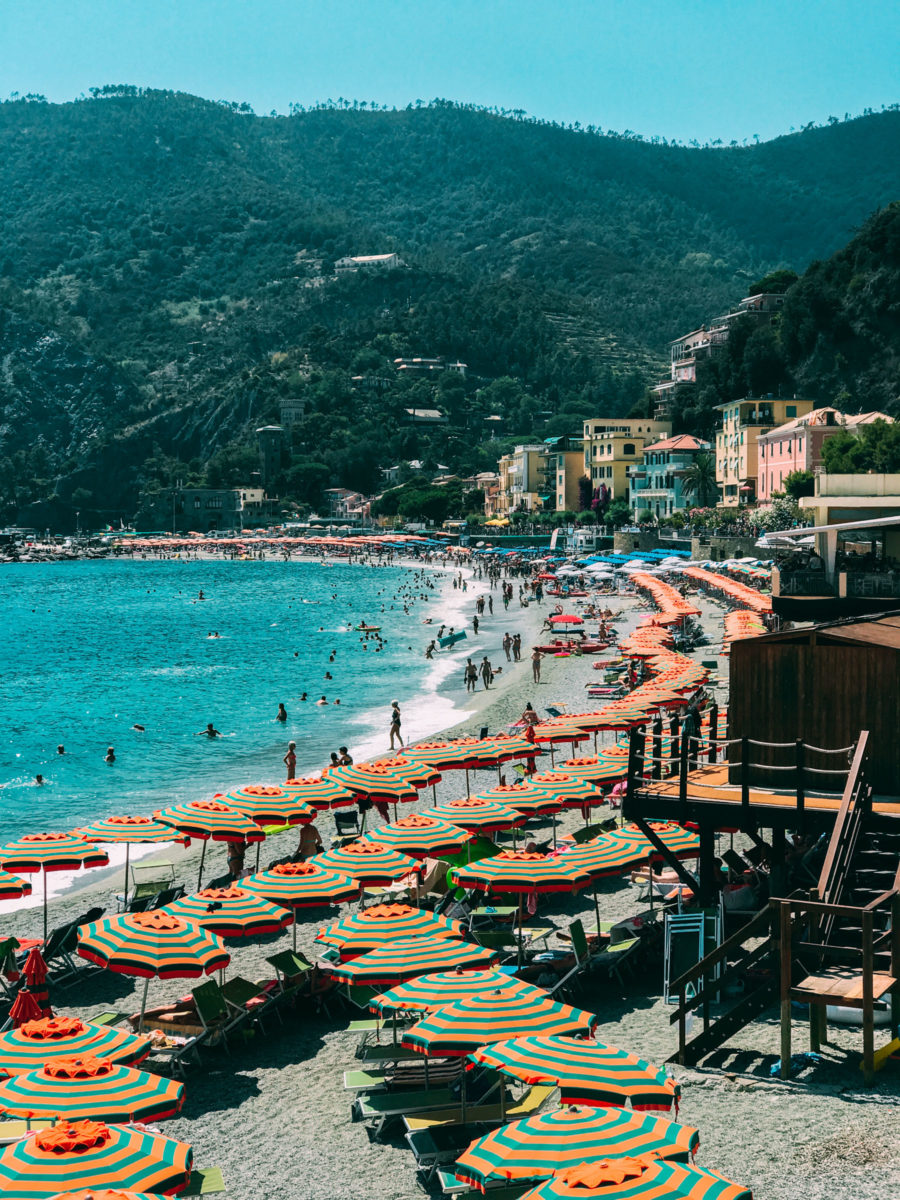 VERNAZZA
Vernazza is probably the postcard shot you've seen all over. The natural harbor also drew wealth to the land to erect castles. Although devastated by a flood and landslide in 2011, Vernazza has since been restored to its former beauty.
Pro tip: A short 10-15 minutes hike up the trail to Monterosso, and you will find this obvious spot with the most stunning view of the village.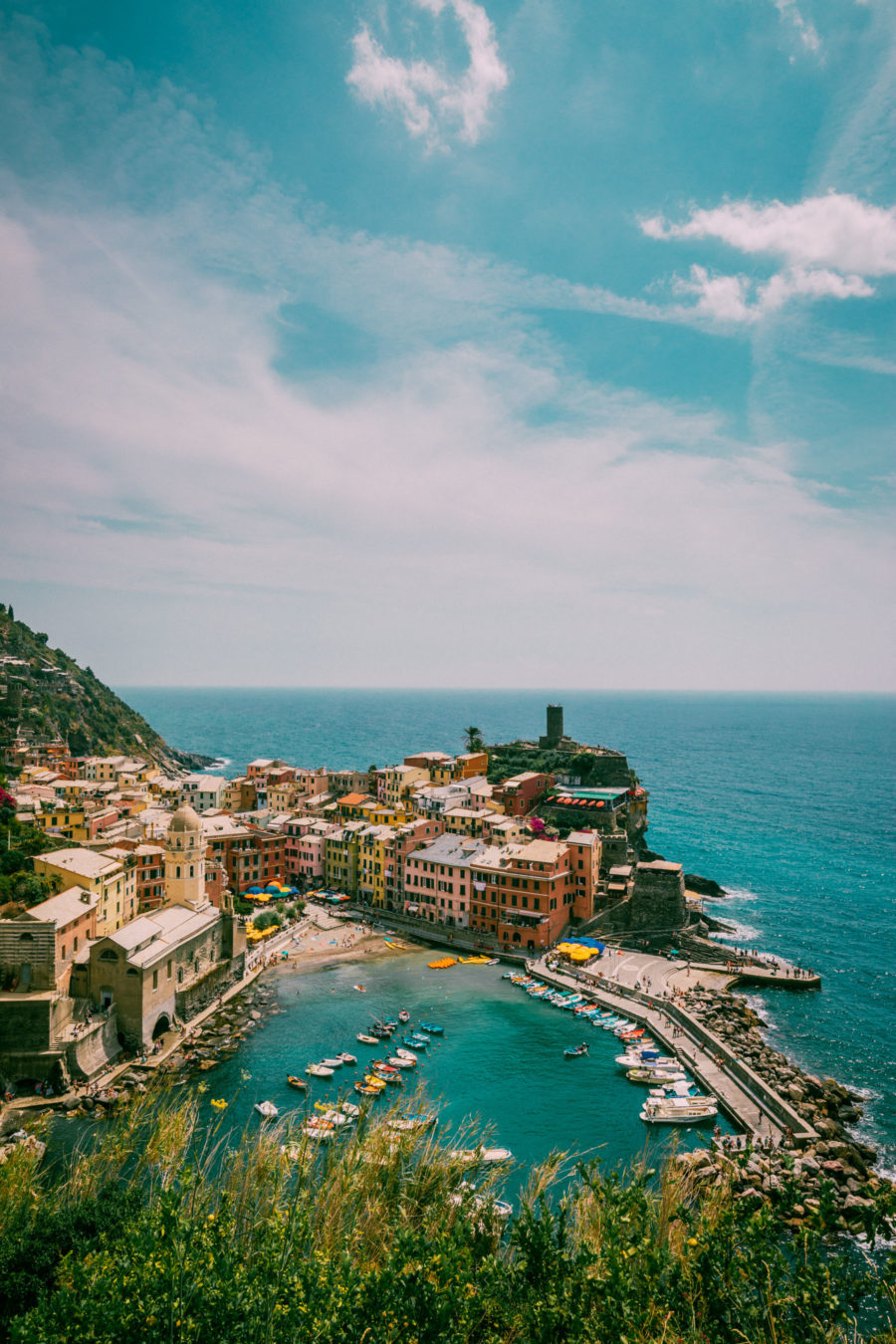 CORNIGLIA
The village of Corniglia is a great vantage point to view all of Cinque Terre. Reachable by the Lardarina staircase, Corniglia is more than 300 feet above sea level. This makes the village different in terms of atmosphere and architecture; it's an area more focused on farming than fishing. What this place lacks in iconic spots, it makes up for with its laidback charm. Definitely worth a visit!
Pro tip: Take the shuttle from the train station, it takes you directly to the town. Enjoy lunch at the village, then walk down the Lardarina staircase and enjoy the view.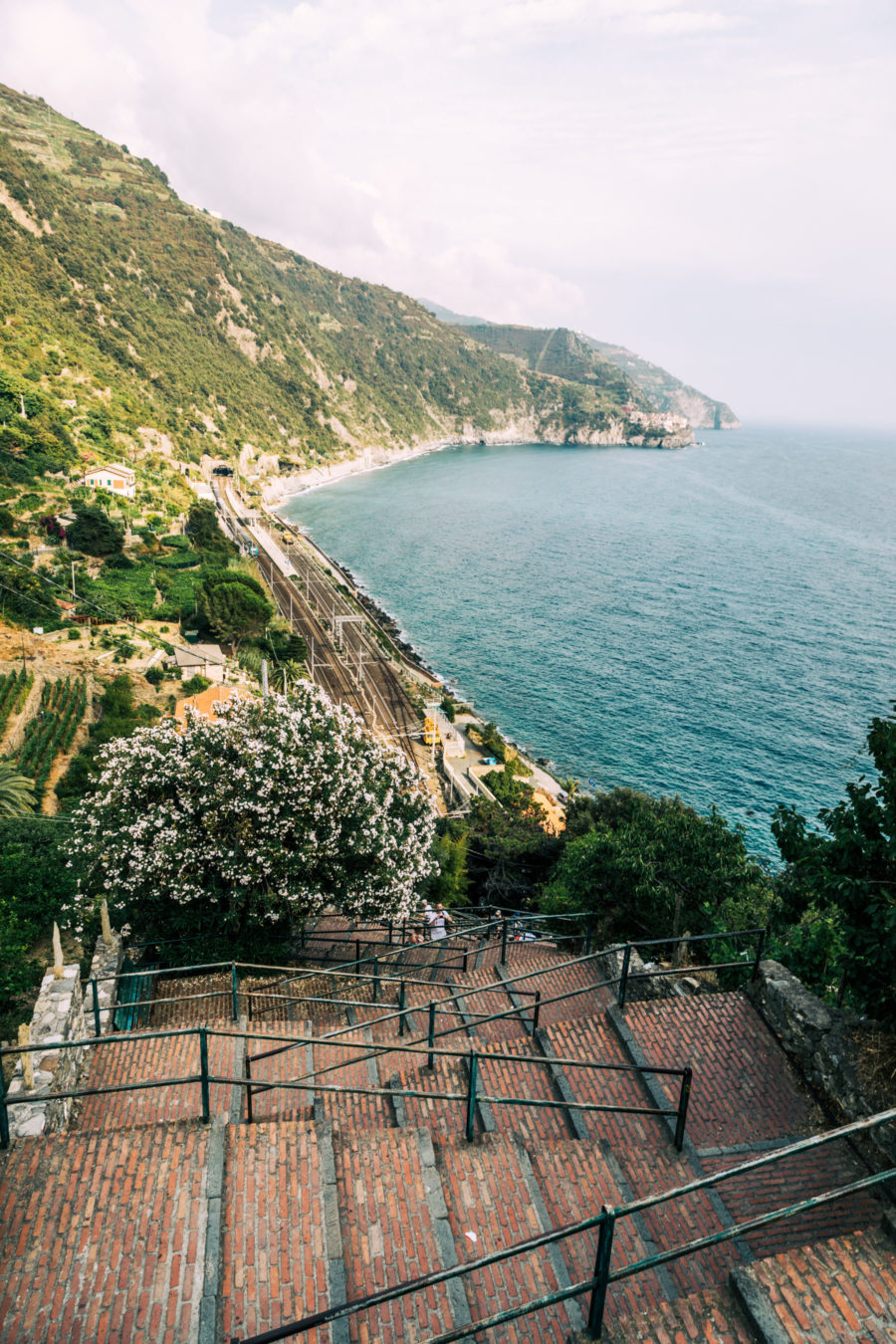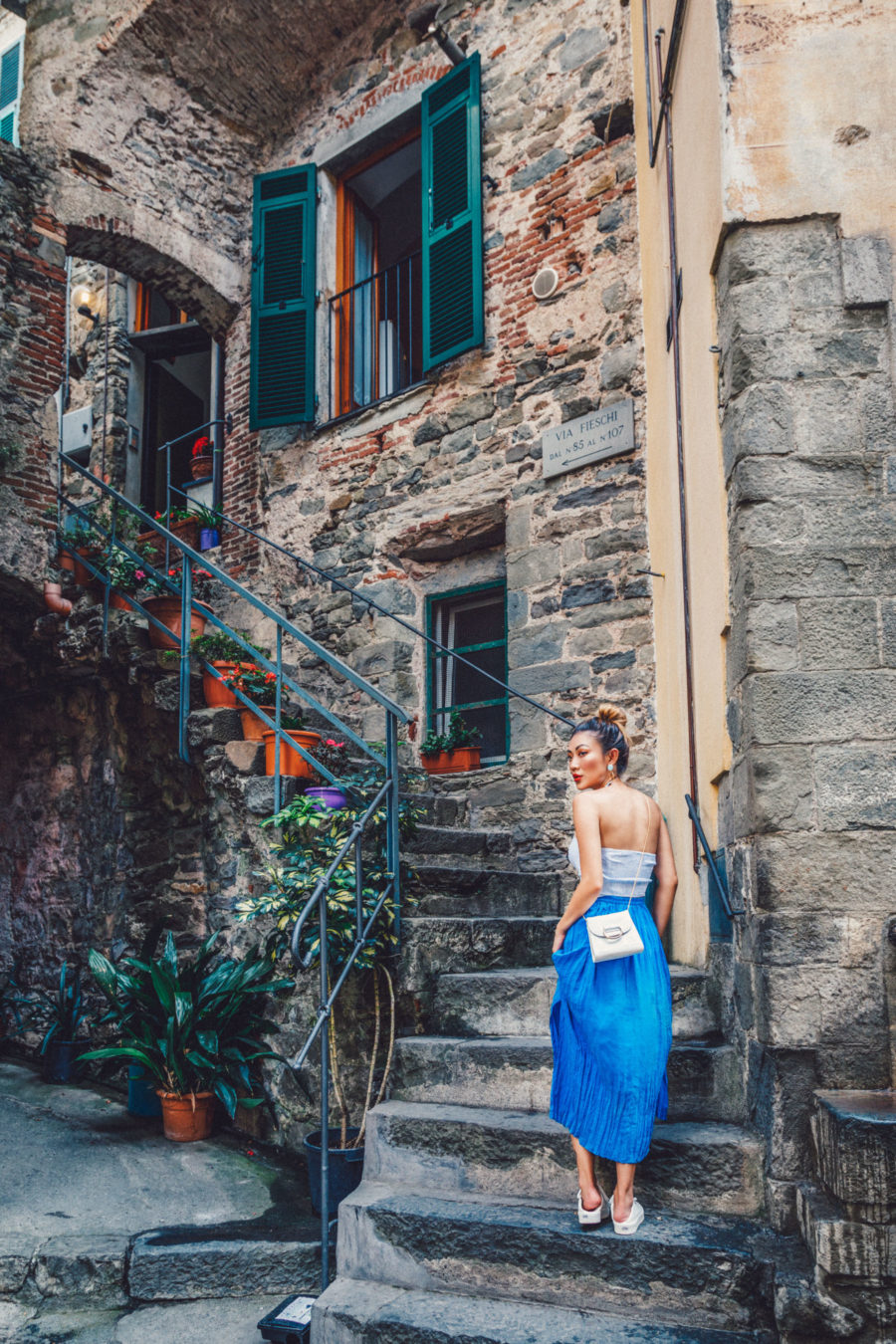 MANAROLA
Dating back to Roman times, the oldest of the villages is Manarola. There is no beach there but rather perfect spots for sunbathing and swimming. I should also mention that the hills above are known for wine production.
Pro tip: Take the path leading up to restaurant Nessun Dorma, is the most complete view of Manarola–literally picture perfect because there is nothing and no one blocking the view.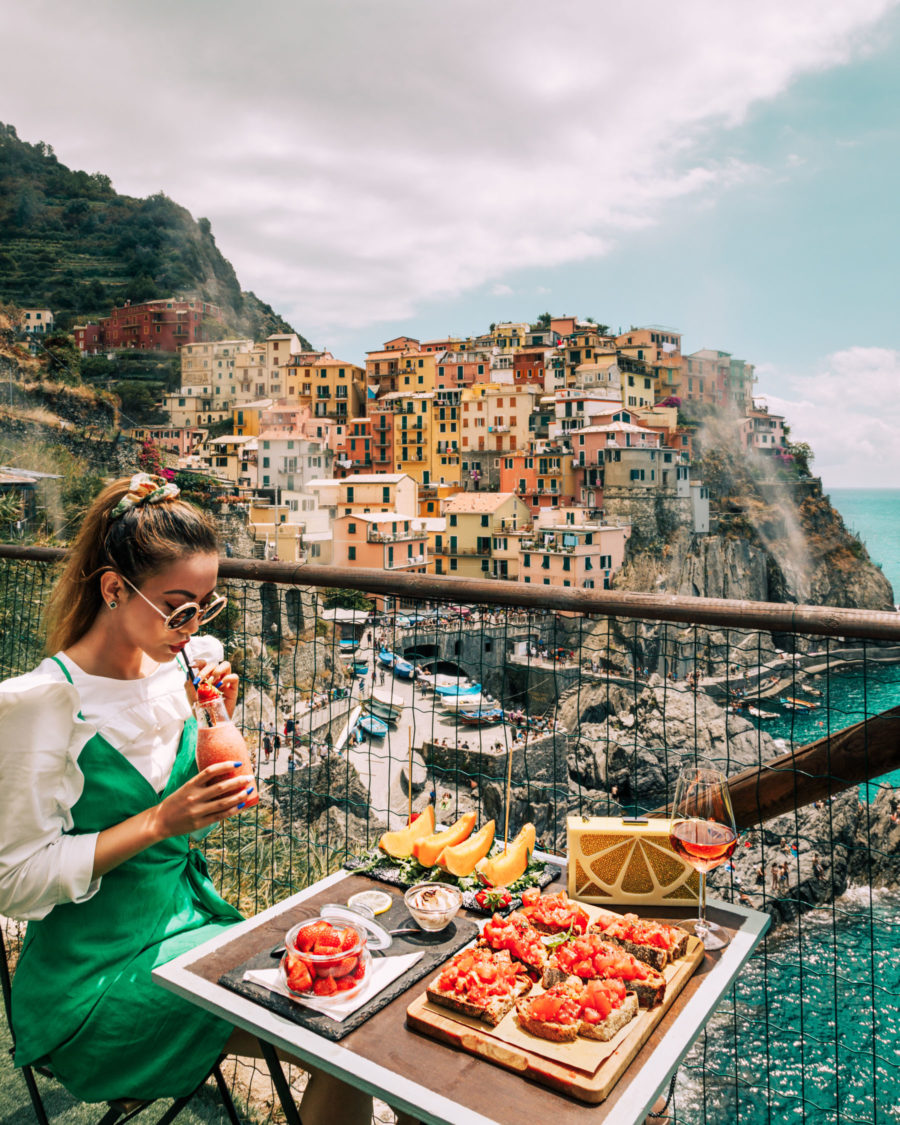 RIOMAGGIORE
Riomaggiore was the place that absolutely stole my heart. Setting off the chain of five lands is Riomaggiore, with its history rich, wine yielding nature it's a clear favorite. If that weren't enough, seeing the Castle of Riomaggiore is the most beautiful way to enjoy the landscape.
Pro tip: shoot the village from the rock formation out in the sea, rocks are slippery, so climb at your own risk. Alternately, you can rent a boat like I did, and enjoy the striking view of the landscape and have a slice of pizza while you are at it.