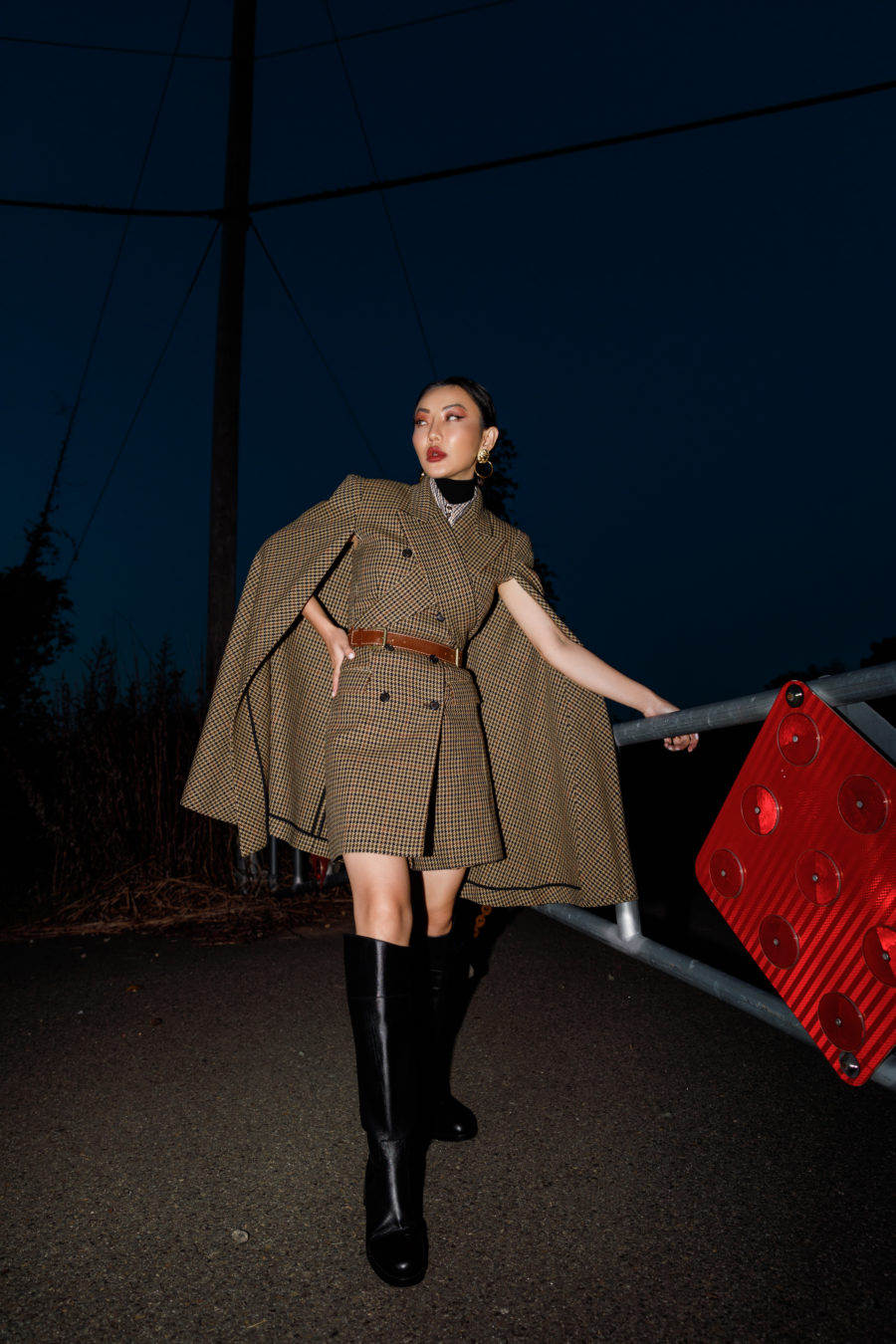 Plaid Cape Suit Similar | Equestrian Boots Similar | Gold Earrings Similar
H
appy Monday guys! We're less than two weeks away from 2021, so I wanted to switch up the holiday content today and talk about New Year's resolutions. Although 2020 was not the year we expected, there was surely a lot to be learned. If anything, I know I am coming out of this year more humbled and grateful than ever. That said and done, I encourage you guys to spend the next several days reflecting and thinking about what truly matters to you – and how you might be able to bring your ideas and goals into fruition in the upcoming year. I always strive to make promises to myself because I truly believe it's
essential for constant improvement
. I wanted to share some ideas on how you can get in the right mindset to smash your 2021 New Year's resolutions.
…

…
Goal: Foster Creativity
Typically, my job as a creator and influencer translates to lots of traveling, showing face at events and planning shoots with photographers. I'm sure many of you can relate, that's why I challenge you to look for ways to be more creative than ever… Look for opportunities to recreate old concepts in new ways, take inspiration from existing influencers and put your own spin on their content (don't forget to credit them), and test drive new functionalities added to social media platforms.
This year, I discovered my love for TikTok and garnered almost 5 million followers. Instagram Reels has also bolstered my exposure and followers. Basically, being forced to go out of my comfort zone and stretch my creativity has opened the doors for more opportunity and success. In 2021, what can you do to foster the same energy to further your career or side hustle?
…
Goal: Become the Ultimate Boss Babe
Speaking of business, I am strategizing more ways to take charge of my own success. You can do the same by setting clear and measurable goals. Make them achievable by breaking them down into bite-sized milestones.
One exercise that has been helping me is taking an hour at the start of each week to set clear goals and to-do's that will help me achieve them. A checklist helps ensure that you're on track. And if you end up distracted, simply re-evaluate and move forward again the next day. Although those big picture goals are important, it's what you do day in and day out that will determine if you actually achieve them. Knowing this now, I never plan too far in advance.
If being the ultimate boss babe to you involves money, track your net worth and savings every single day, including any cash in your wallet and spare coins in a piggy bank. Knowing exactly how much you have will empower you to increase that amount as quickly as possible.
…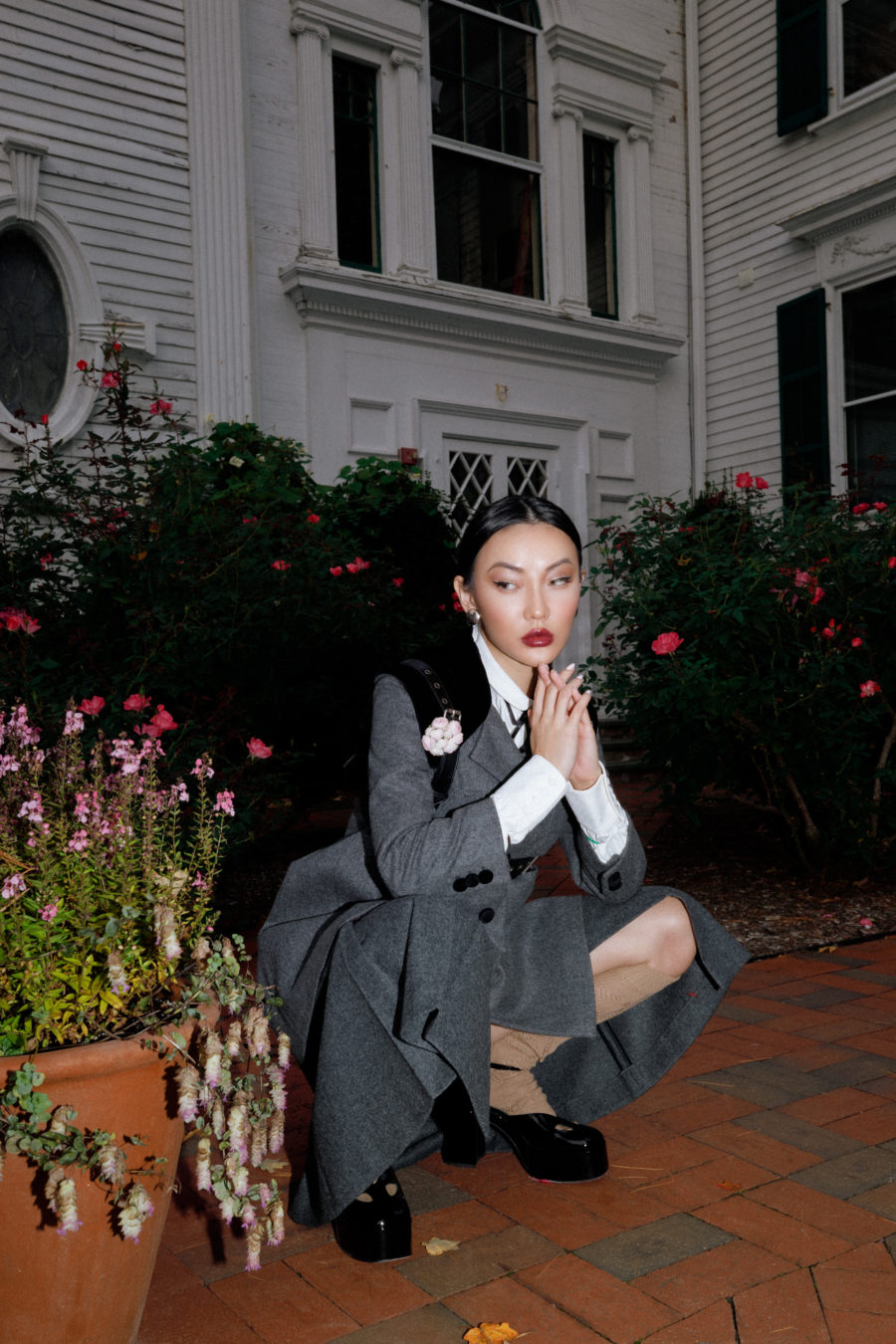 Goal: Embrace Your Inner & Outer Beauty
This goal entails doing whatever it is that makes you feel your best. If embracing your outer beauty means wearing that special perfume everyday, strutting around in designer shoes, or putting on makeup every morning, then do it. There's no point in "saving" something for a special occasion. Life is happening now – and you deserve to feel your best this very minute!
On top of that, inner beauty is even more important. This year put a lot of stress on all of us with so much going on in the world. It's important to take a step back and reflect on all we have to be grateful for. I encourage you all to incorporate more journaling into your routine, being kind to yourself, and recognizing and rewarding your efforts responsibly.
…
Goal: To Live A More Conscious Lifestyle
It's time to acknowledge that our planet continues to suffer. The wildfires in California, the dying coral reefs in the ocean and the changing weather patterns are just a few signs, which is why a more conscious lifestyle should be part of your New Year's resolutions.
Things you can start doing now to help: Reduce single plastic and replacing them with reusable options (i.e. straws, grocery bags, and anything disposable). Supporting clean beauty brands that actively promote recycling and green initiatives. Finally, shop secondhand, buy vintage, and do your best to avoid synthetic fabrics like polyester, nylon and acrylic.
These are minute changes but if everyone incorporated these actions into their lives, imagine the overall impact it could have on the world.
…
What are your New Year's resolutions for 2021 and how do you plan on achieving them?
blog tips
new year's resolutions