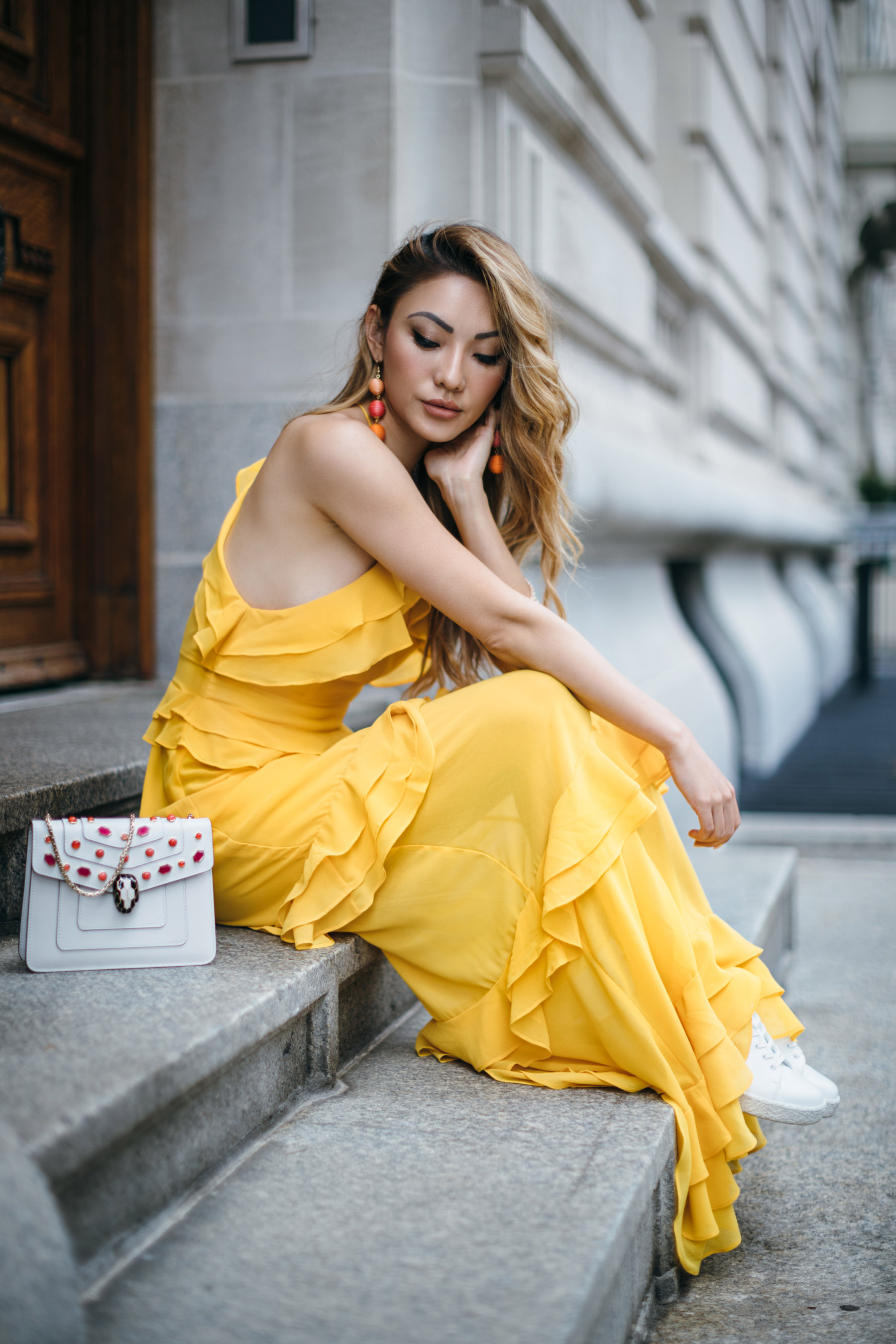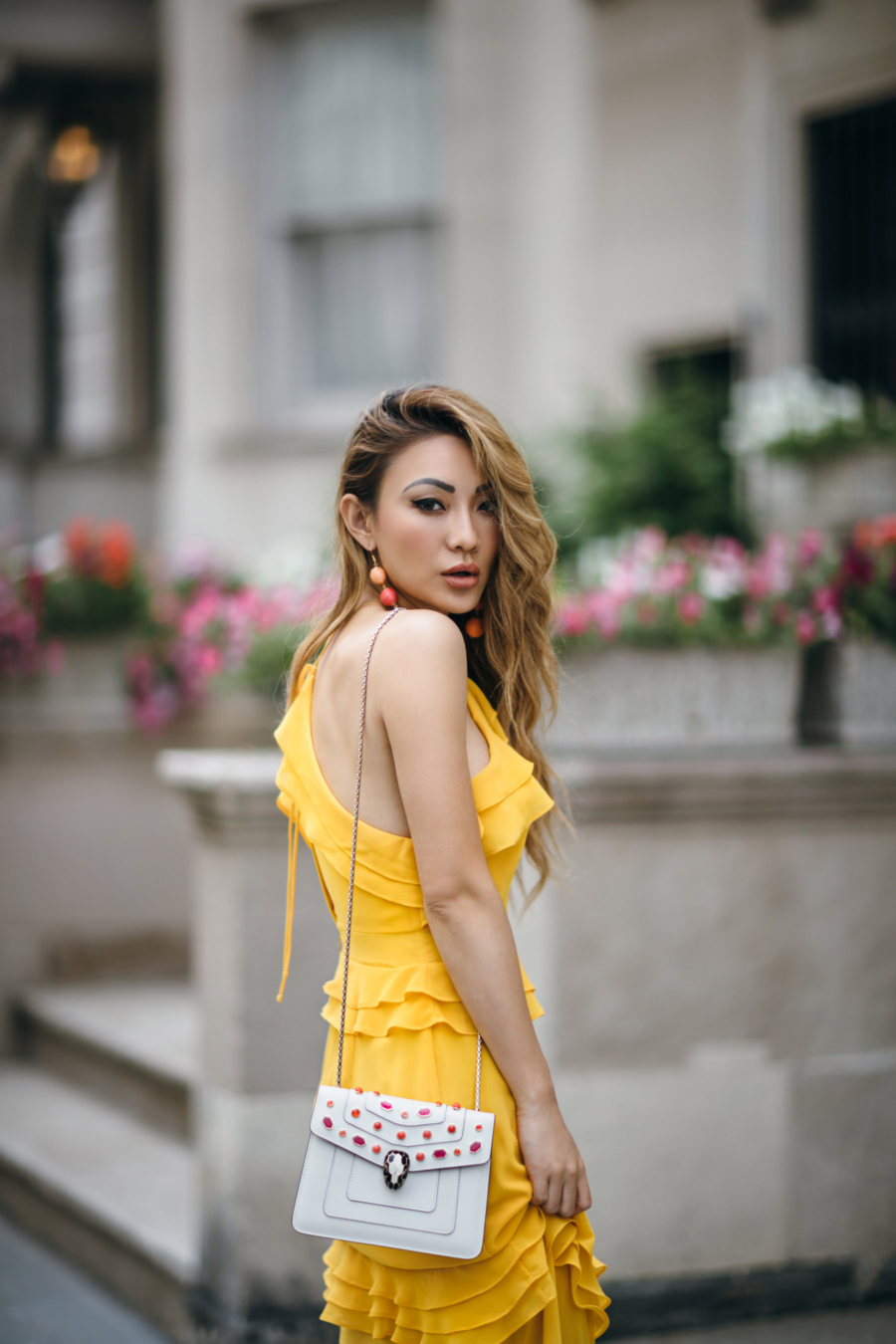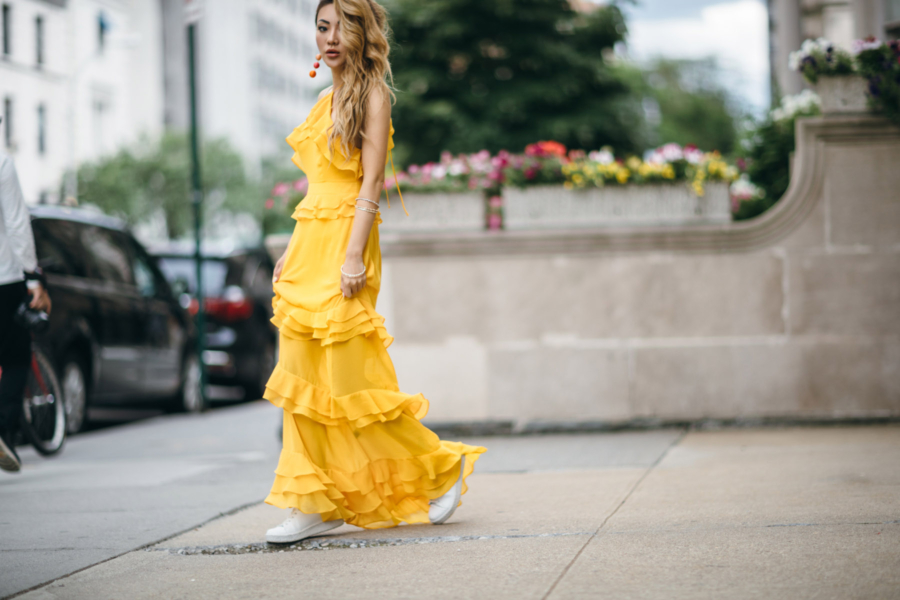 Dress: Arrive Clothing | Shoes: (similar here) | Earrings: Kenneth Jay Lane | Bag: (similar here)
M
odern-romantic is literally the biggest style trend this spring and I'm absolutely loving it. It blends flowy, floral prints with modern pieces and cuts. Best of all, I can find all the pieces I need to complete my modern romantic look at
ShopSpring
, a new site I've recently discovered. Their website is really sleek, easy to use, and offers some of the leading names in fashion. Bonus –prices are slashed so that the modern romantic look, or any look, can be achieved by the fashionista with a budget. And they don't just sell clothing, but they also offer lifestyle and beauty options, sales and new arrivals so the shopping experience is all-encompassing.
ShopSpring
will become your new obsession, just like it's become mine.
…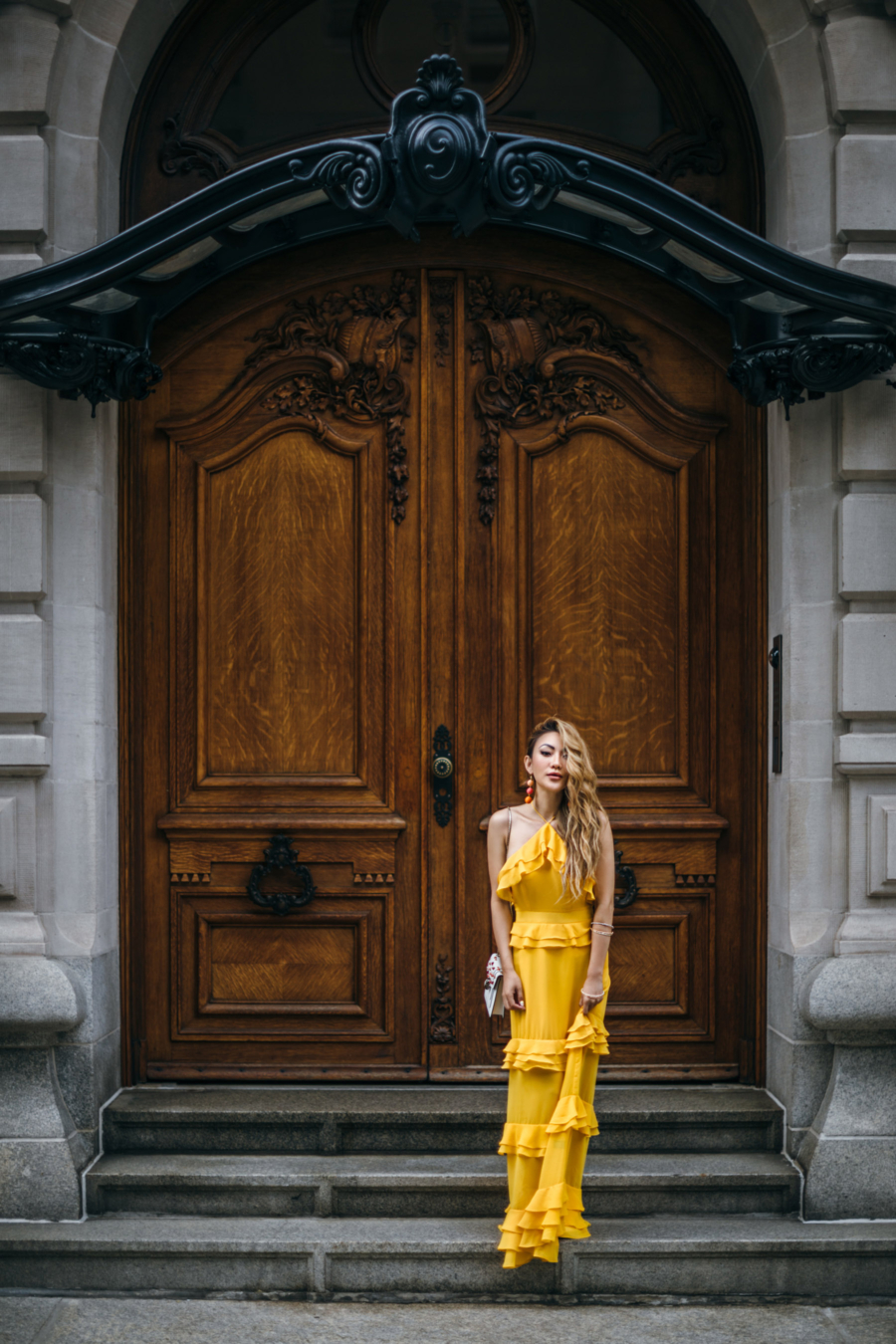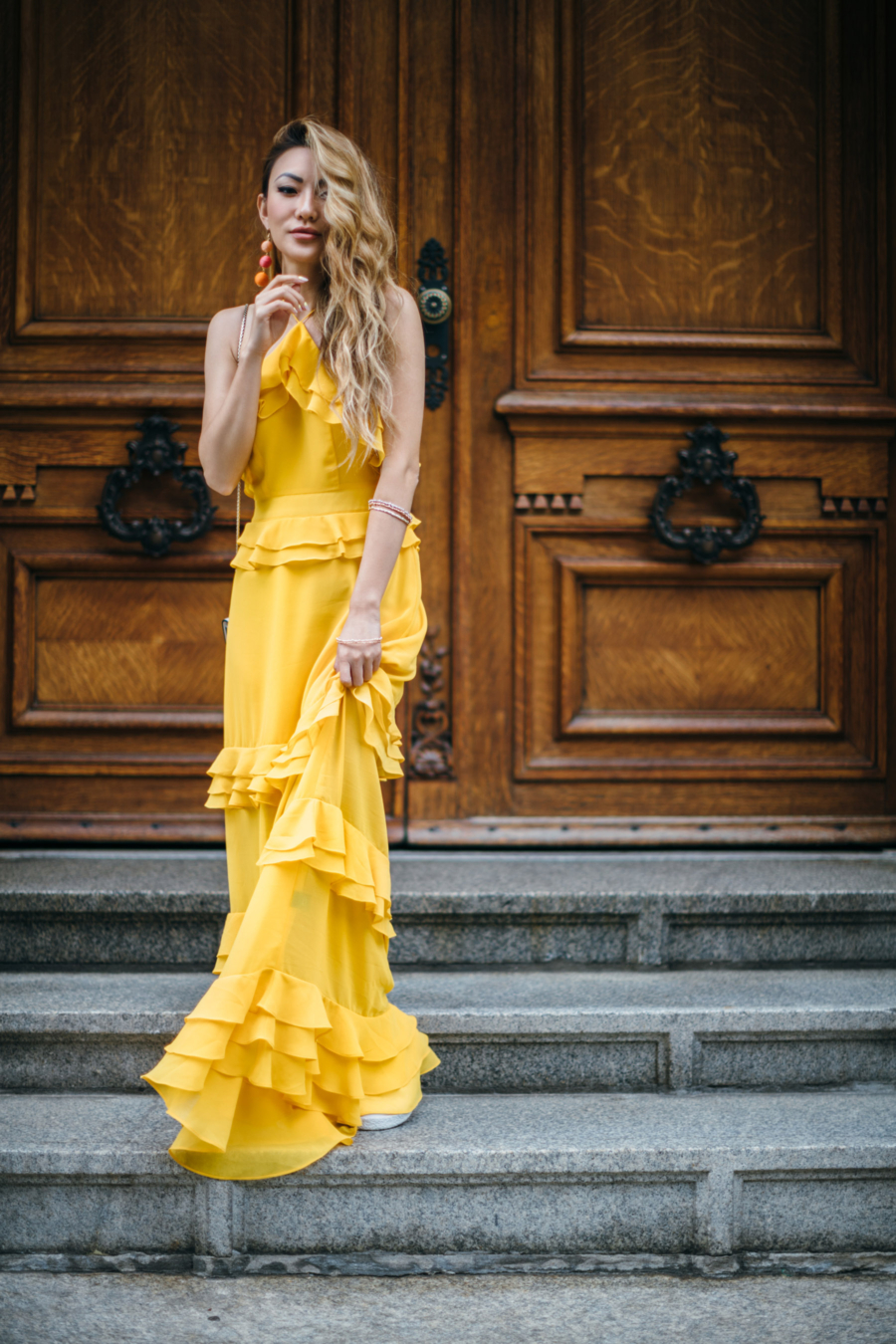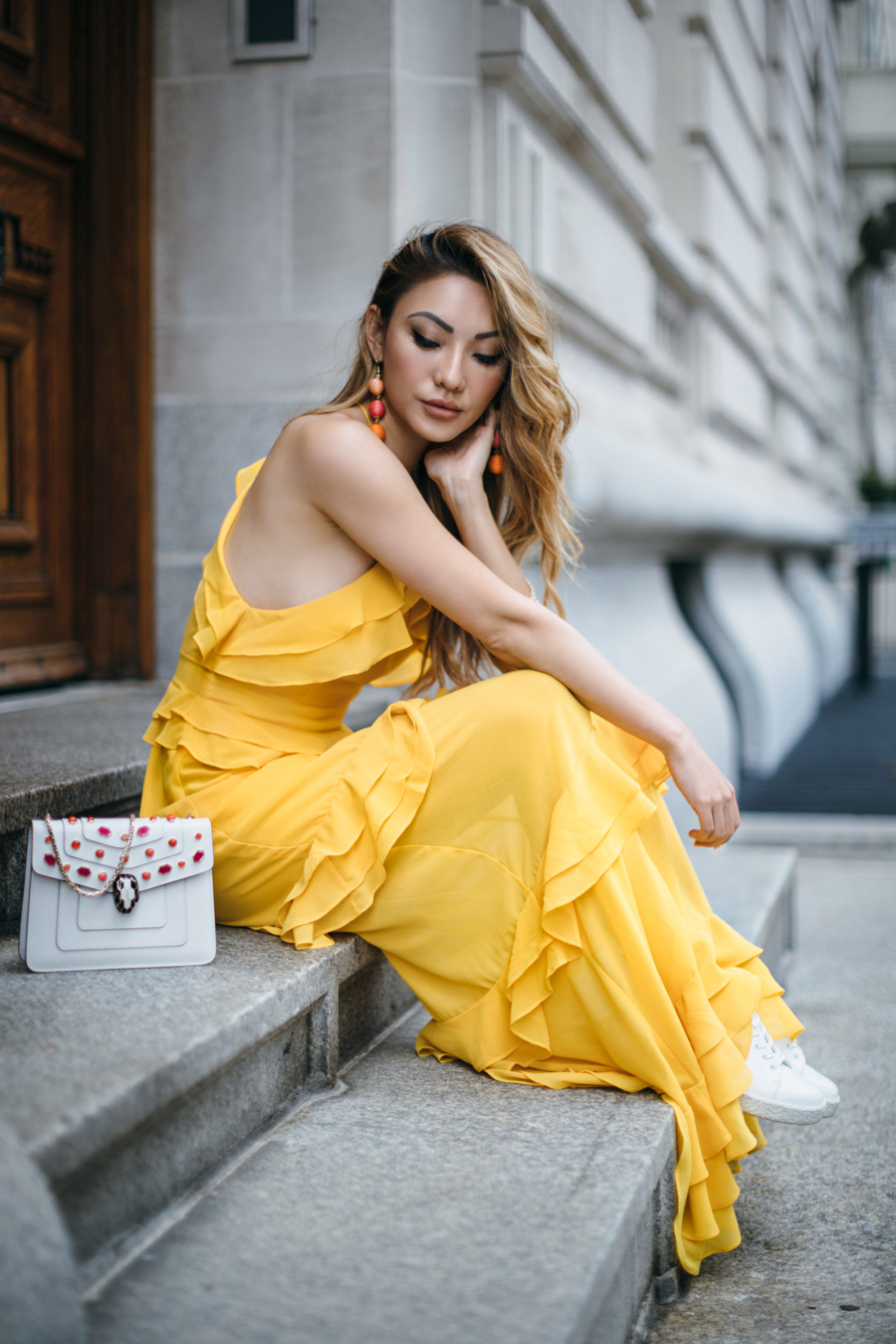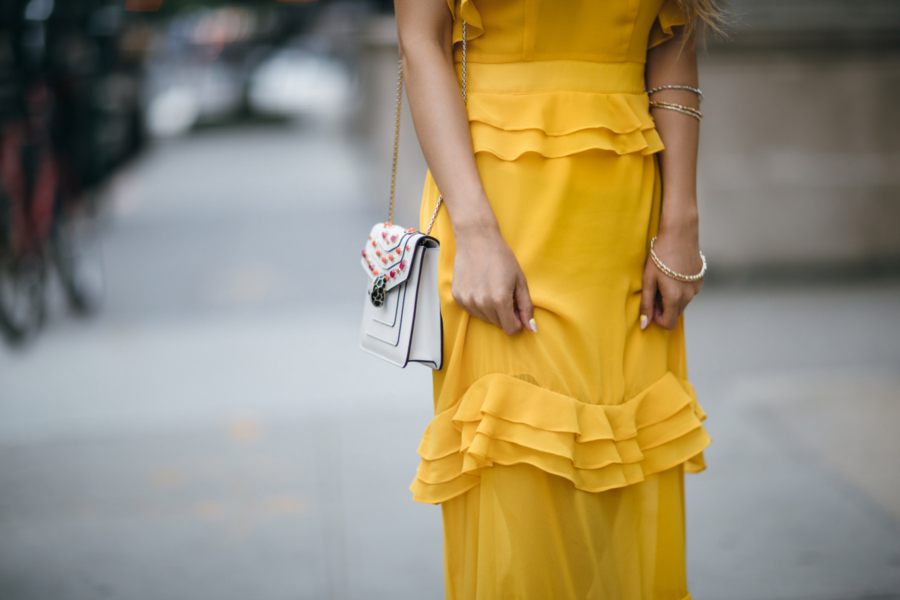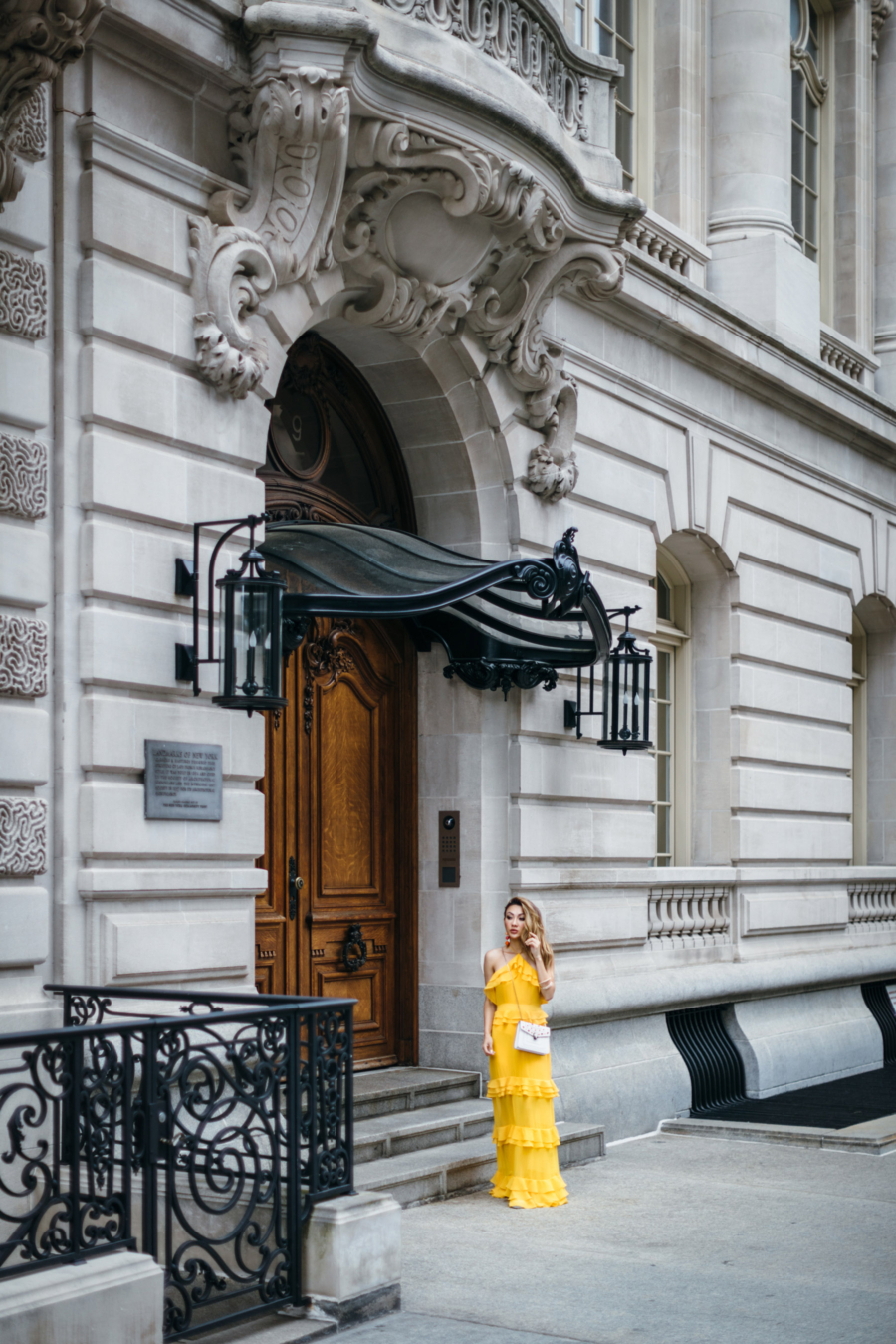 Dress: Arrive Clothing | Shoes: (similar here) | Earrings: Kenneth Jay Lane | Bag: (similar here)
…

…
Back to my guide on achieving the modern romantic look, here are some pieces that I think will help. The modern romantic fashionista will know how to make each piece work for her. I know you'll love this list, it will inspire you to boost your spring wardrobe immediately.
Tiered Dress
Don't search any further, this is the modern romantic dress that will set your heart whirling and on-looker's heads spinning. It's a striking look that is both relaxed and elegant which makes it perfect for a spring fling, island getaway, or spring wedding. Select this piece for any major event and be sure you'll earn the best-dressed guest. Want to make is extra modern? Pair it with white sneakers and chandelier earrings.
…

…
Feminine Blouse With Statement Sleeves
The romantic era was all about drama and a feminine blouse with statement sleeves will achieve the drama you seek. Such details, like ruffles, proofs, and pleats are lady-like and add an element of spectacle. Using a modern romantic look like statement sleeves will set you aside from your fashionista peers. Pair with distressed jeans and slip-on for a complete look.
…

…
Overalls
Ever since I found my light blue ruffle denim overalls, I've seriously been in love with overalls for this spring season. To make overalls have a modern romantic feel, go for a white pair or denim mini skirt. Overalls are both subtle and bold and with some details like ruffles or embroidery, you're sure to get the attention you seek.
…

…
Laid-back Jewelry
Do not underestimate accessories when it comes to making the modern romantic look a complete package.  Some laid-back jewelry pieces you should have include string through earrings, ball drop earrings, or casual chandelier earrings. The point is to draw attention to your face and neck. To make your earrings really stand out, go for a romantic up-do that's sleek, yet a little messy.
…

…
Poolside Pastels
It's not always about being risque and extremely sexy by the pool, sometimes it means being coy and covering up. Any pastel one piece will do. It will add an element of mystery and spice up those fun pool parties or beach day for the summer season. Try vintage florals and ruffles too.
…

…
Playful Shoes
Even down to shoes, modern romantic is a way to express your inner quixotic feelings. Going for tassels, faux fur accents, and satin is simple, sophisticated ways to be loyal to the romantic modern look without going overboard. Pair with skirts or shorts to pack a punch.
…

…
Sun Hat
Sun safety should also be an issue not taken lightly. Be safe, yet be fashionable by selecting visors, wide brim, or straw hats. These hats can be paired with a limitless amount of looks, so don't hesitate to toss one in your bag when you have a spring outing. Sassy hats with cute sayings are some of my favorites this summer!
…

…
Tote
The modern romantic look cannot be complete without a tote of some sort. That's why the straw bag or canvas tote are ideal options to bring the look together. Natural fabrics that conjure feelings of the outdoors are just what the modern romantic look demands. Even consider floral or natural setting prints and patterns, and maybe some embroidery details.
…

…
I hope that you guys enjoyed this post and give the modern romantic look a try. I can't imagine it looking bad on anyone!