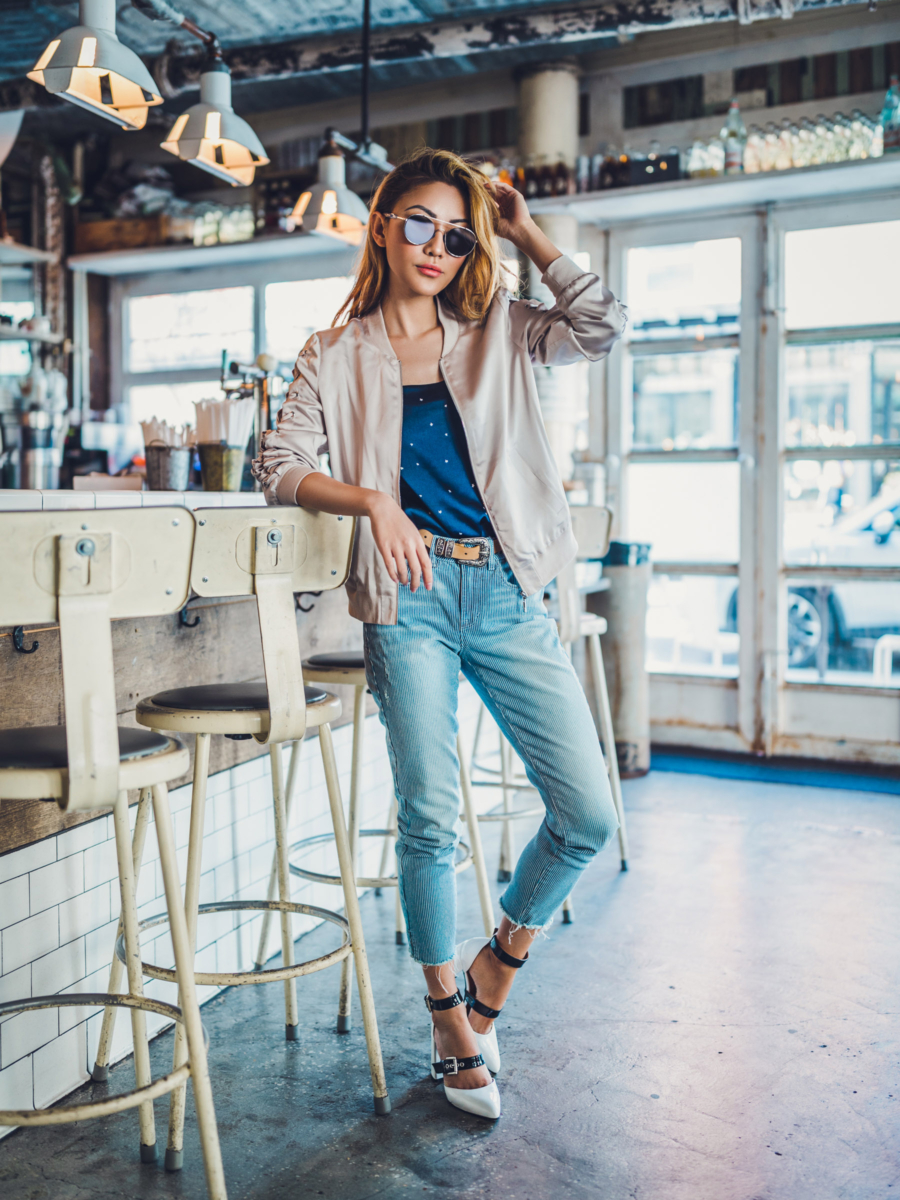 Jacket: (similar here, ruffle version here) | Top: Star Cami (similar here) | Striped Denim: (similar here, skirt version here) | Shoes: Topshop (in pink here) | Belt: (similar here) | Sunglasses: Sunday Somewhere
W
hat is brunch in New York City if not an all-out extravaganza that must be experienced at least a dozen or so times? No place in the world knows brunch better than New York. Not every brunch place does brunch in the same way. There are a few that definitely are a more Instagram worthy brunch than others. And let's be honest, if you didn't Instagram your brunch, then did you really brunch?
Last month I did a round up of some of the most Instagram worthy cafes in New York, so if you saw that you'll discover that some of those are a hidden gem for brunch as well. For a closer look, check out my list of the most Instagram worthy brunch spots, then try them out for yourself.  You won't be disappointed and you'll find the best shots known to brunch history.
…

…
Buvette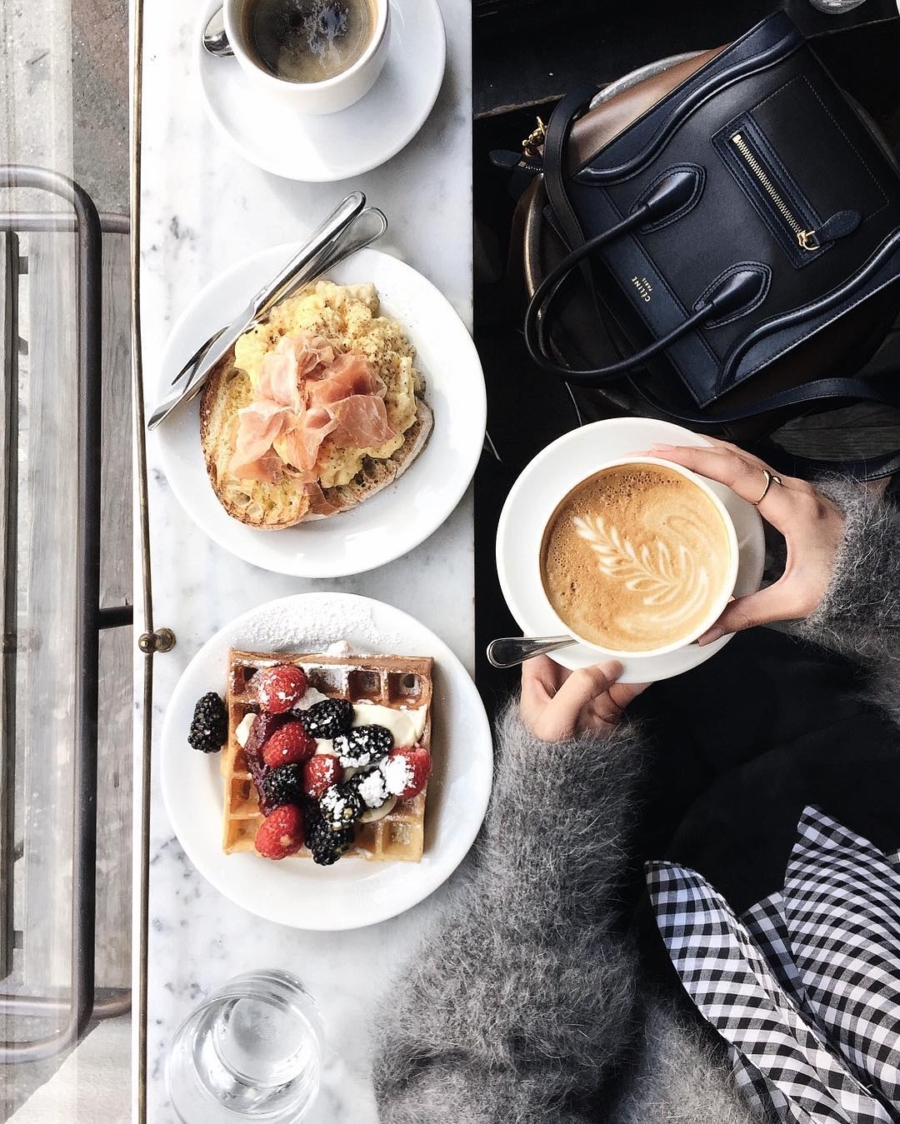 Photo by @forevervanny
A brunch place that serves all day and no reservations are necessary? Yes, please. What's super delightful about Buvette, besides their cozy setting, is the delectable array of savory and sweet dishes they serve. Here is a place you have to see to believe which makes is so Instagram worthy. You can't go wrong with Buvette for brunch.
…
Sauvage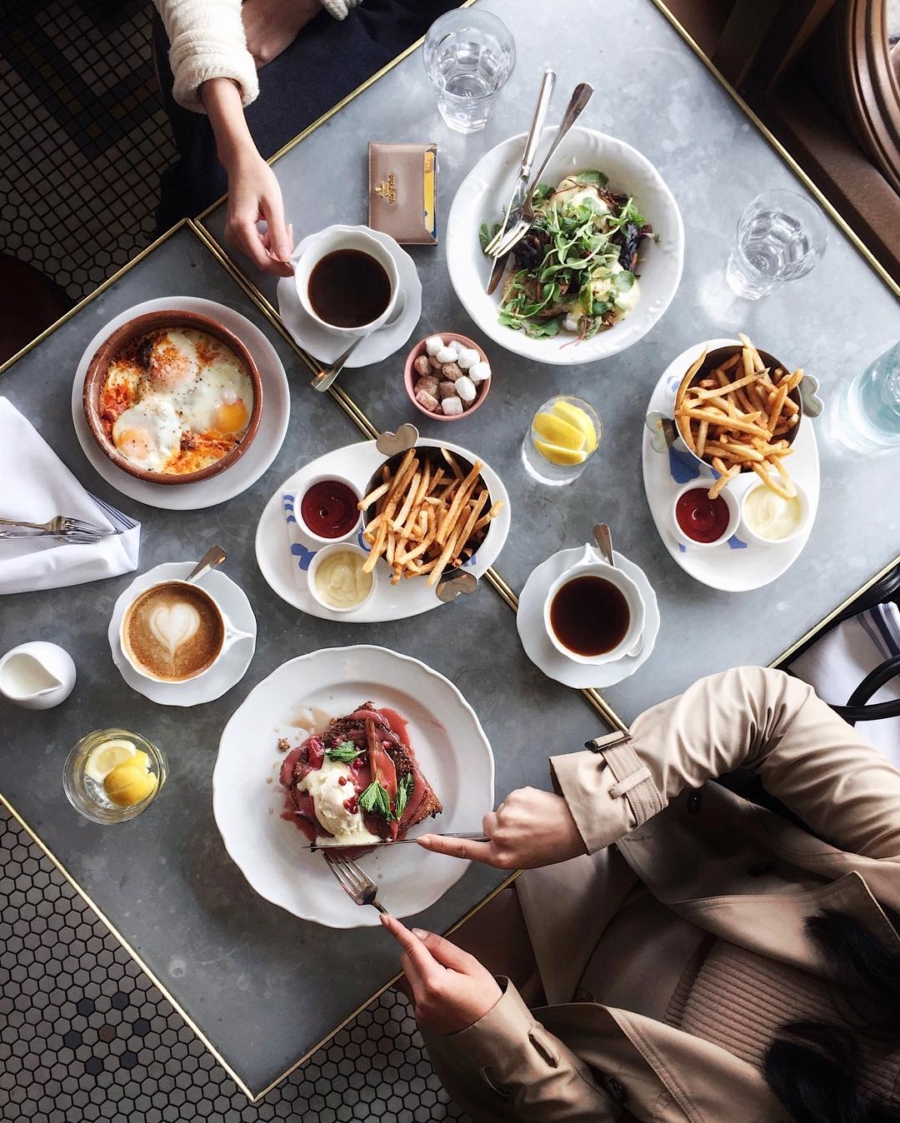 Photo by @eatingwithminnie
Beckoning the vintage age of high cuisine art, Sauvage is doing brunch like nobody else.  Retro from the floor to the ceiling, plus the amazing silver platter and stunning crystal make all brunch lovers swoon twice over.  Come to Sauvage for the ambiance, then stay for all the picture perfect moments you're bound to have.  Instagram Worthy brunch, indeed!
…
Citizens of Chelsea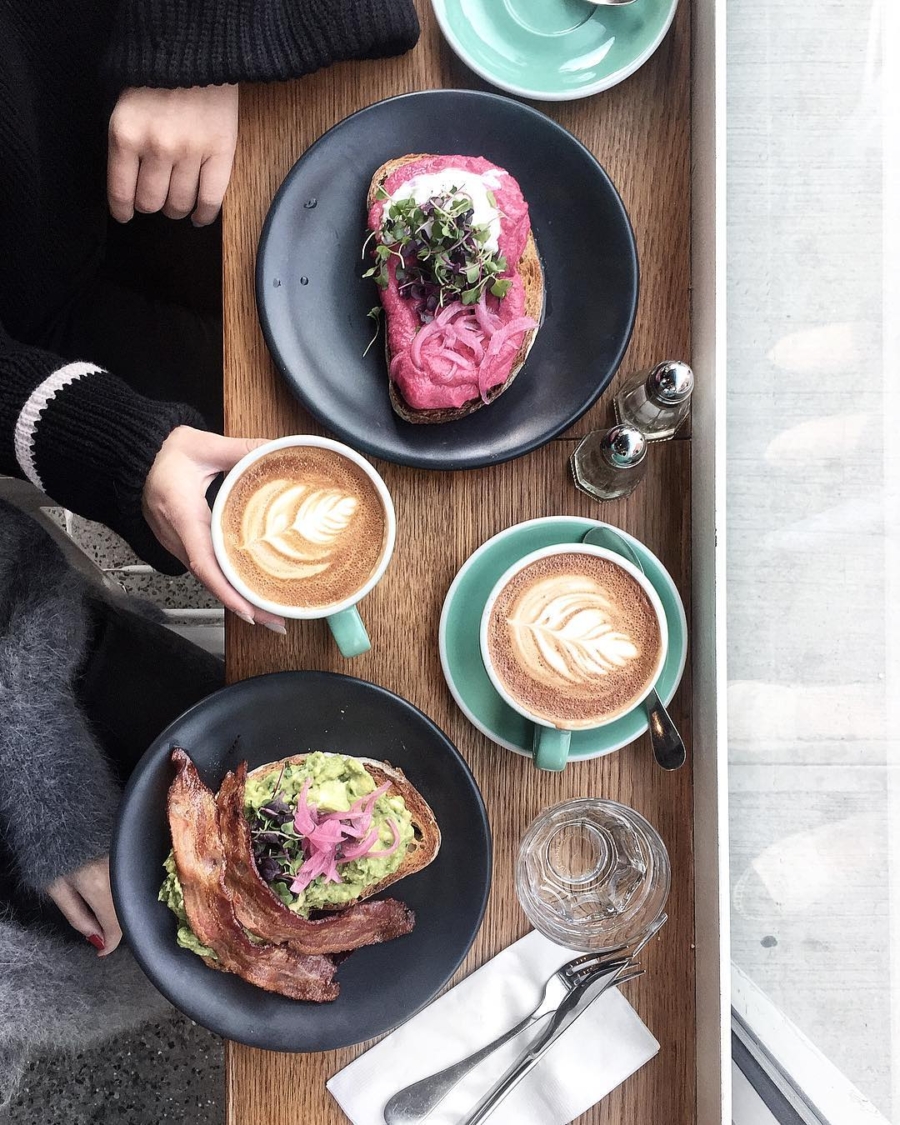 Photo by @forevervanny
Talk about plates with style! Each plate at Citizens of Chelsea is a fashion statement in and of itself. So adorable are the brunch plates, they are served with edible flowers. Clearly, Instagram worthy brunch points. With cappuccinos and lattes serves with flair, a brunch at Citizens of Chelsea will keep your Instagram looking stunning.
…
La Sirena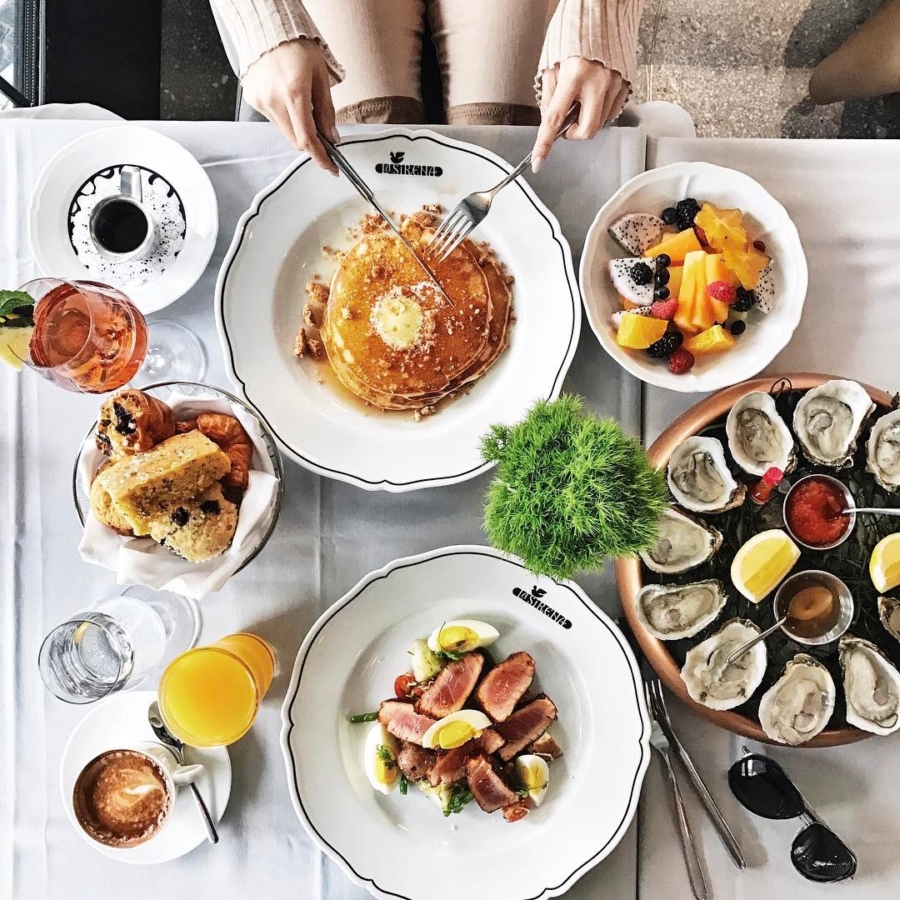 Photo by @notjessfashion
At La Sirena, brunch is not just a meal, it's a straight up event. People dress to the nines and eat four-star style meals.  Desserts are dressed in colorful designers and dogs are welcome in their best threads. Hello, so Instagram Worthy brunch!  There is no shortage of food, the array is enough to challenge even the best of all brunch places.
…
Zizi Limona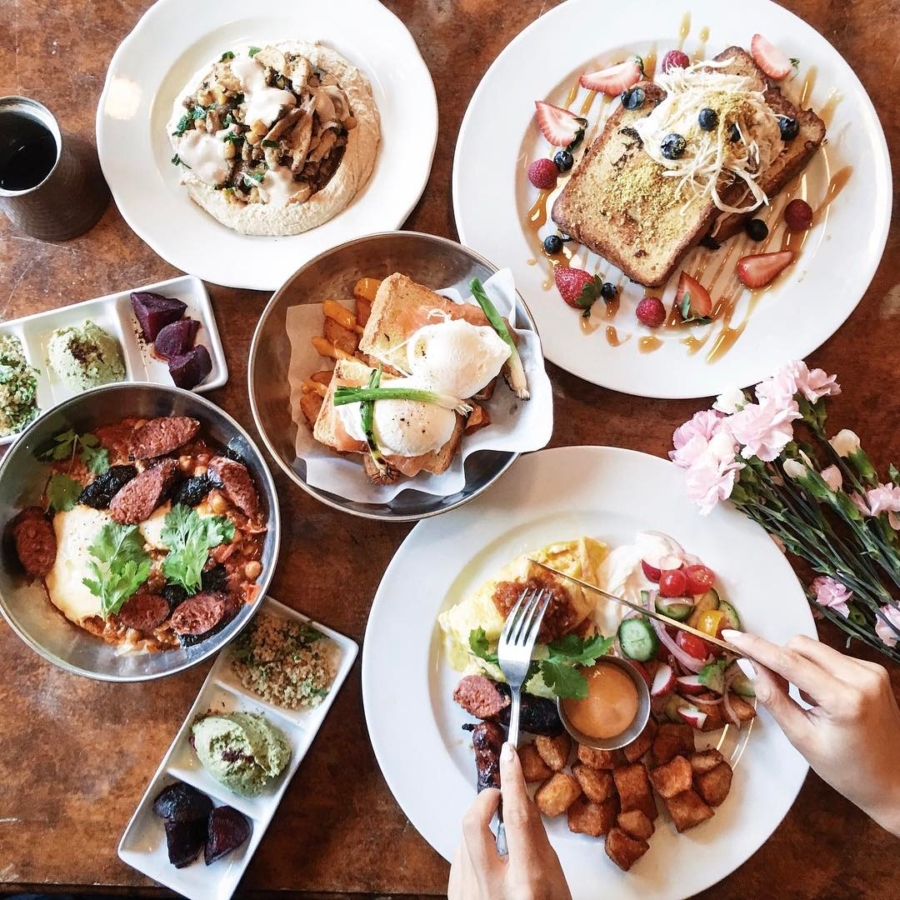 Photo by @notjessfashion
Zizi Limona will steal your heart and your stomach with their Middle Eastern and Mediterranean menu. Nestled in the heart of Brooklyn, it's where brunch business is booming. With plenty of vegetarian dishes, Zizi Limona caters to all types of clientele and has a charm all its own.  Slip on something light and breezy, like a tunic or dress, and pair with plenty of bangles and exotic jewelry and show off your Instagram Worthy brunch moments.
…
De Maria
Photo by @eatingwithminnie
Look no further than De Maria for a brunch event that will have you craving your next visit. With a convivial dining experience, you will never look at brunch the same way.  It also helps that is was created and designed by a team of women which adds a really lovely feel to De Maria. Everything, from the food to the décor, is planned and crafted perfectly which makes it a great spot for getting that Instagram shot.
…
Seamore's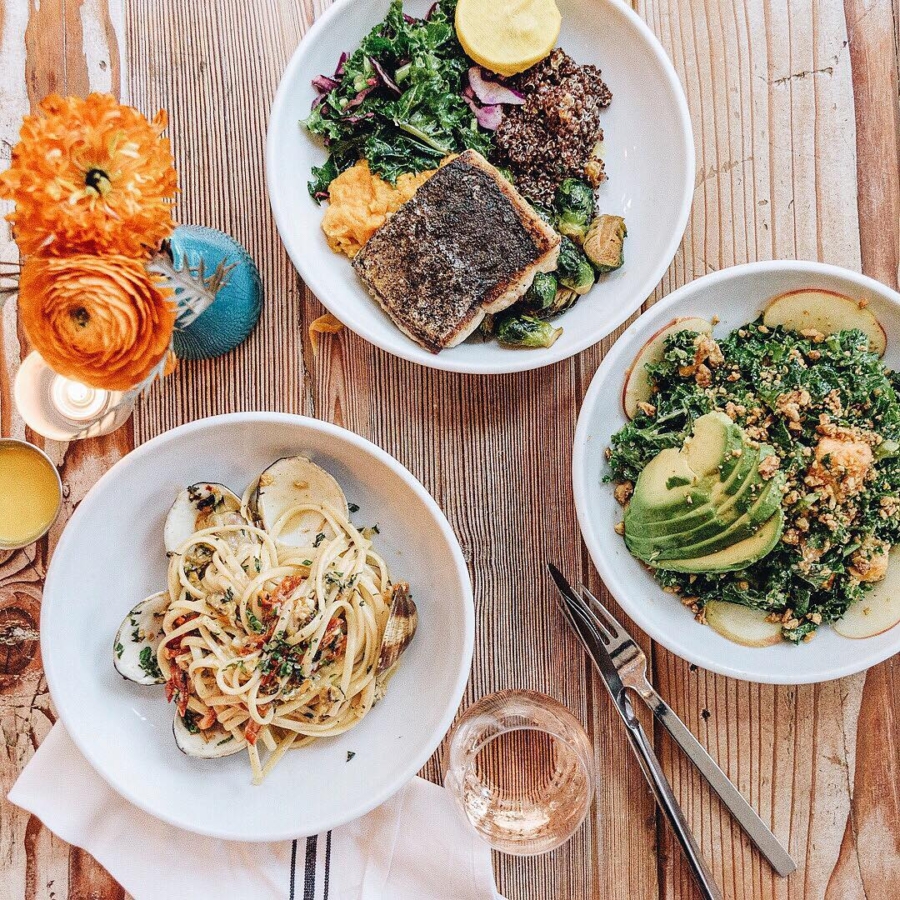 Photo @notjessfashion
Come for the food and stay for the food.  Seamore's does not disappoint in the least.  The brunch menu is extravagant and offers gluten-free options and dishes that rival the best fish restaurants in town.  The building is breathtaking and conjures a lighthouse feel which makes brunch at Seamore's feel like an authentic marina experience and an Instagram dream.  
…
L'Estudio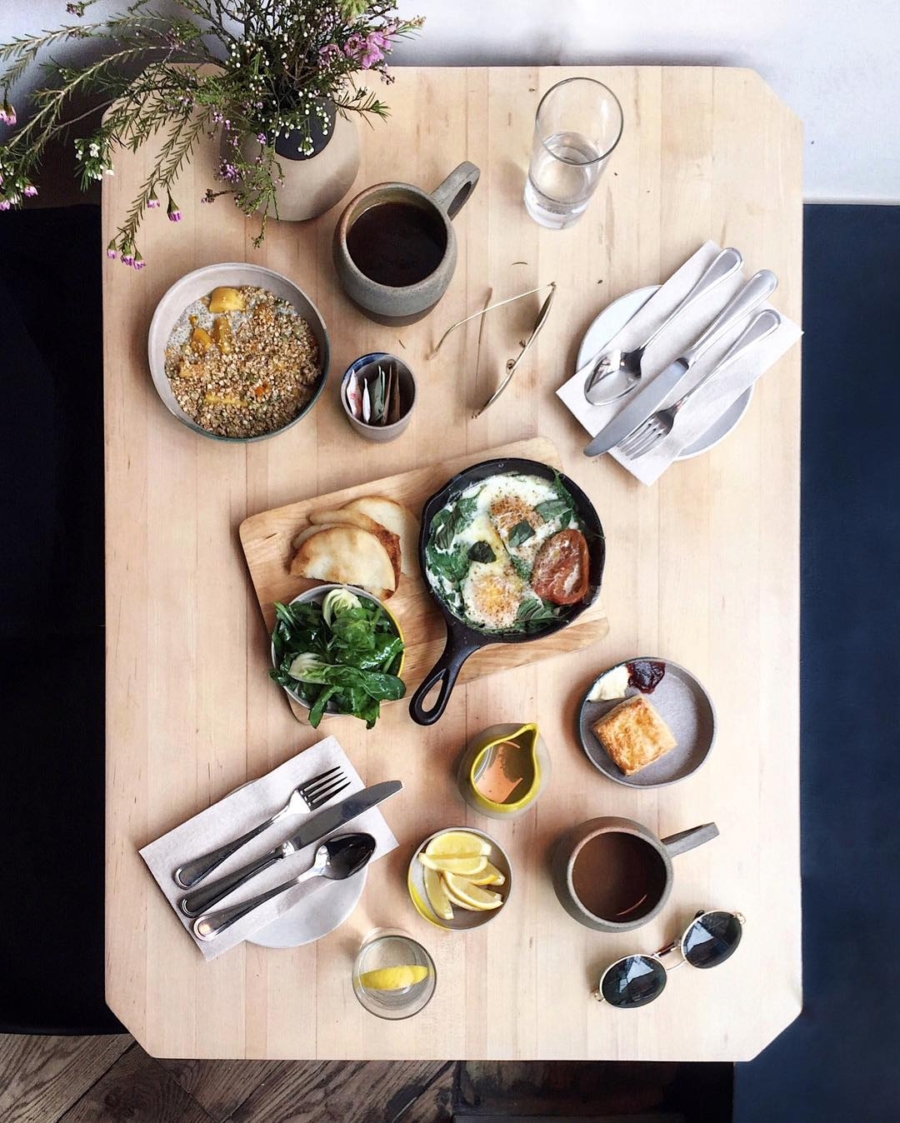 Photo by @eatingwithminnie
Locally sourced and seasoned food in a sleek environment?  Don't ask twice, right. L'Estudio has Instagram written all over it.  And it has followers hooked.  Not only does L'Estudio blend cuisines, but clientele, too, as the must be seen fashionistas often gather to this location wearing their best and brunching even better. One of the tops on the Instagram Worthy brunch list.
…
Esme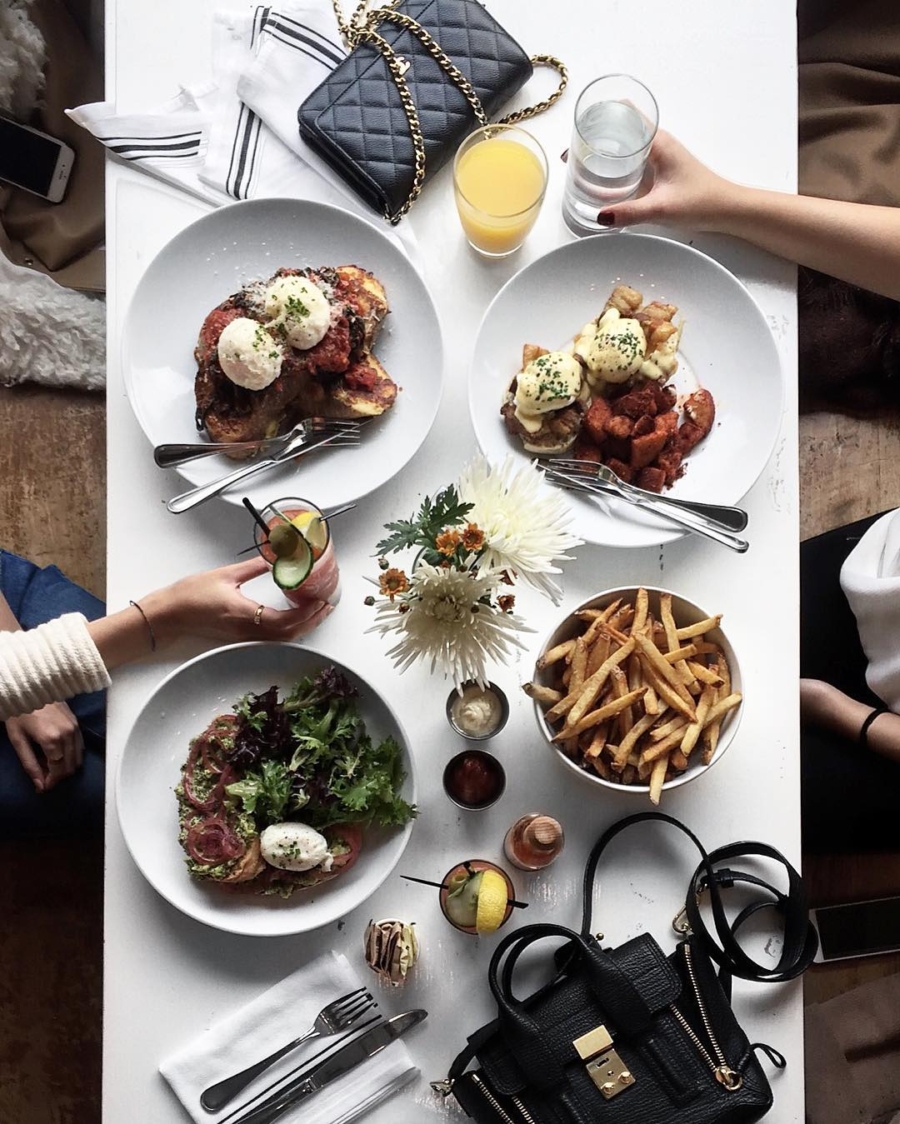 Photo by @forevervanny
Little plates of food that use the color spectrum as any fashion designer would have got to be the next best brunch spot in Brooklyn. The plates at Esme are to die for; you'll feel like you're eating both food and fashion. Esme seemed to fabricate their menu on Instagram accounts and followers alike.
…
Cafe Clover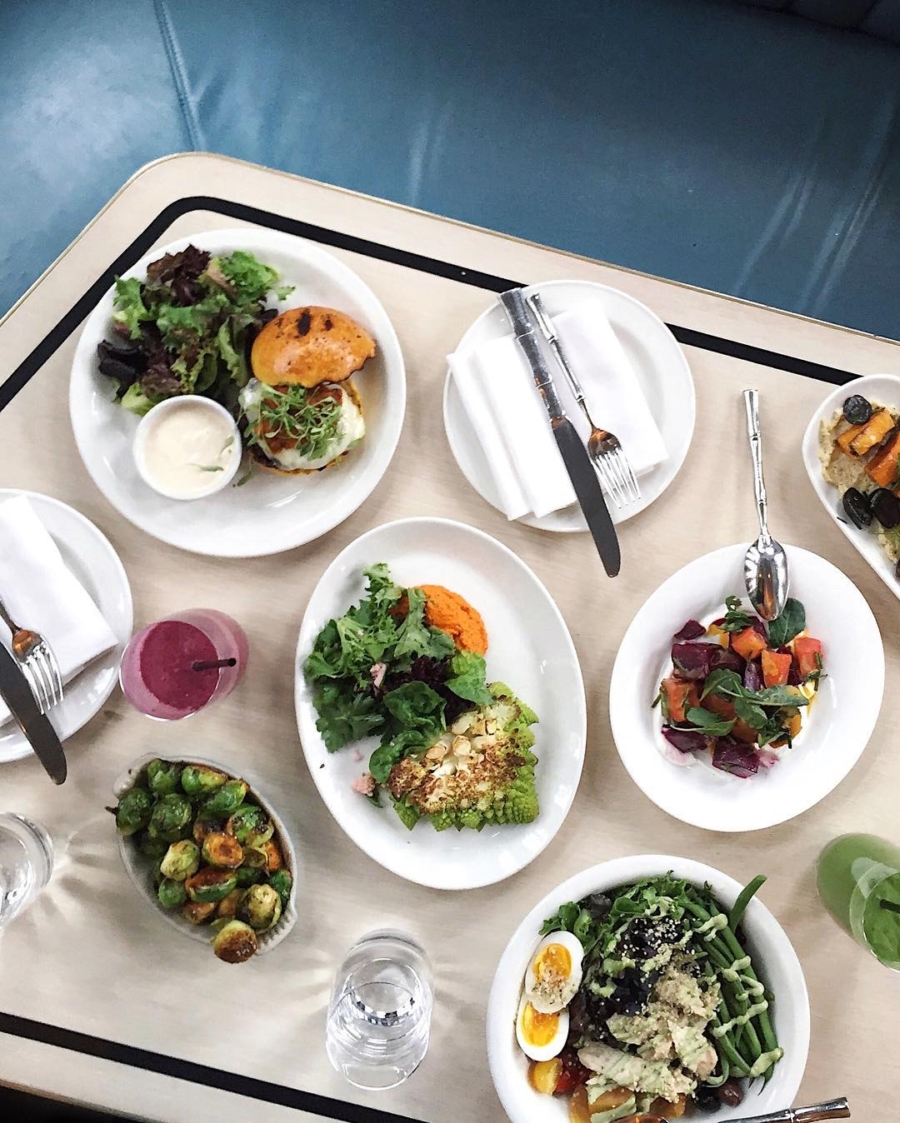 Photo by @eatingwithminnie
Don't let Café Clover's health bend on brunch steer you away.  On the contrary, you should come directly in, sit down, and marvel at the classic designs and menu.  They are serving classics with a twist, a better for your heart twist. Café Clover is both tummy happy and Instagram ready.
…
Dudleys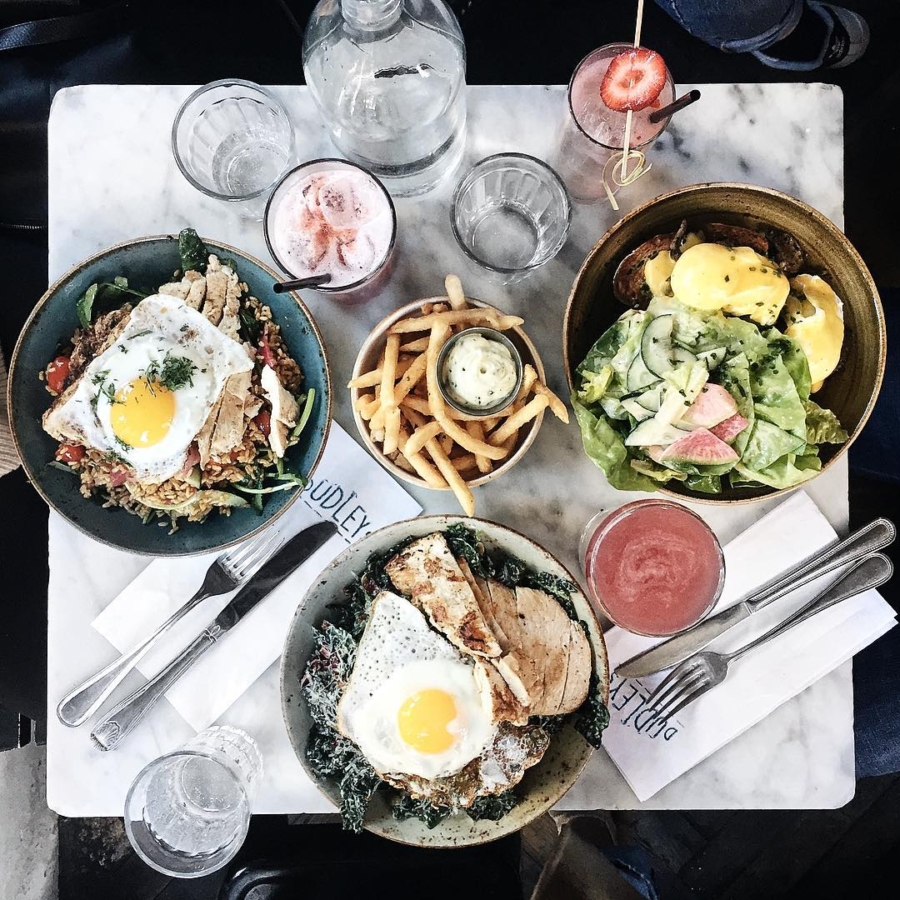 Photo by @forevervanny
With al fresco seating in a neighborhood that competes with the charm of any European city, Dudley's is a brunch spot you can't pass up. You'd better bring your hunger because the food portions are massive and tasty. Dudley's is so cool you'll want to wear your shades whether you sit inside or outside. More than just an Instagram worthy brunch, but an all afternoon experience.
…
While We Were Young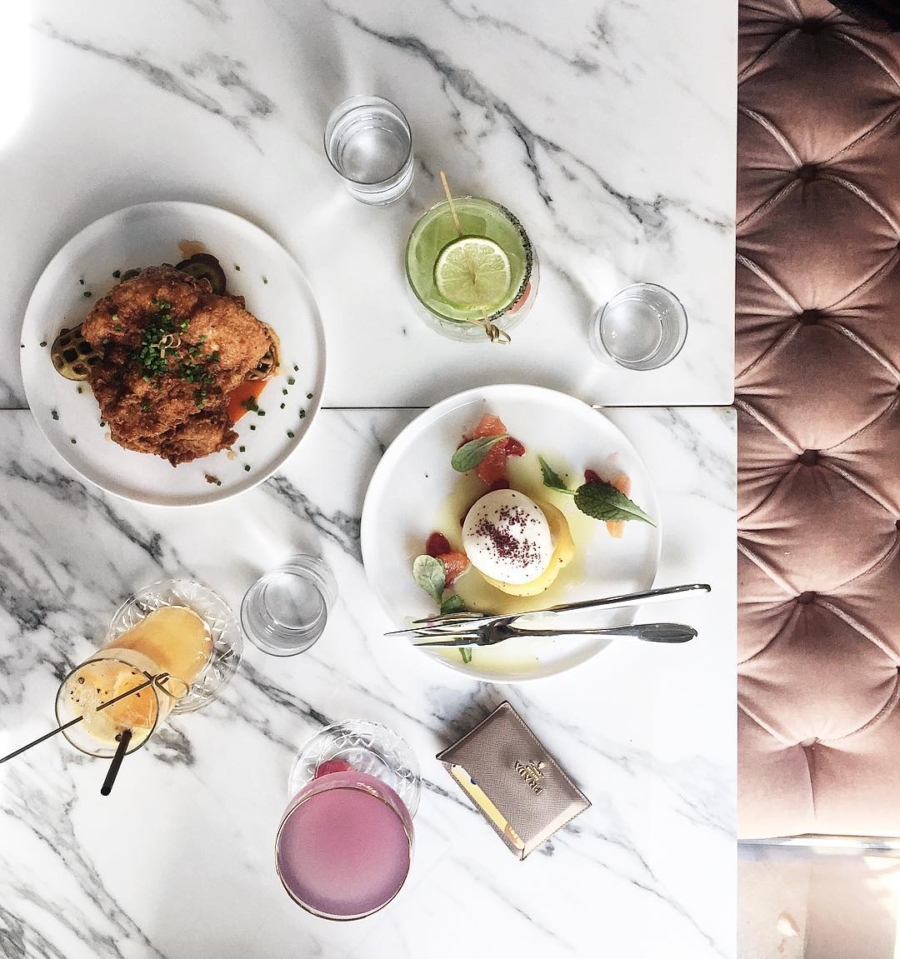 Photo by @forevervanny
With velveteen seats and cupcakes, gorgeous cocktails, and outstanding dishes, While We Were Young is not just a brunch place, it's an experience. Each item on the menu is Instagram ready and cocktails have their own savvy names. Bring your a-game garments to match the trendiness that is While We Were Young.
…
Loosie Rouge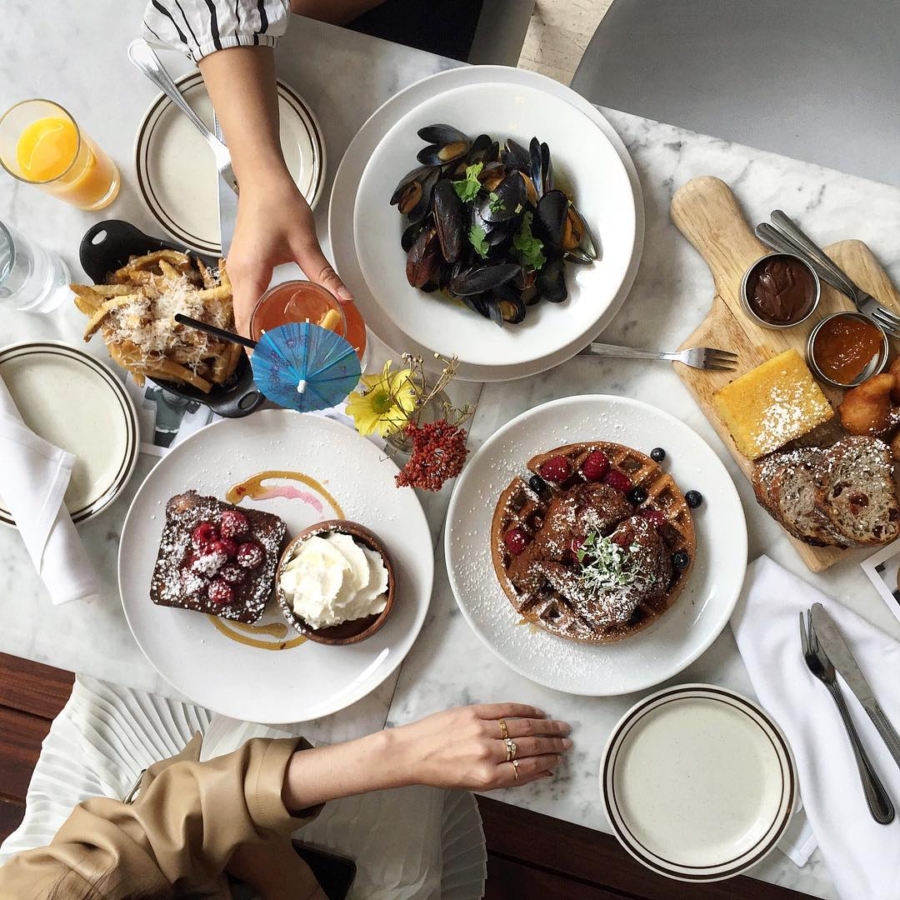 Photo by @eatingwithminnie
Want brunch with a Southern spin, then Loosie Rouge is for you. Not only do they have a solid menu, but the décor is eclectically bizarre, a perfect setting for a handful of Instagram snaps.  Loosie Rouge hosts music events, too, so there are food, fun, and festivities for everyone.  Put on an assortment of pieces and go wild.  
…
I hope that you guys found this post helpful to find a brunch spot for this upcoming weekend. If you're coming to New York soon, then I hope you'll make time to check any of these spots out. Still looking for more brunch inspirations? Check out this post on what to wear to brunch — "Easy Brunch Outfits for Anyone".
…

…