I
feel like I have been awaiting this moment all year long – it's finally spring! There's so much to look forward to from backyard BBQs to
relaxing vacations
, not to mention brighter clothing options. If you guys follow me on Instagram, I'm sure you've already caught a hold of my bright spring vibes, which I want to pass along to you too! Below, I've broken down some of my favorite looks from Instagram according to the colors for spring that I'm most excited about. Hope these outfits inspire you to be a little bolder this season.
…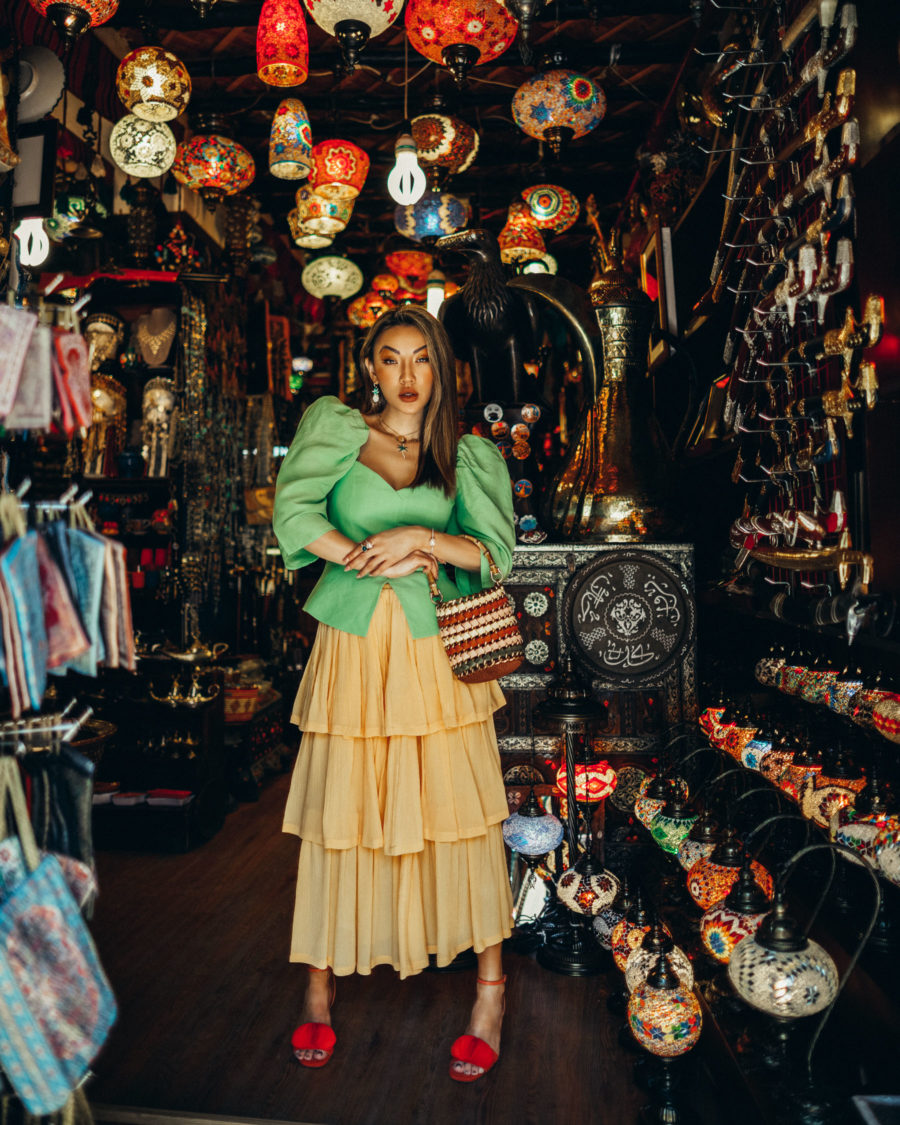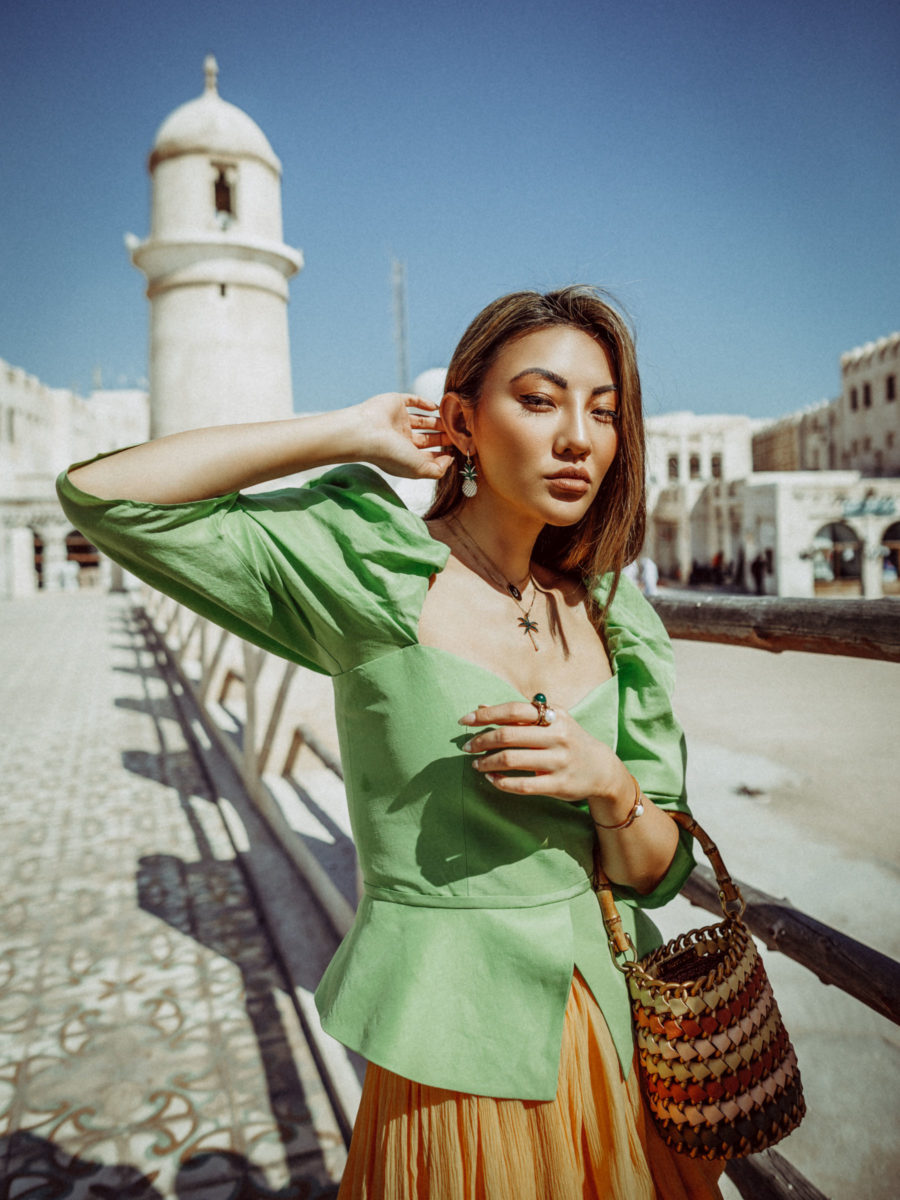 Green Alert
Green has been one of my go-to colors forever now, so I'm definitely excited it's been trending hard on Instagram. I find all shades of green so alluring and beautiful, but if you're just diving into color, go for a softer, muted tone that's easier to style with neutrals.
You can then slowly transition to bolder combinations like green and yellow or green and orange once you feel more comfortable.
…

…
Green Blouse Similar | Maryam Nassir Zadeh Skirt Similar | Mercedes Castillo Heels | APM Monaco Jewelry | Tambonita Woven Bag Similar
…
Beige Aesthetic
Ba&sh Coat Similar & Affordable | Leopard Top Similar | AG Jeans | Isabel Marant Boots | Leather Gloves Similar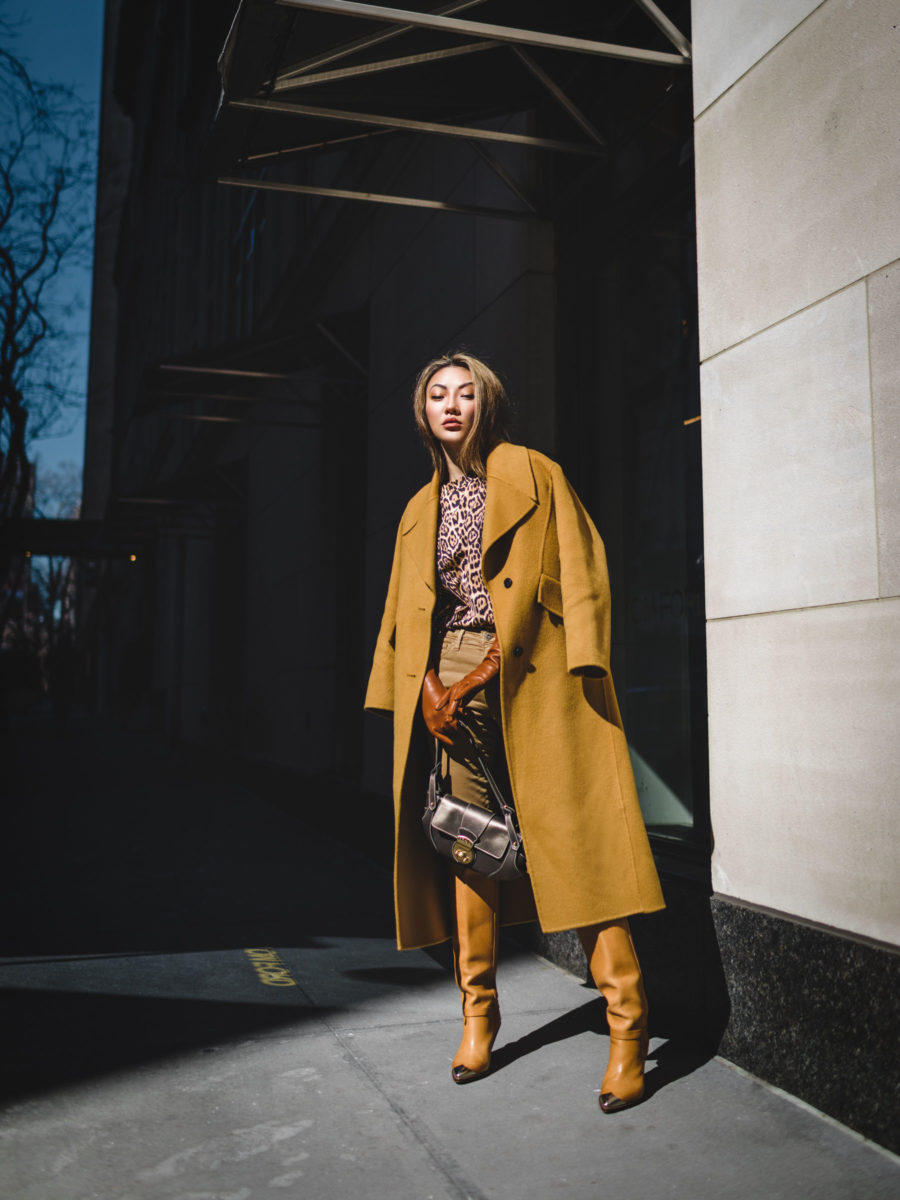 Probably the easiest colors to have on your radar is beige – and ALL shades of it to be exact. Anything in the realms of camel, tan, honey, and brown will be major this season. Though I admit that it's been strange for me to see something so subtle on the rise, I'm actually utterly obsessed with the comforting, understated tones. A tonal beige look this season commands as much attention as neon green and pink paired together.
…

…
When Life Gives You Lemons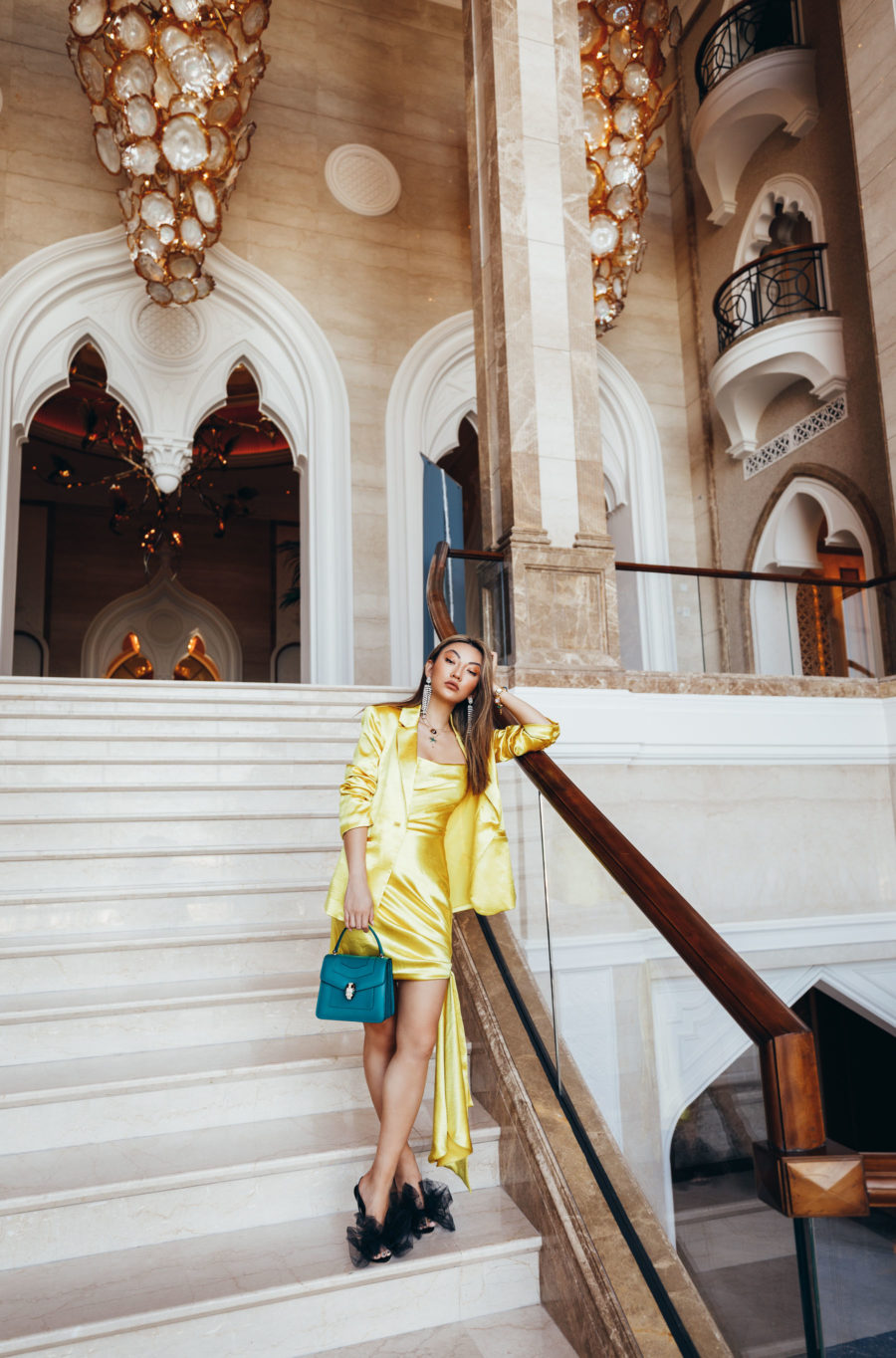 Cinq a Sept Blazer | Cinq a Sept Dress | Marco de Vincenzo Heels | Crystal Drop Earrings Similar | Bulgari Bag Similar
Right along with green, I have always been a fan of yellow. It's not only flattering against my warmer complexion, but always gets me in the mood for toasty temps. And if you were thrilled to see that super saturated colors were in for spring, then it's likely that yellow has already been on your radar. My favorite way to wear it? Grab a mini dress and pair it with funky, bold accessories.
…

…
I've Got the Blues
I'm not your usual pastels for spring type of girl, but I've been wearing more blue as of late. Break away from typical cliches by sticking to patterns and unusual color combinations (like periwinkle and red) and layer on a ton of jewelry.
…

…
Maggie Marilyn Dress | Loewe Puzzle Bag via Monnier Freres (gently used styles here) | APM Monaco Jewelry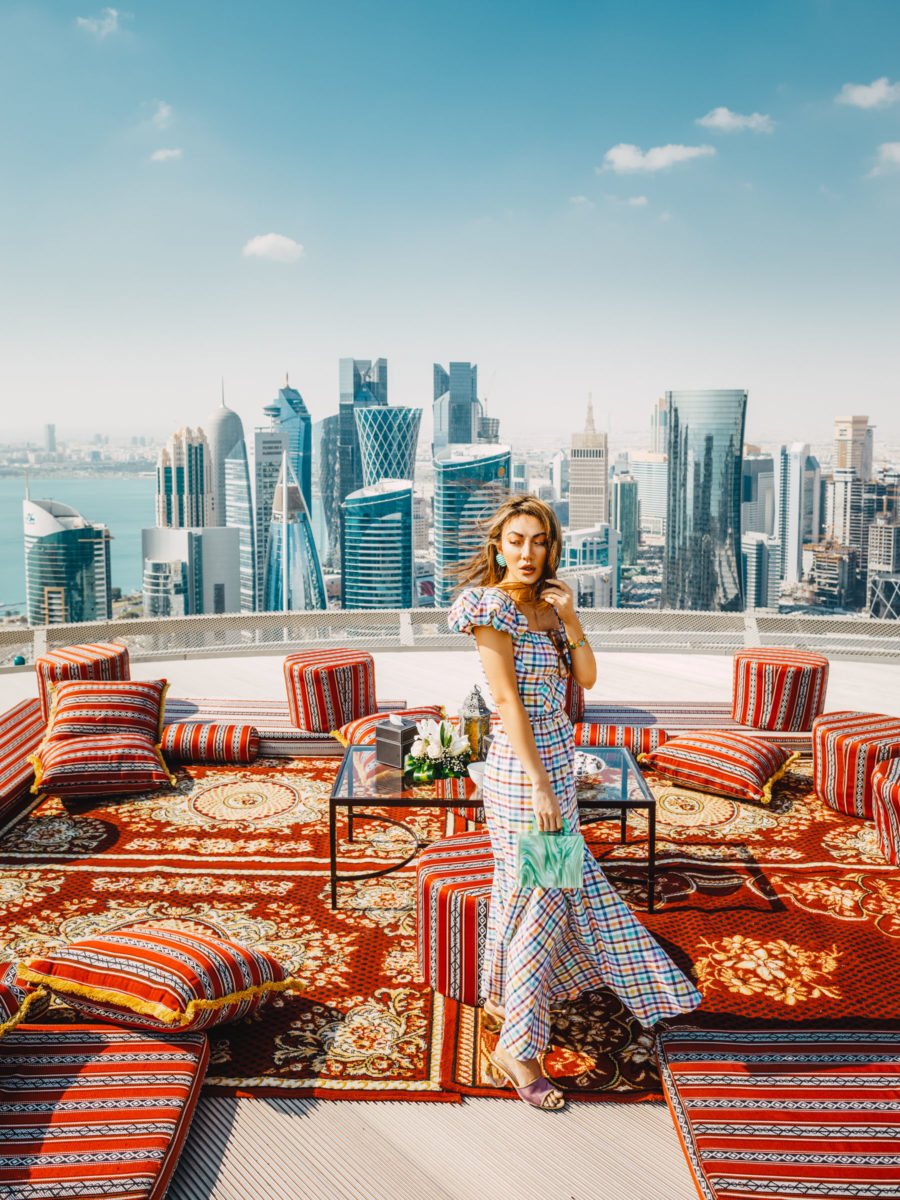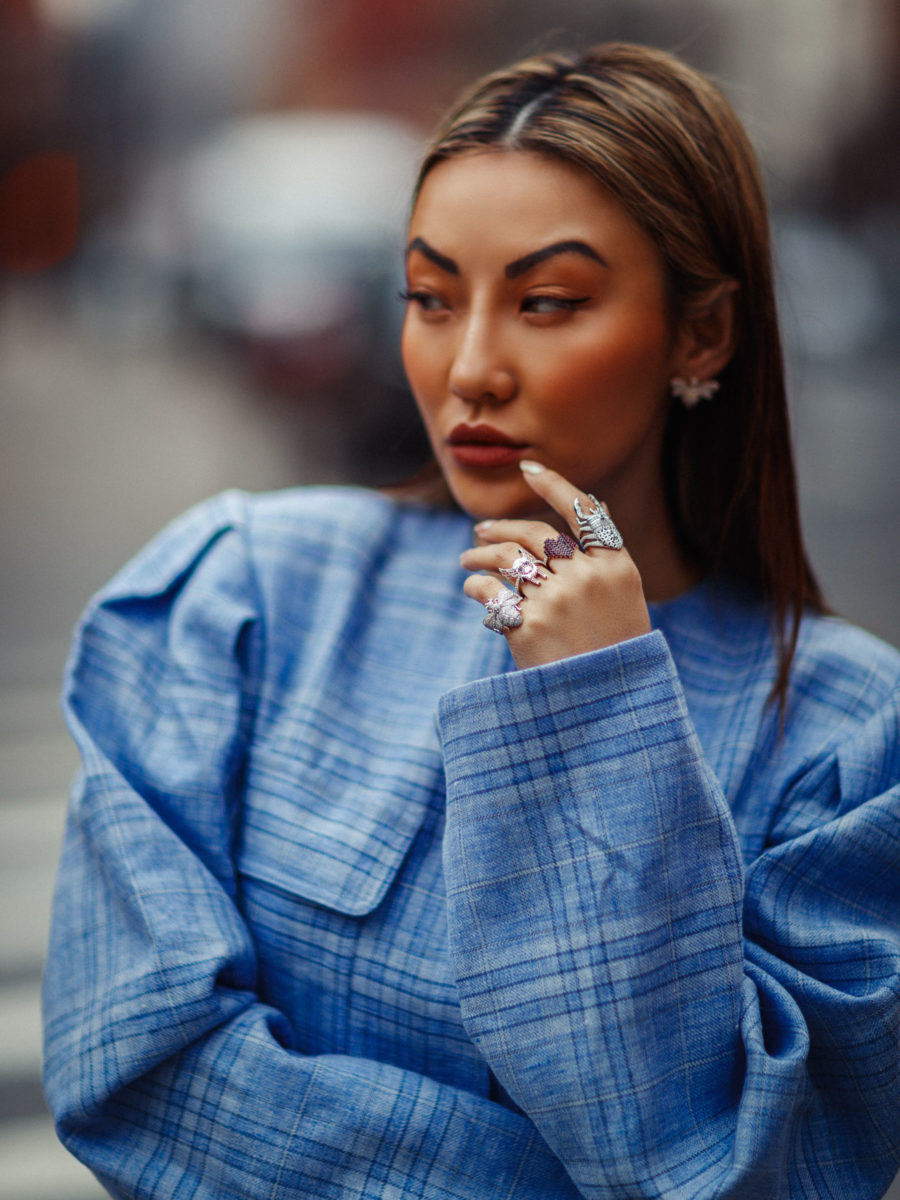 Kiss the Rainbow
Can't decide on just one color? Go for all of them via plaid. I'm loving how this season's plaids have a bit of a vintage cool factor going on. With  details like puff sleeves and belted waists, it only deepens the effect. Some of my favorite plaid dresses can be found here and here.
…

…
Petersyn Dress Similar (ON SALE!) | Mules Similar | Green Marble Bag Similar | Earrings Similar
…
White Hot
Grace Chen Couture Dress (Similar) | Marco de Vincenzo Heels | Crystal Drop Earrings Similar | Hermes Clutch Similar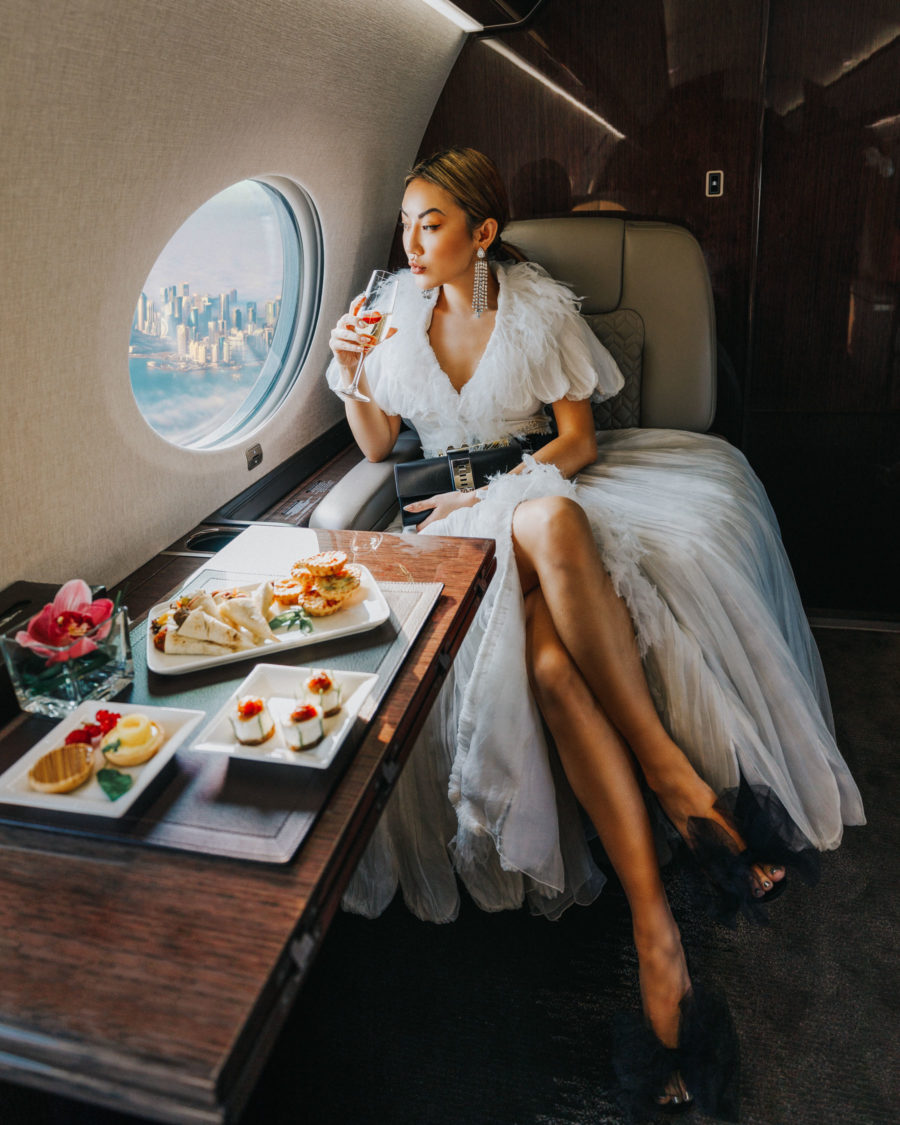 I'm all about making minimal trends maximal, especially when it comes to spring staples like the color white… Above, I wore a stunning a white tulle and ruffle dress and paired it with these oversized tulle bow heels. I won't deny this was me being a little extra but life's too short to lay low all the time.
…

…
Did I miss out on any of your favorite colors? Let me know in the comments!