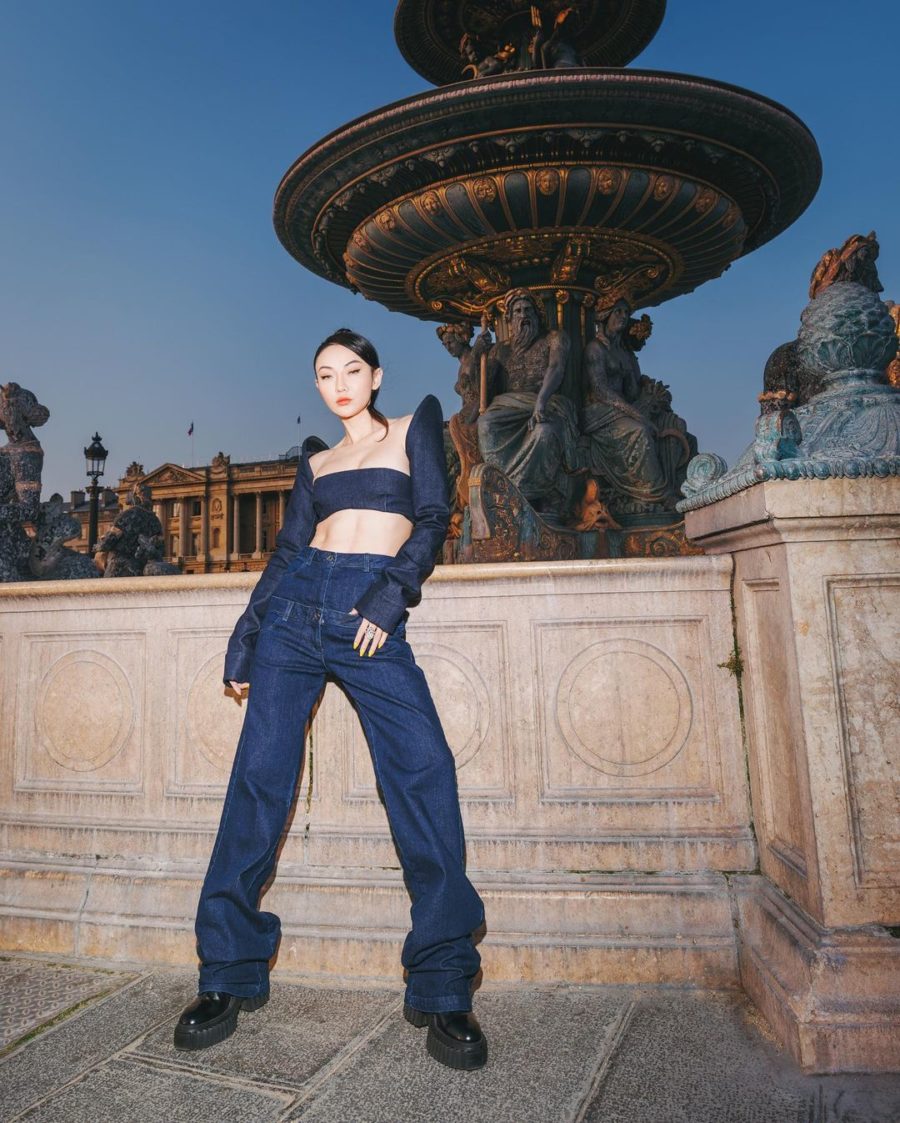 Denim Bralette Similar | Double Waistband Jeans Similar | AGL Boots Similar
P
latform shoes have been taking the fashion world by storm. Not only have they been present in multiple shows all throughout London, New York, Paris, and
Milan for Fashion Week
but they have been a hit favorite amongst the Gen Z crowd for quite some time now. Arguably the "It" shoe of the year, the platform is not for the faint of heart. It is meant to be worn as a statement accessory – one that gives the wearer a lot of height and authority too. Platform shoes have won over my heart lately because the chunky sole makes them much easier to stomp around in than a standard stiletto, which means you can wear them for hours at a time. Not quite sure how to tackle this large and in-charge shoe? Have no fear. Here is how to wear platform shoes the modern way.
…

…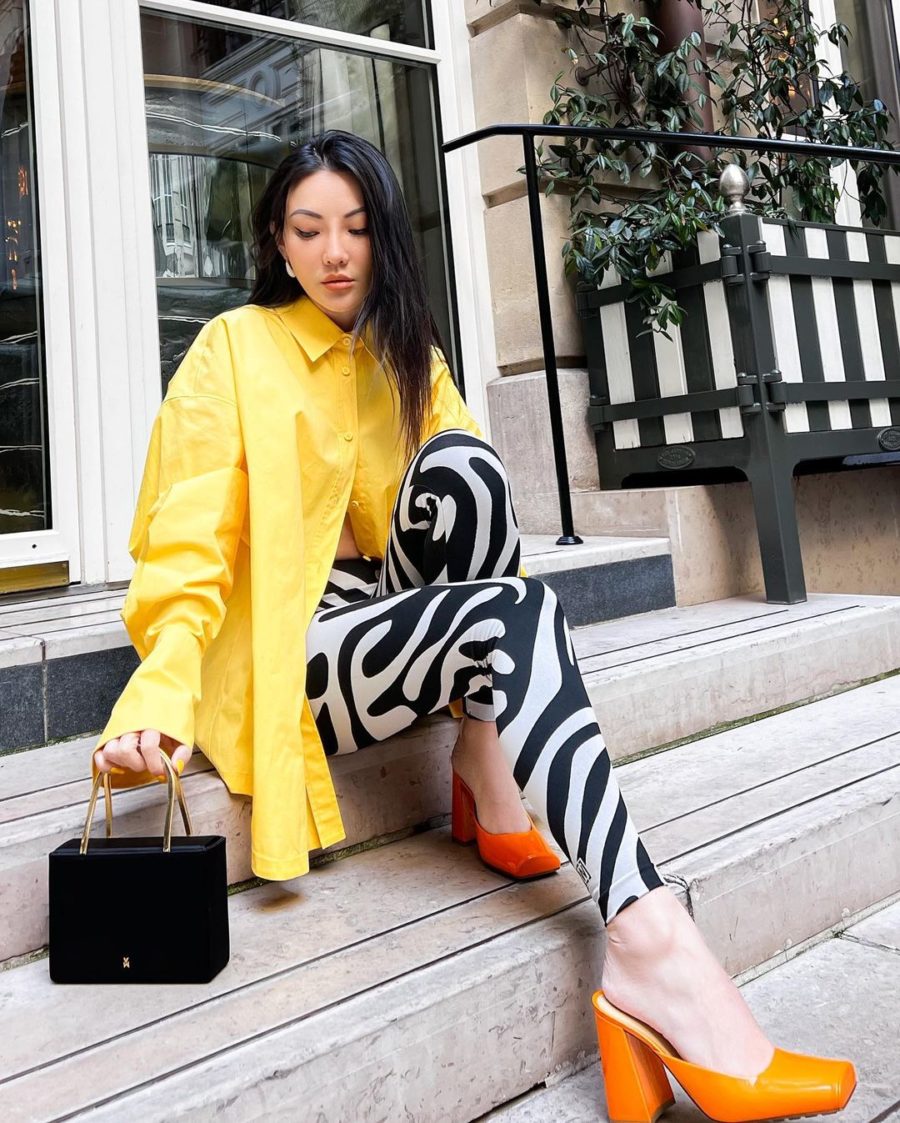 Punch Up the Color
One way to integrate the platform shoe into your wardrobe is by pairing them with an equally prominent trend. As mentioned previously, bright colors will be one of the biggest clothing trends of spring and summer. Fun, bold hues that subconsciously fill the wearer with spunk and joy add a certain air of innocence back into fashion. This season, try out the saturated color trend via a pair of sky high platform shoes. Not only will they pack a punch into any look but it also has a hint of that Y2K aesthetic that is also right on-trend.
…

…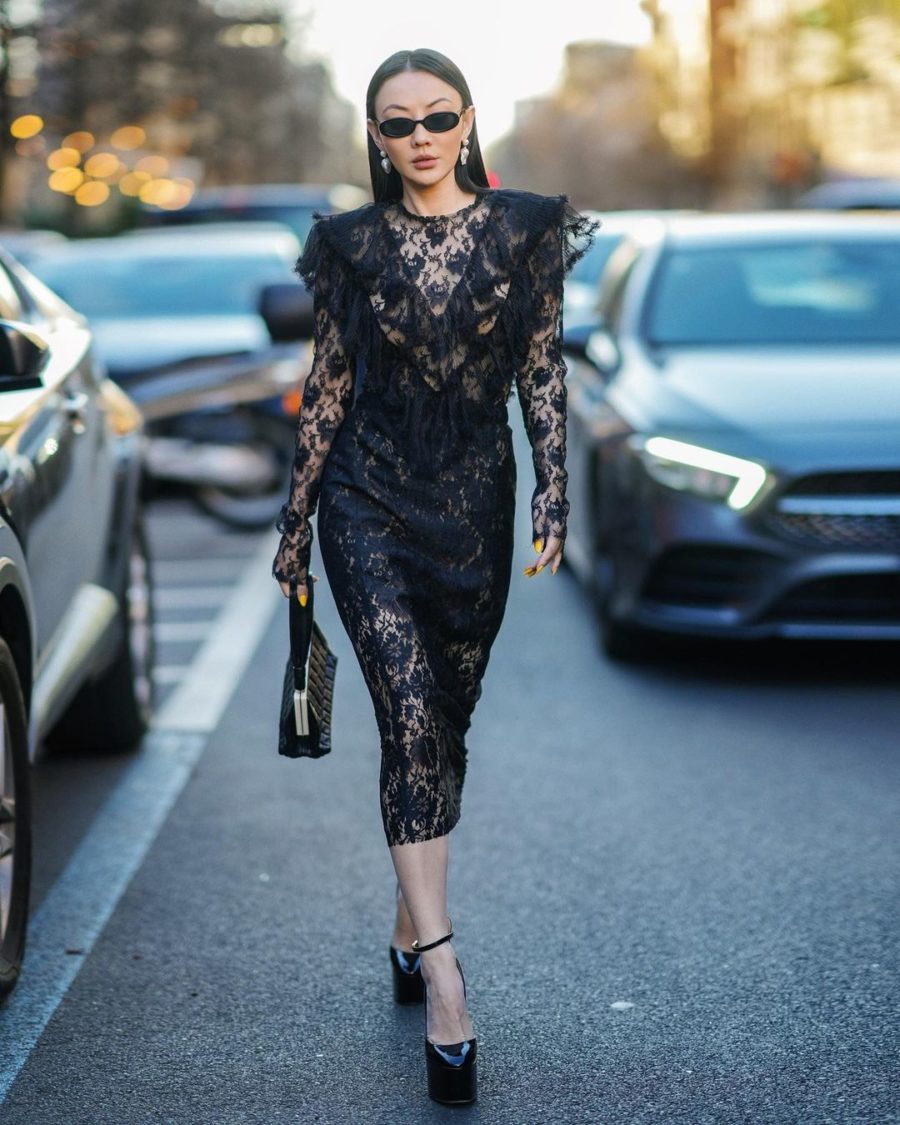 Photo via @edward.berthelot
Make It Edgy
There is no denying that platform heels naturally skirt along the edgy path so you can also choose to play up this vibe when rocking them this season. In Milan, I decided to turn fully to the dark side and opt for an all black outfit with the platforms being the accessory that brought the whole look together. A daring LBD is an easy way to get into the darker, moodier groove. If you are looking for a slightly more sultry, nighttime look, this would be a great opportunity to pull in the sheer trend. This vampy look has definitely been one of my go-to ways to create a modern outfit with platforms.
…

…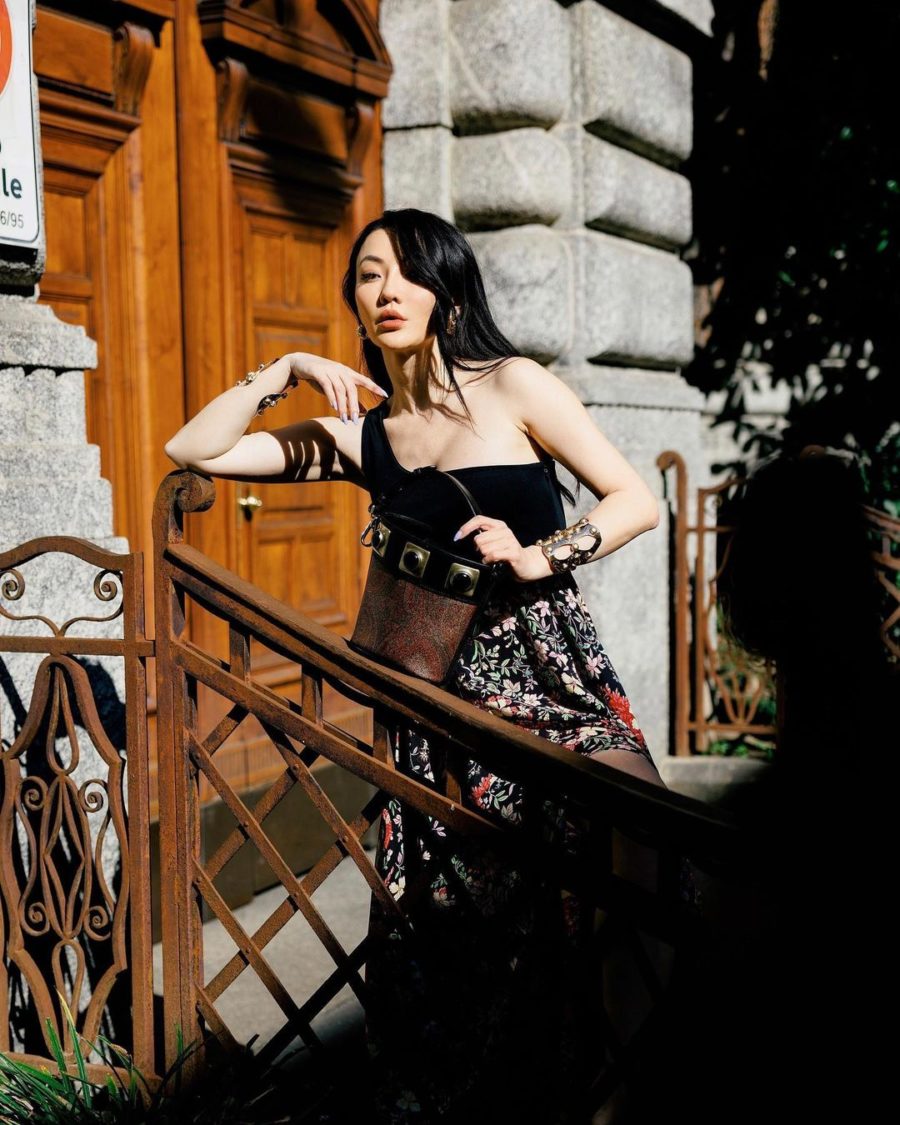 Photo via @wuyang0411
The Feminine Approach
If the latter is not your vibe, no need to worry. Here to prove that platforms can work with almost any style, I present a softer, more feminine approach. What says dainty more than a floral maxi skirt? A sweeping dress or skirt acts as a stellar contrast between the bold and commanding platform heel. In this case, I opted for a pair of black shoes but to channel the feminine vibes even further, you can easily swap for a platform heel in a lighter pastel or a pair with delicate adornments such as a bow.
…

…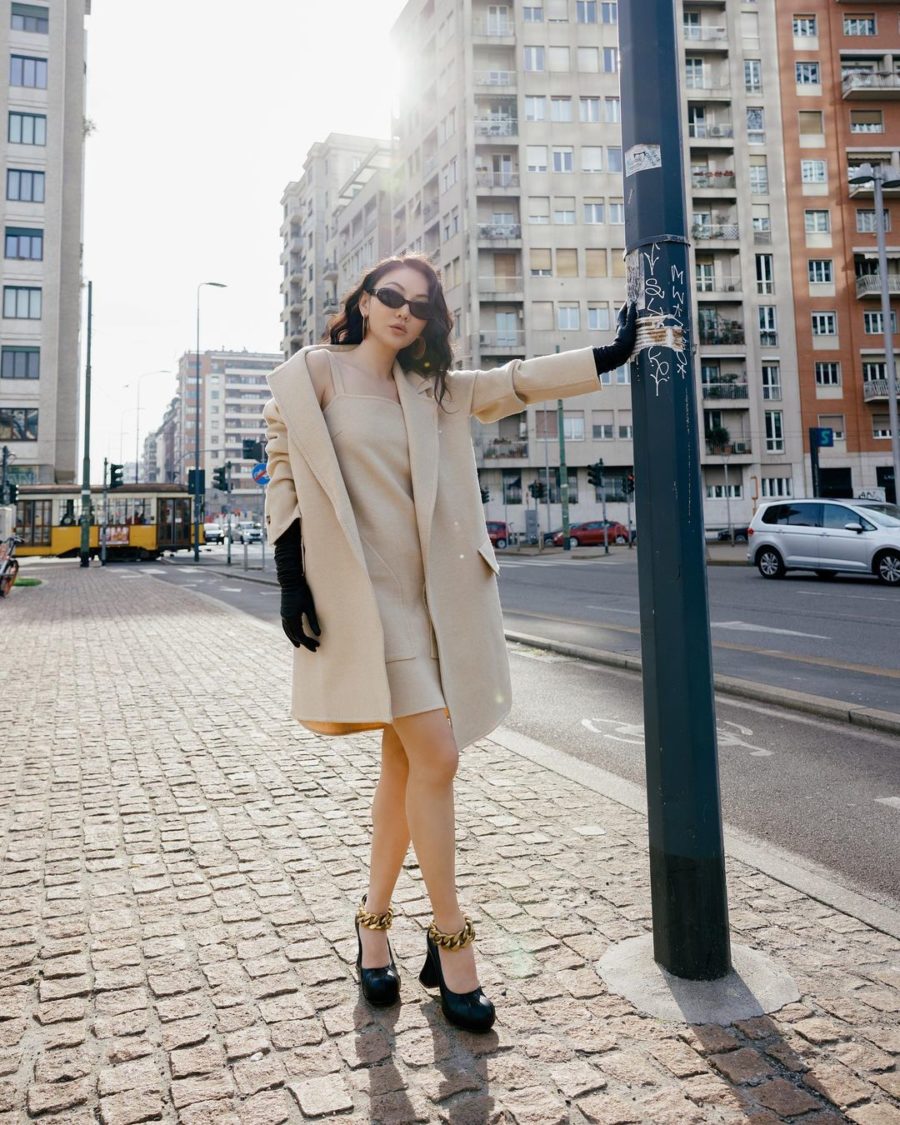 Photo via @wuyang0411
New Neutrals
I know I mentioned bold colors were a big trend for the upcoming spring and summer season, but simultaneously there is also quite a growing emphasis on contemporary neutrals. For an effortlessly chic look that revolves around the platform shoe trend, use the power of the shoe to take your classic neutral fit to new heights. Anything from a beige shift dress to an ecru suit to a white shirt dress would be further elevated with the introduction of these thick soled beauties.
…

…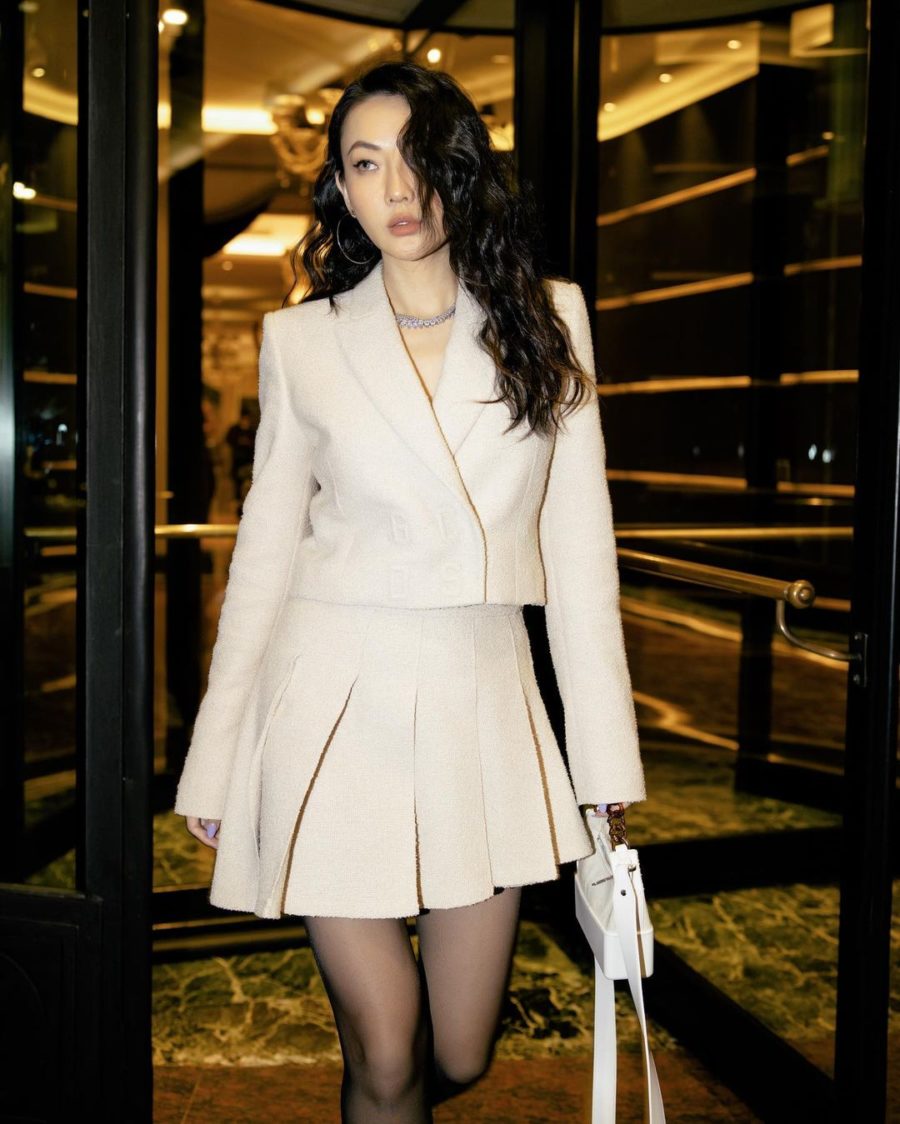 Photo via @wuyang0411
Micro Mini Skirt
For the ultimate leg elongating combination, incorporate both the micro mini skirt trend and the platform into one look. The result is explosive and you will undoubtedly have what appears to be legs for days. This larger than life shoe is the perfect accompaniment for a youthful mini skirt and pays homage to the early 2000s. If you are hesitant on showing too much skin, you are in luck because platforms also happen to work exceptionally well with tights too!
…

…
Which style did you like best and how are you going to wear your platform shoes?