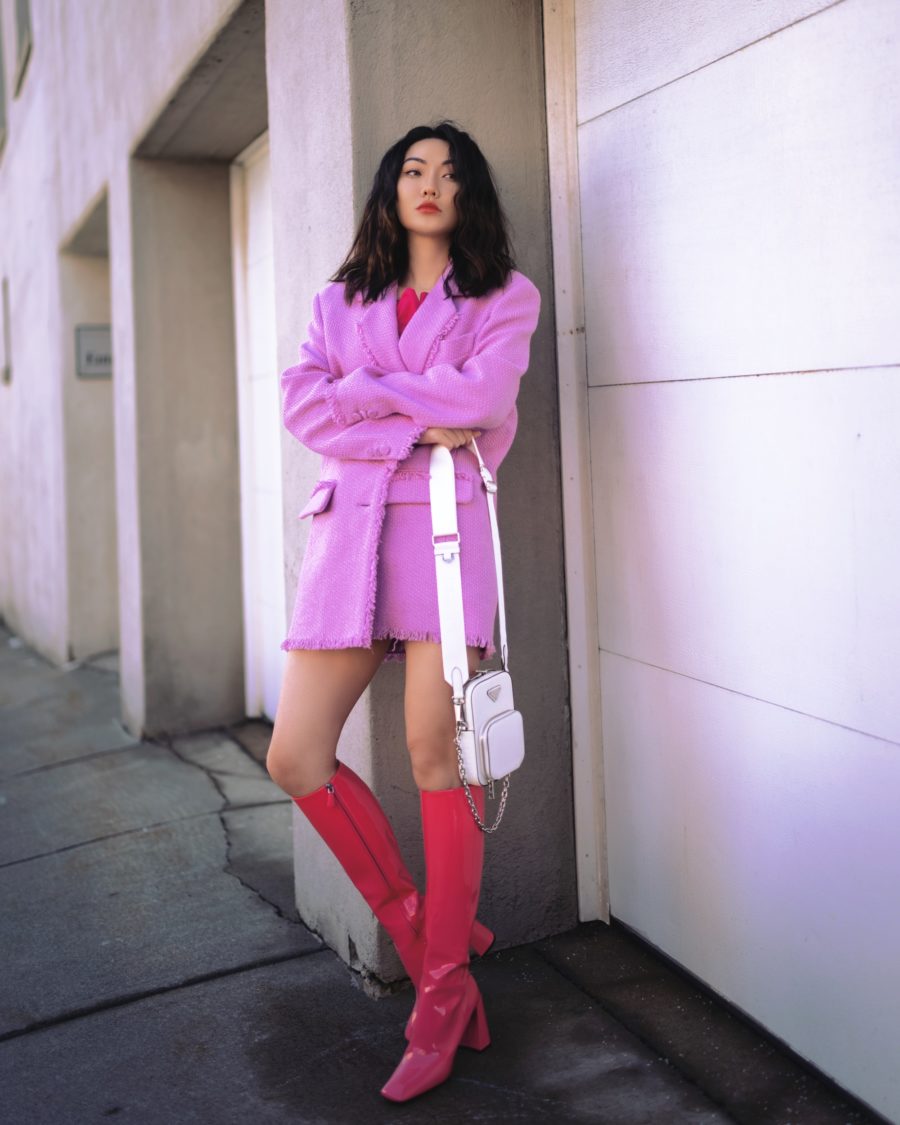 MSGM Fringe Blazer |Fuschia Crop Top Similar | MSGM Shorts Similar | Prada Patent Boots Similar | Prada Mini Bag
P
astels and springtime go hand-in-hand thanks to the fresh blooms and warm sunshine. This year, there is a large focus on a particular pastel shade – lavender. I absolutely adore this soft, demure purple color since you can incorporate it into your everyday looks. Whether you are keen on wearing lavender from head-to-toe or just wanting a hint of that pop piece of purple to mix and match with items in your closet, I think we all can agree that lavender should be on our radar. I put together a few of my favorite lavender looks to give you some
style ideas
on how to wear lavender this spring!
…

…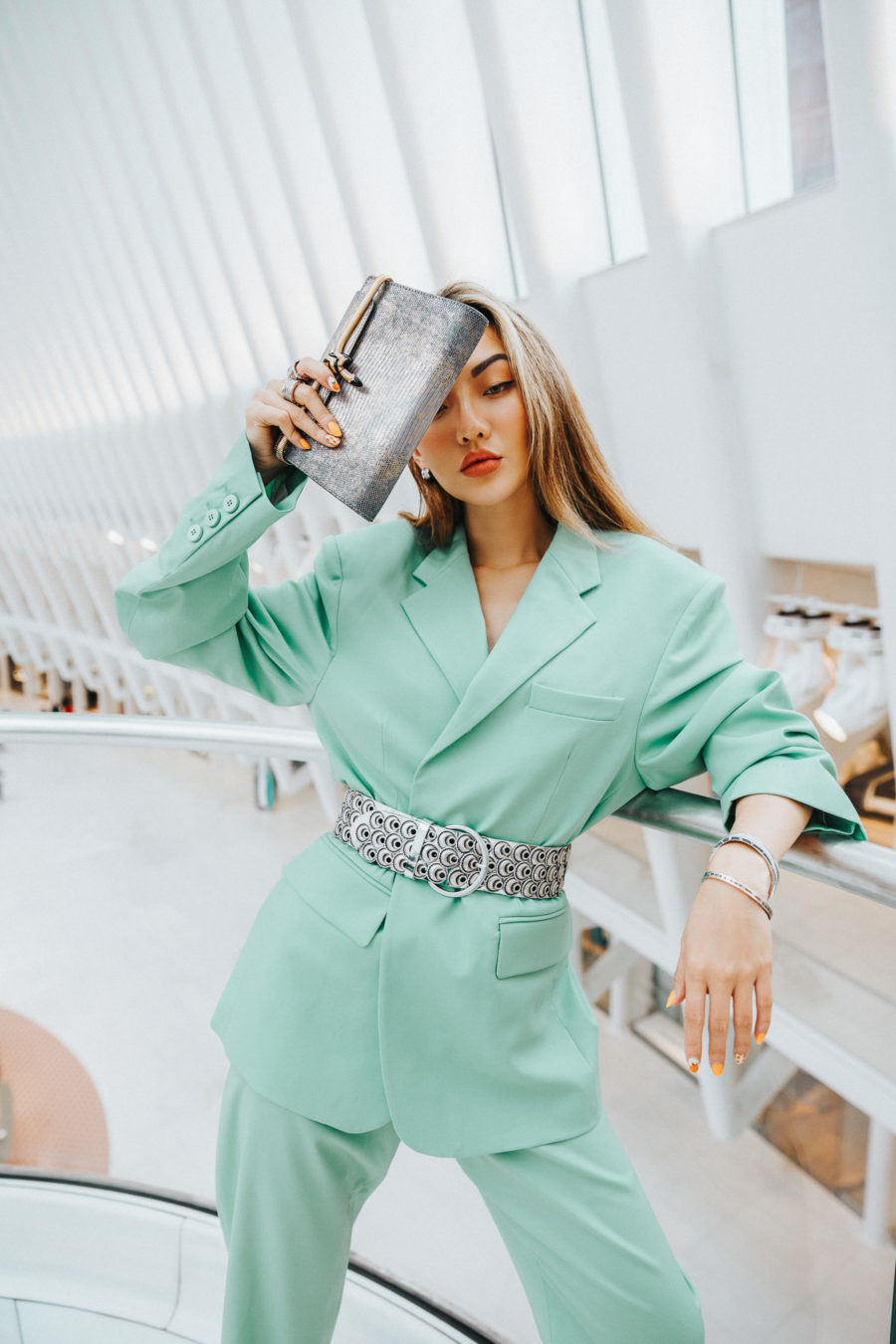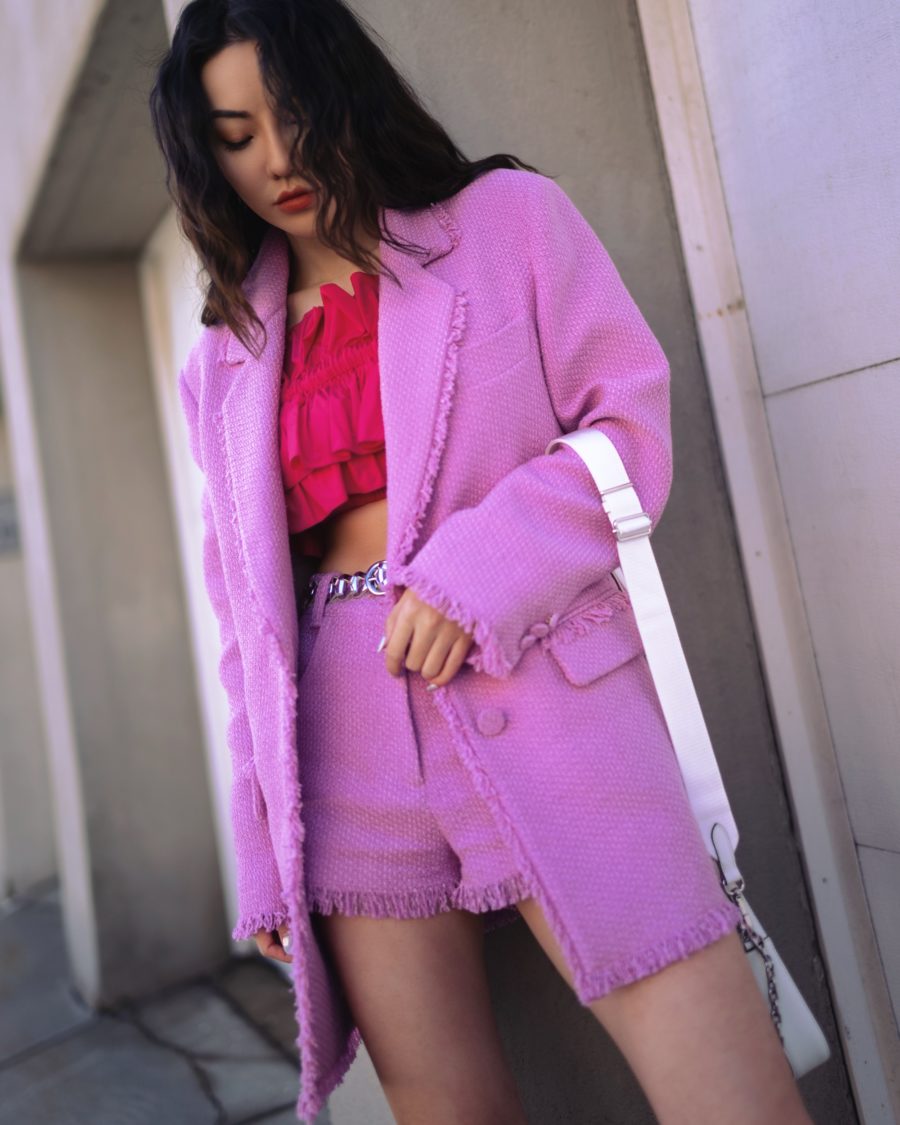 Matching Set
When going after a new trend, I always suggest shopping for matching sets when possible because it does not require you to spin your wheels on how to style
something new. A coordinating top, or in this case – jacket, and a matching bottom ensures you have a killer outfit every time. Lavender is a pretty standout color by itself but there are actually a plethora of color combinations that would complement this pastel shade beautifully. In this outfit, I styled this lavender tweed set with another pop color, fuschia, for a fun and bright spring transitional look. I kept the two colors color-blocked to create dimension and interest!
…

…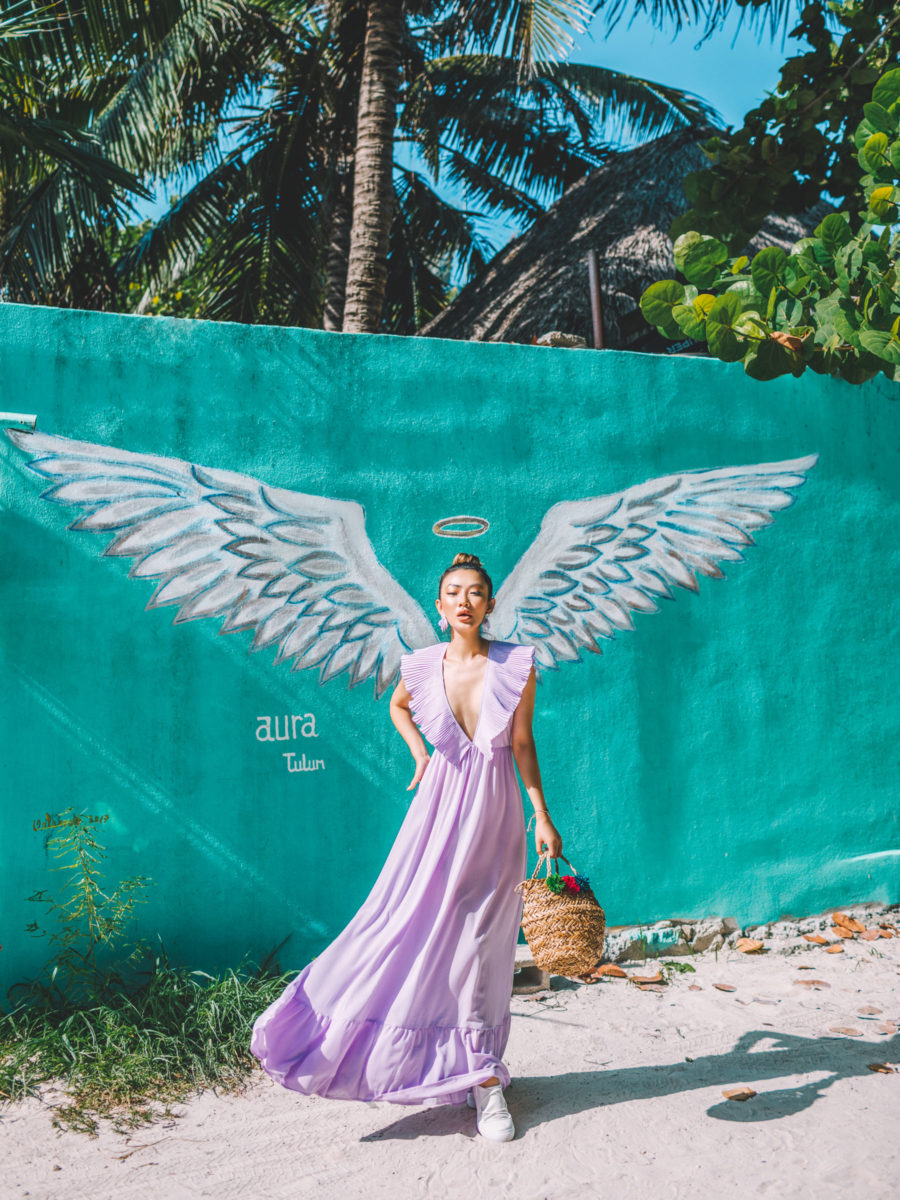 Voluminous Detailing
This spring season, voluminous and textured dresses and tops will be highlighted over and over again. It only makes sense as details like puff and balloon sleeves continue to take off. Additionally, things like ruffled textures and large skirts will make your heart swoon with romantic desire this season. I think this feminine trend suits the color lavender perfectly so be on the lookout for pastel purple dresses, skirts and tops to add your collection.
…

…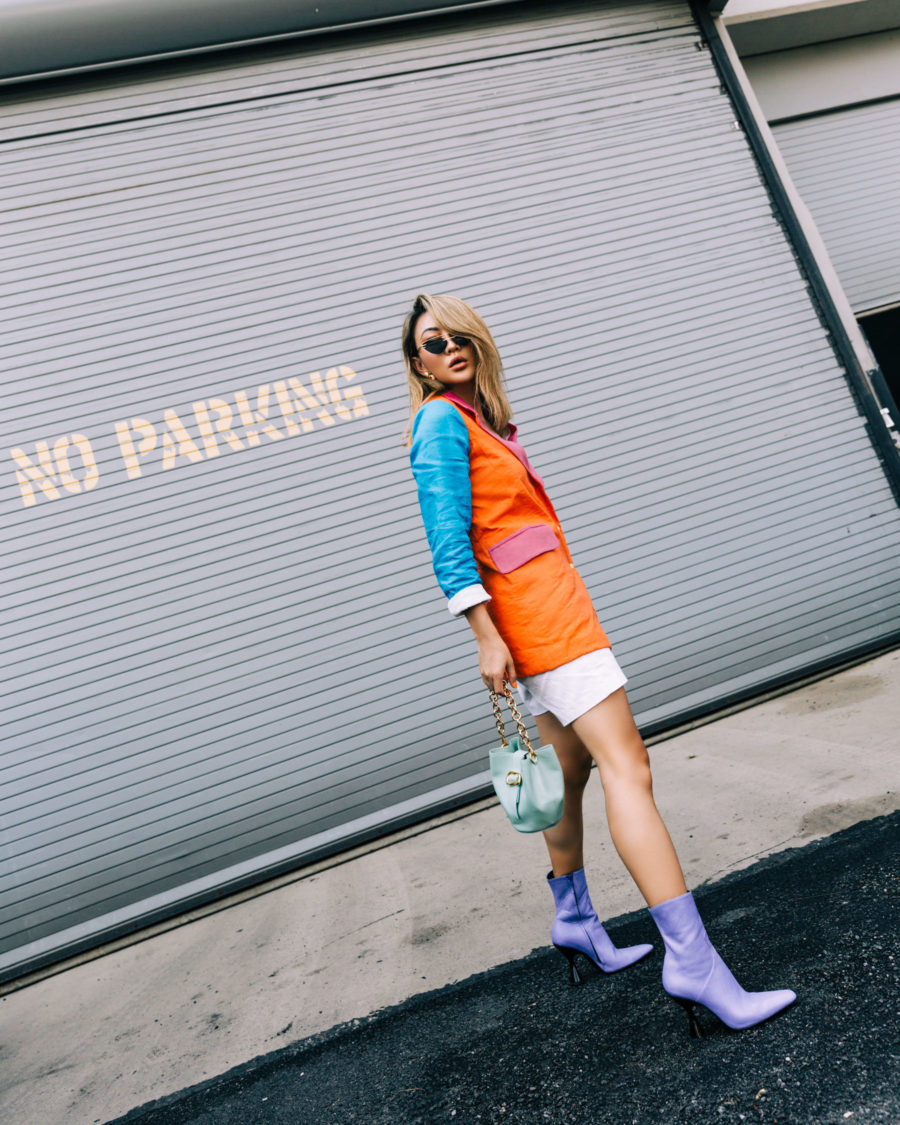 Footwear
One of the easiest ways to incorporate a new shade into your closet is through accessorizing. Personally, I have been absolutely adoring lavender footwear because it adds such an unexpected splash of color to any look. You could choose to highlight the shoes by opting for an all-neutral outfit so the lavender heels or boots stand out. Or you could blend them in more by styling with other pop colors or by even going after a monochromatic lavender look! Whatever it may be, I believe you will have no buyer's remorse if you choose to 'add-to-cart' some lander footwear today!
…

…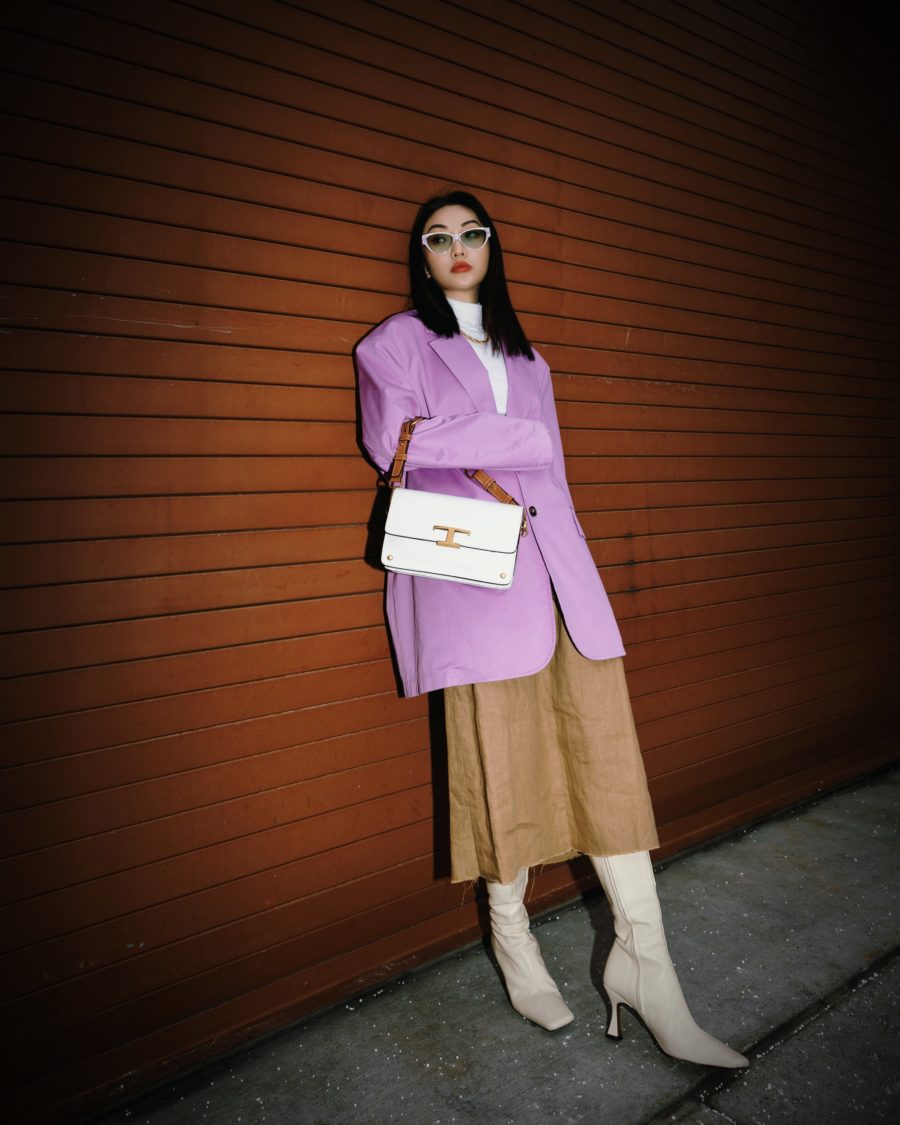 Outerwear
At this point, I might own a blazer in every single color under the sun and of course, lavender is certainly not an exception! For this transitional look, I truly felt like I was a channeling a taro milk tea with my intentional mix of purple and brown. I styled this oversized lavender blazer over a midi skirt and accessorized with ivory sunglasses, boots and handbag. However, I could also see this blazer styled down and paired with some no-fuss denim. Investing in an oversized outerwear option in lavender is perfect for those who love layering. You'd be surprised at many outfit combinations you can make with a colored jacket!
…

…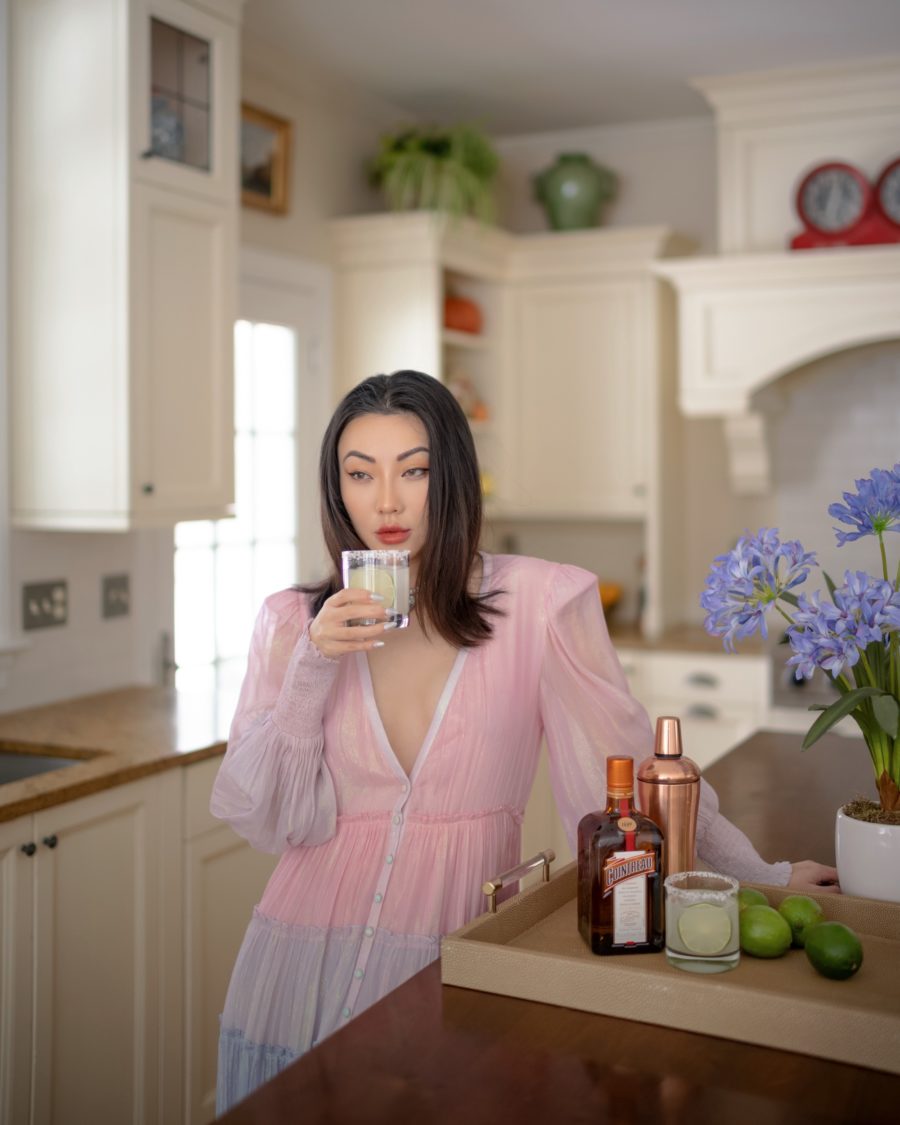 Dress
Aside from accessorizing, one of the other easiest ways to wear a new color is to simply try it out in one signature piece. Dresses are wondrous because they are both equal parts comfortable and stylish! A flowy, floor-length maxi dress in lavender is sweet and romantic. It's perfect for a brunch date or day out with the girls. For a more sophisticated look, opt for simple a-line or wrap silhouettes in this trendy pastel purple shade.
…

…
How do you plan to wear lavender in spring 2021?