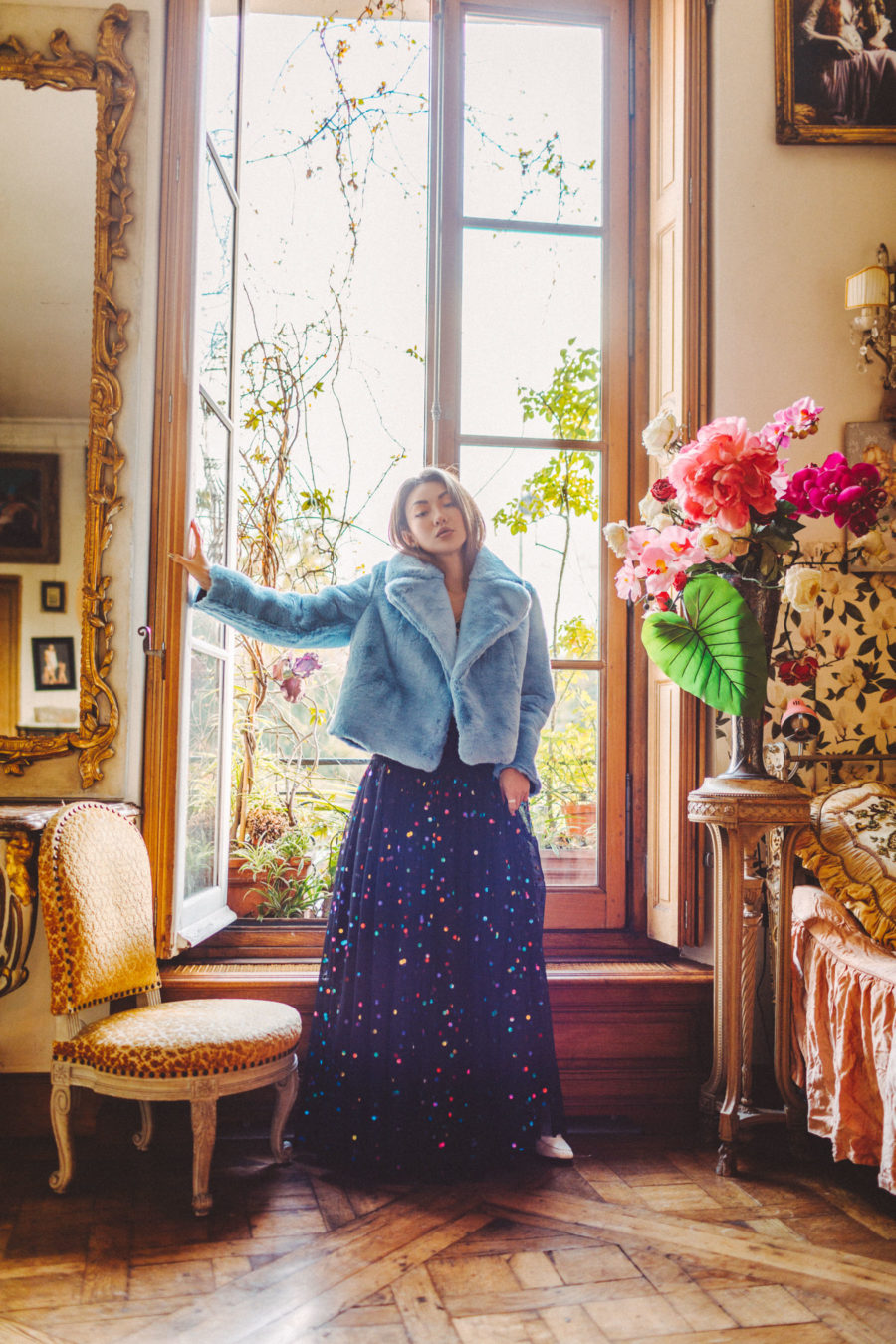 DVF Faux Fur Jacket (ON SALE! Affordable here) | Staud Tulle Dress (Similar & Affordable) | Havva Booties
G
etting tired of wearing the same old winter clothes? Well, there's no need to wait till spring to change it up. You can start looking ahead now! One of my favorite things about
putting outfits together
is finding unique and creative ways to style pieces that aren't necessarily "in season". Plus, practicing this skill set lengthens the life of each piece in your wardrobe tenfold. For example, the maxi dress does not have to be limited to just spring and summer. With the right layering devices and accessories, you can wear them anytime. Today, I'll be showing you how to wear maxi dresses in the winter!
…

…
Note that all the tips below apply to maxi skirts too!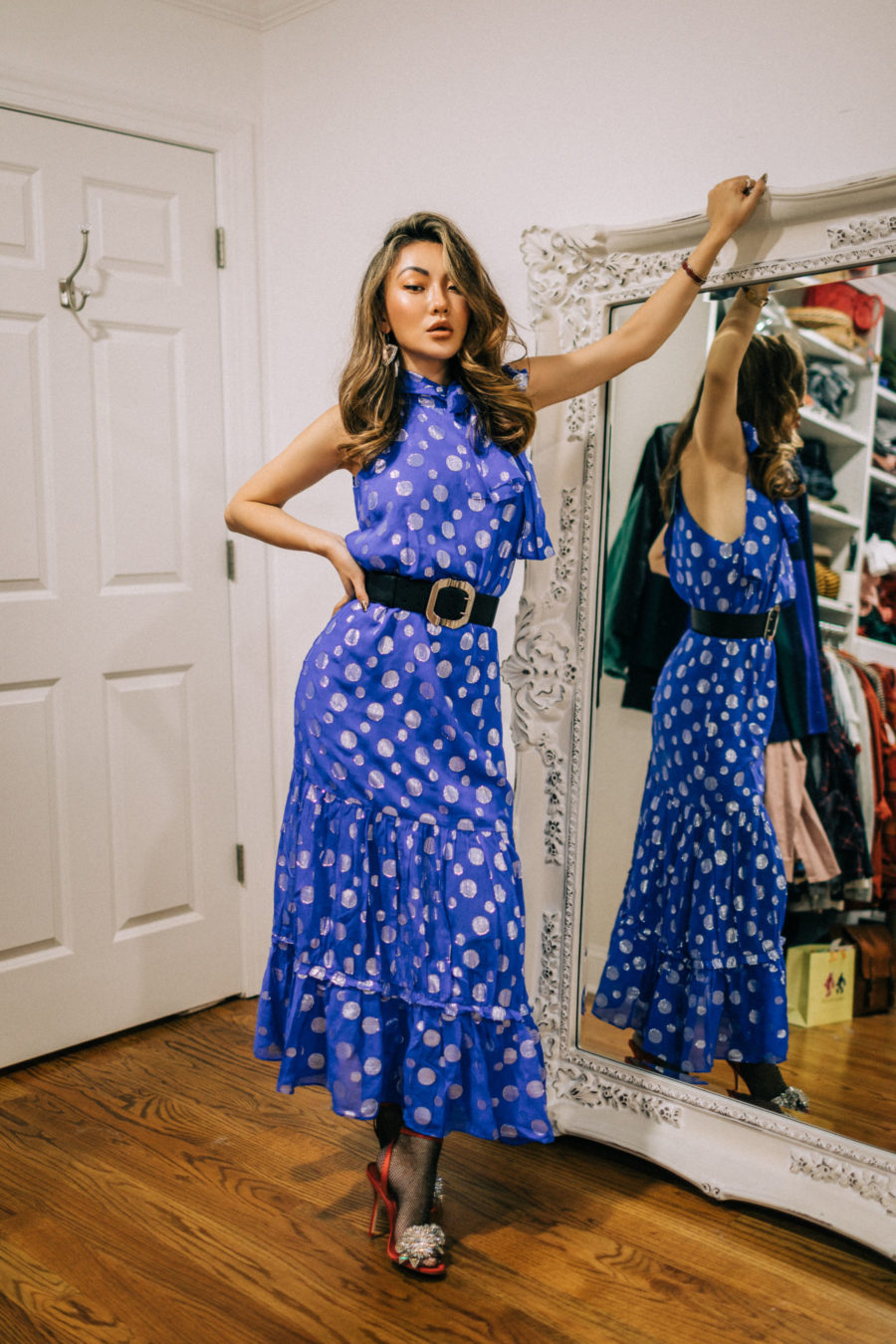 Layer Underneath
One of the easiest ways to adapt your coveted maxi dress to a winter appropriate ensemble is to simply layer a long sleeve underneath. A lightweight turtleneck will look great styled with any dress with a loud print or bold color. In addition, give the other half of your body some coverage by adding leather pants so you can stay warm. You can always do leggings, but these days, I gravitate towards shimmery tights or leather for an unexpected pop.
…

…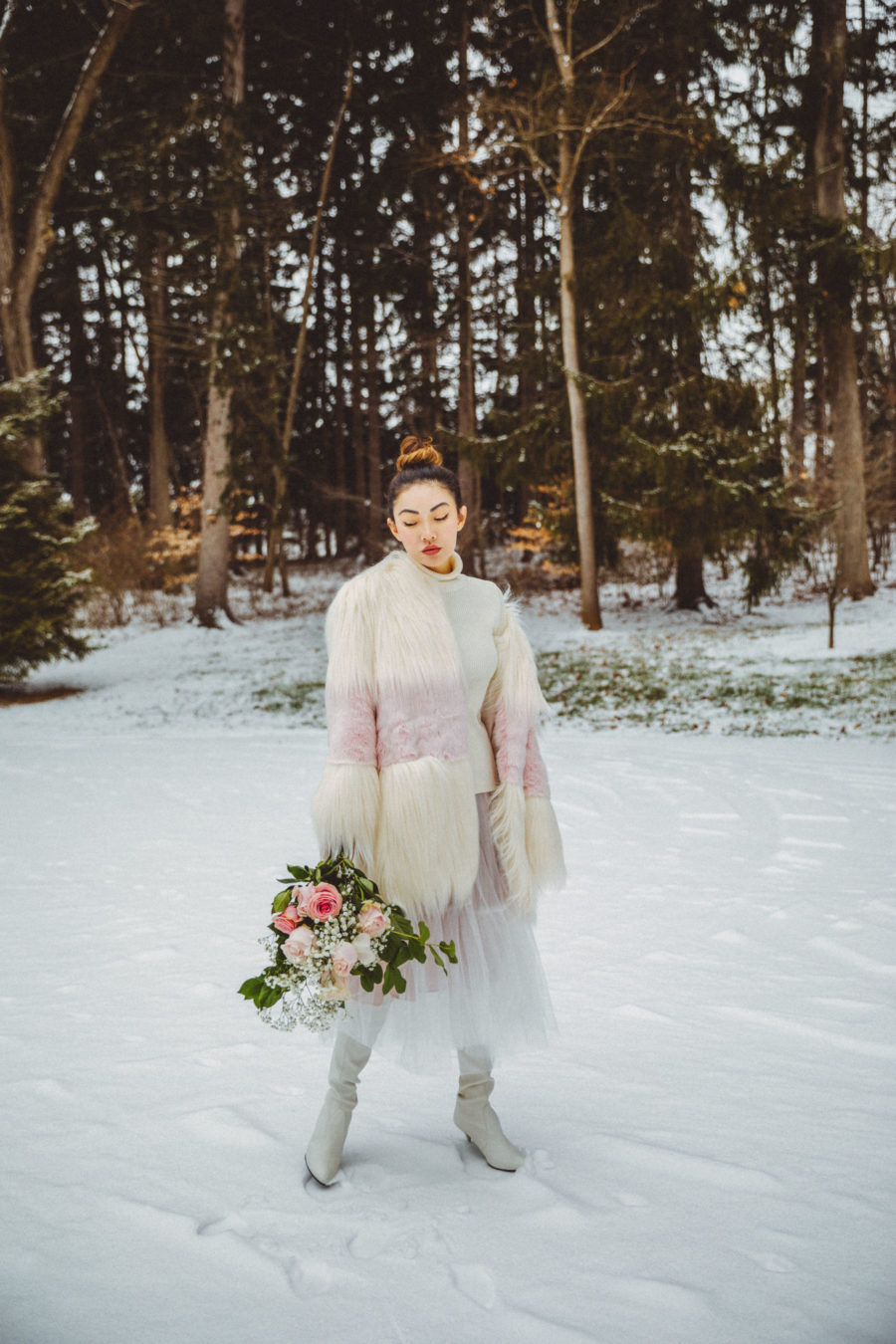 Pair with a Coat
Another way to style a maxi dress during the wintertime is to focus on the outer portion. A coat in a contrasting material makes for a more unique look, while also being practical.
A leather jacket can toughen up any floor length dress with a more summery floral pattern. Or a fur coat can add some luxe and insulation.
…

…
Accessorize
Although this is a no brainer, another way to style a dress in the winter is to make sure you don't skimp out on the accessories. Pair your outfit with your favorite blanket scarf or knit beanie. After all, every layer counts!

…

…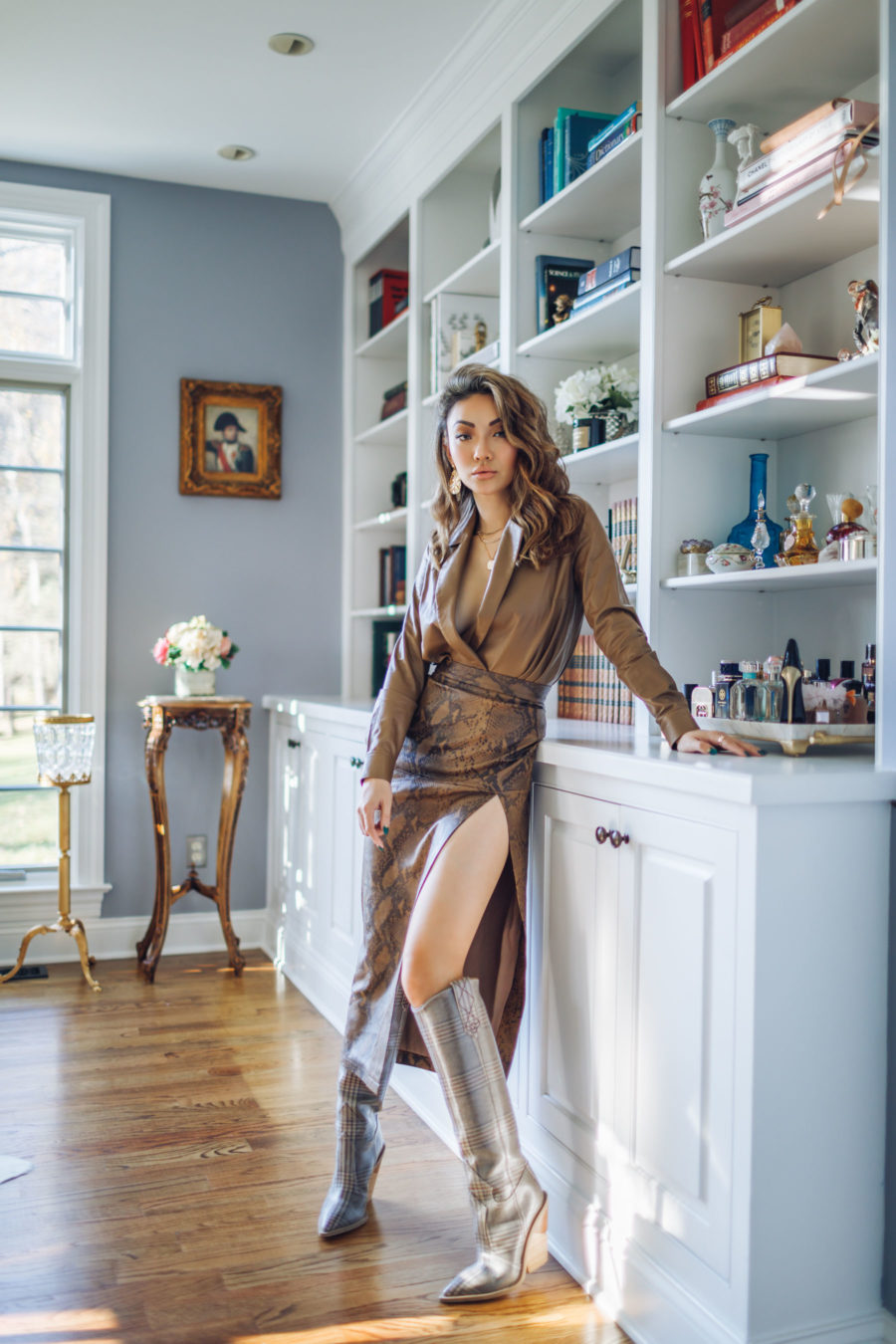 Add Boots
A good pair of boots is the answer to every winter outfit dilemma! When styling a maxi dress for this time period, opt for a pair of boots that'll make your look stand out. For instance, white boots, hiking-inspired boots, or snake embossed styles. If your maxi dress happens to have a leg slit, I highly recommend swapping them out for a pair of knee-high boots.
…

…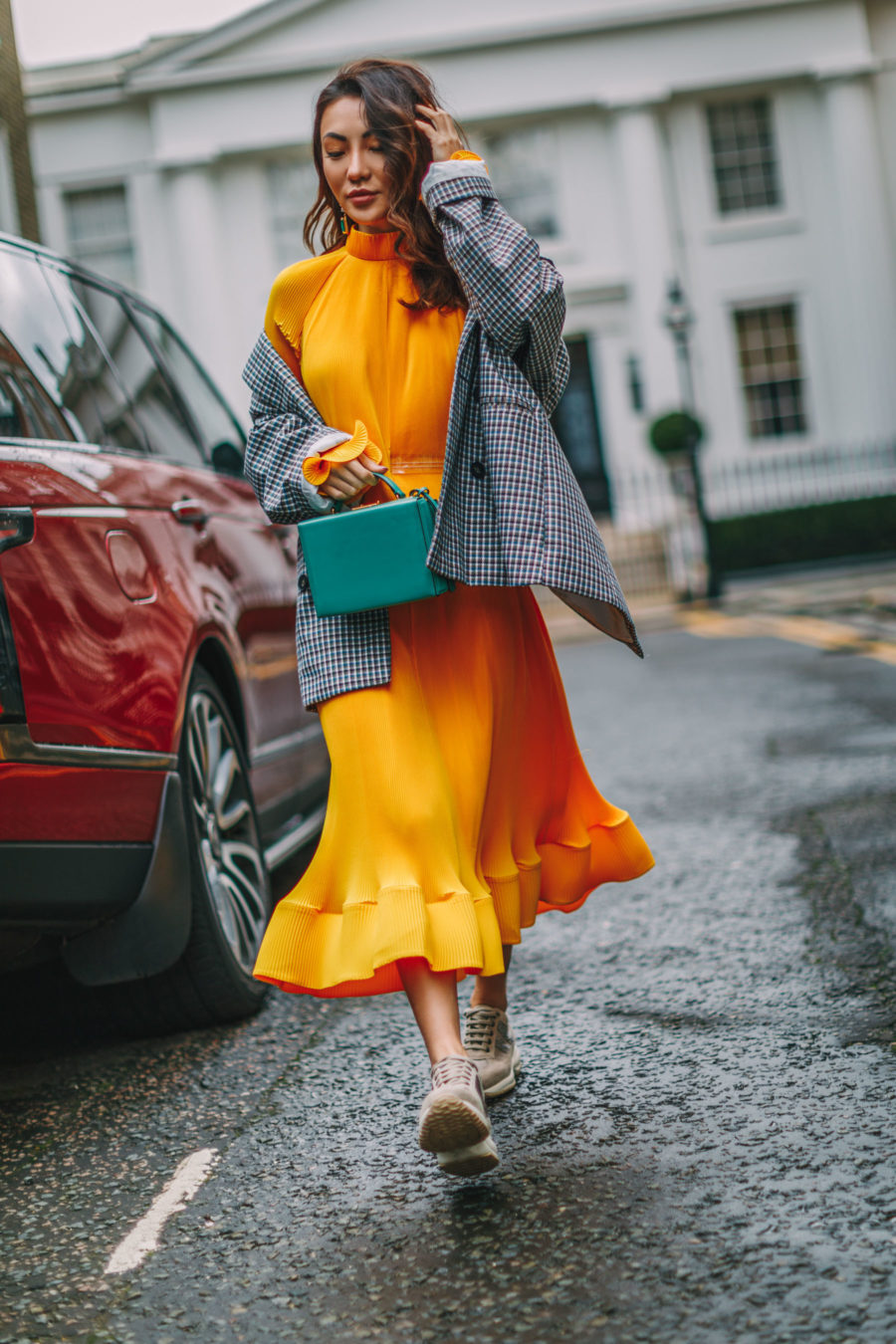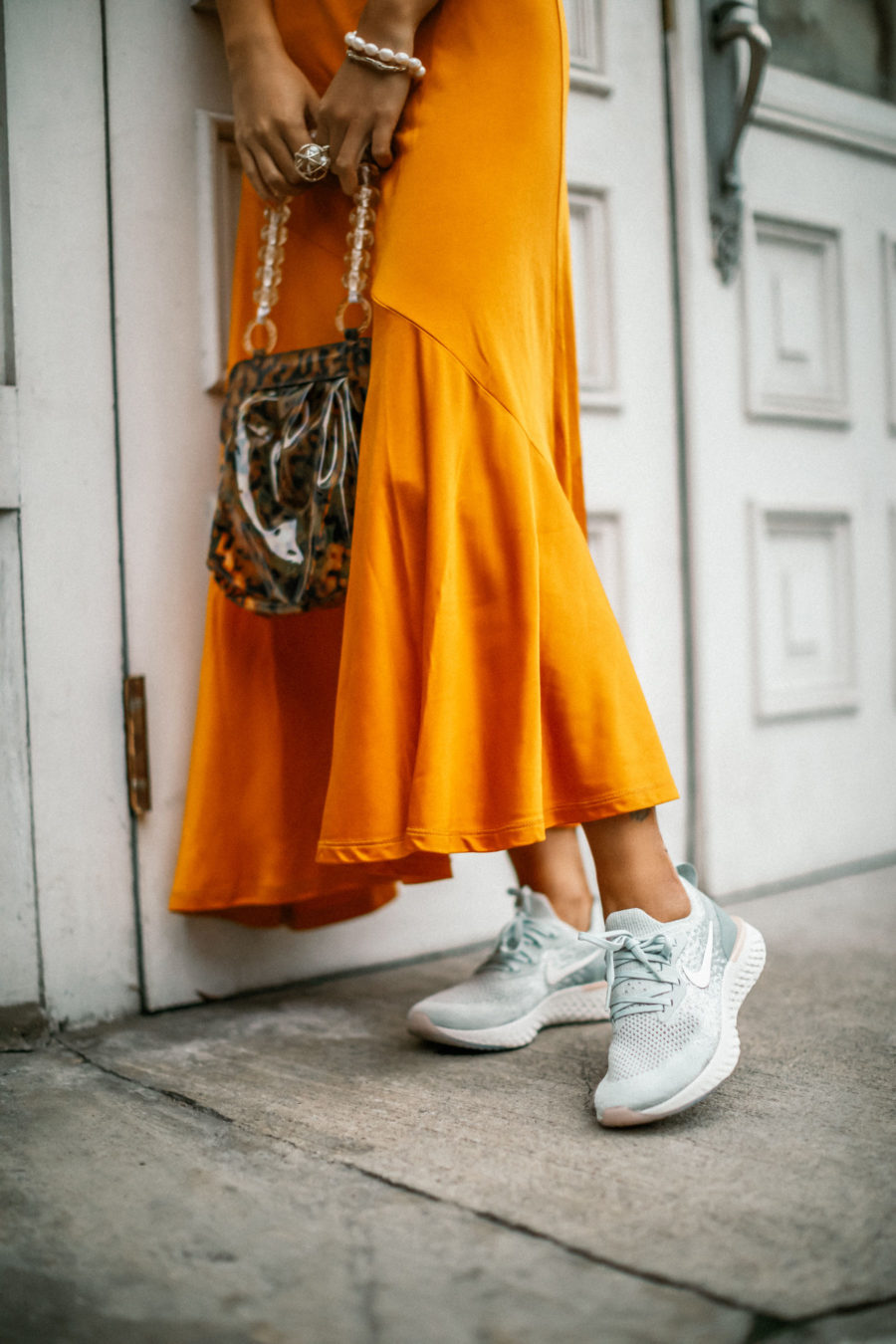 Experiment with Sneakers
Boots might be a no-brainer, but sneakers are a game changer! I've been loving the look of pairing a dress with tights and then adding chunky trainers. This combo also looks cool and unexpected with sheer or colored socks. I know this is quite daring to pull off on any given day, but it seriously never fails to turn heads. Plus, nothing beats the comfort.
…

…
Cozy Up with a Sweater
Lastly, pull on your beloved chunky sweater overtop of your maxi dress for an instant cozy, casual look. Or simply wrap a knit cardigan on top of the dress. This comfortable, snug look is great for a casual, everyday winter ensemble.
…

…
How do you style your maxi dresses in the winter?