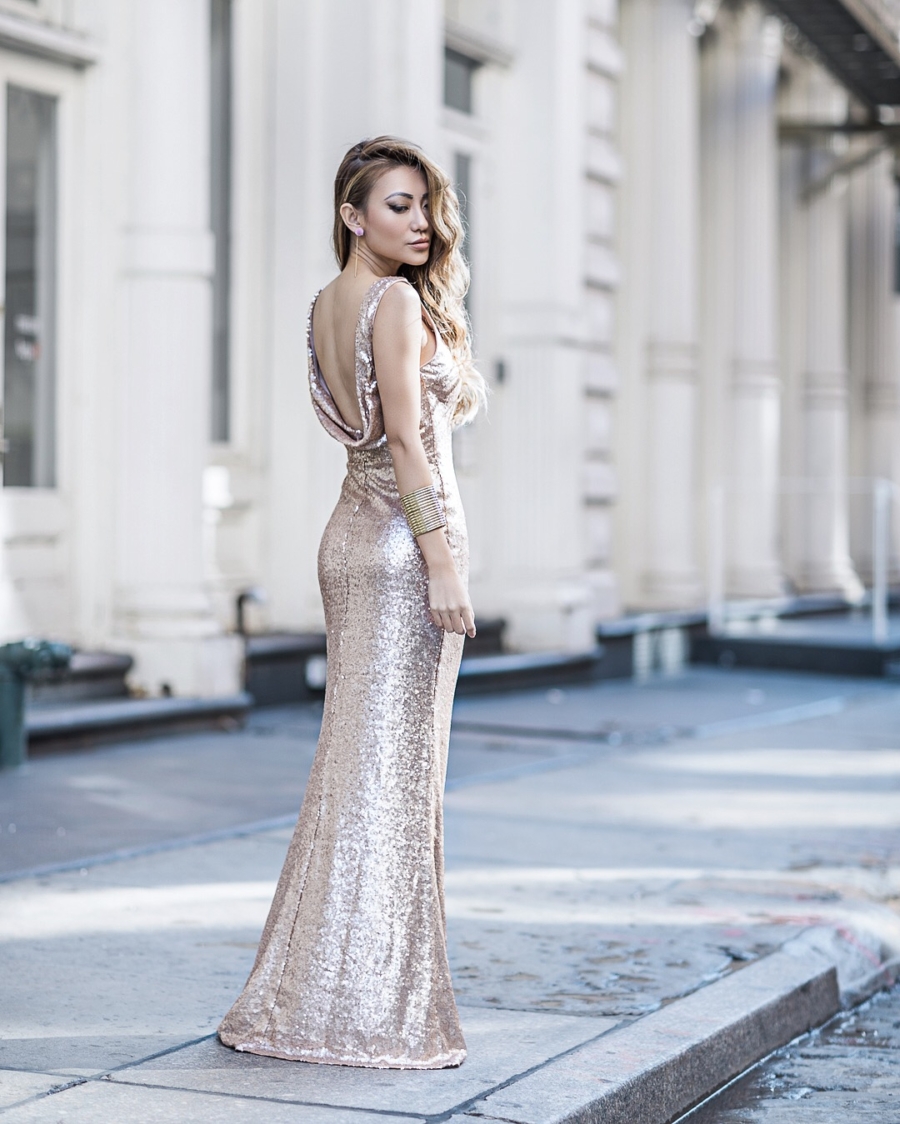 Sequin Dress Similar | Cuff Bracelet Similar | Drop Earrings Similar
P
erhaps one of the most paramount clothing decisions you will need to make in your lifetime is
deciding on a wedding dress
. This momentous milestone is an event that will most certainly be looked back on for years to come. Not only do you want your wedding dress to be everything you imagined when you were a little girl, but you also want it to fit the type of wedding you plan on having. And above all, your wedding dress should fit into your own personal style and be something you absolutely adore. One of my best tips for how to pick the perfect wedding dress ties back to the type of wedding you are having. Let's delve into what types of gowns fit into the various weddings out there.
…

…
Traditional Weddings
For a traditional wedding, perhaps one that takes place in a church, you will want something more timeless and tasteful. Ball gowns and A-line wedding dresses are the epitome of class and will most make you feel nothing short of a princess. Within this category, you have flexibility in the type of neckline (sweetheart, strapless, off-the-shoulder, etc.). All of these options are so flattering on every body type and accentuate the neckline beautifully, while also contrasting against the fullness of the skirt.
…

…

Beach Weddings
If your wedding will be beachside, you will definitely want to opt for a dress that is equally comfortable and uncomplicated. The beating sun, deep sand and and ocean breeze aren't optimal for an overwhelmingly heavy wedding gown. Instead, think soft silhouettes comprised of lighter fabrics like lace and crepe. As far as silhouette, mermaid and trumpet silhouettes are the perfect balance between non-constricting and form-fitting.
…

…

Rustic Weddings
Rising in popularity over the past couple of years, rustic weddings in venues such as restored barns, are extremely charming and organic. In order to compliment this sophisticated shabby-chic aesthetic, wedding dresses with vintage lace, embroidery, high necklines, and soft tailoring always tie in with this farmhouse vibe. These bohemian details add enough charm without being over-the-top or too traditional for a more relaxed wedding.
…

…

Modern Weddings
Lastly, if you and your fiancé have planned a more modern ceremony, you will want your wedding dress to reflect this new age, contemporary vibe. If you are the type of person who keeps up with all the latest and greatest trends, why not extend this to your wedding? Modern brides can get more creative with newer details that stray from the more traditional silhouettes. I am talking about trumpet sleeves, clean lines, two-piece sets, plunging necklines, and high slits.
…

…
Even if you're not a bride-to-be, note that the tidbits above apply to wedding guest dresses as well (just make sure to refrain from white!!)! Would you guys like to see a spring and summer style guide for weddings and special occasions?