A
fter weeks of traveling, I am finally home for a while! I cannot even begin to express how grateful I am to be able to do what I do. Looking back, this past trip has been nothing short of a dream, and I
got to explore new places
and try new (amazing) food. That being said, I am happy to be back and  reunited with my kids who were in China spending time with their Grandma. As I look back on my trips, I wanted to put together a post featuring some of my favorite travel looks. I'm a fan of high-low mixing, but I realize my outfits have been on the higher end. So, I thought it would be fun to share several affordable options!
…
Burano, Veneto, Italy

In northern Italy lies a quaint little island with brightly colored fisherman houses lining the island's canal. I absolutely fell in love with the beautiful scenery here. Seeing these homes in an array of pastels and neons inspired me to choose an outfit that I deemed worthy enough to do this location justice.
I went with a simple oversized t-shirt and tucked it into this printed, tiered skirt that gave me summer European holiday vibes. It was perfect for sashaying through the island, taking in the scenery around me.
Though the shoes and bag are higher priced, that doesn't mean you can't use your imagination to find similarities!
…

…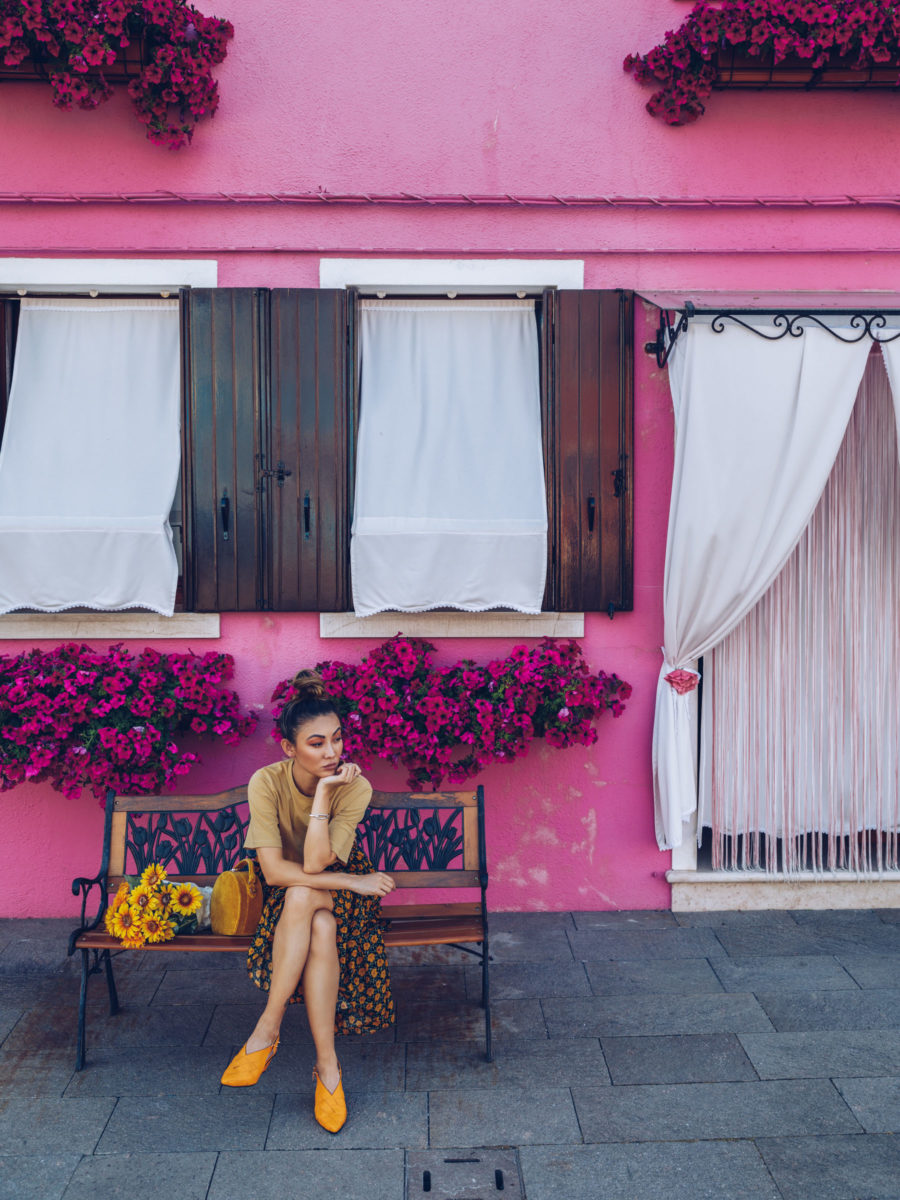 Grand Cenote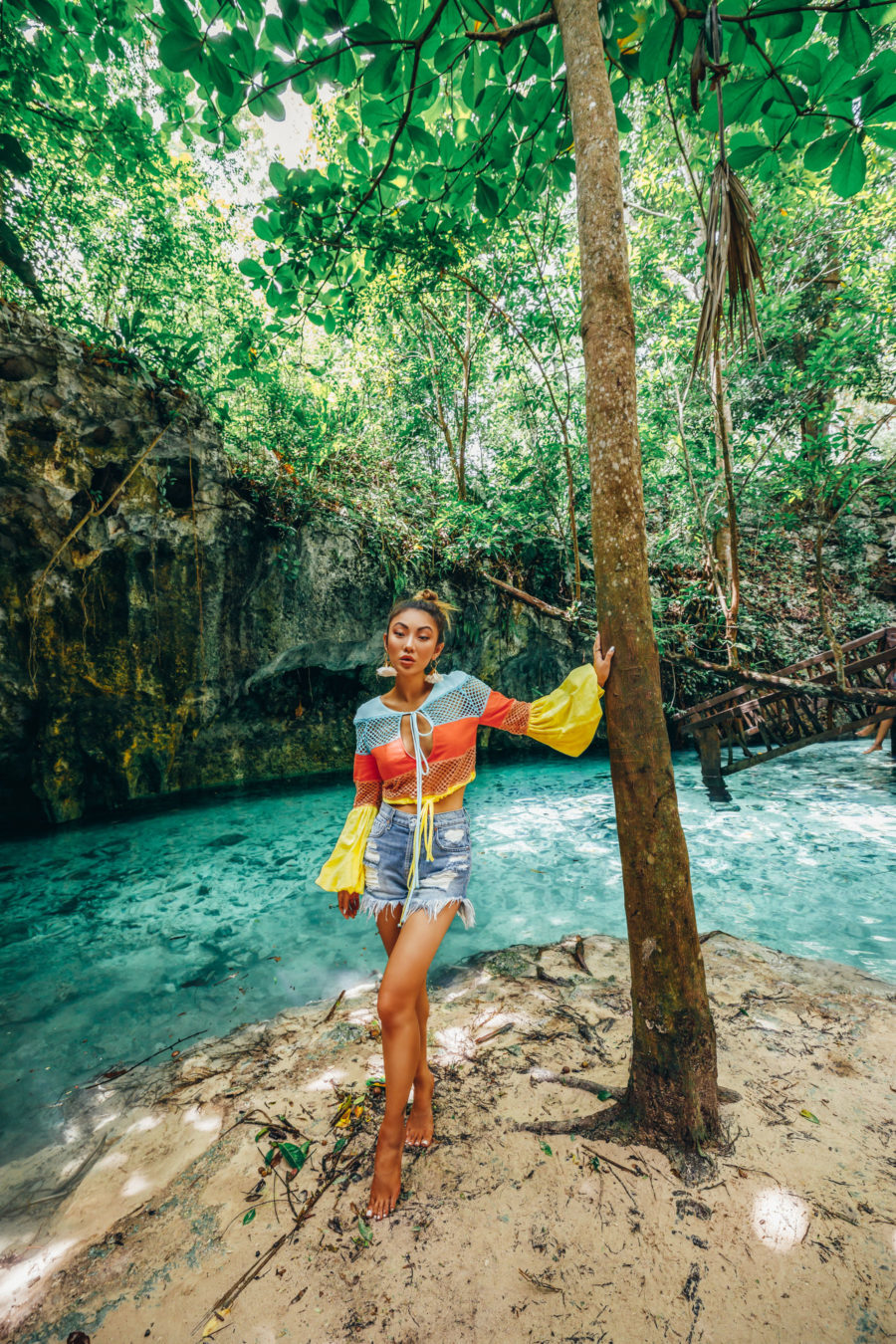 I spent some time along the coast of Mexico in Riviera Maya for a bit of relaxation and exploration. On one of the days, we headed out to explore the lagoon at Grand Cenote and I opted for something casual and comfortable to wear as we went trekking through the trees. You can never go wrong with a crop top and some distressed jean shorts. I loved this crochet top and it seemed to match with the spirit of the summer. Shop around in the widget below for more options.
…

…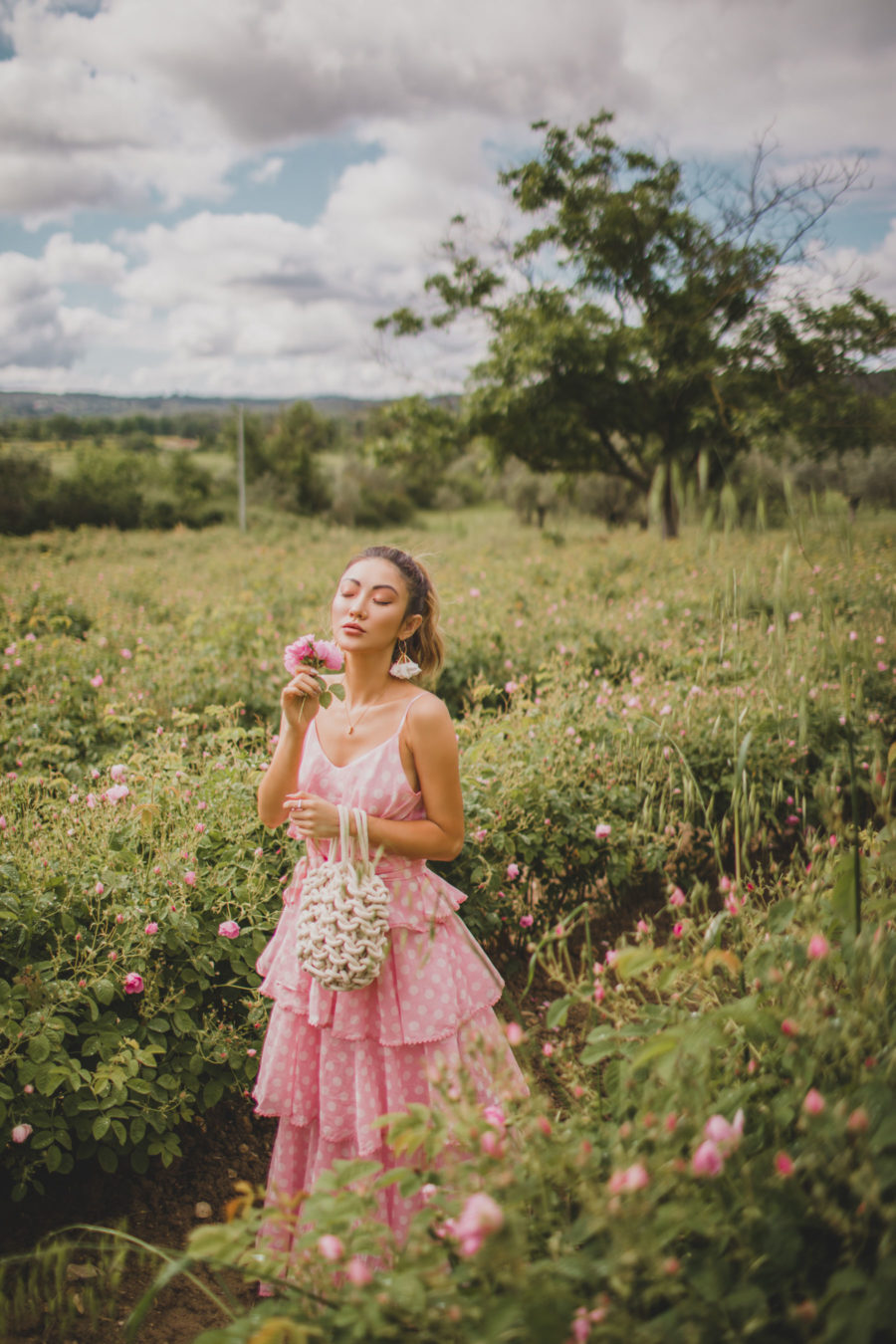 Grasse, France
I was lucky enough to travel to Grasse with Le Labo, and had the chance to shoot in this gorgeous and very rare flower field.
We got there during noon but there was a bit of an overcast. It was seriously so breathtaking. Not to mention, the smell was absolutely incredible! So pungent and fragrant.
I wore this lovely dress with these voluminous ruffles and a simple pair of heels. Plus, I accessorized with my favorite Alienina bag and statement earrings to complete the look. The problem is, this dress is not cheap although it's crazy gorgeous!
Polka dots and ruffles are seriously so flirty and trendy right now so there are many alternatives on the market.
…

…
Osaka, Japan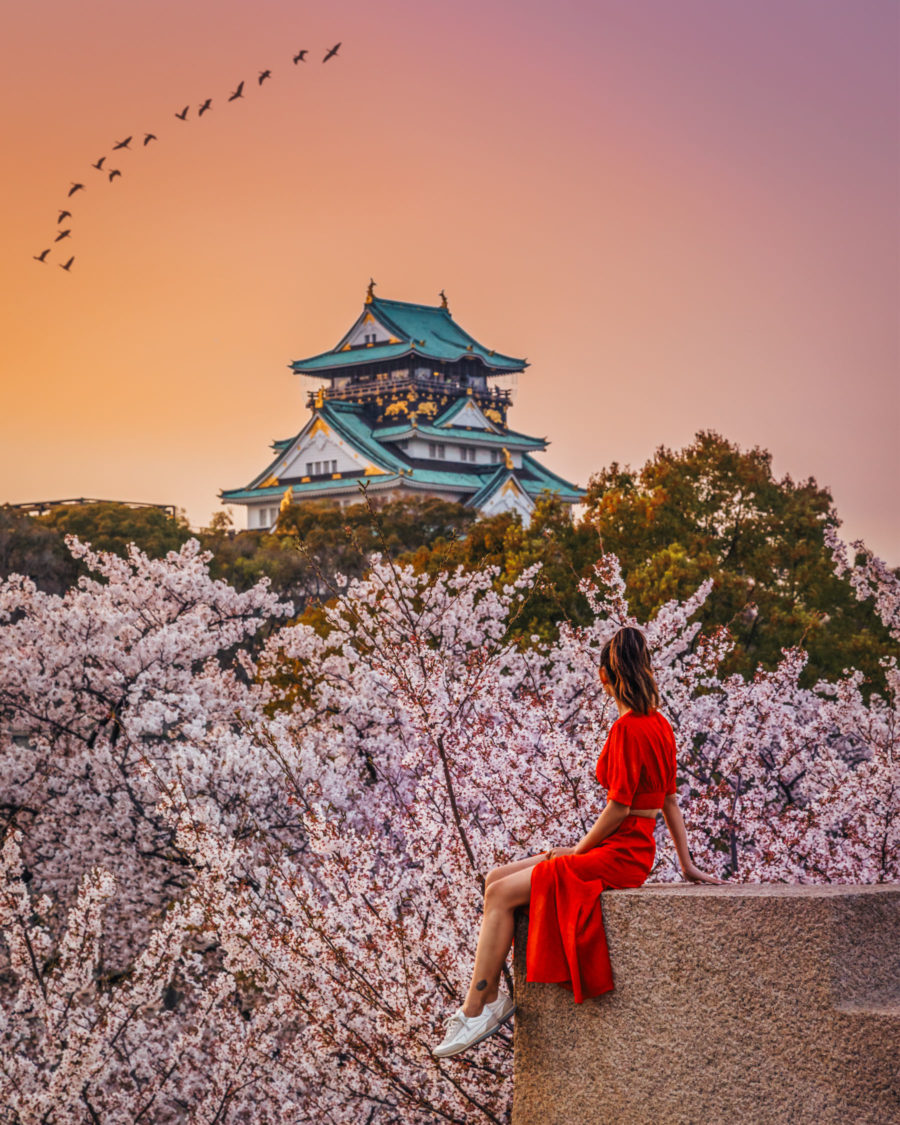 One of the places I got to cross off my bucket list this year was seeing the cherry blossoms in Japan! I wore a red matching set to make sure I didn't blend in with the pink sakura and paired it with sneakers so I could walk several miles a day. Although fashion is more structured and conservative in Japan, this is a look I would recommend for maximum comfort in the spring/summer time.
…

…
Packing for travels can be quite difficult, especially if you are going to be away for an extended period of time like I was. However, I hope these gave you a couple of different, yet affordable outfit ideas for any of your future vacation plans this summer!