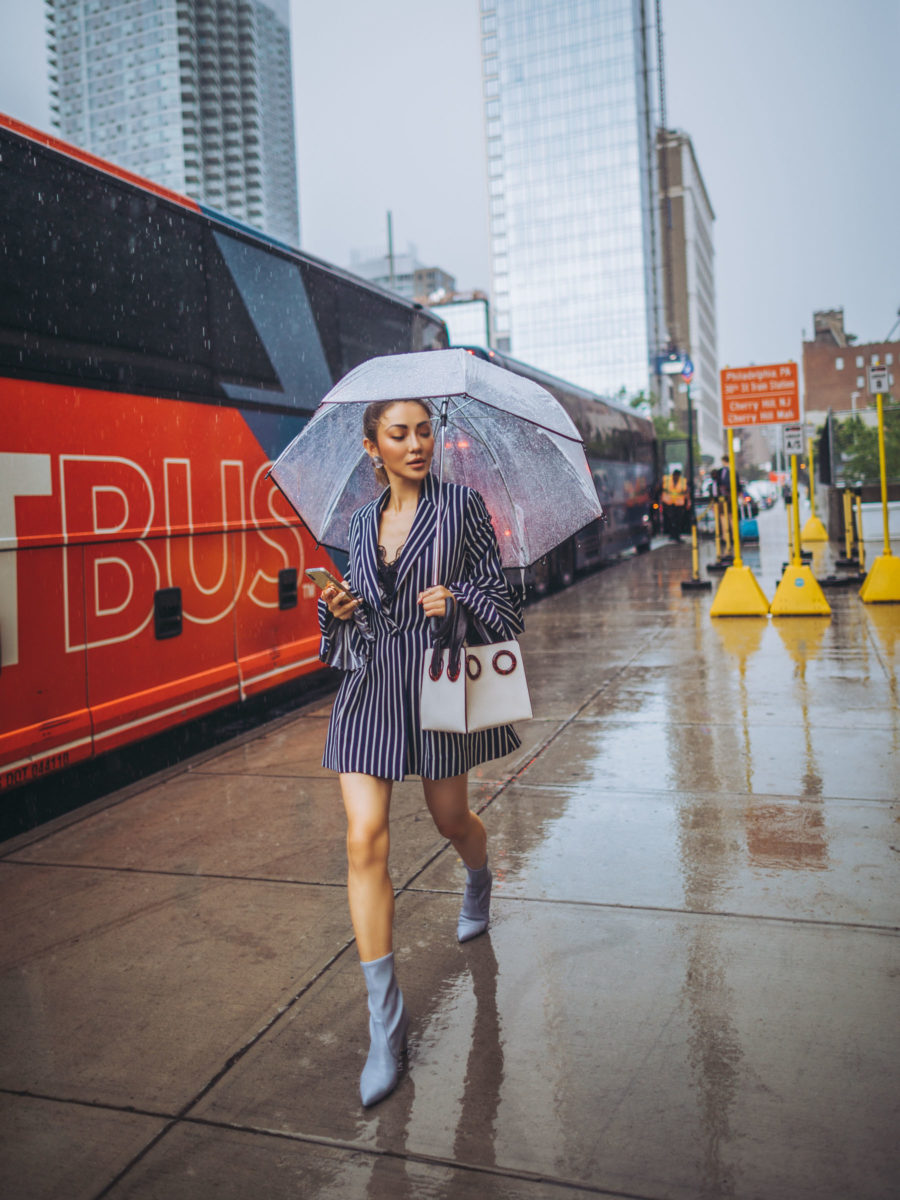 Vatanika Blazer (Sold out, Similar here and here) | Boyy Bag Similar | Stuart Weitzman Boots (Sold out, similar here and here) | Clear Umbrella
A
lthough it is the start of a new year and you might have made a
money-related resolution
, there is really no bad time to get your financials in check. Perhaps it may be that you are already on top of your spending and saving habits – and are aware of every dollar that goes in and out of your possession. Or maybe this is an area in which you know needs improvement. Regardless of what it is, wise financial decision making is a skill set that everyone should learn to adopt! If you are ready to make smart money moves, read my tips on how to realistically achieve your financial goals!
…

…
Define Your Goals
The first thing you need to do in order to reach your financial goals is to actually set them. Like anything, having a clear objective pushes you to reach the finish line. This could be becoming financially independent from your parents, paying off debts, or having a specific monetary amount saved in your account. On the other hand, you want to make sure this goal is achievable. To set realistic goals, consider your monthly take home salary, subtract expenses, and then allocate a specific dollar amount or percentage to your savings or a high-interest debt.
…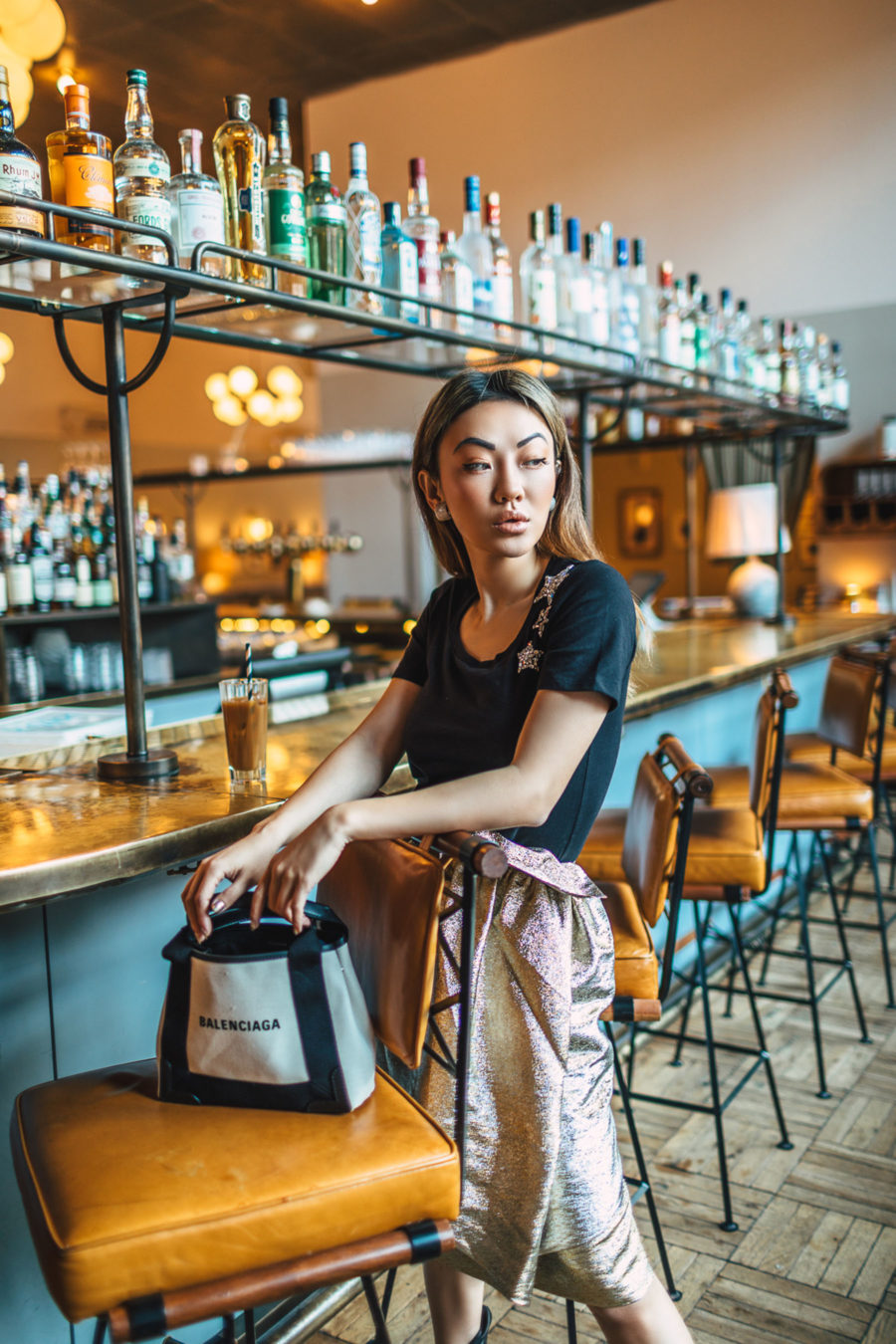 Gather Tools
There are a plethora of helpful resources out there that can ensure you stay on track for the entire year. Consider looking into a financial app that allows you to track your spending habits. You can get a list of my favorite money apps here. Having a starting point to guide you to invest and track your goals make a big difference over the long haul.
Start a Side Hustle
Relying solely on your corporate job to bring in the dough isn't a surefire way to achieve your financial goals especially if you're not a high-level manager. Trust me, I know from experience… Starting a side hustle and turning it into your own business is the fastest way to earn what you're worth. Think about your talents or consider learning a new skill that can earn you extra money. You can then set this money aside for bigger goals, like buying a home or starting a family.
…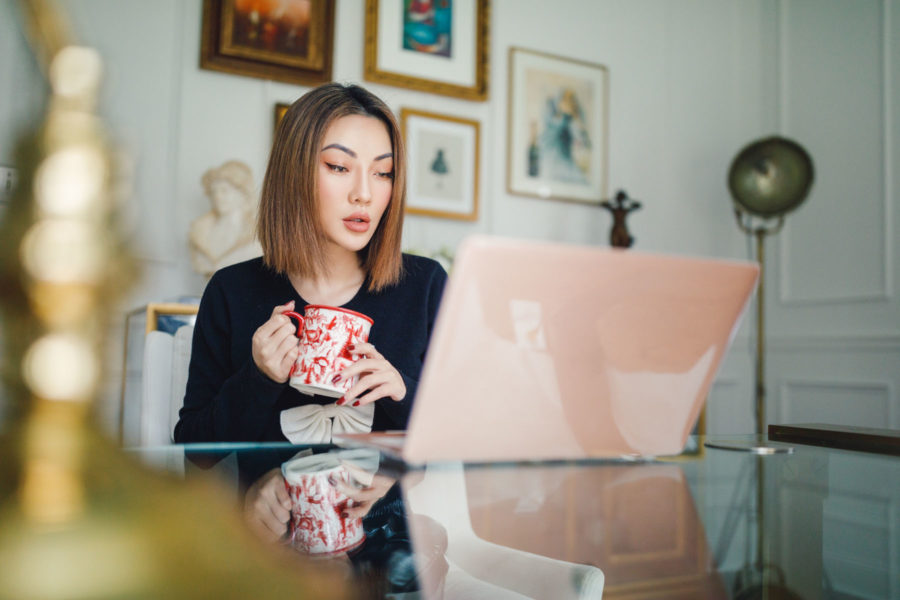 Drop Unnecessary Monthly Expenses
This day and age is all about monthly subscriptions. Though seemingly minuscule, those expenses add up and can put a dent in your wallet. Consider whether or not you're actually using your subscriptions and cut out any unused services. Also, with insurance, we tend to buy it and leave it – never shopping for a better deal. This is a great time to shop around and score some savings!
Create a Separate Bank Account
For those of you who lack discipline when it comes to money, it pays to have two separate bank accounts. It's probably best to choose a bank that you cannot readily access through an ATM (better yet, cut up the debit card too). Each week or month, send a certain amount to this untouchable account and watch it grow overtime. For a bigger return, consider an investment account!
…
Self-Discipline
Lastly, it is important to remember the need for self-discipline. As much as I love shopping the latest fashion trends, I always keep my finances in mind first. If you do set a certain expenditure allowance for yourself, be sure to stick to your guns and not push the limits. I promise you that your future self will thank you in the future once your financial goals have finally been met!
…
What financial goals are you guys setting this year? Drop your tips below!