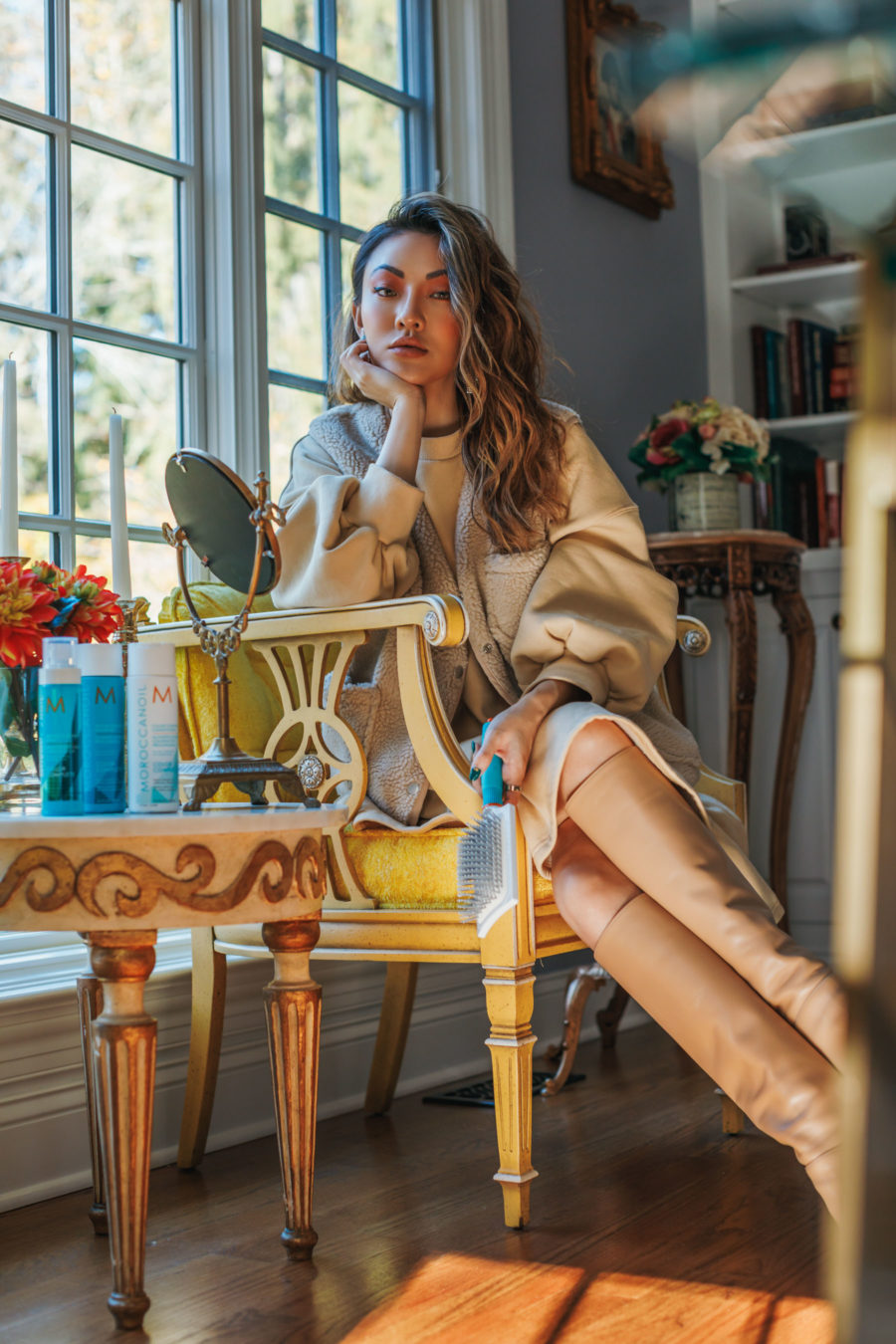 The holidays are one of my favorite times of the year, and I'm so excited that it's finally arrived. What I enjoy most besides gift shopping and spending time with family is getting dolled up! The entire process is always so much fun although it can also be stressful. I love scouring Pinterest for makeup inspiration, festive outfit ideas, and hairdos that I can pull together for holiday family photos and Christmas parties. Since this is a time that I'm often styling my hair – even up to a few times a day – I wanted to put together a list of my holiday haircare tips in preparation for the busy weeks ahead.
…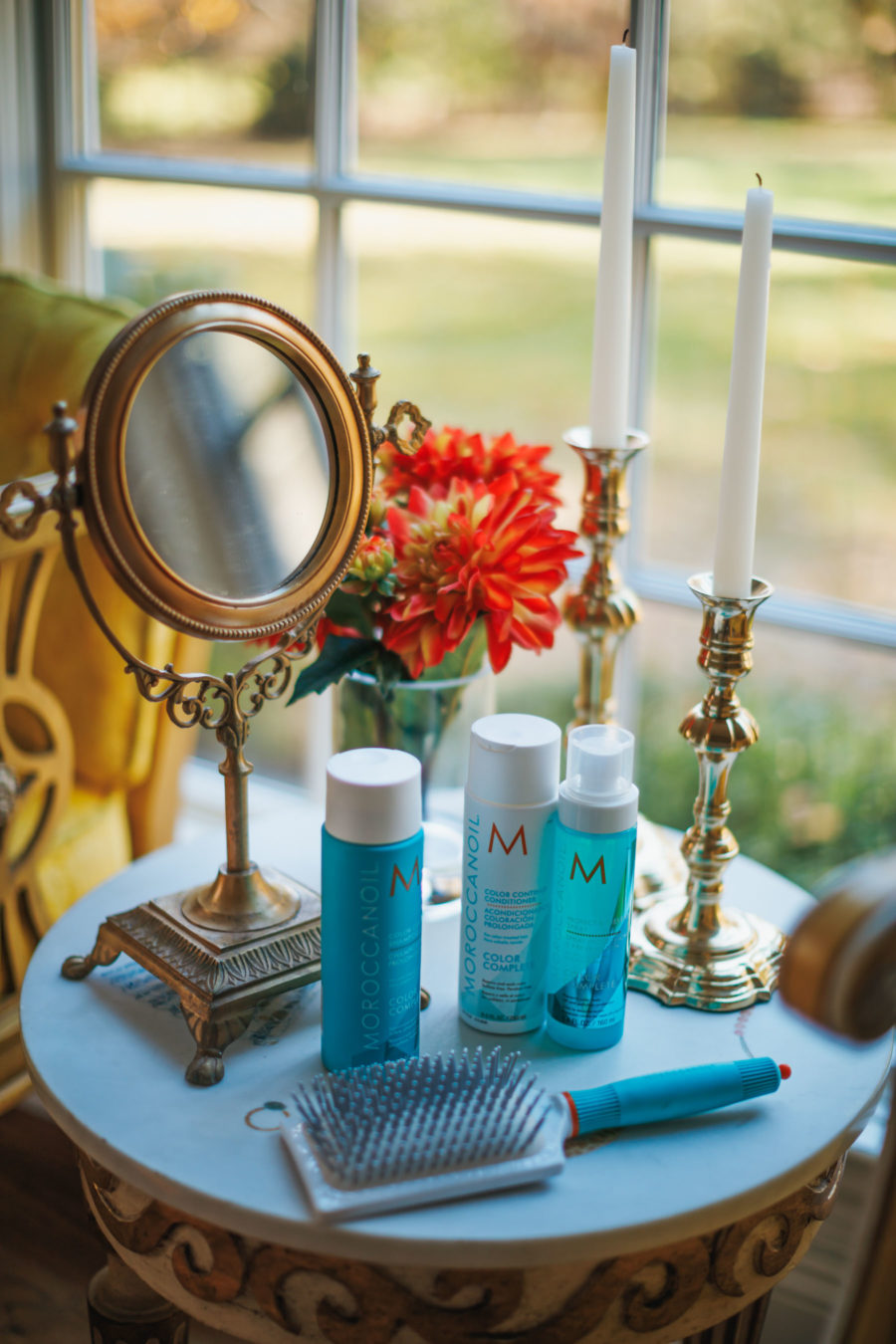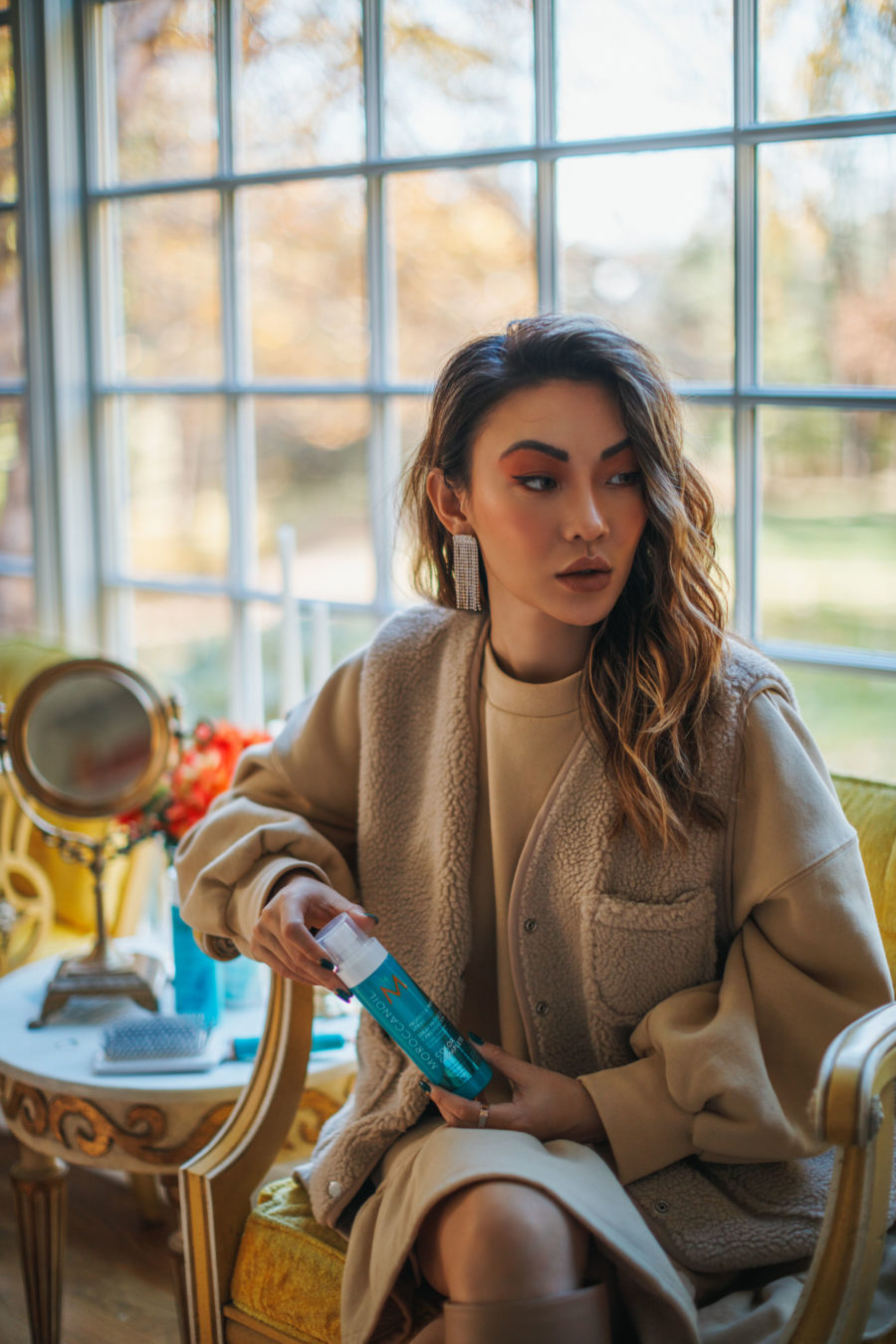 1. Create a winter haircare routine
The first step to properly caring for your hair during the holidays is to nail down a routine. There are a few do's and don'ts that I abide by, which I think is essential for keeping your hair in tip top condition. First is to avoid super hot water. I know it's tempting to jump into a hot steamy shower on a freezing cold day but this can often dry out your hair. Next, go two days without washing your hair. While this sounds implausible with all the styling that goes on over the holidays, it helps keep your hair hydrated and healthy.
That being said, a full shampoo and conditioning routine is required at least twice a week for hair to look its best. I'm still using Moroccanoil's Color Continue Shampoo and Conditioner to prevent brassy hair color and dryness. They're sulfate-free and helps rebuild and repair your hair, giving it that soft look that everyone wants during the holidays.
2. Hydrate your hair with treatments
Products infused with light oils help and add luster and shine to dull strands. Overnight treatments or leave-in conditioners, like the Moroccanoil Protect & Prevent Spray, can also provide additional protection by locking in moisture and adding a healthy glow to your mane.
I swear by heat styling tools around the holiday timeframe – and it's hard to put them down since I always want my hair to look its best! My No. 1 rule is to always apply a heat protectant spray. The Protect & Prevent Spray helps to keep my color in great condition but also to fight damage. It makes my hair so much easier to manage and leaves it soft and silky between all the partying and feasting.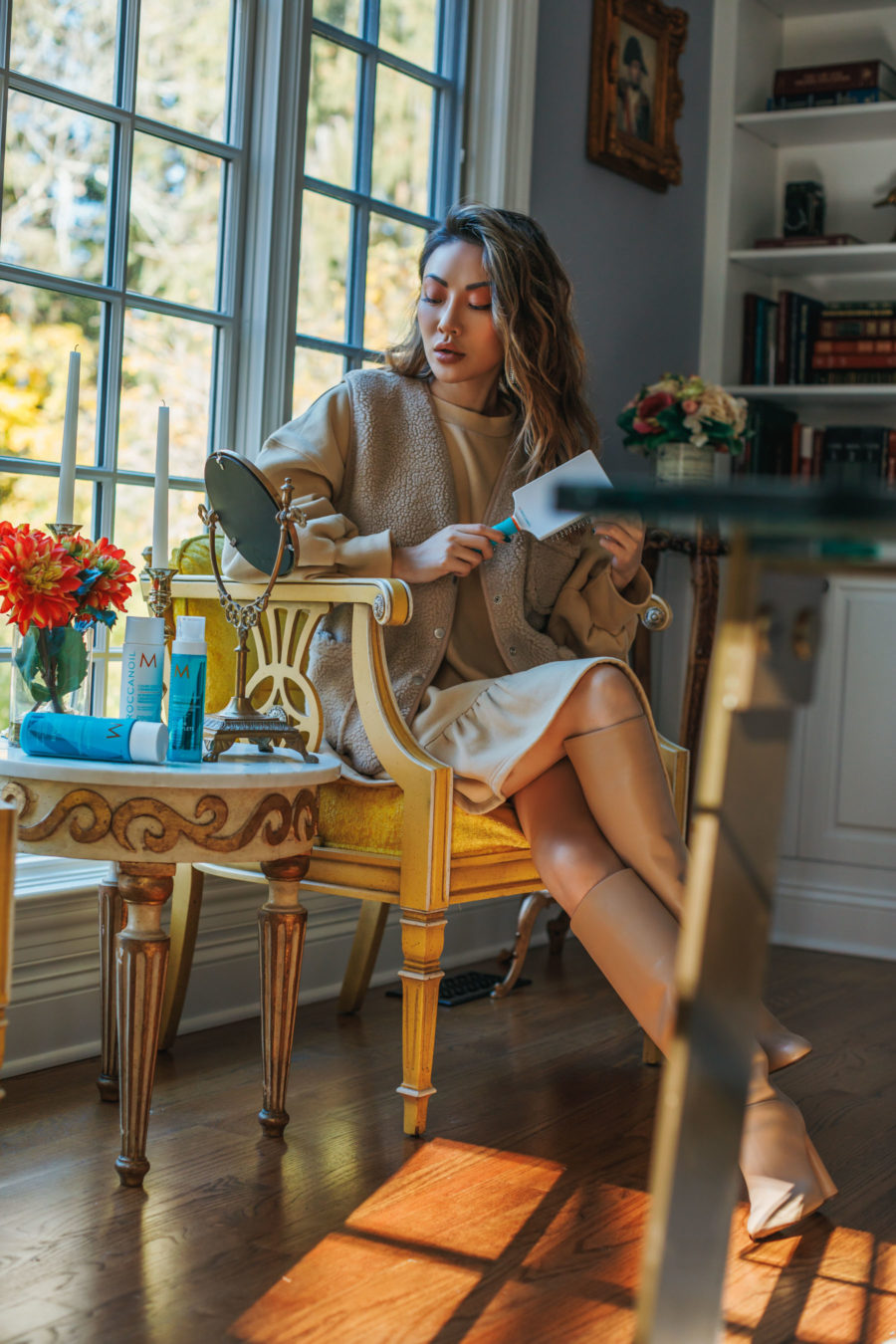 3. Try natural styling techniques
If you're constantly styling your hair for photos or events, my last bit of advice is to break up the use of heat tools with natural styling methods. Braids, buns, twists, and voluminous ponytails are a great way to give your hair a break. We sometimes become so dependent on heat styling that we forget how good hair can look without them.
Whenever I'm working in holiday family photos as I did here – or having lunch with friends, I'll go the natural route. As Dan and I were preparing for holiday portraits, I knew I wanted soft curls, so I let my hair air dry the night before and twisted it into a few buns. I then let my hair loose the next morning and brushed it out. Once my hair loosened up, I got these voluminous, soft waves that are perfect for any holiday look. I haven't done this in a while so I know I'm going to try this a few more times this season.
Let me know what you guys think of this look! Don't forget to share your holiday haircare tips with me below.
Disclaimer: This post is written in partnership with Moroccanoil. All opinions are my own.