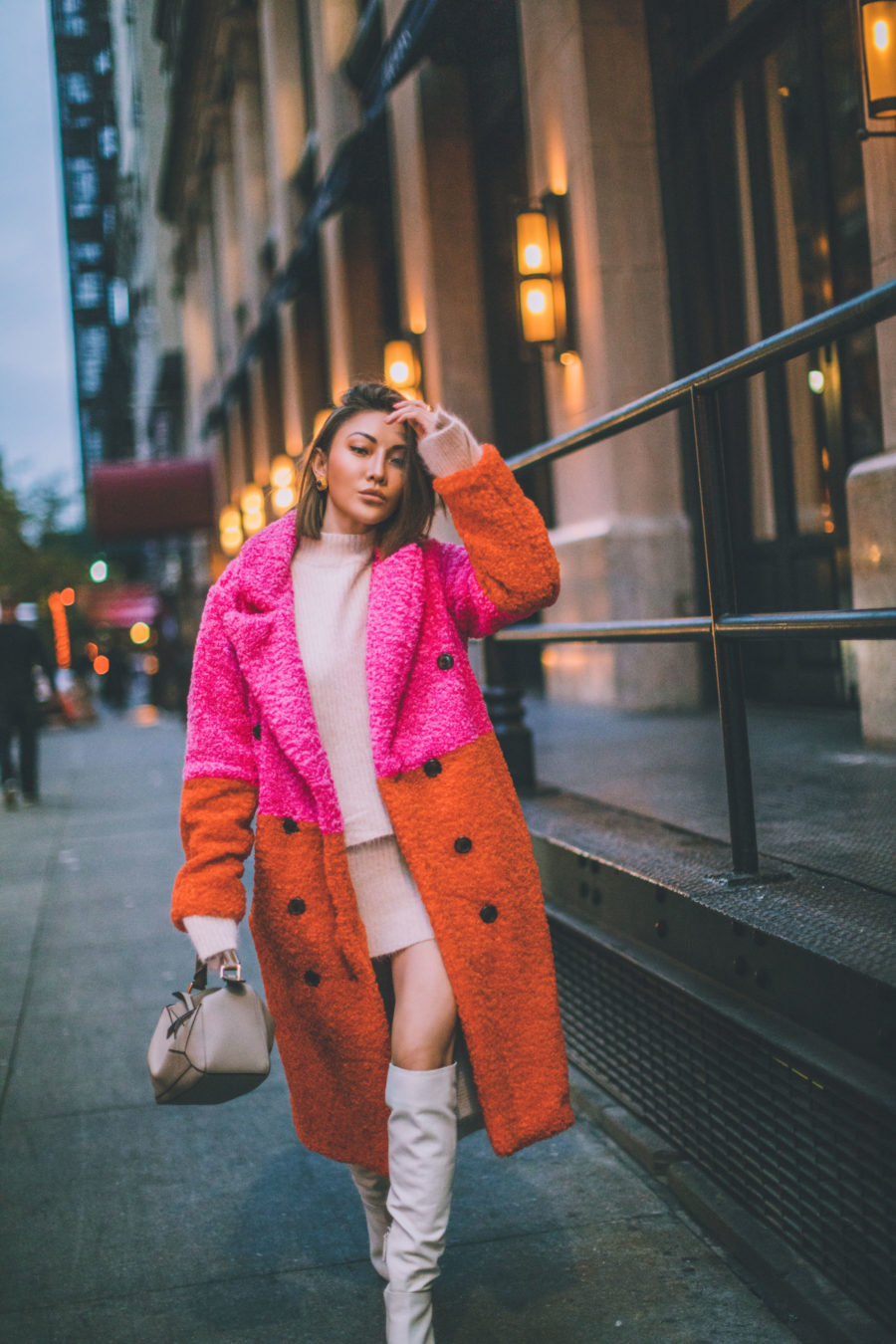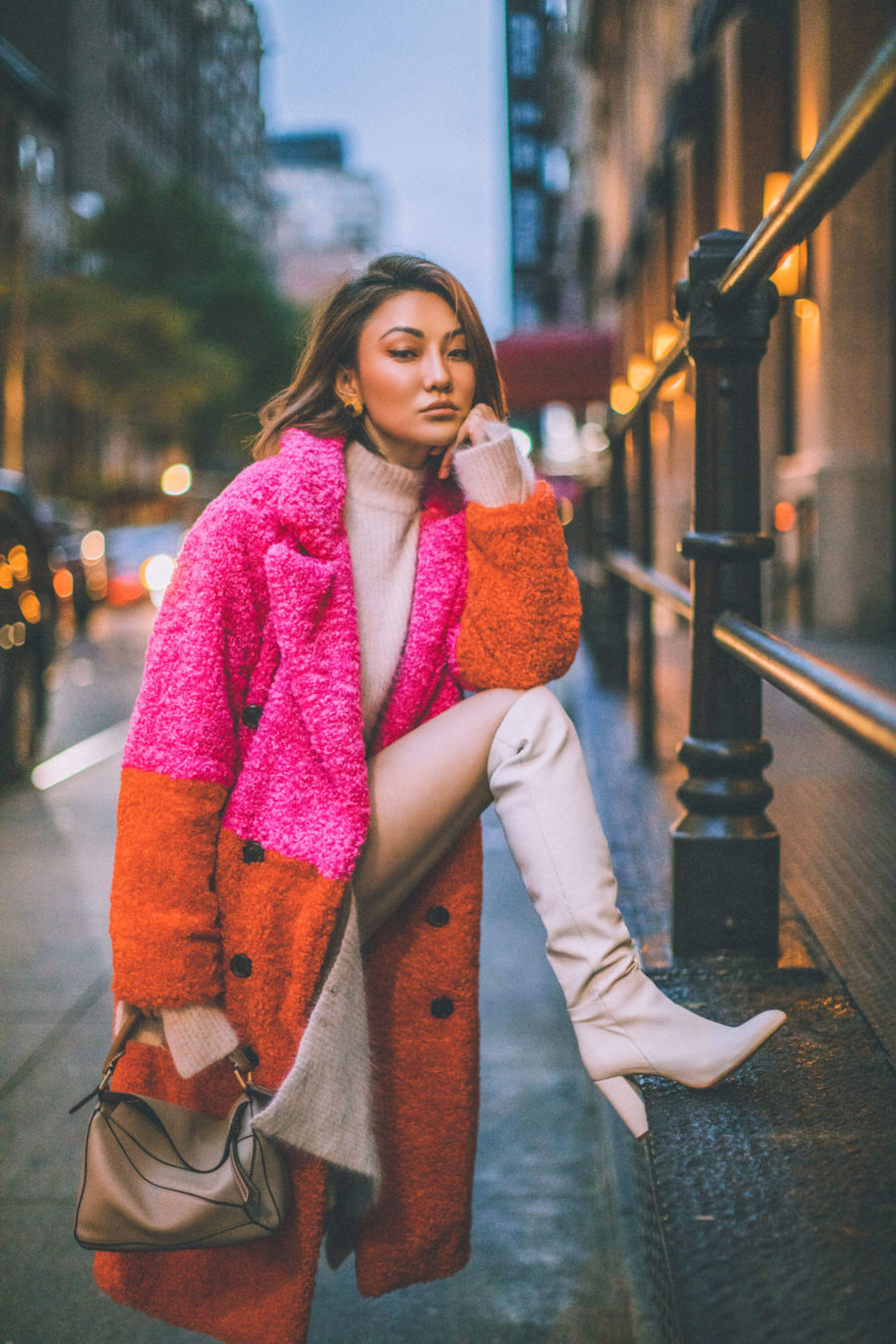 Blank NYC Colorblock Coat | Beige Knit Similar | Ribbed Skirt Similar | Cream Knee High Boots Similar | Loewe Handbag
I
don't know about you guys, but the first people on my shopping list is always my family from the husband to my parents and the in-laws all the way down to the kiddos. The thought of shopping for each and everyone of them can can seem insurmountable with such different tastes, age groups, and preferences. But if there's anything I've learned over the years, it's that you can't go wrong shopping at
Nordstrom
! Each year, Nordstrom becomes my one-stop shop for crossing off all the people on my Christmas list, especially when I can buy online and pick up in stores (without having to hop out of the car thanks to curbside pick up). If you're ready to kick off your holiday shopping this week, keep scrolling for my holiday gift guide for the whole family!
…

…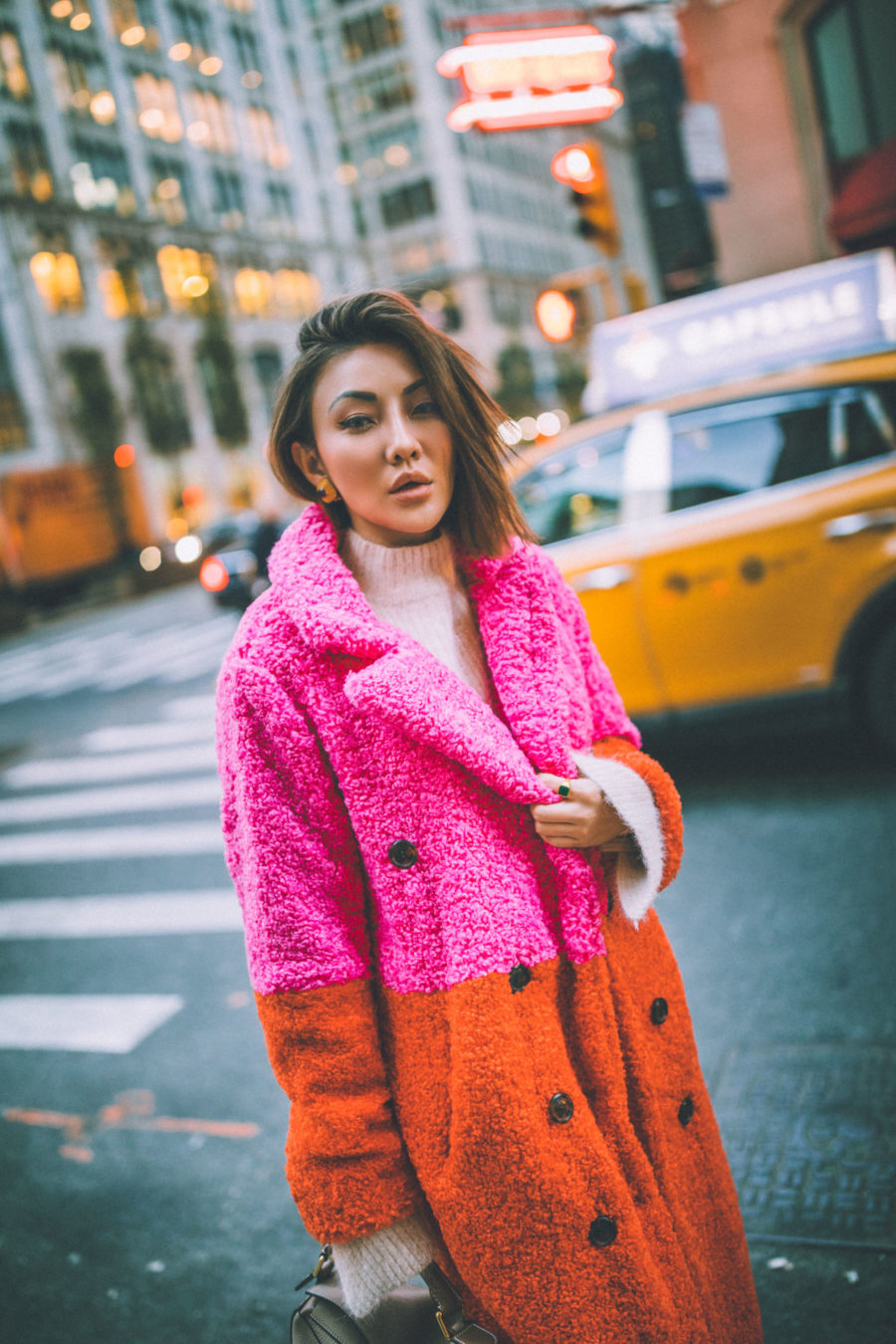 Gifts for Mom & Dad

For the parents who love to cook, entertain and have guests over, upgrade their cookware by gifting them a Le Creuset cooking pot. Although it's pricey, I swear by the Le Creuset put because it really does cook so well and evenly.

Something both your mom and dad can enjoy is the gift of music. However, if they are anything like mine, they can be slightly technologically challenged. This bluetooth speaker makes projecting music from your phone so effortless.

My parents are retired and I am always encouraging them to get out and travel together with their free time. To celebrate their independence, treat them to some new luggage so they can travel in style on their next vacation. This Calpak duo is sleek and chic without breaking the bank.
…
Gifts for the Parents-in-Law

For many, the daily ritual of making a fresh cup of coffee in the morning is almost religious. If your parent in-laws are fellow coffee fiends, this pour-over coffee maker ensures they get a delicious cup every time.

However, if your in-laws are more of a wine than coffee type of couple, they need this wine chiller in their life. It's perfect for parties or BYOBs because it keeps the entire bottle of wine cold for hours on end.

It is truly amazing how much a soap and lotion can transform your home space, and Aesop products do exactly that. This set is perfect for your in-laws so they can elevate their bathroom experience.
…
Gifts for the Sister

For the sister who is continuously on her health kick, this wonderful, little wellness box makes for the perfect gift. It contains a water bottle, fitness towel, wellness bands, apple cider vinegar capsules, and ginger gum.

Sometimes it is difficult gifting something too trendy because everyone's tastes can differ. Some of the best gifts are items that stick to the classics, such as this minimal leather crossbody bag that can go with literally any outfit. The leather croc is so mod and chic too.

Personally, I don't think I could survive a fall or winter without my over-the-knee boots. These white ones are so chic and are a trendy addition every girl needs in her wardrobe.
…
Gifts for the Brother

This travel-sized fragrance set will ensure he smells good even on the go. Plus, it's a great way to introduce him to the covet-worthy Le Labo brand without committing to a scent he may not love.

You can't go wrong with a sumptuous beanie that keeps his head warm in the coldest temperatures. This one by All Saints is minimal, understated, and cool.

When in doubt, give your brother the gift of technology. This wireless docking system is the coolest, most innovative way you can charge your phone!
…
Gifts for Your SOS

I feel like a guy's wallet goes through so much more wear and tear than ours would. A brand new, stylish wallet is some that gift they never think to ask for but always appreciate. Nordstrom has a ton of options from classic to contemporary.

Tired of always having your significant other's cold feet rub against yours under the blanket? These uber soft, durable slippers will make the perfect gift for your hubby or boyfriend – and I'm sure it's something he'd never buy for himself.

This tech hoodie is essential, whether he's heading to the gym or running some errands. He can rock it with a pair of jeans and sneakers or his favorite joggers!
…
Gifts for the Grandparents

Turmeric has a plethora of health benefits including, but not limited to, anti-inflammatory components, boosting antioxidants, and promoting brain function. This turmeric tea is the perfect sampler (and even Oprah approves)!

My grandparents love going on little errands together. Whether it be the grocery store or the library, a sturdy tote is something they could always use! I love this minimal one from Everlane.

Make sure your grandparents stay nice and warm with this luxe alpaca throw. The neutral color ensures it matches with every room in the house – and it's top notch quality!
…
Gifts for Kids

Everything is so much cuter when its smaller and for little humans, just like these tiny Hunter rain boots! They're perfect for every kid as they clamber around the park and jump in every puddle.

My two girls get so excited for new pajamas. A cute print or color is an easy way to make bedtime more fun and appealing. Nordstrom has a ton of cute options in both boys and girls!

Release their inner magician with this FAO Schwarz magic kit. They'll have a ton of fun learning all the secrets so they can finally put on a show-and-tell in front of you and the rest of the family!
…
Disclosure: This post is sponsored by Nordstrom. As always, all thoughts and opinions are my own.