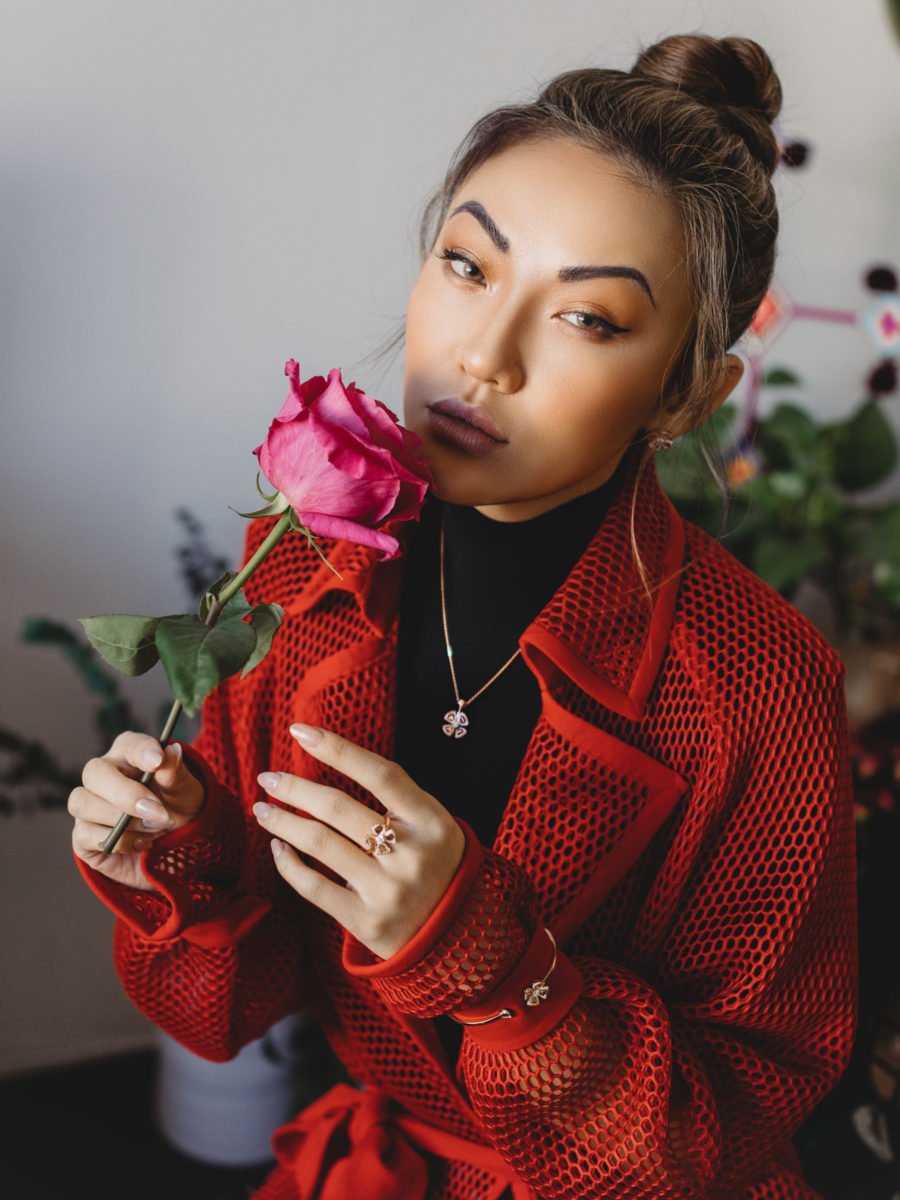 Mesh Trench Coat Similar | Black Top Similar | Bulgari Jewelry – Necklace, Bracelet, Ring (Similar here, here, and here)
I
f you have any interest in
health and wellness
, chances are you've already heard about
CBD
(Cannabidiol). It's definitely having a moment as a powerful and natural cure. And at some point now or in the future, you might even be tempted to get your hands on it. Before we go there though, I wanted to breakdown everything you need to know about CBD.
(Disclaimer: I am not a physician or expert, so consult a medical professional for advice on how CBD can work for you.)
…

…
What is CBD?
CBD is a cannabinoid compound in hemp and marijuana that has natural healing and calming effects. The thought of using marijuana extracts to "heal" might sound counterintuitive, but let me explain. There are many cannabinoids in marijuana – and the one we're all familiar with is tetrahydrocannabinol (THC), which induces that psychoactive high and gives you munchies. However, CBD is non-intoxicating and is rising in popularity as a natural alternative to modern medicine.

What it claims…
CBD is said to have all the benefits of anti-anxiety medications and is being credited with helping treat stress, anxiety, insomnia, epileptic seizures, pain, inflammation and more! Much like supplements in the health and wellness industry though, there isn't a ton of scientific evidence to prove those claims. But, that also doesn't discount the fact that there are people who have experienced life-changing benefits.
If you haven't heard about the story of how CBD helped Charlotte Fiji regulate her epileptic seizures, I highly suggest you read more here.
…
How to take it…
– Topical – Perhaps the easiest way to test the waters with CBD is through a topical treatment like creams, lotions, and oils. These treatments are best for local relief and ensures CBD doesn't enter the bloodstream.
– Vaping – Through inhalation, CBD enters the bloodstream quickly so you feel the benefits faster. However, some doctors believe that relief wears off faster this way. Note that this method is recommended for adults with vaping experience.
– Liquid Extracts – If you're looking for oral option, you might want to look into CBD tinctures (highly concentrated liquid extracts). Simply put a few drops under your tongue and wait up to 1 hour to experience relief.
– Pills/Capsules – Finally, you can always go the route of softgel capsules. The downside is, our bodies take longer to breakdown a capsule, which means it can take even longer to feel the positive effects.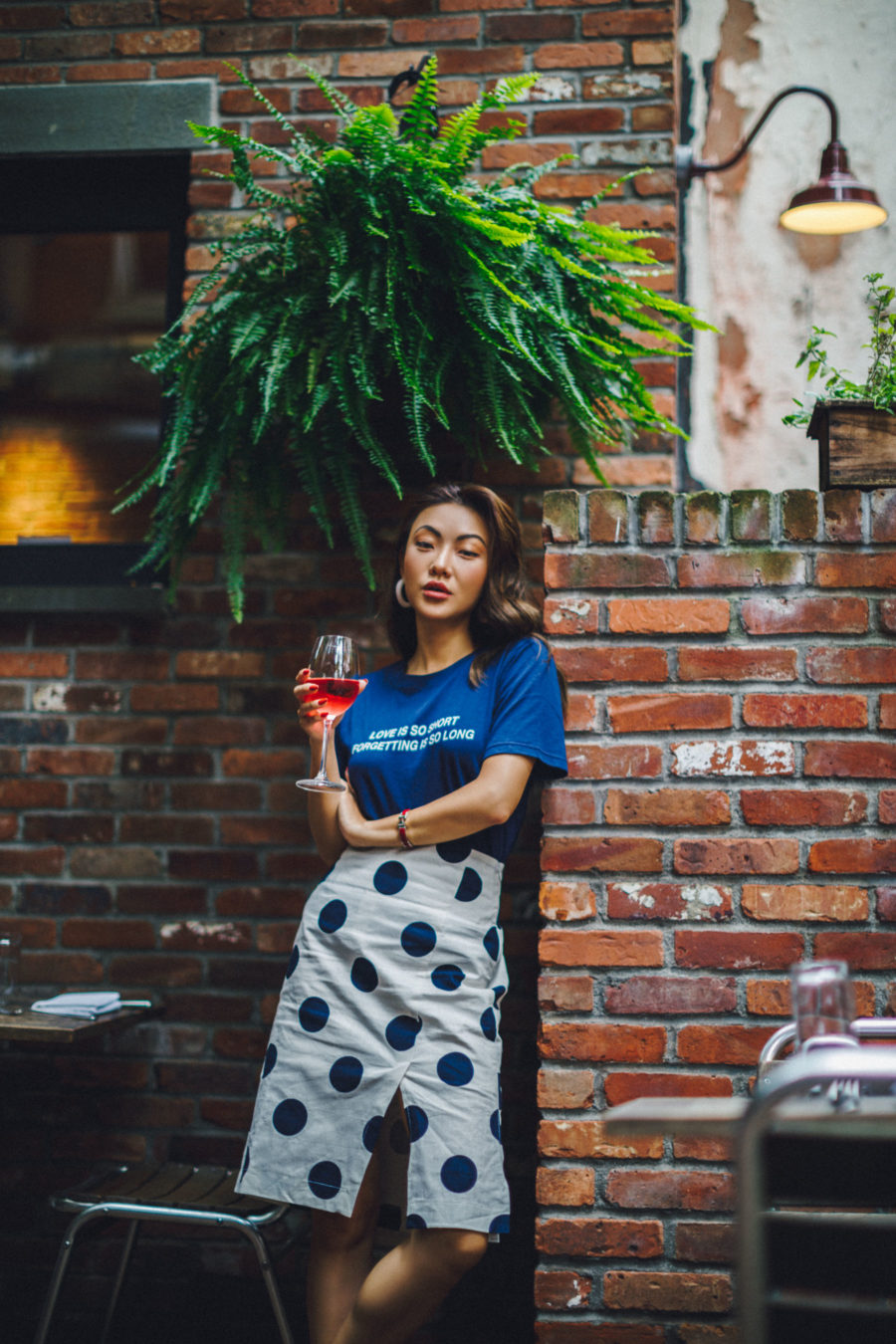 Aside from the methods mentioned above, delicious CBD edibles are becoming a thing. From lattes to cocktails and cake pops to gummies, there are plenty of consumption options.
In terms of how much to take, there doesn't seem to be a clear cut answer… A quick Google search will show you that the recommended dosage can be anywhere from 10 milligrams to a few hundred milligrams. I suggest consulting a doctor and starting off small to see how your body responds. And as far as drug tests go, you should be fine as long as you're purchasing a quality product with no THC.
What to buy…
CBD is typically marketed as full-spectrum CBD (a mix of CBD with other cannabinoids) or CBD isolates (100% CBD). Based on my research, experts seem to favor broad-spectrum extracts because they contain a variety of molecules that are more effective when working together versus CBD alone. Whichever you go with, I would recommend purchasing CBD from a reputable seller that sources organically grown hemp that's been tested for potency and quality.

The Verdict…
I started taking these CBD supplements by Sagely Naturals since I've been feeling so stressed and frazzled lately. The first few tries, I wasn't convinced, but as most people who start any new diet or supplement know, these things take time. My last few experiences have gotten better although subtle. These Sagely Naturals CBD pills seem to have taken my anxiety down a notch. Now instead of over analyzing every encounter in my life, I've been able to see it for what it is…nothing but a normal encounter and move on. I'm impressed that I've actually been feeling more present and focused – and plan to continue taking the supplement as needed.
…
Have you tried CBD? If so, tell me about your experience!