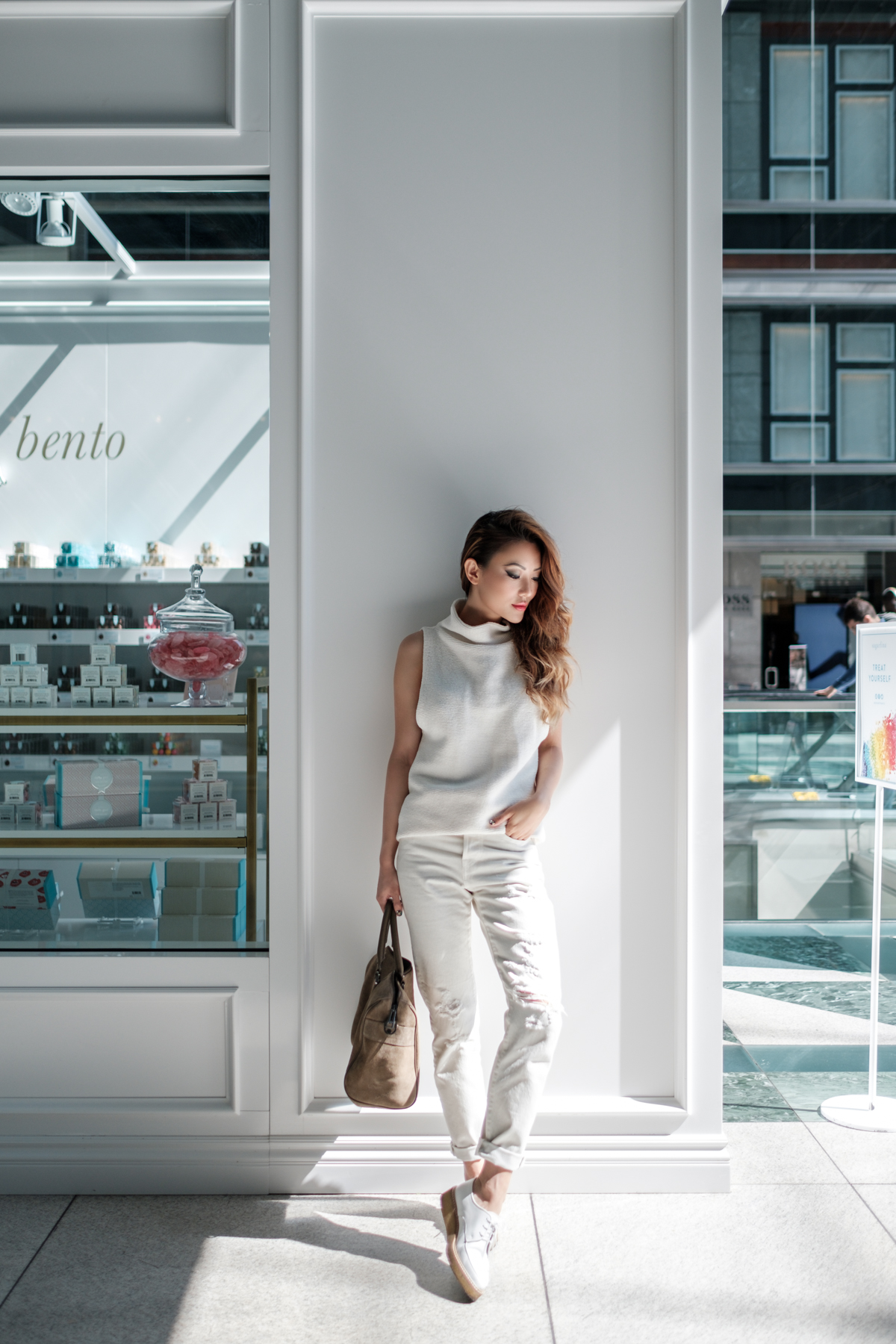 The Shops at Columbus Circle is the ultimate style and shopping destination. It has a plethora of delights for you. From spas, state of the art workout facilities, world-class dining options, and of course, an unrivaled selection of the best fashion brands out there, you will simply have the time of your life here. More than just a mall, I love the thought that this place gives to giving you an overall amazing experience. It is also conveniently located by the main entrance of Central Park, where Broadway and 8th Avenue meet.
With over 50 shops to choose from, The Shops at Columbus Circle truly redefines 'shop till you drop!' Some of the brands include Hugo Boss, Coach, Cole Haan, Tumi, J.Crew, and Stuart Weitzman. And The Shops at CC features some Michelin-starred restaurants within its premises, like Per Se, Masa, and A Voce. It also houses the East Coast flagship store of Williams-Sonoma, and Whole Foods Market. It's not just a shopping and style destination, it's the ultimate destination for foodies too!
I had such an amazing time when I did my spring and Mother's Day shopping at Columbus Circle, and I'd like to share that amazing experience with my amazing readers. I will be selecting 5 of my followers, based in New York or New Jersey (each can bring a plus one), to join me for a private event at The Shops at Columbus Circle on Sunday, May 1, 2016. To enter, simply comment on my Instagram image here and tell me your pick for the perfect Mother's Day gift. You'll have a great time, and take home goody bags to boot! I can't wait to meet you guys, and I can't wait to show you the full lifestyle experience at The Shops at Columbus Circle.