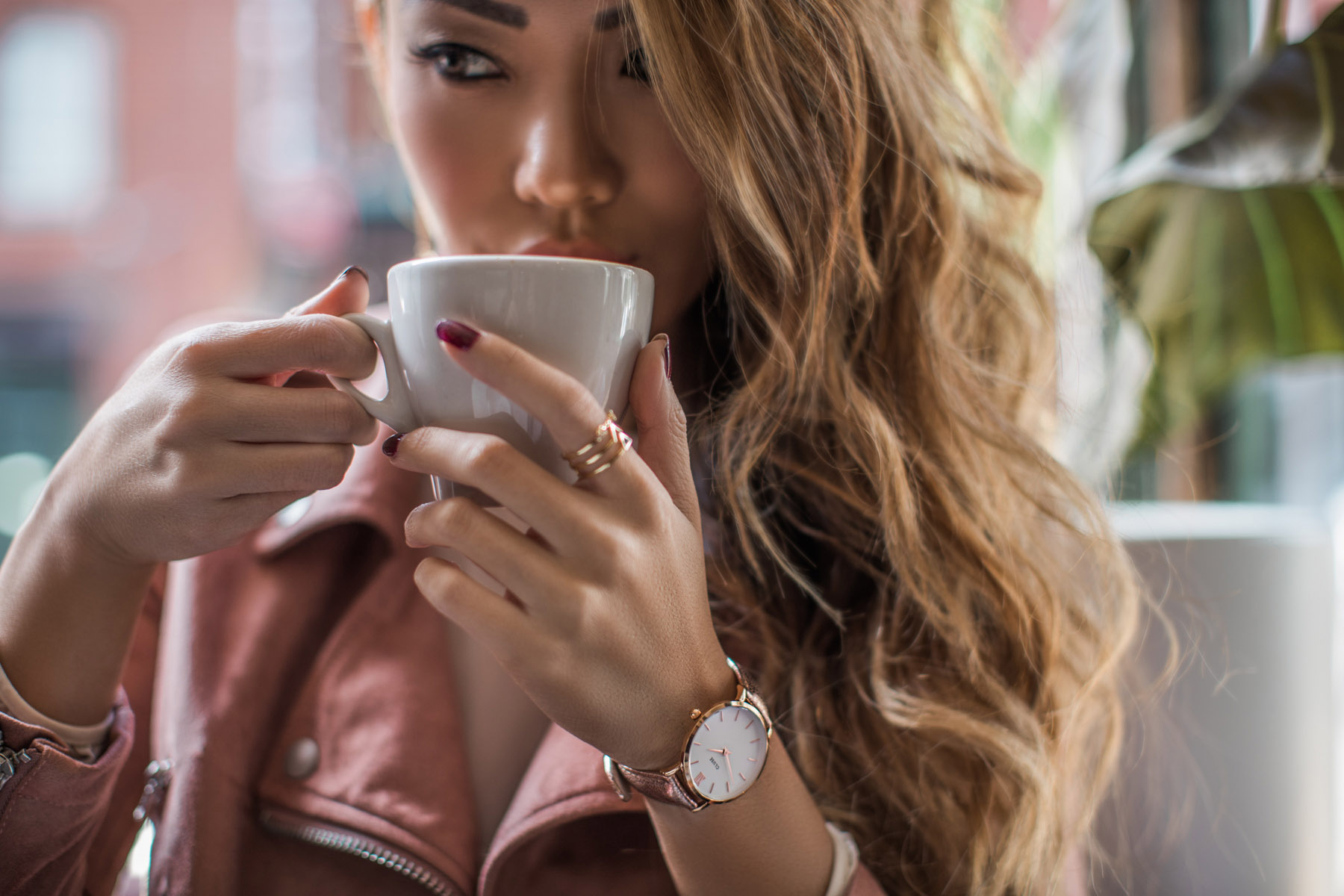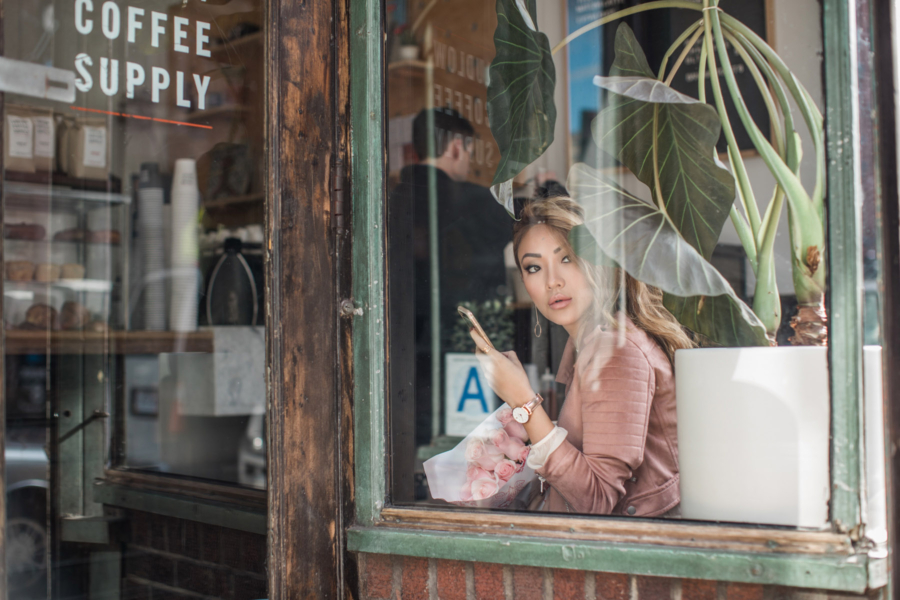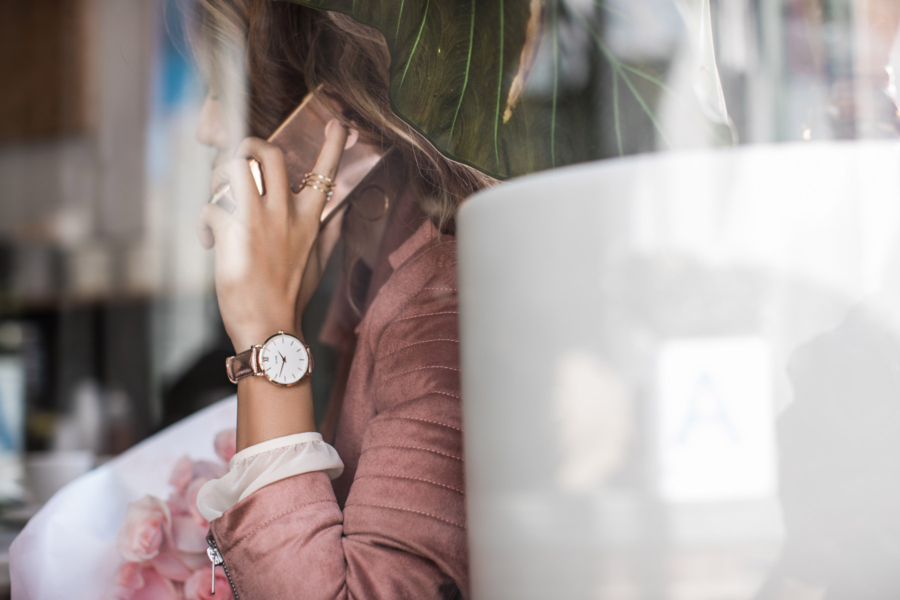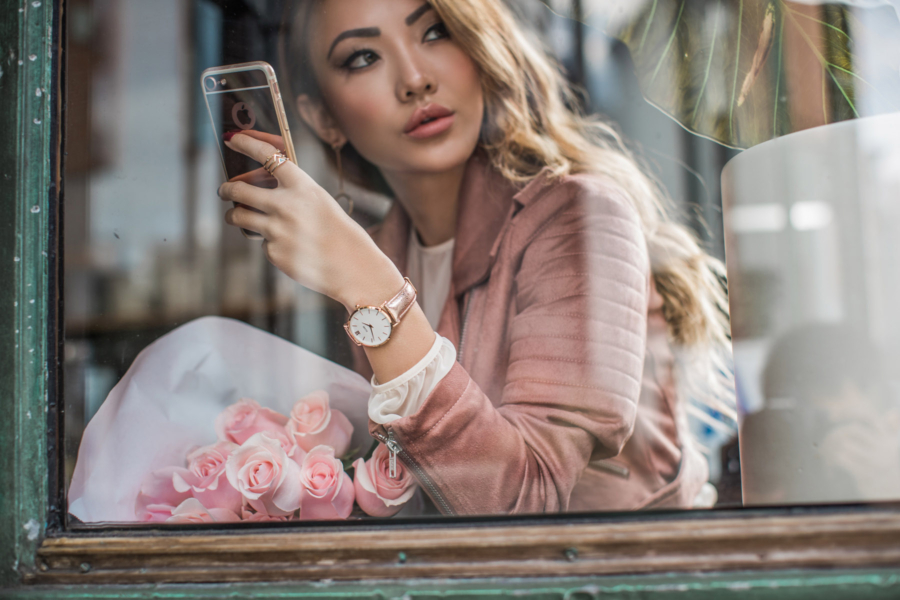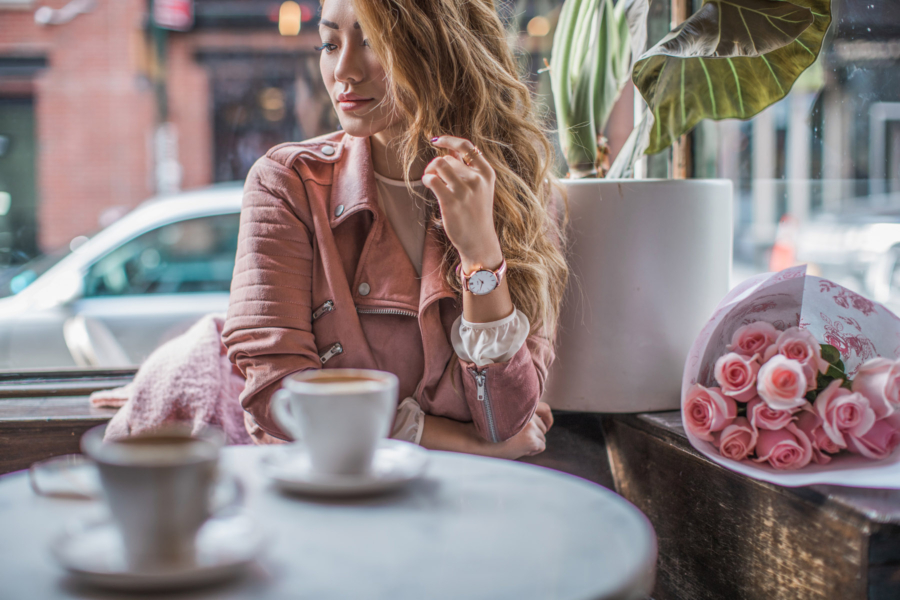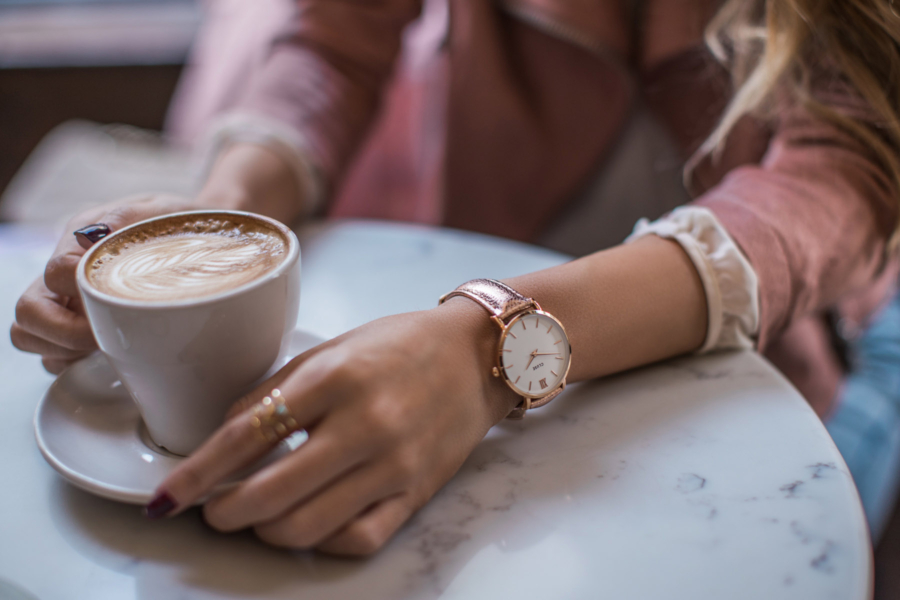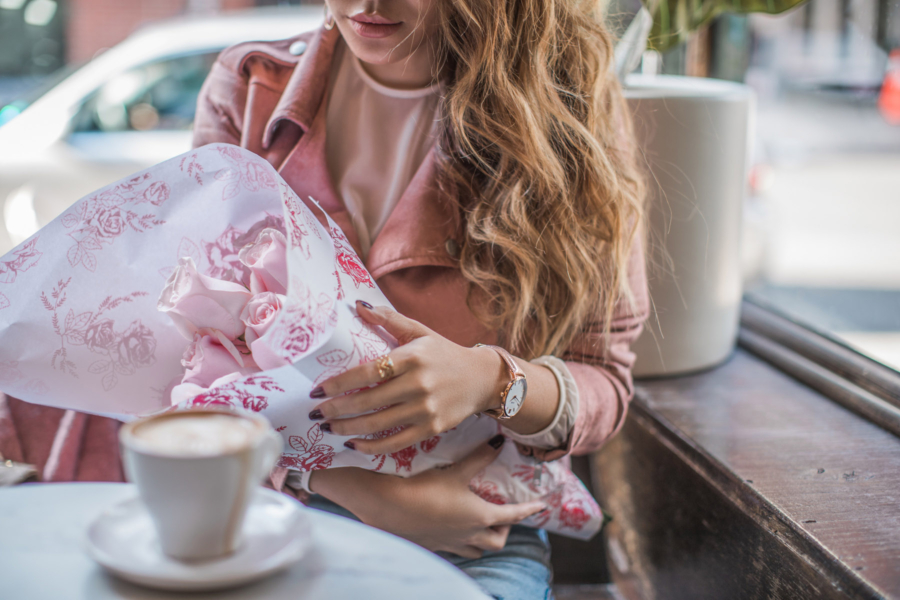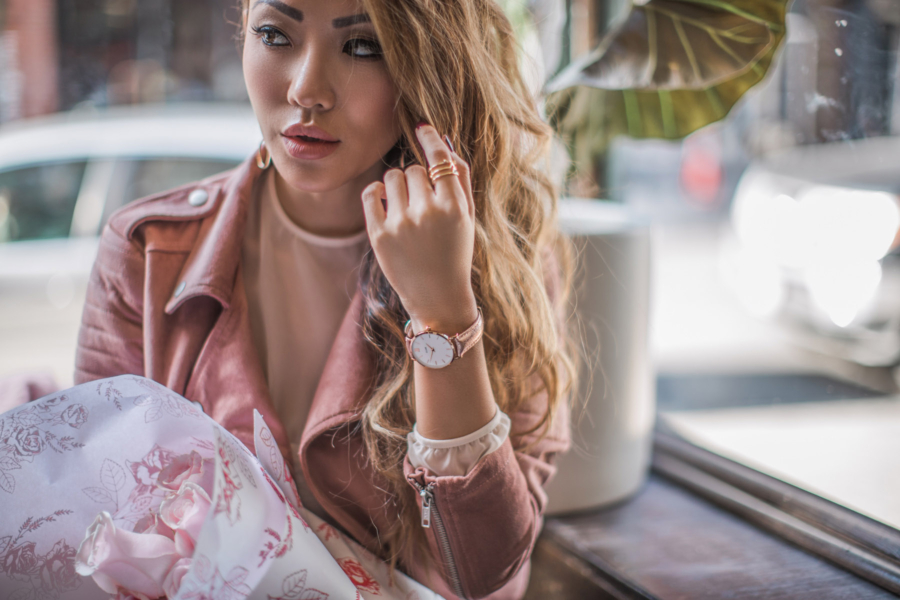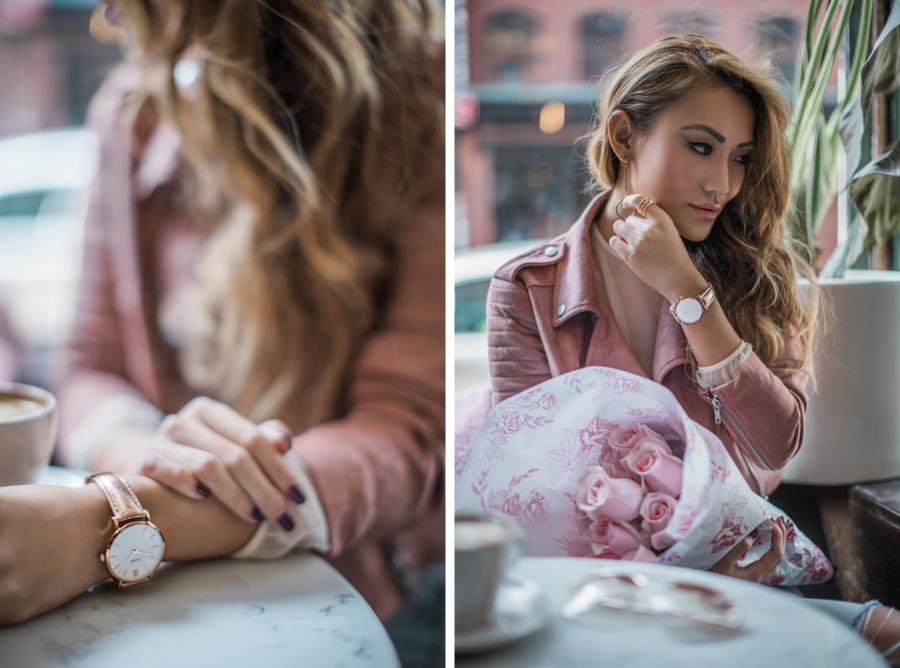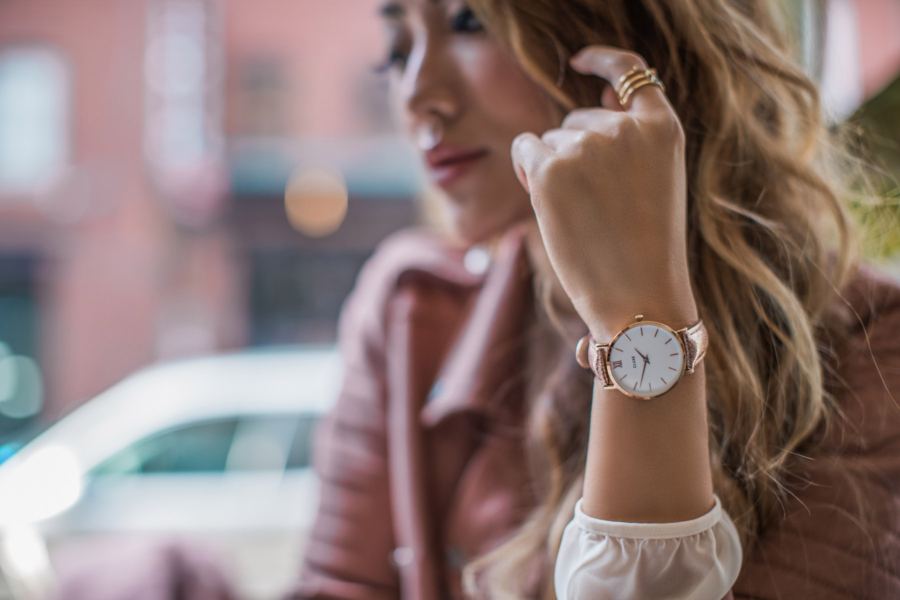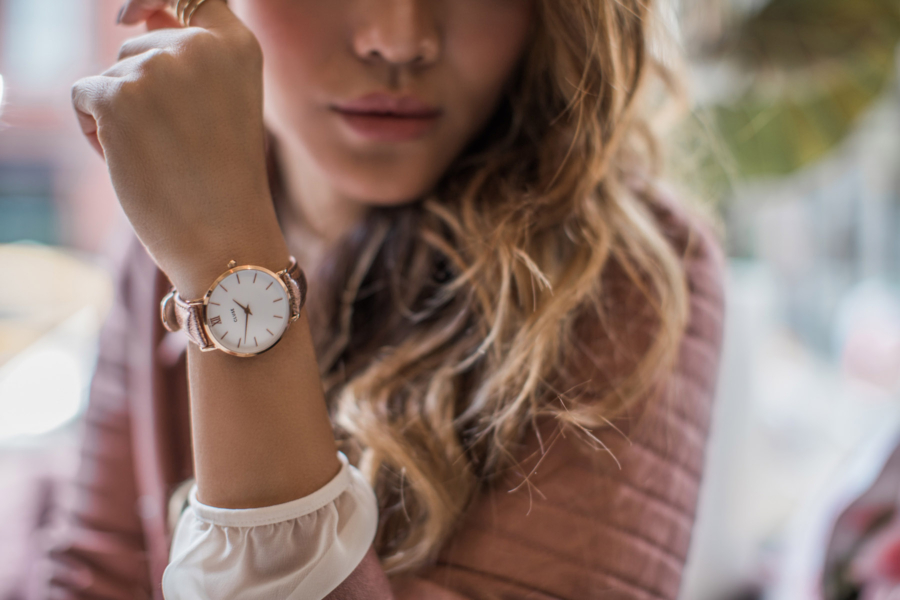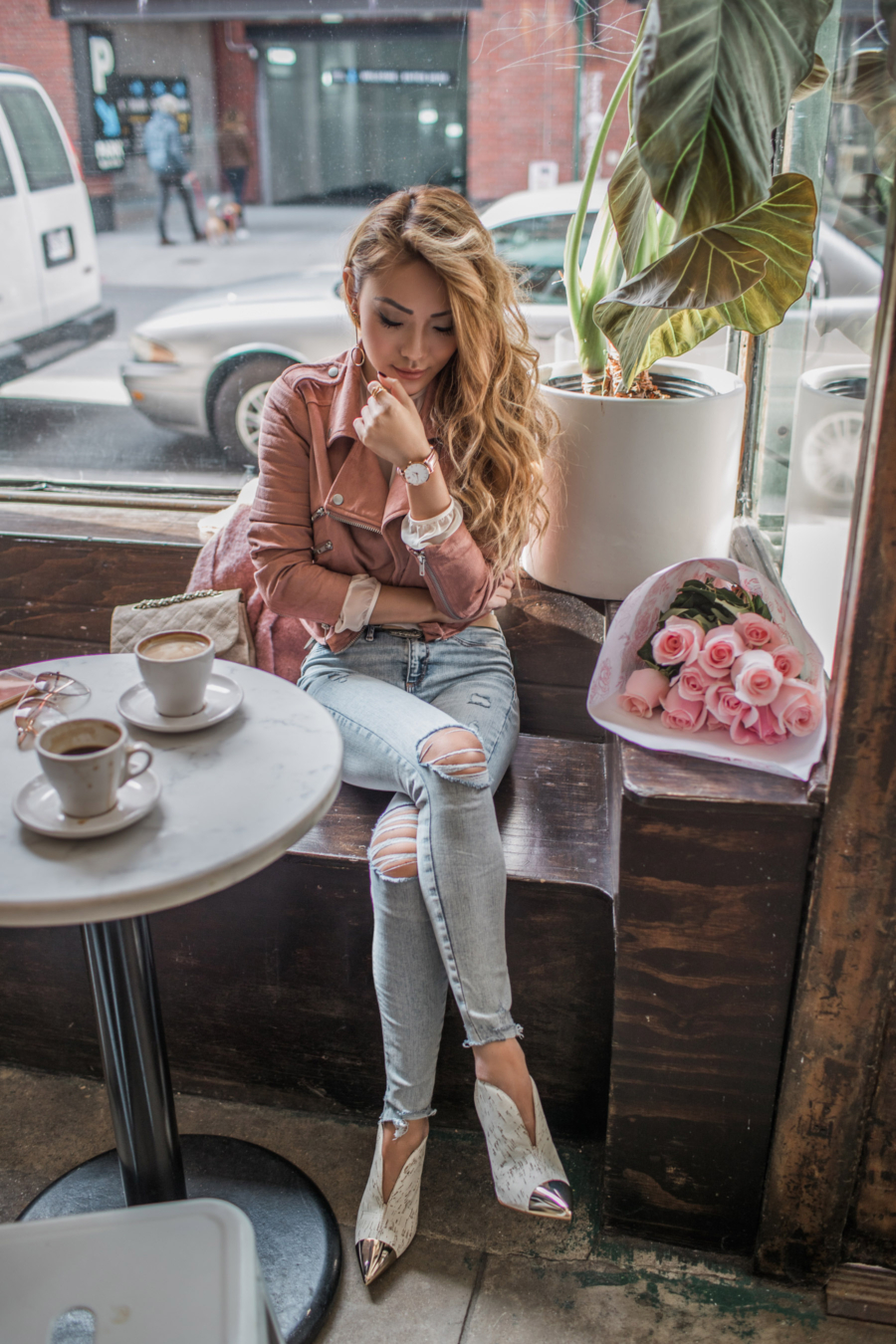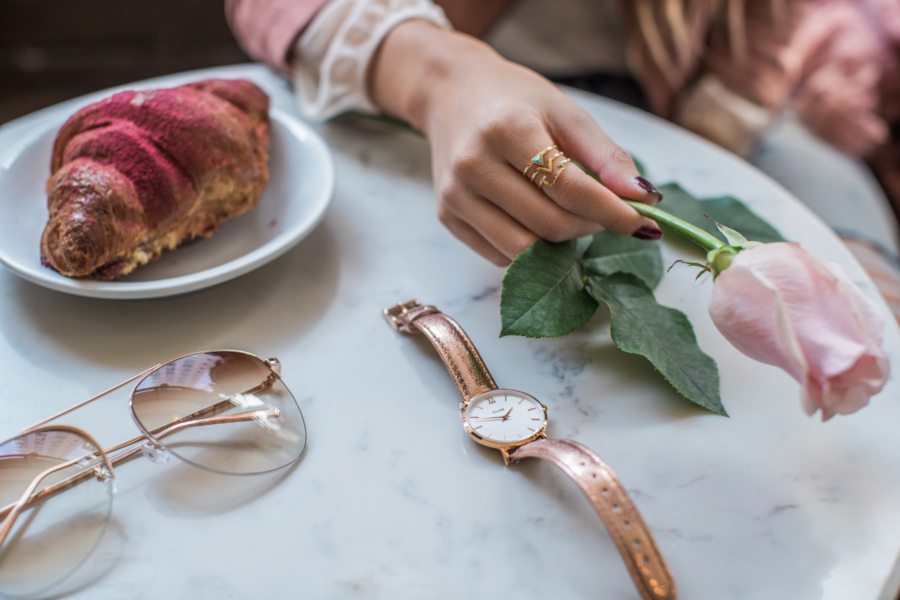 Watch: Cluse | Jacket: ASOS | Bodysuit: Free People | Jeans: River Island
Shoes: Yevrah | Sunnies: Free People | Bag: Chanel
V
alentine's Day is coming up, and I'm so excited! Sometimes, shopping for a gift for such a special holiday is overwhelming. At least for Christmas, everyone makes a list! For the holiday of love, it's about knowing your partner and making them feel a little special.
Valentine's day gifts are surprisingly hard to come by, especially in long-term relationships. After a few years, you've already done so much—the flowers, the romantic dinner for two., the jewelry. For a holiday that's all about celebrating love, it's fun to add a little surprise—and practicality to the gift.
There's not much I love more than a practical gift: something that makes my life easier, and dare I say, my outfits even better than ever?
That's exactly why I'm obsessed with the Cluse watch as a Valentine's Day gift! They're the greatest present for someone you love: it adds some effortless sophistication to any look, they're practical—especially for a woman on-the-go, like me—and they won't eat away at your budget.
Cluse watches come in a variety of colors, band widths, and band materials. But the one thing they all have in common? They give your look a modern upgrade that compliments your closet. Every Cluse watch offers is a minimalist twist on a classic accessory, and can make even the most casual outfit like a white-T and ripped jeans, look cool and chic.
My favorite Cluse watch is the Minuit model in rose gold. The color goes with my wardrobe aesthetic, and adds some much-needed shine to looks that need it. I can wear this watch with practically everything—from a date night look to a lazy Sunday look, and not even have to think about it clashing with anything! I would absolutely love to get another one for Valentine's Day. And more for Valentine's Days to come (hint, hint!).
WHAT I'M WEARING